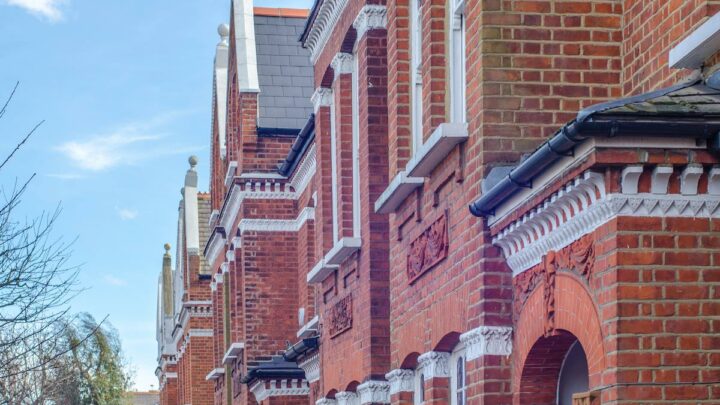 Looking for the best things to do in Balham? Nestled in the borough of Wandsworth, this area is very popular with young professionals – and these are the best things to do.
Although not as famous as its neighbouring suburbs, this area of London now roars among young professionals, urbanites, and the affluent.
Maintaining its Victorian and Edwardian roots, the suburb thrives on blending the old with the new. Streetside cafes, upmarket restaurants, and high-end fashion retailers are just a few things you'll find here.
Centrally located, Balham is the perfect gateway to many of the other best things to do in South London. And when it comes to entertainment, Balham comes out shining.
Venues that have hosted world-class comedians, musicians, and artists line the streets of Balham. Some even call the suburb home, including funnyman Jack Dee and Michelin star chef Gordon Ramsey.
Eager to explore this South London suburb? Let's get to it then.
Things to Do in Balham
Head to Balham Bowls Club
There's an almost unyielding community spirit throughout Balham, and nowhere is this more prominent than at the Balham Bowls Club. A public house literal footsteps from Balham Station, walking through this venue is much like walking through the neighbourhood's history.
With a quintessentially British menu, the food comes in the hands of exceptionally friendly staff. As for the drinks, both bars offer a variety of ales, beers, ciders, spirits, and a seasonal wine selection.
Outside you'll find a lush and spacious beer garden. The club hosts a comedy night once every two weeks to tickle your funny bone.
Wander Through Hildreth Street Market
A once famous and thriving farmers' market, Hildreth Street Market underwent quite a facelift in recent years. It is now a trendy pedestrian street lined with pop-up food vendors.
With vendors serving up some of, if not the best, street food in London, Hildreth is a must-visit to treat your tastebuds. This street market also boasts numerous independent shops and retailers filling the space between the many food vendors.
Hiding well within Hildreth are also some of Balham's best restaurants and pubs, each with a unique flair.
Take a Walk on Wandsworth Common
An essential part of Balham's charm and attraction is the inclusion of some of the best parks in South London that call it home. Close enough to seamlessly integrate into the suburb itself is Wandsworth Common.
Spanning nearly 130 acres of meadows, ponds, woodlands, and outdoor amenities, it's a highlight of Balham. For an authentic outdoor adventure hidden in London, the grounds feature a tennis and bowls centre.
Pair this with 'The Scope', a wildlife education centre named after the Craig Telescope previously housed within the common, for a fun-filled day out.
Party at The Exhibit
If everything you could imagine worth doing in any suburb came together under one roof, it would be The Exhibit. This independent venue is a cultural and entertainment hotspot spread across three floors.
So if it's fun you're looking for, place all your bets on The Exhibit. You'll find the different areas flooded with live entertainment, DJs, musicians, amateur comedians, and film enthusiasts on any given night.
A large main bar houses an array of boozy drinks, while the kitchen serves classics and fresh and unique gastropub dishes. Whether you find yourself in one of the outdoor gardens, a performance room, or the boutique screening room, the venue has five sidebars to keep your night going.
The Exhibit also knows how to do a club night – and knows how to do it right, with every Friday and Saturday night showcasing nights designed musically as an ode to the 70s, 80s, and 90s.
Drink at The Bedford
The Bedford is equal parts traditional London pub and community hotspot. Although the option of wining and dining your way through the night is very alluring, what makes Bedford great lies in its other offerings.
We can't think of anyone who would say no to a boozer set within the "Shakespearean Globe Theatre" mock-up. And if you walk through the main hall of The Bedford, that's precisely what you'll find.
Hosting local and visiting musicians and live bands from all over, the venue turns into a miniature concert hall Monday through Thursday nights. Over weekends, however, belly-laughing comedy is on the menu in the form of Banana Cabaret.
Explore Balham High Road
London hosts incredible diversity in neighbourhood highlights, and many of these find a home in Balham. One of the biggest thrills in greater London is shopping. Retail therapy is real, and Balham proves that Londoners love therapy.
Balham High Road features utter bliss for those looking to browse and buy their way through a lazy afternoon or bustling morning. Lined with inviting street-side bakeries, pâtisseries, cafes and restaurants, you'd do well to eat with your nose first as the smells are out of the world.
Global retailers are all present in High Road to meet every fashion need and present upcoming trends you should note. Other stores cater to home appliances, chic and niche essentials, and top-notch tech.
Things to do in Balham: Bars & Restaurants
The Cyclist
Within walking distance from Balham Station is the definition of a modern British pub. With contemporary interiors and friendly staff, The Cyclist is a must.
This restaurant has a truly memorable menu with influences from classic pub to hipster trends. Craft beers, small-batch gins, and artisan wines flow from an eye-catching main bar.
Brunch at Brother Marcus
Community and Balham go hand-in-hand, and Brother Marcus assures everyone is family. Inside you'll feel at home in a setting that begs you to stay as long as possible to enjoy every delicious bite.
Their famous breakfast and brunch menu is tailor-made to stay fresh and trendy. Spending your nights here is just as rewarding, with the restaurant putting on the cocktail-bar jacket and wearing it nicely.
The Avalon
Branding itself a 'Contemporary European' restaurant, few in the area come close to the excellence served at The Avalon. Just as unique as the menu, the venue features three outdoor spaces, each with a unique theme.
Wine and dine in either the chilled courtyard, the sunny and buzzy terrace, or the classic beer garden. We recommend trying one of their dry-aged steaks, they're incredibly toothsome.
Practical Tips for Exploring Balham, London
Getting to Balham is very simple on the London underground, as Balham Station sits central to nearly all the best things to do in the area.
Don't just stick to one area in Balham. Every part of the suburb is marvellous to explore: from the commons for nature lovers to the very many pubs and bars for socialites and party people.
Where to Stay in Balham, London
The Gateway Hotel
Every room at The Gateway Hotel was individually designed and decorated — with en-suite bathrooms. Located centrally to both Balham and the Clapham area, it's perfect for a stay-over to explore both areas.
The Bedford
Within walking distance of Clapham Common, The Bedford offers a variety of rooms with en-suite bathrooms and complimentary Wi-Fi.
The Windmill On The Common
The Windmill On The Common is a perfect blend of a boutique hotel and rustic pub. This hotel has a very welcoming and warm interior focusing on making your stay as authentically British as possible.
Discover More Balham Area Guides