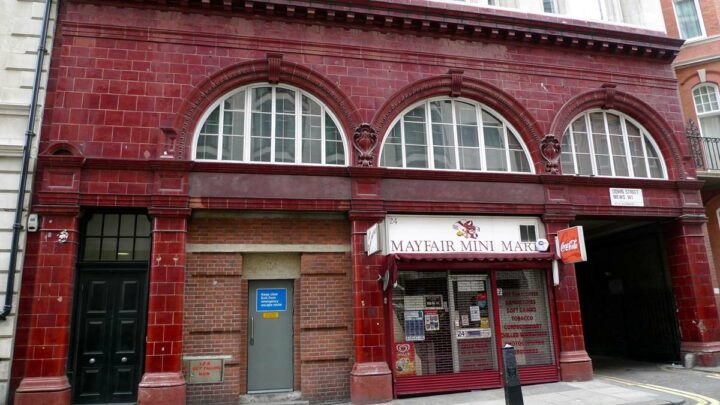 Discover Down Street Station, London's abandoned Tube Station with a bizarre AF history. Let's go.
Ever heard of Down Street Underground Station? Don't worry – we hadn't either until we stumbled across it on the interwebs.
That's because it's London's long-lost tube station with a secret second mission.
After a strange few weeks of obsessing over this secret tube station, we finally know all there is to know. And we're going to share our knowledge with you. You're welcome.
We're going to give you the total lowdown, just in case it pops up on any annoying pub quiz question… or you want to knock out some fun facts about London's underground and politicians getting together in tube-shaped rooms.
Ready to explore?
The History of Down Street Underground Station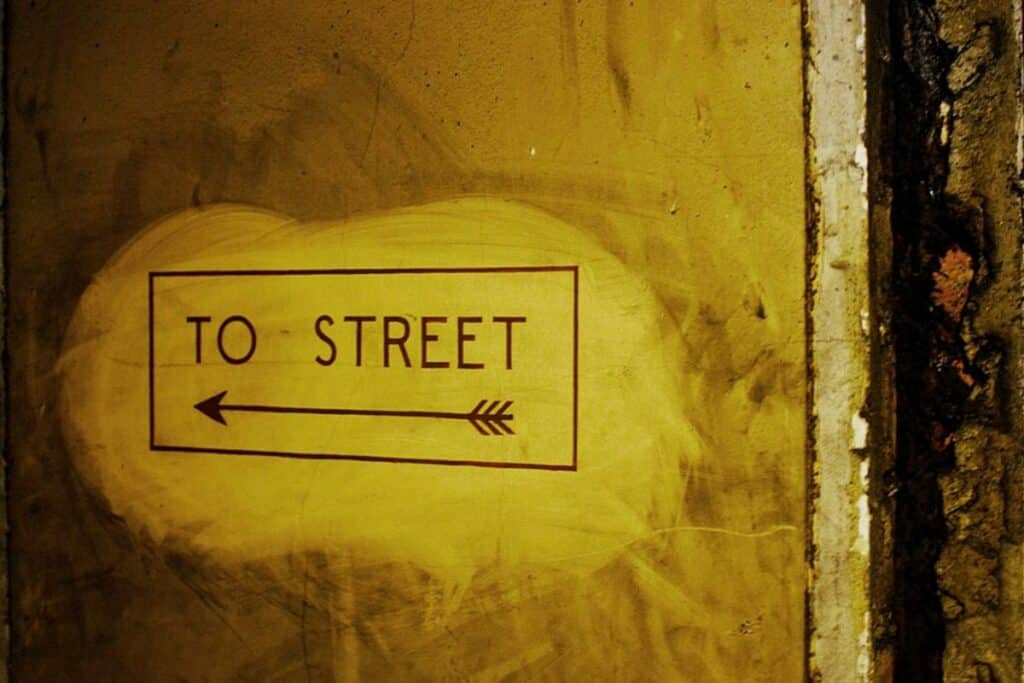 Opened in 1907, Down Street Tube Station was like many others. With its very distinctive oxblood tiles, it featured the typical design by Leslie Green – the in-house architect of all Undergrounds in the 1900s.
Yet somehow, compared to the other stations, Down Street was never busy. It was pretty close to Dover Street (these days known as Green park) and Hyde Park Corner stations.
Maybe the reason why it wasn't busy was that everyone who had enough money to live in that area probably had chauffeurs or some other private transport.
Anyway, it ended up closing in 1932 because no one ever really used it.
So What Happened Next?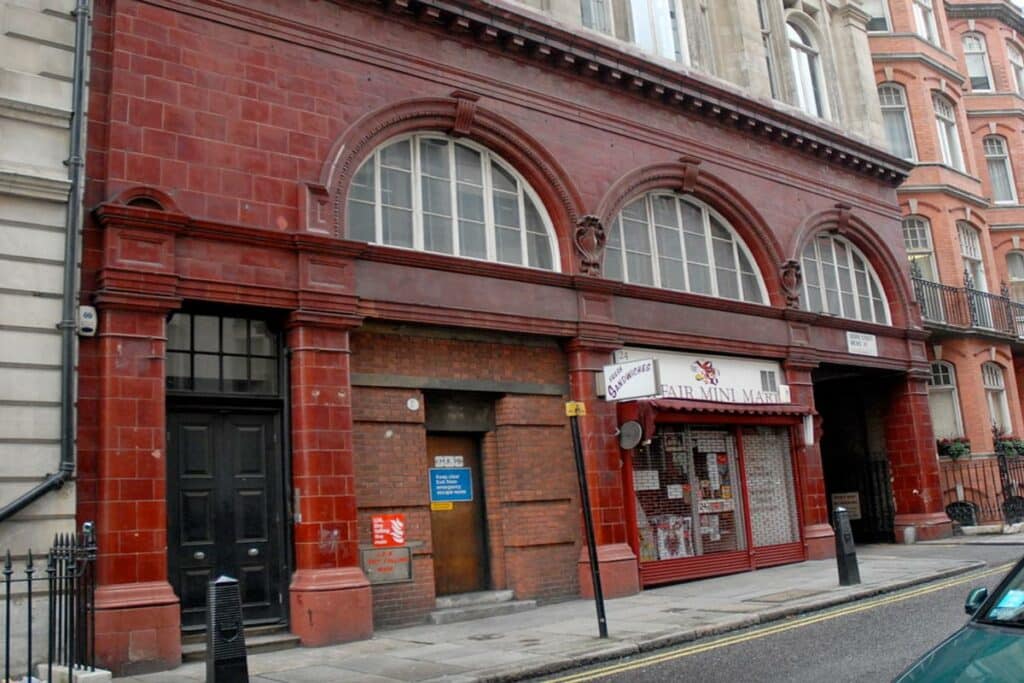 Well, this wasn't the end of Down Street station because the exact reasons why it closed made it a great place for a different purpose in the Second World War.
Fast forward to 1938 and the Railway Executive Committee came into action to run Britain's mainline railways in wars. They didn't have a central headquarters in case of air raids, and with Down Street being closed down within 22 metres of the underground and in a relatively-central location – it was the perfect place!
And that's just how it happened, the narrow tunnel of Down Street station got converted into different rooms: Meeting spots, offices, telephone exchange areas, as well as accommodation for 40 staff including dormitories, bathrooms and dining rooms.
The people there worked around the clock to avoid getting caught coming and going and revealing the secret spot, and in fact, most of the staff never even left. They lived, ate and slept in shifts – all underground!
The entire management of our country's railways and the movement of troops was going on at that station and continued to do so until 1947.
Churchill's Stay Down Under
During the air raids of the Blitz in 1940 and 1941, Winston Churchill actually used the old tube at Down Street as a safe haven.
When Downing Street was undergoing repairs, Churchill was rushed over there because it was the safest place for him to be.
During 1940, Churchill even went down to have dinner with members of the REC and War Cabinet in the executive room. Despite being in the middle of a raging war and the entire country locked up and rationing, it was said they were served cigars, vintage champagne and caviar!
Politicians seemed to have always had their own rules…
Fun Facts about the Secret Hideaway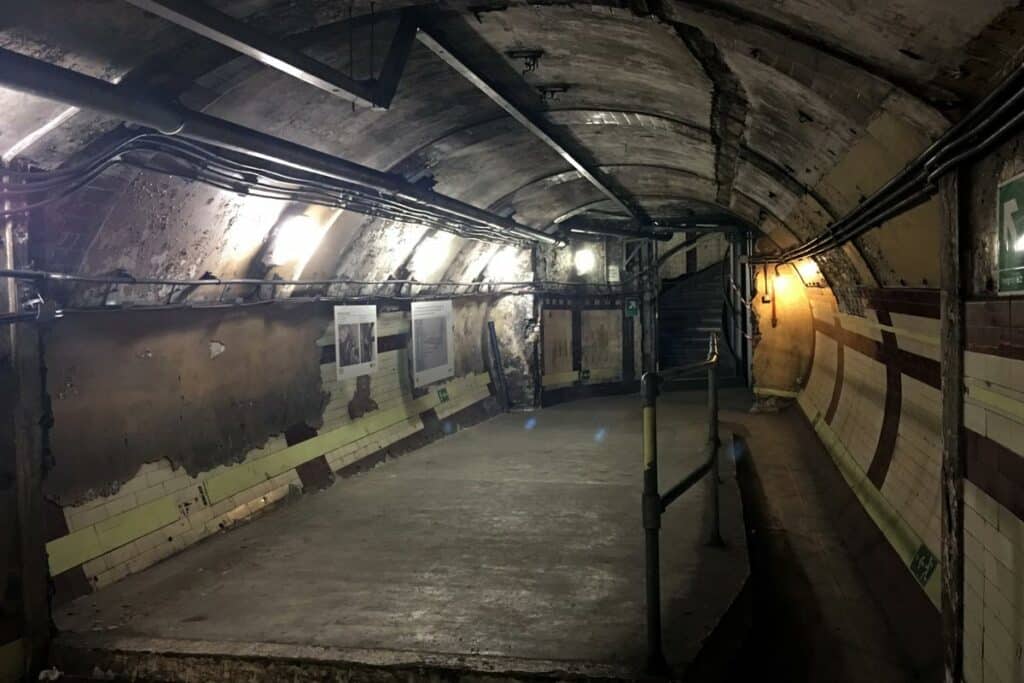 Remember the series Neverwhere? Well, it might be a little bit niche but Down Street station was actually the inspiration for the entrance to an underground labyrinth in the series.
The video game 'Shadow Man' also took inspiration from Down Street (although, the version they used was far bigger than the real one) as Jack The Ripper's hideout. As well as this, the British horror film Creep was also set in Down Street station, although the real shots were from Aldwych station.
Although, our favourite fun fact about Down Street Station has to be from the song Hefner released (called Down Street) which tells the story of two people falling in love who meet at the station. 'Cos nothing says romance like a claustrophobic tunnel and Winston Churchill, right?
Down Street Tube Station Today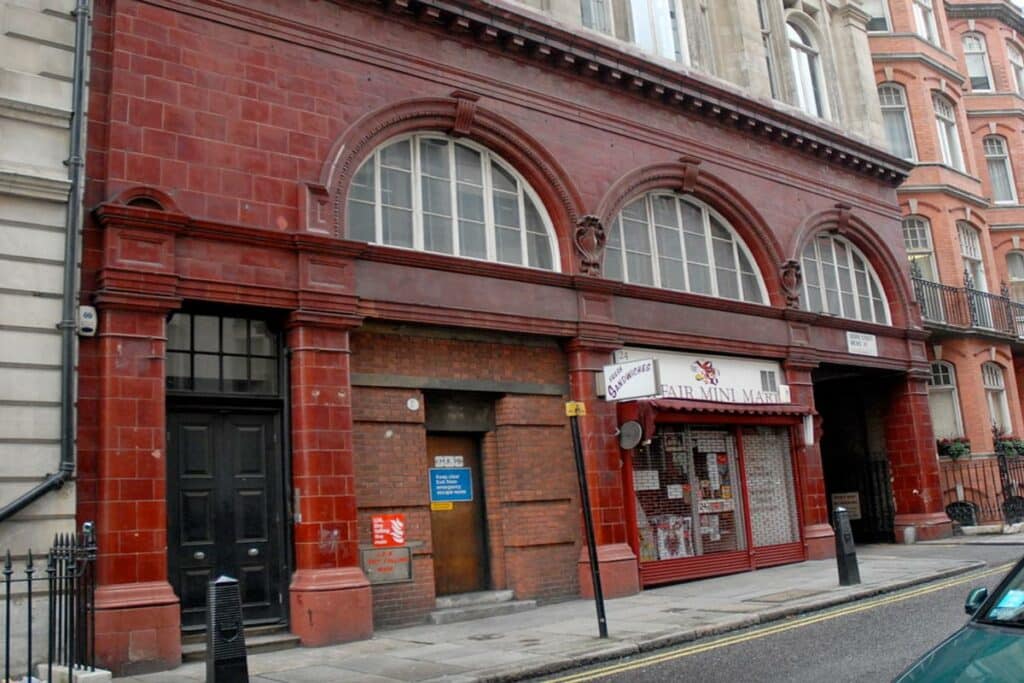 These days, the station isn't used for a huge amount. It's mostly used for engineering access and an emergency exit point from the Underground as well as tours through the 'Hidden London' programme.
Compared to its vast history and all of the incredible conversations and decisions that were probably made at the tube station, it's quite sad that the stop isn't used for more.
However, in April 2015, Transport for London did announce that it was looking for proposals for the commercial use of parts of the building. So, who knows what's next for the Down Street disused tube station?
Maybe a restaurant? A bar? A theatre? Fingers crossed for a cool new restaurant.
Tours of Down Street Tube Station
Want to have a look for yourself? Well, you can. The amazing tube stop that was a critical part of Britain winning the Second World War is open for 90-minute tours. Keep your eyes peeled here for new tour dates.
Experience the super cool narrow tunnels where all the nation's railways were coordinated and then explore the area, perhaps ending in a lovely afternoon too at a nearby Mayfair hotel.
Visiting Down Street Tube Station is a must-see in London and a huge part of our history.
Down Street Station: Map
Down Street Station: Read More London History Guides