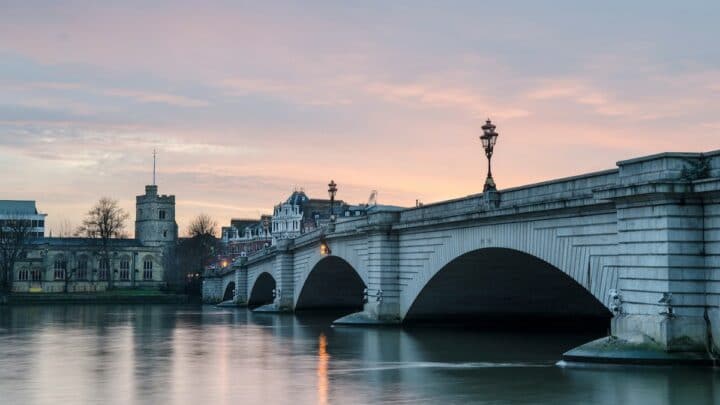 Discover the best things to do in Putney with this insider's guide.
Boat race, the Thames, leafy commons, historic pubs… what you've heard about Putney is true.
Yet there's a lot more to this well-heeled area of West London than meets the eye. Let's explore.
The Best Things to do in Putney
Watch the Annual Oxford v Cambridge Boat Race
Say Putney to most people and chances are they'll say Boat Race. For good reason – the Oxford v Cambridge Boat Race kicks off from Putney Bridge to chart its well-worn course along the Thames.
But how exactly do you see it? The race starts at Putney Bridge, so you can see it begin there. After that, rush to one of Putney's cool pubs to watch the rest! Simple.
Catch Something New at the Putney Arts Theatre
Putney Arts Theatre is a well-known community theatre that's played a key role in the area for decades.
Head along to see a diverse roster of performances. The upcoming calendar includes a retelling of the Nell Gwynn story, a new writing festival and the curiously-named This Changes Everything – a play based on a group of young people who form a community to change the world.
Head for a Walk Along the River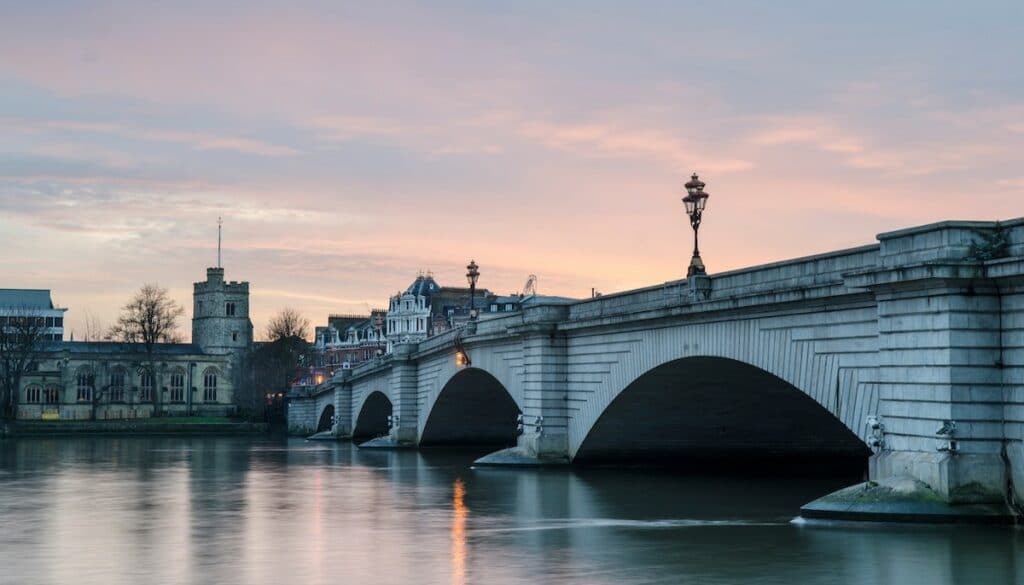 Londoners might take the Thames for granted but the stretch through Putney is exceedingly pretty – taking a simple walk along the river is one of the things you should do while you're in the area.
Start at Putney Bridge and walk west to Chiswick, Kew and Richmond to make a day of it. Alternatively, strike out East towards Battersea, Chelsea and Westminster to finish up in central London. Both are a delight.
Visit Putney Heath
You should also spend some time on Putney Heath, which It stretches over an area of Wimbledon Common and is well-regarded for its lovely green spaces and leafy trees.
The heath is a great place for bird-watching if that's your thing. Otherwise settle down on a blanket with a picnic and a good book and bask in the rays.
Pick up a New Read at Hurlingham Books
The charmingly quirky Hurlingham Books is an absolute must for any book lover. This independent bookshop has a long history, stretching back decades.
You never know what you'll find, but it's sure to be a good read and the staff have a near encyclopaedic knowledge of the stock if you need a suggestion or two. You'll find it at 91 Fulham High Street.
See Some Live Music or Comedy at the Half Moon
The Half Moon is a performance venue that's built itself something of a reputation as a local institution thanks to its packed calendar of live music and comedy shows. If you don't make it to a show, you can just have a pint and a snack.
Things to Do in Putney: Eating & Drinking
Putney also has a vibrant culinary scene and nightlife, with a plethora of places to eat and drink.
The Boathouse
The Boathouse, housed in a glass building, is one of the best London restaurants for views of the Thames. You can enjoy your meal indoors and outdoors, in the outdoor seating area in a garden setting. No need to worry about the rainy British weather, as there is sheltered seating.
This Putney restaurant serves lunch and dinner, as well as breakfast, every day. It's easy to find, located at 32 Brewhouse Lane. No matter where you're from, The Boathouse welcomes you like a local regular. This restaurant features an excellent wine menu, as well as spirits and beer.
Tried & True
Look for this popular Putney restaurant at 279 Upper Richmond Road. Tried & True is known for its breakfast and light lunches, and is the perfect little cafe to stop in and enjoy a delicious specialty coffee or espresso.
If you go to Tried & True for breakfast, you can expect a full selection of classic morning meals, such as eggs benedict and French toast.
Tequila Mockingbird
If you love a fun-loving and casual atmosphere, head to Tequila Mockingbird. Cocktails are this bar and restaurant's biggest attraction, and you can get brunch here too. Locals often visit Tequila Mockingbird for happy hour, which takes place every day between 5pm and 8pm and has a buy-one-get-one-free (2-4-1) offer.
The decor here is simply electric, with plenty of bright colours and mid-century modern designs. Tequila Mockingbird is known as a party destination in the area, and there's a DJ on the weekends. This vibrant cocktail bar is found at 4-6 Putney High Street.
Isola del Sole
Ask a Putney local for the best place to get Mediterranean cuisine, and they're bound to suggest Isola del Sole! Find your way to this popular local restaurant at 16 Lacy Road.
This restaurant's popularity is primarily about its delectable dishes, but the atmosphere is great here too. It's relaxing and welcoming, the perfect place to unwind and re-set.
You can enjoy lunch or dinner at Isola del Sole on Monday through Saturday. If you order dishes with pasta or bread, you will love the fact that all the pasta and bread are made from scratch. All the ingredients used in Isola del Sole's dishes are fresh and of top-notch quality.
Explore More Things to do in Putney