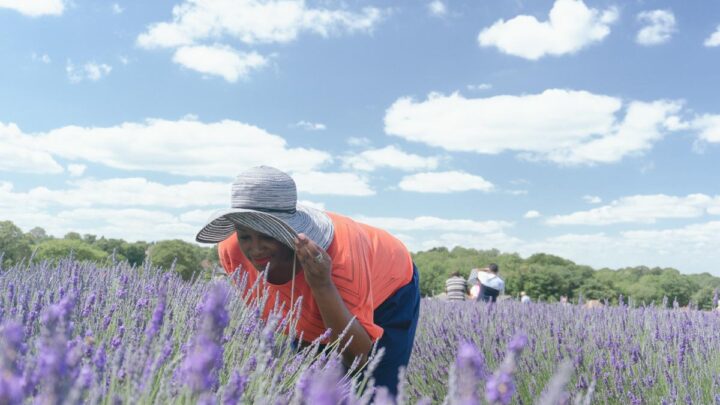 Oh, Mayfield Lavender.
We have all seen the incredible Instagram shots.
You know the ones; the perfectly posed models in fantastic dresses, frolicking amongst the rows of stunning purple lavender.
Twenty-five acres of dazzling lavender will transport you from the outskirts of London into the purple paradise of Provence, France – well, kind of.
Here's why you need to go.
PS – Take a peek at my YouTube video on Mayfield Lavender!
Why Visit Mayfield Lavender?
First up, Mayfield Lavender provides the one thing every Londoner craves at some point in their city life: a proper dose of country living.
Add to that an incredible backdrop for the all-important Instagram shot and an excellent opportunity to take a few deep breaths to enjoy some fresh air and, well, you have a bit of a winning combination.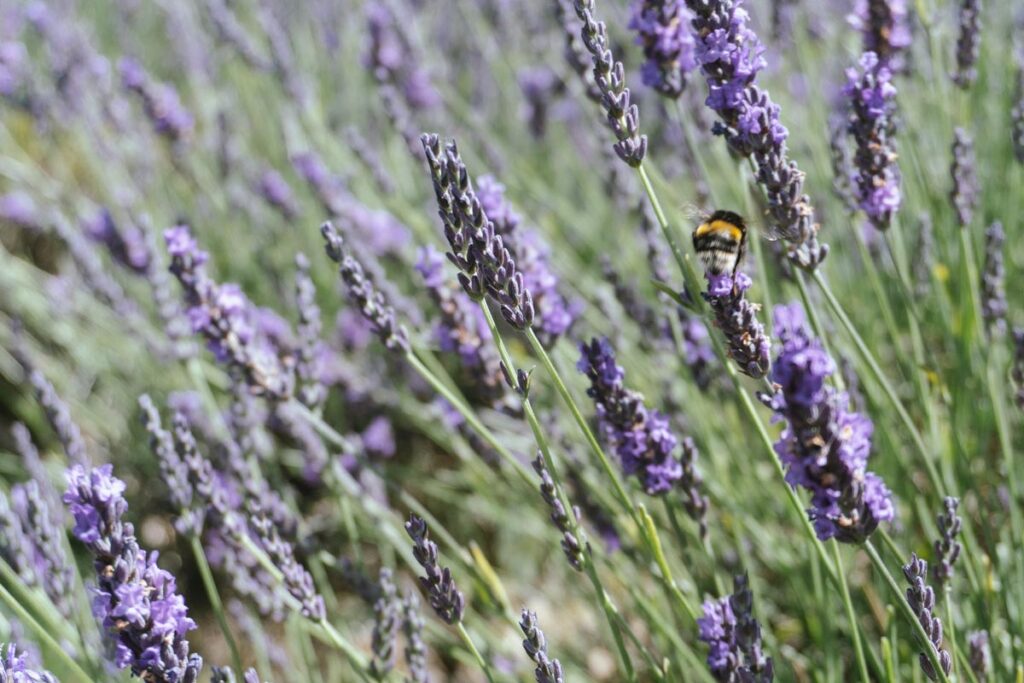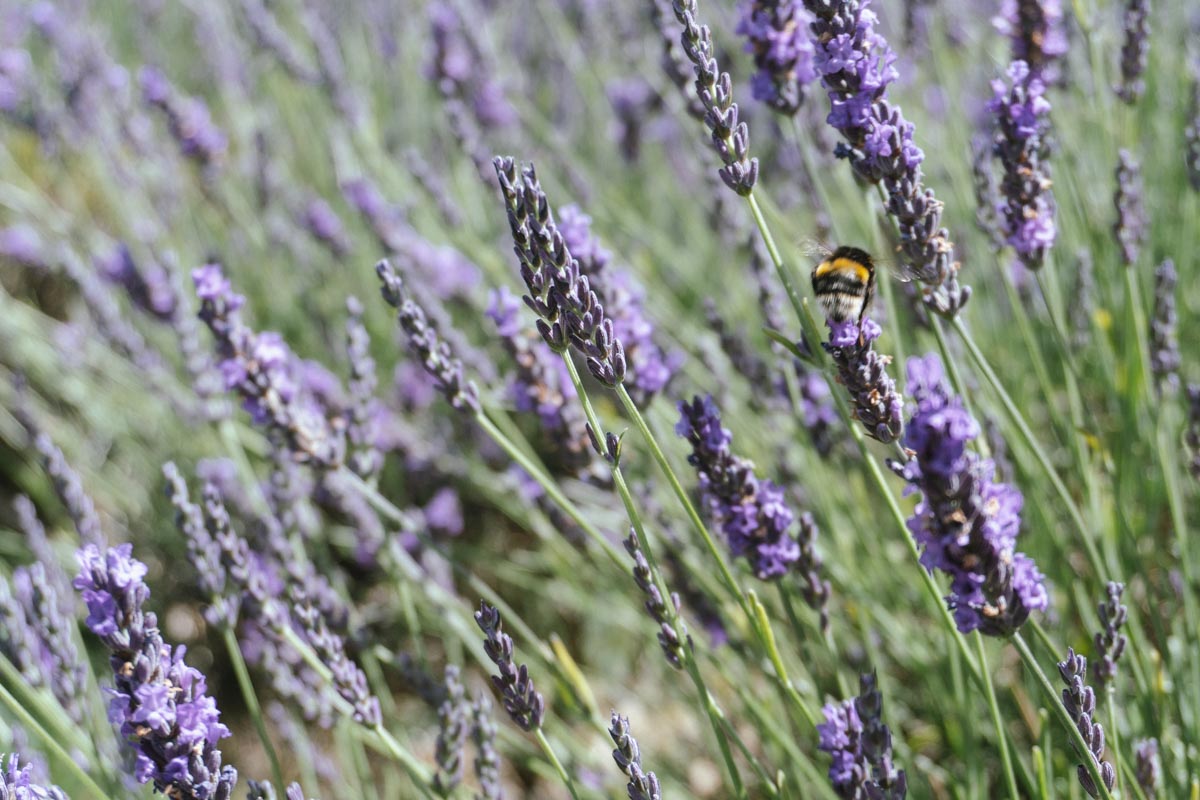 At the height of the season, the fields are packed with three varieties of lavender, which attract a massive number of bees and butterflies.
Just be warned – if you've got a thing about bees – there are a lot of them.
Now, I will say that while it's tempting to wander around Mayfield's lavender fields without putting your phone or camera down for a second, it would be a shame if you did.
You really should take the time to put your phone down and admire its beauty with your own eyes. At the peak of lavender season, it really is quite something that somewhere so rural is such a short jaunt from central London.
What to Expect from Your Visit
The farm is popular with many different groups, including families, young professionals and older people. All eager to enjoy a taste of the outdoors and capture some fantastic photographs.
However, with over 25 acres to enjoy, the farm doesn't feel overcrowded or hectic like many other tourist attractions do. Instead, the vast amount of space encourages visitors to take their time and explore the area.
Mayfield Lavender Farm Banstead also offers tractor rides which take around 20 minutes, costing just £2 per person. So when your legs get tired of circumnavigating the rows of lavender, allow the tractor to take you on a chuntering tour of the gardens.
A Short Jaunt Through the History of Mayfield Lavender
The lavender love story began in the early 2000s when Brendan Maye secured the lease for the field.
It's fair to say the first attempt was unsuccessful – imagine the disappointment when birds pulled up every single one of the 70,000 plugs planted! However, Brendan was undeterred. The following season was an incredible success, and the family have never looked back since.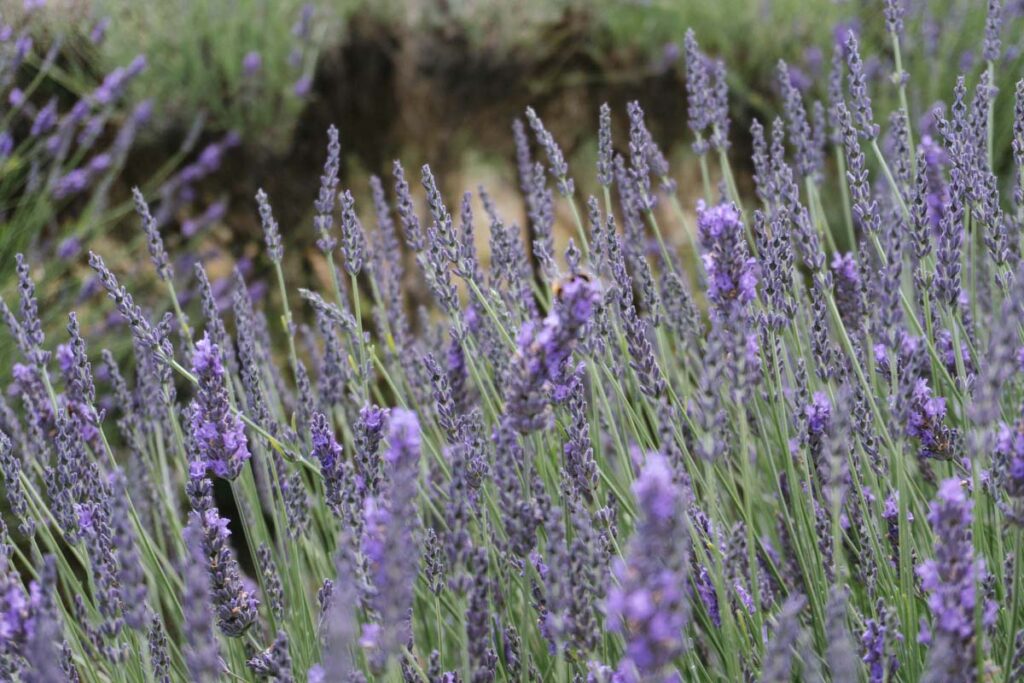 Practical Tips for a Visit to Mayfield Lavender
Mayfield Lavender Farm opened on the 1st of June and will remain open until the 31st of August 2021.
You don't need to pre-book your ticket to the farm, they can be purchased on arrival.
The farm is open from 9 am – 6 pm, seven days a week. The last entry is at 5.45 pm.
It is extremely popular, so try to visit on a weekday for a more tranquil experience.
Dogs are allowed on the site but must always be on a lead.
Entrance to the farm is £4 per adult, and those under 16's can enter completely free. There is no additional parking charge, but space is limited.
When to Visit Mayfield Lavender
The farm opens between 1st June and 31st August. The busiest weeks at Mayfield lavender farm are at the end of June and the beginning of July, when the lavender is in peak bloom.
Getting the Best Photos
For budding amateur photographers, the area provides an incredible opportunity.
Visitors are encouraged to capture photographs at Mayfield Lavender Farm. However, you should note that professional photographers will be requested to pay an extra charge, and they should contact the team at Mayfield ahead of their arrival. Additionally, no drones are permitted in the area.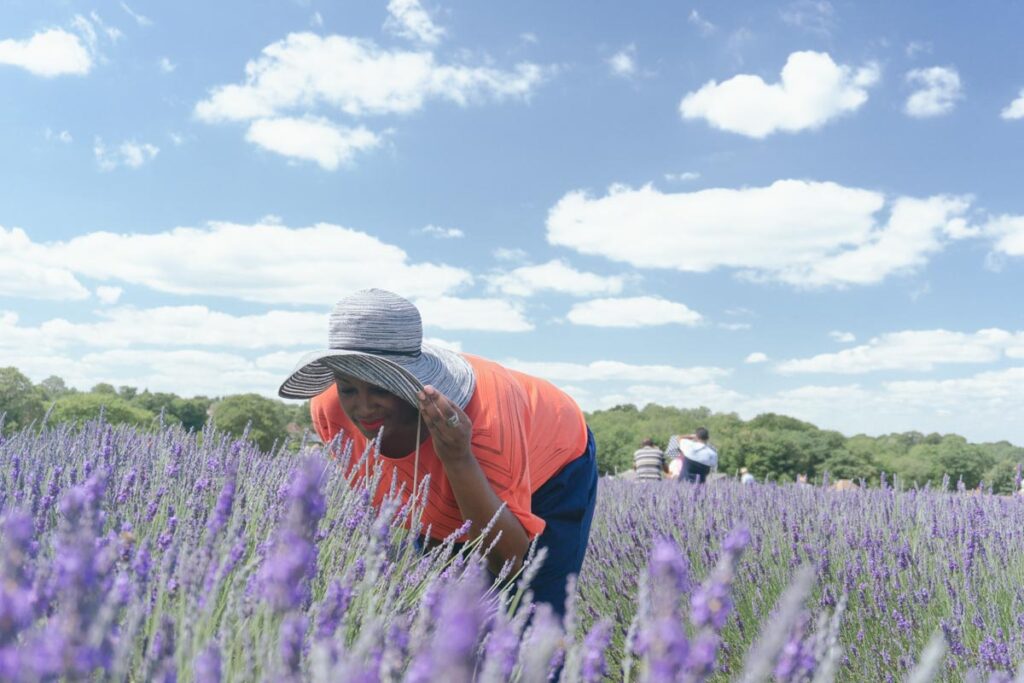 The iconic purple haze of the lavender presents a unique photography background. So for that perfect insta-shot, be sure to wear a colour that contrasts the lavender – yellow works incredibly well. Additionally, long floaty dresses fit the countryside aesthetic perfectly.
The iconic red phone box sits in the middle of the lavender fields. Whilst guests can't make any phone calls from here, it works brilliantly as a photo prop.
How to Get There
Address: 1 Carshalton Rd, Banstead SM7 3JA
By Car
The farm is easily accessible by car, with free parking on site. However, the parking spaces are limited, so it is recommended guests arrive as early as possible.
Public Transport
For those travelling by public transport, there is a range of options. Firstly, a train into Epsom from central London takes around 50 minutes. From there, the 166 bus takes just over half an hour to access Mayfield Lavender Farm.
Alternatively, the train into Sutton is around 40 minutes from central London. From here, it takes just over five minutes in a taxi to Mayfield lavender farm.
Or you can get a train to the nearest stations of Coulsdon or Woodmansterne and hop on the 166 from there for five to ten minutes.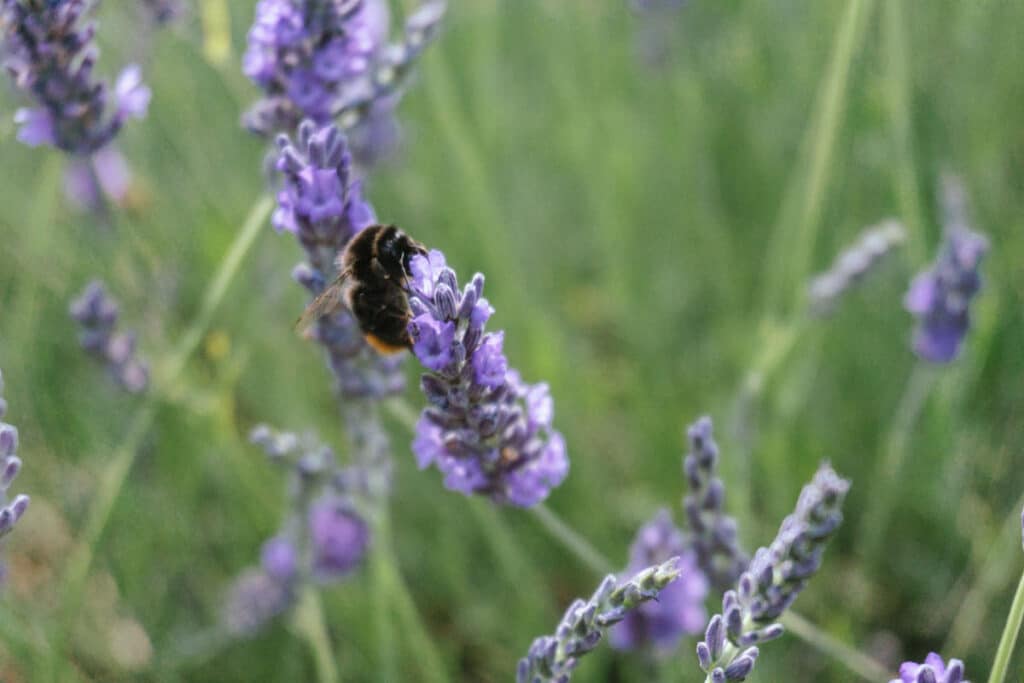 Other Amenities at the Farm
Inevitably, stomachs will begin to rumble after a morning of wandering through the fields. Unfortunately, due to the amount of litter left at the farm, picnics have now been banned.
Instead of bringing your own picnic, grab a meal from the on-site cafe. The cafe offers a wide selection of treats, using the fresh lavender grown on-site. From sandwiches to lavender-infused cakes and even ciders, you will be sure to find something to suit every taste here.
Although guests are not allowed to pick their own lavender, many treats can be purchased from the lavender farm shop. The delights include lavender bath soaps and aromatherapy oils which can help you grab the perfect night's sleep.
Other Things To Do In The Area
If you're not quite finished with your taste of the countryside, head to Farthing Downs, which is just over 10 minutes from Mayfield Lavender. Situated on the border for London and Surrey, the area offers expansive hikes, as well as panoramic views of the city.
Nonsuch Park is another excellent option, situated under 20 minutes from Mayfield Lavender. King Henry VIII commissioned the building of Nonsuch Palace in 1538, remnants of which can be seen in the park grounds today. The park itself is beautiful, with a not-too-challenging 7.5km round trail. Alternatively, head into Croydon and enjoy the vast array of things to do in the area, as well as the fantastic places to eat and drink.
Discover More of London's Outdoor Spots
Check these out…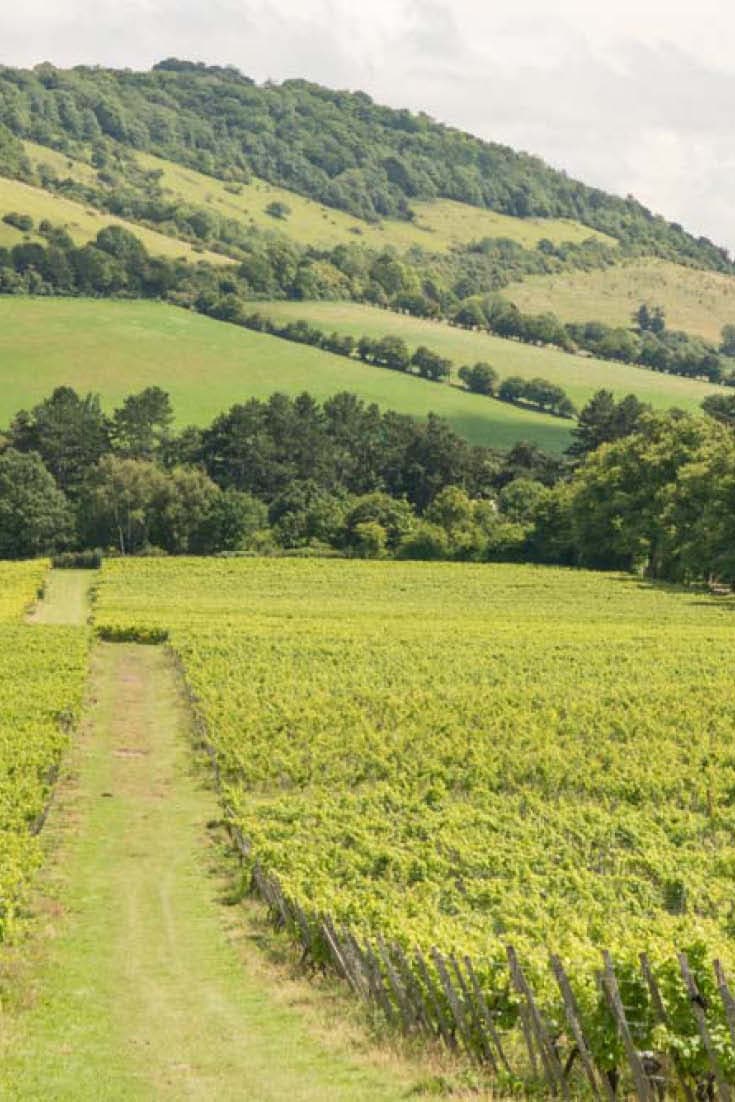 The Prettiest Gardens in London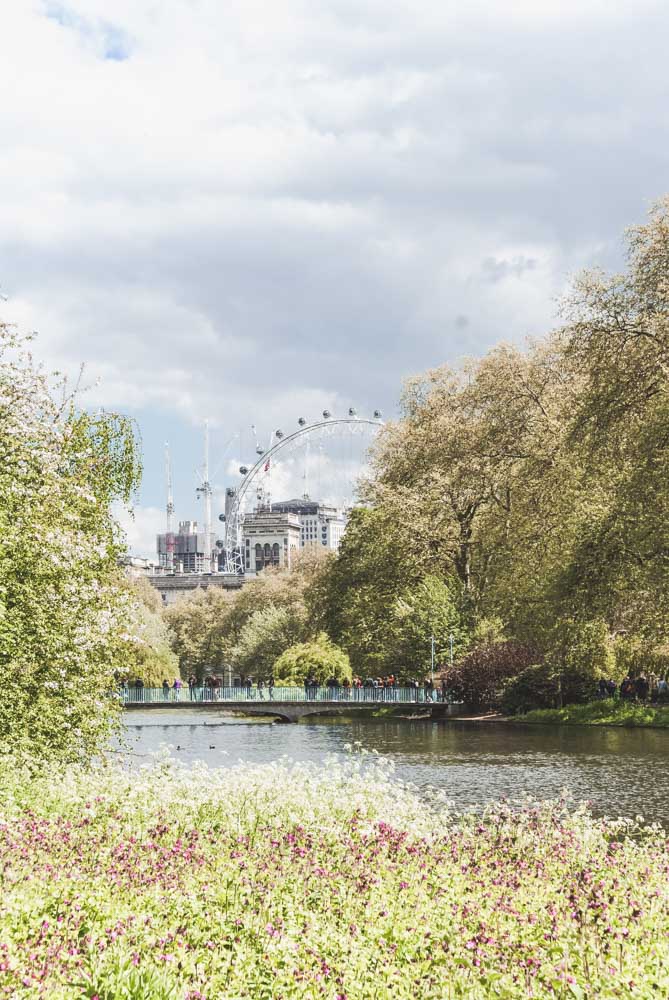 The Parks in London You Have to Visit