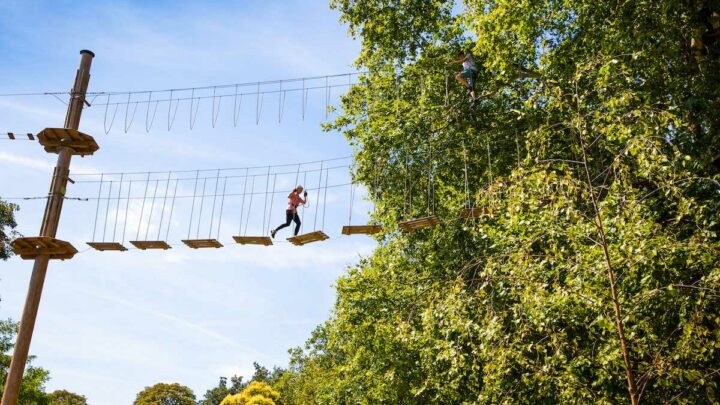 Looking for fun things to do in London? We've got you covered.
London is a crazy-big city and that can make it hard to know what to do for fun. There's pretty much no end to the museums and galleries you could visit. But that's not really going to tick every box on the fun agenda.
Sometimes you really need to turn the fun dial up to eleven and have at it. But what should you do when that time comes? Here are 24 suggestions.
Fun Things to do in London
Visit the London Dungeon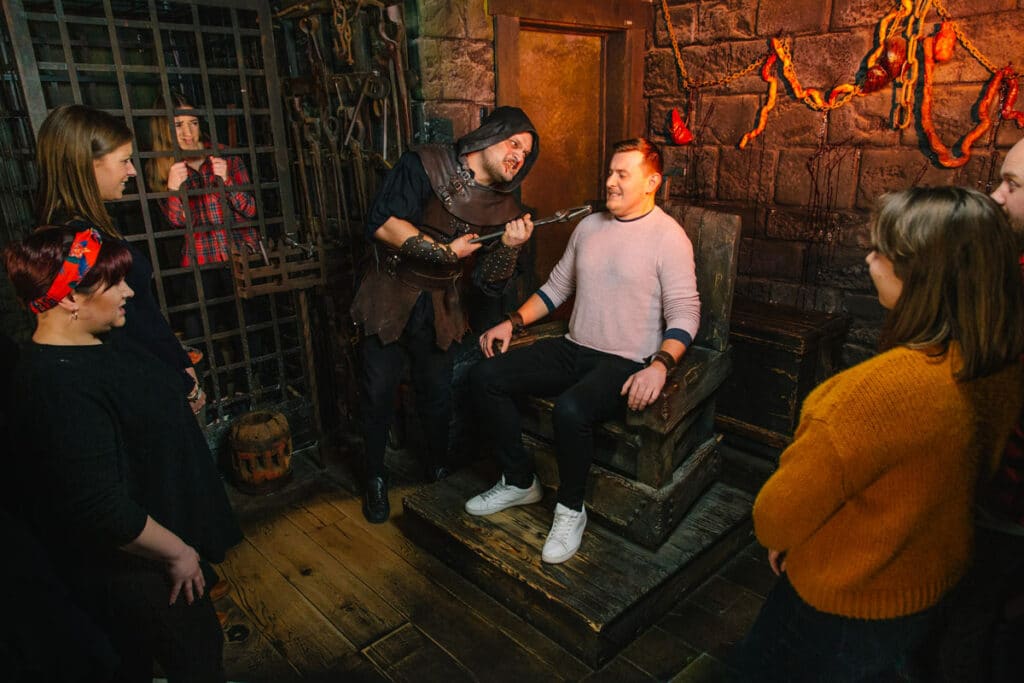 London has a brutal history. Over the thousands of years that people have been calling this city home, it has seen the rise and fall of civilizations, a slew of despotic and guillotine-hungry monarchs, plagues and a serial killer or three.
If you're the sort of person who gets a kick out of a city's darker side and you're looking for fun things to do in central London, you should probably consider getting yourself down to the London Dungeon.
You'll find yourself up to your eyeballs in gore and the horrible stories of London's most heinous crimes. From exhibitions of London's torture chambers to the stories of Sweeney Todd the butchering barber, it's all there and it's not for the faint of heart.
Go Ape (Literally)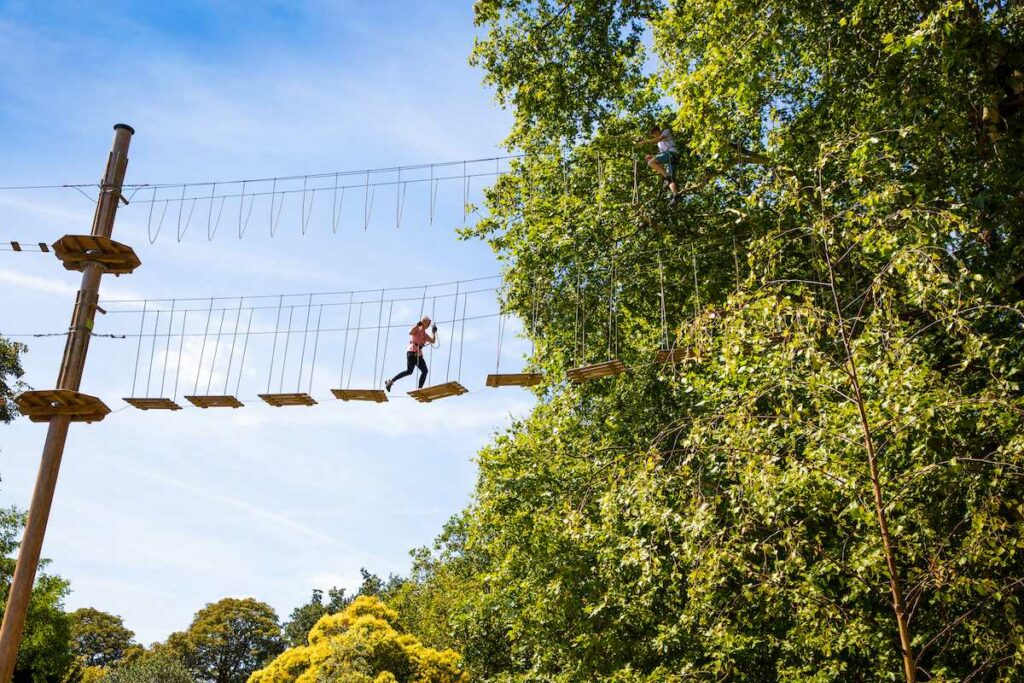 Fun – they don't call it monkeying around for nothin'. Our closest ancestors have got one thing right. Jumping around from tree to tree is actually pretty hilarious (especially so if you've got a friend that's scared of heights).
If you want to get back to your genetic roots, you can head down to Battersea where Go Ape! have its arboreal assault course all set up.
You get safely strapped into a harness, so you won't fall down and hurt yourself, and then set off navigating zip lines, tightrope-like obstacles and treehouses to become king of the (urban) jungle.
Try Indoor Skydiving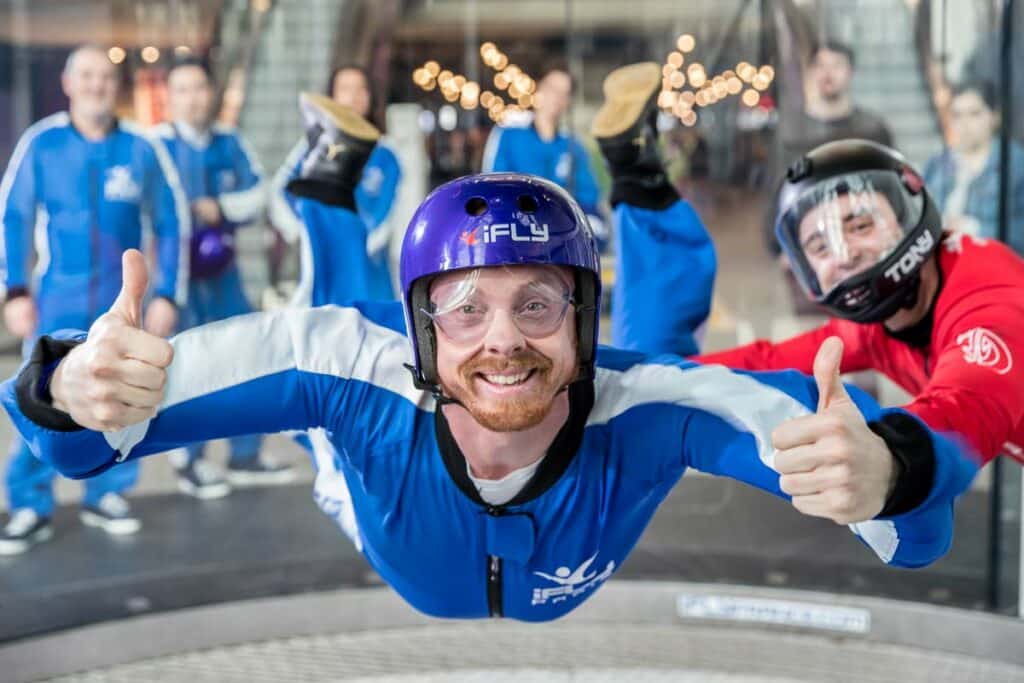 What could be more exhilarating than skydiving? Hurtling towards the earth at mind-boggling speeds with just a parachute and an instructor to save you from certain death? Probably the biggest thrill you can have.
Unfortunately, you can't actually parachute into London. There are too many big buildings you might get stuck on top of.
You can, however, simulate skydiving at iFly in the O2 Arena at Greenwich. They stick you in one of those giant tube-like things with a fan at the bottom and blast you with enough air to make you fly. You can even do it with a VR headset simulating a landscape as you "fall".
How's that for a day out?
Spend an Afternoon at a Board Games Cafe
Citywide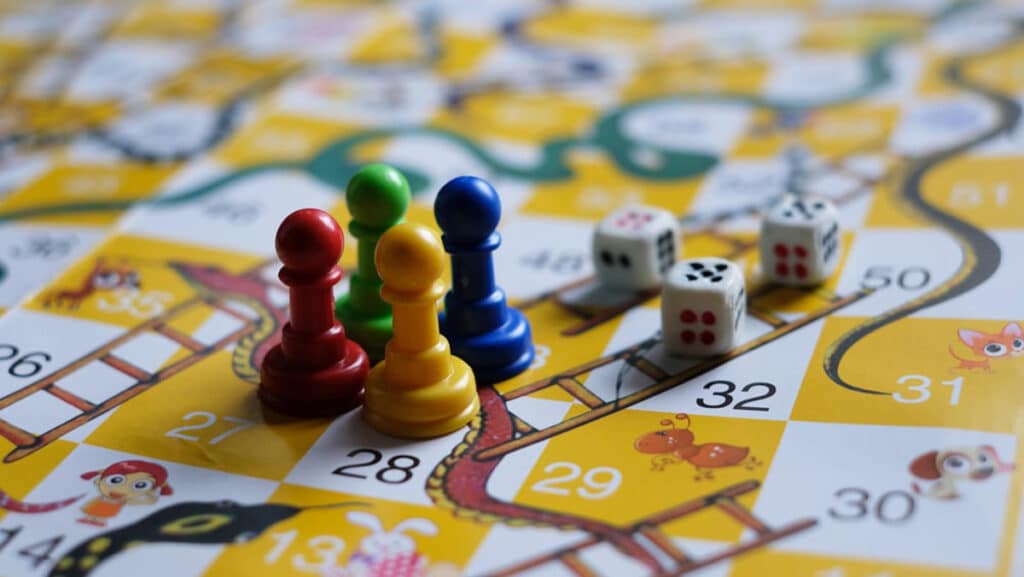 Perhaps skydiving, or the simulation thereof, isn't your cup of tea. Maybe a fun day out for you would entail a quiet afternoon taking your friends to the cleaners on a Monopoly board, settling Catan, or strategically outmanoeuvring your enemy on the chess board.
London has a fair amount of cafes and bars with shelves stocked full of board games for the patrons to play.
There are venues for every occasion so you'll have to decide if you want to be doing your board gaming in a noisy, energetic bar, probably (definitely) with a beer or two, or in the quiet corner of a cafe where you can focus on what's important: winning.
Hit the Bunker
North Greenwich
Did you know that London has its own abandoned Cold War-era nuclear bunker? And did you know that actually said bunker isn't so much abandoned as co-opted? It's all true.
What's even cooler is that the people that took this bunker over did the one thing any sane group of people would do with a bomb shelter: They turned it into a battleground.
In these peaceful days when the threat of nuclear war isn't so immediate (though, that's debatable) you can go down into Bunker 51 and shoot up your mates with paintball guns or airsoft.
The bunker has been filled with the skeletons of cars and the imagined wreckage of the war that never happened and makes for one very atmospheric place for a shoot-out.
Spend a Day at an Adult Ball Park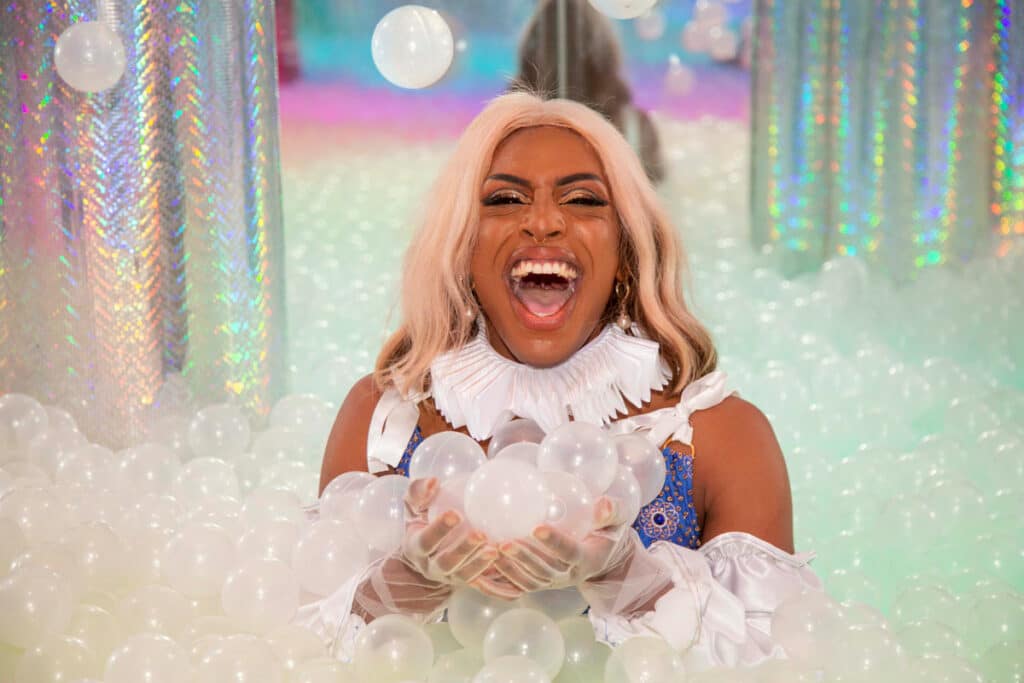 We all want to get in touch with our inner child at times. It's natural. In London, there are a few places you can do it. One of them is Ballie Ballerson.
The Shoreditch hangout mixes the best of being an adult: getting drunk, with the best of being a child: ballparks. You'll be sipping on cocktails from the bar while they pump in the kind of music that you'd expect to hear at a club and you and your friends lounge around in ball pools.
The place is pretty massive so there's plenty to explore and, for the true drunkards, you get the added bonus that you can't hurt yourself falling over in a ballpark.
Take a Speedboat Ride on the Thames
Citywide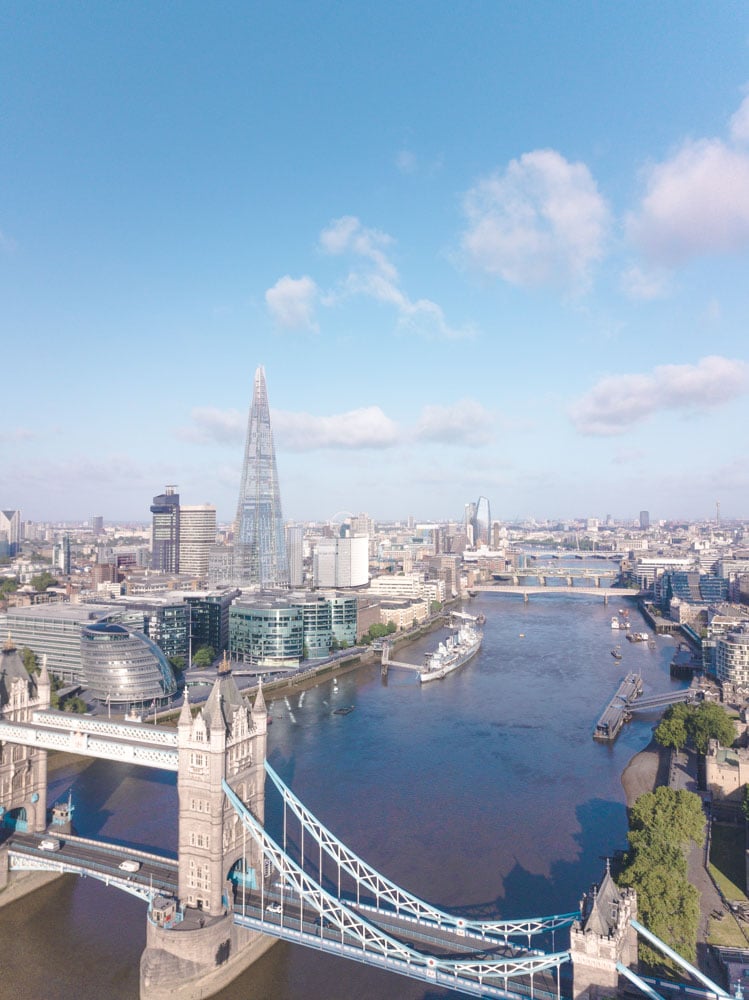 You've probably already been on an Uberboat along the river. You might have even been on a tour boat. But have you travelled down the river at speeds that make your eyes water and your cheeks ripple?
You can. There are several companies that operate high-speed boat tours of the river. You might have seen them zipping past you last time you were on a normal-speed boat. It's a super fun way to get an adrenaline rush and if you can pay attention you might actually catch a glimpse of some important sites.
There are two main companies you should check out for this. The Thames Rockets and The Thames Tigers.
Check out London's Street Art
Citywide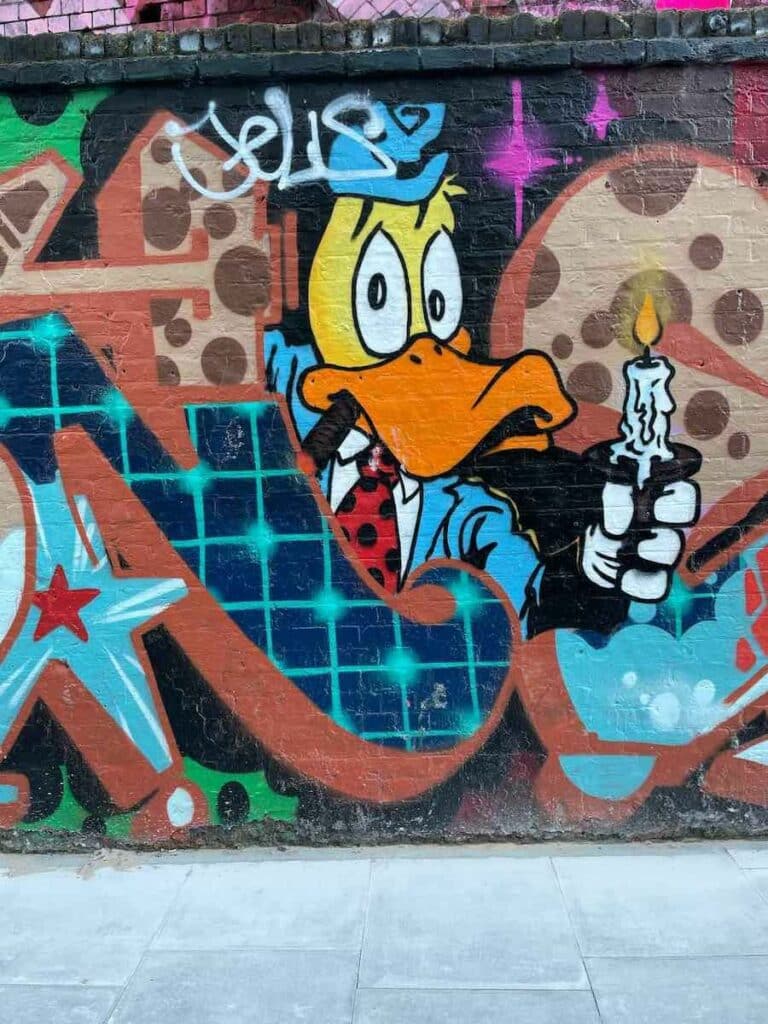 It's no secret that London has some of the world's greatest street art. There are some real hotspots dotted around the city if you know where to look.
Obviously, there's Shoreditch, where nearly every wall you see has something eye-catching to look at. There's also the lesser-considered Penge which has more than its fair share of great pieces. Camden too, ever the cool part of town, has so much to look at.
Spending an afternoon wandering around looking at the stuff is nothing short of entertaining. You can click on the links in the locations to pull up our free walking guides and see the best that each part of London has to offer.
Step into Virtual Reality
Citywide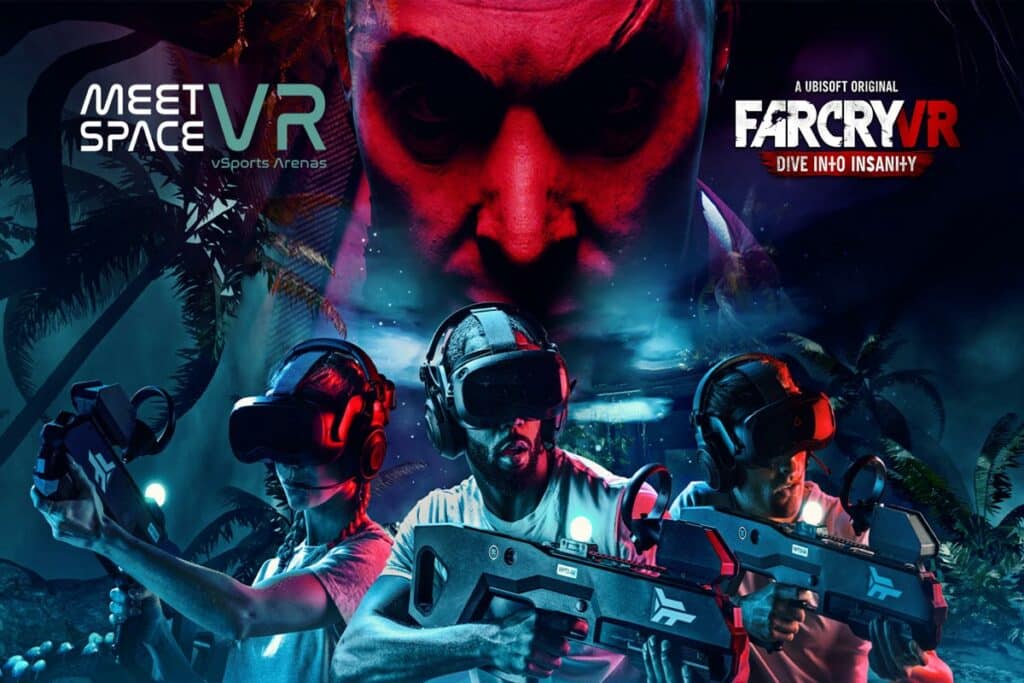 OK so, if you're here, there's a half chance you might be bored. We don't blame you. Life can be boring. Luckily, in the times we live there's a solution to that. It comes in the form of entering an alternate reality.
It's far more interesting in the other world. You can defend castles from marauding enemies, shoot your way out of a zombie apocalypse and compete in virtual sports to become champion of the virtual world.
There are a heap of places in London to play VR. You're spoilt for choice. The only problem is you will have to come back to reality eventually.
Attempt the Bermondsey Beer Mile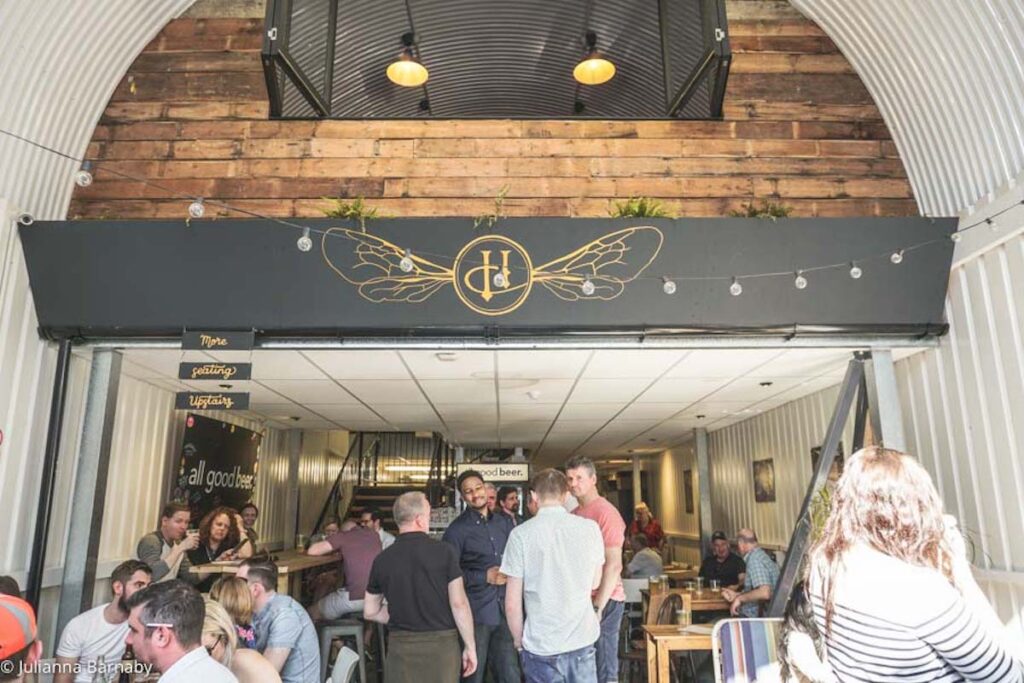 Only the hungover can deny the fun of a pub crawl. Even they will come back around to the idea after they recover.
When it comes to boozers, London has plenty of great options. But, when it comes to a pub crawl there's only one king: The Bermondsey Beer Mile.
The crawl follows a string of about 20 craft breweries (plus a gin distillery and a meadery) that each turn out barrels of unique beer and are all within a short stumble of each other.
A day following the strip is always a good laugh and, if you're planning to hit every brewery, very messy.
Spend an Afternoon at a Food Market
Citywide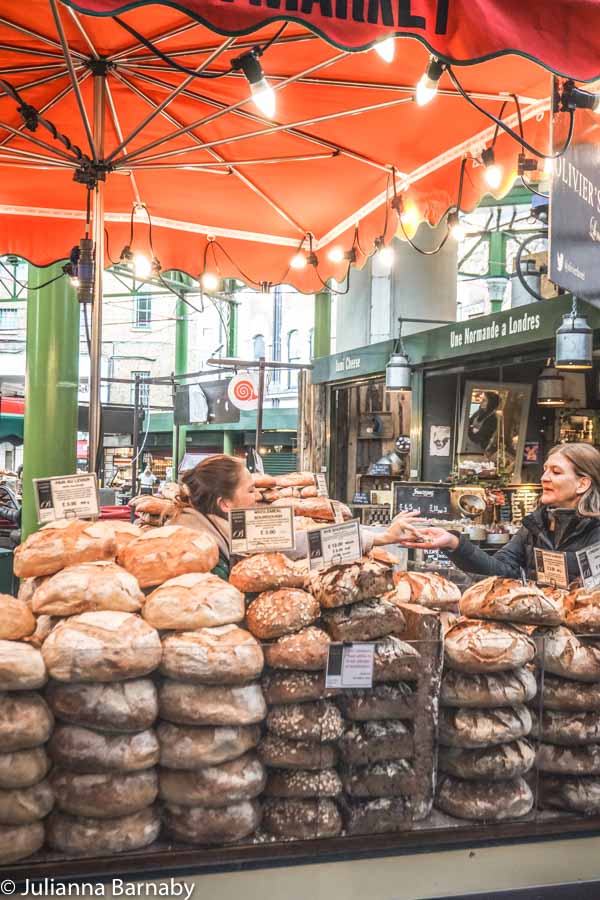 Ok so maybe getting off your face and falling asleep by a pavement in Bermondsey only to wake up with one shoe gone and maybe an eyebrow missing isn't your idea of a good day of fun.
We're guessing that maybe you're more about your food, perhaps a nice glass of wine, an oyster or two?
Well, you're in the right place. London's got a bunch of excellent food markets where you can spend the afternoon picking your way through artisanally prepared food from around the world and drinking fine wines.
The only problem is which one you choose to go to.
Read Next: The Ultimate Guide to Borough Market
Visit the Zoo…
Regent's Park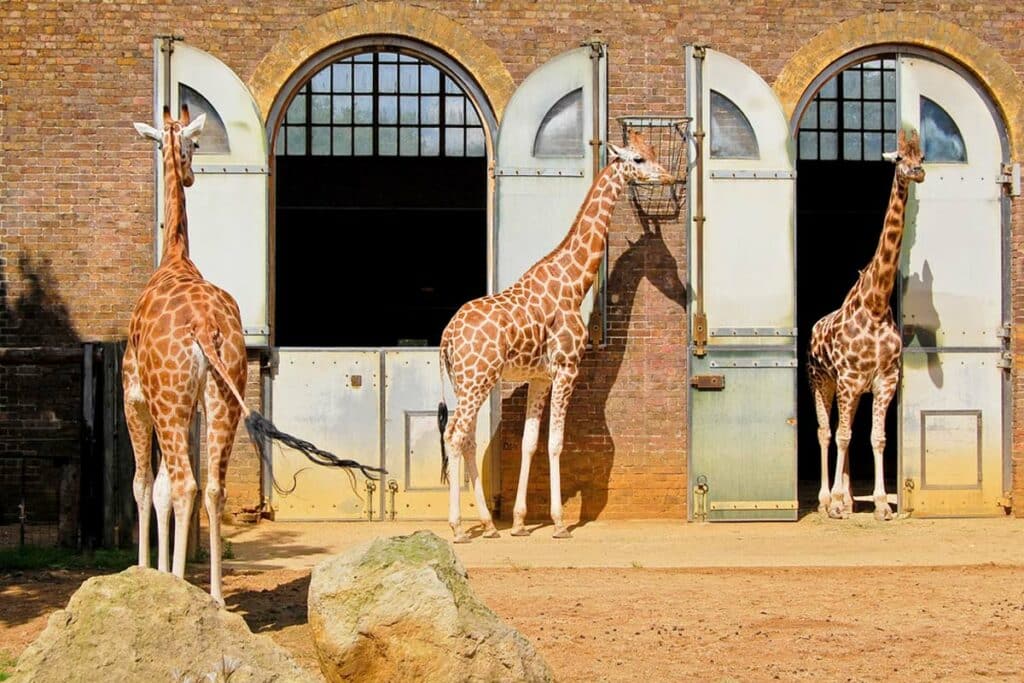 London Zoo has been providing us with fun days out since we were barely able to walk. Admittedly, it is one of those places that you always think of visiting but never get around to – but perhaps this time you can actually do it.
We think you'll know what to expect. Animals, and lots of them. 16,000 last time they counted, with over 750 species.
With numbers like that, you can be sure you'll find something interesting to gawp at.
…Or the Aquarium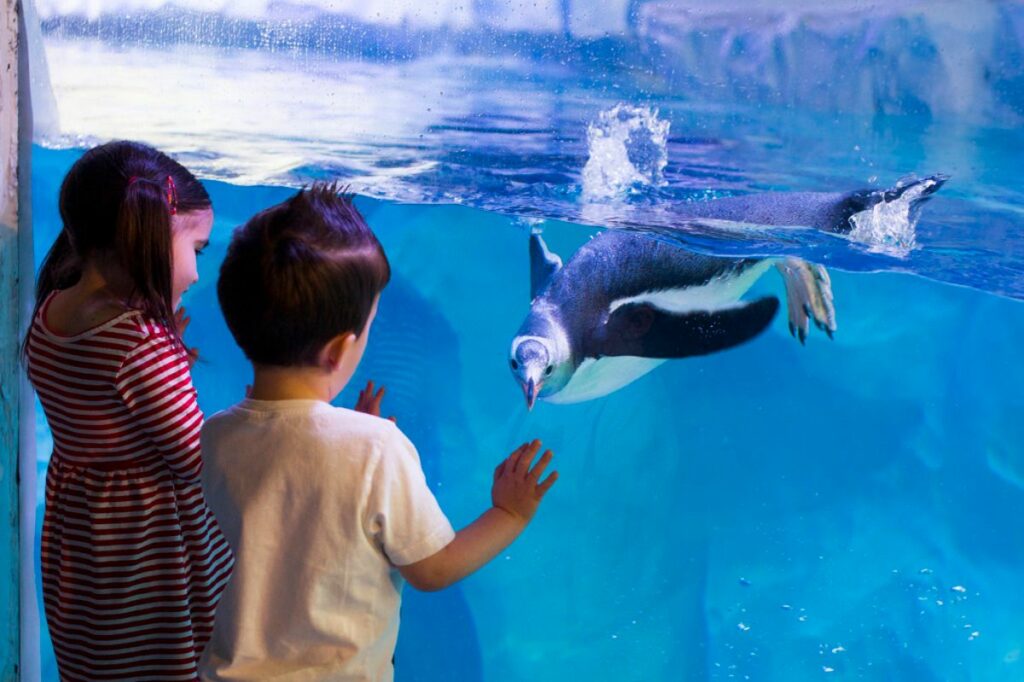 Maybe you've been to the zoo recently. Or, maybe you're not much of a land animal type of person. In that case, you've also got the similarly overlooked London Aquarium.
You'll probably know what to expect here too: sealife. The aquarium has 6,100 animals in their tanks and sport everything from penguins to piranhas, as well as more colourful tropical fish than you could feast your eyes upon. There are even sharks – eeek.
A day wandering around this place, perhaps a spin through the gift shop and a walk along the river wondering what lives beneath its murky waters – now that's a surefire recipe for fun.
Spend Some Serious Cash on a Shopping Spree
Citywide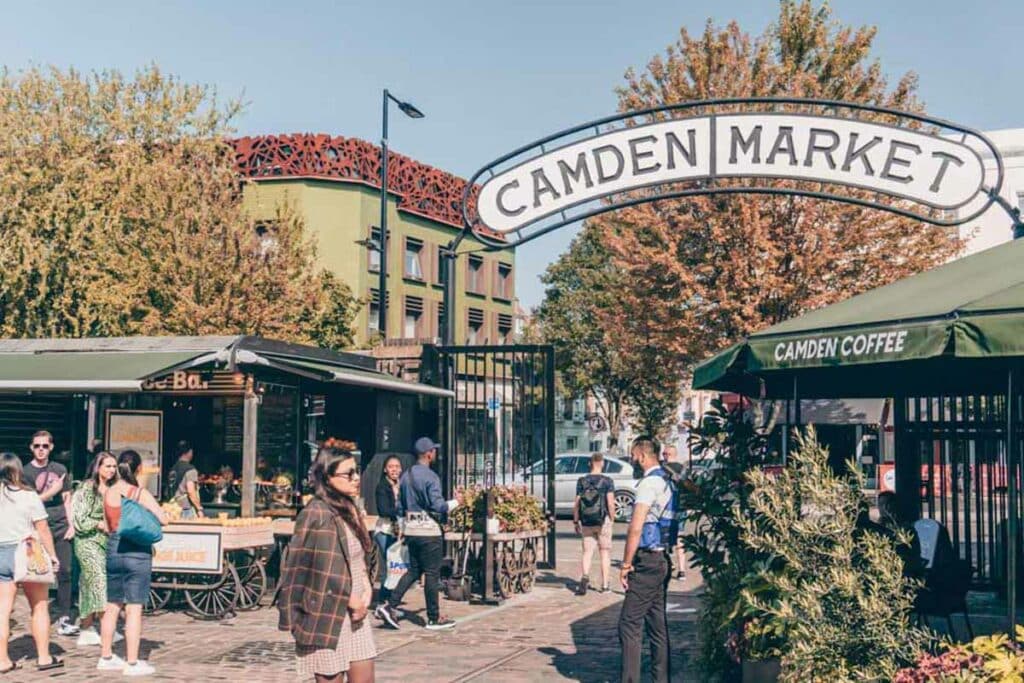 London is a shoppers' heaven. You've got more choices than you could possibly need, so the first question is to work out what you're after.
Do you want to improve your wardrobe with a selection of vintage clothes? Brick Lane is the place to go for that. Or, if you're a bookworm, how about spending a day checking out London's best secondhand bookshops?
You could even get decorating your house. Portobello Road is known worldwide for its curious collections of antique dealers and pokey shops that turn up all sorts of trinkets when you go digging through their wares.
Not sure where exactly you want to go? Read our guide to the best 14 areas for shopping in the capital.
Hit Up a Sunday Market
Citywide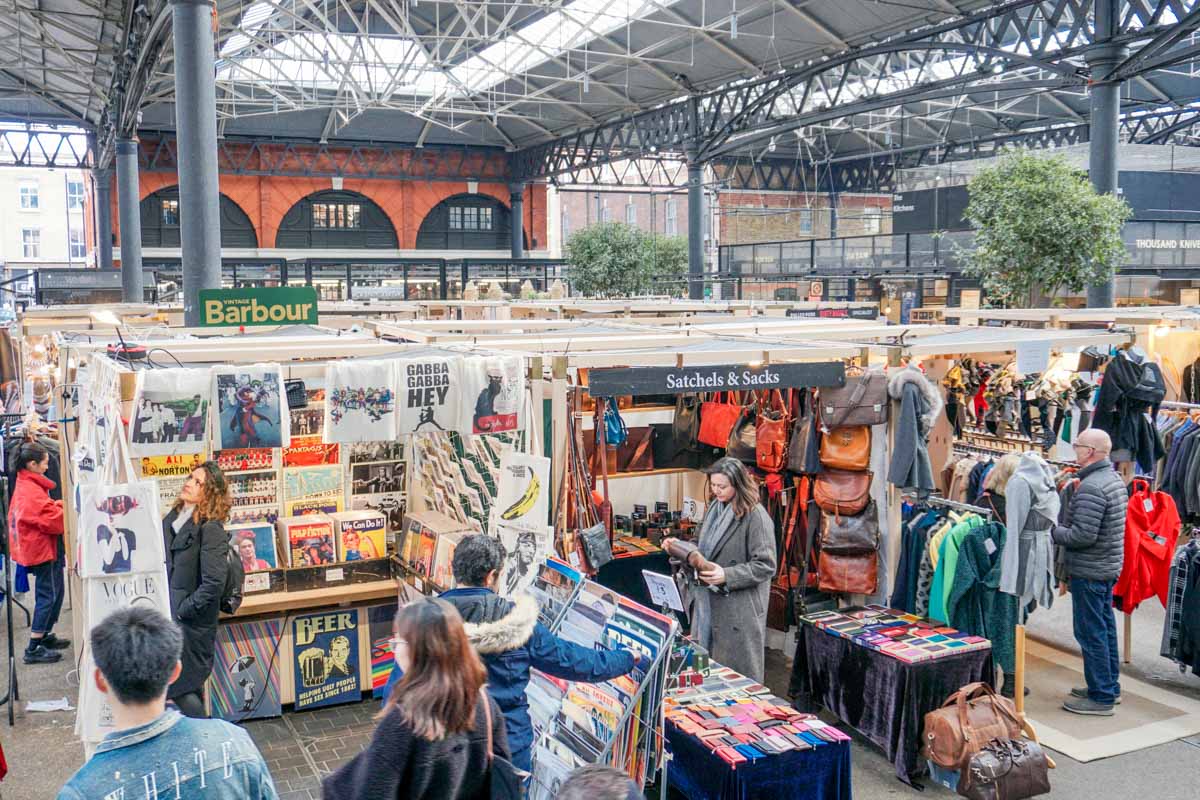 If you're looking for cool things to do in London at the weekend, look no further than the city's amazing range of Sunday markets. They pop up all over the capital on the sabbath and supply the people of this fine city with everything from artisanal food to handicrafts.
You'll find plenty to feast your eyes, and your belly, on at any decent Sunday market in London. Most of them have fantastic street food options as well as ranges of the sort of things you didn't know your home needed until you saw it on that stand.
Some of London's markets even have hundreds of years of history behind them. You can read all about the best ones in our guide here.
Play Crazy Golf
Citywide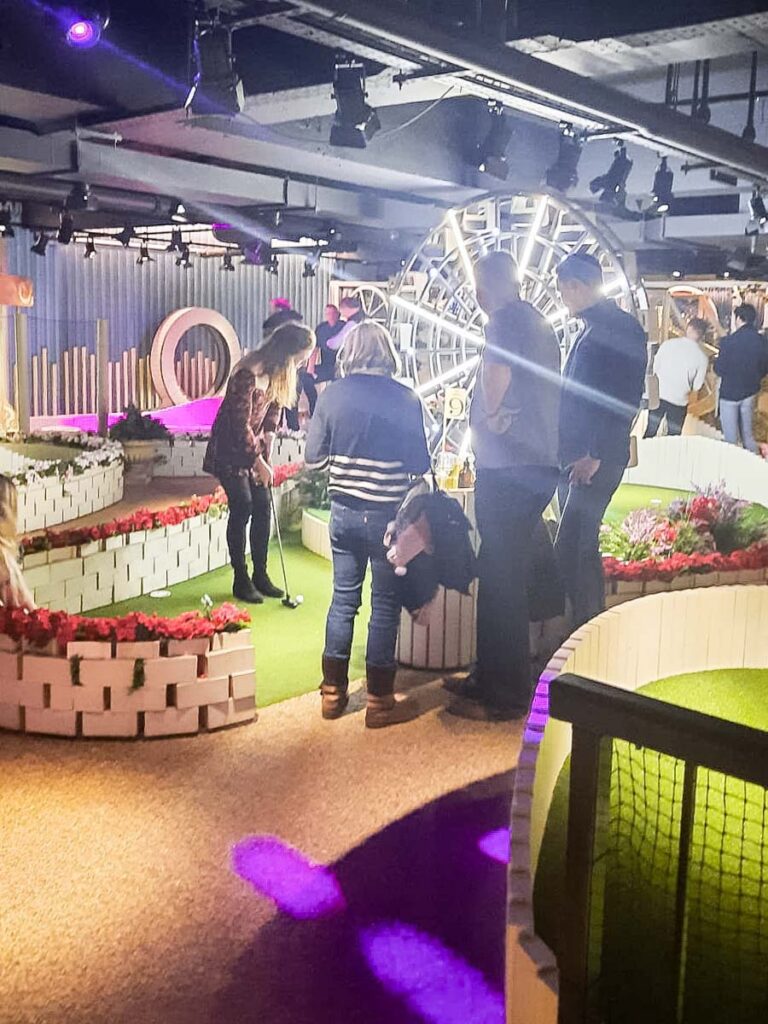 In terms of fun stuff to do in London, crazy golf is often a go-to shout for us. You'd be totally mind-blown by the wild courses you can putt your way across in this city.
Want to play in a mock English seaside town? You can do that. How about something that looks like the inside of an acid trip from the future? That's available too. Can't get enough of that tiki vibe? There's a course for you.
Being London, all these places offer a good spread of food to keep the energy up and drinks to steady the nerves when it comes to that final, game-winning hole.
Or Play Normal Golf
Greenwich
If you take your golfing more seriously, you might find yourself more at home at the Greenwich Peninsula Driving Range. You won't have the full 18 holes, but you will have an abundance of range bays to tee off from.
That's not all. There's also a state-of-the-art computer system to track your drive. You can then compete in leaderboards with everyone else on the range to work out who has the best swing.
The best part, in our opinion, is the option to have food and drinks delivered right to your bay, meaning you can spend hours getting sloshed and driving golf balls without so much as having to lift a finger.
Immerse Yourself in the World of Lara Croft
Some people play video games for fun. Others live them. At the Tomb Raider Experience in Camden, you'll be thrust into the world of the most iconic gaming series of, well basically ever.
The levels are inspired by the game, as are the characters that you'll encounter. The premise? Work your way through the environments collecting artefacts to help Ms. Croft prevent the world's most powerful technology from falling into the hands of the wrong people.
Feel the Need for Speed When Go Karting
Citywide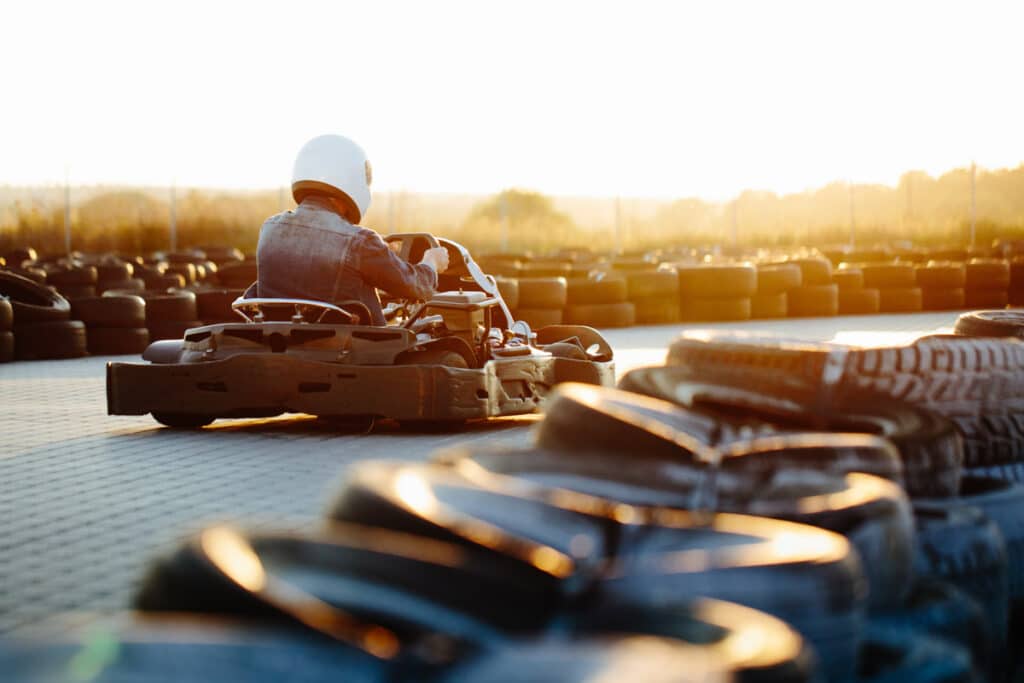 Go Karting is a classic. You can't overlook the fun of racing your friends around the track when looking for exciting things to do in London.
Thankfully, we live in a city where our every need is catered for. That fact doesn't fall short in the karting world either. London has a bunch of places you can go to race – and they're all over the city meaning you won't necessarily have to travel miles to get to them.
You can check out our guide to the best go-karting tracks and all their perks right here
Take a Beer Tour of London
Citywide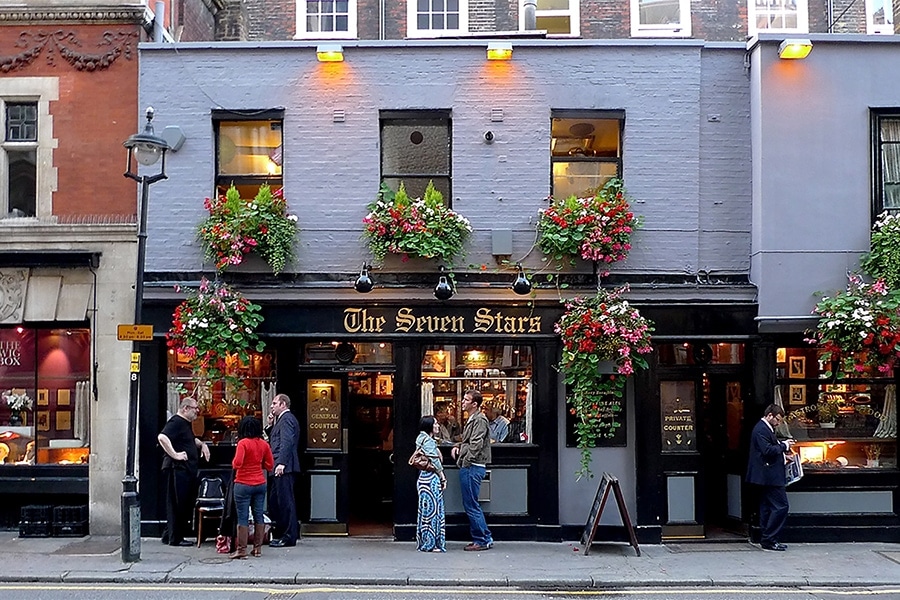 London's beer culture is second to none. That partly has to do with all the old-school boozers we've got in this city and partly to do with all the craft breweries too.
If you're looking for fun stuff to do in London, why not combine the Brit's traditional form of entertainment: drinking, with a spot of education?
There are plenty of tours you can take around London's pubs. Liquid History Tours is a big name in the game. They'll be on hand to take you around a few of London's oldest and most historic pubs while you sample the best of what they've got behind the bar.
Dress Up and Get Drunk
Citywide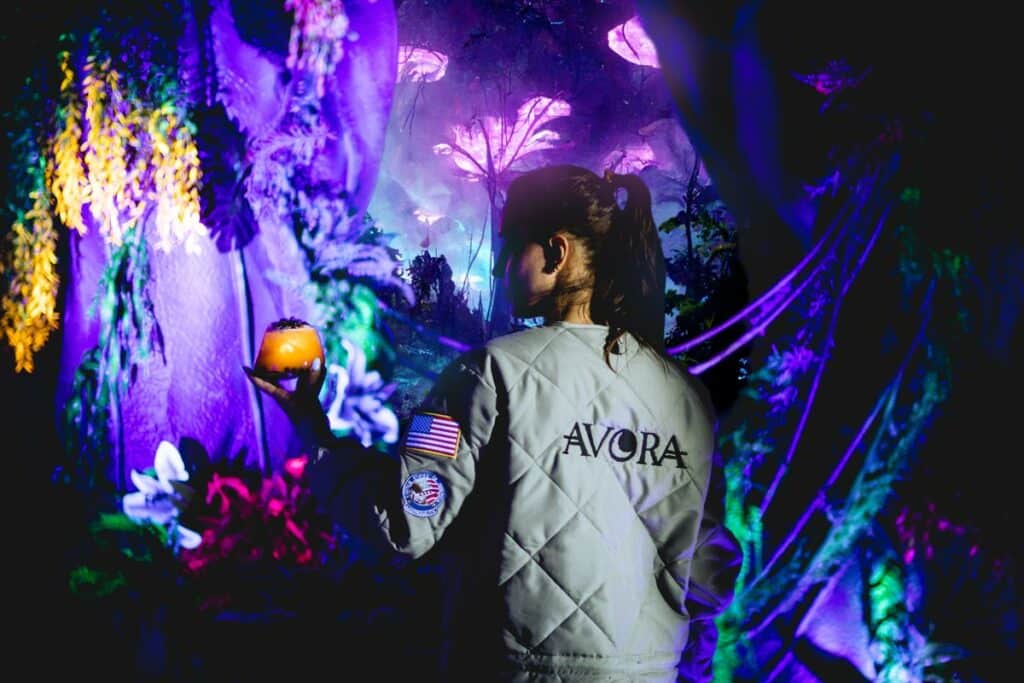 London has taken up the immersive craze like it was already going out of fashion. These days you can't leave the house without hearing about the latest immersive art show, theatre experience or supper club. It can get a little tedious.
One thing that'll never get old though is London's excellent immersive cocktail experiences. There are several going on around the city that you can choose from. We've got one where you can smuggle booze into Alcatraz and have the crooks mix it into drinks for you.
There's another set in the saloons of the old west. You can even travel to other planets and get drunk with alien life forms. As usual, you'll be spoilt for choice. What's your poison?
Paddleboard Down a Canal
Citywide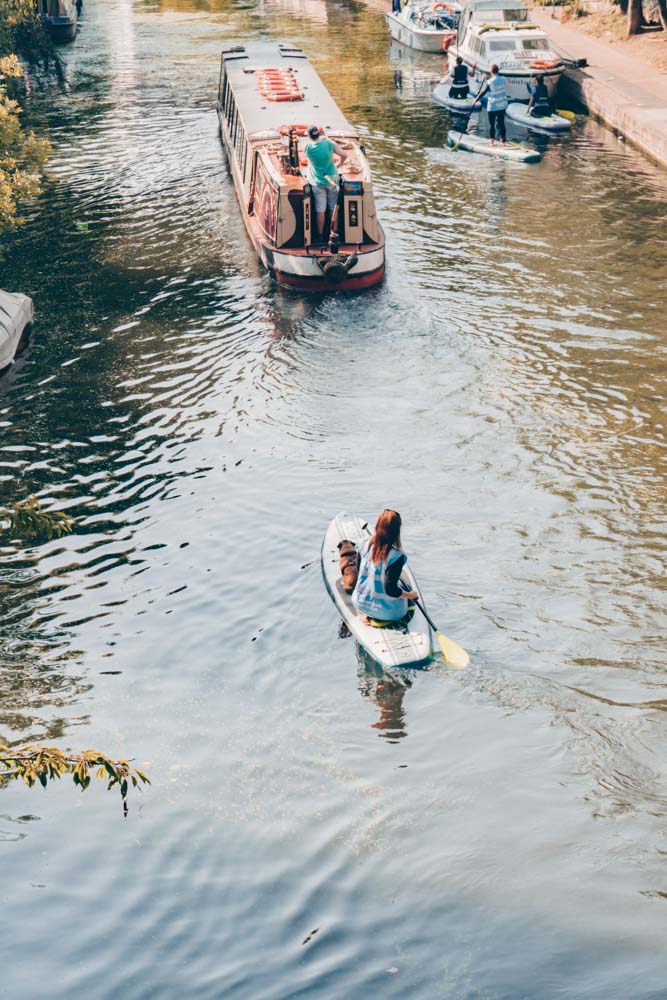 Paddleboarding isn't the first thing you'd expect to be doing in the middle of London, but you can. London's actually not a bad spot for it either. There are all those canals that nobody really uses and that don't have all the nasty undertow of the open ocean.
There are plenty of places you can go to get stuck into a spot of paddle boarding. They pretty much always have an instructor present if you're a first-timer or aspiring novice, and you can choose from a bunch of delightful locations to get yourself started.
Idyllic paddle through Richmond? That sounds like a bit of us.
Go Bowling
Citywide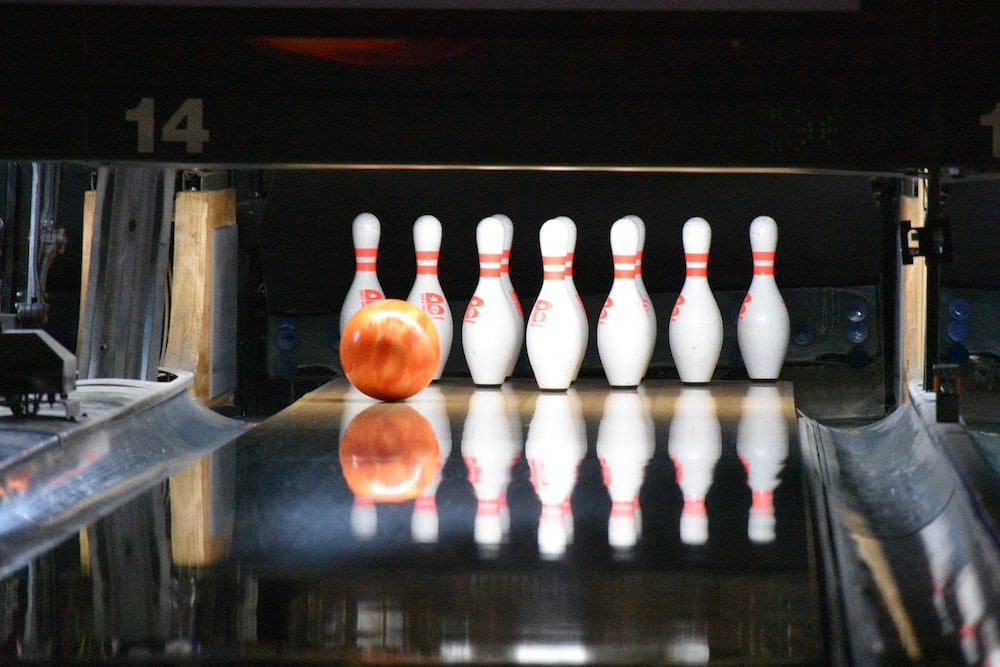 Looking for fun cheap things to do in London? How about a good old spot of bowling? Yes, it's old-school. Yes, you've done it before – but not every fun day out has to be about what's shiny and new, you know.
People have been getting a kick on the lanes since, well, a very long time and London's got some excellent bowling lanes to choose from. As usual, they're regularly kitted out with finger food and beers to spice the evening up a bit.
Watch a Film at the BFI Mediatheque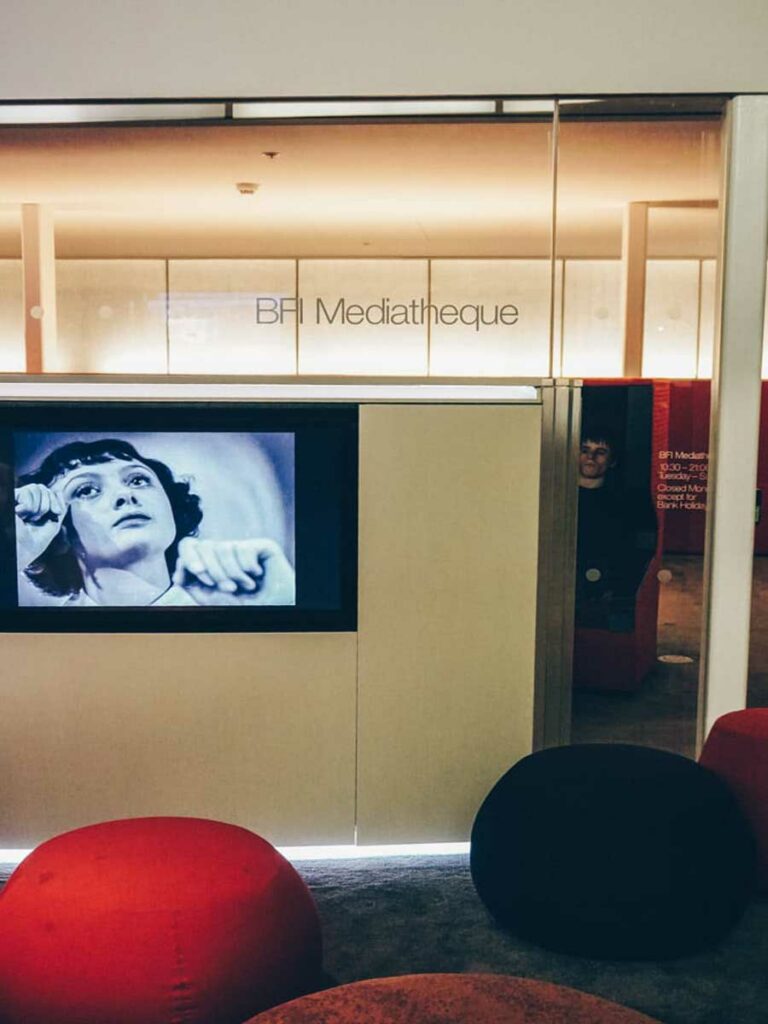 Cinephile or not, you can't deny the joy of settling in for a good film. We're about to let you in on a little secret. It's the BFI's Mediatheque. What's that we hear you ask?
It's basically a set of rooms and spaces at the British Film Institute on the Southbank where you can go digging through their extensive collection of films and stick them on your own private screen.
Now why this is doubly cool is that the BFI has such an incredible collection. They've spent years building up and documenting all the best that cinema has to offer. With that being the case we're sure you'll find something in their collections that you'll love.
Practical Tips for Having Fun in London
If you're looking at something you might need to book, don't even think about showing up on the day without a booking. You're more than likely to be turned away. This is London folks. It's a busy city. Come prepared.
Have a look at the map below to see where you might be able to link up a few things into one super-fun day out.
That being said, London is BIG. Don't accidentally stretch your day out too much by organising things on opposite sides of the city.
Having Fun in London: Map