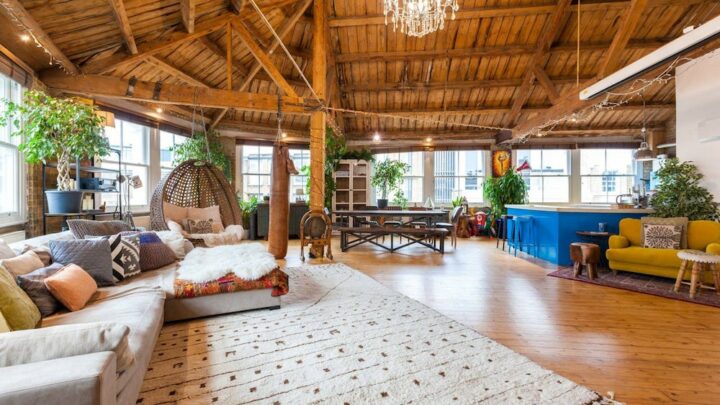 Shoreditch is one of London's coolest areas – packed with cool bars, restaurants and things to see. Live like a local at these stylish Airbnbs in Shoreditch.
The Best Airbnbs in Shoreditch
Shoreditch Airbnb Loft
Just the right amount of quirky, just the right amount of cool, this light and airy 2 bedroom loft in a Victorian conversion has a hidden secret… A fabulous freestanding bath and eccentric bedrooms.

The open-plan studio is stylishly decorated in a palate of greens, dark blues and oak wood – with plenty of space and cosy nooks to lounge and spend some downtime. There's a daybed, 2000sqft of living space an abundance of plants, bringing the outside in.

Add to that a fully-equipped kitchen diner, super-fast internet and a central location on Shoreditch high street and you can see why this is one of the most popular short term lets in Shoreditch.


Art-Filled Loft
When it comes to style, few Airbnbs in Shoreditch can match this cool 2 bed loft in the Shoreditch Triangle.

The apartment boasts a large, light-filled living space with a full-sized kitchen and diner at one end and a living room with sofa and widescreen TV at the other. Punctuated with tastefully colourful art, exposed brick walls and lots of greenery, it's the perfect place to stay in the heart of Shoreditch.

The bedrooms are just as big – with crisp cotton hotel-quality sheets and a plump duvet. This, and the collection of homely touches, make it an overall lovely apartment.


2-Bed Rustic Treehouse
Looking for somewhere interesting to stay? This two bed Shoreditch Airbnb sleeps up to 4 people in two comfortable bedrooms.

The low-key contemporary decor brightens a largely neutral palate with a few lively splashes of pattern and colour.

This apartment has lots of space and is filled with all the home-comforts you could possibly want including a large kitchen, dining table and lots of sofa space to unwind on in front of the TV.

Musical prodigy? There's even a Steinway piano here, so you can tinkle away until your heart's content.


Airy 2-Bed Loft Airbnb
With panoramic views of Shoreditch, this is one of the prettiest Airbnb in the area. The minimally-decorated space pulls off the modern chic to perfection – yet with enough cosy touches to keep it snug.

Think fluffy accents, wire baskets, and large windows – it's every inch the Shoreditch loft look.

It's perfect for families and small groups. Plumped in the centre of Shoreditch, it's a short hop to the area's coolest cocktail bars, restaurants and street art murals.


Hipster Studio in Shoreditch
This elegant apartment might not be the largest, but it is absolutely gorgeous. The Airbnb is located a short walk from the quirky markets in Shoreditch, perfect as a base.

The mostly neutral decor pops with style – from the large custom artwork to marble accessories, it's a dreamy apartment bursting with Shoreditch coolness.

The two bedrooms are a great size, there's a pretty large kitchen area and (something of a rarity) a breakfast bar area. Immaculately clean, beautifully decorated – it's the perfect Shoreditch pied a terre.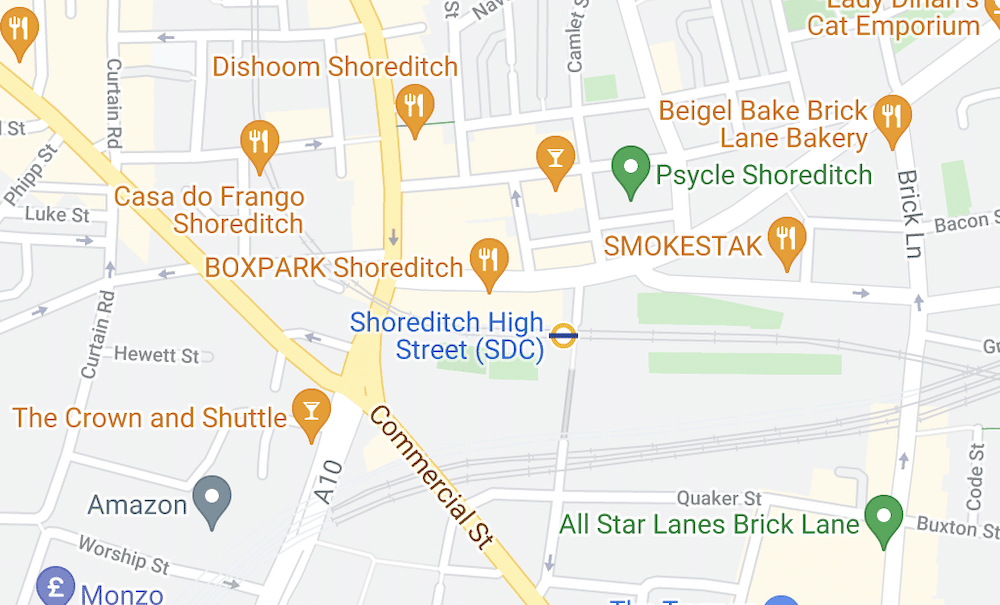 Looking for More Shoreditch Guides?
Check these out…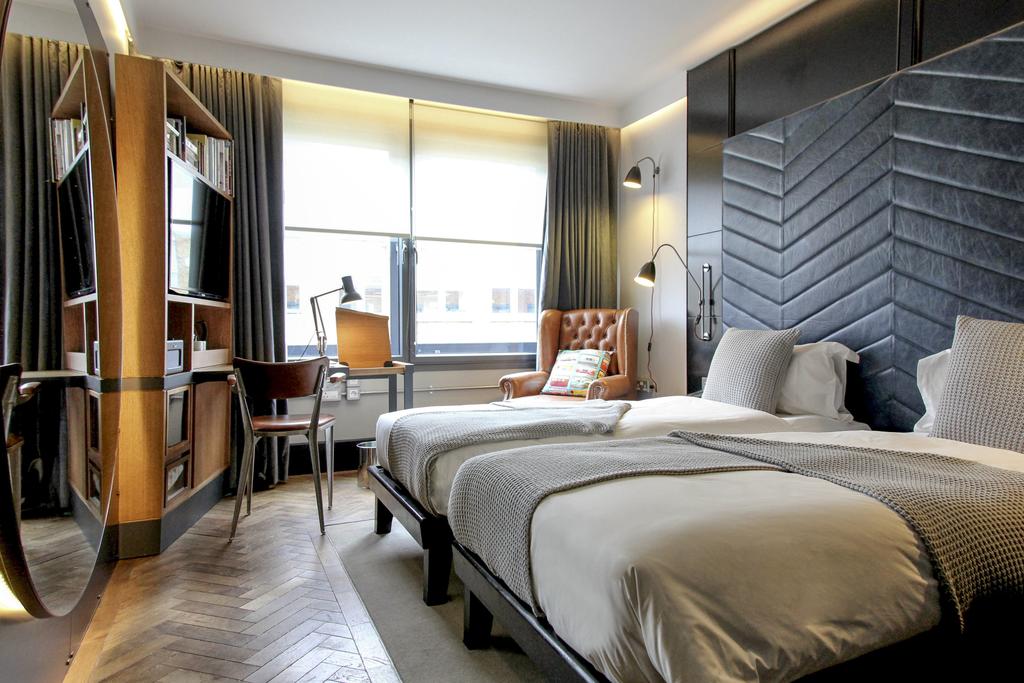 Cool Hotels in Shoreditch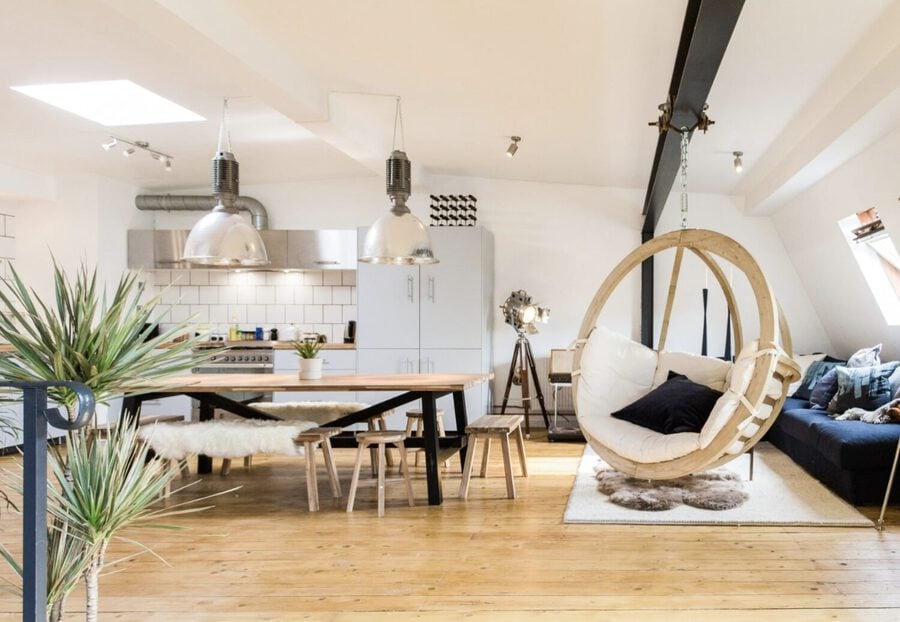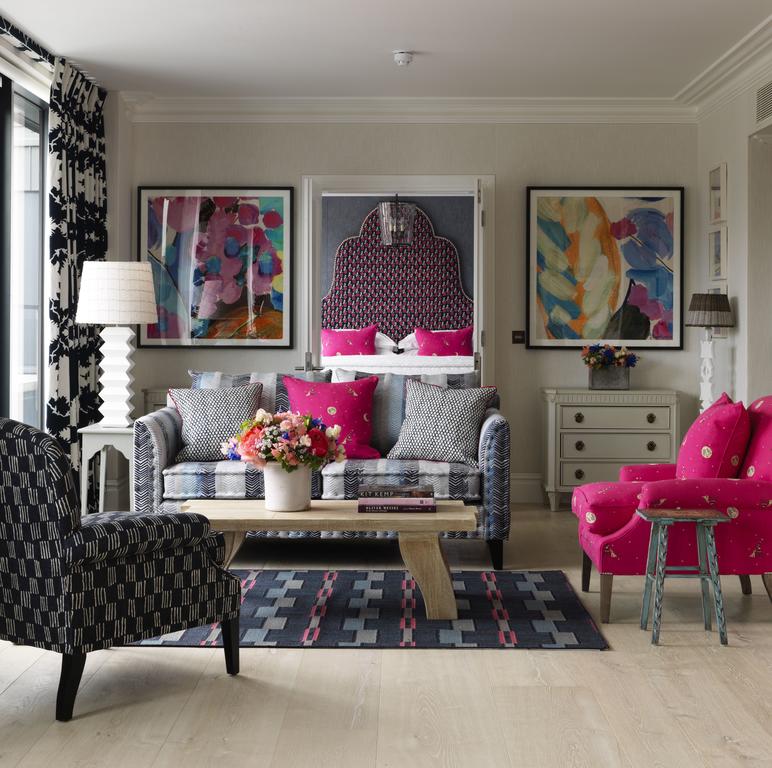 Cool & Quirky Hotels in London