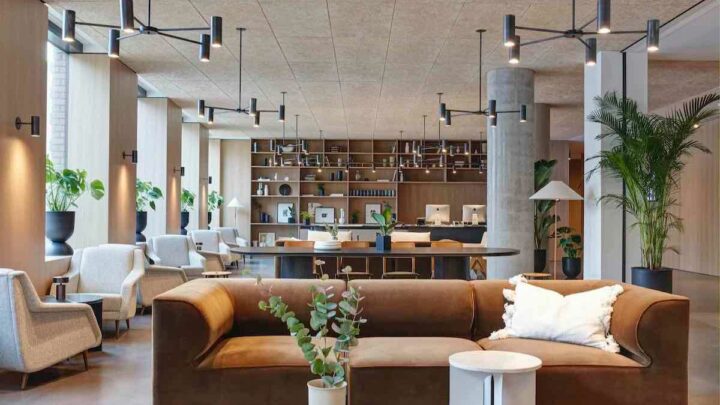 Are you looking for the best Airbnbs in Camden for your next trip? Don't miss this insider's guide, packed with the best places to stay.
Epic counter-culture, art festivals, and a thriving club scene are just a few of the draws of eclectic Camden. Just a few reasons why it makes a great base for your trip.
Ready to discover the best Airbnbs in Camden? Read on…
PS: We also feature quite a few places from Plum Guide, an alternative to Airbnb. We're big fans of Plum Guide as each of their properties are vetted – resulting in top-notch quality.
Best Airbnbs in Camden: At a Glance
The Best Airbnbs in Camden
Angora Oak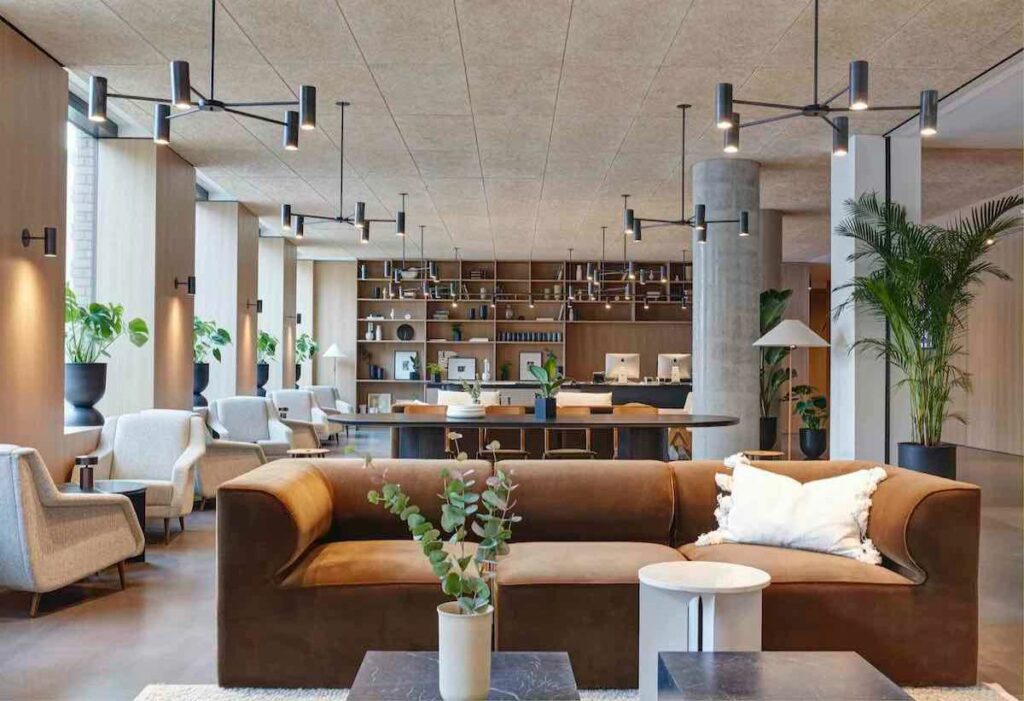 The Angora Oak is stylish, modern, and in perfect condition. It has excellent hotel-style facilities and services while still making guests feel homey. This home is a Plum-Guide Award winner, so this is an exciting stay.
Guests have access to high-quality amenities such as heated underfloor heating, a twenty-four-hour concierge, and gym access.
Here, you are only a five-minute walk to the tube station, where you can conveniently zoom around this charming city.
Are Friends Electric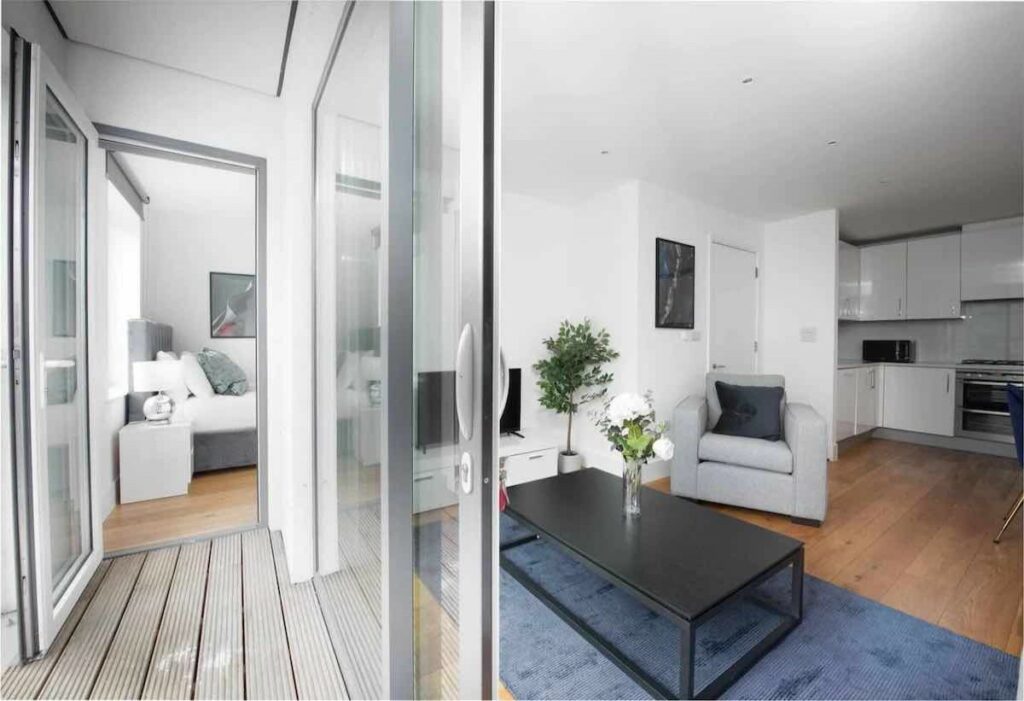 Camden Market and the local pubs are 4 minutes away from this sleek modern pad. It's a top pick since the convenient location gives you quick access to explore the rest of the busy district.
The interior design has smooth white and grey tones with broad blue velvet accents to provide you with a relaxed and calming feel when you come from the bright streets of Camden. The balcony looks out into the buzzing below, giving you a great view of the alternative and vibrant culture.
Modern Double Room Town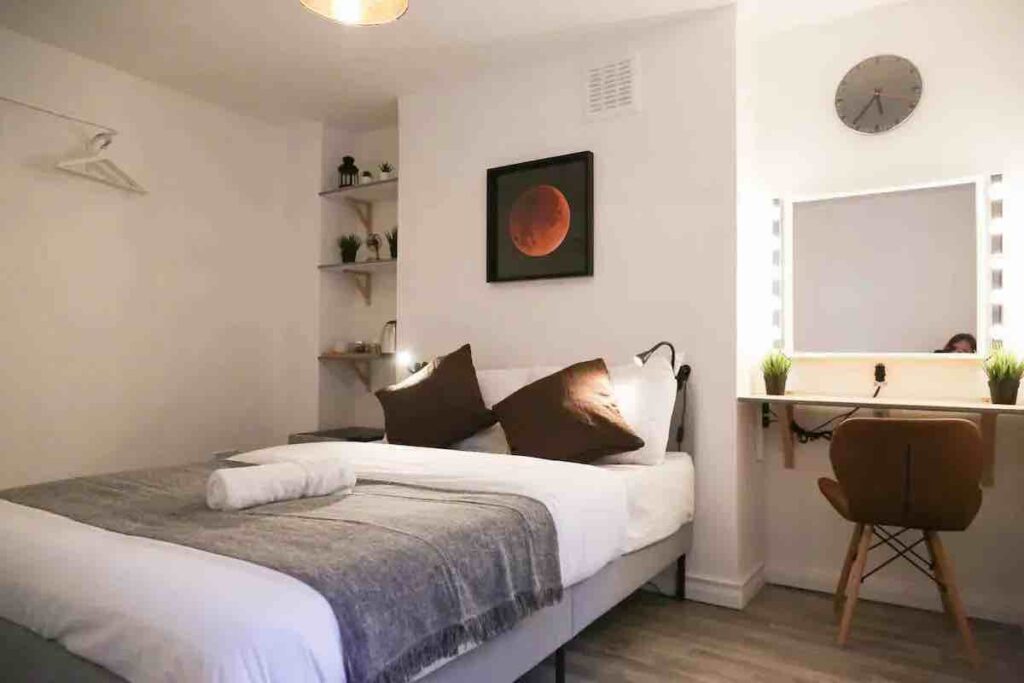 Experience a newly decorated room for 1-2 people in a location that's bustling during the day and quiet at night. It shares no walls with neighbours and gives guests some privacy.
This stylish room is professionally cleaned and within walking distance from Kings Cross, with the vibrant Camden Market just around the corner.
Beloved Primrose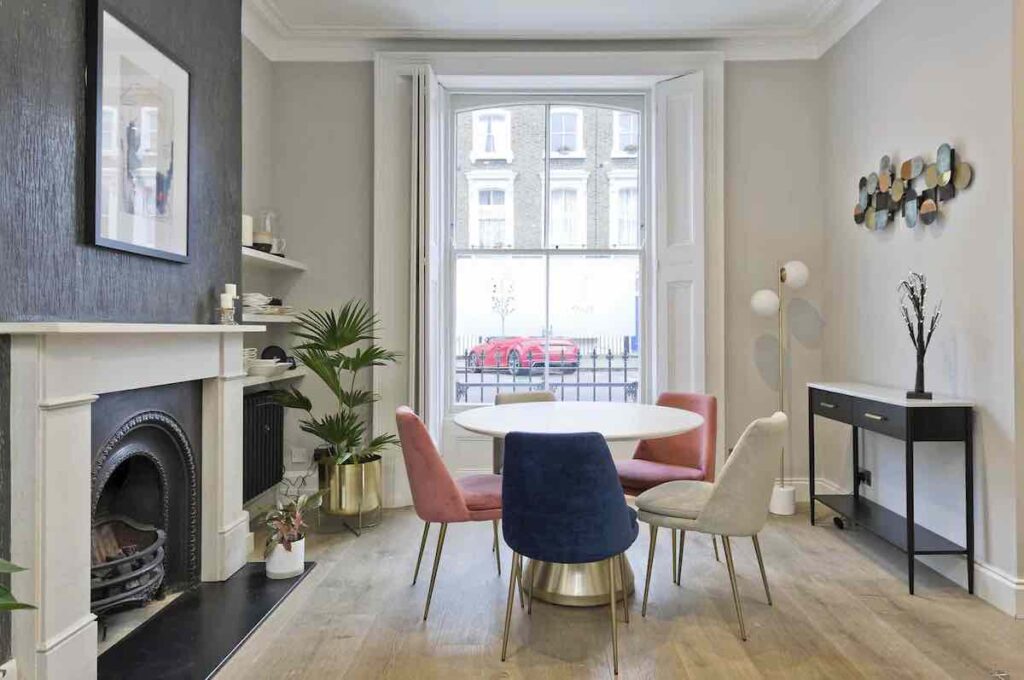 Honestly, who wouldn't fall in love with this Primrose Hill home? With a rooftop balcony and a breath-taking view of London, it's an excellent pick for sundowners.
A classic Victorian townhouse featuring a chandelier, modern interiors and plush pink sofas houses this Airbnb.
This place is in an exclusive village setting where you'll find restaurants, bars, cafes and chic delis to your delight. This is an Airbnb near London Zoo and Regent Park, where you can stroll up the eponymous hill for a spot of kite flying and picnics.
Chalcot Road IV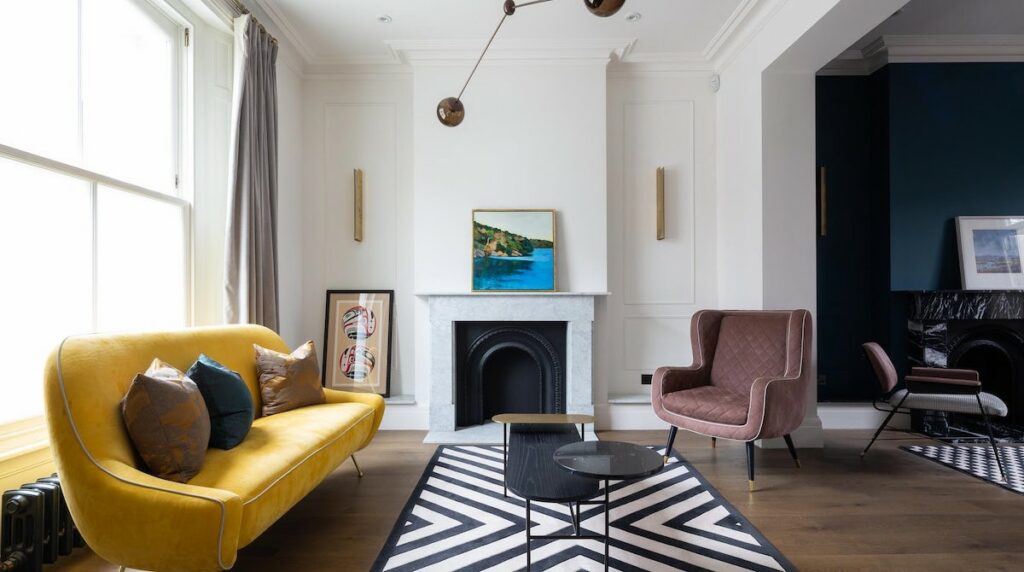 You'll find a chic and industrial design in this surprisingly homely pad. The space is highly stylish and vibrant, and exposed brickwork and a fireplace make the space welcoming and warm.
Host your circle for drinks or dinners with an elegant dining space for eight people. The tall walls and green leafy palm trees ensure your privacy.
If you don't want to dine out on a private balcony for skyline views of Camden, step out to experience the food stalls, international eateries and fine-dining restaurants located next to the property.
Boutique Room Belsize Park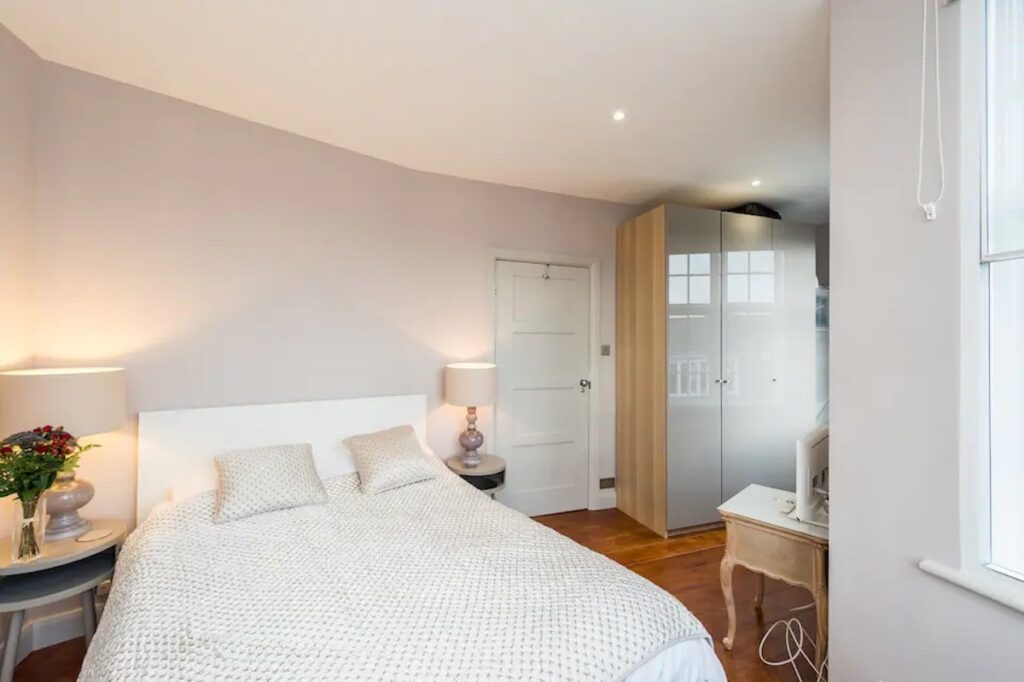 This snug and stylish Airbnb is in the safe Belsize Park. It is light and airy for a more relaxing stay. It is close to the local amenities such as restaurants, bars, and the 800-acre grassland, Hampstead Heath.
Experience rest and serenity in busy Camden. This home is great for couples and boasts a lovely terrace with seating and a gorgeous view of Central London.
Punk Hip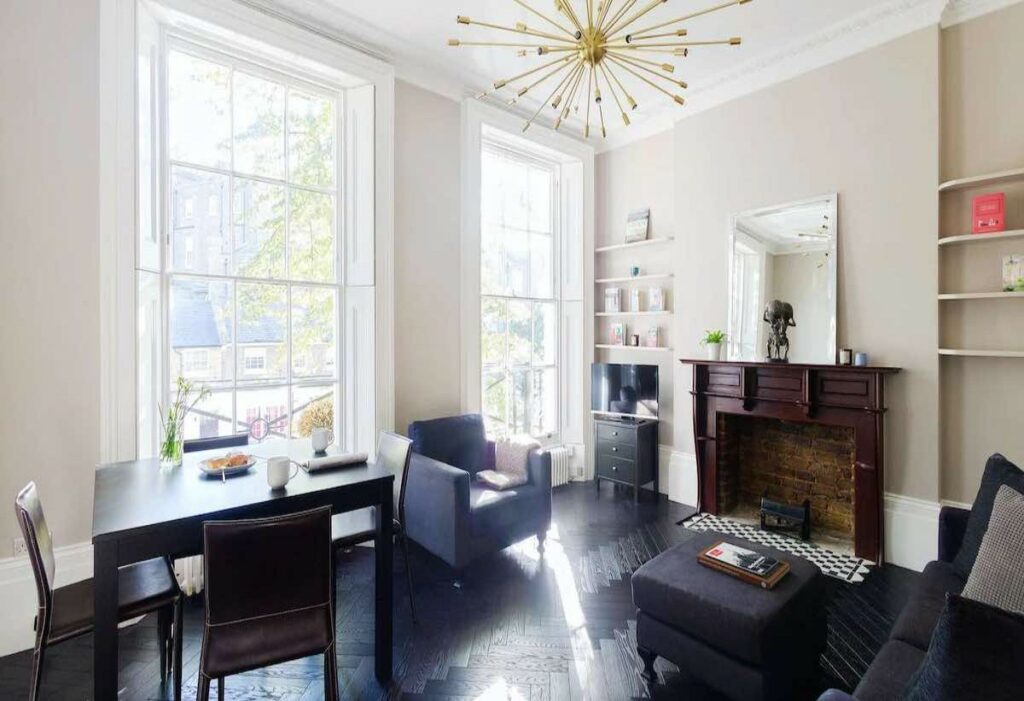 This highly acclaimed Airbnb is the perfect combination of sophistication and punk elements. It is most appropriate for an Airbnb in Camden, known for its alternative identity. It sits on a backstreet close to the glorified Camden High Street.
Exotic ebony flooring and stylish fittings style this flat. Admire the period details like the filled-iron fireplace. The kitchen is also an excellent fit, and the luxury bathroom offers a tub and a rainfall shower.
This top pick is nearby Regent's Park and posh Primrose Hill. Highly recommended and rated, this home is a Plum-Guide Award winner.
Goldie Lock
This funky pad is a bright and warm place to stay when visiting Camden. This is your place if you enjoy fashion, vintage styles, and antique pieces. Goldie Lock is also great for those looking to relax in a home away from home.
This home offers a beautiful outdoor garden experience. Enjoy string fairy lights, and garden furniture while admiring flowerbeds with friends and family.
Search More Airbnbs in Camden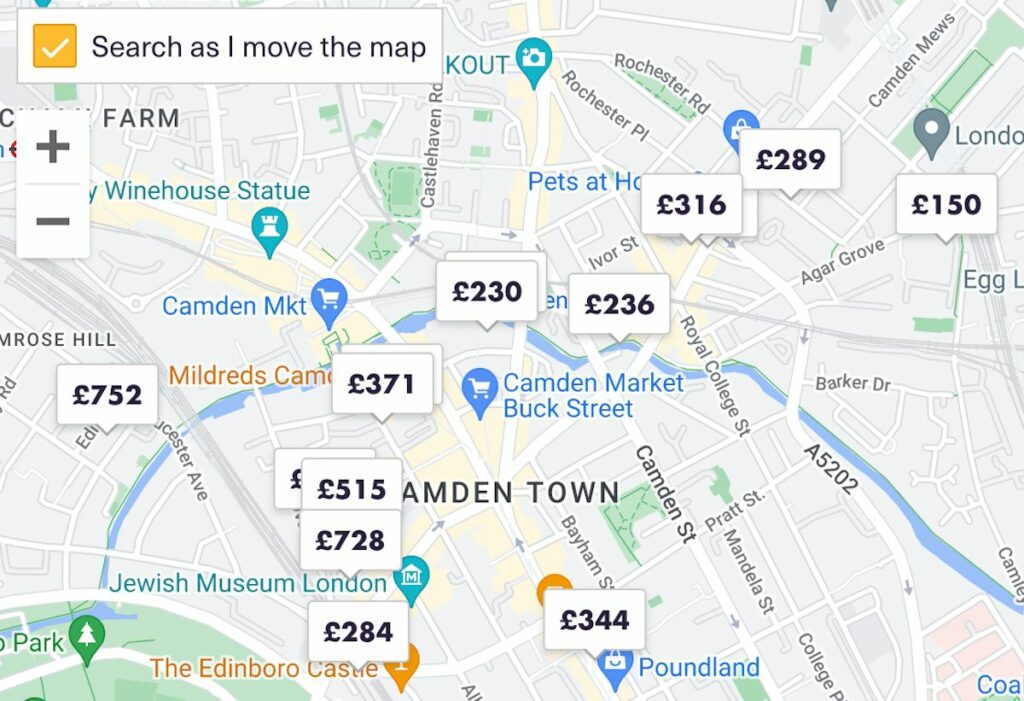 Looking for More Places to Stay in London