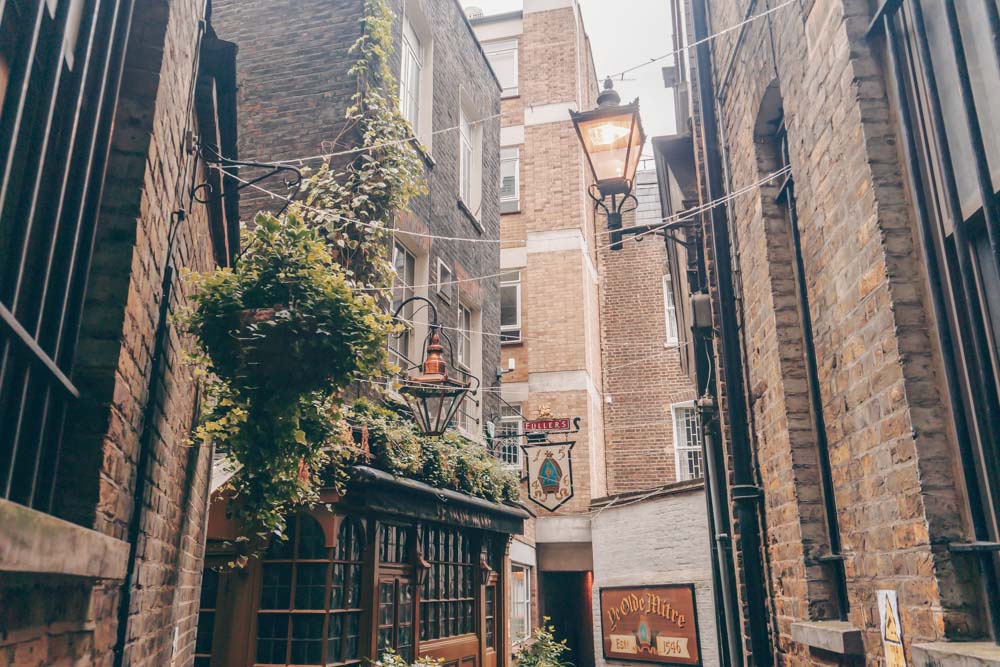 The folks at Ye Olde Mitre bill it as one of the most difficult to find pubs in London and, you know, they might just be right.
Though the likelihood of you accidentally stumbling across this pub are about 0.00001% it's the fact that it's so well hidden that makes it one of London's best kept secrets and one of my favourite Farringdon pubs. It's a Fuller's – so you know what you're getting – great pub grub, fresh cask ales and friendly service but with the added benefit of being set in one of London's quaintest boozers.
The Hidden Entrance to Ye Olde Mitre

Inside the courtyard
On the cusp of Farringdon and Holborn, Ye Olde Mitre just so happens to be one of London's historic drinking holes: there's been a pub on these grounds since 1546 at least.
A Brief History of Ye Olde Mitre
The pub is built on the land of the former Ely Palace, the palace of the Bishop of Ely who's control over the surrounding area can still be found in the fact that neighbouring Ely Place technically forms a part of Cambridgeshire rather than London.
Strange as that may be, take a peek at the small enclave inside the pub for a look at something even stranger. The stump of the cherry tree inside is said to be the very one Queen Elizabeth I danced around with her courtier (and rumoured lover) Sir Christopher Hatton.
The tree actually marked the spot where the Bishop's lands ended and Sir Christopher's began: the dividing line between their gardens and a jealously guarded one at that as there was no love lost between the two.
It's much less fractious today: at night, the small courtyard is shrouded in fairy lights, beckoning for you to ensconce yourself in a cosy nook, pint in hand.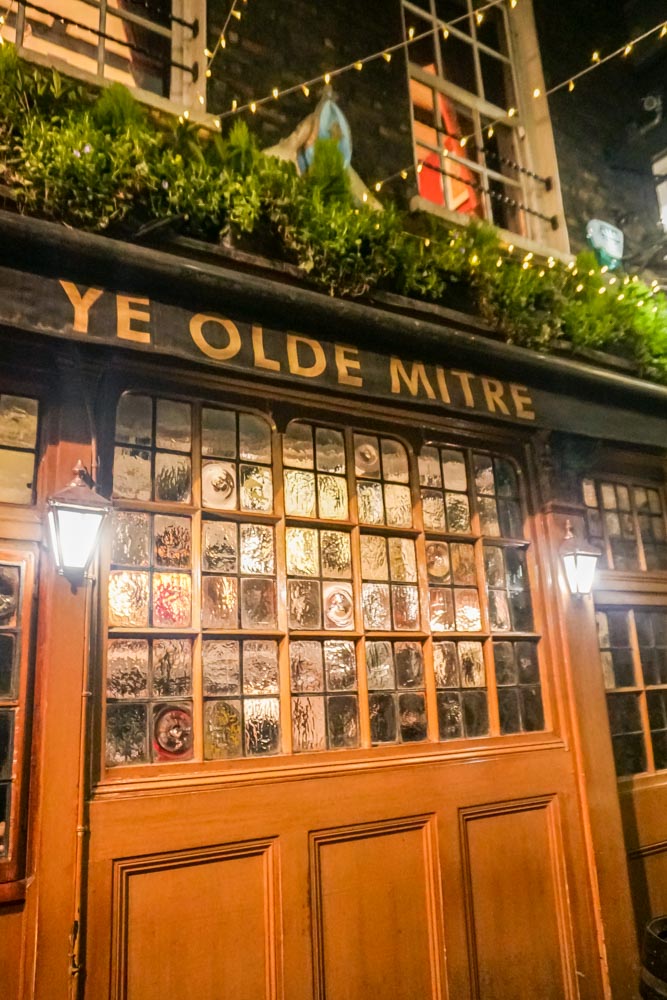 Ye Olde Mitre: Practical Information and Map
1 Ely Ct, Ely Pl, Holborn, London EC1N 6SJ
Looking for More Farringdon & Clerkenwell Guides?
Check these out…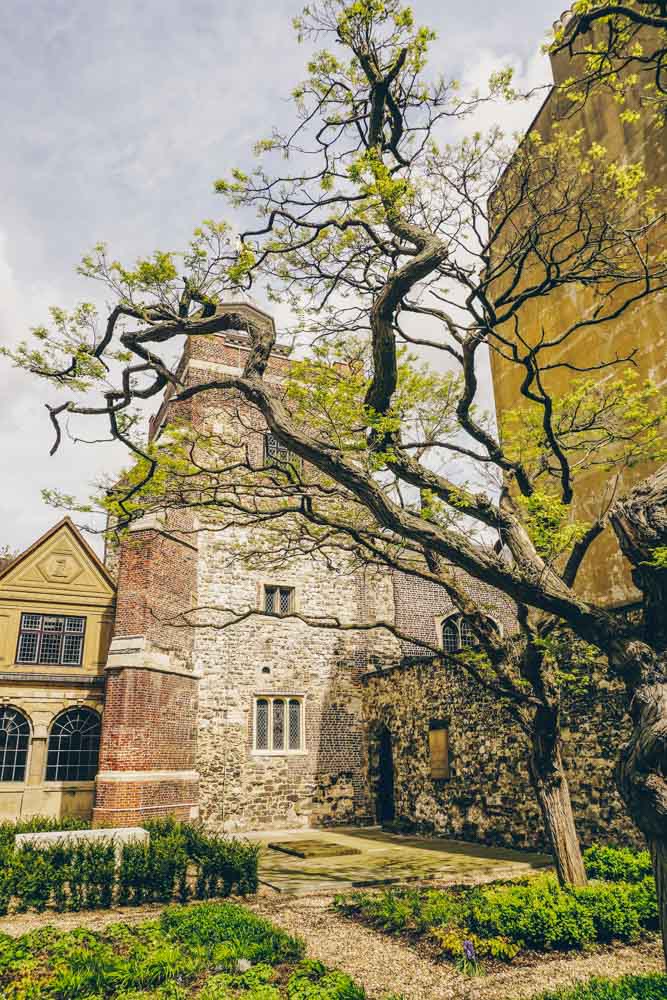 The Farringdon Area Guide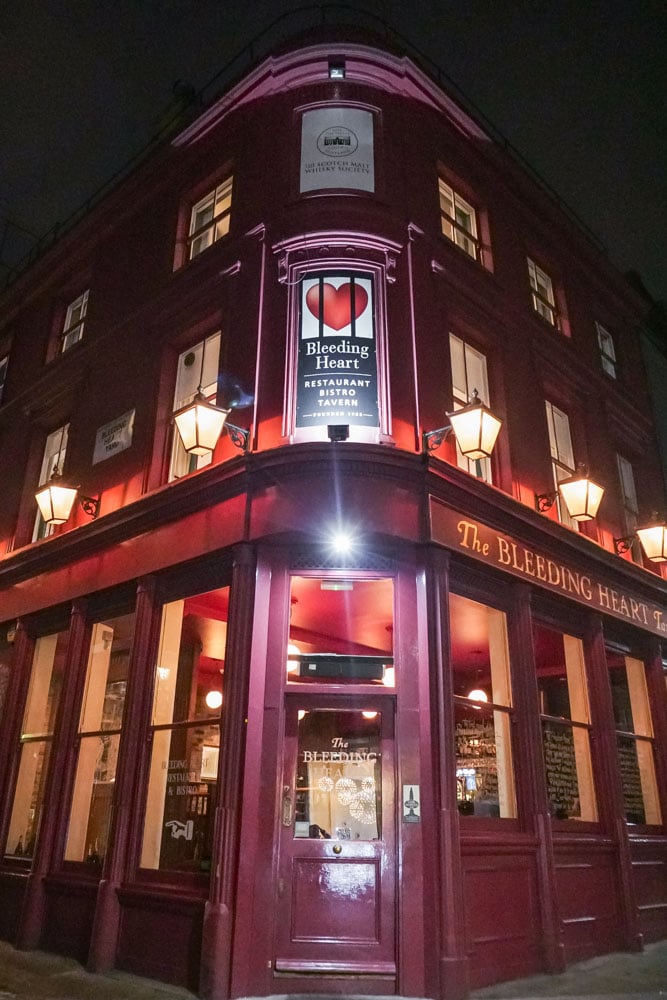 Best Pubs in Farringdon & Clerkenwell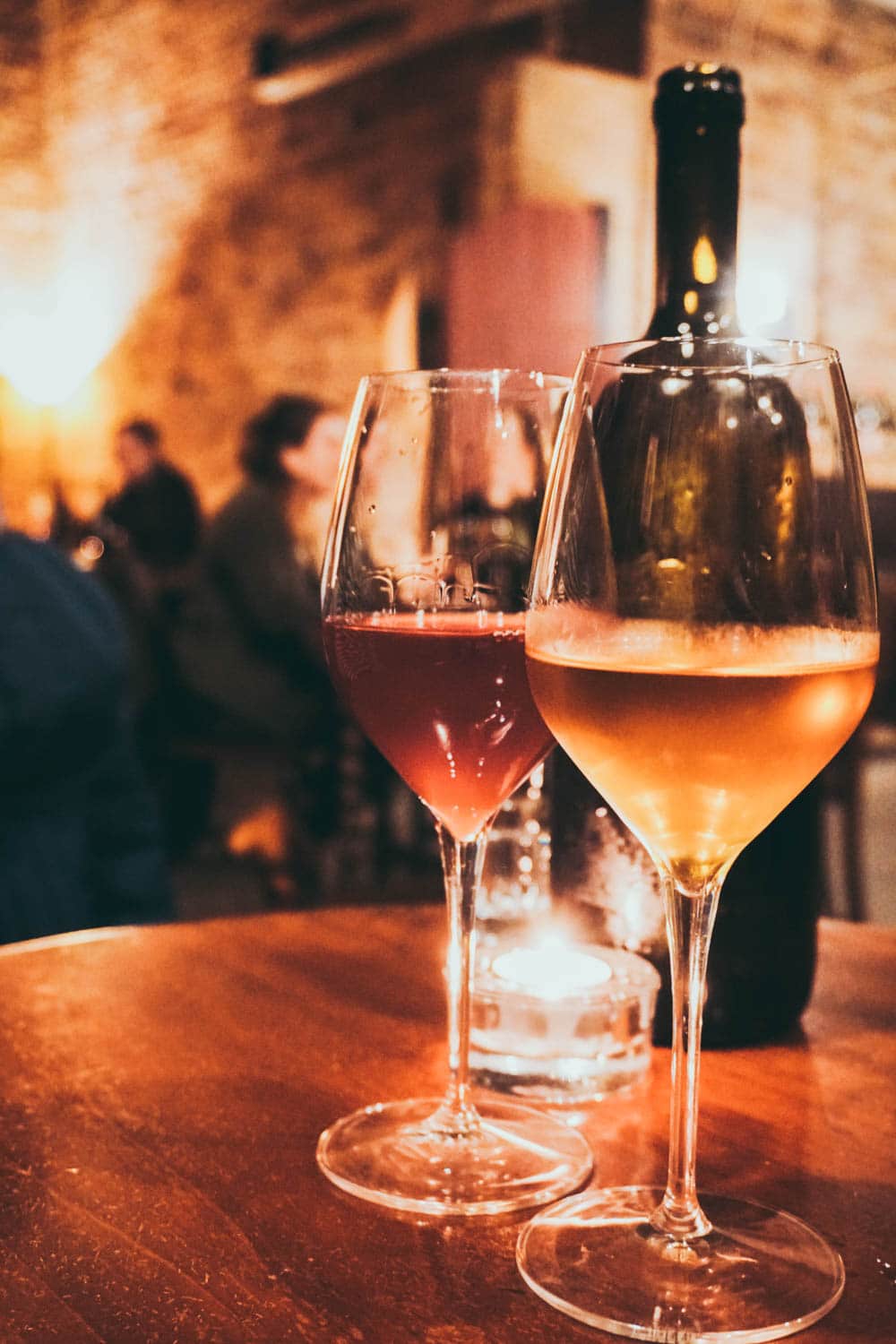 Best Bars in Farringdon & Clerkenwell