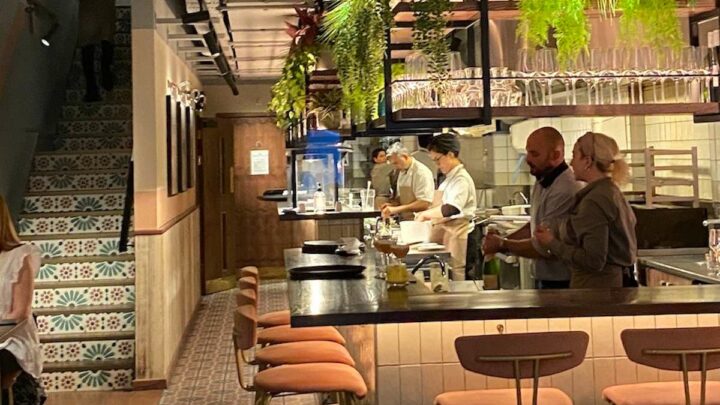 Looking for the best restaurants in Leicester Square? We've got you covered with this guide to the best places to eat.
The tourist hub (or trap, depending on your viewpoint) that is Leicester Square isn't short of places to eat. But it has to be said that for every good Leicester Square restaurant, there are plenty of terrible ones that you need to avoid for the sake of your stomach and your wallet.
But how can you tell a great spot from a health-hazard? Don't fret, we've hunted out the very best food in Leicester Square so that you don't need to waste your time in sub-par eateries. Thank us later.
Best Restaurants In Leicester Square
Nutshell London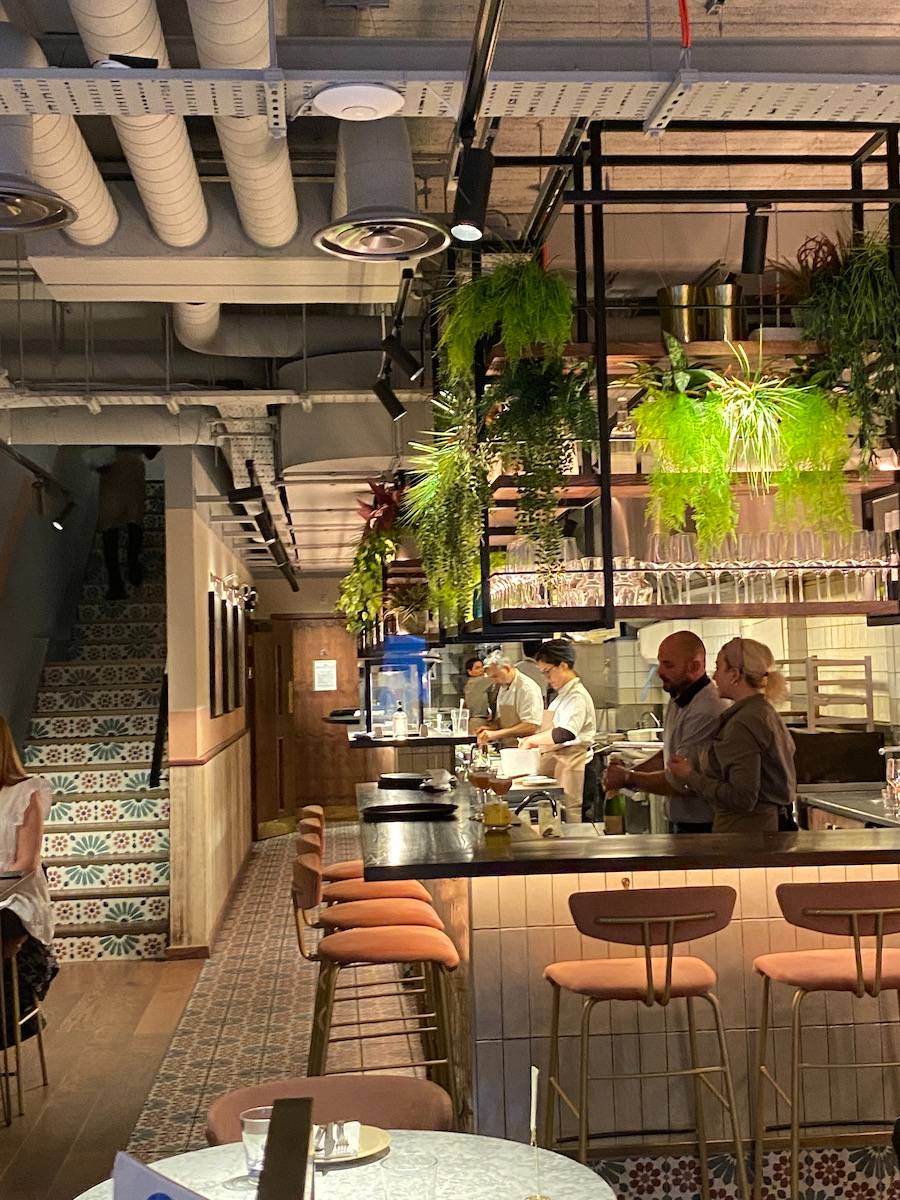 Nutshell London is a modern Iranian masterpiece, which has been awarded a Michelin Plate, highlighting the expertise of the chefs. This is one of the best restaurants near Leicester Square.
Sustainable restaurants are becoming more important than ever, and at Nutshell London, their food and drinks menu has a prime focus on sustainability. While the wonderful herbs and spices are Iranian commodities, the produce is ethically sourced from British meat and vegetables.
Nutshell London combines the vibrant and chaotic nature of Covent Garden (a very short walk away from Leicester Square), with the brilliance and serenity of Iran.
The eclectic menu is made up of plenty of fragrant dishes, with Nutshell taking an artistic approach by bringing true Iranian cuisine and mixing it with British culture.
Not a meat eater? Not to worry, as vegetarians and vegans are truly welcomed at Nutshell London, with an abundance of dishes to choose from.
Address: 30 St Martin's Ln, London WC2N 4ER
Joy King Lau
Joy King Lau is a fantastic 3-story Chinese restaurant perched on Leicester Street, and has built up quite the fan base since the 1990s.
Joy King Lau produces some of the best Chinese food in London. Opt for one of their best-selling dishes – Shredded Crispy Roast Duck, Crab with Ginger and Spring Onions, or Steamed Whole Sea Bass and you won't be disappointed.
It's not exactly a secret that in London, rain is a given. In fact, when isn't it raining? Joy King Lau offers clay pot dishes that are incredibly warming, transporting you into a world of peace and comfort – far away from the capital's grey skies.
Address: 3 Leicester St, London WC2H 7BL
Le Beaujolais
Le Beaujolais is a wonderful restaurant that has been serving French cuisine and embracing French culture since 1972. The joy of Le Beaujolais is that it's like a little Parisian haunt, tucked into a corner of the eccentric quarters of Covent Garden and Soho.
In fact, on the ground floor of Le Beaujolais is the oldest French wine bar in all of London – though while it's certainly charming, it's a members-only club, so only those serious about French cuisine and wine will be invited.
Authenticity is a promise at Le Beaujolais; they work with small suppliers, located in France, to bring the wonders of France to London.
The cuisine is delightful – try the creamy fish pie and you'll understand why we love it so much. The restaurant near Leicester Square creates dishes from old-fashioned French recipes, making dining at Le Beaujolais a classical experience.
Address: 25 Litchfield St, London WC2H 9NJ
J Sheekey
Believe us when we say that J Sheekey is one of the finest restaurants in London. It offers exceptional fish and shellfish, as well as seasonal game – though we'll always opt for the crab and shrimp burger with lashings of Korean mayo.
In fact, this wonderful restaurant has been around since the 1890s and is steeped in British history: A stallholder named Josef Sheekey was granted permission by Lord Salisbury to fish in St Martin's Court – on the proviso that the dishes were served to the rich and famous.
This tradition has not been erased from history, and this iconic restaurant that beamed during the Victorian times, is still a popular restaurant with famous actors and performers, including their audiences. This is one of the best restaurants Leicester Square has to offer.
Address: 28-32 St Martin's Ct, London WC2N 4AL
Le Garrick
Located in London's West End, Le Garrick is famous for its excellent, regional French food and Parisian atmosphere. More importantly, it does the best French onion soup in London.
Le Garrick has supplied London with delightful French cuisine for more than thirty-three years and has become a staple restaurant within the community. The menu is wonderful, and offers some very reasonably priced meals, whilst maintaining excellent quality.
Whether you're looking for a romantic date setting, or a family outing, Le Garrick is one of the top restaurants near Leicester Square.
Address: Garrick St, London WC2E 9BH
Rasa Sayang
Rasa Sayang is a vibrant South-East Asian restaurant, serving excellent Malaysian and Singapore cuisine – and it also caters to a Halal audience, with vegetarians and vegans also well-looked after.
One of their best-selling dishes, Raffles Singapore Laksa, features a shrimp and coconut curry broth, rice noodles, fishcake and prawns. Vegans may appreciate the Vegan Nasi Lemak, which features coconut rice, peanuts, archar, and curried vegetables.
The chefs draw on the influences of Malaysia and Singapore to create modern interpretations of traditional dishes, using only the freshest local produce. This is one of the best Asian restaurants Leicester Square boasts.
The flavours and spices used at Rasa Sayang are incredible – try to resist making your next reservation on your way out.
Address: 5 Macclesfield St, London W1D 6AY
The Palomar
Wondering where to eat near Leicester Square? The Palomar is a wonderful restaurant in the heart of Soho that offers the exceptional fusion cuisine of Jerusalem, North Africa, Southern Spain, and the Levant.
The Palomar understands the art of cooking wholesome and fragrant food, and the service is always superb.
There is a 16 seat zinc kitchen bar at the front of the restaurant. This wonderful bar overlooks the chefs, so you can truly understand the art that goes into producing the food at The Palomar.
It also helps that the restaurant is beautiful – with a mosaic marble floor and tons of natural lighting.
Address: 34 Rupert Street London W1D 6DN
The Bosporus
If you're looking for Turkish restaurants around Leicester Square, head to The Bosporus.
This wonderful restaurant has managed to combine all the charm and brilliance of Turkey, bringing it alive in London town. It features exceptional Turkish cuisine that has been masterfully prepared with pride and attention to detail.
Head here for a delicious breakfast – order the platter and feast upon cheese, meats, olives, and vegetables.
This restaurant not only celebrates Turkish heritage, but it is an excellent restaurant for any special occasion.
Address: Queens House, 7-9 Leicester Square, London WC2H 7NA
Sagar Vegan & Vegetarian Restaurant
London is full of incredible vegan and vegetarian food — with brilliant burgers, fantastic pizzas, and incredible ice creams, it's truly a wonderland for veggies.
However, Sagar Vegan & Vegetarian restaurant offers veggies, something a little better than that. This restaurant is an incredible South Indian restaurant that specialises in vegan and vegetarian cuisine.
The chefs at Sagar originate from Udupi, which is a small town in Western Ghats, Karnataka. And we think that their lentil pizzas are absolutely divine.
Sagar is not just a restaurant for vegans and vegetarians. Anyone who appreciates South Indian food will be impressed with the menu, and it might just become your new favourite restaurant.
Address: Queens House, 7-9 Leicester Square, London WC2H 7NA
Misato
Misato is a fantastic Japanese restaurant that has been thriving in London for over twenty-five years. The name of the restaurant means 'home of taste', and Misato offers some of the best Japanese food in all of London.
Misato particularly specialises in katsu curry rice, which has become one of their best-selling dishes.
Address: 11 Wardour St, London W1D 6PG
Dishoom Covent Garden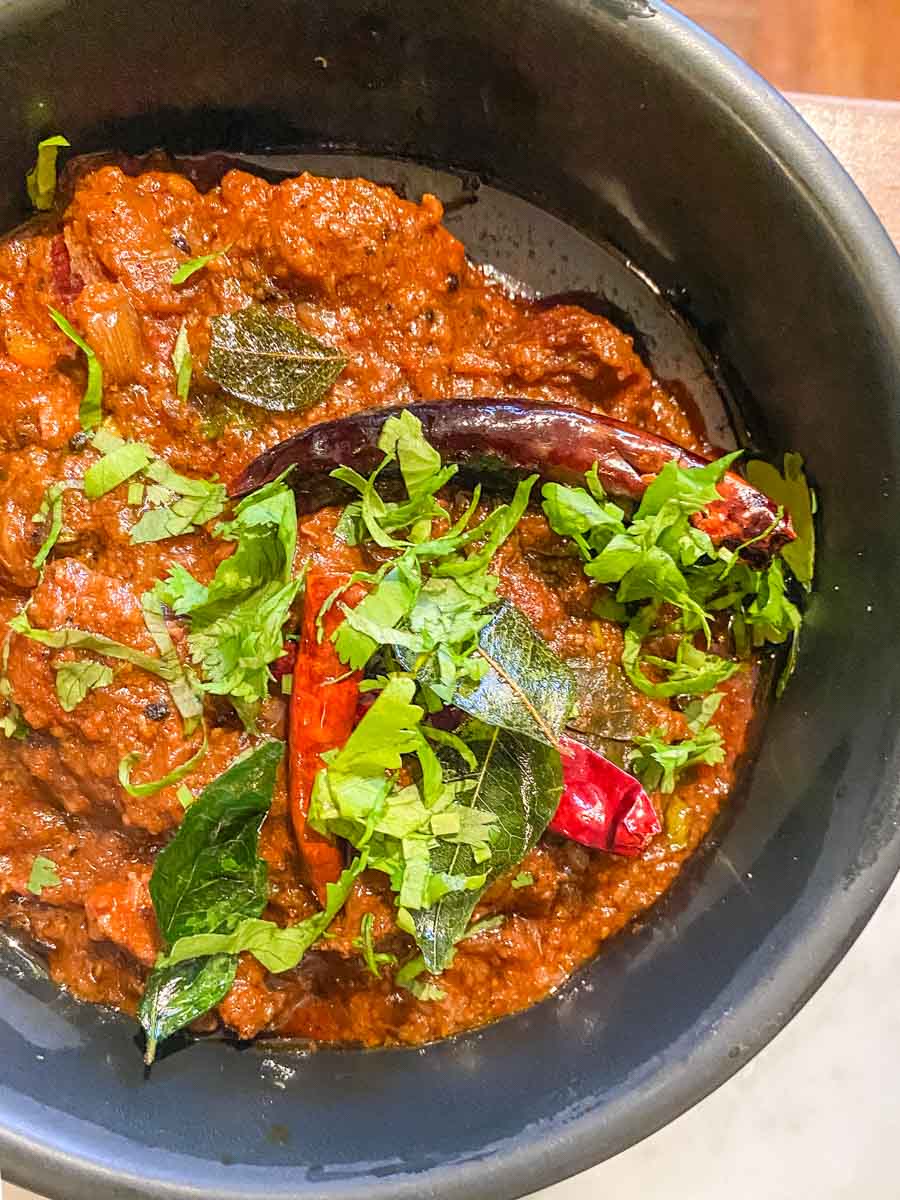 Dishroom is an Indian street-food, Bombay style restaurant, with impeccable interior design.
When you walk into the restaurant, it's like you've stepped into the 1920s – the restaurant itself pays tribute to the fantastic Irani cafés of Bombay, and the design is influenced by India's influence on the film industry.
Whether it's for breakfast, or for lunch, Dishoom Covent Garden offers food that is incredible. Bacon naan rolls, black daal, and even a vegan jack-fruit biryani are just some incredible offers of Dishoom.
Truly, this restaurant is representative of some of London's finest and most vibrant eateries.
Address: 12 Upper St Martin's Ln, London WC2H 9FB
Sartori
Sartori is, without a doubt, one of the best Italian restaurants Leicester Square has to offer. This Italian restaurant was established in 2010 and offers some of the most authentic Southern Italian food in all of London.
In fact, every pizza chef who works at Sartori is from Naples and understands the art of pizza making. The dough is made fresh daily, and the flour is imported from Italy, and aged in the restaurant, before being used.
Of course, the pizza is cooked in a wood fire oven, to create some of the most incredible pizzas outside of Italy. If you appreciate Italian food, then you better book a reservation at Sartori.
Address: 12 Upper St Martin's Ln, London WC2H 9FB
Other Places To Eat In Leicester Square
Seven Dials Food Market
Okay, so technically Seven Dials Food Market isn't in Leicester Square – but it's one of the best foodie hubs within walking distance and well worth the journey.
Seven Dials is a street food spot with an abundance of vendors, though our top picks include: Yaay Yaay's Bangkok-inspired rice dishes, the guava-glazed wings from El Pollote, and Club Mexicana's fiery tacos.
Berwick St Soho Market
Looking for places to eat near Leicester Square?
Tucked away in Soho (again, not on Leicester Square but we're sure you'll forgive us), Berwick Street Market is one of our favourites in the capital. And aside from jewellery and bric-a-brac, there's plenty of high-quality food stalls.
Which stalls are best? Head to Savage Salad, Freebird Burritos, and Afghan Delights and you won't be disappointed.
Best Restaurants in Leicester Square: Practical Tips and Map
Our number one tip is to avoid eating directly on Leicester Square – there are so many dud restaurants in the area, but the very best ones are tucked away down the side streets in Soho.
Explore More Leicester Square Guides