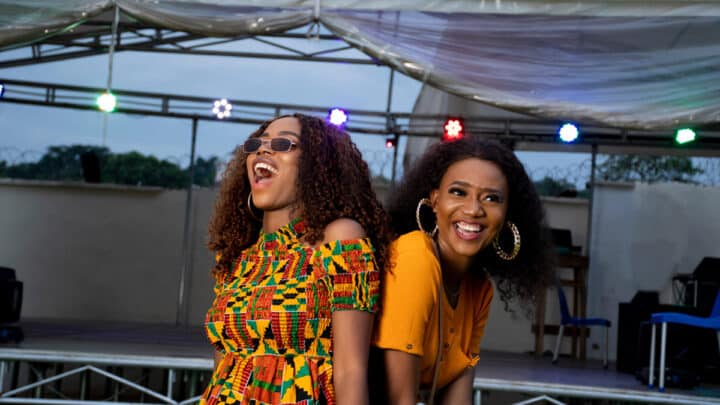 A free festival of black British culture is coming to London. Here's what you need to know
London's getting a new festival. Black on the Square will celebrate the city's black culture, gathering people from the African and Caribbean communities at Trafalgar Square to showcase some of what they do best.
The festival has been organized by the Mayor of London himself, and he's promised that after this, it will become a permanent fixture in the London Calendar. Black on the Square will happen on the 2nd of September 2023. Here's what you can expect:
What Will Be Going Down?
You can expect a lot of fun. There's going to be live music in many genres. Not all of the lineup have been announced yet but it's confirmed that jazz, rap and soul will play a large part in the festivities.
Of the performers that have been announced for the main stage, ENNY has been confirmed, as has BXKS. There's also word of some special guests making surprise performances. They'll all be supported by DJ sets from Touching Bass and Queer Bruk and a freestyle rap session with The Spit Game UK.
We've also been promised 'stalls galore' with heaps of black-owned businesses represented. Craft items, gifts, art and of course plenty of food will be on sale at these. The stalls will be joined by art exhibitions that examine the black experience of Britain through a display of photography.
The works are by London-born photographer Jennie Baptiste whose career has spanned from Europe to America and whose work you may have seen at such grand London institutions as the National Portrait Gallery and the V&A.
She's taken some very cool pictures over the years, including for brands like Nike and Sony, and of legends of black culture like Jay Z, Biggie, Nas and Estelle.
Possibly coolest of all though, is that if you think you've got something that the folks running Black in the Square could do to improve the festival, you can leave them a comment here and they'll take it on board for the next time round.
Black on the Square: Practical Information
When: Saturday 2nd September, 12pm – 6pm
Where: Trafalgar Square
Tickets: Free to enter