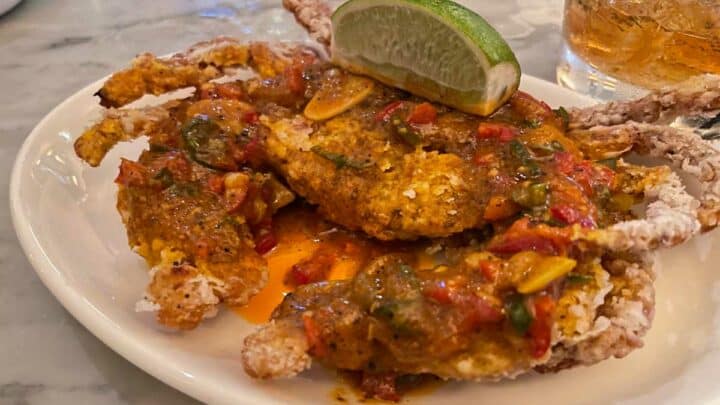 London has enough Indian restaurants to make New Delhi jealous, but none are as raved about as Gunpowder.
Gunpowder opened its doors in Spitalfields in 2015 and didn't stop there. On the back of a serious cult following for excellent elevated Indian food, they opened another restaurant near Tower Bridge, and following that, another last year in Soho.
They're still packing out restaurants seven years later, but London diners can be fickle and they're more than spoilt for choice when it comes to Indians. We went down to check out whether Gunpowder is a place that should still be on their radars.
The verdict? Read on to find out.
Gunpowder – The Full Review
The Food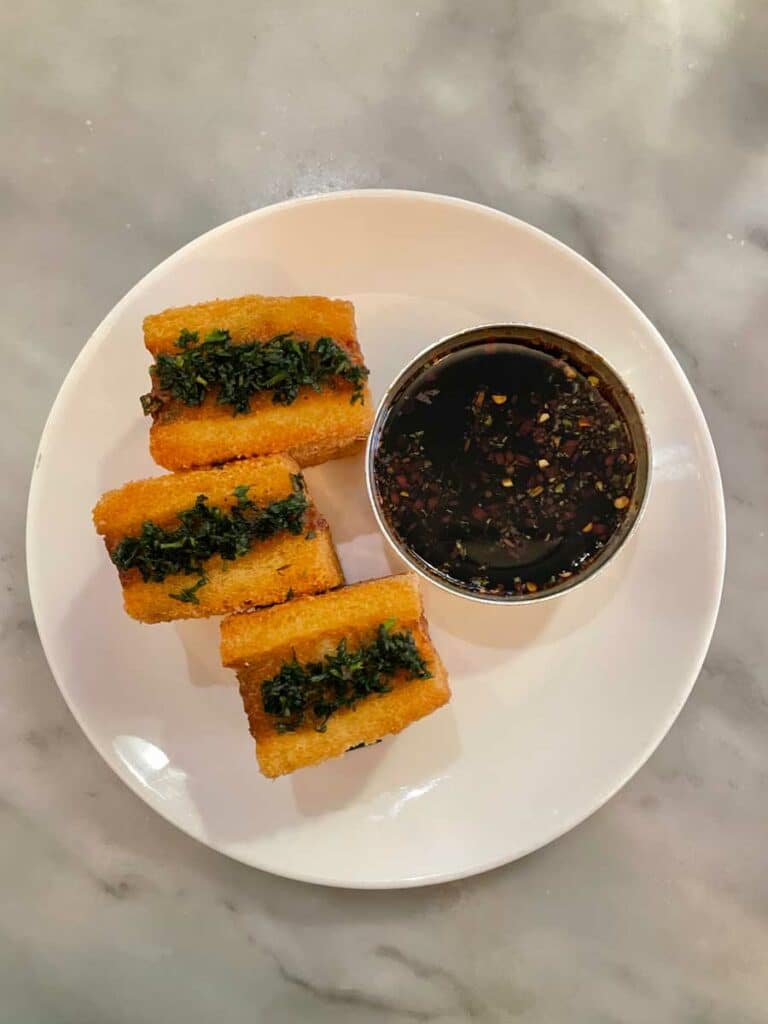 Let's get housekeeping out of the way: You're best off going with a few small dishes (about four between two) and a couple of sharing plates with a side on top.
First came a plate of Gunpowder Chaat, Norfolk potatoes and chickpeas with a beautiful mint-yoghurt and an identifiable brown sauce that brought the whole dish together and let it set the tone for the rest of the food to come: excellent.
The Sesame Prawn Toast that came next was good enough that you should drag the chef from your local Chinese down here by the scruff of his whites to taste.
If someone asked you to picture a vermicelli doughnut what would you imagine? We were just getting into the nitty gritty of it when out came the Spicy Vermicelli and Venison Doughnut.
Basically a large dumpling, it looked sort of like one of those images of molecular life under the microscope, but was actually about the size of a cricket ball, with ground and spiced venison meat that tumbles out of the middle when you cut it.
If you're the sort of person who likes to meticulously research your dishes before going to a restaurant, the Karwari Soft Shell Crab is one you'll see splashed all over the internet. It's a whole crab, claws, legs, and all, expertly battered and topped with zingy fresh spice.
Following the lead of the dishes that had come before it, the crab managed to find a subtle balance between letting the natural flavours of the ingredients come through, and bombarding them with pungent indian flavours.
Dishes from the Sharing Plates section didn't break that rule. The Saag Paneer was as rich and with more depth than you'd think possible to get out of spinach leaves. It was upstaged, though, by the star of the whole show: A Barnsley lamb chop in a Kashmiri Ghee Roast.
One of those dishes that makes the table go quiet as you eat, the meat is charred on the outside but so beautifully tender and pink in the middle as to almost melt like ghee in your mouth.
The Drinks
You'll find a wine list and waiting staff that are knowledgeable enough to recommend glasses to compliment your food.
From the cocktail list we went straight for the Spiced Old Fashioned, a twist on the classic cocktail garnished with dehydrated orange and a toasted star anise – good enough to make Don Draper question his relationship with the drink.
The Look
The look of the place has something in common with a European cafe, the word colonial comes to mind but doesn't feel quite right. There's nothing over the top or grand about the decor at Gunpowder, just simple dark woods and marble table tops.
Tables are packed into the long, thin restaurant in a way that would have you almost, but not quite next to the person on the table next to you – but hey, isn't Indian food about sharing?
Final Thoughts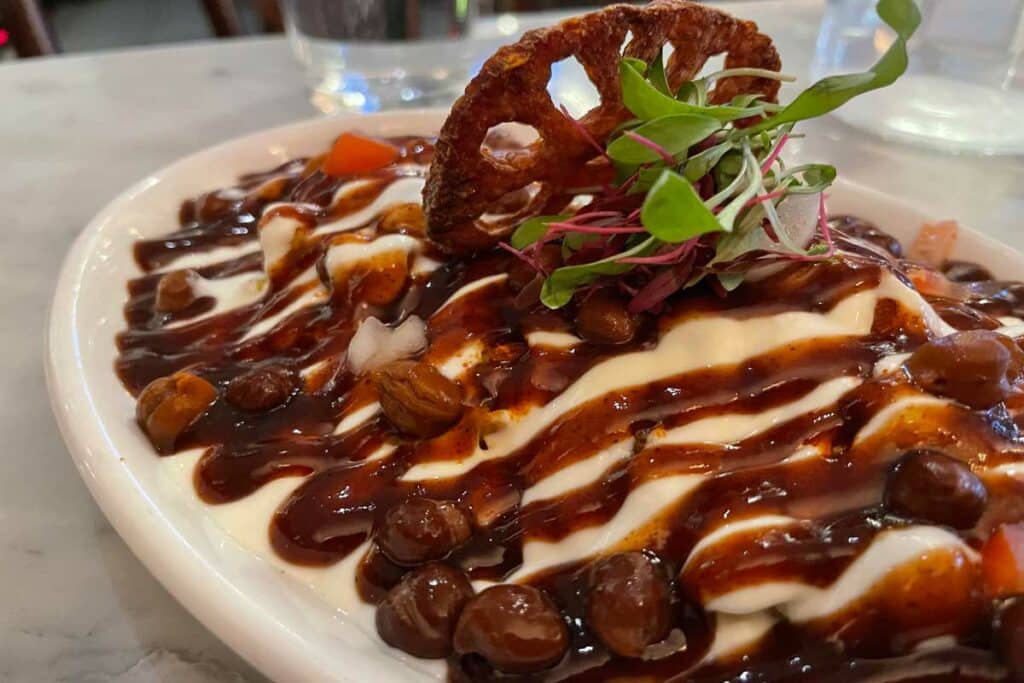 Gunpowder is a delight. London is awash with Indian food but it's not common for it to be as across-the-board good as it gets at Gunpowder, and they somehow manage to pull that off without the slightest degree of pretension.
They have the confidence to be both classy enough to impress a date, and down to earth enough to take your friends for curry night. Our intuition tells us that's because they know how good the food is.
Gunpowder – Practical Information
Price: £££
Address 20 Greek St, London W1D 4DU
Review 5/5
Gunpowder – Map
Gunpowder
Summary
Gunpowder is a punchy Indian restaurant in Soho that delivers. We're huge fans and we think you will be too.