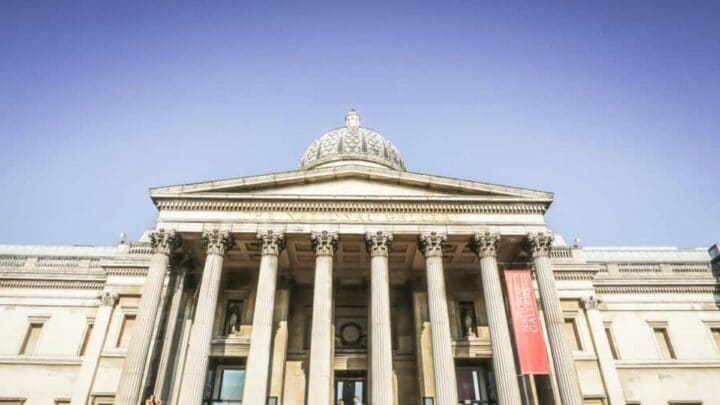 Looking for the best things to do in Central London? Don't miss this insider's guide to the best things to see and do, as well as the top restaurants and hotels in this area of the capital.
Ask any Londoner and they'll tell you that they have a love-hate relationship with Central London – more often than not grumbling that it's too busy and they'll never return.
Yet, it's also where a lot of the fun happens in the capital. So we grin and bear it.
It's bursting with history. In fact, Central London as we know it today dates all the way back to 43 A.D., when the Roman army settled on the banks of the Thames during their occupation of Britain – at this point it was called Londinium (though, Londinium-ers just doesn't have the same ring).
Since then, London has transformed into one of the busiest cities in the world and one of the major hubs of Europe. And Central London is at the heart of that.
Touring a big city can be intimidating and overwhelming without the help of a guide – but here are our favourite things to do in Central London.
What Are the Central London Areas?
While there are no official guidelines, the sub-region of Central London consists of the areas of Soho, Mayfair, Marylebone, Fitzrovia, Knightsbridge, The City of London, London Bridge, Paddington, amongst plenty others.
Still confused? If in doubt, the boroughs of Westminster and City of London, as well as the northern parts of Lambeth and Southwark are your best bet.
But how is this decided? Well, for that, you'll need to head to Westminster – it holds the official centre of London, marked by a plaque in Charing Cross.
All road signs throughout Britain that indicate the distance to London start from this plaque that sits behind a statue of King Charles I.
Things to do in Central London
Spot The Queenie at Buckingham Palace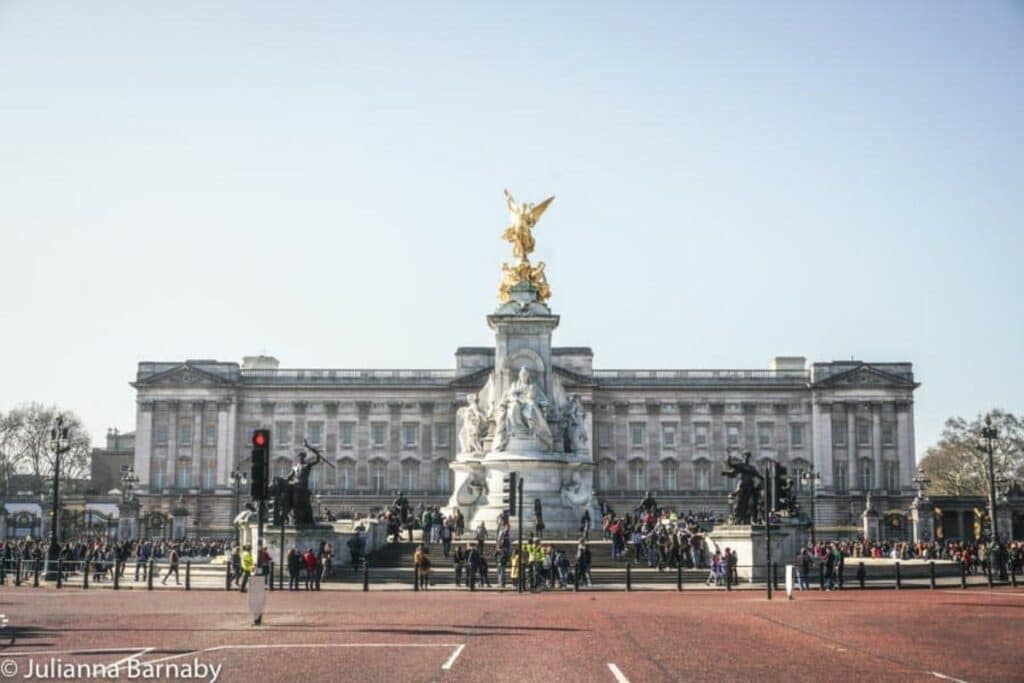 Open to the public every summer, the Queen's London residence, Buckingham Palace, is a highlight for tourists visiting the city.
From July to October, you can wander through the palace halls, visit the State Rooms and Throne Room, and see the carriages and vehicles used by Britain's royal family.
Tickets range from about £30 to £55 for adults, and some even include a visit to the Royal Mews. If you're lucky enough to be there at the right time, you might catch the Changing of the Guard ceremony.
Soak Up the View from The London Eye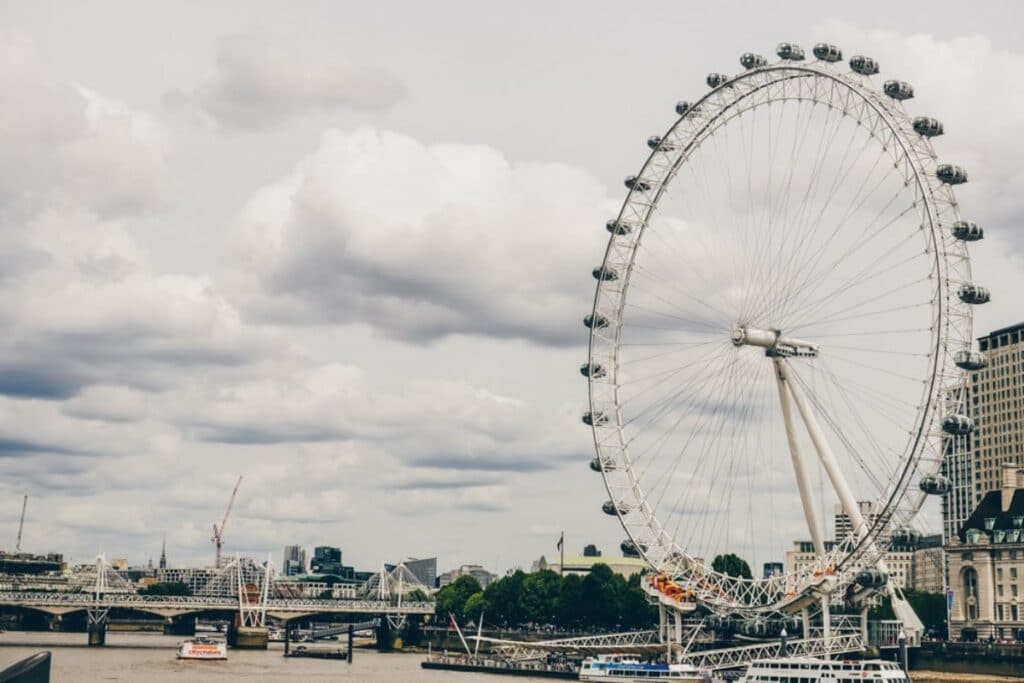 For unforgettable views of London from the sky, hop aboard one of the London Eye's 32 glass pods. The London Eye, situated on the bank of the Thames river, slowly rotates so you can take in the stunning 360-degree view of the city below.
The 22-year-old structure stands 135m above the city. It has won over 80 international tourism, architecture, and engineering awards.
The London Eye offers special experience packages like private pods for groups and cupid's pods for couples. A standard ticket will cost you £30 for 30 minutes of spectacular views.
Wax Lyrical at Madame Tussauds
For more than 250 years, Madame Tussauds wax museum has attracted millions of visitors from around the world.
Personally, we think it's a little bit creepy – but it's a tourist attraction that many people enjoy.
Founded in 1802 by Madame Tussaud herself, the franchise has spread its waxy reach to over 20 locations across the globe. Madame Tussauds stands as a tribute to her legacy and a celebration of the intricate artform of wax modelling.
You'll find famous movie, music, and sports celebrities, as well as the royal family here, all paid homage in wax.
Admire Artwork at The National Gallery
If you're looking for free things to do in Central London, paying a visit to The National Gallery should be at the top of your list.
The National Gallery, founded in 1824, now holds an impressive collection of more than 2,300 pieces, some dating all the way back to the mid-13th century.
The gallery is home to a wide selection of works by notable artists like Monet, Van Gogh, Michelangelo, Raphael, Botticelli, and da Vinci, to name just a few.
Entrance to the main gallery is free. However, you'll have to purchase a ticket for specific exhibitions and events.
Embark on a Harry Potter Walking Tour
Potterheads assemble – get ready to discover the magic hidden in the streets of Central London. The Harry Potter walking tour of Central London covers 18 famous spots that inspired the creation of J.K Rowling's fantasy world of wizardry.
London's intricate architecture and history stand out on this tour, which stops at Shakespeare's Globe, Trafalgar Square, Borough Market and many other iconic sites. This tour is a fantastic way to experience the capital's top sights, even if you aren't a fan of the famous franchise.
Explore The Natural History Museum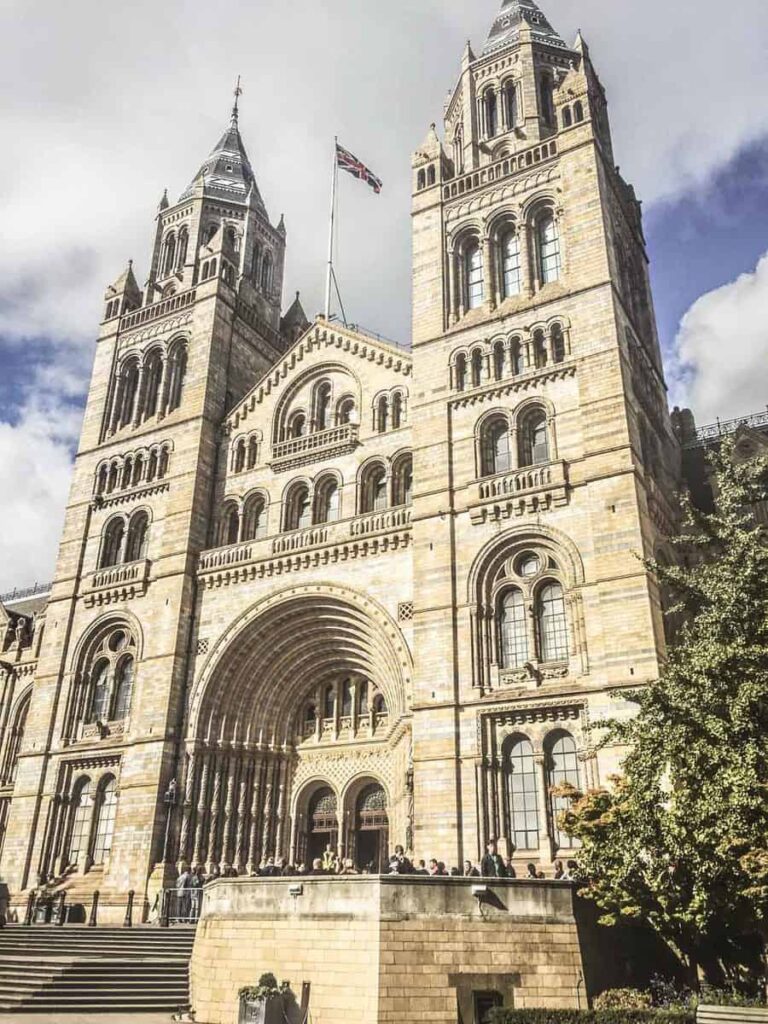 London's National History Museum contains thousands of historical, biological, and cultural artefacts from around the world, boasting a wide selection of exhibits for the whole family to enjoy.
Some of our favourite museum rooms include the dinosaurs gallery, mammals gallery, Earth's treasury, and the zoology spirit building. The National History Museum also has a fabulous gift shop to pick up some memorabilia (yes, the dinosaur plush is an essential).
Marvel at St Paul's Cathedral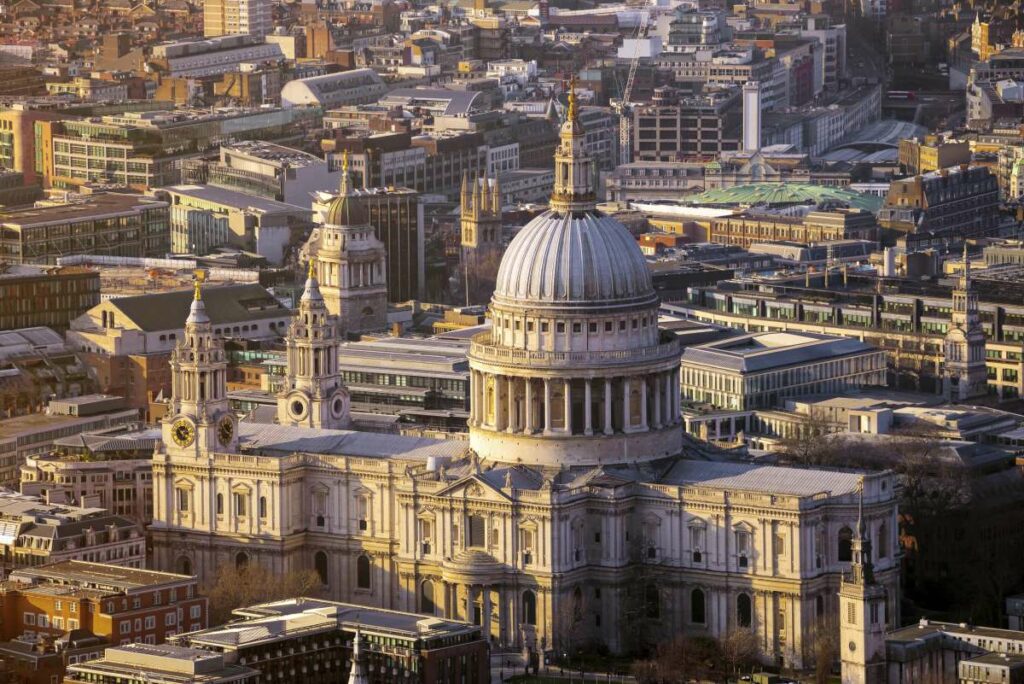 If you appreciate art and history, you can't miss visiting Sir Christopher Wren's St Paul's Cathedral. The 347-year-old church stands on the highest point in the City of London – and it was even the tallest building in London until the 1960s.
As it's still a functioning Anglican church, you might be lucky to hear hymns resonating around the cathedral while you admire the intricate design and art within its walls.
St Paul's Cathedral hosts special mass celebrations on Christian holidays like Easter and Christmas – unmissable if you love hauntingly beautiful choral sounds.
Picnic in Hyde Park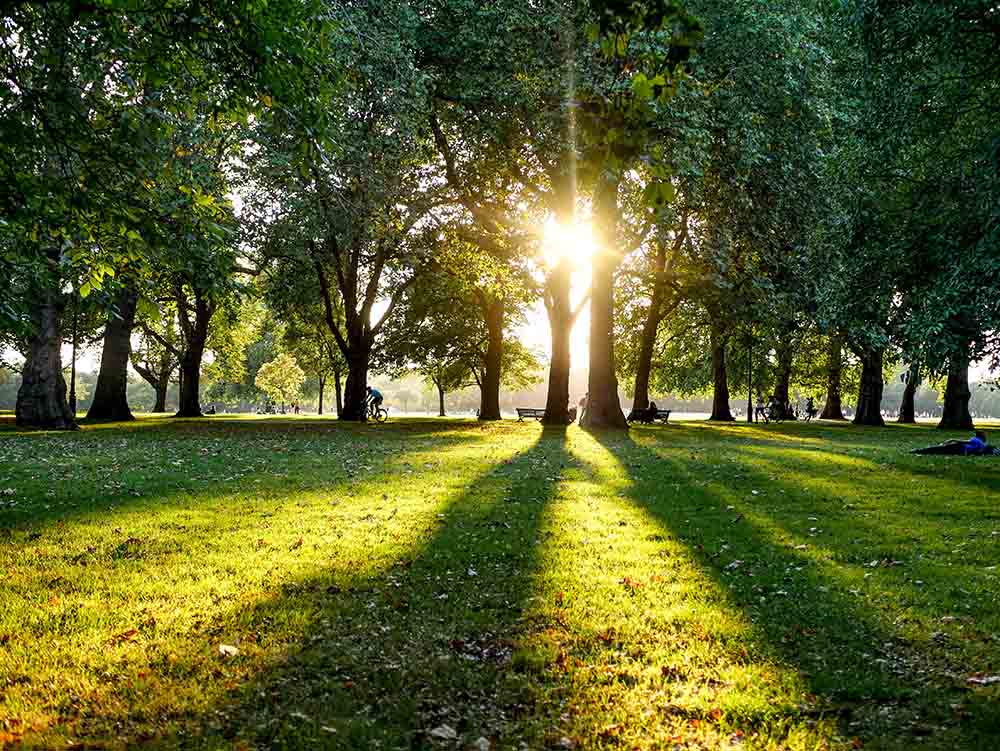 Hyde Park is the largest of the four royal parks in London. Established as a hunting ground by Henry VIII in 1536, it was eventually opened to the public more than 100 years later. And since then, Hyde Park has played a vital role in hosting many public demonstrations and celebrations.
The park has hosted large concerts for internationally recognised bands like Queen, The Rolling Stones, and Pink Floyd. But we love that Hyde Park is a fantastic spot for a walk or picnic during the summer.
Enjoy a View from The Shard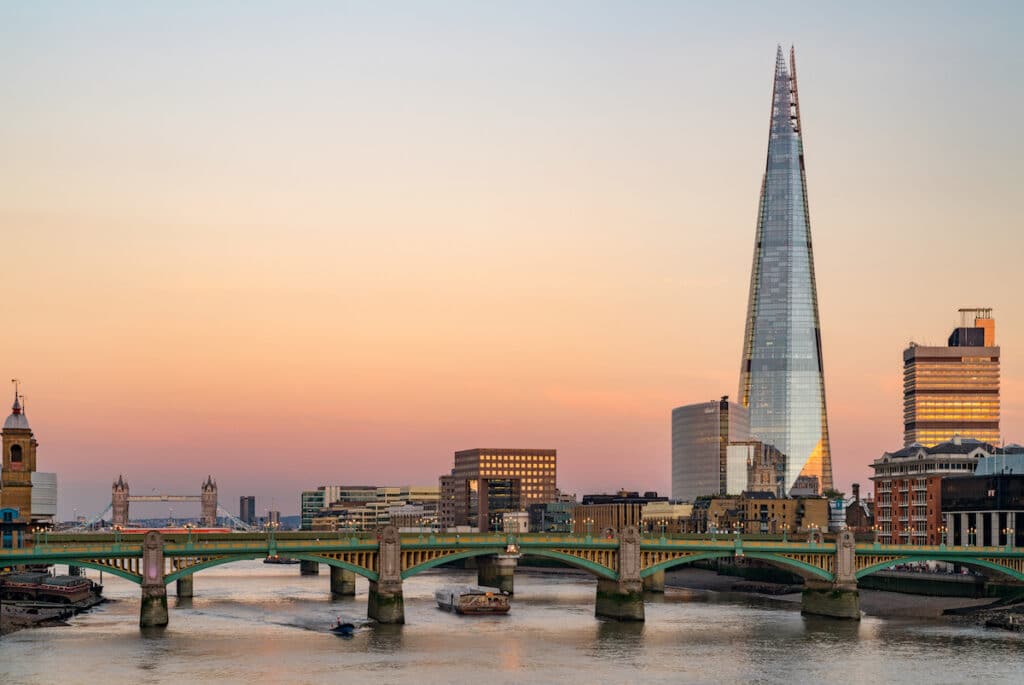 The Shard stands as a symbol of London's diverse economy and community – and, at almost 310 metres tall, it's the tallest building in Western Europe.
Inside the impressive structure are offices, hotels, restaurants and exclusive residences.
Offering 360-degree views of London, you can see up to 64 kilometres on a clear day from the top of The Shard. Day visitors to the Shard should book an appointment at Shangri-La's award-winning spa. The Shangri-La sits on the 34th level and occupies 18 floors of the Shard.
Or, you can buy a ticket here to get direct entry into The Shard.
Wander the Streets of Soho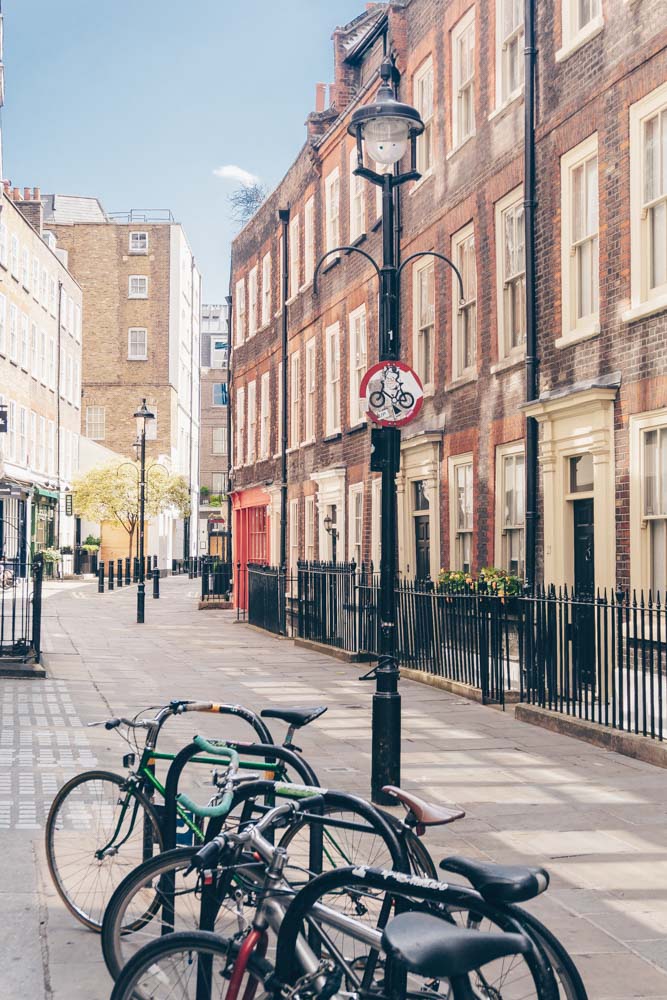 One of the standout things to do in the city centre of London is to take a walk through the vibrant streets of Soho.
This area has a broad selection of things to do in Central London during both the day and night. Soho is most famously known for its unbeatable nightlife – bars, restaurants, and cafes it has in abundance.
Other cool things to do in Soho include checking out Minalima (a shop and gallery run by the illustrators for the Harry Potter films) and spotting the noses dotted around. Yes, you read that right.
Some of the best things to do in Soho are free. Quirky art and street performers line its streets.
Explore the Foodie Delights in Chinatown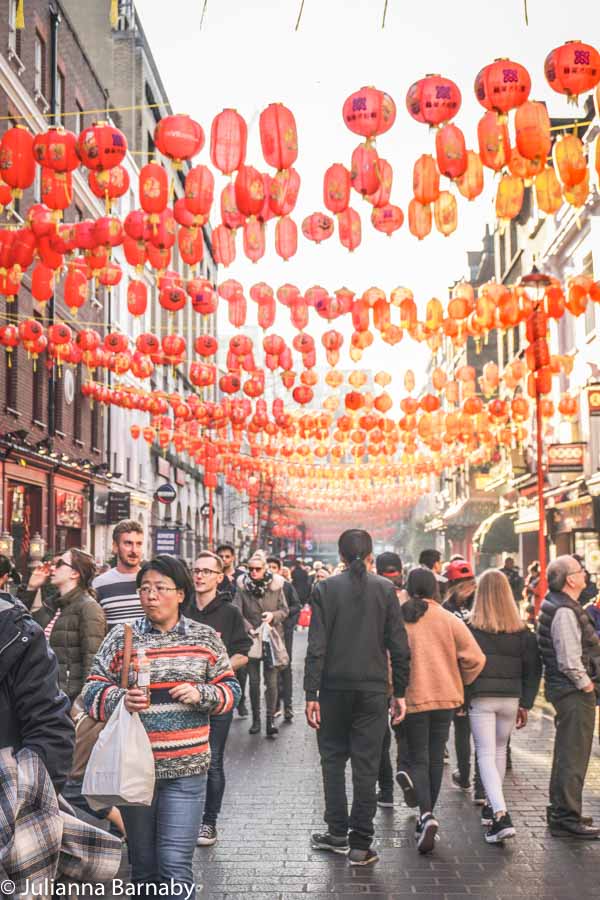 On your travels through Central London, you can't miss the monumental gates of Chinatown. Wardour Street holds the most ornate gate, inspired by China's Qing dynasty. Forming part of London's West End, Chinatown is always full of life, no matter the time of day.
This cultural core is the best place to find great food and get to know the Chinese culture within London. The streets of Chinatown come alive at night as the lanterns illuminate the activities below.
Food-wise, top spots include the Four Seasons for their ultra-crispy Peking duck and hot pot at Baozi Inn. Cocktails at Experimental Cocktail Club are always a huge hit, too.
There are always things to do in Chinatown, but the best time to visit is during the Chinese new year.
Catch a West End Show
Watching a theatre production on the West End should be right at the very top of your list of things to do in Central London. From long-running favourites like Les Mis to newbies such as &Juliet or Six, theatreland is always abuzz with wonderful productions.
Can't decide what to watch? No need to be dramatic – check out our London theatre guide to the top shows in 2022.
Wander Along Carnaby Street
Tucked behind the craziness of Oxford Street (if you're desperate to check it out, take a brief walk along the famous road and then dip), Carnaby Street is one of the coolest areas in Central London.
Filled with quirky pop-ups, major chain stores, and cool restaurants, this is one of the best places to shop in the capital.
Stop by Kingsly Court nearby – one of our favourite food halls in London – for a bite to eat. Pizza Pilgrims and Korean Dinner Party are big hits.
Check Out the Plinths on Trafalgar Square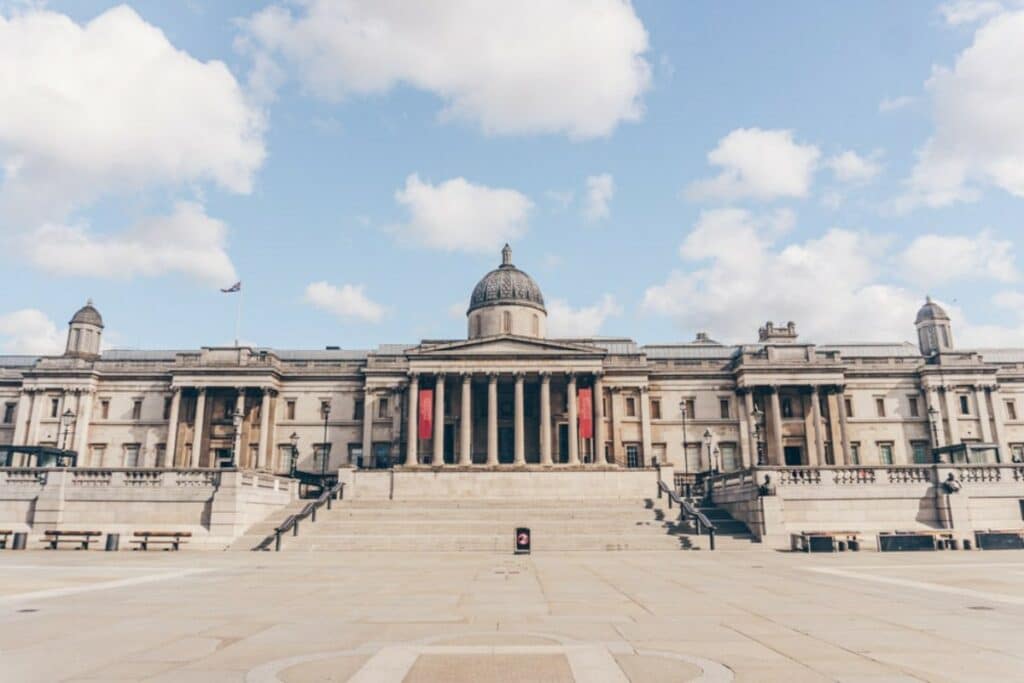 Whether you're a tourist or a local, Trafalgar Square is a much-loved spot.
You've got the iconic lions and the statue of Lord Nelson, but we absolutely adore the ever-changing fourth plinth, which, right now, is an ice cream with a fly and a drone balanced atop of it – courtesy of artist Heather Phillipson. Random, we love it.
Things to Do in Central London: Eating & Drinking
Brasserie Zédel
Soho
Brasserie Zédel delivers outstanding traditional French cuisine and an authentic dining experience. This Parisienne style brasserie is known for its food and atmosphere. Here, in the heart of Soho, you can also enjoy live music, cabaret, cocktails, and patisserie.
Read More: London Restaurant Guide 2022
Ikoyi
Westminster
Ikoyi offers diners a taste of sub-Saharan West Africa using local and sustainable ingredients. The restaurant displays its flavours in its lunch, dinner, and tasting menus set per day.
This restaurant gets very busy, so they recommend that you make a reservation ahead of time. Focusing on fresh fish and shellfish with a selection of meat dishes, this restaurant isn't suitable for vegetarians or vegans.
Rules
Covent Garden
Rules, London's oldest restaurant, is the best place for elegant dining and a subdued atmosphere. Rules has served traditional English cuisine for over 200 years, focusing on the classic preparation of game, oysters, puddings, and pies.
Rules earned its prestige through its remarkable service. Many influential people have frequented this restaurant, including Charles Dickens and other literary talents.
Hawksmoor Seven Dials
Hawksmoor has a couple of restaurants across the capital, though their Seven Dials location is perfectly located for a post-shopping energy boost. This restaurant serves heavy steak dishes cooked to perfection – and the portions are rather generous.
Borough Market
Head to Borough Market for an exciting shopping experience with a variety of foods from all over the world. Borough Market is a foodie heaven – we recommend allotting plenty of time to explore the market. Spend an hour marvelling at the food options and then reroute to your fave spots.
Padella
We love talking about Padella at pretty much any given opportunity – it's just that good. Reasonably priced pasta dishes crafted by hand? It was always going to be a winner. Add to that an extensive wine menu and there's no reason to dine anywhere else than in this Borough Market beauty.
Top Shopping Spots in Central London
Oxford Street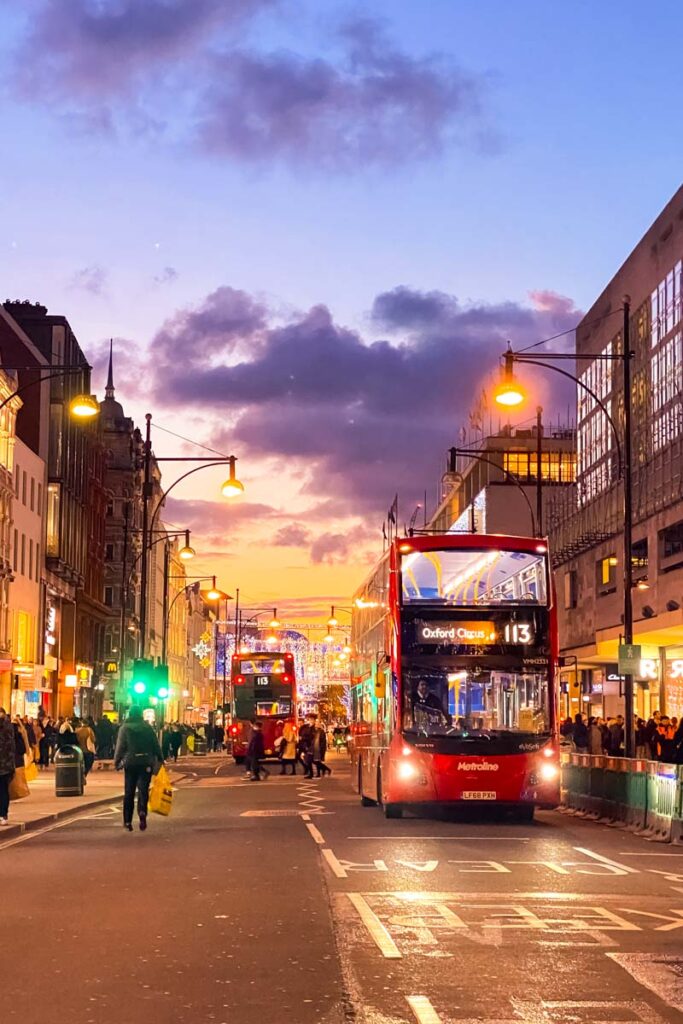 Oxford Street is London's centre of shopping and forms part of the largest shopping district in the UK. Oxford Street is where you'll find many large flagship stores. It's made up of a collection of over 300 stores and has four underground stations along the route.
This district in the heart of London's West End is excellent throughout the year. Visiting Oxford Street at Christmas time is one of the best things to do in Central London if you can handle the crowds.
As we've already mentioned, skip it unless you're really excited to see Oxford Street. Head to nearby Bond Street and Carnaby instead.
Bond Street
Bond Street is home to high-end brands and is the best spot for prestigious shopping. Bond Street joins Piccadilly with Oxford Street to form the UK's largest shopping district.
It became a popular area for retail during the 18th-century when the bourgeoisie from Mayfair would frequent its stores for high-end items. Now it's home to a variety of international brand names like Balenciaga, Cartier, Hermès, and more.
Covent Garden
Covent Garden is Central London's eating, shopping, and entertainment hub. With over 200 brands to choose from, it spans across nine streets and is a favourite for locals and tourists. You'll find everything from large chains to indie beauty and homeware stores here.
This spot is always buzzing with pop-ups and street performers, so it's one of our favourite places in the capital.
Seven Dials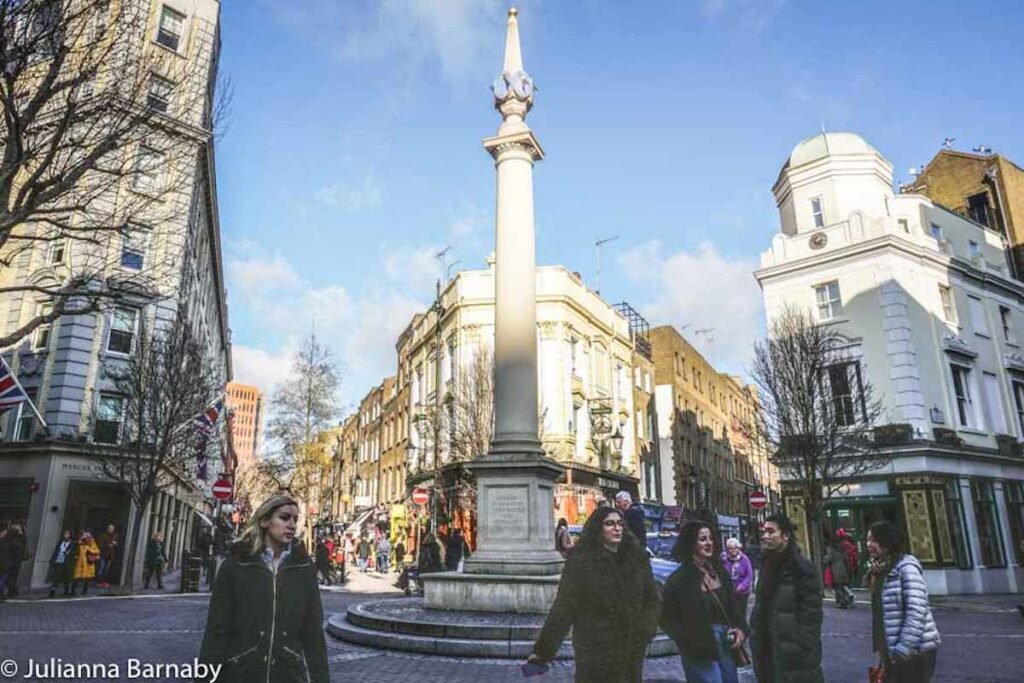 Seven Dials is a junction in Camden where seven roads meet. It now holds over 90 boutique and international brand stores hidden in the heart of London.
Seven Dials is also a fantastic place to have a meal or cocktails – we say head to the street food market and grab a curry from Curry on Naanstop.
Tip: Seven Dials is a lot quieter than neighbouring Covent Garden. You might enjoy a unique shopping experience at the boutiques here.
Where to Stay in Central London
St James Court – Taj Hotel
The Taj Hotel in St James Court is a walking distance away from highlights and activities in Central London like Buckingham Palace and Hyde Park. This deluxe 4-star hotel features a spa and two in-house restaurants.
St James Court's Taj Hotel offers guests a unique combination of historic elegance and modern amenities. This hotel is perfect for couples and families visiting London.
Check Rates and Availability at St James Court Taj Hotel
Montcalm Royal London House
This hotel in the heart of London boasts a rooftop bar with spectacular views of the city. The hotel's modern interiors are well furnished and fitted with top amenities.
The Montcalm Royal London House has two restaurants and two bars. It's located approximately 10 minutes away from most activities in Central London.
Check Rates and Availability at Montcalm Royal London House.
Caring Hotel
Looking for somewhere simple to bed down? The Caring Hotel is a comfortable and charming place to stay in Central London, and it's just a short walk from Hyde Park and Kensington Gardens.
Its well-furnished rooms are especially great for families spending time in the city. The hotel has a 24-hour reception, daily housekeeping, free wifi and continental breakfast available to guests.
Check Rates and Availability at the Caring Hotel
Practical Tips for Exploring Central London
If you're a tourist, make sure to purchase an Oyster card to move around the city efficiently. Or, tap and go using your mobile phone.
Looking to save some cash? There are so many free things to do in London – plenty of which are in Central London
Discover More Central London Area Guides