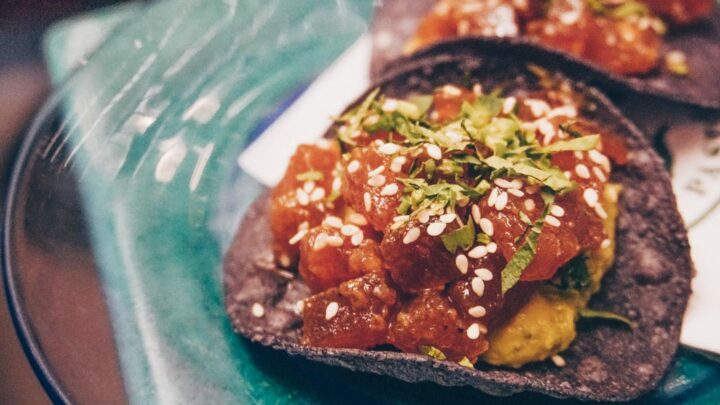 Looking for the best restaurants in Borough Market? You're in luck – this foodie hub is filled with brilliant places to dine.
London is a haven for foodies, from street food vendors to classically-styled restaurants, there's never a lack of things to indulge in.
But, it has to be said that Borough Market is one of the best places to find some delicious restaurants. Though the market is known for its market stalls selling tasty snacks, the area's restaurants deserve a whole lotta love too.
Ready to explore where to eat near Borough Market?
The Best Restaurants in Borough Market
El Pastor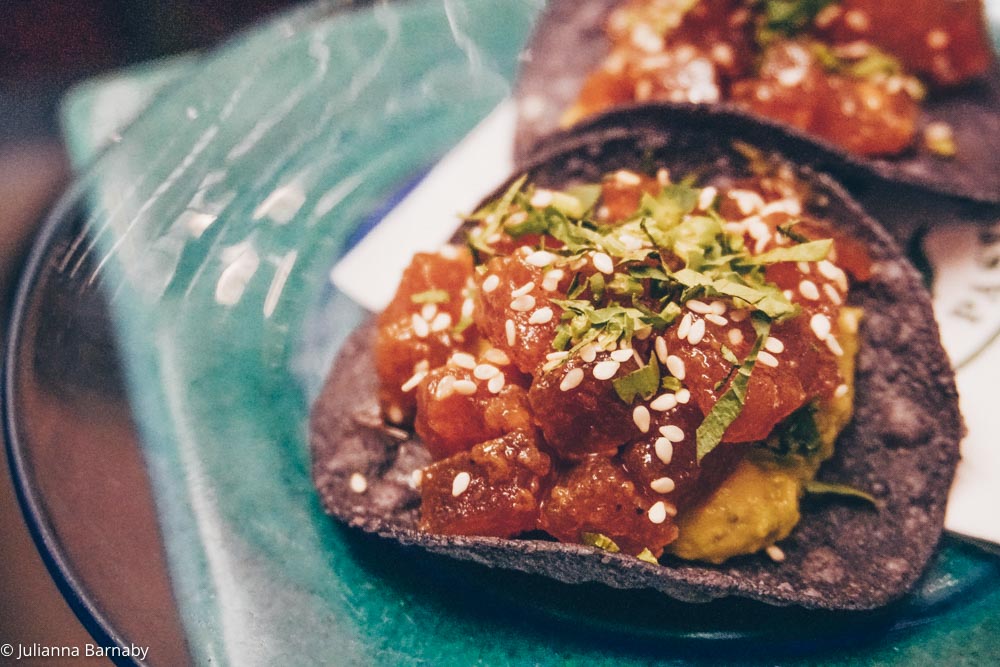 Just under the London Bridge railway arches is the truly incredible restaurant El Pastor. This lively Mexican joint is full of fresh and vibrant flavours that will light your mouth up and delight your taste buds.
The menu is full of traditional dishes inspired by the many taquerias of Mexico. If you visit, you simply must try out the signature tacos which always turn out to be the highlight of every visit.
Also, make sure to try out the fish tacos for a very different flavour that is just as satisfying.
Address: 7A Stoney Street, London, SE1 9AA.
Padella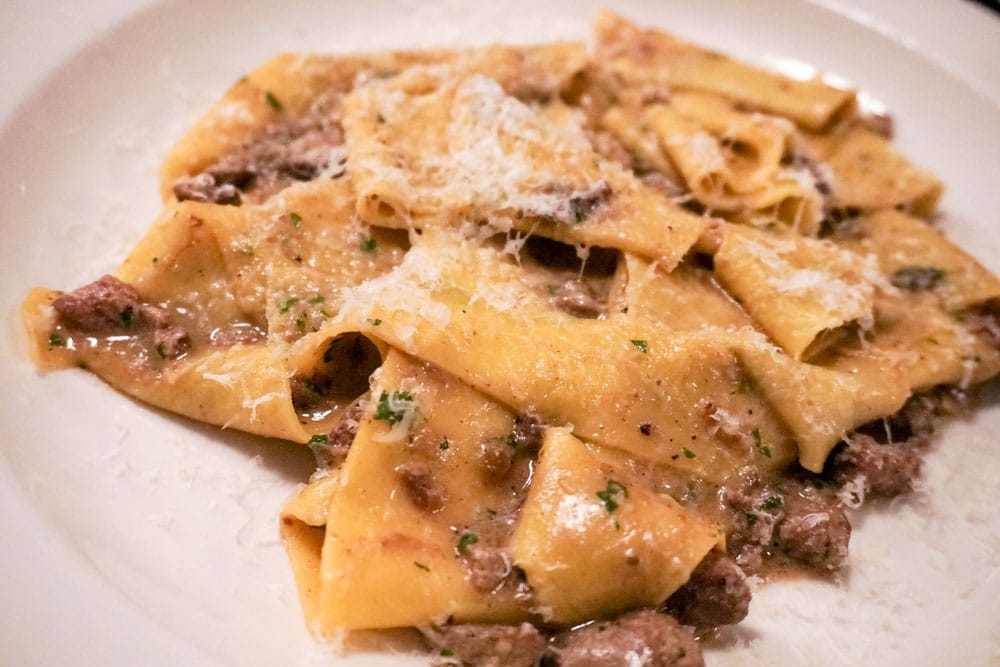 Want some of the best pasta that all of London has to offer? Then you simply cannot do better than Padella – we're huge fans.
If you can, try to sit at one of the kitchen counter seats, which will allow you to watch the expert chefs at work, so you can see your food prepared right in front of you. This makes every bite all the more delicious, knowing the love and artistry that went into it all.
We recommend the ravioli with ricotta and sage butter, though anything from the menu promises great value.
Address: 6 Southwark Street, London, SE1 1TQ.
Flat Iron
If you want to eat food in a truly vibrant and immense location, then you simply can do no better than Flat Iron Square in Borough Market.
This incredible eatery is located directly under the railway in an interesting curved building that gives the whole restaurant a vast sense of space.
The menu is centered around their steak – and for good reason. It's perfectly juicy, and the sides (get the beef dripping chips) are divine.
Address: 45 Southwark Street, London, SE1 9HP.
Lobos Meat & Tapas
There's nothing better than some great tapas. A medley of small dishes to snack on and fill your mouth with thousands of interesting and mind-blowing flavour combinations. If you're looking for some of the best tapas in Borough Market, then Lobos Meat & Tapas is the place for you.
Though the restaurant itself may seem quite small, the menu makes up for it. Remember to order the padron peppers and the patatas bravas, and you won't go too far wrong.
Address: 14 Borough High Street, London, SE1 9QG.
BAO Borough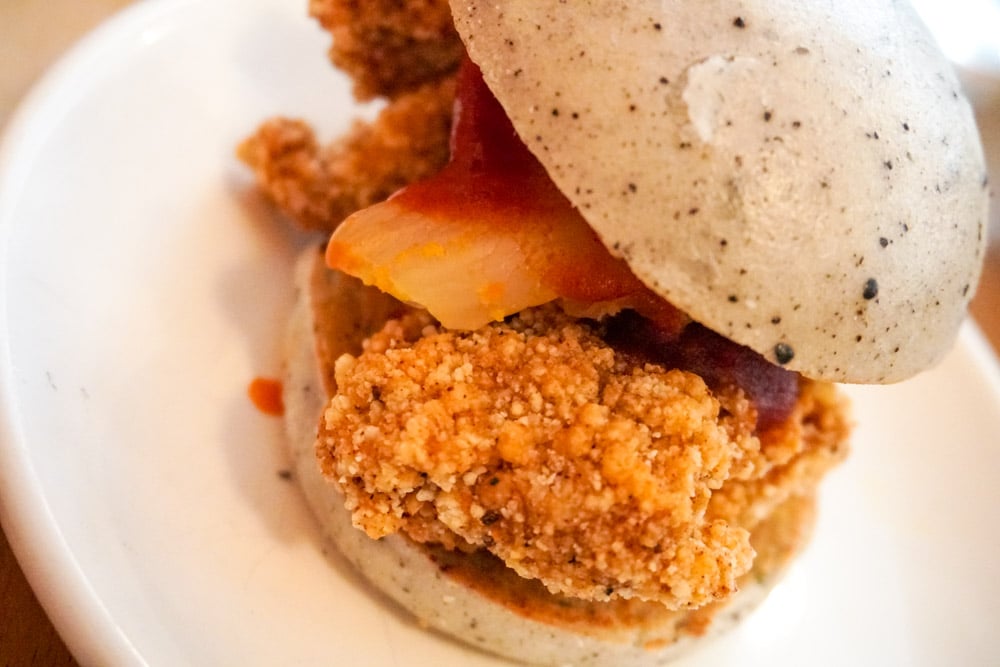 Looking for some of the best Japanese food in London served in an interesting way and in an incredible restaurant? Head on over to BAO Borough.
This excellent Asian-fusion restaurant has some really creative dishes on their menu that are sure to get you excited – fluffy buns with an array of deliciously meaty (and a few veggie) fillings.
And if you want a truly fun Japanese experience, you can even rent out the private Karaoke room to chow down on delicious food and drinks while enjoying some hilarious karaoke with friends.
This is one of the best Japanese restaurants we've visited in London, so make sure to check it out.
Address: 13 Stoney Street, London, SE1 9AD.
Elliot's
When visiting London, many people choose to dine on food from all across the world, and while that is definitely a great idea, we also feel that there are many British-themed restaurants out there that don't get nearly as much attention as they truly deserve.
Elliot's is definitely one of them. This incredible eatery takes some staple British dishes and maximises their potential to the absolute limit – the Middlewhite pork chop, sage, lemon & brown butter being a case in point.
If you want classic British food like you've never tasted before, then you definitely should give it a try.
Address: 12 Stoney Street, London SE1 9AD.
Wright Brothers Oyster & Porter House
This excellent restaurant is perfect if you want to experience high-quality seafood that you simply cannot get anywhere else – it's, without a doubt, the best seafood restaurant Borough Market has to offer.
Easily some of the highlight dishes are the dressed crab, which has a delightful blend of taste and texture that is totally unrivalled by other similar restaurants, as well as the beef and oyster pie which creates an interesting twist on the classic British pie.
In fact, oysters are the top things on the menu here, and the chefs certainly know how to bring out the best in what can often be a tricky ingredient.
Address: Borough Market, Stoney Street, London SE1 9AD.
Tapas Brindisa London Bridge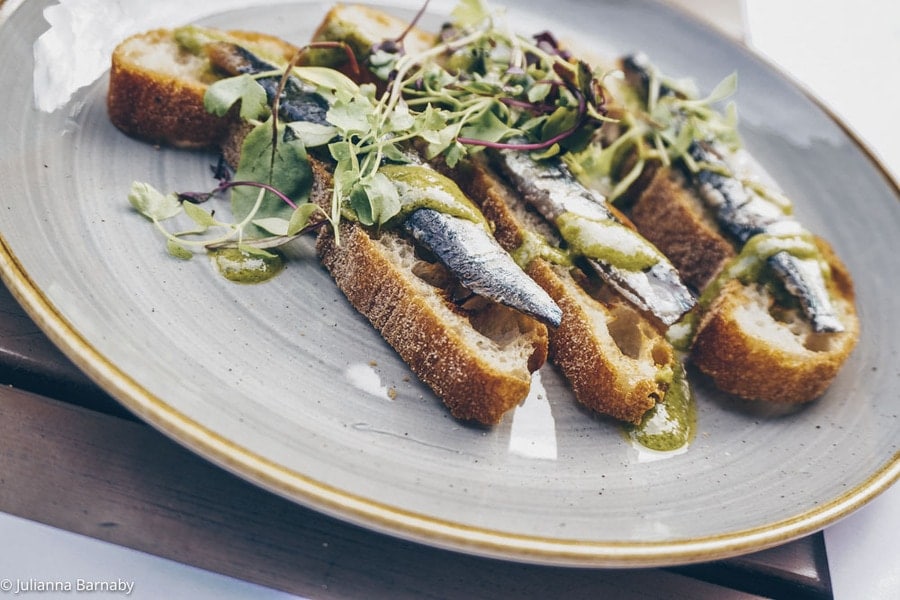 Tapas Brindisa has become a very popular destination amongst tapas super-fans, so much so that the restaurant has also opened a number of other branches across the city. However, the London Bridge location, just short of the Borough Market, is easily our favourite location.
The food served in Tapas Brindisa is truly incredible, and you must make a point of tasting the delicious gambas al ajillo.
Though, if you're ever at a loss for what to eat, simply ask your waiter, and they'll be more than happy to make some recommendations for you – we think this is the best Spanish restaurant Borough Market boasts.
Address: 18-20, Borough Market, Southwark Street, London SE1 1TJ.
Casa Do Frango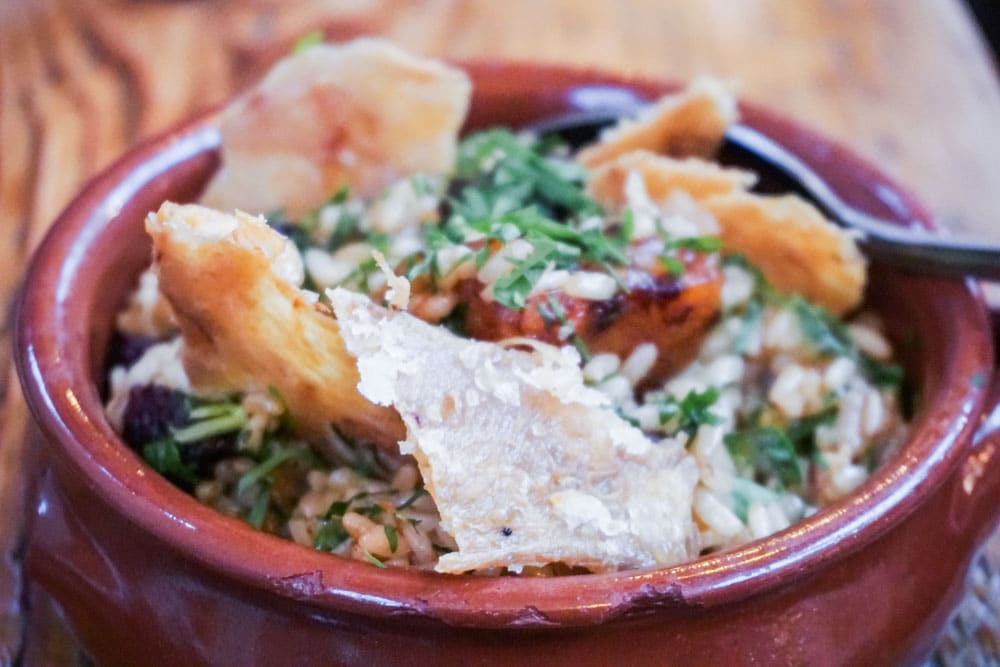 We'd be remiss to not mention this wonderful Portuguese restaurant on our list. This fantastic eatery serves up some of the most authentic Mediterranean dishes in London.
The chicken dishes in this restaurant are simply divine – with Piri-Piri flavours that put Nandos right to shame, and beautifully tender meat that falls off the bone.
We highly recommend trying the Piri Piri chicken – though it contains quite a fair amount of spice, so be warned!
Address: 32 Southwark Street, London SE1 1TU.
Arabica Bar And Kitchen
This great restaurant near Borough Market actually started out as a small stall trading spices and creating delicious dishes. Obviously, it proved to be immensely popular and successful, as the stall soon branched out into an incredible restaurant.
The amazing blend of spices across all of the dishes on the Arabica menu easily brings out the best in everything they cook.
What to order? Honestly, go wild and pick a few items from the mezze menu – just make sure you include the lamb hummus.
Address: Borough Market, 3 Rochester Walk, London SE1 9AF.
Hawksmoor Borough
There are few restaurants in London better suited for cooking delicious steaks than Hawksmoor Borough – this is another steak-centric spot and is one of the best restaurants Borough Market has to offer.
All of the beef served at this restaurant is locally sourced from within Britain, which leads to some truly delicious and juicy steaks the likes of which you've never tasted before.
And it's not just steaks that this excellent restaurant has managed to perfect, as their range of side dishes pair incredibly well to bring out the flavours even more.
The cocktails list is equally impressive – go for the classic mojito and you will not be disappointed.
Address: 16 Winchester Walk, London SE1 9AQ.
The Borough Market Kitchen
If you can't quite decide which cuisine you're feeling, head on down to the Borough Market Kitchen and try out a few. Grab a table with a bunch of friends, and then peruse the local food delights and various stalls that populate the area.
Our top picks? We definitely recommend checking out vendors such as Elpiniki – they specialise in truly delectable Goat Kofta Pitas which ooze flavour with every bite and make for a perfect and fulfilling lunch.
Address: Winchester Walk, London SE1.
Best Borough Market Restaurants: Practical Tips and Map
Whilst Borough Market has plenty of brilliant restaurants, remember to explore the vendors too – you can find out complete guide to Borough Market here, including all of the top stalls you NEED to visit.
Whilst you can drop in to the majority of these restaurants, for some of the fancier spots (Wright Brothers and Hawksmoor, mainly) it's better to book your table in advance as it can get very busy.
Discover More Borough Market Guides