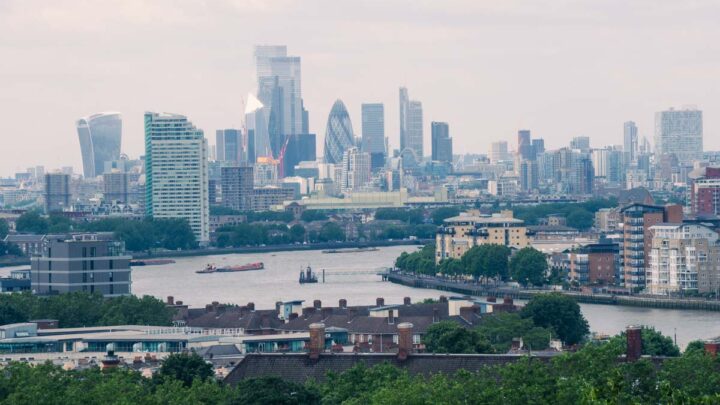 Hands up if you need a London staycation right now. We've got you covered with 8 dazzling options – no need to thank us.
Let's face it, at this point, the last few years have thrown so many curveballs at us that dodging them requires the gravity-defying skills of Neo in The Matrix.
You know that scene where he leans back and is dodging all the bullets as they whizz at him at speed? That's literally all of us now – backwards limboing to the floor like a flailing octopus and praying we don't get hurt. We know guys, we know.
There's a silver lining though. We'll let you in on a little secret… This is the perfect time to staycation in London.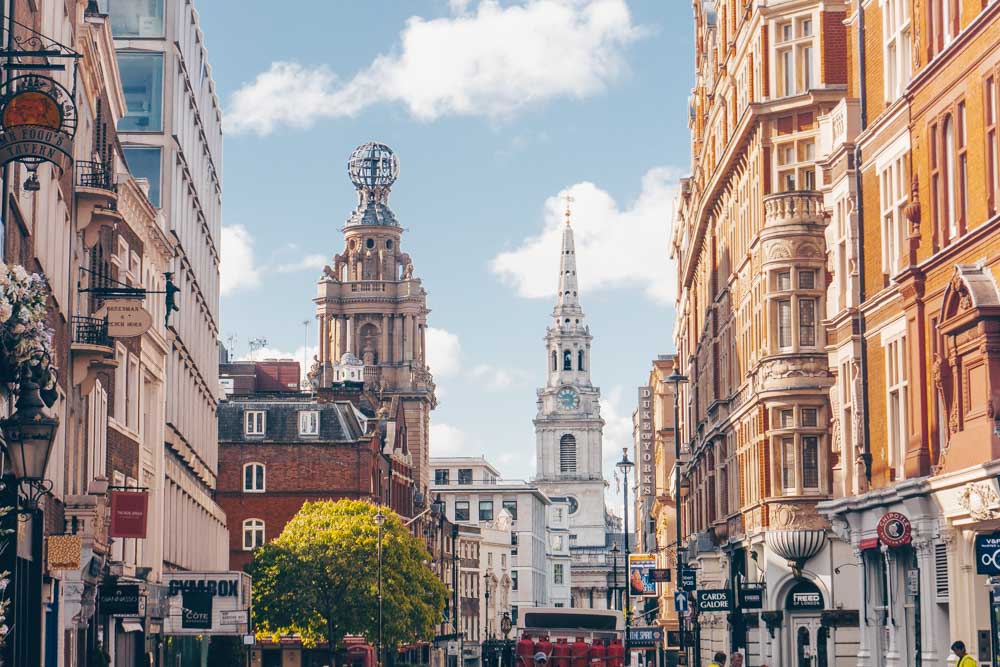 As born and bred Londoners, we've been guilty of taking the city for granted in the past but, guys, 18 MILLION people travel to London each year.
All the touristy spots we scuttle past on our way to work, dodging the crowds and getting frustrated when people stop dead on the pavement? Well, those attractions are pretty fabulous.
If ever there's a time to take a little London mini-break and explore the best of the city, now is it.
In need of inspiration? Here are eight fabulous London staycation ideas to get you started – four "themed" staycation ideas and four areas of London that are perfect for your next break.
Practical Tips for Planning Your Staycation in London
The key to a successful staycation is in really treating it like it's a holiday. Don't get sucked into doing the same old things you would normally do in London, try something or somewhere completely different to reset and recharge.
A lot of hotels are offering great rates at the moment, both through booking platforms like Booking.com, Agoda, and Expedia and also direct. Radisson, for example, are offering 25% off hotels for members (it's easy to join, FYI) – including their London properties and Marriott have a lot of deals for their hotels – including at the beautiful St Pancras Renaissance.
It's worth thinking about how you will get around during your stay. Consider where you will be visiting, your nearest tube station, and how you can get from A to B. Taxis can be expensive and, if London traffic hits (which it will), a ten-minute journey can last forty minutes. The tube really is your best friend. Take a screenshot of the map or download an app that you can use offline.
Cool London Staycations
Quintessential London Mini-Break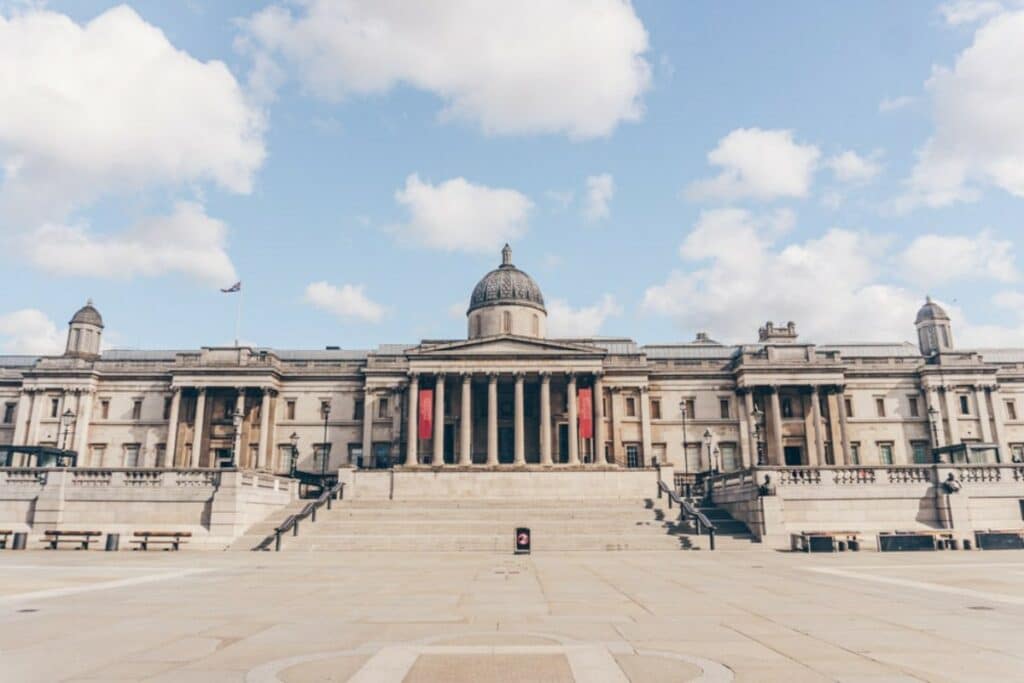 We're going to start with the quintessential London mini-break.
Before you roll your eyes and glaze over, let me ask you one question. When's the last time you explored London like a tourist?
Cast away that innate reluctance to show enthusiasm that us Brits do so very well and really go for it.
Buckingham Palace? Hell yeah! National Gallery, hit us up! London Eye – yes please (and no, we won't grumble at the price or that it's only 25 minutes long because we will be too busy feasting our eyes on the spectacular city views it affords).
What to Do
We recommend following our two days in London itinerary – start with a stroll (and a picnic breakfast if you're feeling organised) in Hyde Park, over to Westminster Abbey and the Houses of Parliament and follow it up with a leisurely lunch.
After this, it's a matter of moseying down to Trafalgar Square and into the National Gallery which is currently quieter than any of us will ever see again.
Cross the river and hop on The London Eye for a sunset turn and then head into Soho for drinks and dinner before bedding down for the night.
That's not all though.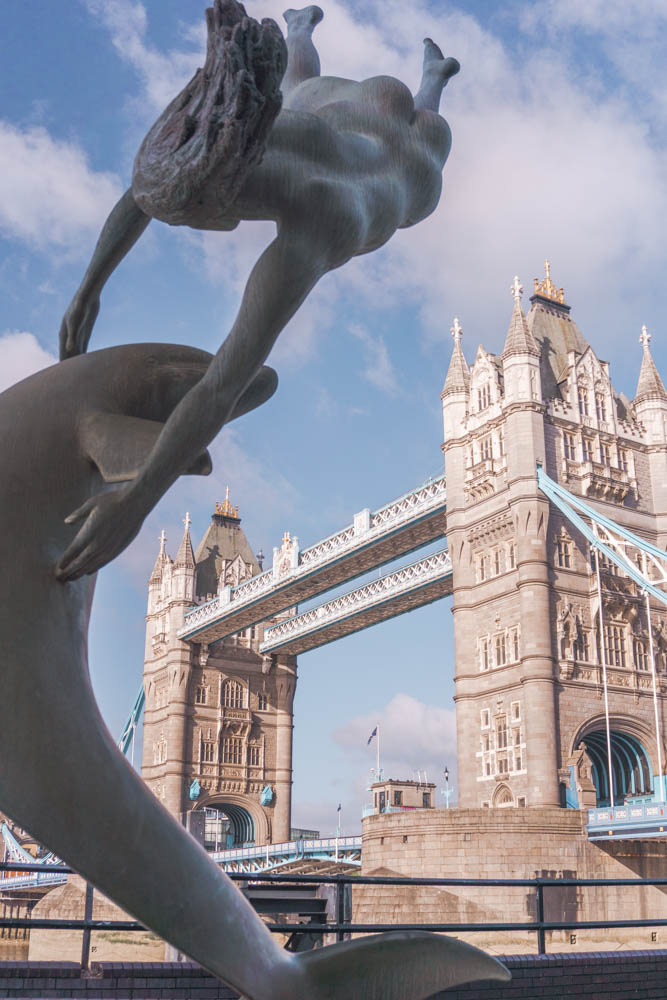 Start the second day with a trip to the Tower of London and Tower Bridge, head up to the top of The Shard then relax over lunch at Borough Market.
Get your art fix at the Tate Modern, cross the wobbly Millennium Bridge to gawp at St Paul's then truck over to Museum Mile for a wander around one of the big three (Science, Natural History, V&A) of your choice.
After that, it's just a matter of swinging through Kensington Gardens to The Churchill Arms for a pint and some well-deserved rest.
Where to Stay – Ham Yard Hotel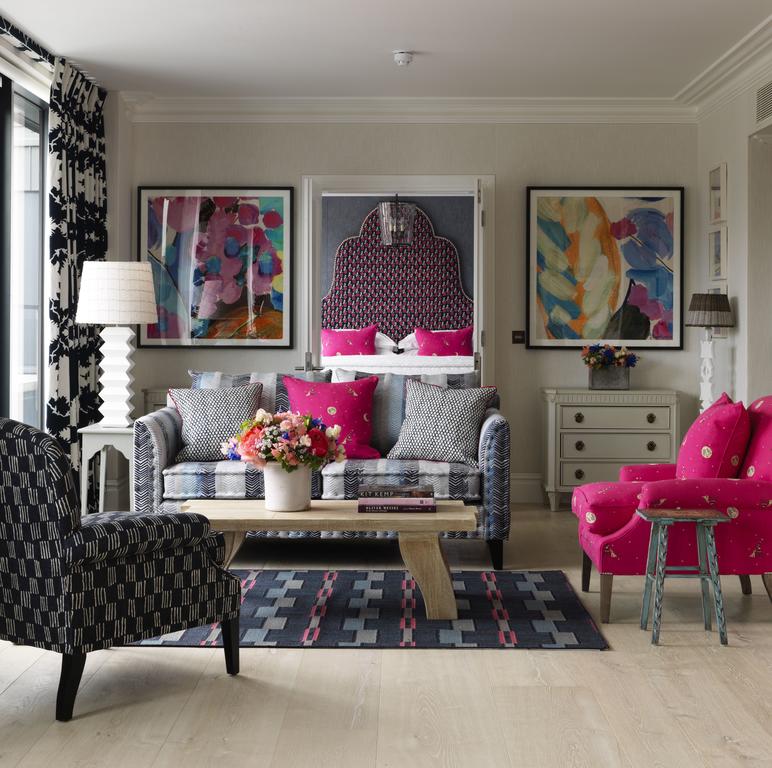 Bright, colourful, romantic and incredibly stylish, Ham Yard is known for its quirky rooms and brilliant location. Just a few steps away from Piccadilly Circus, it's the perfect place to base yourself if you want to have the full touristy London staycation experience.
Plus you're in stumbling distance home of Soho's bars and restaurants #justsaying
Harry Potter Themed Staycation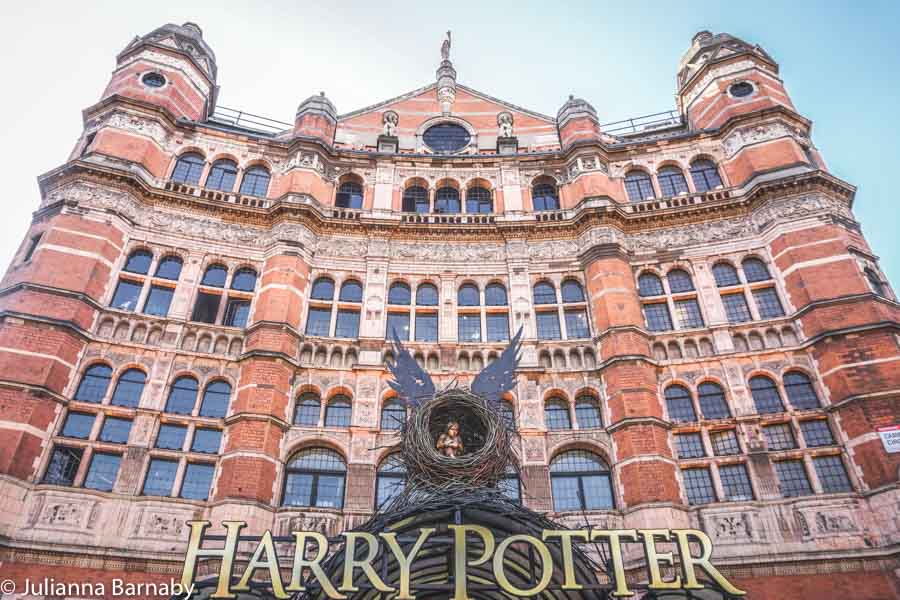 It's no secret that we're obsessed with Harry Potter – if you're not, you'll probably want to skip this one. We will only bear the mildest grudge.
Although JK Rowling lived in Edinburgh when she wrote the Harry Potter books, it might surprise you that London is the place for a Harry Potter-themed break.
With tonnes of filming locations, places mentioned in the book – not to mention the Warner Bros Studios just down the road in Leavesden, there's no better place to get your wand out and walk in the footsteps of the boy who lived.
How geeky you want to get with it is completely up to you, obviously we always recommend just going for it and spending the whole weekend in full costumed attire but someone told us that's not normal behaviour. Whatever.
What to Do
Spend a day following our Harry Potter walking tour of London. Complete with a map and step by step instructions for how to get between the different locations, it's everything you need to explore the city like the little Hufflepuff you are.
On the second day, it's time to head out to Leavesden for a trip to the fantastic as ever Harry Potter Studio Tour. If you haven't been before, we don't want to ruin the surprise but aaaaghhh – prepare to get so excited when you see all the props and sets from your favourite scenes in the film.
Genuinely, if you don't turn into an over-excited puddle when you walk into the life-sized set of Diagon Alley, we will totally disown you.
Where to Stay – Georgian House Hotel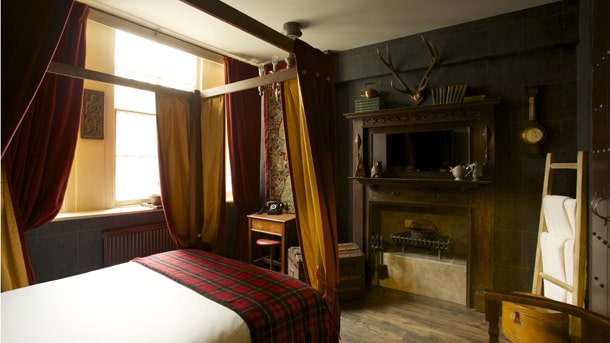 Where else would you want to stay on your Harry Potter London staycation than in a hotel with Potter-themed rooms? Exactly.
Book Georgian House Hotel's special wizard chambers come complete with Gothic detailing, stained glass windows, velvet curtains, cauldrons, trunks – basically everything you need to live your most magical life (actual magical powers sadly not included).
This is, without a doubt, one of the best London staycation hotels.
London Spa Staycation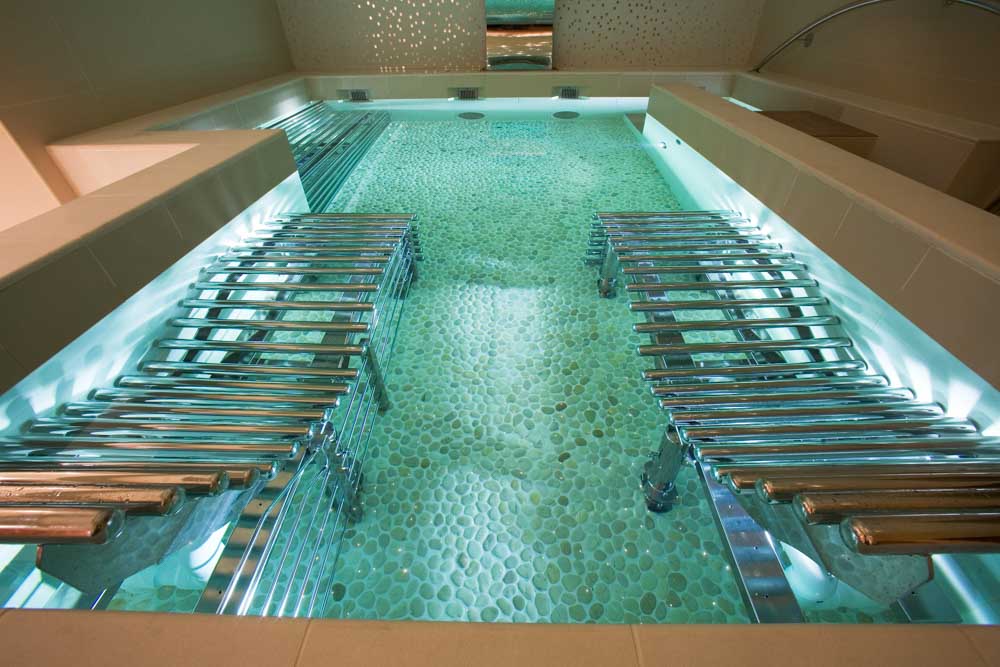 It's no big reveal that we're all in need of some serious pampering right now – and now that spas have reopened, a spa-themed staycation is firmly on the books.
Now that dream can become a reality again, carpe diem friends. It's time to swank it up with a luxury spa break.
What to Do
The whole point is not doing. Bring a hefty case of books, turn up, switch off and get set for some serious pampering you time.
If you're looking for a blow-out treat, ESPA Life at Corinthia reopens shortly and is nothing short of incredible. Make sure to check out their packages for savings on spa trips.
If that's beyond your budget, another one of our favourites is K West Hotel in Shepherd's Bush. The spa is spectacular, the treatments equally impressive and the hotel itself a sophisticated place to burrow away in for a couple of days.
Where to Stay
We've already recommended ESPA Life at Corinthia and K West Hotel & Spa – aside from that the Hotel Cafe Royal, LaLit and Sanderson Hotel are all great options too.
But really, if you can afford it, go for The Corinthia.
Foodie's City Break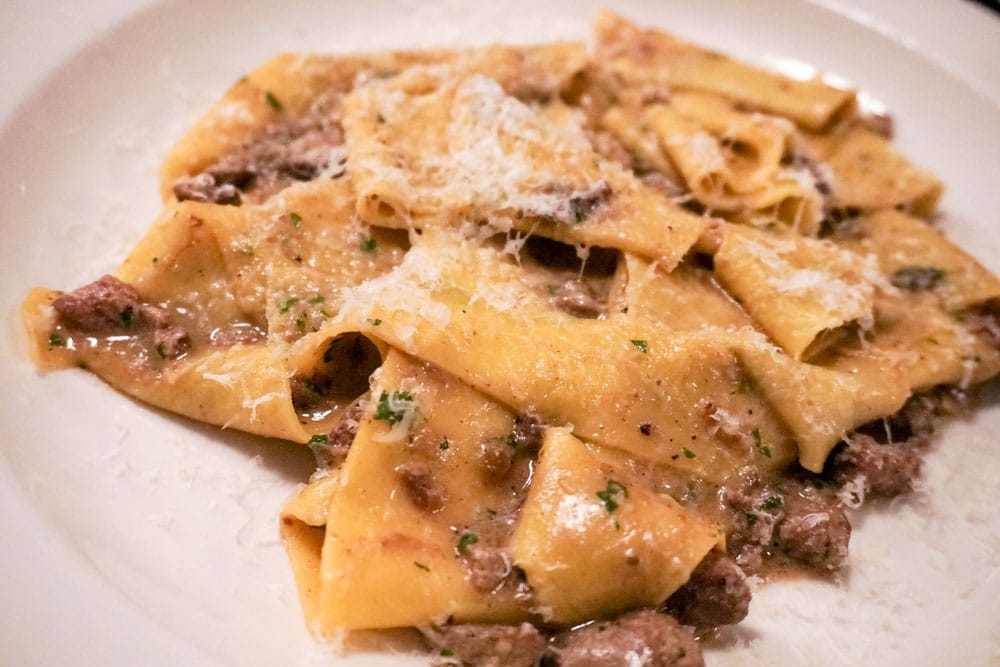 We don't know about you but we are completely sick and tired of our own cooking and the mound of dishes that seem to appear everytime we step foot in the kitchen.
Add to that the fact that most of us aren't actually chefs, but normal people muddling our way as best we can and it's no surprise that the thought of a professionally cooked meal literally has us salivating.
How about a whole foodie London staycation then?
London has no shortage of stellar restaurants and bars and munching your way around them for a couple of days is literally the dream.
What to Do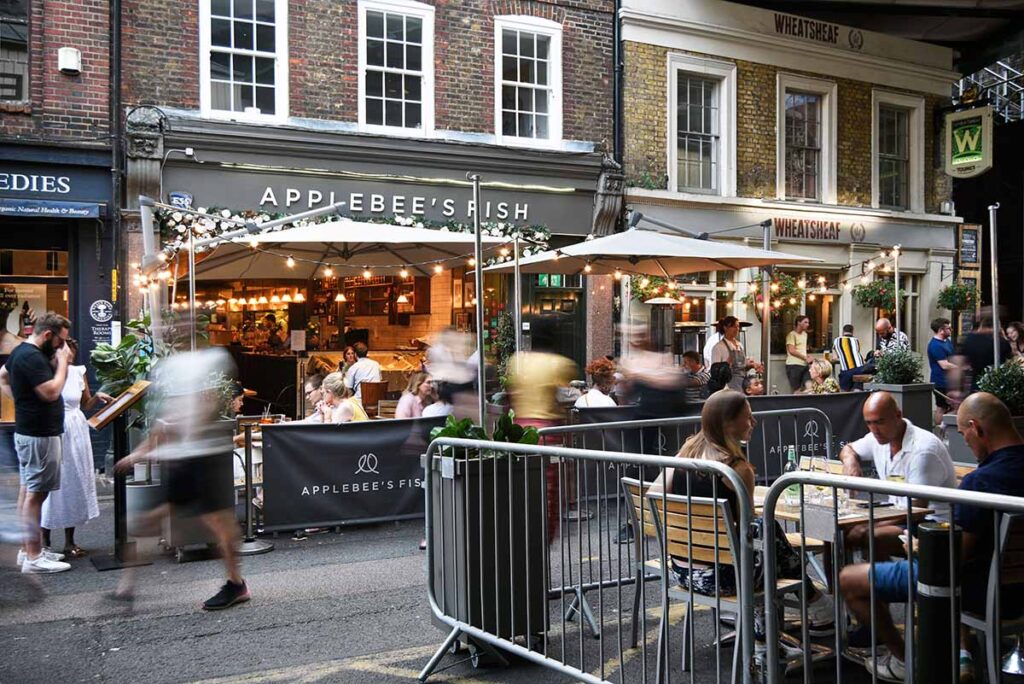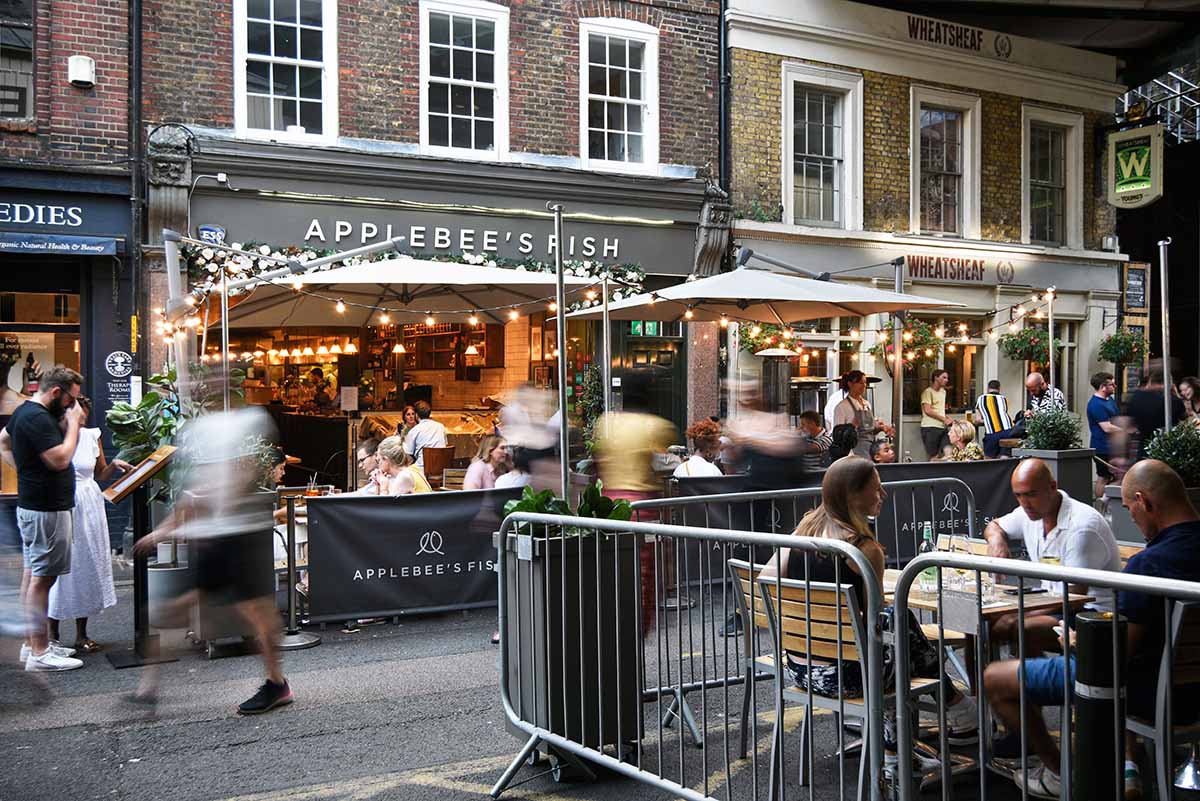 We hope you're hungry because this staycation is all about making the most of London's diverse and eclectic culinary scene.
We suggest starting with a classic breakfast at The Wolseley – the mound of pastries, sophisticated egg dishes and traditional British breakfasts way beyond the scope of anything you could prepare at home.
For lunch, swing by The Greenhouse for some old-school traditional fine dining (it's two Michelin-starred you know).
It's ok if you shed a little tear of happiness at the sight of the Dorset crab before you attack it with gusto. It's only natural and it's been a stressful year. Go on boo, order some champagne too. You deserve it.
We know dinner feels like an ambitious order at this point, but if you can squeeze it in, delve into a plate or two (they're small) of the silky-smooth pasta at Padella. Coated in just the right amount of sauce, there's a reason that snagging a table is a Herculean feat in itself.
If you have time, make sure to swing by Borough Market – it's a haven of delights that real foodies will absolutely adore. Grab a toastie at Kappecasein or indulge in a custard-laden Humble Crumble. Oh, and buy a donut from Bread Ahead for the road. You won't regret it.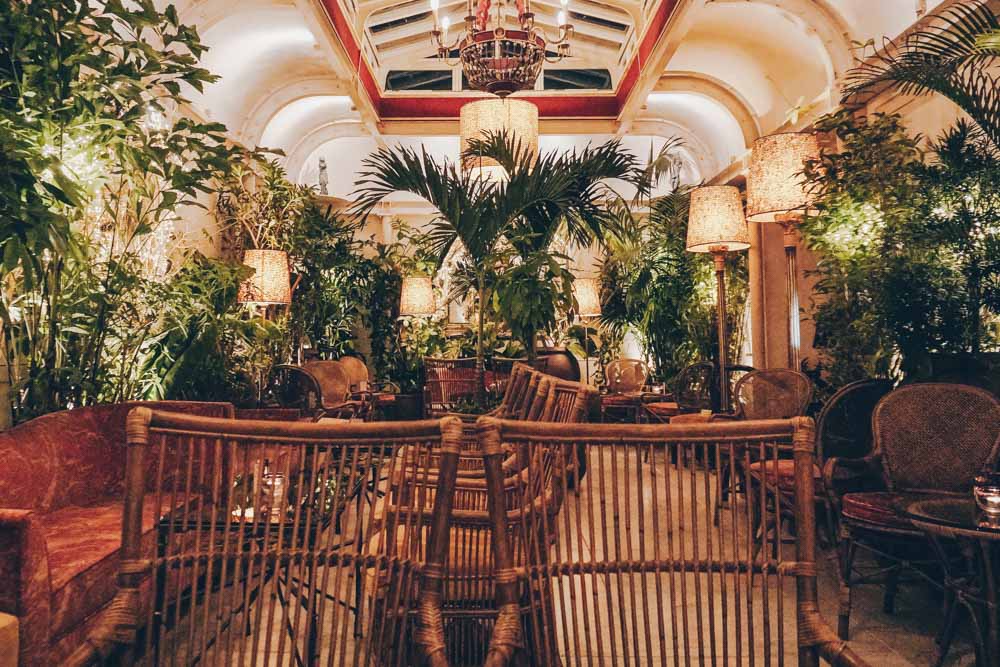 Cocktail wise, the choices are almost endless. Our favourite cocktail bars are the Upstairs Bar at Rules, complete with its lush winter terrace, Lyaness on South Bank, Disrepute in Soho and Oriole in Farringdon.
We're not sure that quaffing loads of cocktails is quite what people mean when they stress the importance of staying hydrated but half the fun in life is in putting your own interpretation on things so…
Where to Stay – The London Edition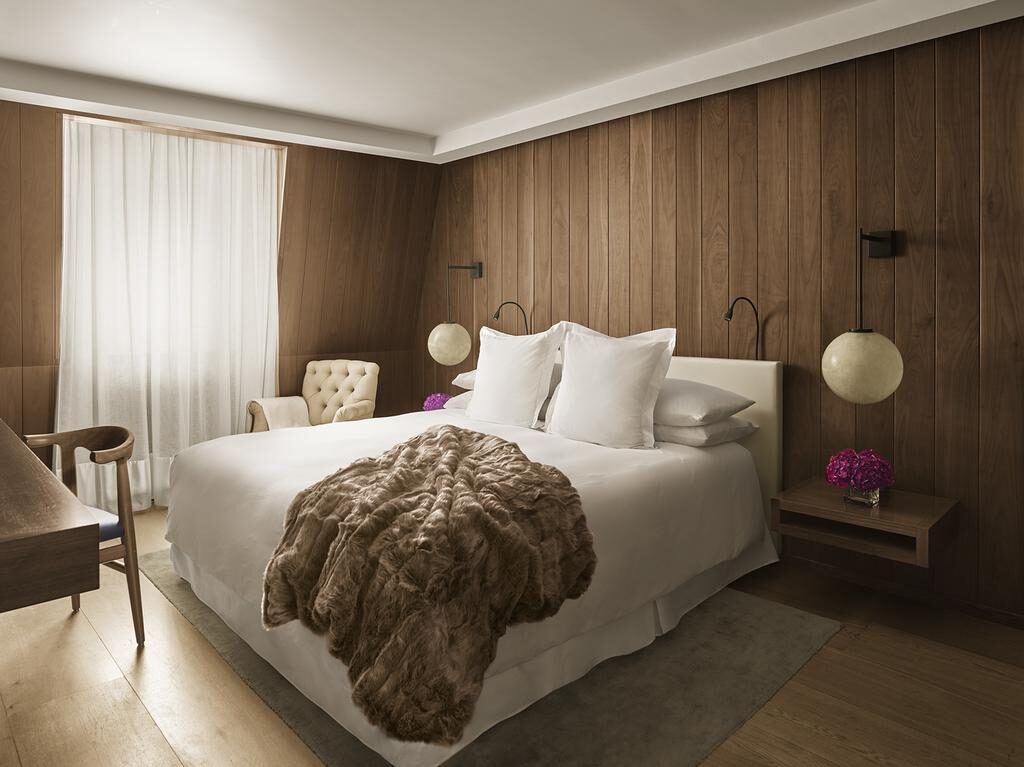 A gastronome's London staycation naturally includes a stay at a hotel with its own quality culinary offering – where better than The London Edition.
Not only does the hotel offer a range of plush, sleek rooms you won't want to leave, but it also has Michelin starred chef Jason Atherton's Berners Tavern tucked away up its sleeve too.
Best Areas for a Staycation in London
When you look at it, London is ultimately a collection of villages cosseted in the arms of a city. Just because you're familiar with one area, doesn't mean there aren't plenty of areas to explore.
In need of London staycation ideas? "Jet off" to one of these neighbourhoods on your trip.
Highgate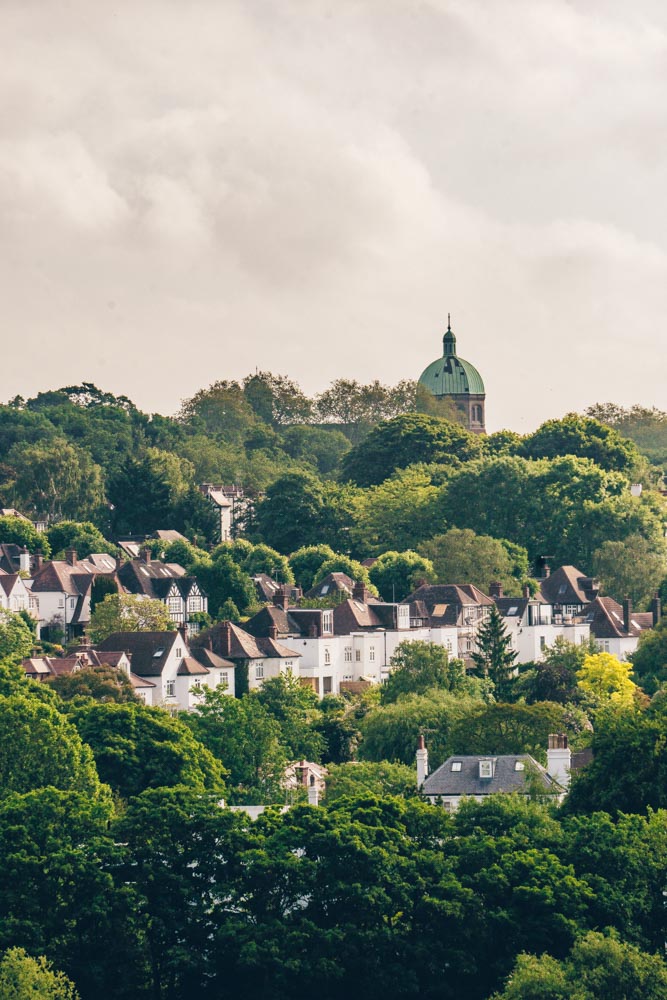 If ever there was an area of London that has retained its village-y feel, it's Highgate. Not much has changed in the area that inspired Romantic poets such as Samuel Taylor Coleridge, novelists like Charles Dickens and the hoi polloi of 18th and 19th century society.
There are still the sprawling houses in strolling distance to Hampstead Heath, the cosy pubs and relaxed cafes filled with punters spilling out into the sunshine. It's the perfect spot for a London staycation that feels more like a country escape.
What to Do
Highgate Cemetery is the biggie. Though it might sound morbid, the overgrown scrub and gothic headstones make for an eerily enchanting walk – particularly when you're looking for the cemetery's famous residents – Karl Marx, George Eliot and Henry Moore included.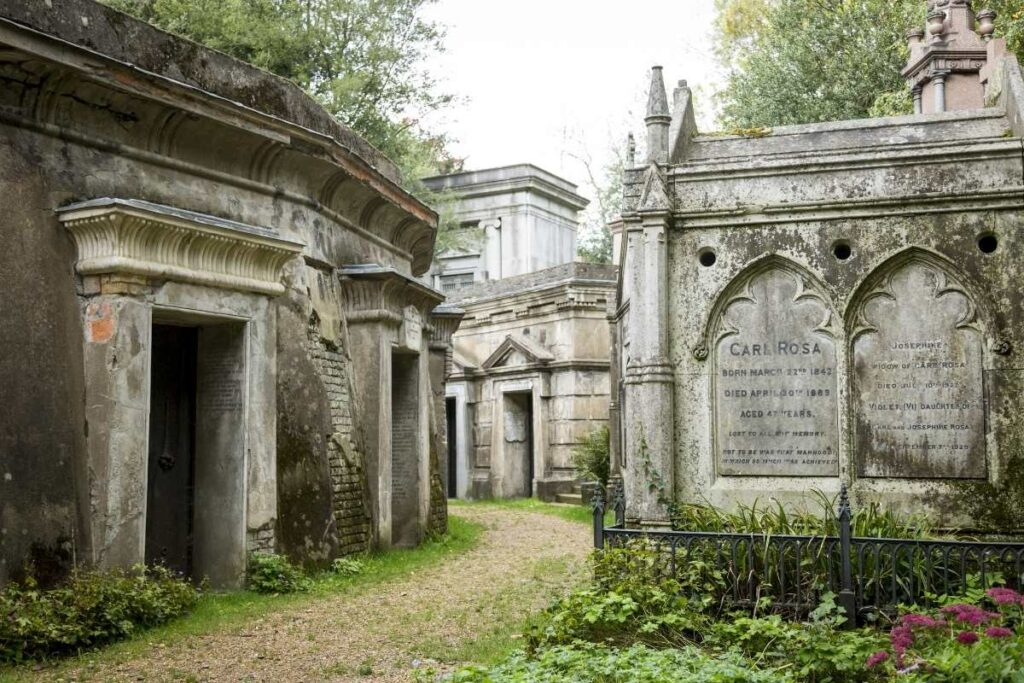 Put on some comfortable walking shoes and explore Highgate Wood – one of the biggest woodlands in London then kick back with a pint or two in The Flask or The Gatehouse – two of the area's historic (and welcoming) pubs.
It should come as no surprise that an area that counts Kate Moss, Justin Bieber and Sting amidst its residence has a few quality restaurants dotted around. Book a table at Ostuni for high-end Italian cuisine.
We just love going for strolls over Hampstead Heath and Highgate's proximity makes it an easy task to nip onto the heath for a short walk or tackle an all day affair.
Where to Stay – Stylish Airbnb
Highgate isn't plush with hotels so make like a local and stay in a stylish apartment instead.
This private apartment takes the comfortable-luxe vibes to the max. Nestled just south of Hampstead Heath but still within easy reach of the tube station, it's a fantastic option for bedding down on your staycation.
Richmond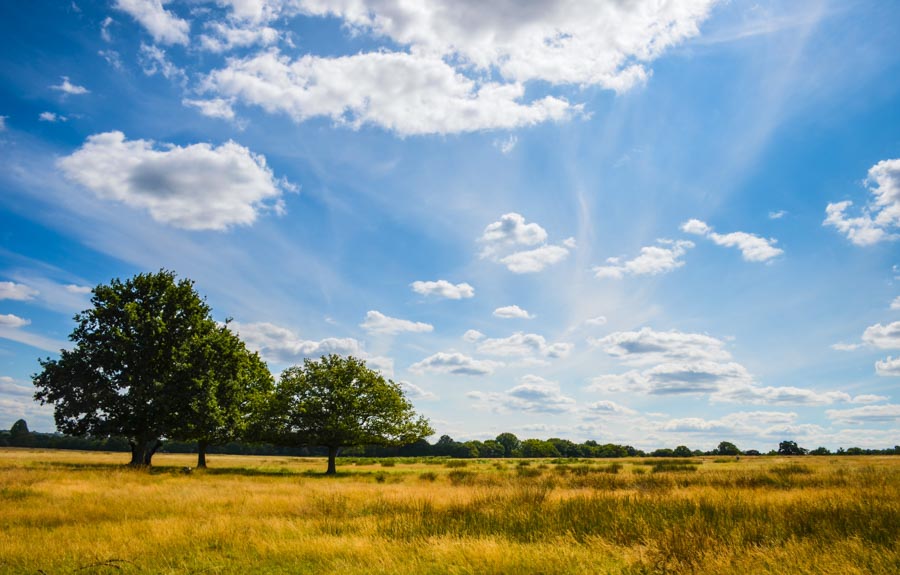 In the leafy outer suburbs of South West London, Richmond couldn't feel further away from the crowds and grime of the centre of town.
The deer park was a favourite of Henry VIII's – let's face it, if it was good enough for the notoriously difficult to please king, it's probably going to be more than OK for us too. It's the largest Royal Park in London and makes for a surprisingly idyllic day-long stroll.
Away from the park, it's all about taking life slow in Richmond. Thameside pubs, cutesy restaurants, chichi cafes – it is a lovely London escape.
What to Do
Start with Richmond Park – we've touched on it above but it really is worth exploring. The deer make it difficult to believe you're in London, yet you are.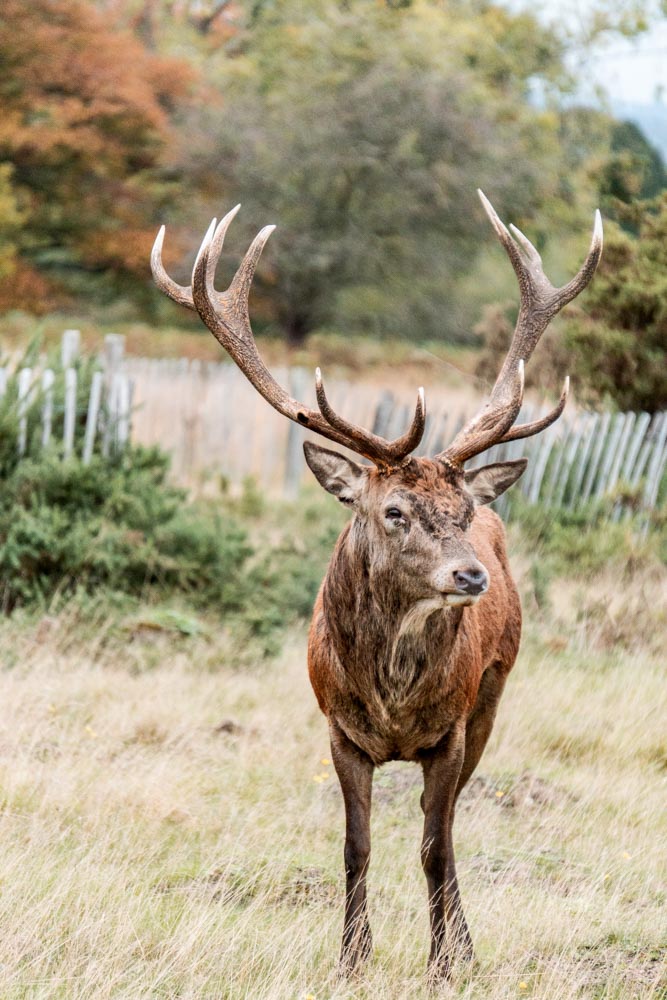 Make a beeline for King Henry's Mound (reputedly where he saw the signal confirming the beheading of Anne Boleyn) – true or not, it offers a pretty view of London. Don't miss the Isabella Plantation either – a glorious stretch of woodland that's bucolic to the max.
There's always something pleasant about whiling away a day by the waterside at a pub and Richmond has that dialled – nab a table at The White Cross, unplug and watch as the world goes by.
Feeling hungry? Richmond's culinary scene is led by Petersham Nurseries – the enchanting pergola that won its first Michelin star in 2011 and has gone from strength to strength ever since.
Where to Stay – Bingham Riverhouse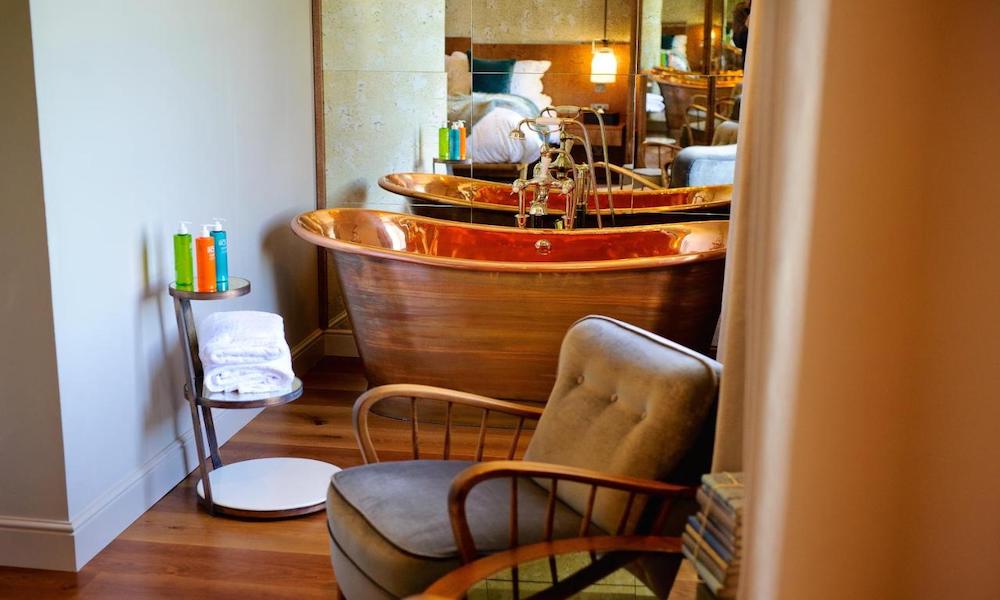 The name gives the riverside location away – The Bingham is an independently-owned boutique hotel with a lot of personality.
Individually-designed rooms combine luxury touches like copper bathtubs with splashes of colour and beds that literally feel like a cloud.
The food's excellent, it's not far from the tube and it's only 25 mins from Kew Gardens too.
Shoreditch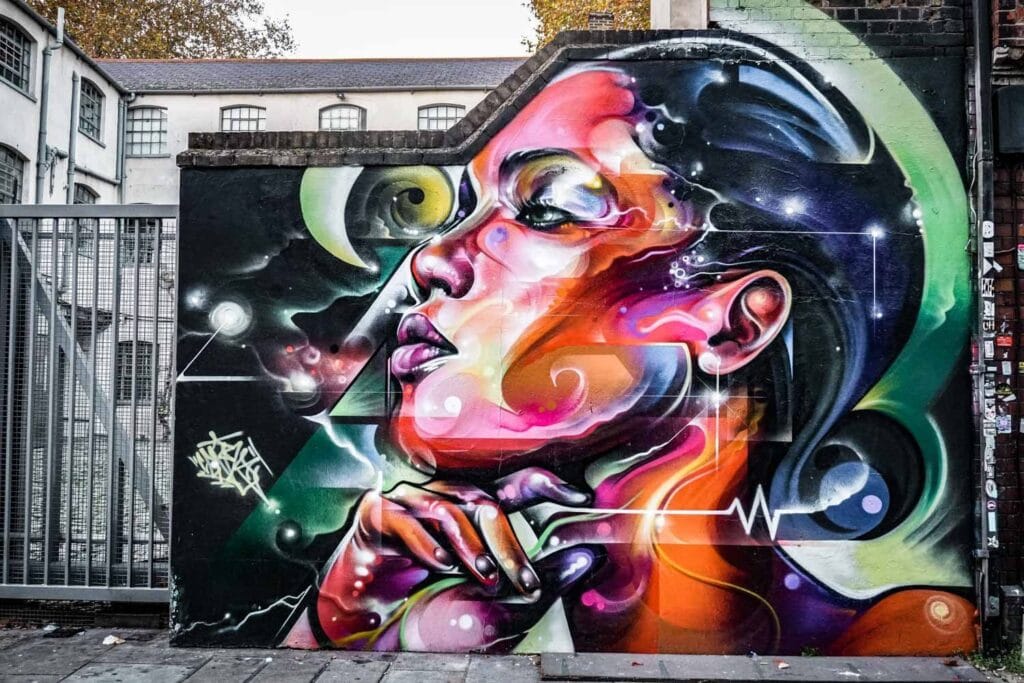 Throwing out the cool and edgy vibes like confetti at a wedding, Shoreditch might seem like a left-field contender for a London staycation but if you're into street art, cocktails and restaurants that err on the edge of hipster whilst also being rather good – Shoreditch is for you.
The debate about the gentrification of Shoreditch rages on – but that's not one for today.
Realistically, when it comes to a London mini break, who doesn't want to be able to eat street food during the day, quaff cocktails from some of the city's best mixologists and bed down in a cool five-star hotel or stylish Airbnb at night?
What to Do
Shoreditch isn't big on landmarks – you'll want to go to central London for that, but what it does have is a lot of cool street art, street food and drinking holes.
Start by taking our self-guided street art tour of the area. It's a biggie and will keep you gawping at large-scale murals and hidden works for at least a couple of hours – more if you take your time.
You'll find works by some of the biggest British and international names on the street art scene tucked around corners, behind buildings and sometimes where you least expect them.
Eating and drinking are two of Shoreditch's specialties – the only question is where do you want to go most. We love the Smoking Goat (though it does get busy so be sure to book ahead) and Cay Tre for food.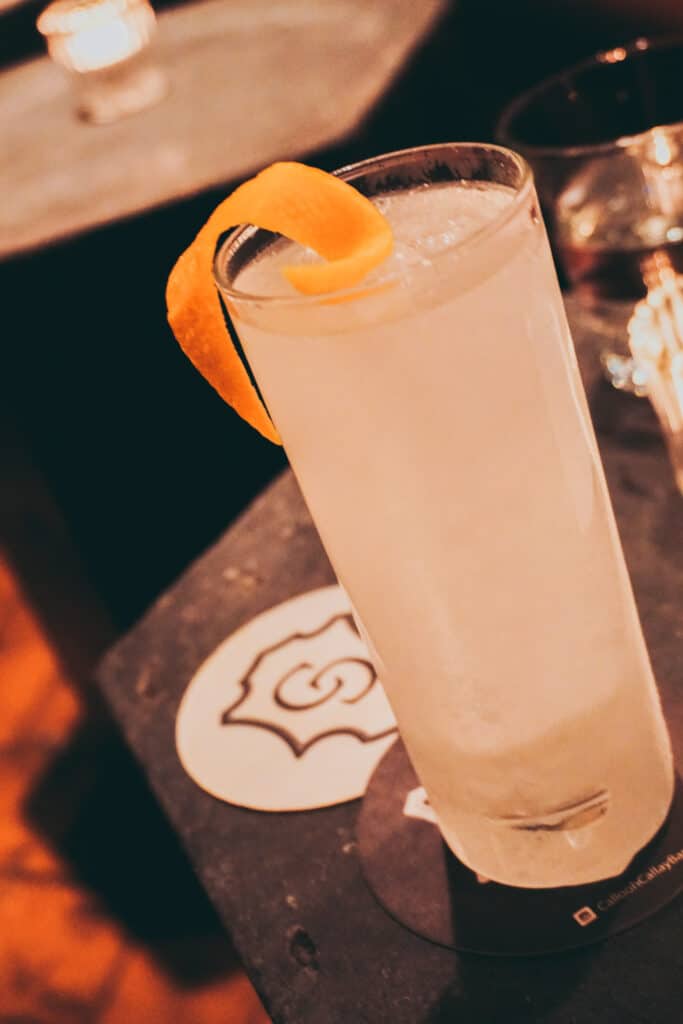 Bar wise – Nightjar is great for cocktails and jazz, Found is a little gem of a find not many know about and Callooh Callay is the original Shoreditch speakeasy. Remember to drink plenty of water.
Where to Stay – The Mondrian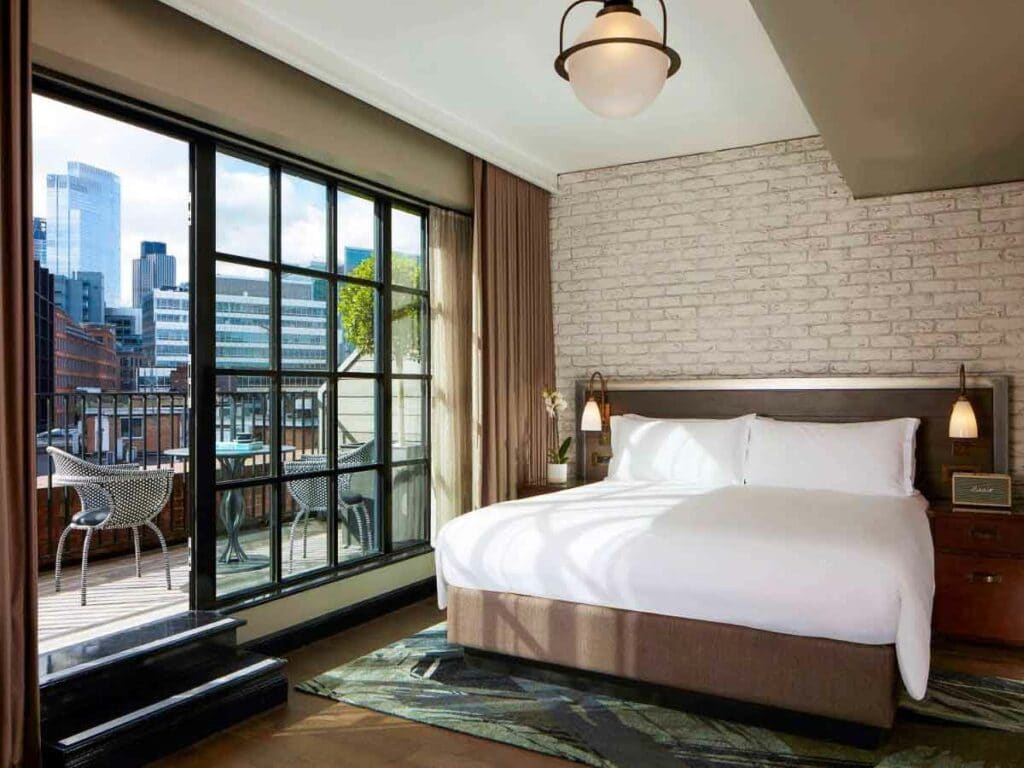 Bringing its achingly-cool level of NYC chic straight from the other side of the pond, The Mondrian is where all the cool kids stay when they're in town.
That's partly due to the fact that it's home to one of the area's best live-music venues (don't worry, the soundproofing is up to the job) and the rooftop pool is one of the places to see and be seen in Shoreditch.
Throw the rough-luxe but uber-comfy rooms into the mix and you have a winner.
Notting Hill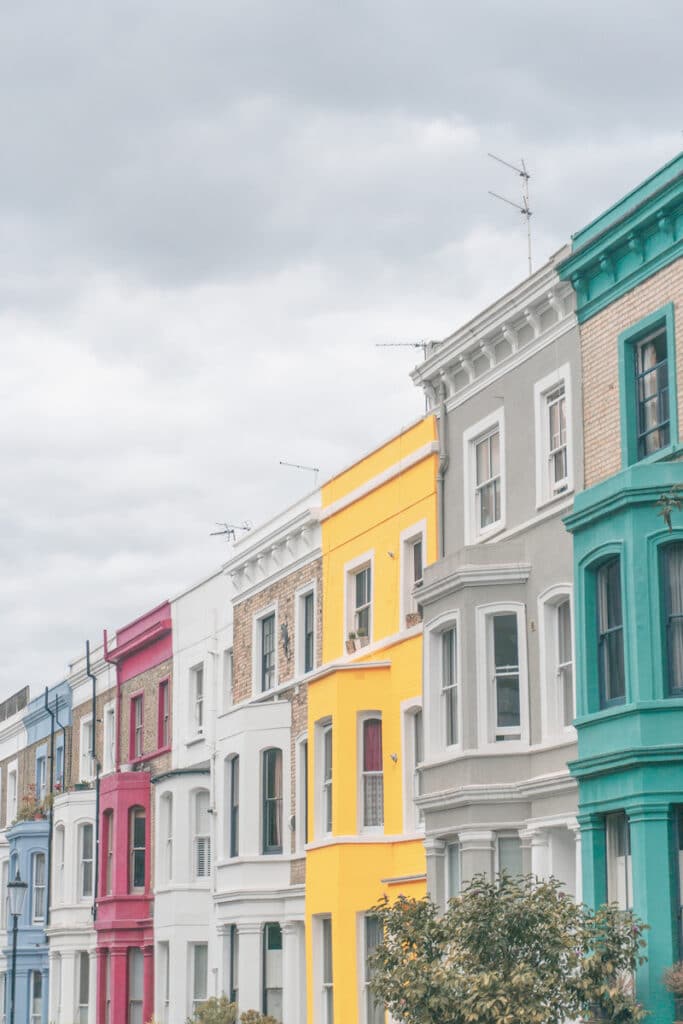 More than just a famous film, Notting Hill is the perfect area for a London stayscape.
We love Notting Hill – it's elegant and undeniably spenny but it's retained a lot of the character that made it interesting in the first place.
There are the famous Portobello Markets of course, coupled with colourful houses, hidden mews and Victorian gin palaces – it's trendy, cute and brimming with history all at the same time.
Coincide your visit with Notting Hill Carnival, it's one of the most exuberant experiences you can have in London.
What to Do
Notting Hill is intertwined with Portobello Road Market – in reality a few different markets are held on different days. Saturday is the best day to go as all are in full swing and you can browse and shop to your heart's content.
There are plenty of cute cafes calling for leisurely breakfasts and daytime coffees – Farm Girl is the best known but explore beyond it for a quieter (and less heavily 'Grammed) experience.
You're not exactly short on choice for restaurants either – The Ledbury is one of our long-time favourites while Core by Clare Smith is high-end, wonderful… and comes with the price tag to match.
Where to Stay – The Laslett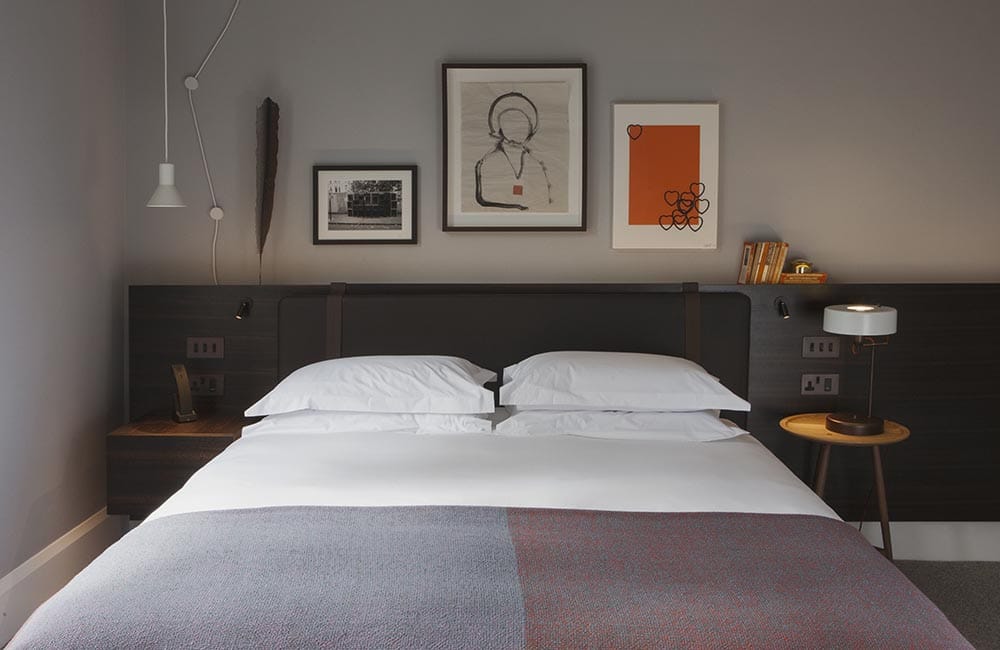 The Laslett is everything a boutique neighbourhood hotel should be.
Set in five Grade II townhouses turned into one stylish hotel, it's friendly and welcoming without forgoing on the luxe factor at all. Rooms are perfectly-styled, come with a range of books and striking artwork. In other words, the perfect boutique stay.
There we are – plenty of ideas for your London staycation. We hope that you manage to take a well-deserved break, kick back and explore this city we sometimes take just the tiniest bit for granted.
Best Resources for Booking Your London Staycation
Ready to book? These are our go-to websites.