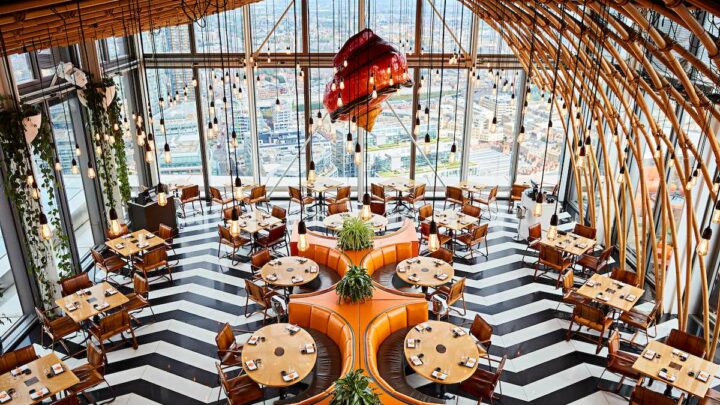 Looking to visit the top 24 hour and late-night restaurants London has to offer?
There's nothing worse than when you're out and hunger strikes when all the best spots have closed, forcing you to grab a cheap sandwich from an off-licence that tastes like disappointment and regret.
Luckily, London has plenty of brilliant places open 'til late (many of which are 24 hours) and we know exactly where to find them.
Read on to discover the best spots for late-night eats in London…
Price Guide
£ – mains under £10
££ – mains between £10 and £20
£££ – mains over £20
Late Night and 24 Hour Restaurants in London
Sushisamba
Bishopsgate
Open until 1:30am
£££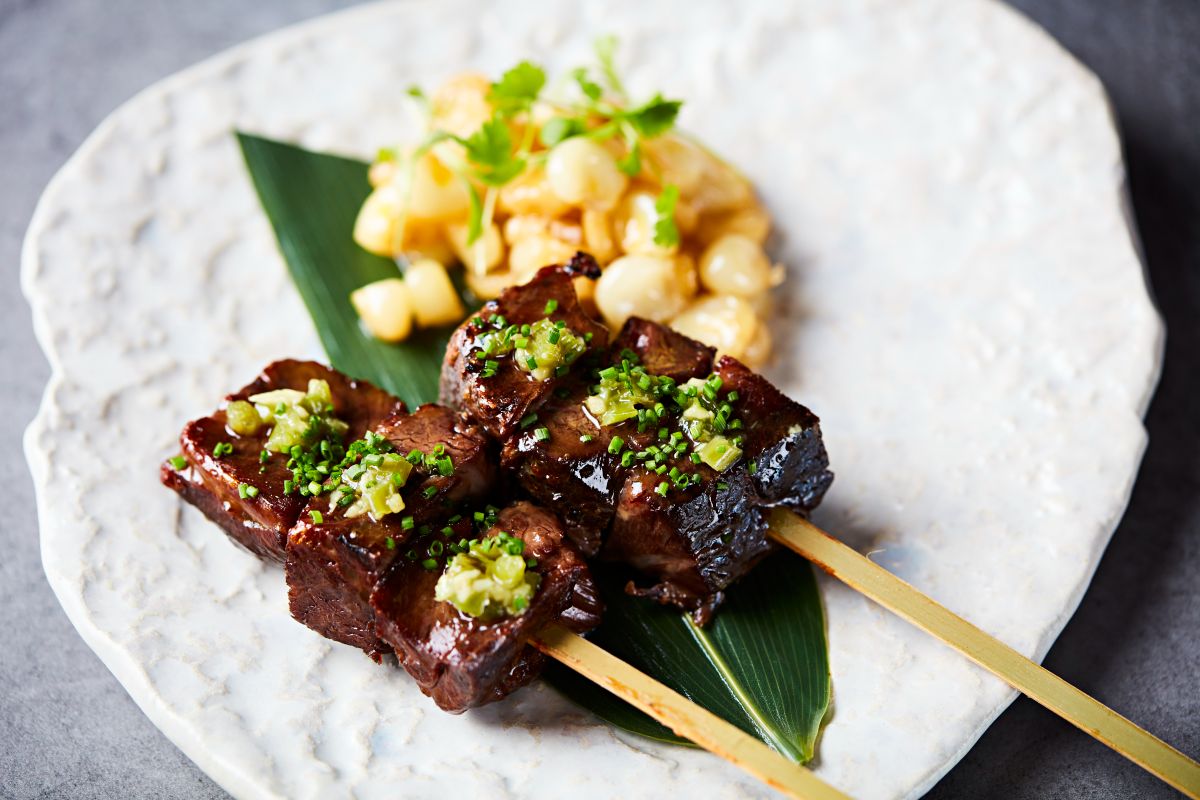 Who knew that Brazillian-Peruvian-Japanese fusion food was a winning combo? Peeking out above Salesforce Tower, Sushisamba is one of our favourite spots in London when it comes to late-night eats.
The menu has got all bases covered: from crispy taquitos and Peruvian meat skewers prepared over a Japanese-style grill, to mouthwateringly tender wagyu and samba rolls.
Our top picks? The T bone steak with burnt hispi, chimichurri, and yuka fries are deliciously indulgent, while the yellowtail sashimi is fresh and tasty.
Duck and Waffle
Bishopsgate
Open 24 hours
££
No guide to London late-night eats is complete without 24-hour restaurant Duck and Waffle.
Alongside stunning views of the capital, the highest 24-hour spot in London serves up a tantalising menu of treats, with an extra-special selection of dishes for those who dine between midnight and 5:30am.
We're talking chunky wagyu sliders, a classic fry-up, and, of course, waffles topped with crispy duck leg and mustard maple syrup.
Balans Soho Society
Open until 5am
££
When the evening has crept by all-too-quickly, there's only one place to head for a late-night bite: Balans Soho Society. The modern European menu has plenty of variety to keep even the fussiest eaters happy.
If you're looking for something flavourful, opt for the Kerala curry – a hearty concoction of chicken, shrimp, or vegetables with coconut, cashews, and jasmine rice.
Though, if it's good old comfort food you want, the mushroom bourguignon is like a warm hug in a dish.
Bob Bob Ricard
Open until 12am
£££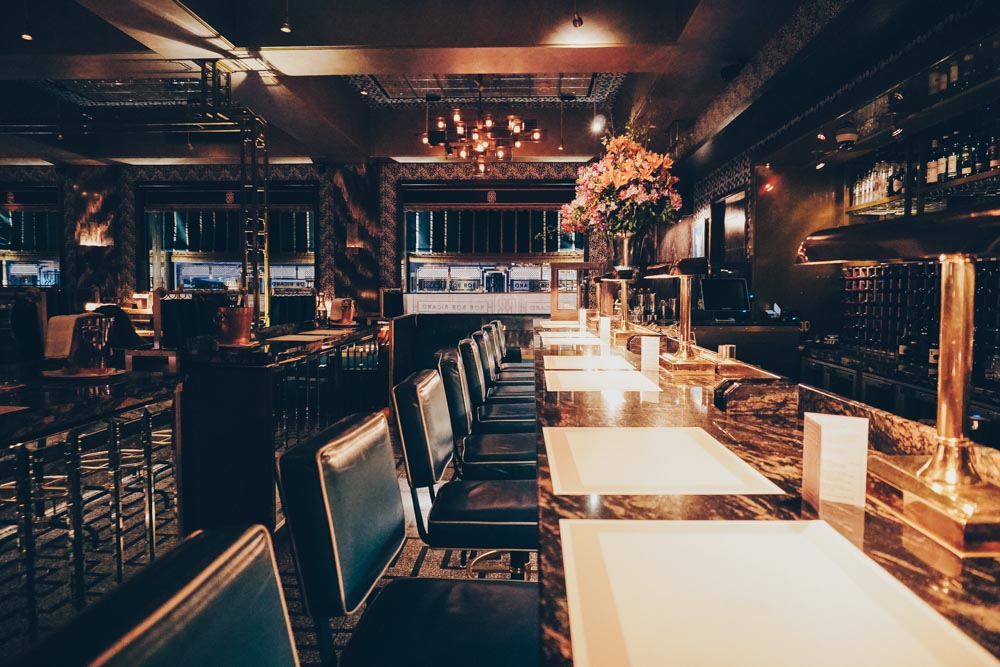 When it comes to late-night food in Central London, nowhere hits the mark quite like Bob Bob Ricard.
Maybe it's the Press for Champagne button, or maybe it's the ultra-cool Russian Orient Express decor… either way, we flippin' love it.
We've frequented this gorgeous spot more times than we can count, and eaten our way around the menu. The verdict? Everything is excellent, though the chateaubriand with truffle sauce is a (very expensive) delight.
Read More: Our Review of Bob Bob Ricard Soho
Smoking Goat
Open until 11pm
££
It's only right that a joint inspired by Bangkok is one of the best spots for late-night dining London offers.
With dishes on the menu ranging from a grilled mutton loin doused in peanut relish to a smoky barbecue chicken with smoked chilli jaew, Smoking Goat fuses Thai and British cuisine together perfectly.
If you're after something extra-special, opt for the aged beef sirloin, smoked bone marrow, and galangal relish to share – it costs a pretty penny but it's well worth it.
MEATliquor W1
Soho
Open until 3am
£
Sometimes the need for a filthy burger strikes… and sometimes that happens at 3am. Have no fear – MEATliquor is there to save the day.
As the name suggests, the menu is heavy and meaty; a perfect post-drink pick-me-up – even better, their meat is all Halal, so everyone can chow down on our favourite Clustercluck burger (fried chicken, cheese, chilli butter). Drool.
Surprisingly, MEATliquor's vegan menu is equally as impressive – there's a range of burgers for plant-based folk to chow down on.
Brasserie Zedel
Piccadilly
Open until 11pm
££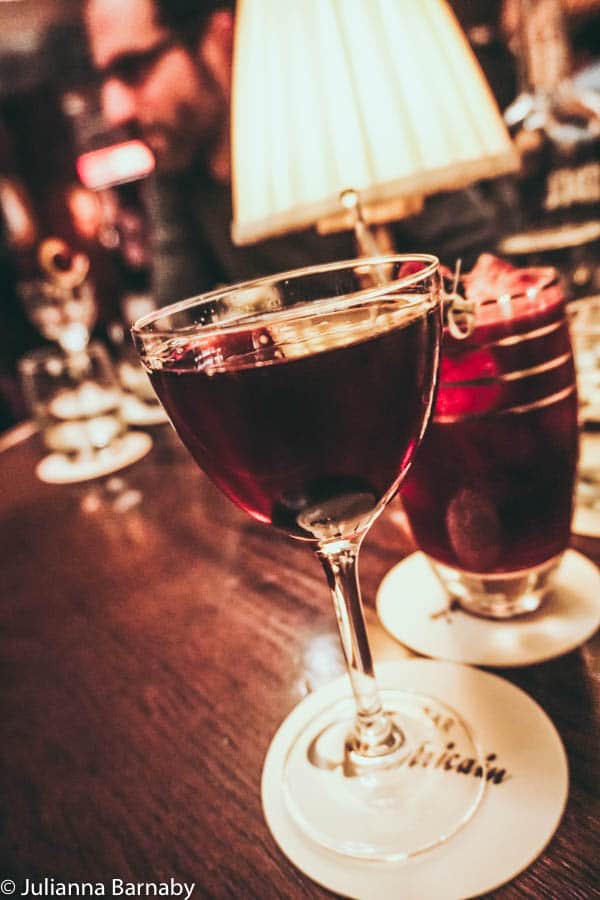 Set in a beautiful 1930s building, Brasserie Zedel – an art-deco French restaurant serves up a toothsome menu until 11pm. And you'll be forgiven for believing you've been transported straight to Paris.
Brasserie Zedel's menu is surprisingly reasonable in price, with a fair few dishes costing less than £15 – though we recommend splashing out on the grilled flat-iron steak, drizzled in an irresistible red wine and bone marrow sauce.
Or, if you're just after drinks and late-night snacks, the steak tartare and French Fries are both magnifique.
Opium Cocktails and Dim Sum Parlour
Open until 3am
££
Looking for the best late-night Chinese restaurant London boasts? Look no further than Opium's cocktails and dim sum parlour.
Head into the capital's vibrant Chinatown and you'll be overwhelmed with excellent Asian restaurants, though the early morning offerings of Opium cannot be beaten.
The Char Siu Bao (bbq pork in a fluffy bun) are some of the best we've tasted in London – order the complete platter and they'll come accompanied by prawn and pork dumplings, including a couple of delicious soup parcels.
Old Compton Brasserie
Soho
Open until 12.30am on Thursday, Friday + Saturday, 11.30am rest of week except Sunday which is 11pm.
££
We adore how versatile Old Compton Brasserie is. Fancy oysters at midnight? Go for it. What about a naughty burger? Also possible. Whatever you fancy, Old Compton's got you covered.
No matter how many times we visit, we cannot resist ordering the roasted pork belly with mustard mash – though, the pan-fried salmon is almost as enticing.
Whichever dish you decide to order, make sure you get the truffle mac and cheese on the side – you can thank us later.
Three Eight Four
Open until 1am Friday + Saturday, 12am rest of week
£
If you're after a midnight feast in South London, head straight to Three Eight Four.
This hip industrial joint serves small Mediterranean dishes until late into the evening, with the likes of fried potatoes, arancini, and pig's cheek tacos making up our top picks on the menu.
Or, you know, head there just for their s'mores sharing board… we won't judge.
El Camion
Soho
Open until 2am
£
El Camion's tempting Mexican offering is the perfect post-drink pit stop in a vibey restaurant setting that looks like it's been taken straight from the streets of Mexico and dropped into our capital.
Meaty tacos and burritos are very much on the menu, though the jackfruit tinga and guacamole burrito is enough to tempt even those who wouldn't usually be caught dead with a plant-based offering.
Pssst… head down to the Pink Chihuahua (one of our favourite secret London bars) when you've finished scoffing upstairs.
VQ
Multiple Locations
Open 24 Hours
£
No guide to late-night eats is complete without including the most famous 24-hour restaurant London has to offer. Launched originally on Fulham Road in 1995, VQ has sprawled itself out across London in recent years.
VQ is a no-nonsense diner boasting a menu packed with smashing all-day breakfast options, milkshakes, and so naughty they're nice ice cream sundaes. We love the steak and eggs, with all the trimmings.
Polo Bar
Bishopsgate
Open 24 Hours
£
Tucked around the corner from Liverpool Street Station is Polo Bar: where metro tile seats merge into the walls and dinner is served 24 hours a day.
If you're after classic British comfort food – even if the urge strikes at 4am – Polo Bar is on hand with a menu consisting of fish and chips, shepherd's pie, and a selection of burgers.
Decimo
King's Cross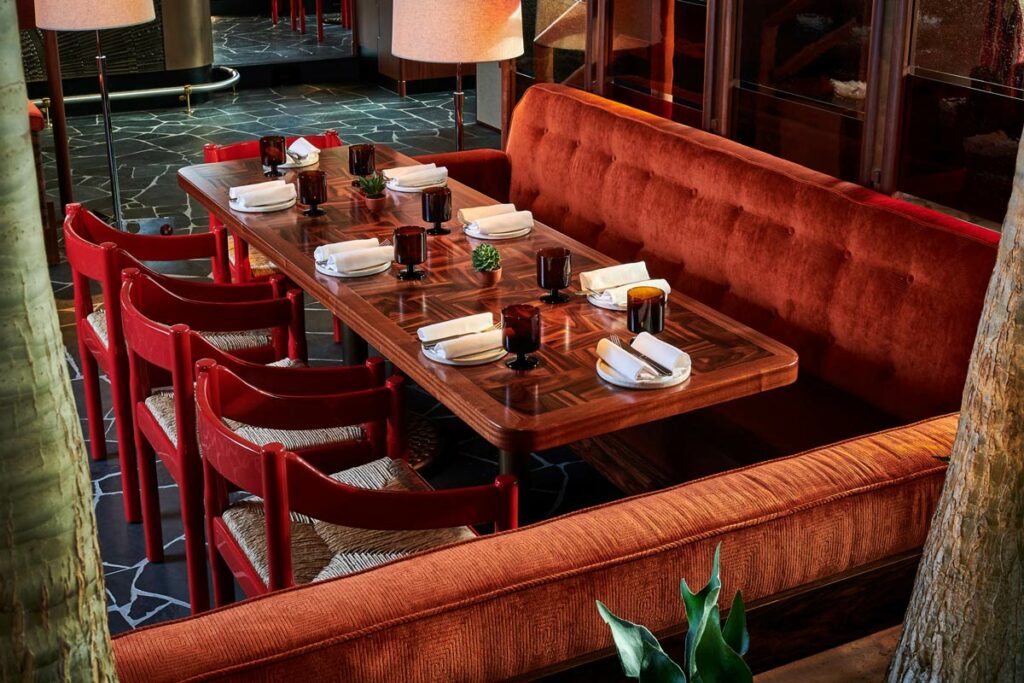 Open until 2am on Friday and Saturday, 1am on Thursday, 12am Tuesday and Wednesday, closed on Sunday and Monday.
£££
If you're after something a bit more fancy than your usual late night offerings, head to King's Cross and seek out Decimo.
The kitchen is run by Peter Sanchez-Iglesias whose kitchens elsewhere have picked up Michelin stars. Here he serves up more of his signature high-end spanish fare. It comes at a price but if you've got the dough it's one well worth paying.
The lounge setting at Decimo also seems to fit classy late night dining like a glove.
Brick Lane Bagel Shops
Brick Lane
Open 24 Hours
£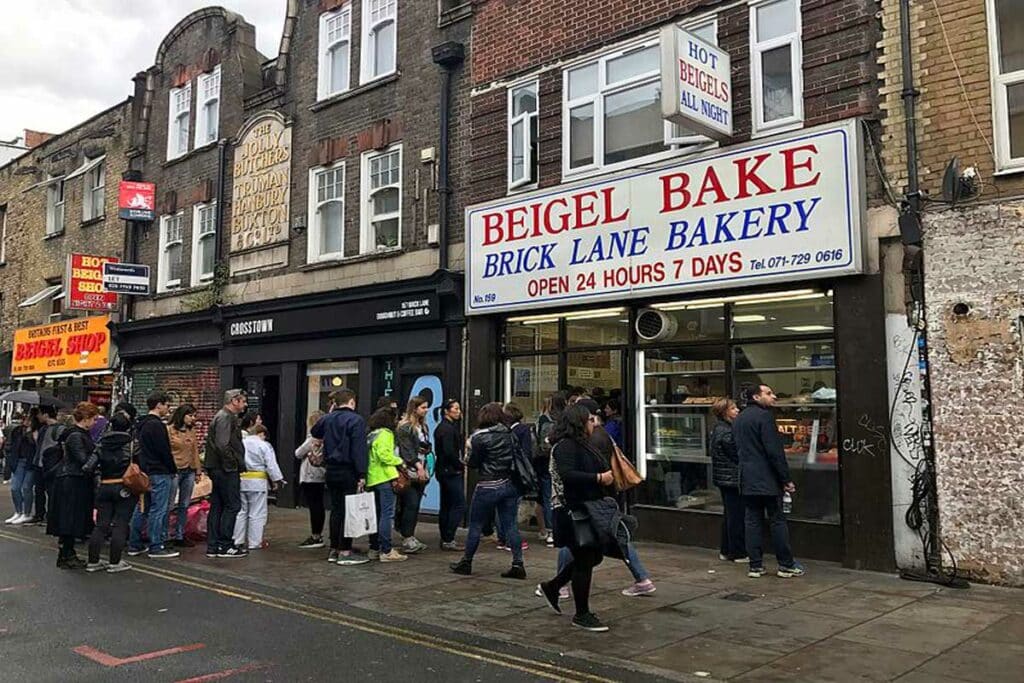 Looking for late night restaurants in east London? Well two of the city's best-loved food institutions are open 24 hours a day for a cheap eat. They would be Beigel Bake and Beigel Shop. You may know of them due to their long-standing rivalry – one that it seems every Londoner must take a stand on at some point in their life.
The two shops are pretty much side by side and both serve excellent bagels. You'll want to try the classic salt beef variety, but don't be too stubborn to try other options if you've eaten here before.
You won't have seating here, though there's nothing wrong with posting up kerb side with a bagel and a coffee in your hand at two in the morning.
Refill Eaterie
Brixton
Open 24 Hours
£
Open 24/7 and serving up some top-notch Caribbean grub, you can't do much better for late night restaurants in south London than Refill Eaterie.
Because of its popularity the place gets busy into the early hours of the morning, especially at the weekends. That gives the place a great atmosphere – one that blends the vibe of a late-night kebab shop and a very welcoming home.
The food is excellent and without a doubt will fill that hole that's got you cruising London for a meal in the early hours.
Bar Italia
Soho
Open until 4am
£
One of Soho's main dining institutions, Bar Italia, stays open late – until 4am every day in fact. It also packs in the customers and supplies very good vibes right up until the doors close.
The food on offer is classic italian: bowls of past or pizzas to be followed up by something sweet from behind the counter – a cannoli perhaps?
Bar Italia is hot on Italian football and rocks a pretty mahusive TV on the back wall. If there's a big game on in Italy you can expect the crowd to be made up mainly of football fans and the atmosphere to be electric.
Practical Tips for Nabbing a Table at London's Late Night Eating Spots
It's worth noting that even though a restaurant may close after midnight, they may stop serving food and/or seating people at 11pm. It's worth double-checking with the staff before you commit and find out you're unable to order food.
If you're looking for the best area in London for late-night eats, you can't beat Soho. This buzzy part of London keeps the party going until the early hours.
24 Hour and Late Night Restaurants in London: Map
Discover More London Restaurant Guides