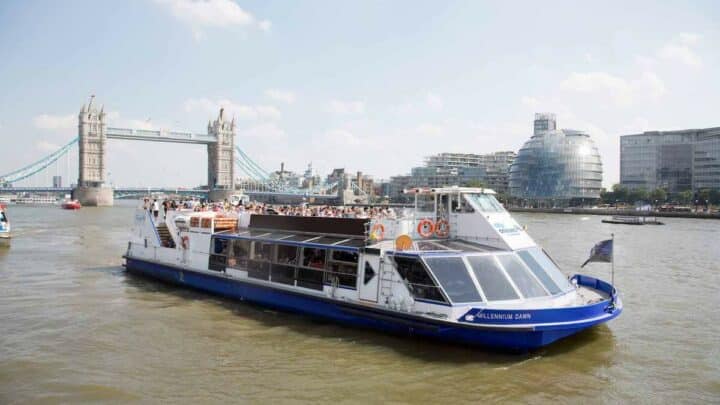 Looking to explore London's top sights? Here's why you should skip the heaving tube and opt to explore the capital in a far more relaxing way – on a City Cruises sightseeing tour.
*sponsored by City Cruises*
Get ready to whizz along the water and see London from a new perspective, hopping on one of City Cruises' River Thames sightseeing rides is the perfect way to spend an afternoon – or evening – in the capital.
Interested? Here's what you need to know.
Sightseeing Cruises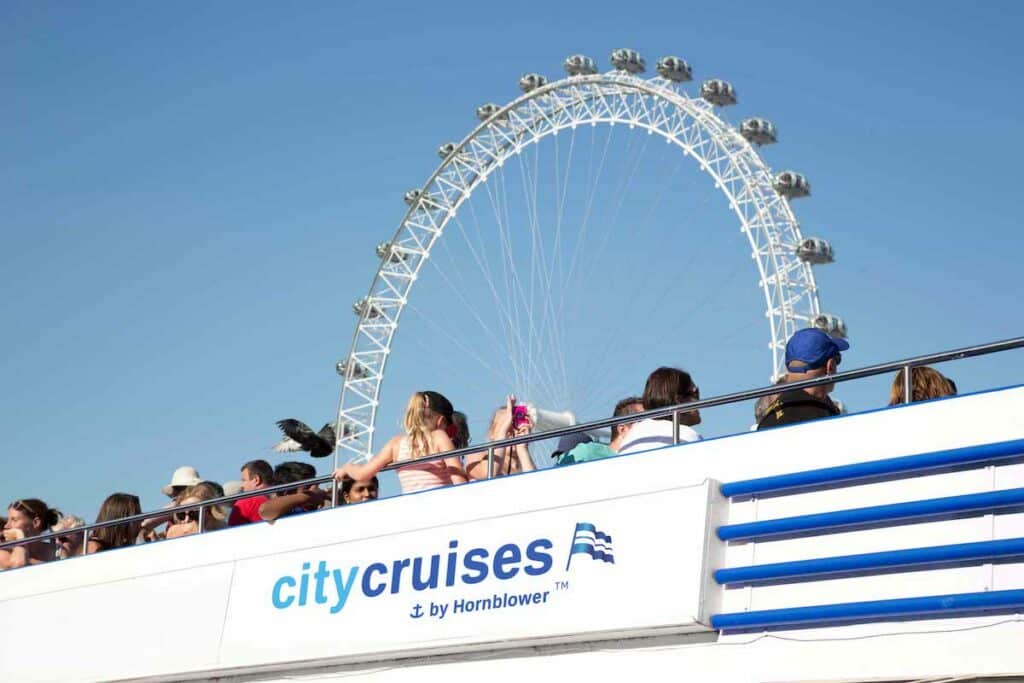 Think you've taken a brilliant Thames cruise? Think again.
City Cruises has knocked it out of the park with their offering – their captains provide a wonderful commentary on the history of London and the dazzling sights, and you've also got the choice between sitting in the spacious open upper deck or relaxing in the indoor saloons.
Keen to pack in some serious sightseeing? We recommend opting for the 24-hour Hop On/Off River Pass. You can join the boat tour at any of the four piers (located at Greenwich, the Tower of London, the London Eye, and Westminster), and have full access to the boats all day.
24-hour tickets cost just £22 for adults and £14.75 for kids, though the family pack (£44) covers 2 Adults and 3 Children. A pretty good deal, we think – a day of Tube tickets really can rack up!
An Epic Thamesjet Speedboat Ride
Ready to channel your inner James Bond? City Cruises' thrilling Thamesjet Speedboat is one of the most exciting experiences in the capital right now.
Over the course of 50 minutes, you'll get to enjoy some of London's top sights (Big Ben, Tower Bridge, and the London Eye, to name a few) as you set off on an adrenaline-pumping ride across the Thames.
Better yet, the immersive commentary will place you right at the heart of a high-speed MI5 mission.
The Festive Season 2022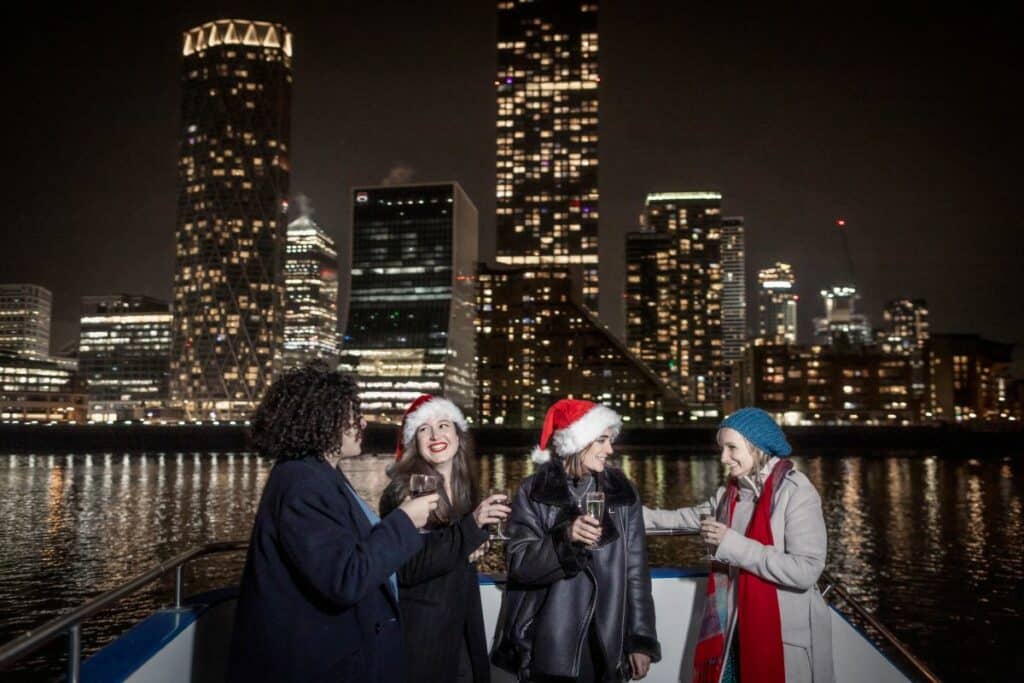 Is it too early to get excited for Christmas? Maybe. But City Cruises has got a stellar line-up of festive offerings that you don't want to miss out on, so it's worth thinking ahead.
Between the 1st and 18th of December, City Cruises is hosting a bunch of fabulous Christmas Lunch and Dinner Party cruises.
Climb aboard and enjoy hours of festive activities as you enjoy a tour of London's top landmarks. And, if you opt for the evening cruise, you'll even get to tuck into a traditional Christmas dinner followed by an on-board DJ and plenty of space for dancing.
If you fancy something really special, the Christmas Day events are sure to impress.
Choose between a Christmas Day Lunch Cruise, complete with a four-course dinner, carols, and music, or the Christmas Day Sightseeing Cruise, which sees you chow down on mince pies and mulled wine as you pass by the capital's top attractions.
Or, if you're channelling your inner Scrooge and can't quite bear to entertain Christmas thoughts right now, round off the year with a New Year's Eve Gala Dinner Cruise.
We can't quite think of a better place to see in 2023 than atop the River Thames, a glass of bubbly in hand.
City Cruises: Practical Tips
If you're going to be visiting London's top landmarks, it's a great idea to purchase the 24-hour pass that gives you unlimited access to the boat rides. This makes it easy to visit Big Ben, the London Eye, the Tower of London, and plenty more in one day.
We cannot stress enough: Book ahead. These experiences are incredibly popular and get booked up well in advance. We know it seems early to be thinking about Christmas, but leave it until November and you're guaranteed to be disappointed.
City Cruises: Map
City Cruises London: Read Next