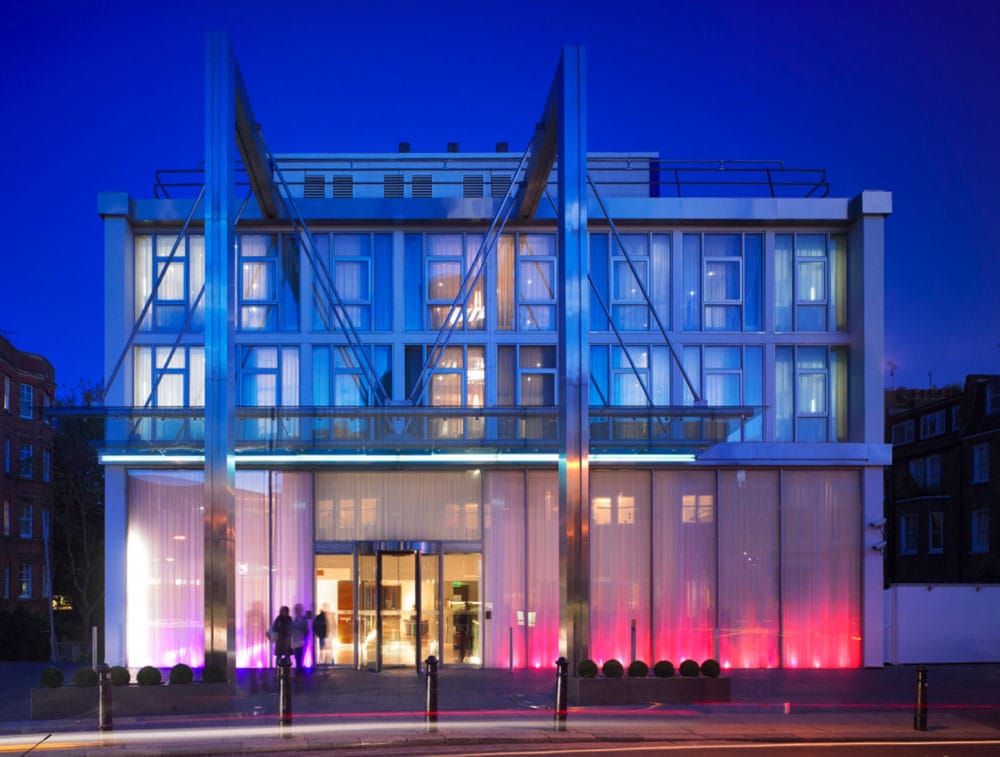 K West Hotel & Spa offers a high-end stay in London's Shepherds Bush. Read the full review now.
London has no shortage of places to stay – from grand old dames that have been around for centuries to ultra-modern lodgings and chic Airbnbs, you're never short of somewhere to lay your head at night. Well, if you have the money that is.
It takes something, or rather somewhere special to stand out amongst the white noise – to make both jaded reviewers and visitors stop in their tracks and really pay attention – particularly when that particular hotel is in the rather unlikely location of Shepherds Bush.
I'm talking about the K West Hotel & Spa, of course, the quietly stylish hotel in the old BBC Recording and Broadcasting Studios on leafy Richmond Road, yet mere minutes away from bustling Shepherds Bush.
First Impressions of K West Hotel & Spa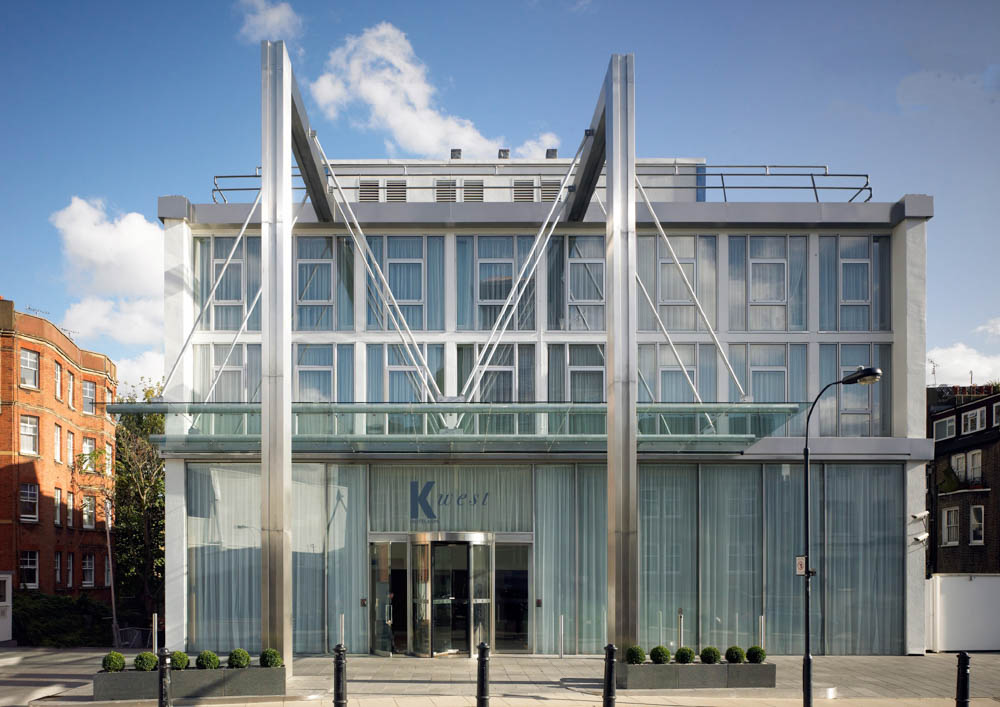 I'll level with you – I have visited K West before to spend some time in the fabulous K Spa, so it wasn't entirely unknown to me prior to my visit. It was, however, my first time staying in the hotel.
I've written enough about places to stay in London to know that K West's reputation came before it – the cool West London hotel that opened with aplomb in 2014 and has been making waves ever since.
You can't help but be struck by K West's exterior: a fusion of glass and metal that hints at the contemporary and quirky nature of the hotel itself.
Inside, the space is bright and airy, accentuated with colourful murals adorning the walls.
As the BBC Recording and Broadcasting Studios, celebrities including David Bowie, Jimi Hendrix and Bob Marley spent time in session in the building. While the use has changed, the aura of creativity and vibrance has not.
The vibe is quirky, stylish and unpretentious. Friendly staff go out of their way to make you feel at ease and the lobby bar is clearly as popular with locals popping in for a cheeky cocktail or two as it is with the hotel guests.
I can see why – the plush seating with plenty of space to lounge and relax is every bit as dapper as the rest of the hotel.
I spend a couple of hours down there in the late evening when it is quieter and the staff are attentive without being overbearing, whisking over my wine and then leaving us to relax. Unsurprisingly, the music playing is pretty good too.
The K West feels so friendly that it can be easy to forget just how large it is – 219 rooms in fact, lined along long corridors over a number of floors.
Rooms at K West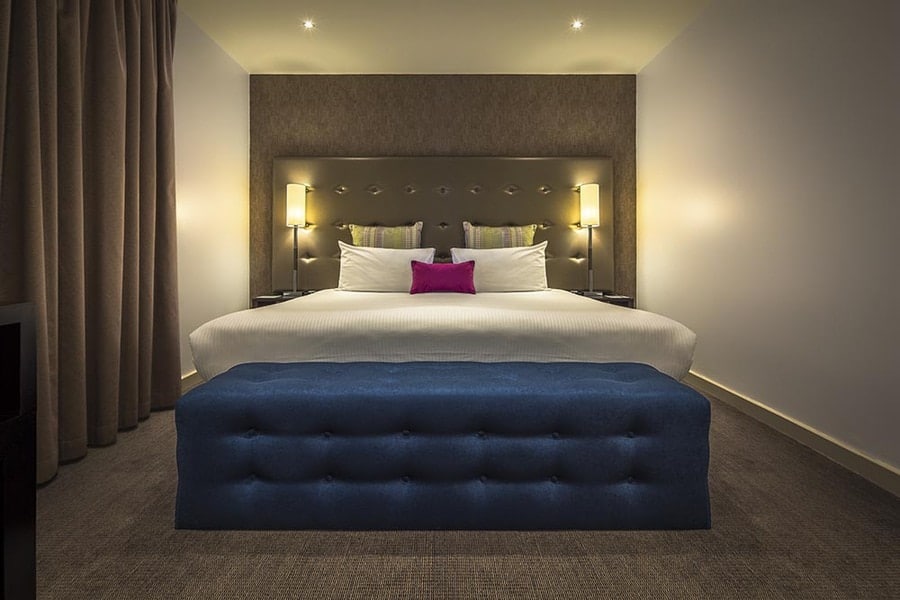 K West is defined by luxury, but it's not the stuffy luxury that leaves you no room to breathe or indeed sleep. It's a luxury defined by space and style – both of which you find in abundance in the hotel.
My Executive Room is easily one of the largest I've seen in London. Flanked by a huge 2 metre x 2 metre bed at one end, a large corner sofa at the other, with plenty of space (and a few more pieces of furniture) between.
Even the smallest room in the hotel is over 300 square foot – bigger by far than many of the shoebox-style abodes closer into the centre.
The rooms are just as stylish as the rest of the hotel and decked out with technology that allows me to order room service, request late check out and book a spa appointment all in a couple of swipes.
Plus there's a bathroom with White Company toiletries – so far, very good.
The bed is just as comfortable as it is large, encouraging you to sprawl out and get the kind of night's sleep you can only dream of at home.
Time to Relax – K Spa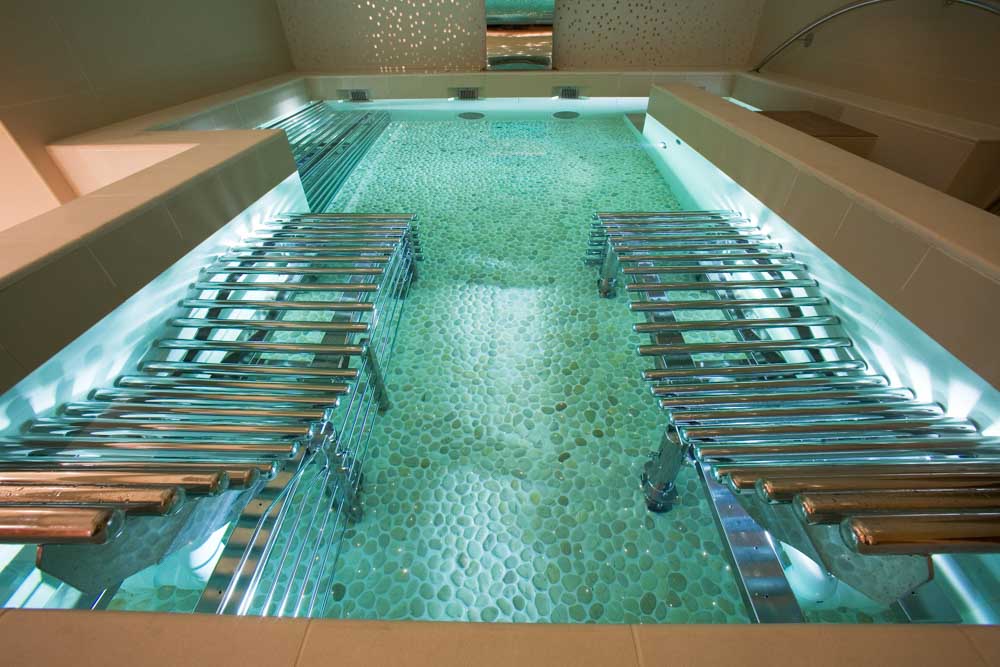 One of the things that really sets K West Hotel & Spa apart is… the spa. There's little wonder that K West often tops the charts when it comes to cool spa hotels in London.
I've written a separate piece from my previous visit to the K Spa for the Cryo-Oxygen Facial (short read: it's incredible).
This visit was no less fabulous – my companion and I spent the whole morning moving between the hydrotherapy pool, sauna, sanarium, steam room and Snow Paradise with spells chilling out in between and I'd happily go back again if only to repeat that part of the experience.
There's a reason the K Spa has won so many awards since its opening – my advice is to clear a morning or afternoon in your itinerary just to experience it.
Breakfast at Studio Kitchen
Rather than the bog-standard hotel full English, K West's breakfast menu has more than a few nice touches (though there is a full English there if that's what you want).
Breakfast bowls, smashed avo on toast, smoked salmon and cream cheese – it's exactly what you need to set you up for a day exploring London.
Exploring Shepherds Bush
Shepherds Bush has been slowly transforming itself – starting as a mainly residential part of London without any distinct appeal, it's added the Westfield Shopping Centre, not to mention a slew of chic bars, restaurants and hotels to its roster. There's even the chi chi White City House on the other side of the shopping centre, run by the Soho House Group.
All of that amounts to a lot of appeal when it comes to using it as a base for your stay (or staycation) in London.
The tube into central London (Central Line) is less than 15 minutes and it's on the London Overground and well served by buses in addition to that.
Where once it would have been pretty much inconceivable to stay in Shepherds Bush, it's now a convenient option, allowing you to explore a different side of London, whilst being a stone's throw away from the centre and its big ticket attractions.
Fact File: K West Hotel & Spa Review
Richmond Way, Shepherds Bush, London, W14 0AX
Prices start from £109 per night, K Suites from £540 per night.
020 8008 6600