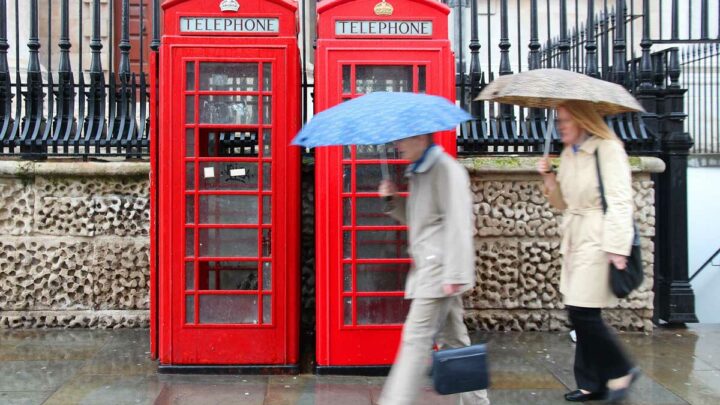 A rainy day in London shouldn't stop you from having a good time! Discover the best things to do in London in the rain.
England is famous for many things – but good weather isn't one of them.
Rain is almost synonymous with the place – but this has made us Brits all the more hardy. Bad weather doesn't stand in our way of having a good time. We've adapted to temperamental conditions, and have created cities and activities that aren't dependent on rare sightings of the sun!
London is no exception to this, and has a multitude of things to see and do whatever the weather is. So, even when the sky is grey and raindrops are falling, or murky puddles overspill and splash your feet – never fear.
If you find yourself in London in the rain, simply put up your brolly, get out your map and check out these rainy day activities.
We've put together a list of some great locations and things to do on a rainy day in London. Just because it's rainy, doesn't mean you can't have fun.
Things to do on a Rainy Day in London
Take a Trip to the V&A (or One of London's Many Free Museums)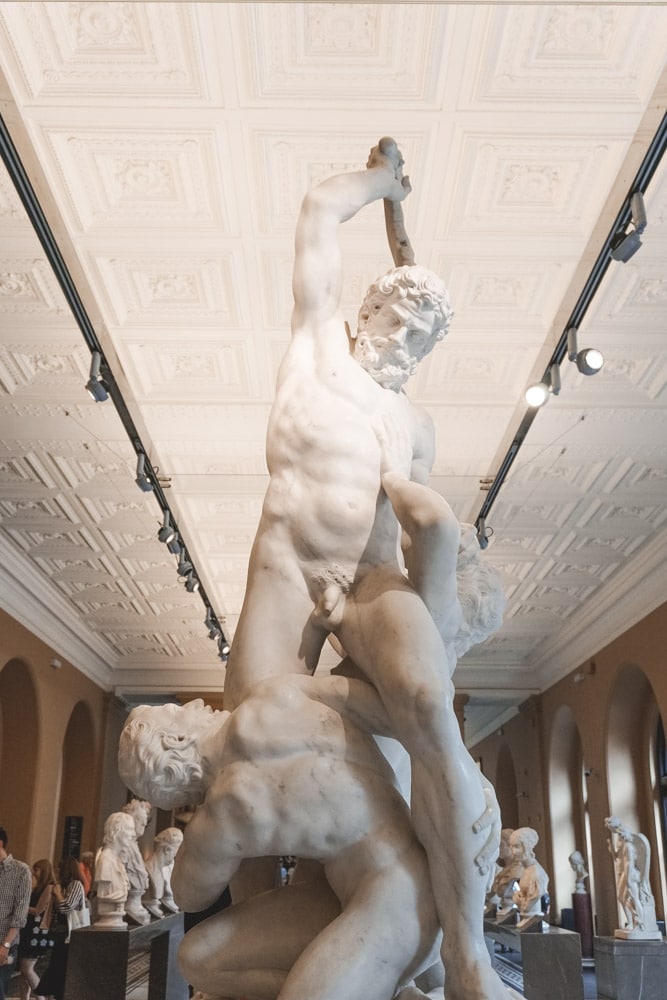 For fans of history, heritage and culture, London is the ideal place to be.
The city is home to some of the most famous art galleries and museums in the world – and best of all, many of them are free to enter!
Many of the museums and galleries are in some of London's most historic and architecturally impressive buildings which are a joy to look at and explore – regardless of whether you know your Monet from your Picasso.
The Victoria and Albert Museum (also known as The V&A) is the world's largest museum of applied arts, decorative arts, and design and houses a permanent collection of a remarkable 2.27 million objects.
It has some of the greatest resources for the study of design in all its formats – and can be found in the heart of South Kensington and easily accessible by tube, bus and foot.
Marvel at Modern Art at the Tate Modern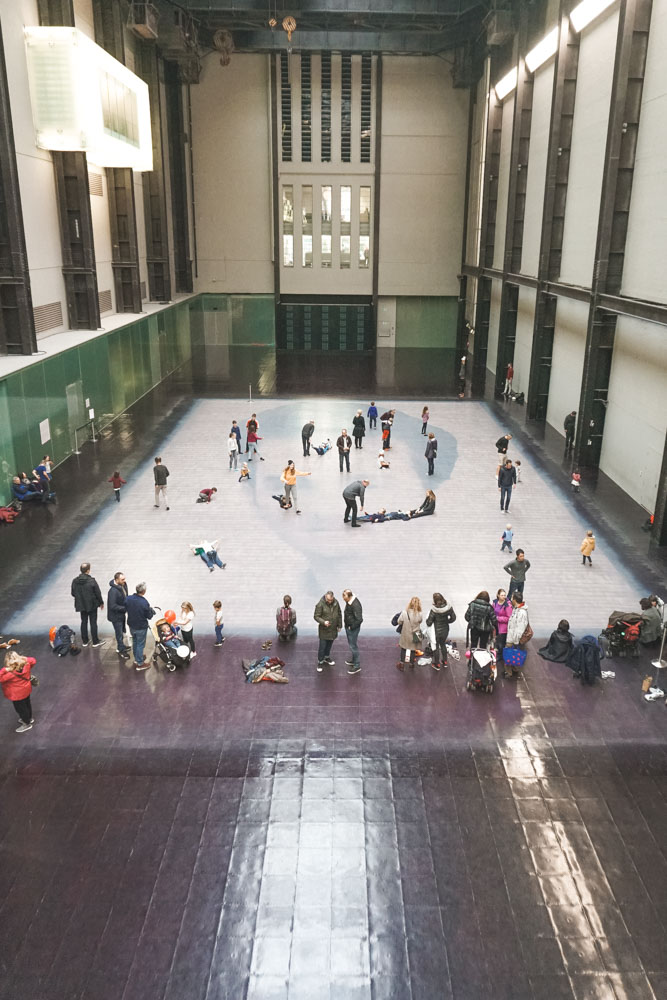 If you fancy something a bit more contemporary, head on over to the South Bank and visit The Tate Modern.
It's a stunning building containing the United Kingdom's national collection of international modern and contemporary art.
Although you have to pay for some temporary exhibitions, the permanent collection is free to the public and is a brilliant place to see some great art.
Visit the BFI Mediatheque
The BFI Mediatheque houses highlights from the BFI National Archive – which is the world's most diverse archive of film and television. Whether you're studying, researching or just want to browse – the Mediatheques are free to everyone and are expertly curated by theme.
With almost 3,000 titles and a further 85,000 at the BFI Southbank Mediatheque – there's something for everything to enjoy.
Snuggle in to Watch a Film at One of London's Swanky Cinemas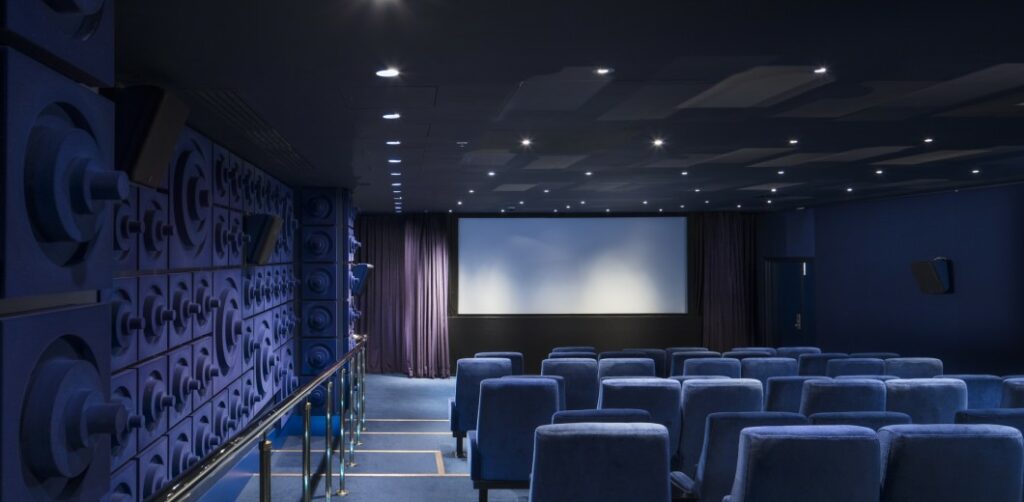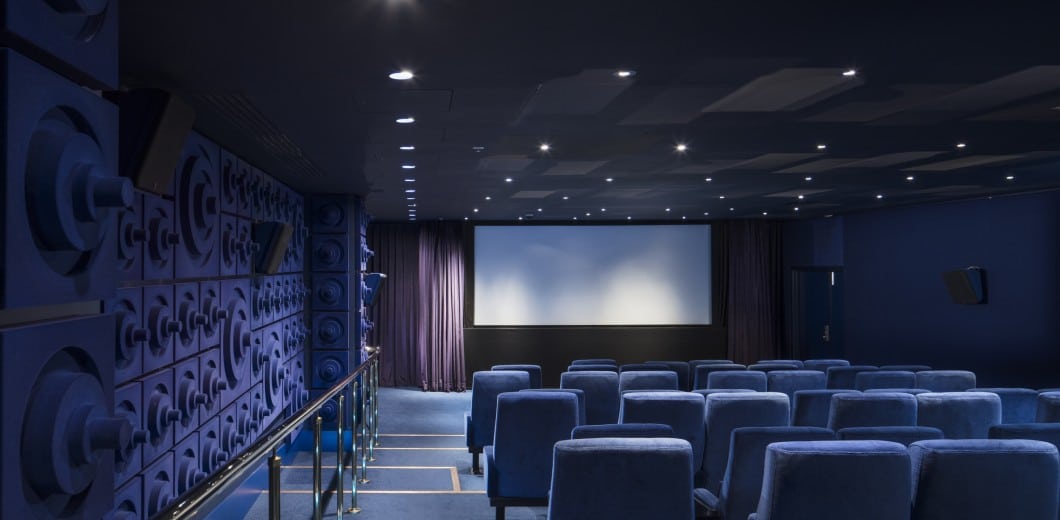 Watching a film is a classic rainy day activity, so grab your popcorn and head on over to one of the city's many fancy cinemas for a wonderfully relaxing afternoon.
London has some amazing independent cinemas that contain everything you need to make your film-watching experience that little more luxurious and memorable.
From amazing historic interiors to cultural hubs and more – there are lots of venues that are the perfect solution to a rainy day in London such as the Curzon at Sea Containers, or the Ritzy Picturehouse in Brixton.
Pit Your Wits Against an Escape Room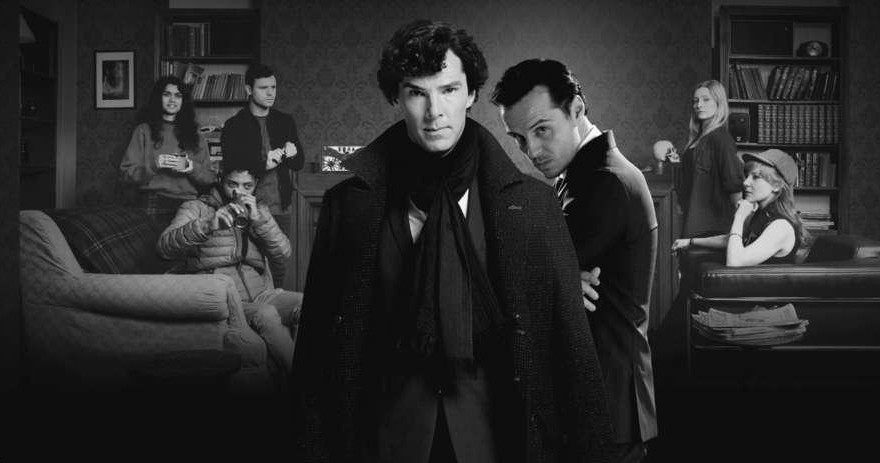 There are lots of things to do in London in the rain, but if you fancy something a little more challenging, a trip to one of the capital's many Escape Rooms is one activity that promises to kick your brain into action.
For those of you who may be unfamiliar, an Escape Room is a game where you are "locked" in. To escape, you must solve a series of puzzles in a certain amount of time to accomplish a specific goal – usually finding a key which will unlock the room.
There's an element of healthy competition to it. Many Escape rooms make a note of your team's time and with permission, will post it to their social media channels so you can compare how you fared with other people.
Escape Rooms are normally themed for extra fun and categorized by level of difficulty. It is well worth researching the venue you plan on going to in advance, so you can book tickets and pick a room that you and your team members think will be the most fun.
There's a wide selection of Businesses offering Escape Rooms in London. Check out Escape London and Escape Rooms for just a few of the options out there.
Learn About Something Unexpected at a Gresham Lecture
Expand your mind and learn something at Gresham College, a historical institution that has been providing free lectures within the City of London since 1597.
If you're considering which things to do in London on a rainy day, put Gresham College at the top of your list.
Where else do you get the opportunity to be taught by some of the greatest minds in a stunning building and all for free?
The topics of the lectures provided are varied and cover a wide selection of academic disciplines, including: art, business, history, law, mathematics, medical science, music, politics, religion and science.
Settle Down in a Bar or Cafe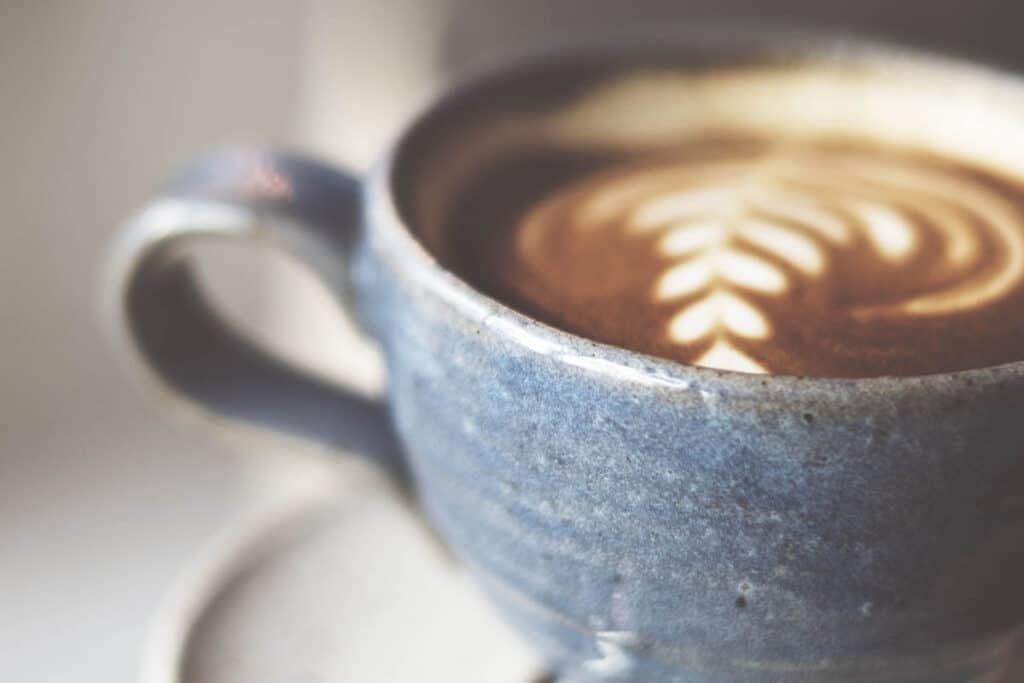 When the rain is lashing down, nothing hits the spot quite like a hot coffee or… perhaps something with a little more of a kick.
Settling down at a bar or cafe is one of the best things to do in London on a rainy day – and you'll be spoilt for choice!
London has a fantastic cafe and bar culture, with something to suit every taste. Chelsea and South Kensington have some lovely coffee shops.
If, however, you fancy something boozy, Shoreditch and Soho have a host of brilliant bars.
Read More: Where to Go in London for Inspiring Talks and Lectures
Ramp Up Your Knowledge at The Science Museum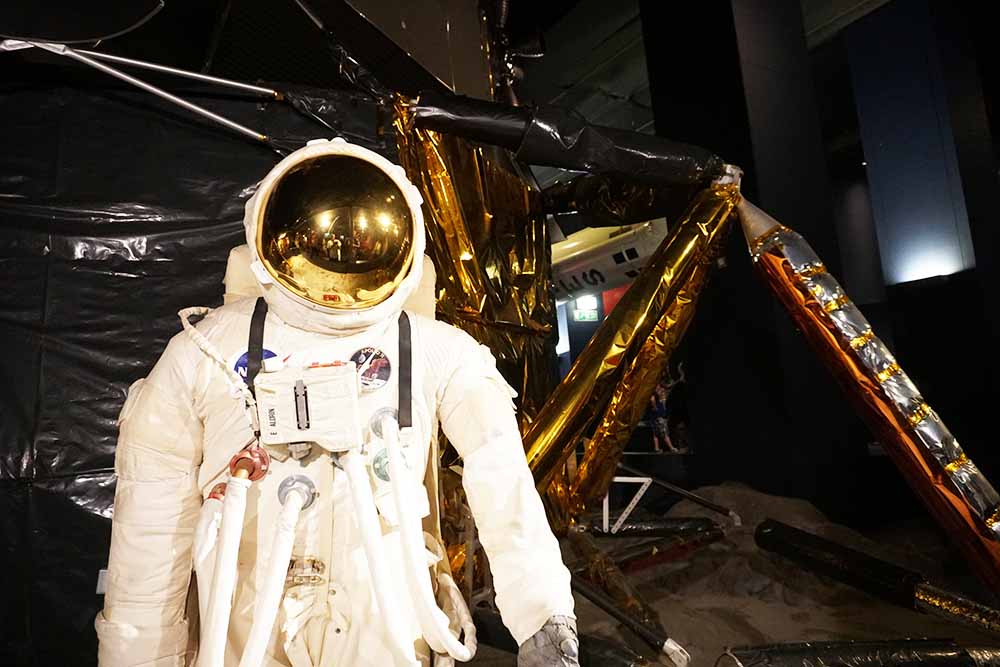 Founded in 1857, The Science Museum is one of London's most visited locations, attracting 3.3 million visitors annually – and not without good reason.
This famous museum tells the stories of extraordinary human achievement and technological advances, and can be easily located on South Kensington road.
Indulge in Some Retail Therapy
London is one of the best cities to shop in. In addition to the countless independent and designer shops that can be found across the city, London also has two large shopping centres at both Stratford and Shepherd's Bush which contain retailers, cafes and restaurants.
Read More: The 14 Best Shopping Areas in London
Enjoy a Relaxing Cruise Along the River Thames
Standing on a boat may not be an obvious idea when considering things to do in London when it rains – but believe us, it's worth putting your waterproof coat on for!
Sail down London's famous river in all its glory whilst witnessing some of its most iconic landmarks by gliding down the River Thames on a boat cruise.
Go Animal Spotting at London Zoo
Featuring 755 species of animals that range from lemurs to lions, London Zoo is the perfect way to brighten up a rainy day in London.
Originally founded in the early nineteenth century, this zoo is now used for conservation and is a popular tourist spot.
With plenty of sheltered spaces and indoor exhibits, you can get up close to animals you normally wouldn't see, and remember the day by getting a souvenir at the gift shop.
Head Down to The Barbican Centre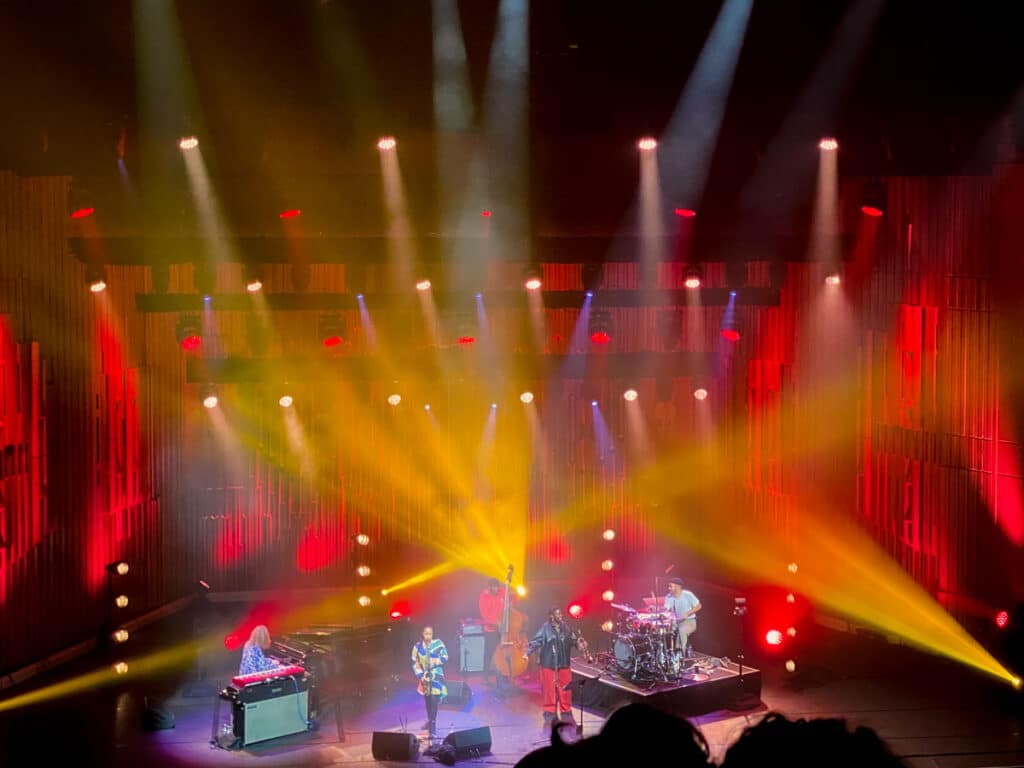 For architecture fans, the Barbican Centre is a great place to go to see a classic example of brutalist design.
More importantly, in addition to being an iconic London landmark, it's packed with cool things to do – meaning you can escape the dull weather and venture into its many spots.
There's a performing arts centre which hosts classical and contemporary music concerts, a theatre, a cinema, art gallery and a gorgeous conservatory that's packed with tropical plants.
Experience the Wonders of Space at The Royal Observatory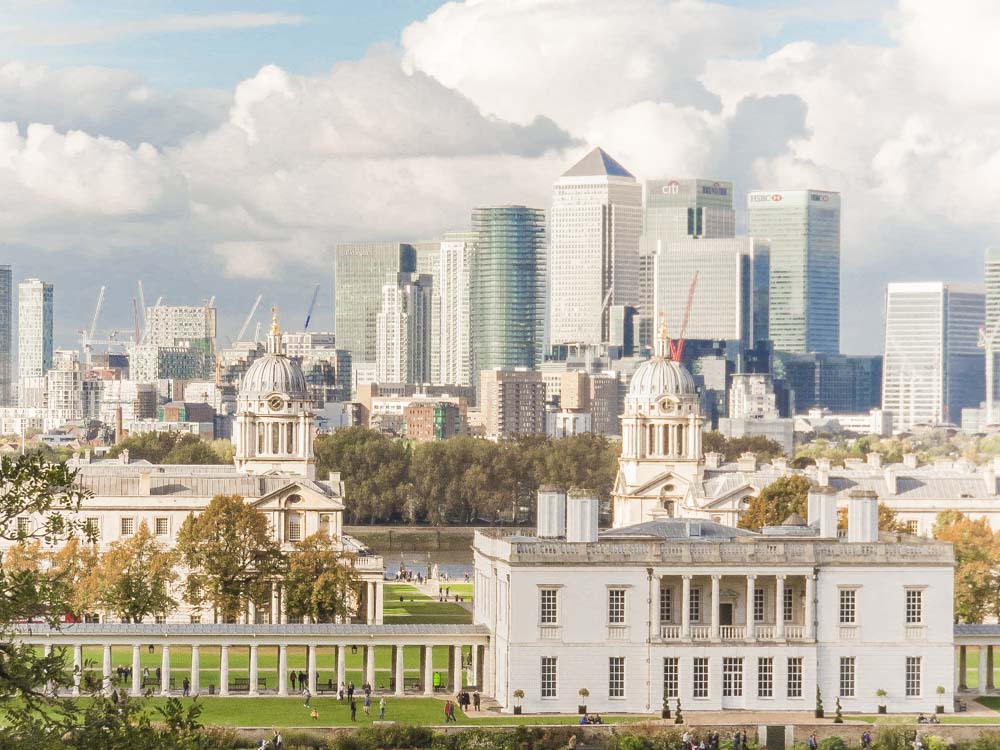 Visit the Royal Observatory in Greenwich, home of Greenwich Mean Time (GMT) – the prime Meridian of the world and also London's famous planetarium. Here you can experience expert commentary from real astronomers and stand on the Prime Meridian Line at the home of Greenwich Mean Time.
Greenwich is also well renowned for its maritime history, so there's also lots of other indoor activities nearby, such as the famous Cuty Sark or the National Maritime Museum.
Visit St Paul's Cathedral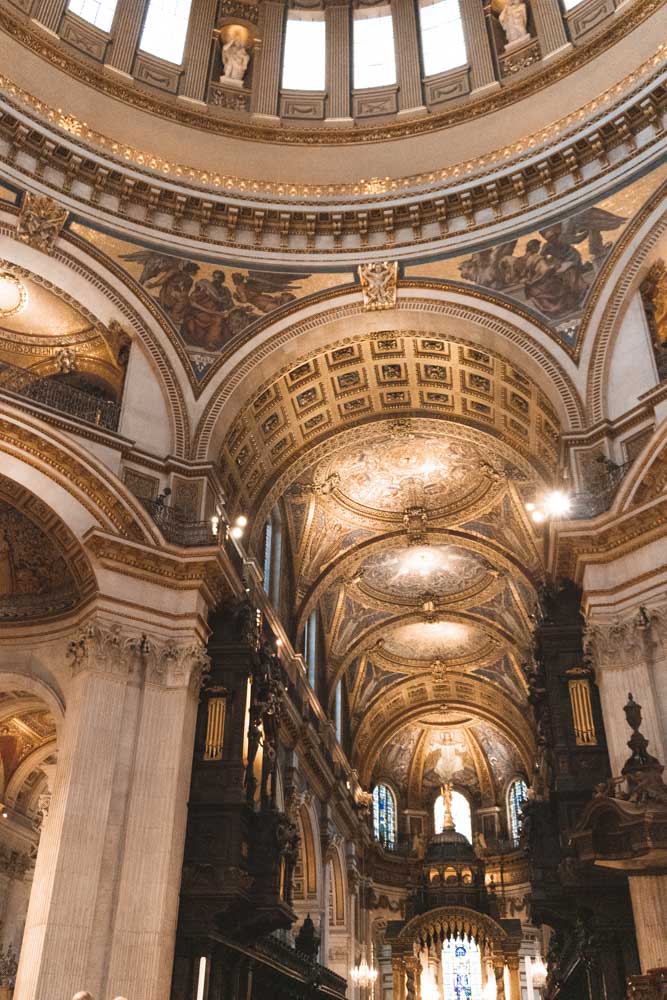 You don't have to be religious to appreciate the stunning beauty of this famous London landmark. Take shelter from the rain in this historic cathedral and learn all about its rich and interesting past.
You can also explore the galleries and crypt, or simply just take in the amazing exterior and interior of the building. Visit their website for more information.
Check Out the City's Famous Markets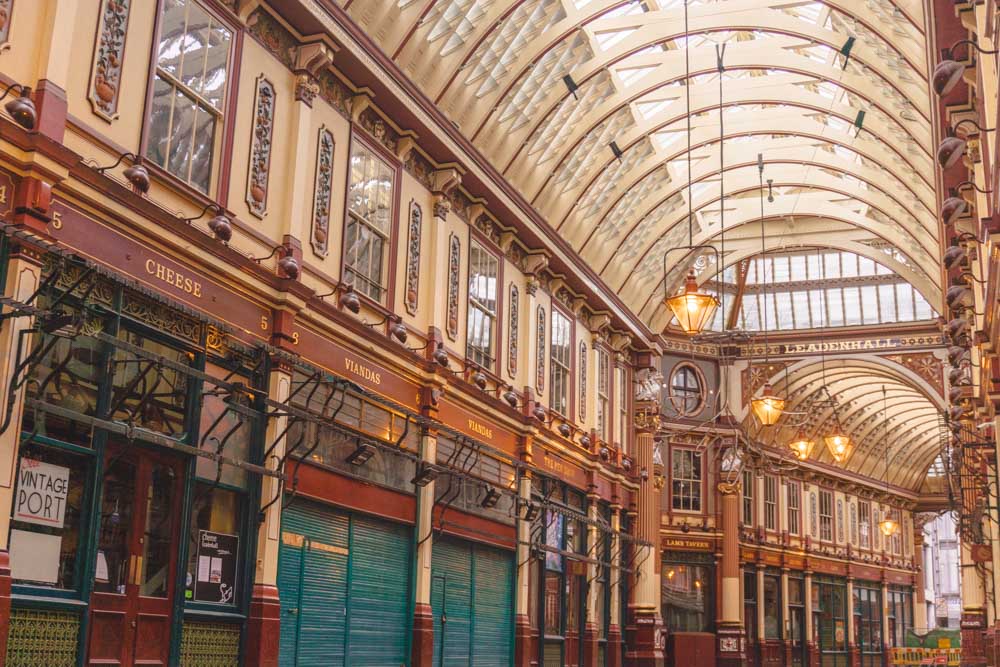 London has a large choice of markets that sell everything from clothes, bric-a-brac, food, art, antiques and more! Whether you're in the mood to spend or simply want to browse the wares, check out Borough or Camden market.
These are both indoor activities that are well sheltered, and serviced by traders serving up a plethora of delicious food and drinks sure to warm you up.
See Sea-Life at the London Aquarium
For a relaxing yet informative day, why not take a trip to the aquarium? It is a good place to escape the rain, and allows you to witness creatures of the ocean in a darkened, and peaceful environment.
Discover an amazing underwater world at SEA LIFE, and wave hello to the many different species of fish and amphibians as they dive and swim around you. Time it right and you may even catch the daily feedings.
Cruise London's Book Shops
London is a literary city. Far from just being the home of many of the English language's greatest writers, it's also got some pretty amazing bookshops, and great as it is, we're not just talking about London's countless branches of Waterstones.
If you head to Bloomsbury you can find many good spots within a short walk of each other. Top of our list for those is Judd Books – they've got a great collection of classic literature and art books, all super cheap – and just over the road, you'll find Gay's The Word, the world's oldest LGBTQ bookstore. Skoob is nearby too.
Another classic spot you should have on your radar is Daunt Books in Marylebone. The place is an institution and you could easily while away an entire rainy afternoon flicking through the stuff on the shelves – something we love doing whenever we have good reason to.
Read More: Brilliant Independent Bookshops in London for Your Next Read
Hit the Arcade
What could be better on a rainy day that a trip down memory lane? Remember all those classic arcade games you used to love as a kid? Well there are a bunch of places in London where you can go to play them – and let us tell you, they have not got old.
Some of these excellent spots have even had the clever idea of combining the arcade games with a bar. That means you can knock back drinks as you smash your friends on Tekken, or get behind the wheel of car on Daytona. Can you ask for more?
Four Quarters is where you'll want to be for that. It's also worth considering a trip to the future. London also has a heap of places where you can get stuck into some VR gaming, donning the headset and entering a whole new world to do everything from shoot it out against zombies to stroll on beautiful desert islands.
Practical Tips for Exploring London in the Rain
Plan your route
London is the UK's largest city, and has an area of 611 square miles, 11 tube lines servicing 272 stations and a population which exceeds 8 million people. Knowing where to go is therefore essential.
Citymapper is a great resource. You can visit their website here, or download their app.
Check Opening Times
There are few things more disappointing in this world than walking for hours to realise the destination you were so excited to see is closed.
Many independent businesses or organisations don't follow standard opening hours, so if you're going to a smaller or less-known venue it is beneficial to check their website or call beforehand to see when and if they are open.
Book in advance
Although London offers many free events and activities, many of them still require tickets in order to control and monitor attendance. Similarly to above, it's worth checking with the organisation beforehand to see if any form of registration or reservation is necessary.
In an increasingly environmentally-aware society, physical or paper tickets are rapidly being replaced by digital confirmations so always make sure that your phone is on full battery and you have a charger handy.
London Rainy Day Activities: Map
Looking for More London Rainy Day Activities? Read These Guides