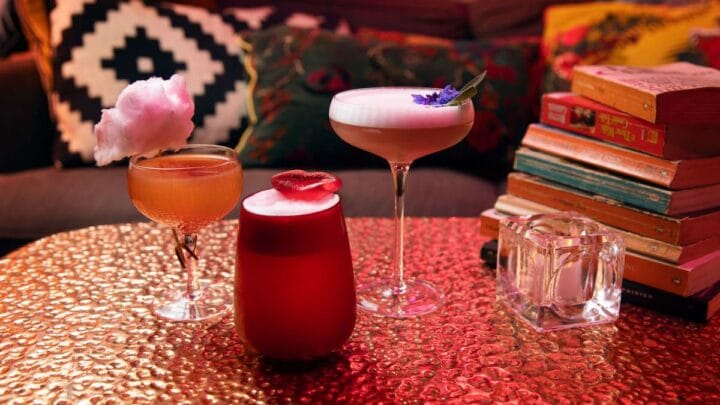 Looking for the best things to do in London in June? Don't miss the best things to see and do in the capital this month with this handy guide.
We hope you're excited for the Jubilee – many of the brilliant things to do in London revolve around the monumental celebration this month. Though, have no fear if you couldn't be less excited, there's plenty more to do in London this month.
From foodie festivals to interesting exhibitions, these are the events you need to have on your radar this month.
Things to do in London in June
Celebrate the Platinum Jubilee Weekend
Multiple Locations
2nd – 4th June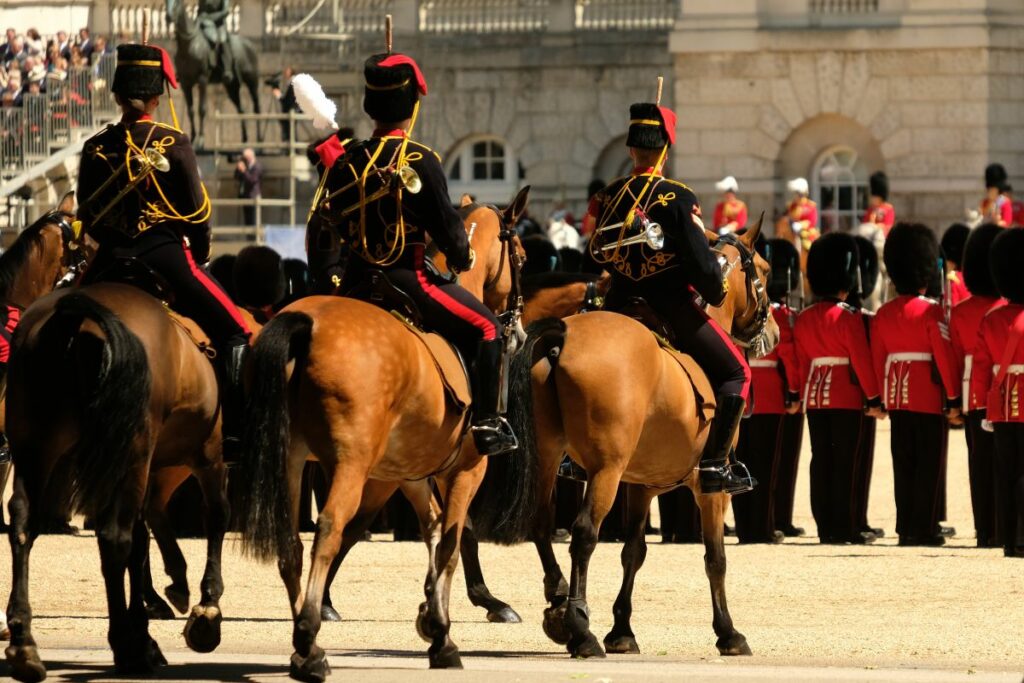 Listen, there are more ways to celebrate the Platinum Jubilee than we can count – London's going in hard on the parties for Queenie. Perhaps it's the excuse for a big booze up (likely), though, the long weekend might just have a little something to do with it.
Of course, the Royals themselves have got plenty of events planned – from a magnificent concert to the extra-special Trooping the Colour Parade, there are plenty of (free) ways to get involved in the celebrations.
Other top picks include the beautiful floral spectacle being displayed at the Tower of London right now, though we are also very excited about Ganymede's Belgravia street party and, we'll be honest, the chance to cuddle up to a Corgi at Leadenhall market on June 1st.
Read More: Our Guide to the Platinum Jubilee
Marvel at Picasso Ingres: Face to Face
National Gallery
From 3rd June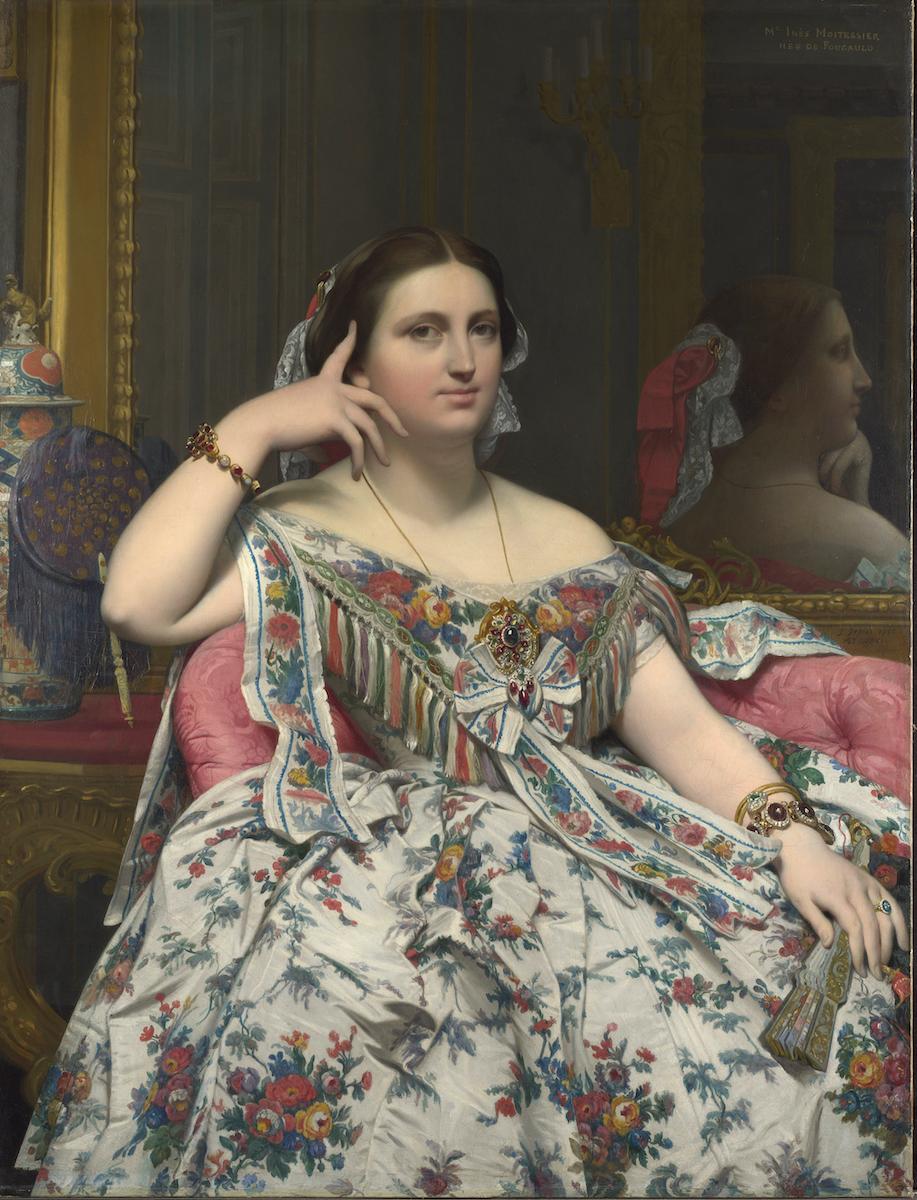 One of the UK's most exciting exhibitions is sidling up to the National Gallery in London in June.
In fact, it's a world-first – Woman with a Book by Pablo Picasso (1932) will be hung side by side with Jean-Auguste-Dominique Ingres' Madame Moitessier (1856), which famously inspired it.
This wasn't the first time Picasso *ahem* borrowed from other artists, as this exhibition will highlight. The artist's work was famously inspired by plenty of big names in 19th-century art.
Tickets are free but need to be booked in advance here.
Cross the Tracks Festival
Brockwell Park
5th June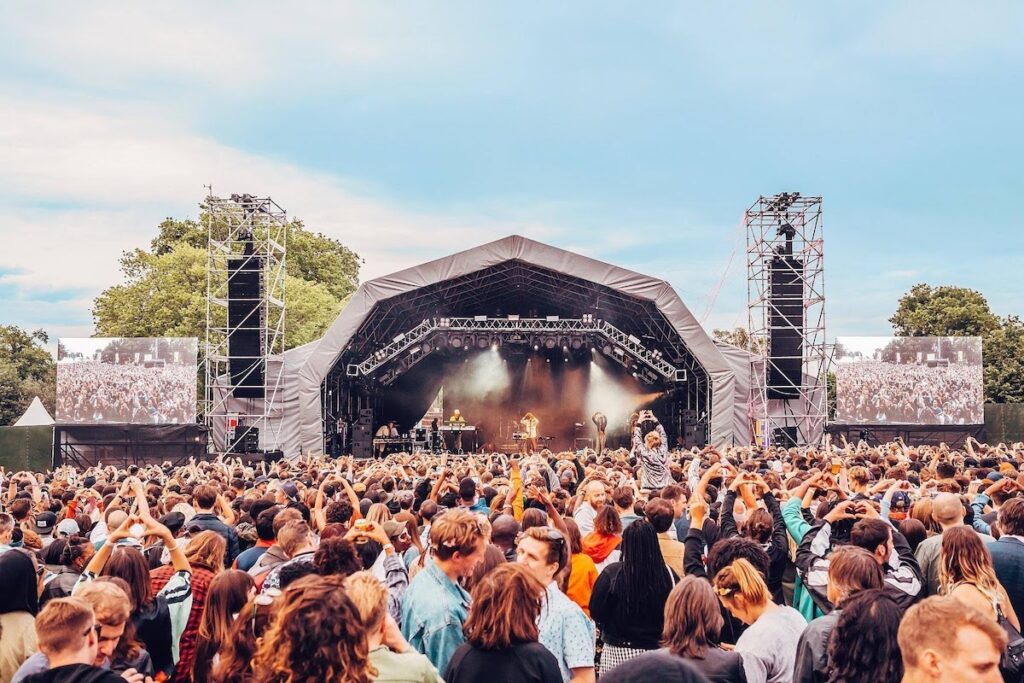 Cross the Tracks festival needs to be at the very top of your London activities in June list. With a line-up featuring Khruangbin, Joy Crookes, and Patrice Rushen, this looks set to be the vibiest festival of summer 2022 – which is saying a lot, as there are so many excellent ones to choose from.
Not convinced? Alongside the stellar lineup, there's set to be around 40 street food stalls, a creative market, and plenty of craft beer breweries from the capital and beyond.
Penny Goring Solo Exhibition
Institute of Contemporary Arts
From 8th June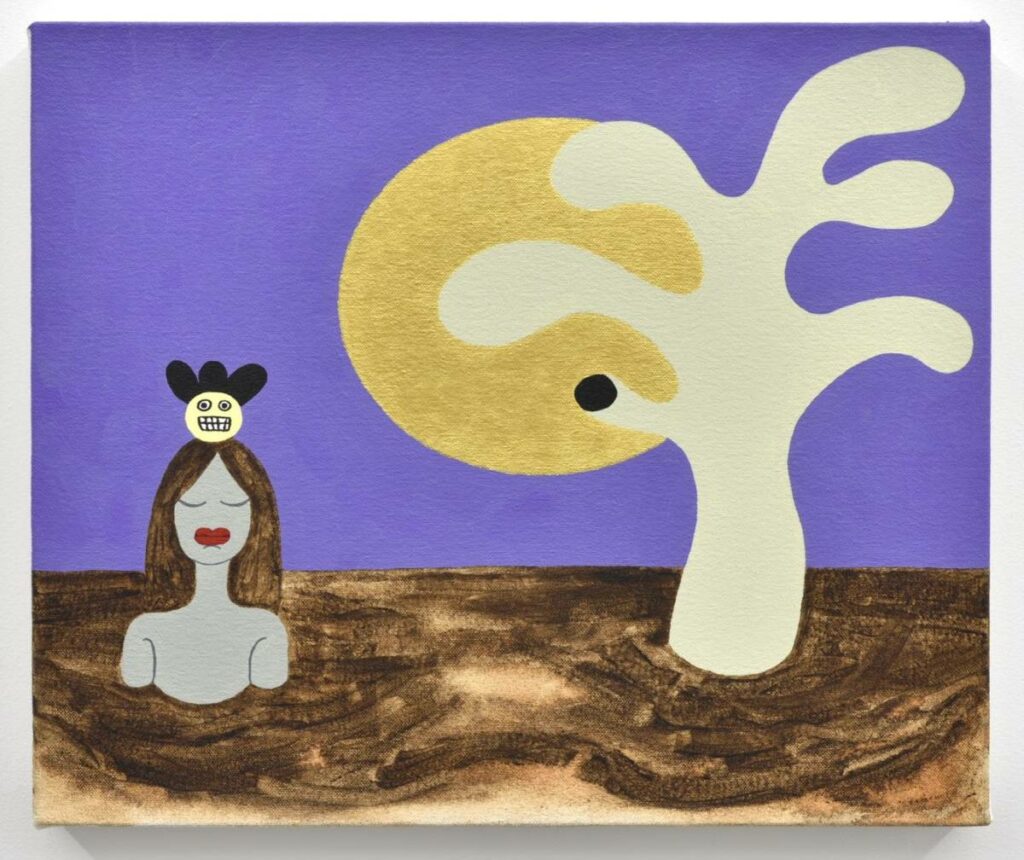 One of the very best things to do this summer in London is to head to Penny Goring's fabulous new solo exhibition at the ICA.
Spanning the 80s and 90s right up to today (gosh, we feel so old), Goring's work displays her thoughts, visions, anxieties, and emotions. The result? A mesmerising exhibition made up of her inner musings, as well as a little glimpse into the thought processes behind her art.
The Garden Museum British Flower Week
The Garden Museum
9th – 13th June
Fresh off the back of the RHS Chelsea Flower Show, The Garden Museum returns in 2022 with a bloomin' beautiful week dedicated to British flowers. In partnership with New Covent Garden Market (one of our favourite floral spots in the capital), this festival is a celebration of British growers and creative floristry.
This year's theme is The Future, and five wonderful florists will be installing magical creations to help immerse visitors into this flowery world. The best bit? The sculptures will be crafted from sustainable materials, using eco-forward methods.
Head to Grace Jones' Fabulous Meltdown Festival
Southbank Centre
10th – 19th June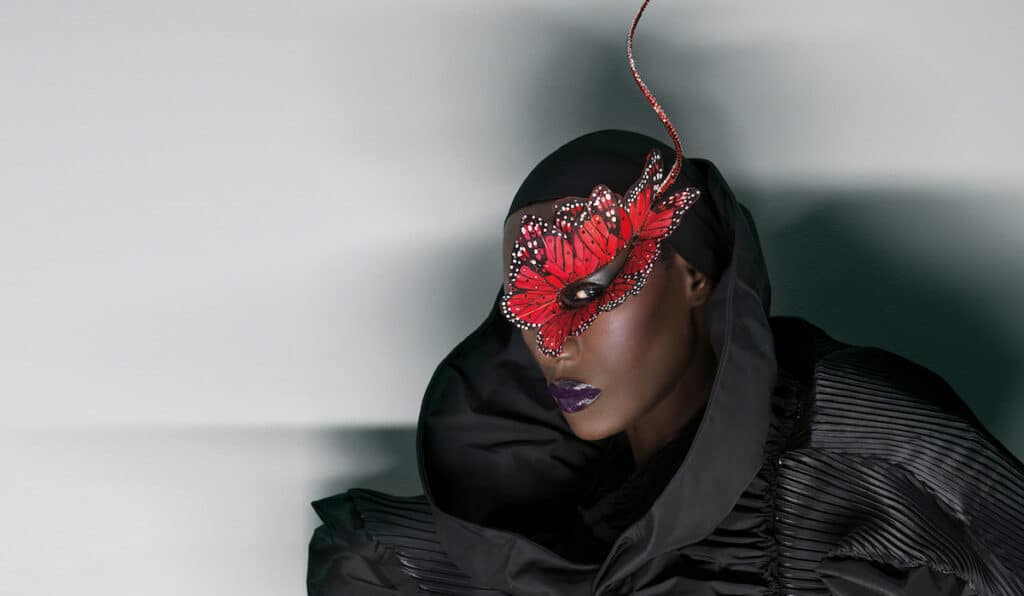 Meltdown is the annual London Southbank Centre festival that invites a rotation of stars to curate their dream line-up of acts – and this year, it's the turn of Grace Jones. Previous curators have included David Bowie, M.I.A, and Nile Rogers, so it's no wonder we're a little bit excited.
From neo-soul and jazz to dancehall and R&B, Grace Jones' line-up does not disappoint. You can read our guide to the festival here, as well as the events we're most excited about.
Celebrate National Beer Day
15th June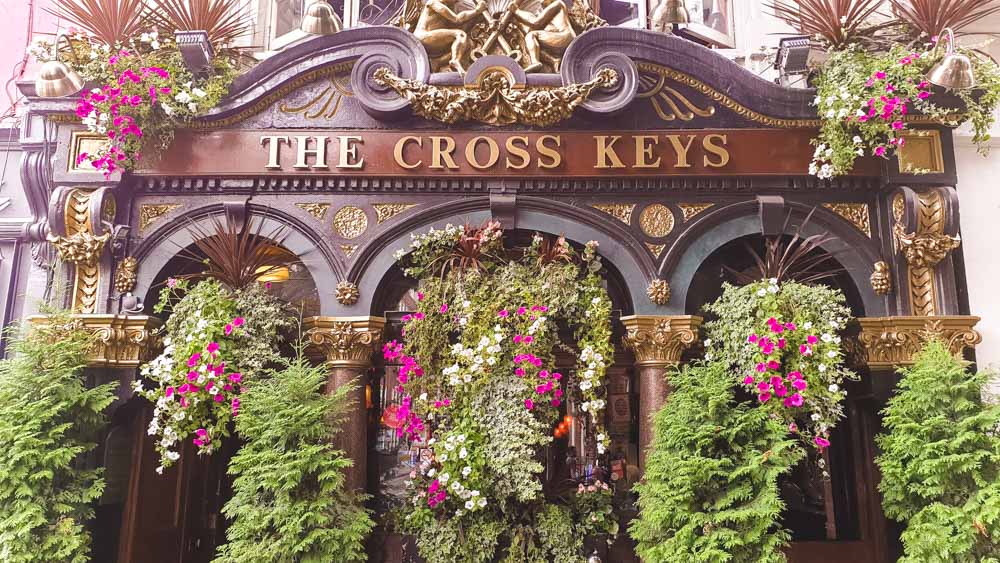 In this month's edition of special dates that are most definitely marketing tactics, but we love it anyway is National Beer Day, dedicated to the good stuff.
Luckily, we've done our fair share of partying research over the years – so we like to think we know a thing or two about the London beer scene. Some of our favourite places to drink include Bermondsey Beer Mile, Vinegar Yard, and Flat Iron Square. Though, you need to check out these historic boozers for an authentic London experience.
Eternally Yours at Somerset House
From 16th June
Somerset House's upcoming exhibition in June is the heartwarming Eternally Yours: An exhibition about Repair, Care, and Healing.
From textiles and ceramics to furniture, this wonderful exhibition celebrates the historical, emotional, and healing properties of the objects we keep close – and there's even going to be a live repair shop to bring a touch of magic to broken items.
Get Revved Up at Monster Jam
London Stadium
18th June
Petrolheads will not want to miss the exciting Monster Jam, which will be heading to London in June for the very first time.
In celebration of its 30th anniversary, the event is taking over London Stadium, bringing with it a huge selection of 12,000-pound Monster Jam trucks such as Grave Digger, El Toro Loco, and Megalodon. Prepare to scream and shout as they push all the limits in freestyle, skills, and racing competitions.
Grab your tickets here – the pit party has already sold out!
Appreciate Your Papa on Father's Day
19th June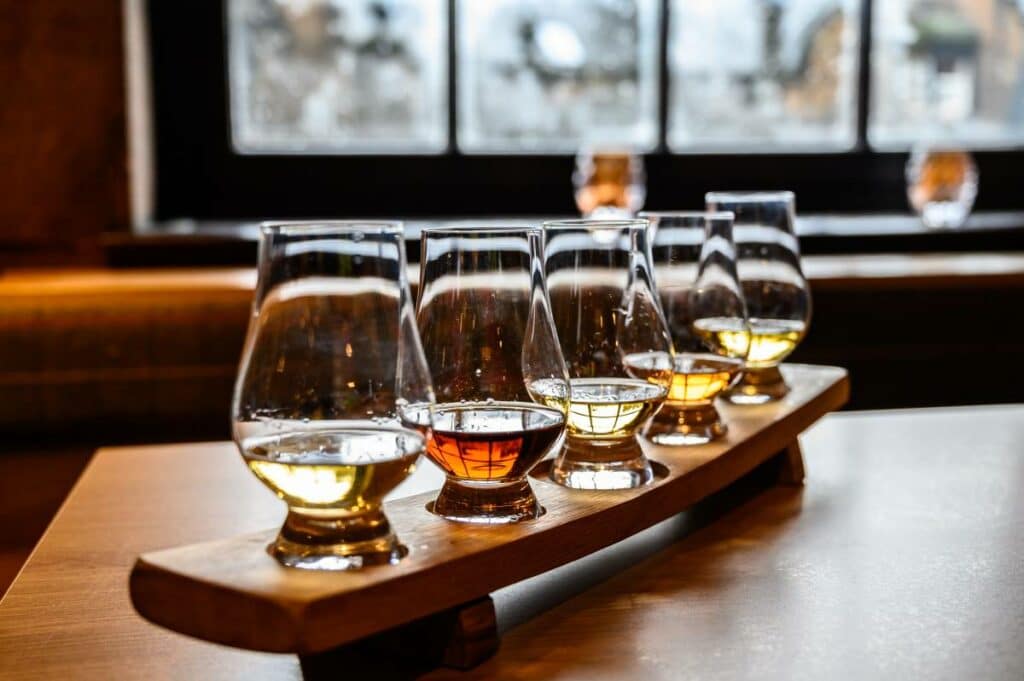 In need of some genius ways to treat Dad this Father's Day? We've got it totally covered – and there's not a Lynx Africa in sight.
From whiskey tasting – that you'll certainly enjoy too – to free cocktails at Heliot Steak House (this one's just for Dad, soz), the capital is bursting with fabulous ways to treat the most important man in your life.
Personally, we're really excited about Jimmy's BBQ pop-up. Nothing quite screams Dad like a summer BBQ… and socks and sandals.
Read More: Father's Day in London.
Go Wimbledon-Crazy
Multiple Locations
From 27th June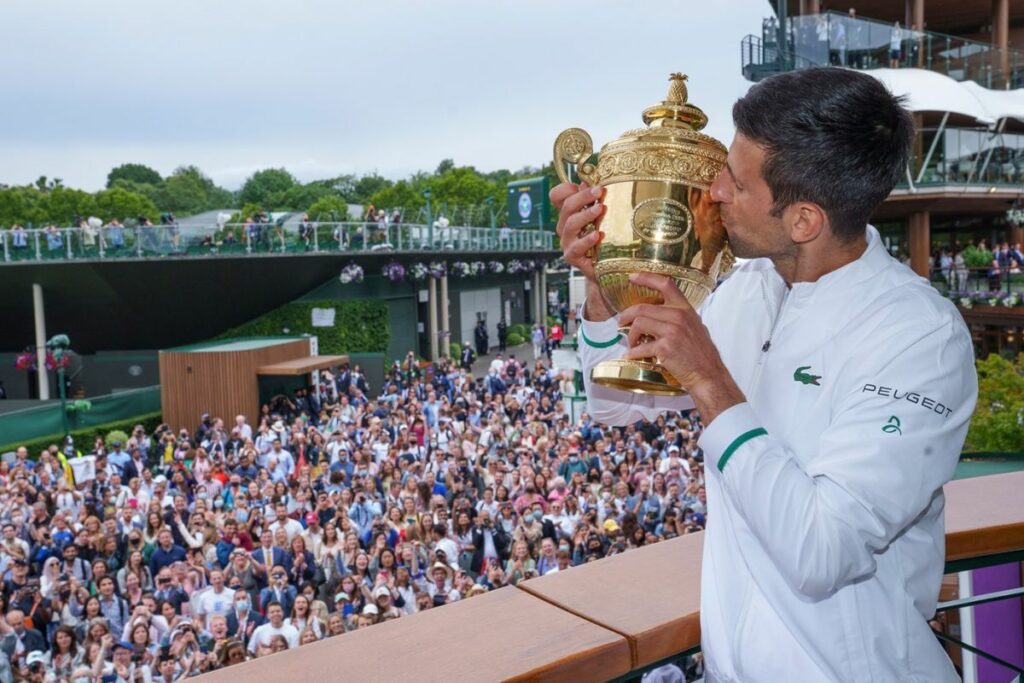 The nation's favourite tennis tournament returns in 2022 – with live spectators! That's right, Wimbledon is back in June and if you haven't already snagged yourself a ticket, there are plenty of fabulous places to watch it in the capital. You'll find them all here in our Wimbledon guide.
Top picks include the iconic Henman Hill/Murray Mound – thousands of people gather here to scoff strawberries and cream and settle in for nail-bitingly tense matches – as well as Canary Wharf's Summer Screens and St Katherine's Docks.
Pack yourself a bumper picnic and get ready to be glued to the screen – if this year turns out to be anything like Emma Raducanu's debut in 2021, history will certainly be made.
Be Inspired at The Last Word Festival
Camden Roundhouse
Various Dates
The Last Word Festival kicked off last month and has been a roaring success so far – and June's line-up is no less epic.
From a poetry slam final (9th) and talks by BBC 1extra to live podcast recordings, the month is jam-packed with excellent events. We're really excited about the Verses Spoken Word and Poetry Night on the 12th June.
Check out the full line-up and book tickets here.
Catch a Gig at The Jazz Café
Various Dates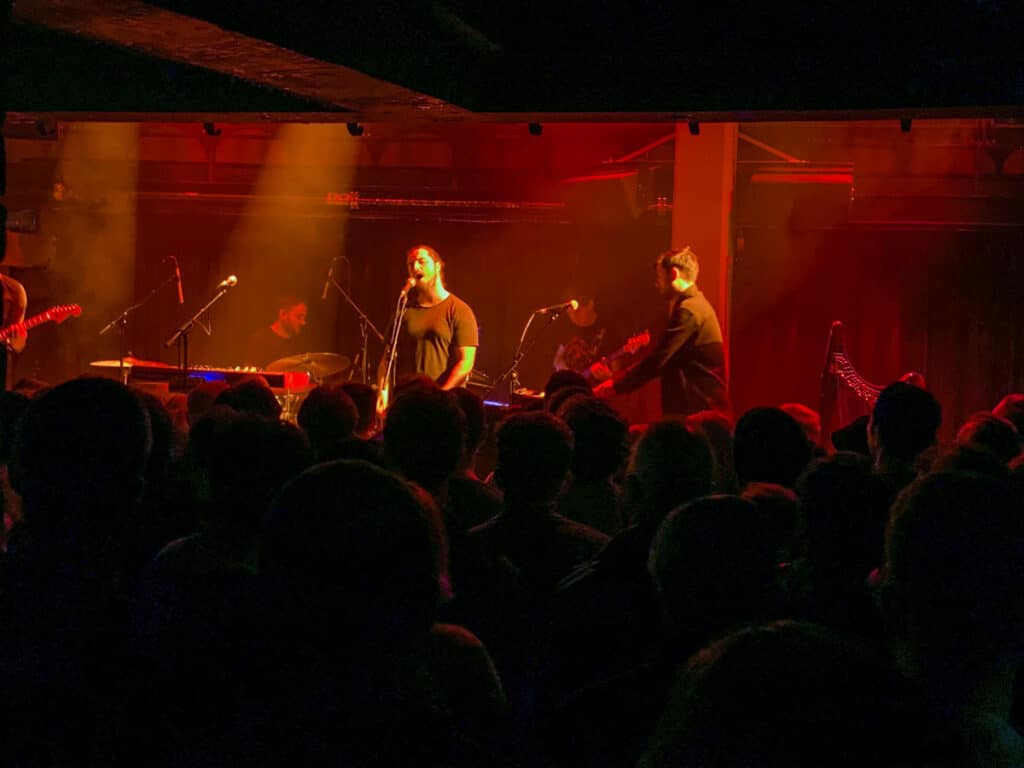 The Jazz Café's June line-up is as dazzling as ever, with a whole slew of gigs that you do not want to miss.
With so many incredible artists featured, it's hard to pick a favourite – though, our top picks include the wonderful French singer/rapper Luidji, who will be performing on the 12th, as well as Black Uhuru's performances on the 26th, 27th, and 28th.
Grab your tickets here.
Read More: The Best Jazz Venues in London
Sip Cocktails at New Bars in London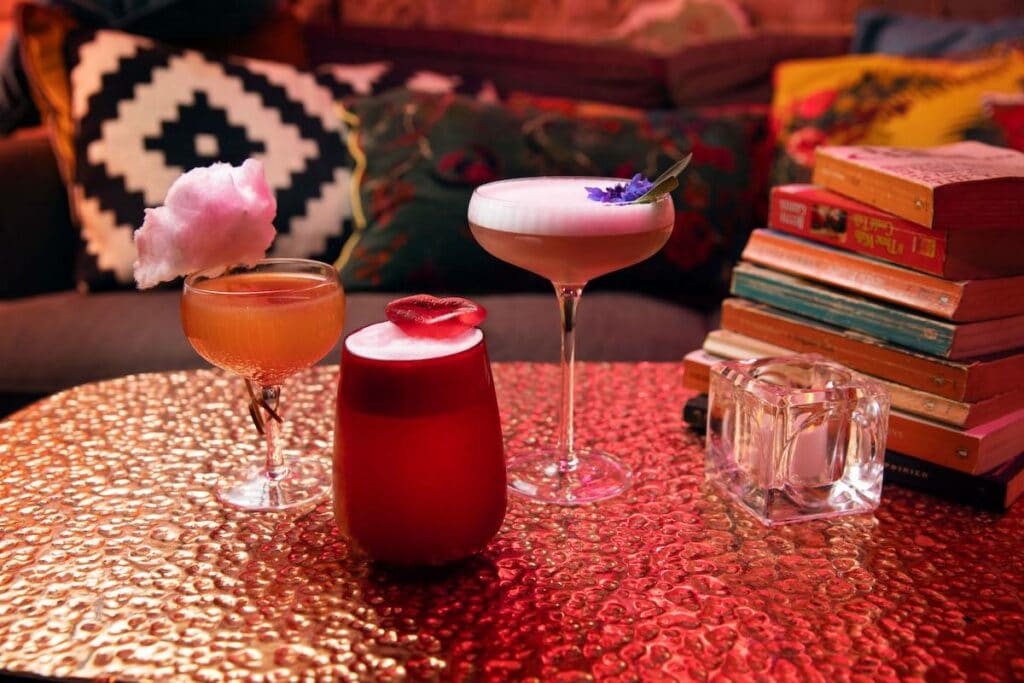 You already know we've got the lowdown on the hottest new bars opening up in London this year, and June is no different.
Topping the list of our most anticipated openings is The Little Scarlet Door, from the team behind The Little Orange Door. If it turns out to be anything like its sister bar (dinky and stylish), you'll want to make a reservation ASAP.
Glasshouse is another spot we're really excited to visit – perched atop the NYX Hotel, it boasts views as beautiful as the drinks look set to be.
Take Part in Botanical MADE Workshops
Various Wednesdays in June
Furniture giants MADE are bringing intense tropical vibes to London in June, with a series of workshops all inspired by botany taking place in their Soho showroom.
From a botanic cocktail workshop where you'll learn how to craft the perfect tipple, to a beautiful floristry workshop, these events are not to be missed. Also, who could pass up a chance to go and nose at some beautiful furniture?
The best part? Tickets cost just a fiver and all sales will go to charity.
Shakespeare in the Squares
Various Dates
London's squares are set to come alive again with Shakespeare in the Squares, and this year's production is a dazzling take on The Tempest. From St James's Square and Queen's Park to Camden Square, the theatrical tour will reach far and wide across the capital this summer.
Ticket prices start at £15 – book your tickets here.
Scoff at London Restaurant Festival
Ready for the capital to be flooded with (even more) delicious meals? Hell to the yeah.
The summer edition of London Restaurant Festival returns for 2022, bringing with it a whole array of toothsome feasts.
From special tasting menus to masterclasses, there are so many events to get involved in. We're super excited about the exclusive Street Party in Mayfair – and don't get us started on the Oregon Wine Experience at Ruth Hansom's Princess of Shoreditch. We cannot wait.
Check out the entire line-up here.
Practical Tips for Exploring London in June
The weather in June is pretty good, British weather jokes aside. Bring comfortable shoes to walk in and a light jacket for the chillier evenings.
Check out our guide to summer in London for more ideas on what to get up to this month in the capital.
London in June: Map
Discover More Things to do in London in June