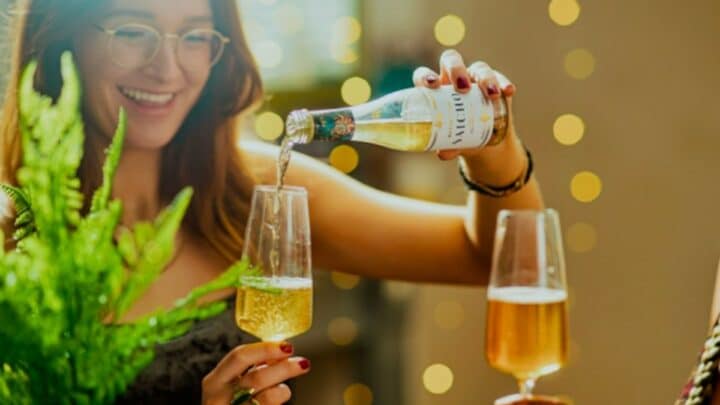 Once the magic of Christmas has subsided and the decorations have been packed away, you might think London in January sounds a little bit, well, depressing.
Though you couldn't be more wrong: Winter in London cannot be beaten. The capital springs into action with a whole host of events to brighten things up, from exciting new restaurant openings to fun workshops and fitness pop-ups.
Beat the January blues with these brilliant things to do in London in January…
Things to do in London in January
Get Your Skates On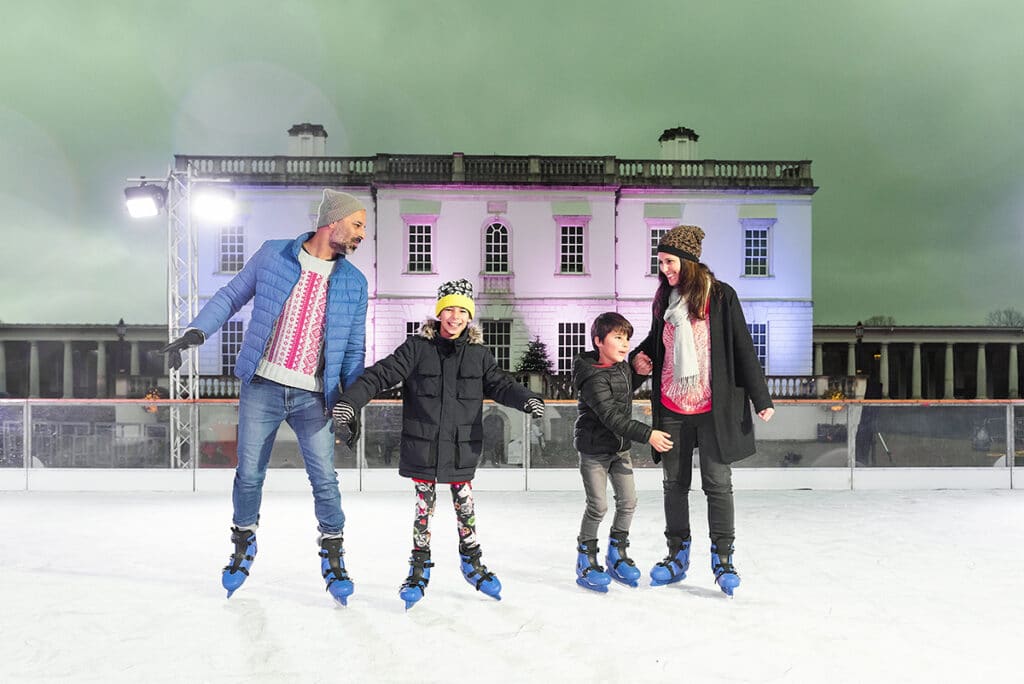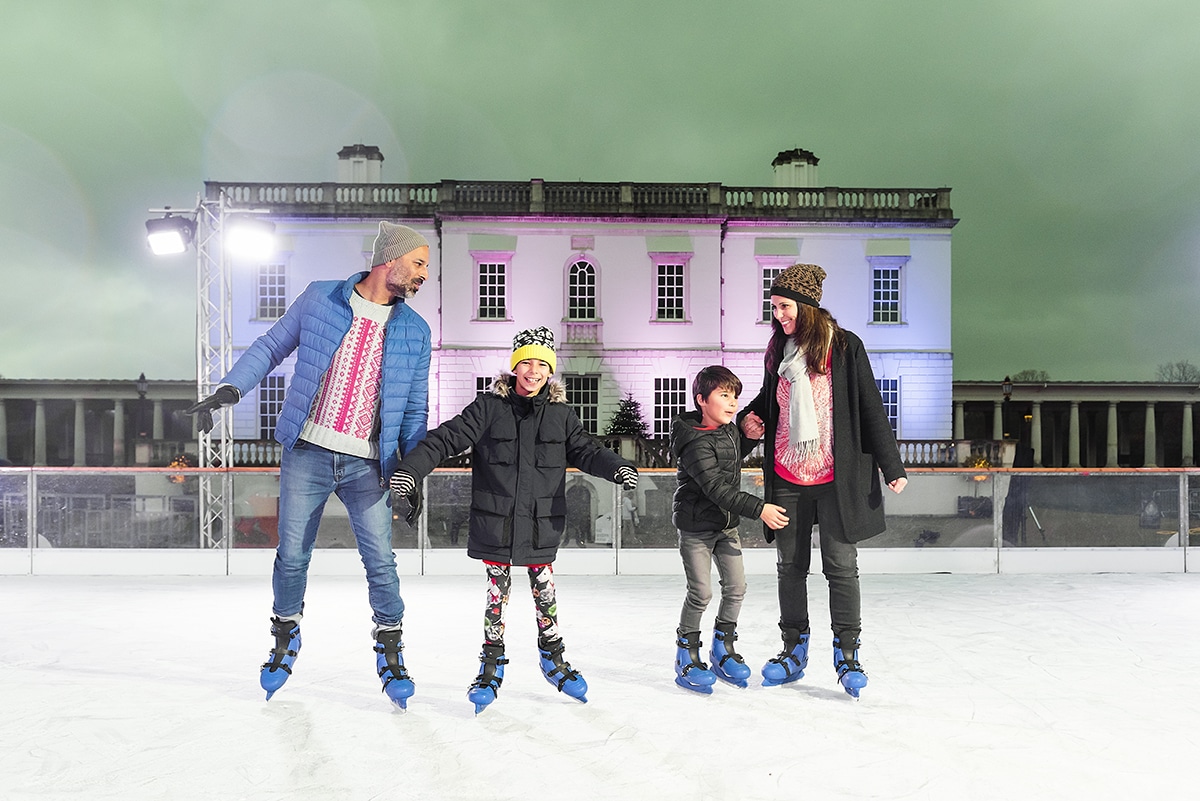 Again, you might think that once Christmas is over the capital's ice rinks shut for good… but you would be very wrong. It seems that Londoners just can't get enough of ice skating and so many rinks stay open throughout January.
The Queen's House Ice Rink in Greenwich is running until January 9th, whilst Somerset House's offering is open until the 16th. Oh, and you'll definitely want to catch the last-ever ice rink at the Natural History Museum before it shuts on the 12th January. Hurry!
Attempt Veganuary (and Discover a New Favourite Restaurant!)
It's no secret that London is home to plenty of impressive vegan restaurants, and we've even written a guide to our favourite vegan spots for you – so there's really nothing stopping you from taking part in Veganuary.
Some of the best exclusive Veganuary offerings this month include Rebel Vegan's takeover of Ed's Easy Diner and Giraffe – expect a menu filled with dirty burgers and hotdogs, minus the meat.
Or, for something a little more special, head to St Pancras by Searcys for an exciting seasonal menu that's totally vegan. From butternut squash risotto with wild mushrooms to a pickled carrot and quinoa salad, there's something for everyone.
Enjoy a Winter Light Trail Walk
Light trails have exploded in popularity in recent years, and so the capital is full of them this month. What better way to shake the post-Christmas blues than with even more sparkly lights?
Most of these light trails are ending on the 9th January: Illuminature at the London Wetlands Centre lets you explore the centre via a trail of dazzling animal sculptures (this one's great for the kids), while the Christmas lights at Kew Gardens are a more grown up affair, and also running until the 9th.
The Southbank Centre's Winter Lights are always a winner – a neon canopy and colourful artwork illuminate the nearby Thames, perfect for an evening stroll before popping for a drink or two.
Attend a Performance at the Southbank Centre
Throughout January
Kick off the year in style by attending a dazzling performance at the Southbank Centre – throughout January there's a whole host of exciting gigs.
Musician Nabihah Iqbal and visual artist/quantum physicist Libby Heaney explore the sights, sounds, and the meaning of water in their breathtaking performance: Cascade. Alongside recordings of the Thames, AI generated sounds and pretty visuals will explore the history and symbolism attached to water.
London based group Caroline will also be gracing the Southbank Centre for an improvisational performance. Audiences are invited to come and go as they please, and no two experiences will be the same.
Soumik Datta will be hosting a call-to-action show, merging the important topics of climate change and social injustice with music and dance on the 20th January, while you'll be able to catch a glimpse of Iglooghost's latest concept Lei Music on the 22nd.
Sip Cocktails at Pinch in Fitzrovia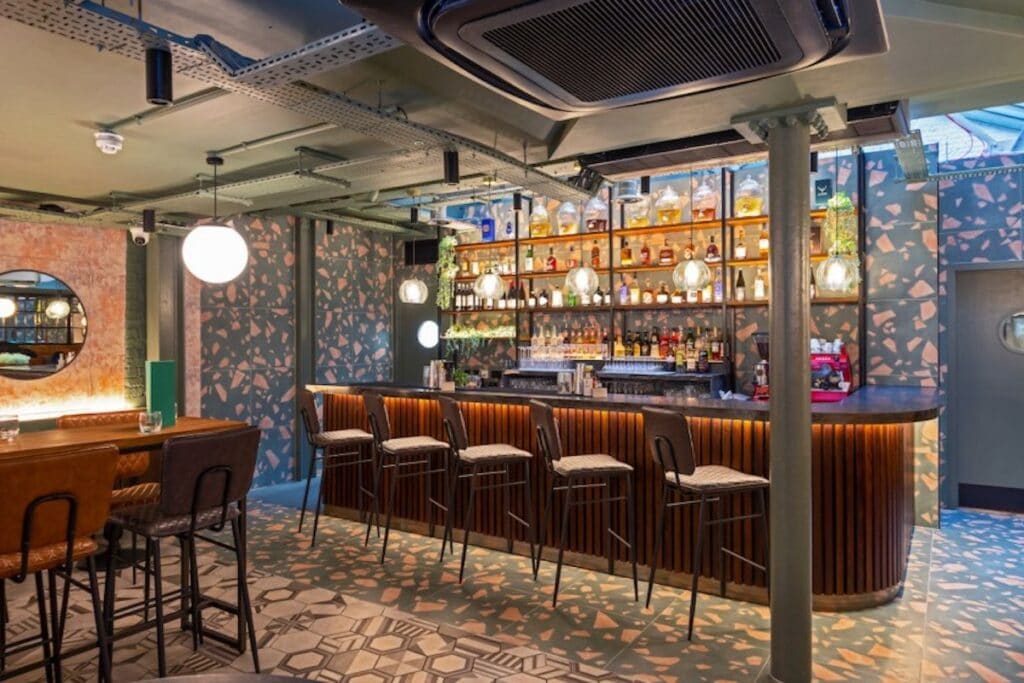 Pinch is the latest hot-spot to join Fitzrovia's array of stylish cocktail bars – and this Ukrainian-inspired tapas bar looks set to be a strong contender for our favourite in the capital.
Yana and Alex are the founders of this cool bar, which aims to introduce their heritage – and wonderful Nalivka vodka – to London. Try the blackcurrant version and you won't go too far wrong.
Watch Cirque Du Soleil's Mesmerizing LUZIA
12th January to 27th February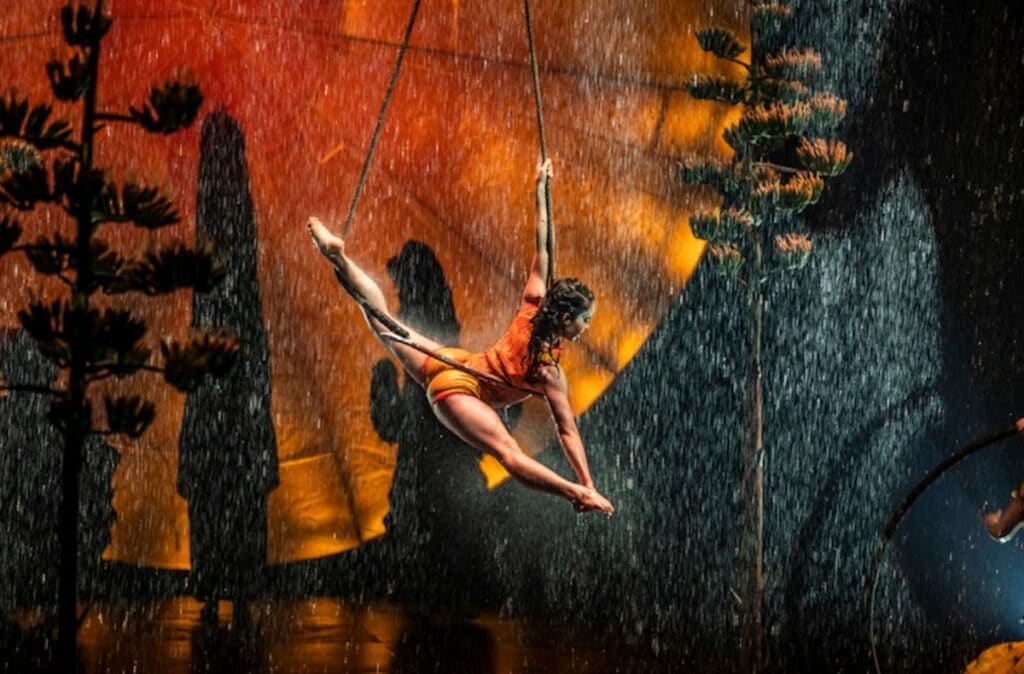 Looking for the best things to do in London in January? Cirque Du Soleil return to the Royal Albert Hall with their dreamy show LUZIA this month – and if you haven't already, you'll want to book tickets to a performance pronto.
The show transforms audiences on a journey through vibrant dance halls, tranquil oceans, and mirage-filled deserts as the sounds and faces of Mexican culture are celebrated through acrobatic performances.
Kojo Marfo X W1 Curates at Oxford Circus
3rd – 16th January
JD Malat Gallery have collaborated with public art platform W1 Curates London to celebrate incredible work by Kojo Marfo on Flannel's Flagship Store at Oxford Circus – this event is part of the JD Malat Gallery's attempt at showcasing London's outstanding up-and-coming talent.
The Ghana-born artist is famous for his paintings that combine Akan and Western art in a unique fusion. The work, which explores topics such as identity and multiculturalism, will be displayed on 8K LED screens adorning the front of the store. Don't miss it.
The Royal Ballet's Romeo and Juliet Returns
10th January – 25th February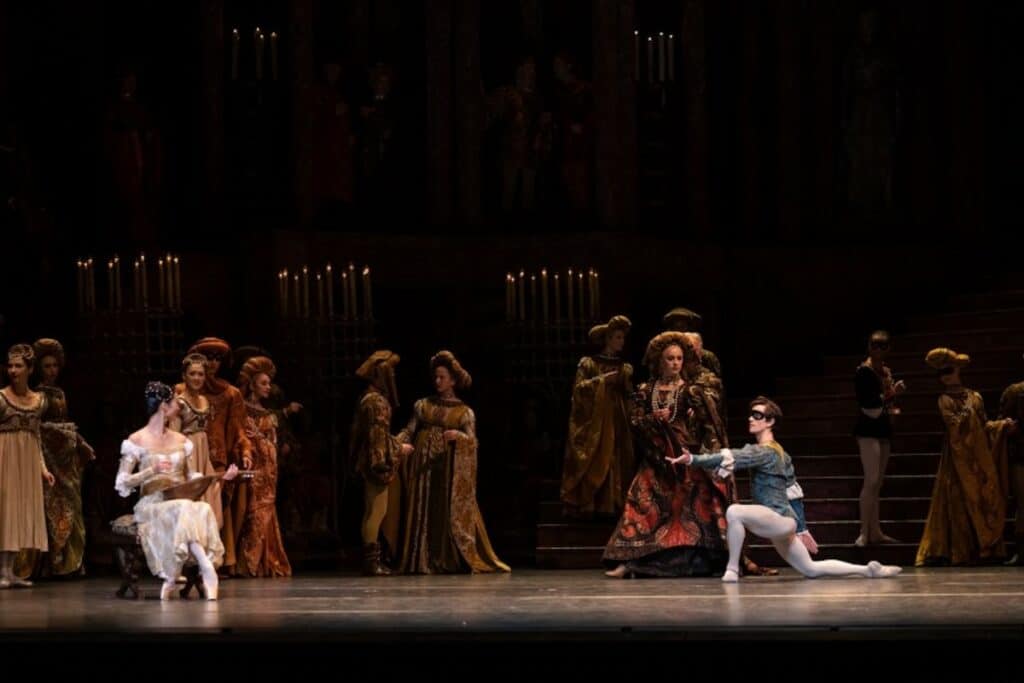 Kenneth Macmillan's highly-praised production of Romeo and Juliet returns to the Royal Opera House for the second time this season.
Calvin Richardson and Mayara Magri will be taking on the lead roles of this Shakespearean tragedy. And, as expected from one of the best plays in London this January, it's as stunning as ever.
Can't make it to London? There's a Valentine's Day cinema screening taking place on the 14th February across a range of UK cinemas – which, we think, is the perfect gift for a very special someone.
Grab yourself some tickets here.
Pick Up a Bargain in the January Sales
If you're anything like us, you'll agree that the best thing about January is the ridiculous sales. Who doesn't love snapping up a bargain?
That said, the thought of battling shoppers on Oxford Street fills us with dread – head somewhere like Camden Passage or Seven Dials for a spluttering of cool indie shops and stalls instead. Thank us later.
Outdoor Fitness at Leadenhall Market
From 12th January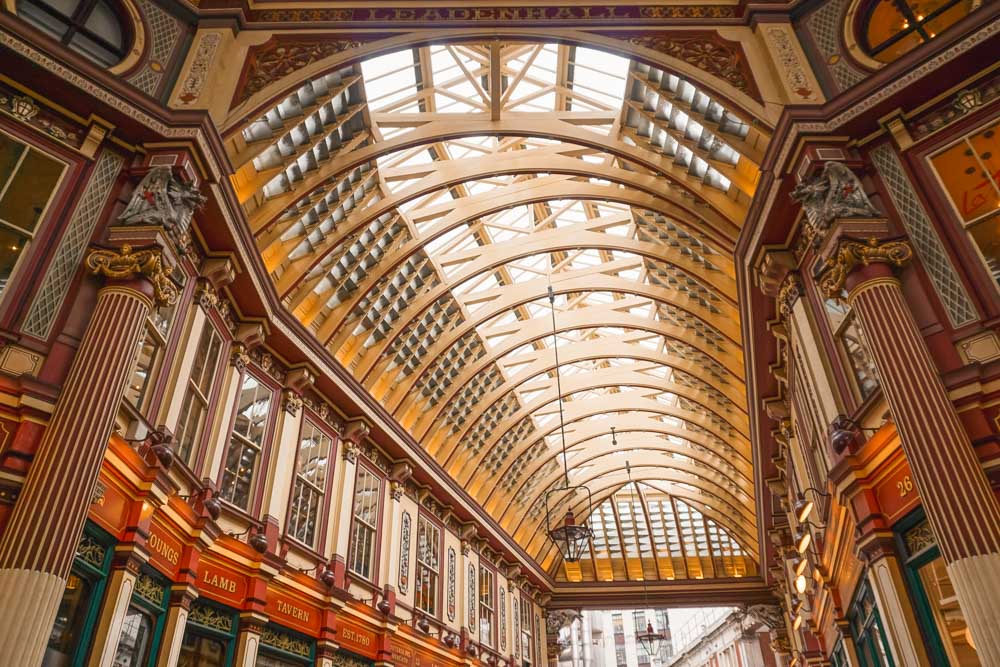 Ready to recharge your exercise routine this January?
The City is introducing a guided walk that explores past the good, the bad, and the very, very smelly history of the capital. If you're looking to up your step count at a chilled out pace, this is a good place to start.
Pssst… Want to take it a step further? Head to Leadenhall Market in February for a fitness session with StreetGym underneath the gorgeous Victorian market. Sessions will start and end at Leadenhall, though you'll actually be guided through a jog past historical buildings and engage in bodyweight exercises using street furniture and architecture as your equipment.
Classes will run between 6pm and 7:30pm and cost just £5 – book yourself a spot here.
Vegetarian Supper Club at Kricket
20th January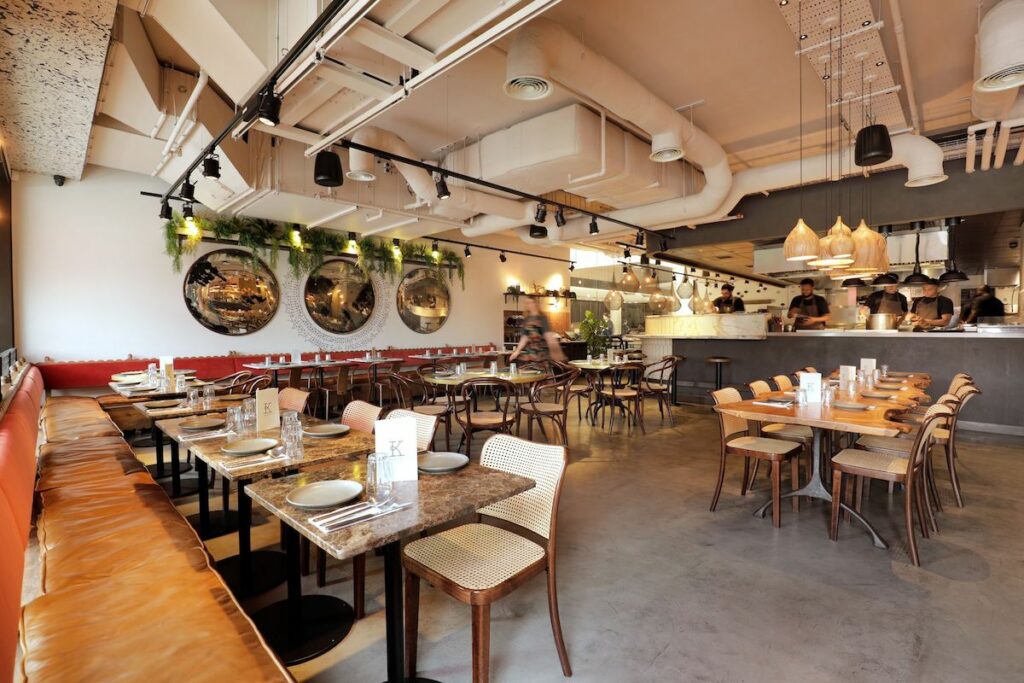 Fancy tasting some of the best Indian dishes in the capital? Kricket at White City is hosting a one-off supper club where you can do just that.
The likes of Jerusalem artichoke and beetroot chaat are complemented by leek pakora and aloo gobi, and you'll get a welcome drink on arrival (and a swanky drinks package can be added if you fancy it). You'll want to come hungry – trust us.
Enjoy a MindFULL Supper at Wild by Tart
25th January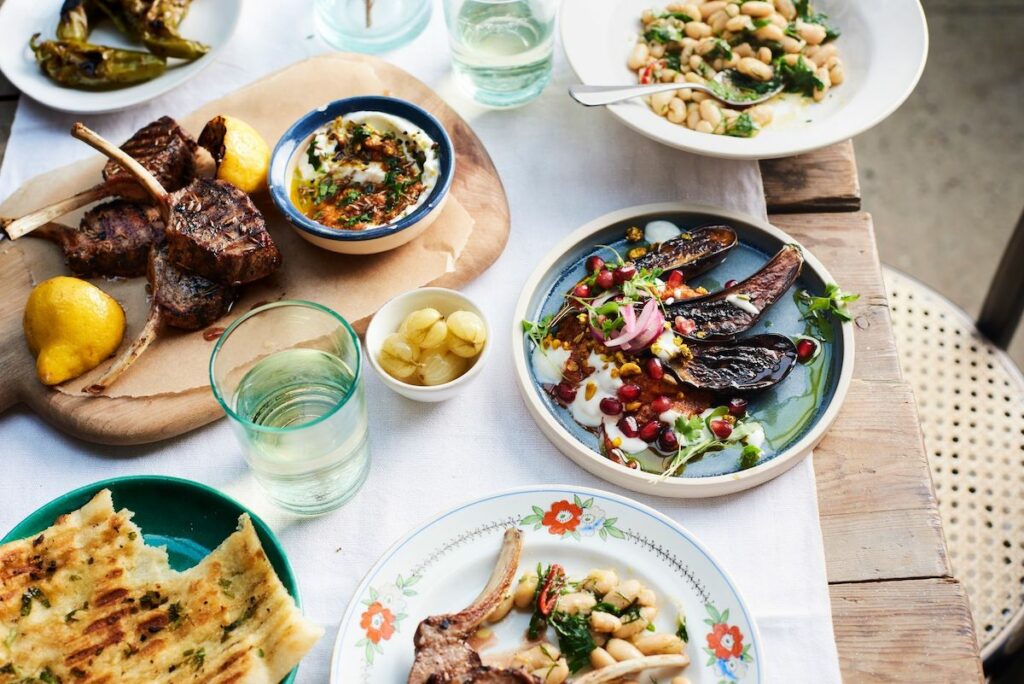 Hands up if you're in need of some mindfulness this January? We are too.
Luckily MindFULL founder Lily Silverton is bringing a wonderful workshop to the capital to soothe all of our souls and it's one of the best things to do in London this January.
Join Lily as she helps you discover how to reach your goals in 2022 – or, at least, how to identify them. Oh, and the delicious three-course meal from Wild by Tart is also on hand to bolster your mood.
Bettina Campolucci Bordi's Pop-up Dinner at Papermill Studios
27th January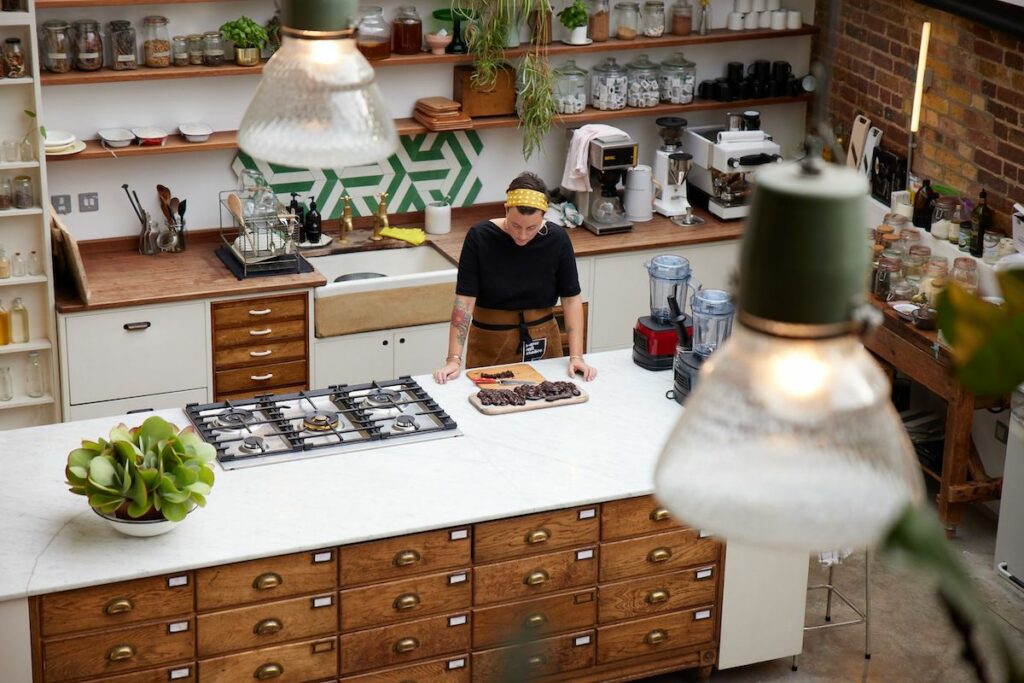 Better known on Instagram as Bettina's Kitchen, Bettina Campolucci Bordi is hosting an exciting Veganuary feast towards the end of the month.
Join Bettina at Papermill Studios in Islington for an epic four-course dinner (and a special goodie bag to take home thanks to the likes of Odysea, Only Plants, and Rude Health). Expect a welcome drink on arrival, music and entertainment, as well as an array of delicious dishes for you to discover.
Tickets cost £35 and can be booked here.
Bills and OGGS for Veganuary
From 4th January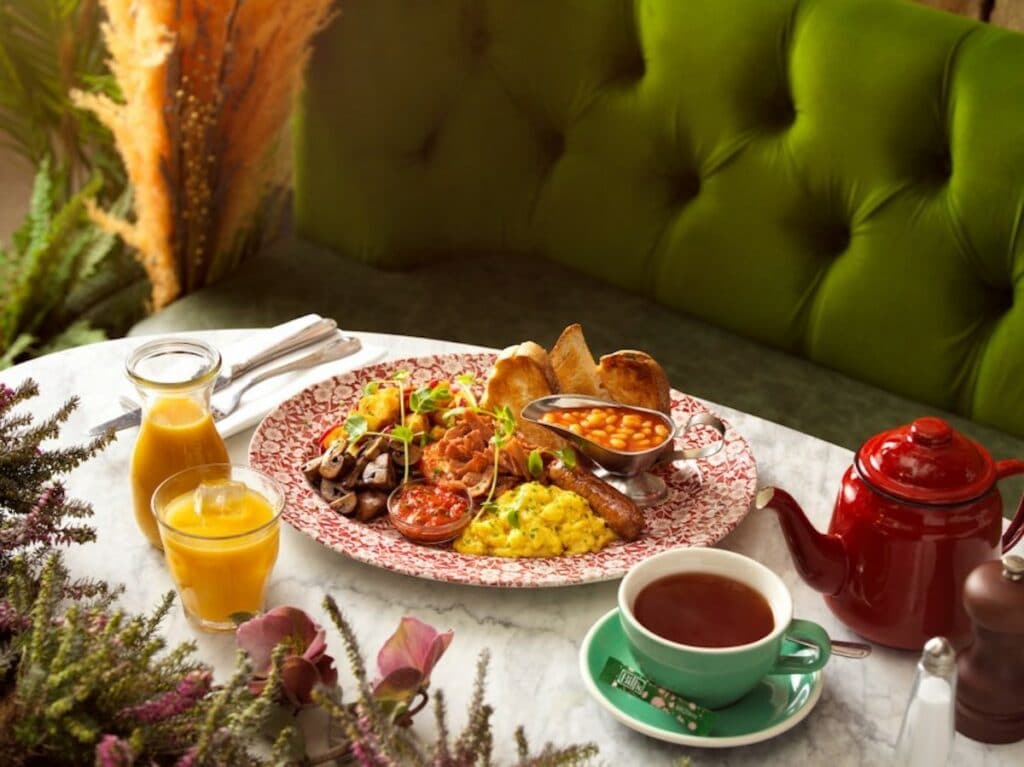 Keen to try Veganuary but can't bear the thought of giving up eggs? Bills is teaming up with OGGS® to create a fantastic vegan brunch that you can try right now.
Head to one of Bill's restaurants for the likes of Scrambled OGGS® on toast, or go a step further and order Bill's Plant Plate: scrambled OGGS®, vegan bacon, meat-free sausage, mushrooms, fried potatoes, beans, toast, and tomatoes.
What are you waiting for?
Chow Down on Vegan Grub at Boxpark Croydon
Until 31st January
What better way to celebrate Veganuary than with Boxpark Croydon's latest addition: Enak.
This vegan-friendly Indonesian pop-up serves up tasty street food dishes – expect the likes of the colourful aubergine and tempeh curry, as well as veggie fritters and cassava fries. You'll find us diving headfirst into the jackfruit curry. Delish.
Dry January Sparkling Tea Bar at The Gantry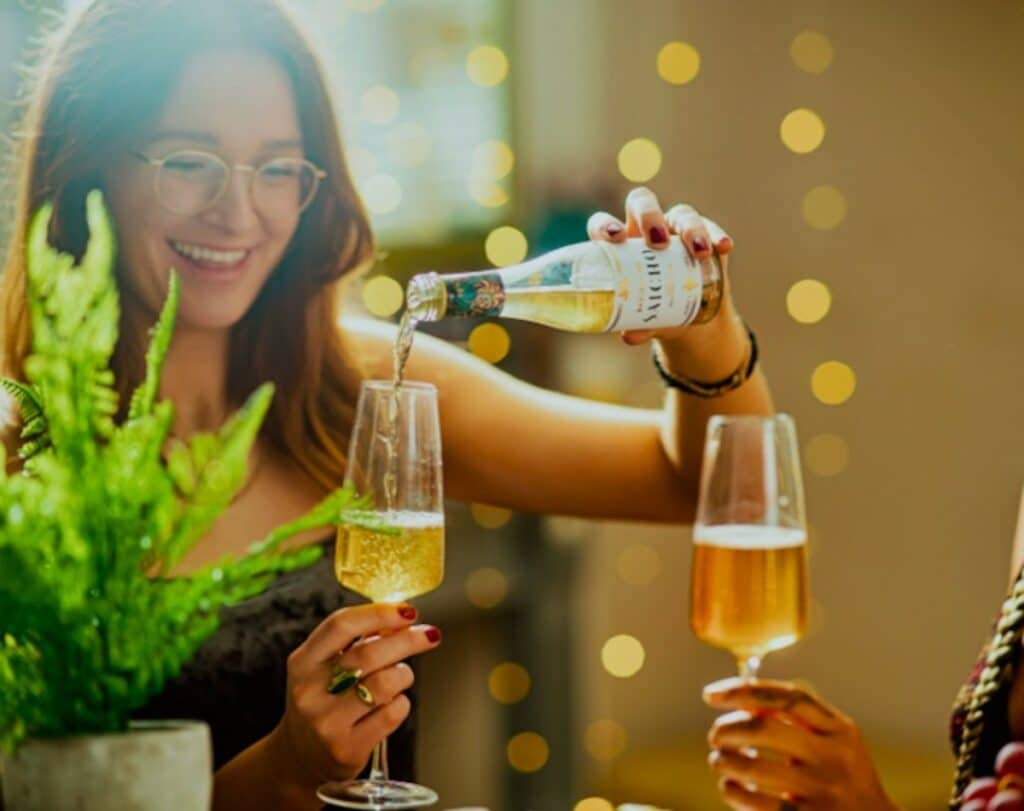 Tackling the dry challenge and wondering what's going on in London in January? Prick up your ears because the tea brand Saicho is teaming up with The Gantry Hotel to bring a spectacular sparkling tea bar to East London throughout this month.
Who said that soft drinks had to be boring? You'll be able to experience the likes of tea-based mocktails as well as more traditional tea drinks, courtesy of mixologist-extraordinaire Gareth Evans.
And when the drinks are paired with the curated food menu, this looks set to be one of the best things to do in London in January.
Indulge in Fine-Dining at RAI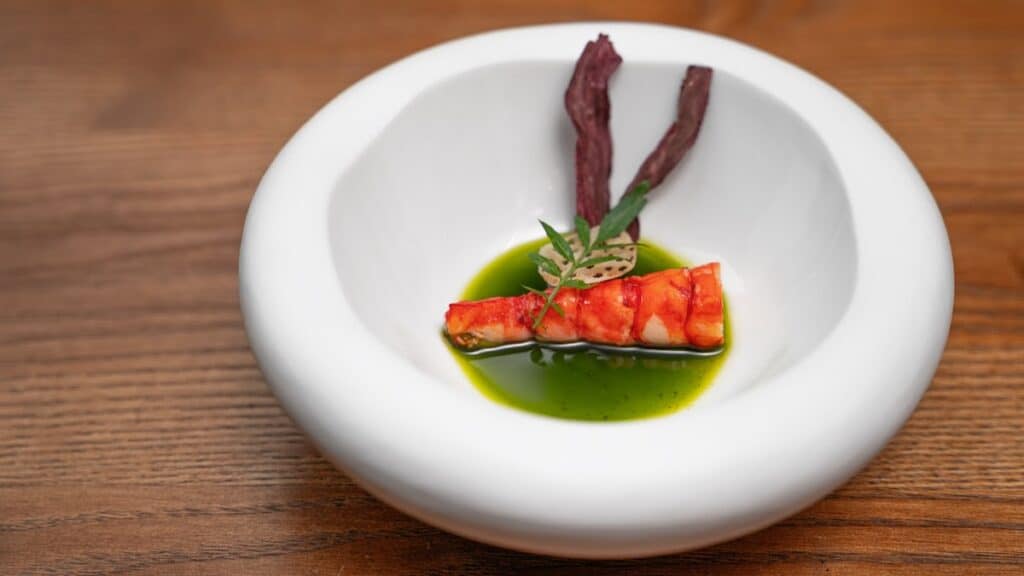 After the huge success of his Islington restaurant Hot Stone, Chef Padam Raj Rai is bringing his take on Japanese cuisine to Fitzrovia. And RAI's stylish restaurant setting is almost as impressive as the Omakase-style plates on offer.
Said dishes include the finest wagyu and kobe beef blended with the likes of Wiltshire truffle and Exmoor caviar for a British twist on the far-Eastern cuisine. We recommend booking a table in advance, as it looks set to be very popular.
Try a Multi-Sensory Experience with SENSAS
Wondering what to do in London January 2022 and fancy testing out your skills in a multi-sensory experience? After opening up plenty of venues across Europe, SENSAS has now opened their first flagship location in Vauxhall.
Over the course of two hours, you'll be invited to take on fun challenges in complete darkness. Depriving visitors of their sense of sight allows them to rely on different skills and attempt to overcome very real challenges that many people face daily.
Conquer each of the sensory labs and you'll earn tokens which, in turn, raises money for charity Disability Snowsport UK.
Dine at Taj at 51 Buckingham Gate's New Restaurant TH@51
With a menu drawing inspiration from across the world, TH@51 is a stellar new restaurant at Taj at 51 Buckingham Gate aiming to please diners with powerful flavours and a unique dining experience.
Dishes range from Korean roast chicken and Moroccan Poke to paneer wellington – the options for vegans are also impressive.
Oh, and you'll want to head to the bar at TH@51 for a cocktail or two in the evening. Drinks take inspiration from the seven biomes of the world, which makes for some unforgettable cocktails.
Practical Tips for Exploring London in January
​​Is January a good time to go to London?
It's a hotly-debated topic as to when the best time to visit the capital is. January is as good as ever, with less tourists making for a more enjoyable experience. Though, on the flipside, you'll have to put up with the good 'ol rainy weather.

Bring a brolly (that's an umbrella!) and you're good to go.

What is London like in January?
One word: cold. Wrap up warm and you'll be absolutely fine. See our London packing list for inspo.
London in January: Map
Looking For More Things to do in London in January?