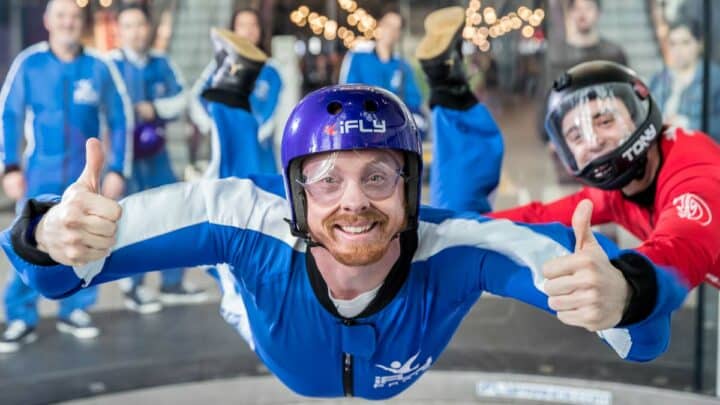 Looking for the best things to do in London in February? We've got you covered with this epic guide.
Give yourself a pat on the back for making it through the miserable month of January, here's to being one month closer to summer.
From celebrating Valentine's Day and LGBTQ+ history month to an incredible spread of exhibitions and a Mean Girls dining experience, these are the things that should be on your radar for February…
Things to do in London in February
Head to the London Transport Museum After Hours
24th February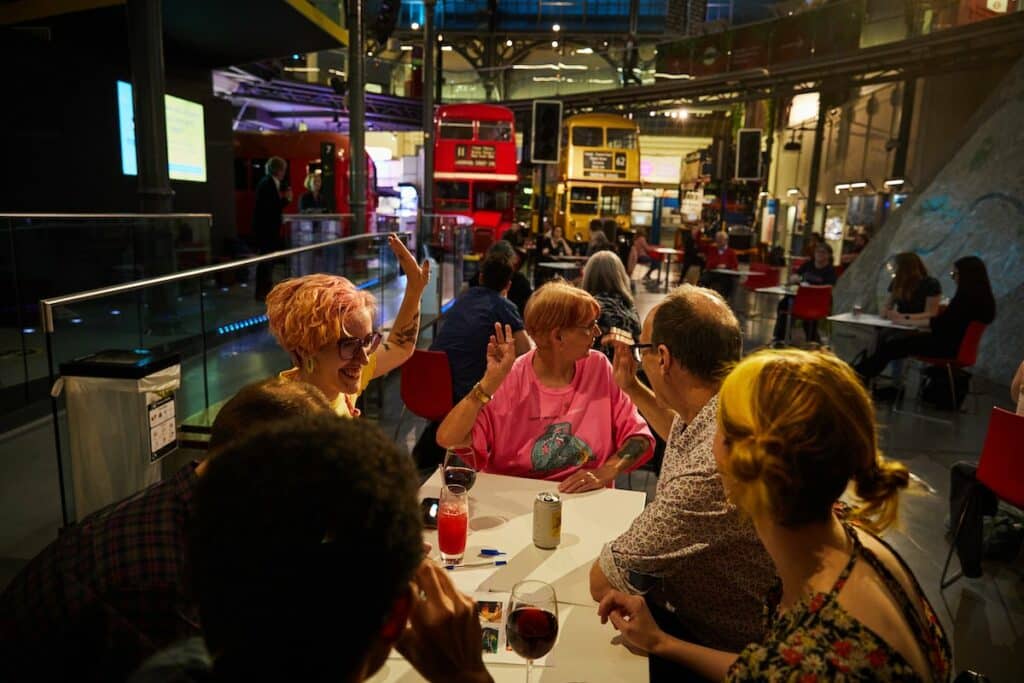 Looking to unwind this February in London? We've got just the tonic – the London Transport Museum is hosting a jam-packed evening of fun towards the end of the month.
Their upcoming late, Permission to Play, offers up a trip down memory lane, with heaps of games to get stuck into. We're talking everything from parachute jumps to Lego, the chance to scramble all over old buses, and the opportunity to dress up in vintage uniforms.
For those that aren't quite ready to let their inner kid go wild, there will be talks relating to why play is still so important in adulthood. Better yet, these talks won't be packed out with the usual daytime crowds.
This is an adults-only event, so of course there will be cocktails. How could there not be?
See Photographs of the Ukraine War at the Imperial War Museum
Lambeth
From 3rd February
Nearly one year after Russia's invasion of Ukraine, The Imperial War Museum is hosting an exhibition of photographs related to the conflict by renowned photojournalist Anastasia Taylor-Lind.
She's been photographing the country since the Maidan protests of 2014, sticking around to cover the events in the country between them and last year's invasion.
She's also been there during the current war: The exhibition is a collection of photographs from these three eras.
Taylor-Lind has focused mainly on the civilian impact the war has had, and the images often feature text with comments from the people she was photographing on the ground.
Peruse Players at Piccadilly Piano Festival
Piccadilly
3rd – 23rd February
Couldn't help but lay on the alliterations there, but Piccadilly Piano Festival did half the work.
This charming event showcases some well-established, and some new up-and-coming piano talent with a series of concerts and events throughout most of the month.
You'll notice Jools Holland's name on the list of players, and he's joined by a choir for a one-off performance that's no doubt the centrepiece of the whole festival.
Others include John Grant, Nadine Benjamin, Tokio Myers, Derek Paravicini, Melvyn Tan and Victoria Canal. If you're into classical music, this one will be right up your alley.
See the full schedule and book tickets here
Explore Cameroon at Kew's Orchid Festival
Richmond
4th February – 5th March
Into your horticulture? Head down to Kew Gardens for their annual orchid festival and splash a little colour into these bleak winter days.
The festival chooses a new country to source from each year so as to give London a taste of the world's rich biodiversity. This year's festival will display flowers from Cameroon. It's also the first time Kew's festival has chosen an African nation for its festival.
You'll be able to view the orchids for free with your regular ticket to Kew Gardens.
Watch the Six Nations at Twickenham
Twickenham (or your local pub)
4th February – 18th March
This month sees the kick off of the Six Nations. Two games will be played at the London home of rugby: Twickenham stadium.
That's England vs. Scotland on the 4th of February, and England vs. Italy on the 12th of February. You can grab tickets here.
And it goes without saying that the pubs and sports bars of the capital will be rammed with people for the games all throughout the tournament.
If you're tired of your local, or maybe caused too much of a fracas there over the world cup to be let back in for this, check out our guide to London's best sports bars.
Attend the International Mime Festival
Barbican
Until 5th February
London never fails to amuse. Neither do the folks at this year's International Mime Festival. It's already well underway, though you probably didn't hear it.
The festival is a celebration of all things mime set over four events that include talks and shows with some of the industry's best, Olivier Award winners and all.
The good news is that the best is yet to come. The festival culminates with several performances by beloved Belgian dance troupe Peeping Tom. They'll be putting on what's being cited as their 'most ambitious show yet'. Sounds intriguing.
Find out more and book tickets here
Attend a Clown Church Service
Haggerston
5th February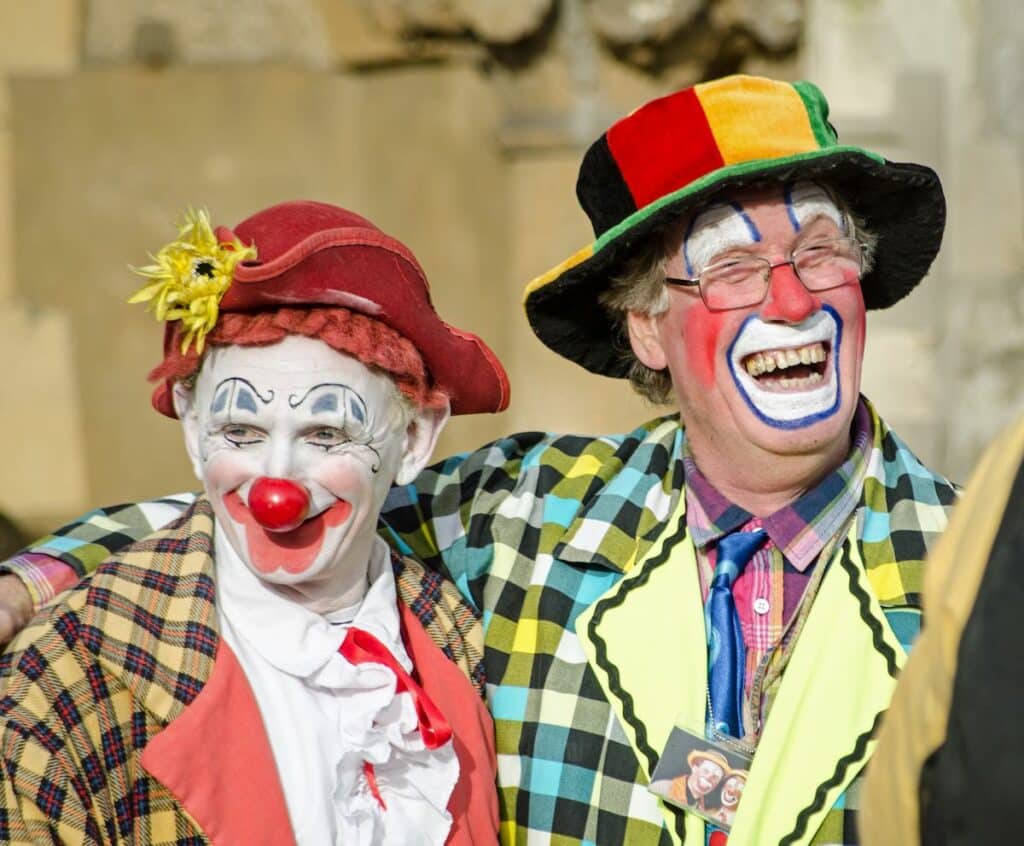 If you hadn't heard already, the annual Joseph Grimaldi Clown Service is getting its first proper show in two years (dare we mention the pandemic?).
They're back in-person for what is probably one of the wackiest events of the year.
The service is literally a full-on church service, but attended by clowns. It's held in honour of Joseph Grimaldi, the man who's act kicked off the profession, and it's actually a pretty serious affair at times. There's readings, tributes, the lot.
That's not to say there's no clowning around. The red-nosed entertainers will be putting on a show afterwards and there will be clown cake for refreshments.
Finally Hit the Indoor Skydiving Experience
From 10th February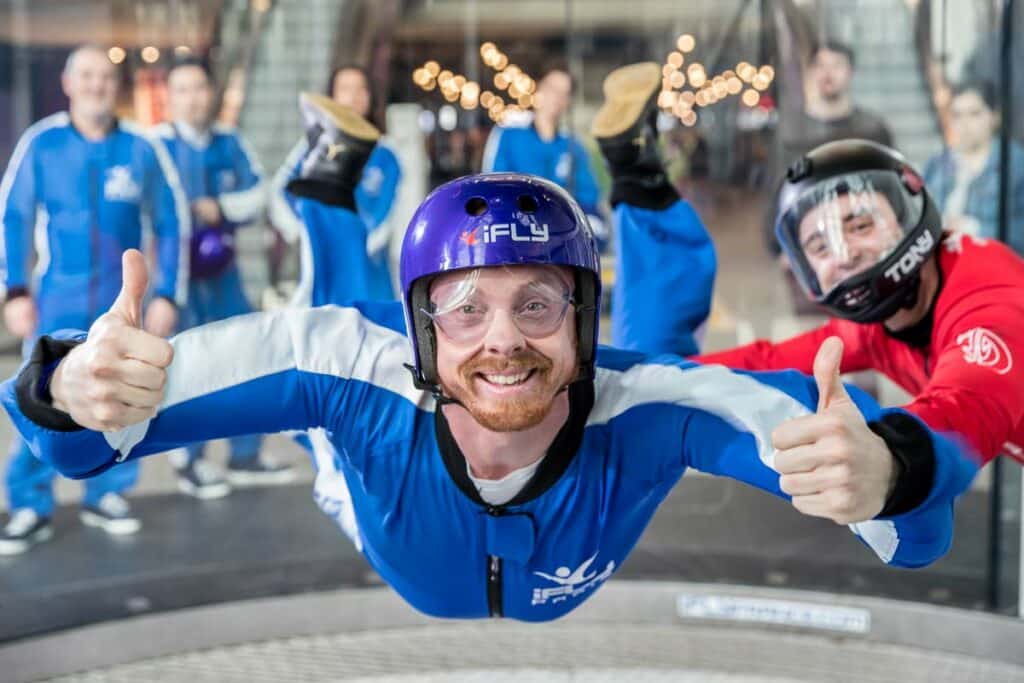 So, we originally wrote about this at the tail end of last year, reasonably excited of course because London is getting an indoor skydiving experience.
But it seems that the project to get this thing up and running hit a few kinks and the project was delayed.
Until now!
They are finally ready to kick it off. The doors open on the tenth of this month. You'll want to act fast to get your hands on a slot as no doubt this thing will be highly popular. You can do that here.
See an Exhibition of Donatello's Works
Kensington
From 11th February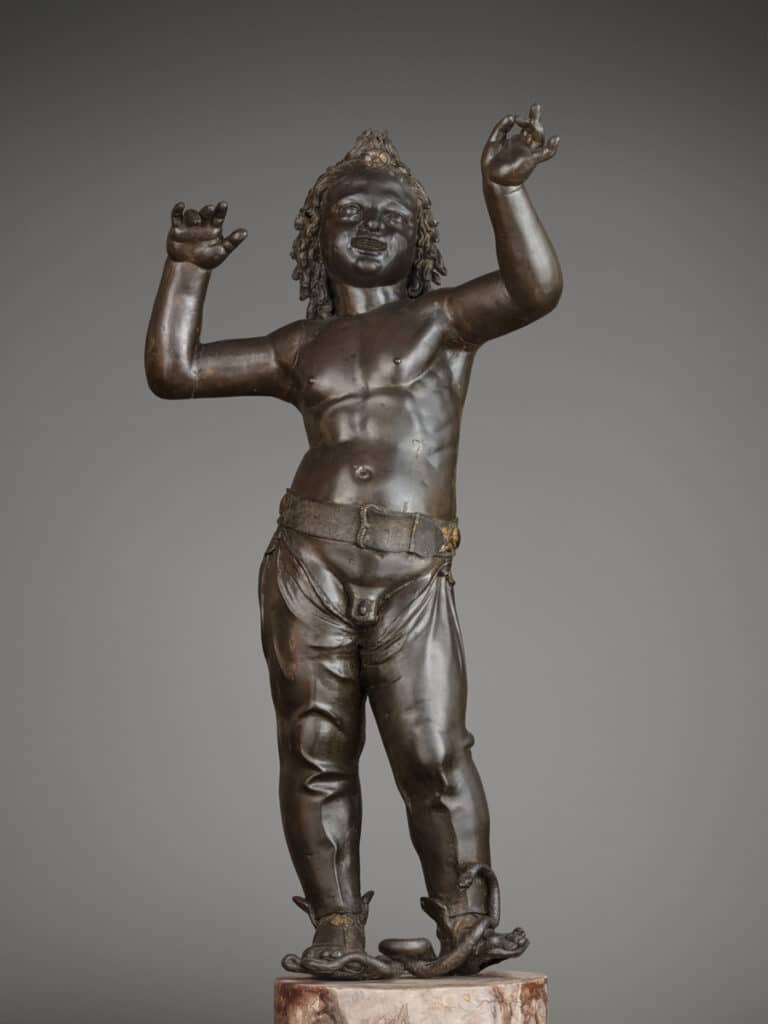 The show includes some of his most famous works, many of which have not been seen in this country before. Keep your eyes peeled for: Donatello's David, Madonna of the Clouds, and Attis-Amorino among others.
The exhibition will focus on what made Donatello one of the greatest artists of his age. It will do this by displaying works by other notable artists that he influenced, so don't expect the great art to stop with him.
Hit an Immersive Mean Girls Dining Event
Moorgate
11th & 12th, 18th & 19th February
Ok, we're so low-key excited for this one we just couldn't wait to tell you.
The bright people over at Taste Film have gone and knocked it out the park this time. They're holding one of their taste-the-film events with an all time fave: Mean girls.
So what does this entail? Well you sit down and watch the film, and they lay on a menu of food that you're seeing on screen. You watch, and you dine on what the characters on screen are eating.
Needless to say there will also be cocktails. And Regina George has not been invited.
More information and tickets can be found here
Charm Your Loved One on Valentines Day
Citywide
14th February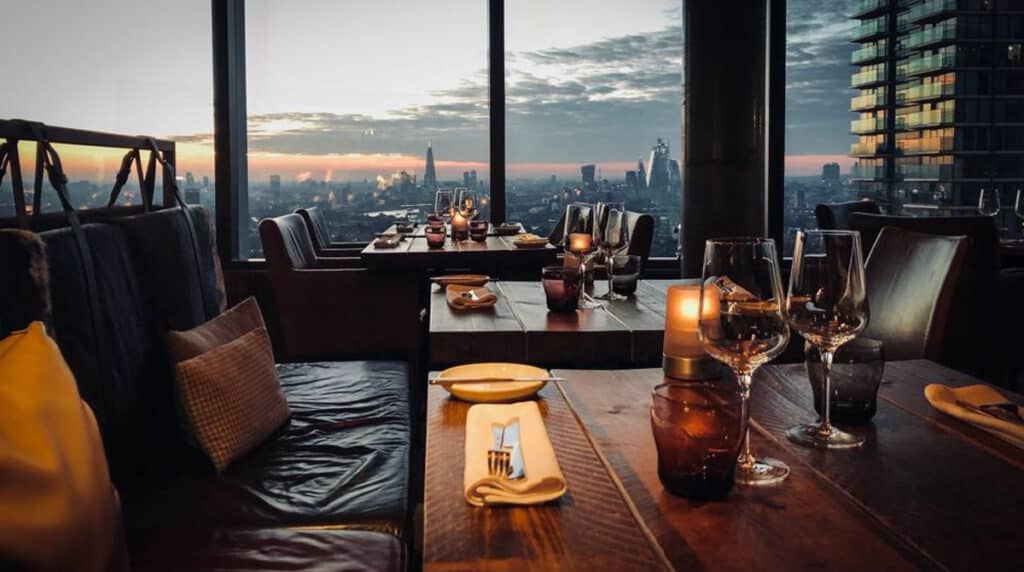 Of course, the arrival of February means Valentines Day is fast approaching. As usual, London is awash with restaurant deals for the romantics among you.
A couple that we've been eyeing up for date night are the Valentine's menu at sky-high restaurant Bōkan. They've got a seven-course menu – and their scallop with champagne beurre blanc might be reason enough to go.
The Kimpton Fitzroy – a gorgeous period hotel in Bloomsbury with heaps of swank and history – is doing a package deal with an overnight stay with breakfast, a four-course dinner and champagne on arrival.
Oh, and if you're looking for a beautiful bouquet to put a smile on the face of that special someone, we've got a guide of all the best florists in London here.
Catch the Best of Street Art
17th February – 9th May
This month sees the opening of a new exhibition at the Saatchi Gallery celebrating the best of street art and its impact on contemporary aesthetics. From graffiti to muralists, and photographers to brandings, the show has it all.
The exhibition is designed in periods that help express the progression of the art form over the ages.
There are over 100 international names with pieces in the show, so we're not going to try and name them all here.
What we will say is that they are claiming this as the biggest collection of street art ever seen in the UK.
See the Hieroglyphs Exhibition Before it Leaves
Until 19th February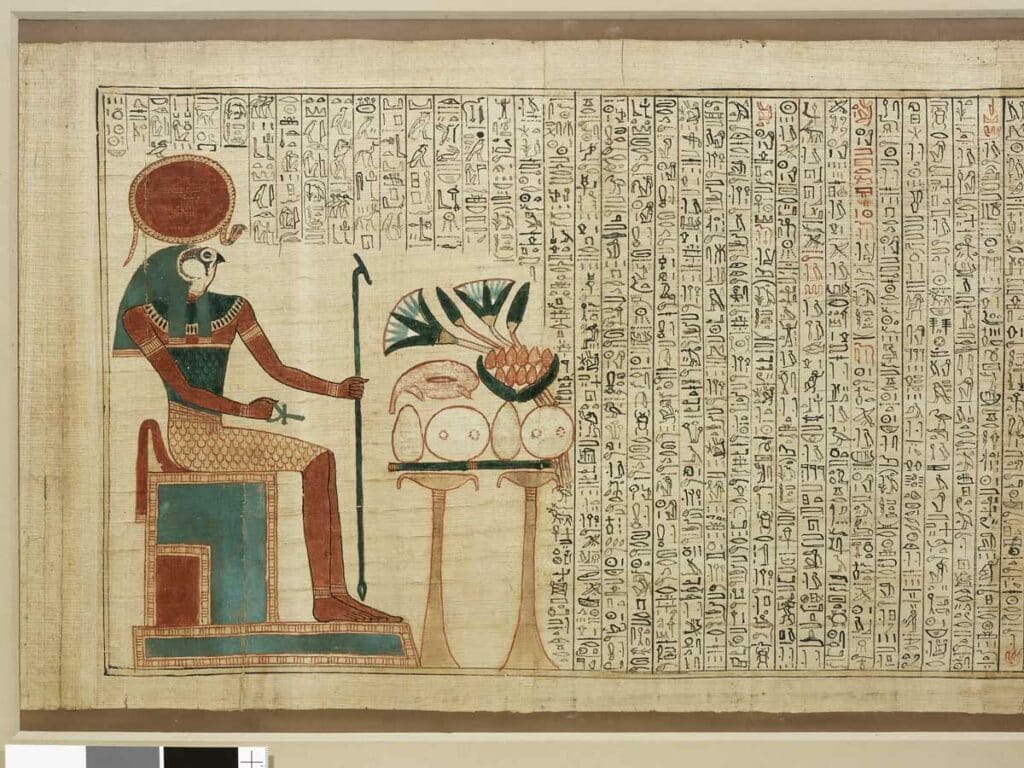 Time is ticking to catch The British Museum's exhibition of hieroglyphs. This major show marks the 200th anniversary of the cracking of Ancient Egypts pictographic language and the deciphering of what on earth they were scribbling all over their temple walls.
The exhibition charts the race to translate the language from mediaeval efforts made by travelling Arab scholars to the discovery of the Rosetta stone.
It also features some pretty beautiful examples of the Ancient Egyptians' mysterious script.
Learn About LGBTQ+ History Month
Citywide
All month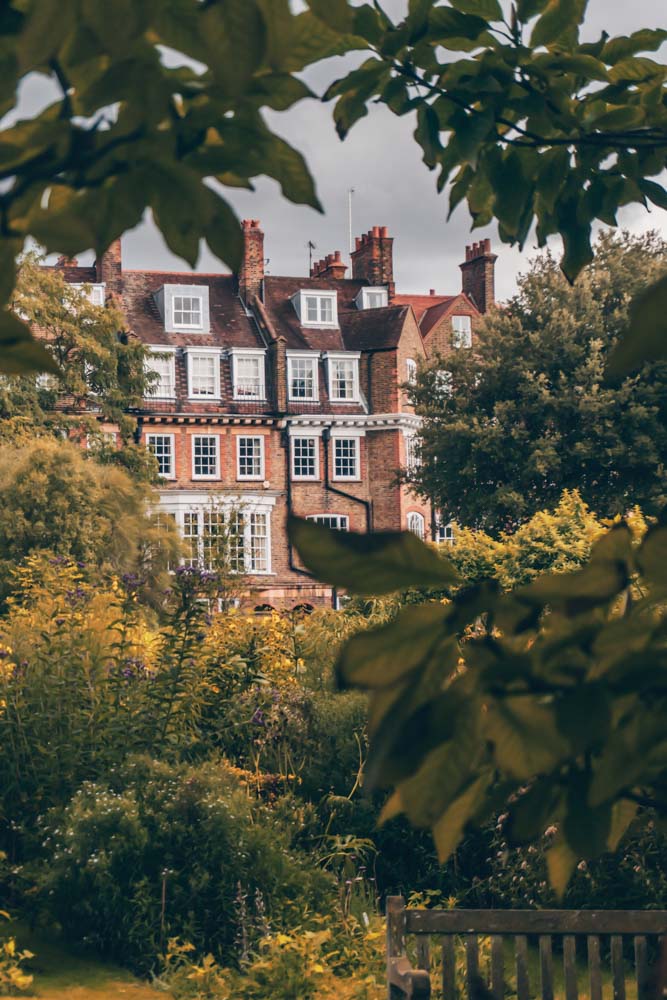 If you didn't know, February is LGBTQ+ History Month. So there's really no excuse to not get involved and support the community.
There are plenty of cool events happening throughout the month to celebrate and educate, but a couple of highlights include…
A Dash of Lavender at Chelsea Physic Garden will be looking at plants and gardens through a Queer lens in an attempt to share diverse perspectives and look at the links between plants and queerness.
There'll also be talks, guided walks, art classes, and poetry throughout the month, so even if you're not a green-fingered gardener yourself, there's lots to get stuck into. Grab your tickets here.
For more info about all the goings on in the LGBTQ+ world in London this month you can check the festival's calendar here. It's full of all sorts of events in pretty much every field happening this month.
See the New David Hockney Immersive Experience
From 22nd February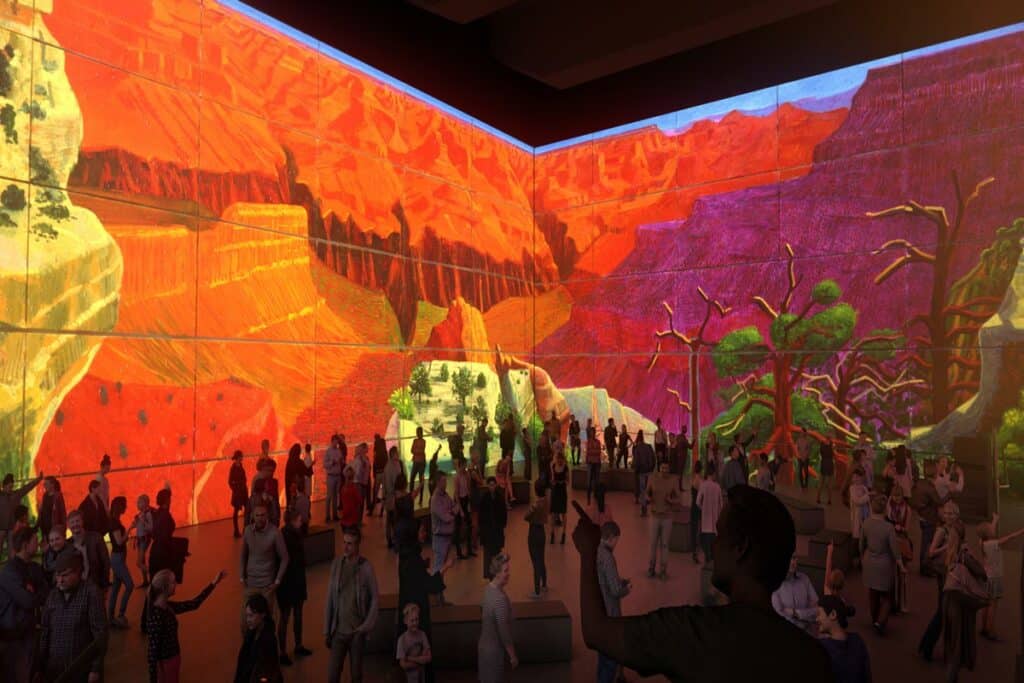 Another month, another immersive experience. Except this time we're actually quite excited to see the art world's beloved buzzword in conjunction with a famous artist's name.
David Hockney: Bigger & Closer (Not Smaller & Further Away) has been made with Hockney well in with the production. The result is a four-story high show of the artist's work through the ages, as narrated by Hockney himself.
Just to add a little more excitement to the mix, this is the first show from new immersive venue The Light Room, which is tipped to have more stuff in this vein coming in the future.
Book tickets and find more info here
Enjoy National Margarita Day at London's Bars
Citywide
22nd February
Ahhh the 22nd February, the second best day of the year – beaten only by Christmas and possibly Easter, 'cos chocolate.
National Margarita Day is fast approaching, and there's no better excuse (not that we need one) to down multiple margz.
But where to go? We've written a handy guide to the capital's best bars here… but, if in doubt, Tonight Josephine, Blame Gloria, and The Hawk's Nest all do a cracking take on the classic cocktail.
And if you like your marg with a taco or two, check out London's best Mexican restaurants.
Have a Slap Up Dinner at this New Italian Pleasure Palace
Open now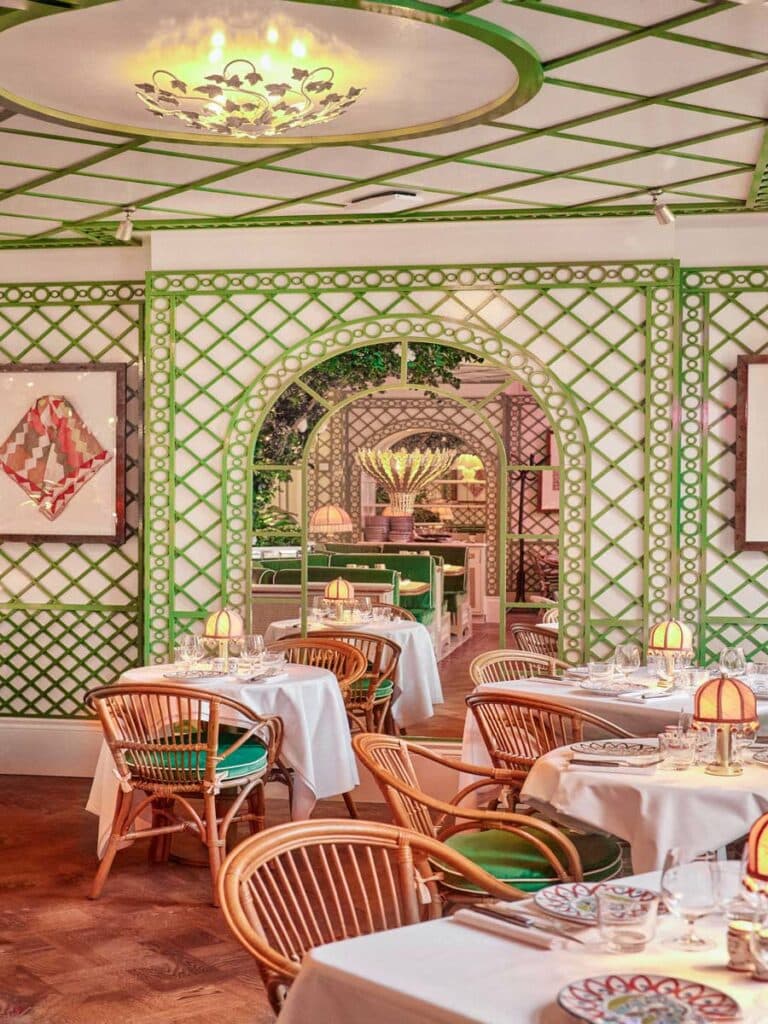 Their words, not ours. 'Pleasure palace' that is. Though we have to say that Big Mamma's latest venture does have all the over-the-top trappings of a royal residence.
The brand is known for its opulence (as well as some pretty excellent pasta) but Jacuzzi takes it to another level. The 4,000 sq ft venue seats 170 and has a special Sicilian mezzanine with a retractable roof to boot.
Of course, all this isn't just for show. It's also backed up by some pretty excellent food. The Big Mamma group are known for their fresh produce and imported Italian goodies as well as their grand restaurants.
Hear Bernie Sanders Bash Capitalism
Southbank
23rd February
The outspoken voice of the American left is making his way across the pond to discuss his new book, It's OK To Be Angry About Capitalism, in a conversation with Emma Dabiri at the South Bank Centre.
If you're a raging lefty you will probably find much to agree with in his book which is available at a discount when you book a ticket. The man has much to say about what's wrong, and what's laughably silly about our current political system.
Dabiri is also very much on that vibe. She's a regular presenter on the BBC and an activist that's written several best sellers mostly on the topic of race. No doubt the two will make a great duet.
You'll have to act fast to get tickets to this one. Book here.
Hit the Theatre, Dahling
Citywide
All month
As usual, the London theatres are chocca with great theatre. What should you be watching this month? Check our theatre guide for the full spread. A couple of highlights for the month of Feb include:
Orlando at the Garrick theatre – This adaption of Virgnia Wolf's gender-bending novel leaves the stage on the 25th of this month, so you're running out of time to catch it – and if you haven't seen it already we highly recommend doing so.
Mandela at the Young Vic – An all-singing-all-dancing musical of the life of Nelson Mandela. Need we say more? It's only on until the 4th so you've got a matter of days to catch it before it goes.
Catch Some Live Music
Citywide
All month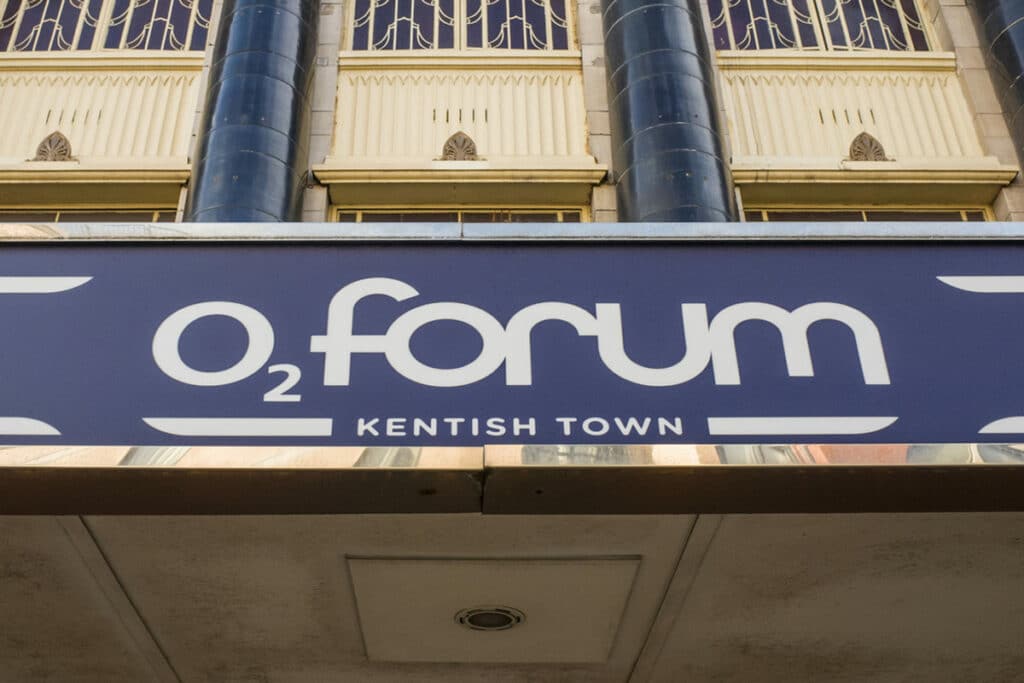 Looking for London gigs in February? You'll find plenty to look forward to. This month has a few big names popping into the capital for gigs you might want to hit.
Ellie Goulding is playing KOKO in Camden, while The Brian Jonestown Massacre are coming to the O2 Forum in Kentish Town. Other gigs include Röyksopp at the O2 Academy, and The Pretenders at Lafayette.
See a Play at Vault Theatre Festival
Until 19th March
If you're looking for something a little less mainstream from your February theatre schedule, be sure to check out what's happening with the Vault Theatre Festival. If you didn't know, Vault is the UK's biggest festival of live performance arts.
We can't guarantee that everything is going to be up to the rest of London's very high standards but the quality of the stuff they put on often reaches some pretty high notes.
What you'll be sure to find is some up-and-coming talent and a schedule of performances that come at a reasonable price.
Check their schedule for what's on
Practical Tips for Exploring London in February
FAQ
London in February: Map
Looking for More Inspiration for February in London?