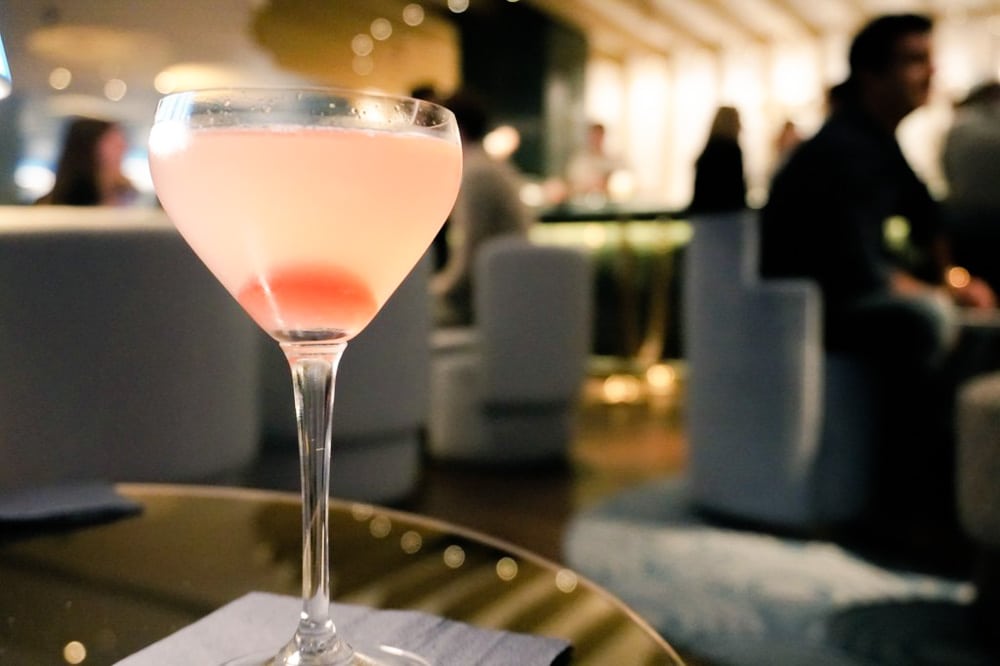 Finding the best bars in the South Bank isn't always easy. First you have to run the hurdle of mediocre spots offering badly-made cocktails and wine best used for cleaning your sink. Don't despair though, there are a plethora of quirky bars, cocktail lounges and fabulous establishments if you know where to look.
Here's my guide to the Southbank bars you shouldn't miss.
Spiritland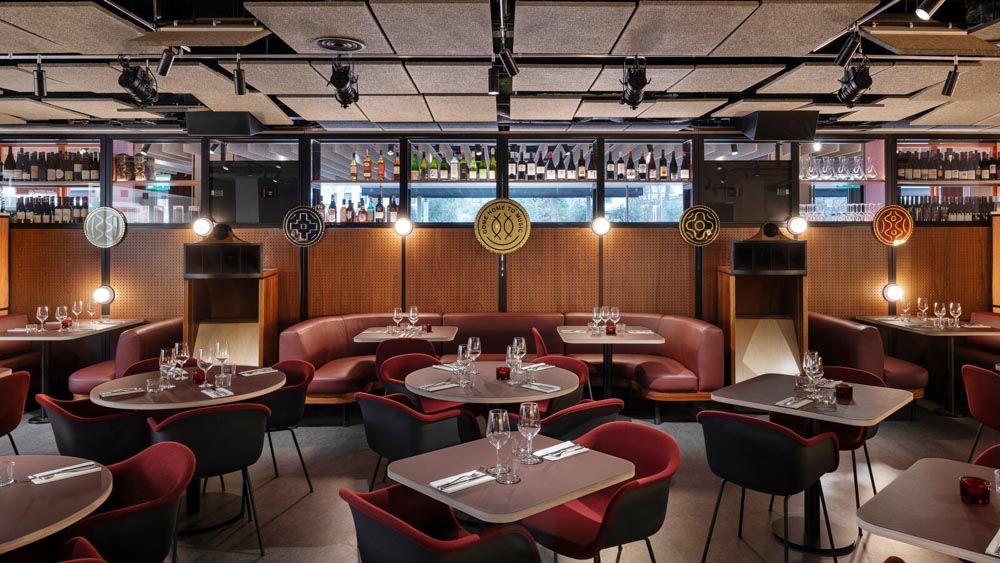 The music-focused design of Spiritland may not be exactly what you'd expect to find in the Royal Festival Hall, but this innovative bar is a winner.
Alongside brilliant wines, cocktails and food, there's a banging sound system hand-crafted for the space playing all day from open to close. The space itself is decorated with bespoke velvet curtains, cosy leather booths and a show-stopping marble bar – it certainly looks the part.
Add to that the extensive and expertly curated wine list and cocktail menu on offer, it's little wonder it's fast becoming one of the coolest hangouts on the South Bank and Waterloo.
Lyaness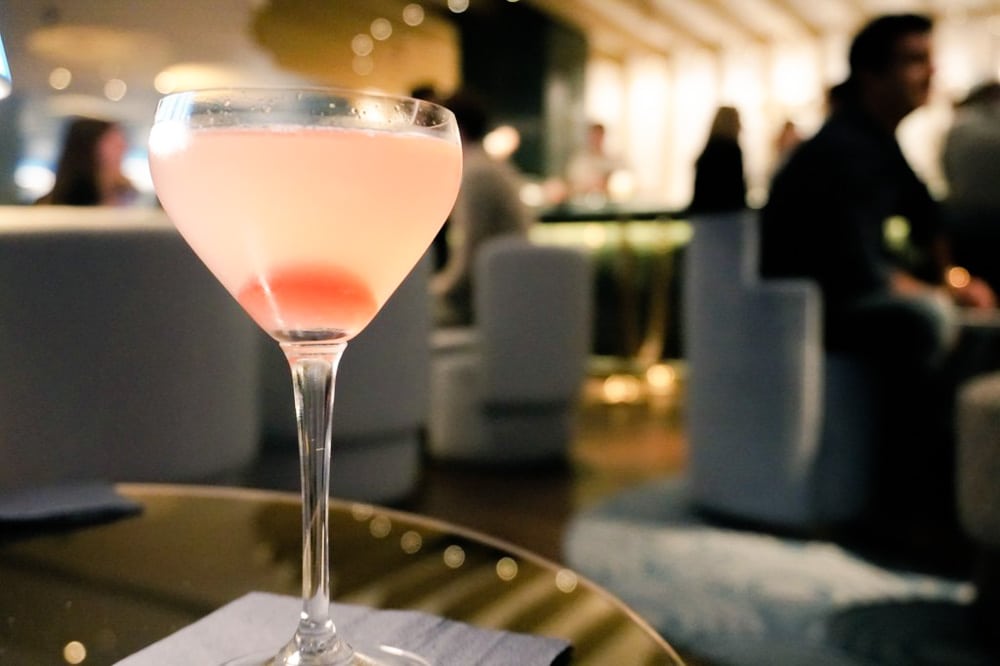 It's no secret that Lyaness is one of my favourite bars in London. An innovative and fantastic bar in the heart of London's South Bank, it's really in a league of its own when it comes to serving up unforgettable drinks.
The creation of the multi award-winning mixology mastermind Ryan Chetiyawardana, the cocktail list isn't afraid to experiment (read: rip up the rule book).
Chetiyawardana's previous bar on the site, Dandylyan, was named the best bar in the world, and Lyaness really pays homage to its heritage with its lush cocktails and swanky setting.
That's not where the fun ends either – the cocktail afternoon tea is one of the city's finest. Let's face it, who's going to say no to cocktails and cake?
Lyaness was still closed at the time of publication. Anticipated reopening date – October 2020
Read More: Lyaness – The Full Review
OXO Tower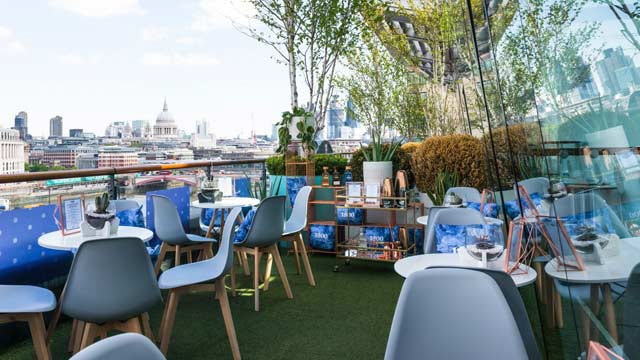 One of the most iconic landmarks on London's South Bank, OXO Tower's bar and brasserie is a long-standing fave on the southbank bar scene.
What's the appeal? Well, there's the enormous garden terrace, for which we're particularly grateful at the moment. Indoors is no slacker either – with floor to ceiling windows it's light, airy and never too busy to grab a table.
The cocktails are excellent, but it's the 800-bottle strong wine list that really stands out. Don't worry, the sommelier is on hand to help you with your choice.
Gillray's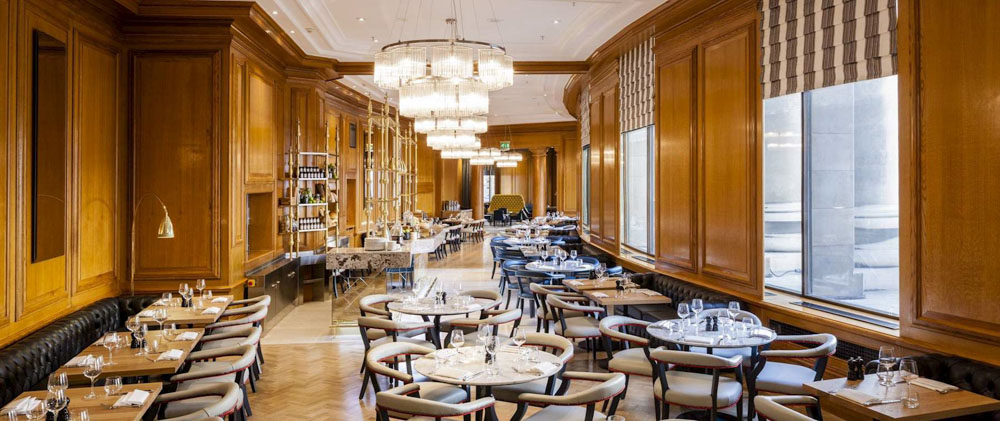 A gin lover's paradise, Gillray's on the South Bank is an extraordinary treasure trove of fabulous gins.
Offering spectacular views across the River Thames, as well as serving up some of the most innovative beverages in the most delightful setting, Gillray's is undoubtedly one of the best bars on the South Bank.
With over 100 different gins to choose from, it can be a little overwhelming as to know where to start. Yet, fear not, as the wonderful and incredibly knowledgeable Head Barman Rui will be able to guide your decision-making. Having travelled extensively for the last several years, Rui has sampled gins across the globe and will talk you through the process of finding your perfect tipple.
Skylon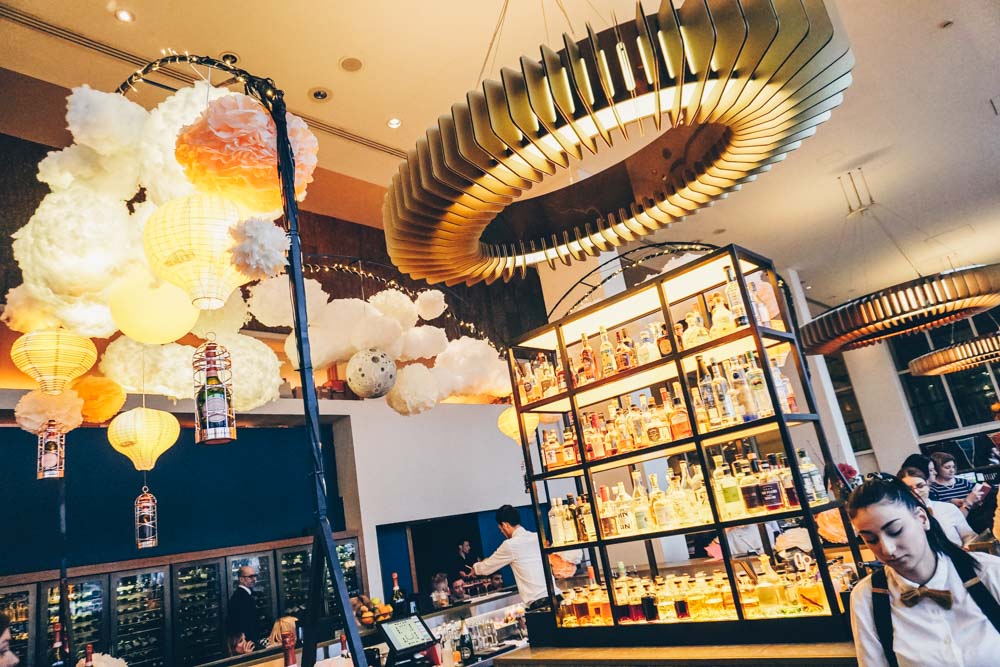 Situated on the third floor of the famous Royal Festival Hall Skylon is one of the most magical spots for cocktails in the area.
Offering unbeatable views of the Thames through the enormous floor-to-ceiling windows, it's one of the best panoramas you'll find in any London bar.
Then there's the show-stopping centrepiece bar. Not just a pretty face, the cocktail list is full of crafty creations like the 'Enchanted Forest' – a gin infused treat with Earl Grey tea and the 'Audrey Hepburn'- a Chambord based delight.
The Archduke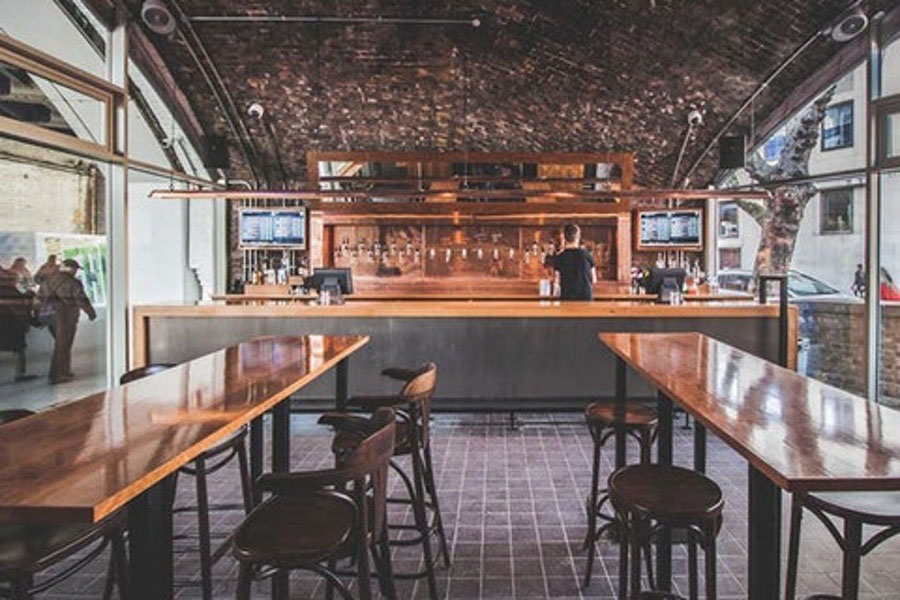 Another fabulous spot for delicious wine in the South Bank is The Archduke.
Opening its doors for the first time in 1979, The Archduke has been a hit ever since. Famed for its award-winning architecture and distinctive appearance, this is a really iconic spot on the South Bank.
With an enormous wine list that caters to every taste, as well as regular jazz performances (which are usually free on Fridays and Saturdays, so make sure to check the schedule).
If you're looking for a bite to eat as well, The Archduke serves some of the best, juiciest burgers and steaks in the area.
The Understudy at The National Theatre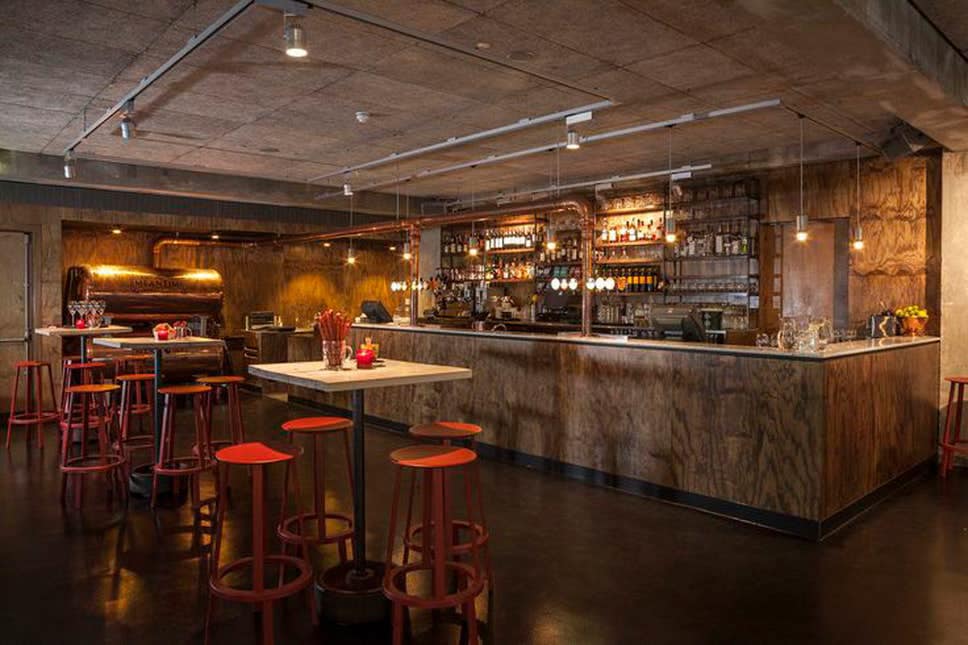 For riverside drinking in a fantastic, iconic setting, head to The Understudy at The National Theatre.
Located in the heart of London's fabulous South Bank, The Understudy pays homage to the theatre in which it is associated with, and offers unparalleled views of the surrounding scenery.
Its speciality is craft beers, and there is an enormous selection of beverages to choose from.
This spot is particularly beautiful on a summer's evening, where you can sit outside, enjoying a tipple and admiring the unbeatable views.
12th Knot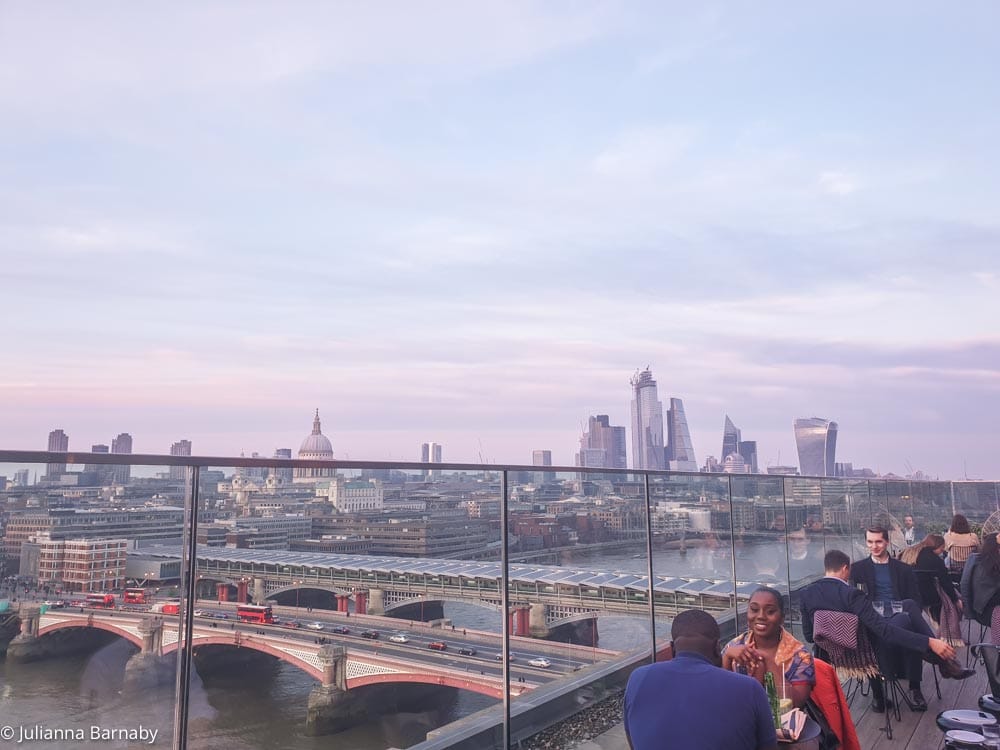 12th Knot is a breath-taking rooftop bar and lounge in the heart of London's South Bank, and offers unparalleled views across the city.
London's skyline is the thing that stands out the most at this place, but the drinks are really in a league of their own as well. Ever so drinkable cocktails, an enormous wine list, and a string of delicious beers on tap, you really can't go wrong.
12th Knot was still closed at the time of publication. Anticipated reopening date: October 2020.
Read More: 12th Knot: The Full Review
Las Iguanas
Though I wouldn't usually recommend a chain for visiting bars in London, there is something about Las Iguanas on the South Bank that is such so much fun.
Fairy lights hanging from the ceiling, mirrored walls, bold artworks adorning the walls and plants hanging from the ceiling, this place has a fantastic atmosphere and absolutely gorgeous cocktails.
Bringing a piece of Latin American culture to the South Bank, Las Iguanas is situated on the Festival Terrace, and is the perfect place to stop for a cheeky tipple before heading to a show.
There is also a Havana Lounge, where every Friday and Saturday, you can enjoy a little boogie to some fabulous Latin grooves.
Topolski
Nestled between the railway arches of Waterloo Station and the marvellous Royal Festival Hall, Topolski is one of the quirkiest and coolest bars on the South Bank.
This contemporary and edgy space was the former studio of Feliks Topolski RA, who was a renowned Polish Expressionist painter and draughtsman; fascinatingly, the walls are still covered with his bold and electrifying artwork, which is today enhanced by vibrant neon mood lighting.
Rocking a fantastic buzz, Topolski holds a daily happy hour between 5pm and 6pm – during which you can sink a wide array of drinks, from quality wines and sumptuous cocktails at ridiculously good prices.
There are also lots of events held here, from DJ sets to live music, mostly taking place on Friday and Saturday nights
Topolski was still closed at the time of publication. Anticipated reopening TBC.
BFI Bar & Kitchen + Riverfront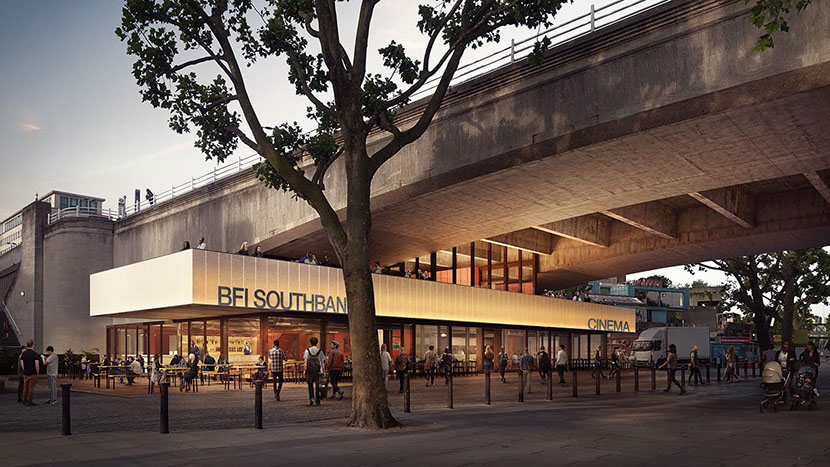 The BFI Bar & Kitchen isn't going to set your world alight, but when you need a great place to settle in for an evening, it's a good choice.
The main bar is busy, buzzy and always comes with oodles of atmosphere. There is also The Drawing Room Bar, which is tucked away behind a secret bookcase if you want a more intimate and cosy experience.
The drinks? They're good. The BFI's bartenders excel in crafting innovative cocktails, and, like any self-respecting London drinking hole, has a variety of craft beers for you to flex your taste buds around.
Primo Bar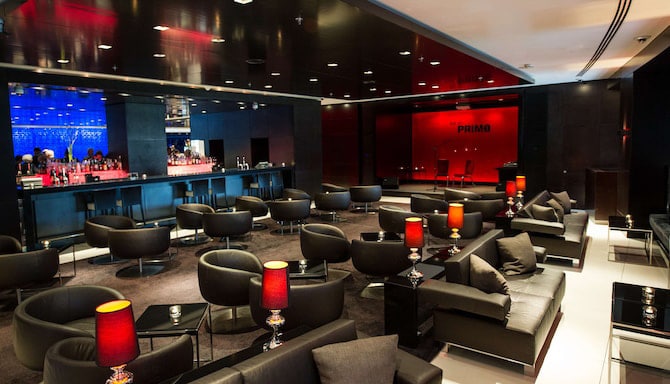 Even Londoners can't resist drinking with a cheeky view of Big Ben – a fact that Primo Bar could take for granted, but doesn't.
Instead, it surpasses expectations of what could be a bland hotel bar, opting instead to offer two distinct drinking spaces, each with its own vibe and atmosphere.
The larger of the two is good for socialising: think idle chat in the monochrome chic interior, while the smaller is all about the live music. Jazz, samba, singers – the programme changes but the suave ambience and creative cocktails do not.
Primo Bar was still closed at the time of publication. Anticipated reopening TBC.
Queen Elizabeth Roof Garden Bar and Café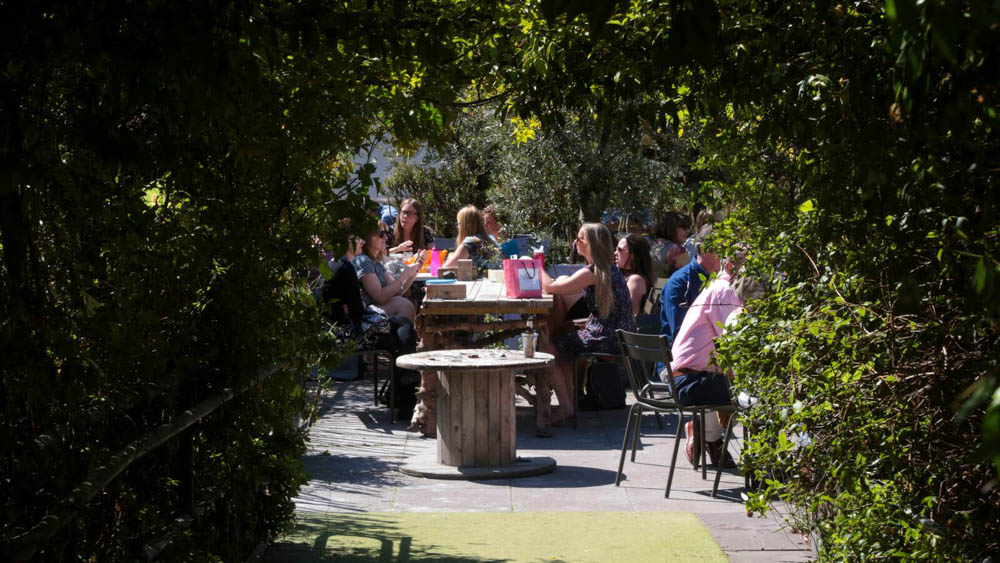 The award-winning Queen Elizabeth Roof Garden Bar and Café is absolutely stunning, and provides a mini sanctuary away from the hustle and bustle of central London.
What's even better, is that it is free to visit and explore, and there is a huge array of drinks available, from wines, beers to innovative cocktails.
Lined with fruit trees, wildflowers, allotments and spectacular views across London's skyline and The Thames, this place is truly exceptional.
South Bank Bars: Map
Cool Bars in South Bank: Practical Tips
There are lots of chain bars in and around the South Bank, which are great, but for a more authentic, unique and memorable experience, head to any of these stand alones.
The South Bank is rather touristy, so if you want to avoid the crowds, going in the week can be a little quieter.
It is always worth checking if there is a dress code required; many of the more upmarket bars require at least smart-casual attire, so it is well-worth checking before chancing it.
When it comes to the underground, the best options are Waterloo, Blackfriars, Southwark, Embankment and Westminster, all of which are in zone 1.
Looking for More South Bank Guides?
Check these out…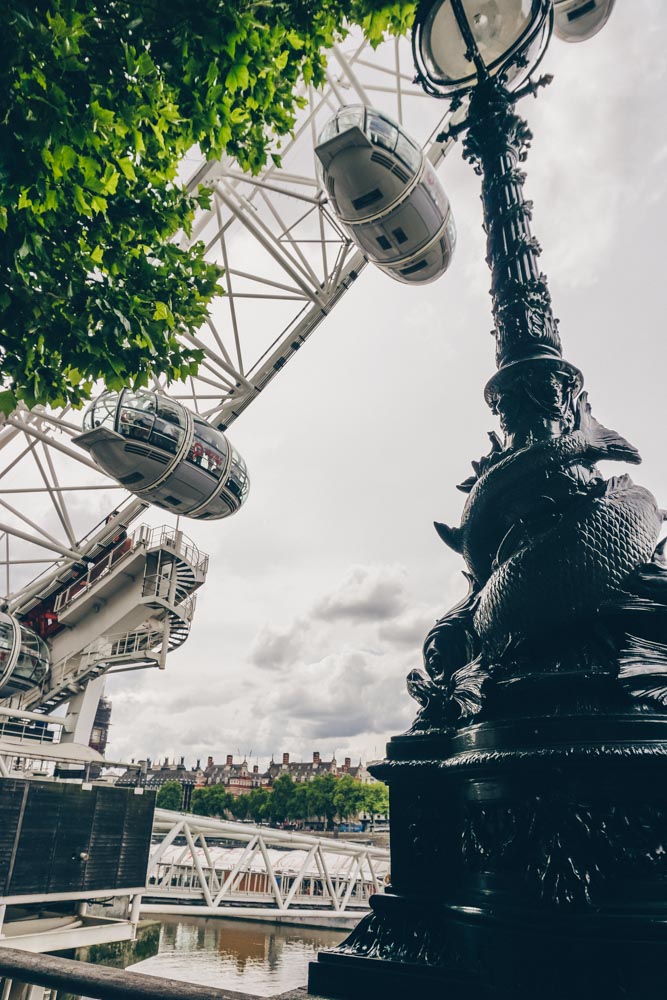 The South Bank Area Guide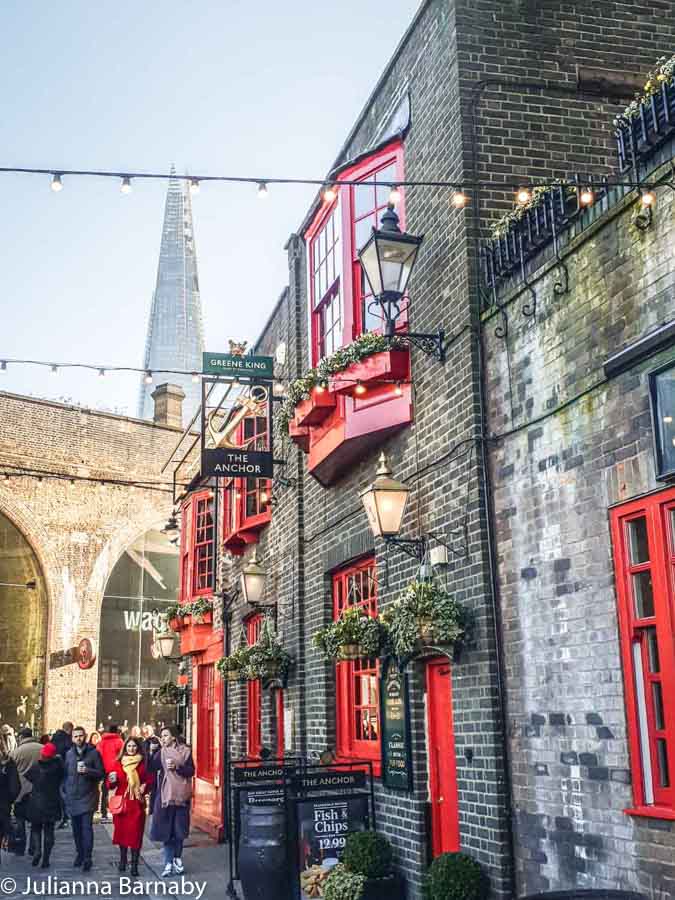 Best Pubs on the South Bank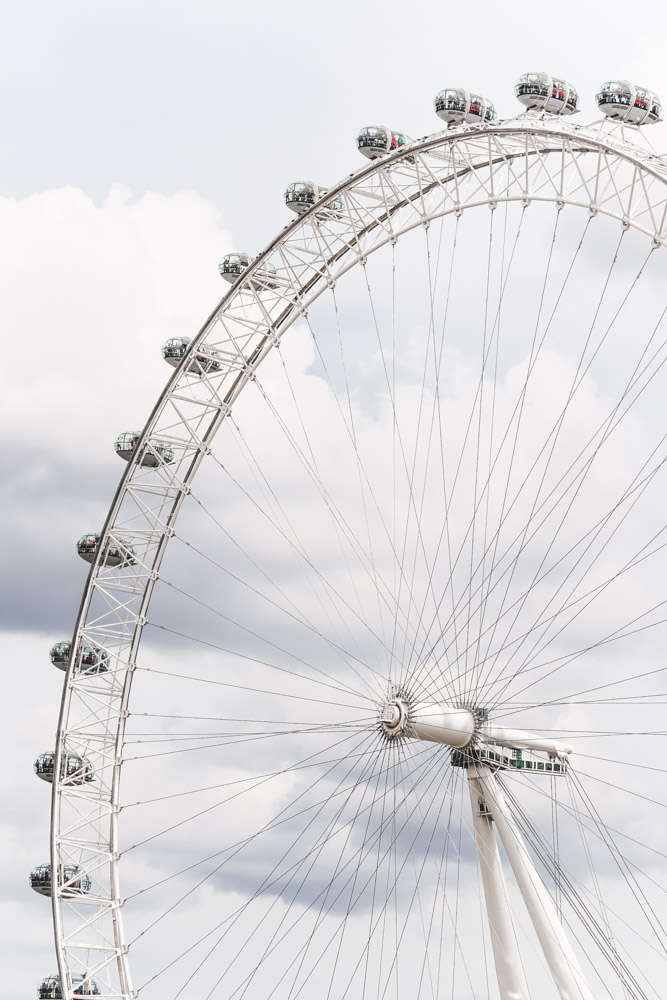 Things You Never Knew about the London Eye