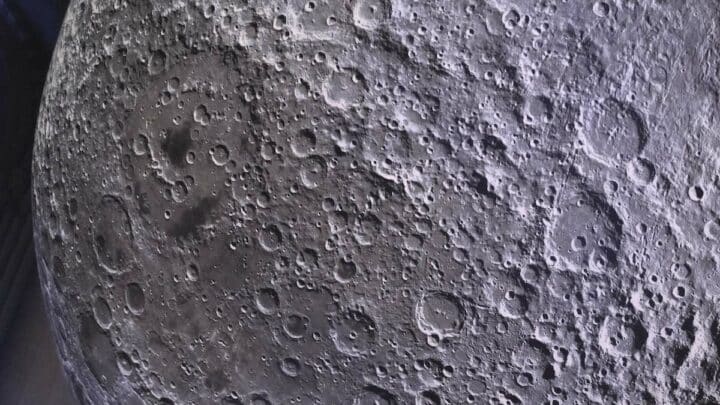 The Museum of the Moon returns to London this month. Here's what you need to know.
The stunning Museum of the Moon will return to London from December 13th 2022 – 5th of February 2023, and its setting will be equally spectacular.
In case you missed it last time, the exhibition features a giant moon in a 1:500,000 scale that recreates the true surface of the moon from 120dpi NASA imagery.
It all sounds very fancy, but that basically means that the image is super-high resolution and that each centimetre on the model represents 5km on the real moon. The sculpture is lit internally and looks just beautiful, often suspended from the ceiling in an equally enchanting location.
What to Expect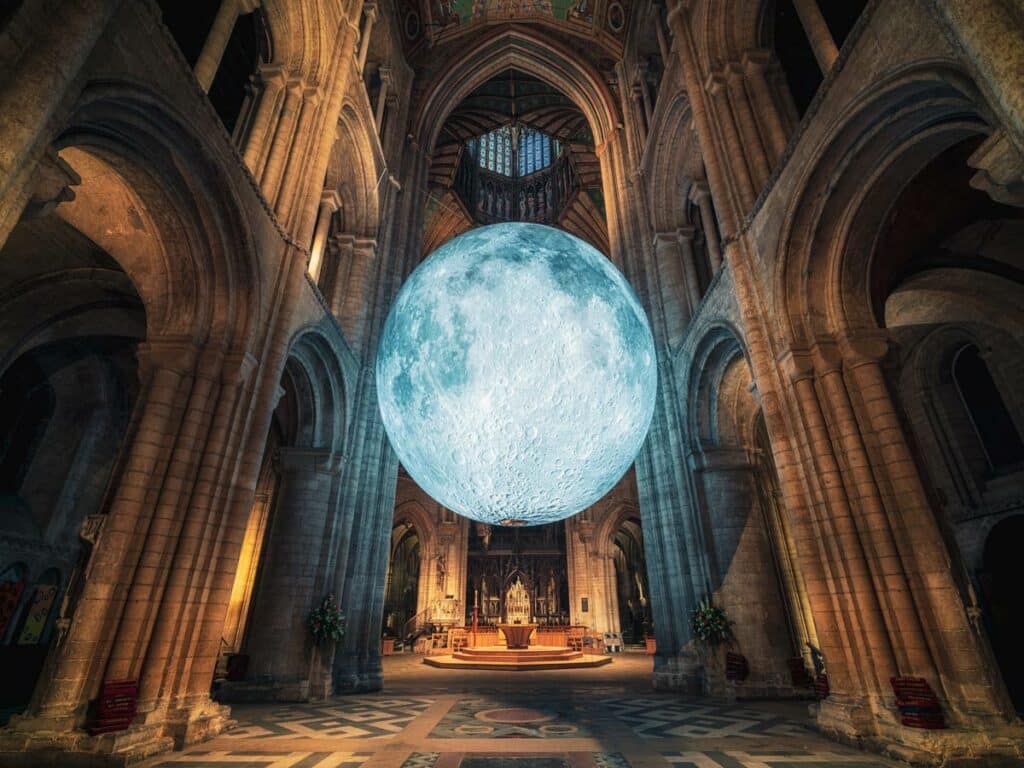 Although the exhibition calls itself a museum, it's probably more like a gallery. The focus is more on the display than learning. You're likely to find people lying on the floor gazing up at the giant structure.
This time around, the moon will be hung in the Painted Hall of the Old Royal Naval College in Greenwich, a space that's as intricately painted ceilings are as impressive as the moon is beautiful.
But the best part of what happens when the moon comes to town is that its chosen venue hosts a series of events with the moon as a backdrop… And this time is no different.
The Old Royal Naval College has a good run of events coming up – kicking off with a cocktail party and finishing with a celebration of the lunar new year in late January. As well as a Christmas party with Santa in attendance, a well-being session and a dinner party that sees the Painted Hall used in one of its original capacities.
You can find more info and book tickets here
Museum of the Moon: Practical Information
Address: Old Royal Naval College, King William Walk, London SE10 9NN
Tickets: Adult £12.50, Children get in free.
Museum of the Moon: Map