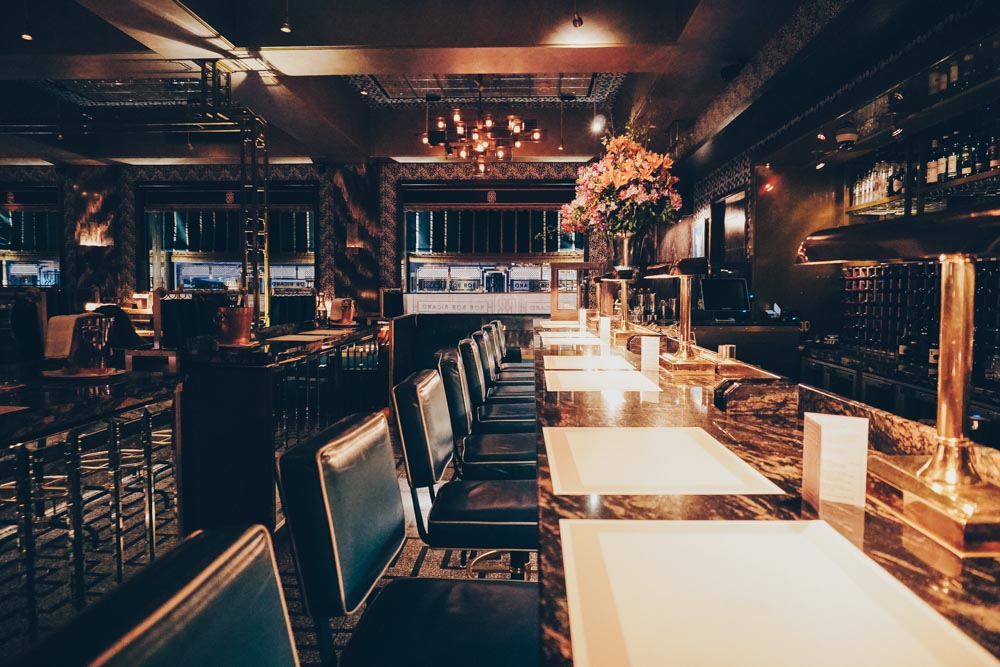 There's no shortage of cool restaurants in London. So why settle for something mediocre?
If you're bored of the standard dining experience and want to visit a restaurant that offers something a little different – read on.
From dining in the dark and rainforest-themed rooms, right through to egg-shaped toilets and beyond. It's time to get your knives and forks at the ready as we take a jaunt through the quirky restaurants in London you need to try.
Cool and Quirky Restaurants in London
Sketch
Soho
Sketch's vibrant pink interior looks as though it's been taken straight from a Wes Anderson film.
Self-described as an "artist-conceived gastro-brasserie", Sketch's walls are filled with 91 artworks by celebrated British artist David Shrigley – forming the largest collection of drawings Shrigley has exhibited.
Although it serves up a wide selection of delicious food (it's one of the city's Michelin-starred restaurants, don't you know), the restaurant is renowned for its famous bathroom.
You know, the one that contains multi-coloured glass and has white, egg shaped toilet cubicles that has somehow become one of the must-visit selfie spots in London.
If you're looking for quirky Michelin star restaurants in London – then Sketch is the place to go.
Park Row
Piccadilly Circus
Located amongst the hustle and bustle of Soho, Park Row is London's first DC-inspired restaurant, created in partnership with Warner Bros. Consumer Products and DC.
Described as a "melting pot of some of the finest creative minds and storytellers from the world of food, film and magic", Park Row is batman-themed and is a must see for all comic book fans.
Even if you aren't familiar with the franchise, Park Row offers an exciting dining experience. It is set over an extensive floor plan – which includes a Grade II listed Art Deco dining room – there's even a secret door hidden in a bookcase.
Bob Bob Ricard
Soho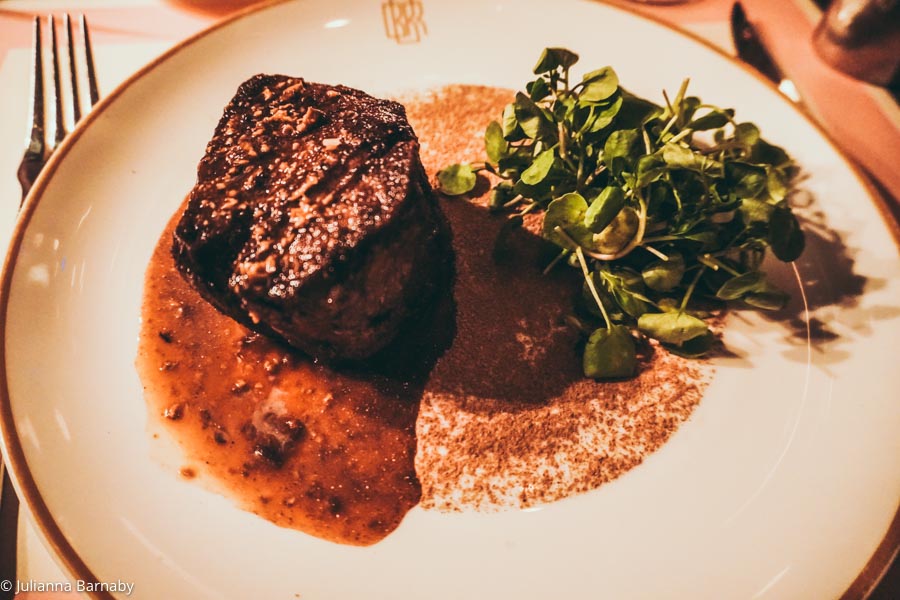 Located in one of the city's trendiest areas, Bob Bob Ricardin Soho provides one of the most glamorous dining experiences in London, serving up British and Russian-inspired cuisine to a diverse clientele in its luxurious all-booth dining room.
It's a smaller version of a grand salon, and has elements of fun that will surprise and delight you throughout, such as the quirky "Press for Champagne" button at every table. Bob Bob Ricard is one of the top quirky restaurants in London, and is the perfect place to add a little glitz and glamour into your day.
Bustronome
Victoria
Fancy eating a gastronomic meal on a double decker bus? Of course you do.
Well, this is exactly what's on offer at Bustronome, a unique dining experience that allows you to see some of the most iconic sights of London whilst enjoying a beautifully prepared meal.
It's the perfect opportunity for sight-seeing whilst satisfying a hungry stomach – and makes for a lunch or dinner you won't forget in a hurry.
Dans Le Noir
Farringdon
Dans le Noir is a stalwart of the city's dining scene – it's been open since 2006, which is practically ancient by London restaurant standards.
Now in a new location, you can still dine in the dark. The restaurant is designed to "revolutionise your perception of taste by temporarily releasing you from the omnipresence of sight, and the weight of its influence over the choices you make".
Yes, you read that right – this unique restaurant serves up a range of food and drink in the pitch black – allowing you to experience your sensations with intensity.
From trying new foods and flavours with friends and family, to taking part in one of their sensory workshops – Dans Le Noir is easily one of the most quirky restaurants in London.
Top Hat Bar & Restaurant
Fitzrovia
Fan of a good old board game? Head on down to Tottenham Court Road where you'll find Top Hat Bar & Restaurant in – a spot that is charmingly inspired by the famous London Monopoly board and just downstairs from the cool Monopoly Lifesized experience.
Satisfy your hungry stomach with one of the quintessentially British dishes on offer, and wash it down with a cocktail from a menu that is inspired by the Monopoly Board's famous locations. Each cocktail even comes with its own story!
If you're looking for fun restaurants in London, then this life-sized version of one of the most famous games of all time is a sure-fire hit.
Rainforest Cafe
Piccadilly
Step into the wild at the Rainforest Cafe, a unique dining experience that recreates the sights and sounds of the amazon rainforest.
From tropical showers to eye-catching waterfalls – watch as the stunning jungle surroundings are brought to life with special effects and lifelike animatronics as you enjoy an extensive menu of American and international cuisine. It's one of the city's prettiest restaurants.
The Rainforest Cafe is one of the most lively restaurants in the capital and worth going for the decor alone.
Munich Cricket Club
Victoria/Canary Wharf
Complete with weekly live Oompah bands, German beers served by the stein and a selection of classic Bavarian food – the Munich Cricket Club provides a year-round Oktoberfest experience (proust!).
With steins, schnitzel and small and sharing plates available at reasonable prices, Munich Cricket Club has a diverse range of foods on offer to help you soak up the beer.
It is one of the cheaper quirky restaurants in London – plus there are outposts in both Canary Wharf and Victoria.
Inamo
Soho/Covent Garden/Camden
Experience Japanese, Chinese, Thai and Korean cuisine at one of Inamo's three sites located in Soho, Covent Garden and Camden.
In addition to getting rave reviews for their uber-fresh sushi that is served to share, the restaurants are also known for the interactive projections shown on the table surface – enabling you to graffiti your tabletop, be entertained by retro games, a live chef-cam feed or discover the surrounding neighbourhood.
Stunning visuals and equally amazing food? Sign us up.
Bodega Negra
Soho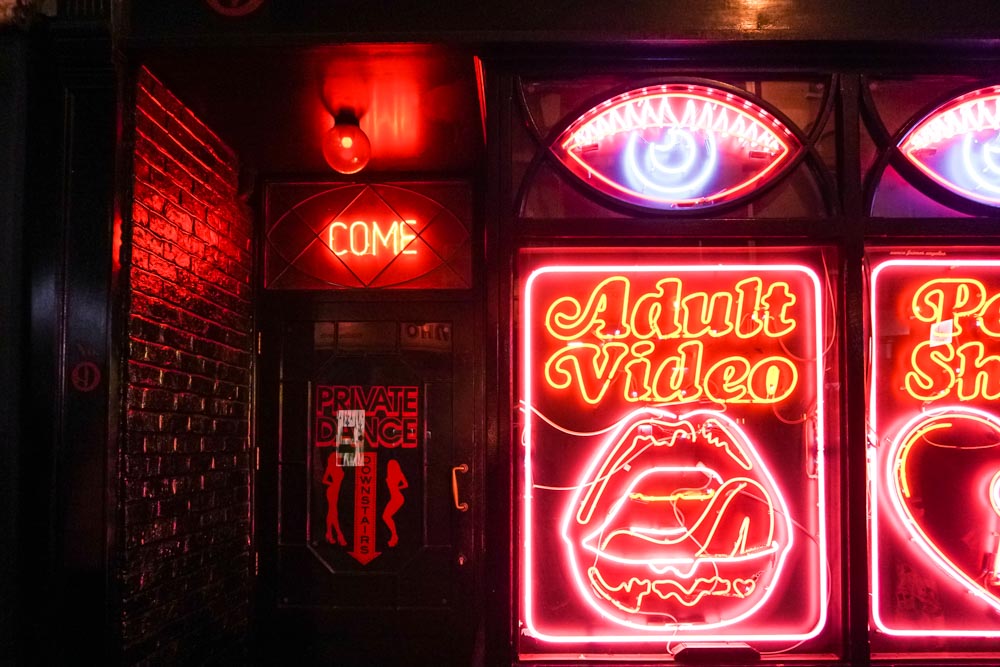 Serving up bold and bright Mexican food within intricately and eye-catchingly decorated rooms in Soho, La Bodega Negra is one of London's most exciting nights out.
It's set in a secret cellar, and has an atmosphere that is informal yet glamorous – making it the perfect secret spot to visit with a friend or even a cheeky little date.
Catch up over a menu of some bangin' Mexican food , or kickstart your night out with music and a margarita at the restaurant's bar.
Bunga Bunga
Covent Garden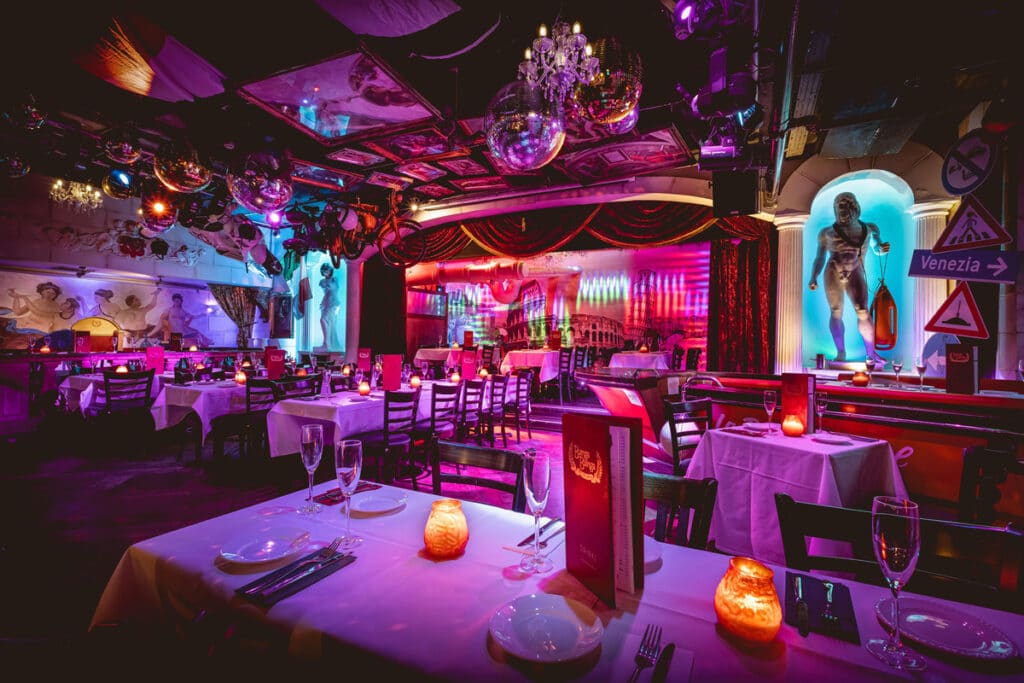 You know that you're in for a fun evening when a restaurant is named after Berlusconi's famously naughty parties.
Bunga Bunga offers an unforgettable dining experience that goes beyond food and drink.
That mainly comes in the form of a spectacular variety of live entertainment and a killer Covent Garden location to eat and drink yourself silly in.
Whatever the occasion Bunga Bunga provides a dining experience where fun is absolutely on the menu.
Madera Restaurant
Marylebone
Boujee, chic and ever-so'Grammable, Madera has established itself as one of the go-to trendy restaurants in London.
Enjoy sweeping views of the city's iconic landscape whilst you feast on the fresh flavours of Mexican cuisine at the Treehouse London's experimental restaurant.
Madera reimagines Mexican food and cocktails at nearly all hours of the day, but it's at night that it really shines when the cool crowd come to see and be seen.
Circus London
Covent Garden
When you're trying to find fun and quirky restaurants in London, what could be more fitting than a circus-themed one?
Expect the unexpected at Circus London, an unusual cabaret restaurant and cocktail bar in the heart of Covent Garden.
Your dining experience is taken up a notch by performances from aerialists, contortionists, hand balancers, fire-breathers, hula-hoopers – bringing all the fun of the circus to your table
Archipelago
Fitzrovia
From exotic meats to a side portion of insects – if you like trying unusual food then Archipelago is the place to go.
This flamboyant restaurant is charmingly decorated with Buddhas, palms, peacock feathers and artefacts from across the globe – Archipelago is just as renowned for its decor as it is its highly-unique menu.
Embark on an uncharted culinary journey, sampling everything from seared zebra, african crocodile and kangaroo fillet, where all of their ingredients are ethically sourced to ensure a guilt-free dining experience.
PS. Yes, they also offer conventional chicken and fish dishes for the less brave.
The Piano Works
Piccadilly Circus/Farringdon
The Piano Works is London's only non-stop live music venue where you – the audience – decide the repertoire for the evening. Knock back a selection of their amazing drinks menu to the swinging sounds of their in-house bands and performers, who will bring your favourite song to life after you've requested it on a napkin. A must-visit for music lovers
Beach Blanket Babylon
Notting Hill
Beach Blanket Babylon may well be one of the original quirky restaurants in London.
Where else can you eat and drink in a stunning English townhouse kitted out in rococo elegance in Notting Hill.
Since being established in 1990, Beach Blanket Babylon has made a name for itself as one of the classiest places to go in the capital for a glamorous lunch, weekend brunch or dinner.
Check out their cocktail menu and stop for a quick drink at the bar, or plan a more elaborate dining experience with friends and family in their magnificent private dining room.
Bacchanalia
Mayfair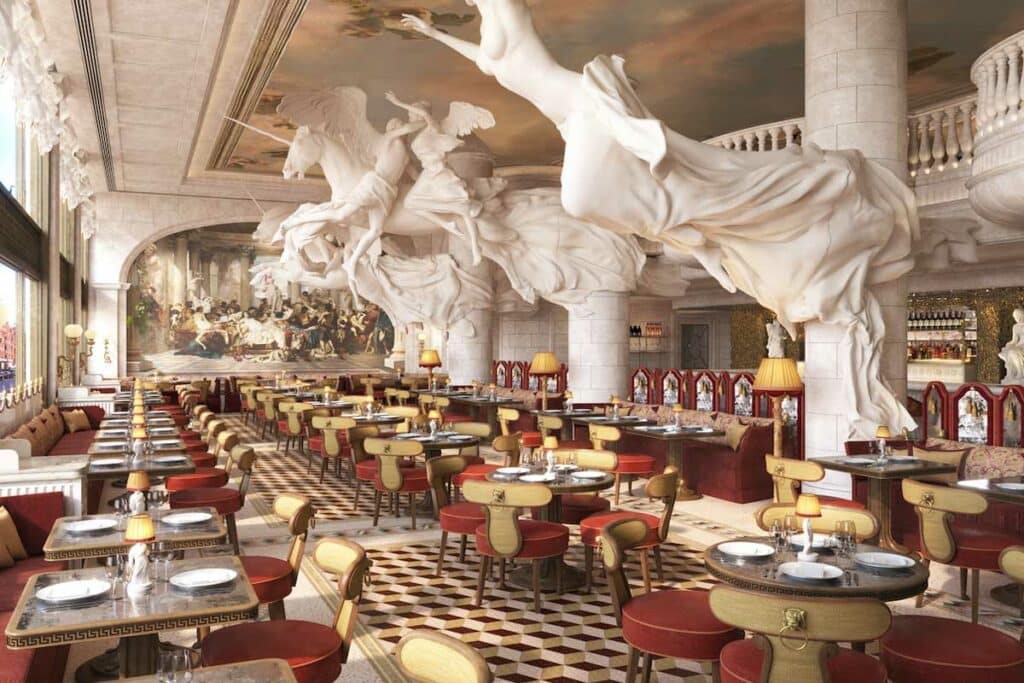 Bacchanalia opened to much fanfare, but what do you expect from a restaurant that has Damien Hirst commissions hanging on the walls and genuine Ancient Greek artefacts for decoration?
The name is taken from a festival held in the ancient world that was, at points in Rome's history, shut down for being too heady and full of excess. Some of the same things could be said of Bacchanalia, though we're confident it's not going anywhere.
The food takes cues from the two aforementioned powerhouses of antiquity, though the cooking is decidedly modern (people in the ancient world would never have conceived of dishes pretty enough to splash across an instagram profile).
Jacuzzi
Kensington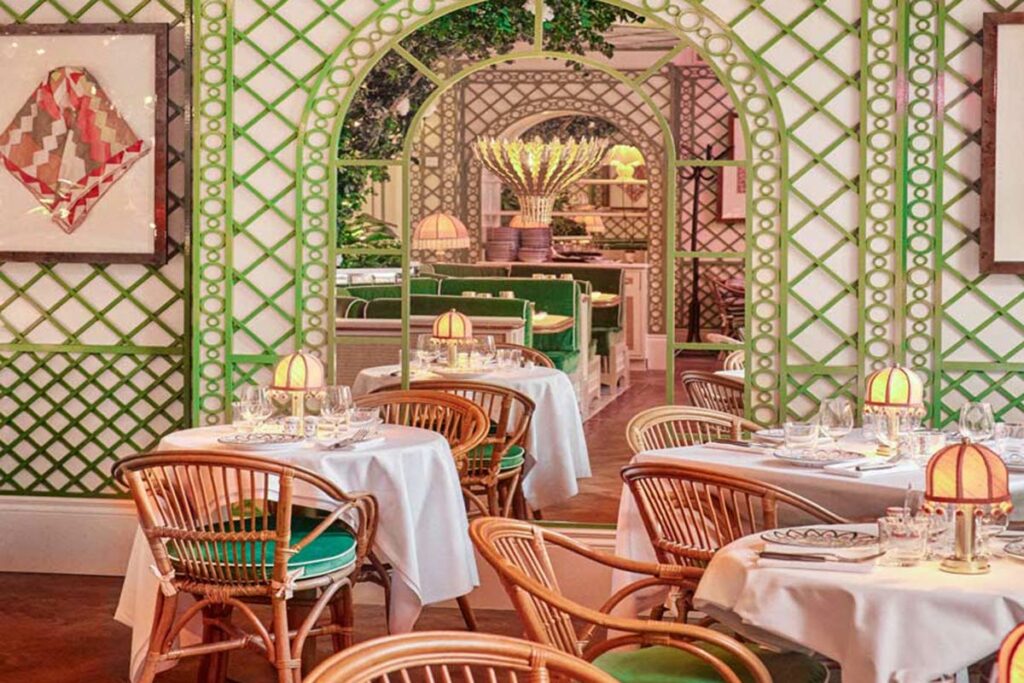 If you're after quirky restaurants in London, you can't do much better than one from the Big Mama Group. Of these, probably the most over the top is Jacuzzi.
They don't miss an inch with the decoration, and anything that's brought to truly baroque life is probably used to hang a chandelier or a luscious creeping plant – oh and plants are a bit of a thing: Jacuzzi has actual trees growing on its restaurant floor.
The food is Italian, and like all the places in this guide, is not upstaged by quirky designs. In fact the pasta here is up there with some of the best in the city. Obviously it comes with a side of food theatre.
Sarastro
Covent Garden
The very embodiment of an eccentric restaurant, Sarastro likes to refer to itself as the 'show after the show'. That's because, in Covent Garden, it's perfectly situated to pick up that post-theatre dinner crowd. It's also because the place is as much of a spectacle as anything you'll see on a West End stage.
The walls are adorned with old theatre props, costumes are framed and hung on display – even the bannisters were half-inched from the Royal Opera House. As you can imagine, Sarastro is not shy of a few dinnertime musical performances either.
As for the food: you'll be dining on is Mediterranean with an element of Turkish cooking thrown in for good measure.
Practical Tips for Visiting Fun Restaurants in London
Book ahead to avoid disappointment. It's also worth checking out a restaurant's website or social pages to see if they're hosting any special events.
Some of these restaurants are closed on Mondays. Always check in advance.
Restaurants usually change their menus on a seasonal basis to keep things interesting, and kitchens can be restricted by what ingredients they have in stock. If you have any particular dietary requirements or allergies, always check in advance as they may not be able to cater for you.
Some restaurants discussed here don't allow children – always check their policy. These can usually be found on their website or social media.
Cool and Quirky Restaurants in London: Map
Looking for More Cool Restaurant Guides in London