We review The Culpeper – an Aldgate pub serving up some very toothsome cooking that we think a lot of London restaurants could learn from.
Down in Aldgate there's a pub that's been doing a steady trade: The Culpeper.
They've got a rooftop garden where they are said to grow much of what you'll find on the menu and a downstairs bar that does a decent pint and a better-than-decent cocktail.
With summer knocking and The Culpeper's garden likely brimming with veg and leaves that require eating, we thought we'd go lend a hand and see what the place is all about…
The Culpeper – The Full Review
The Food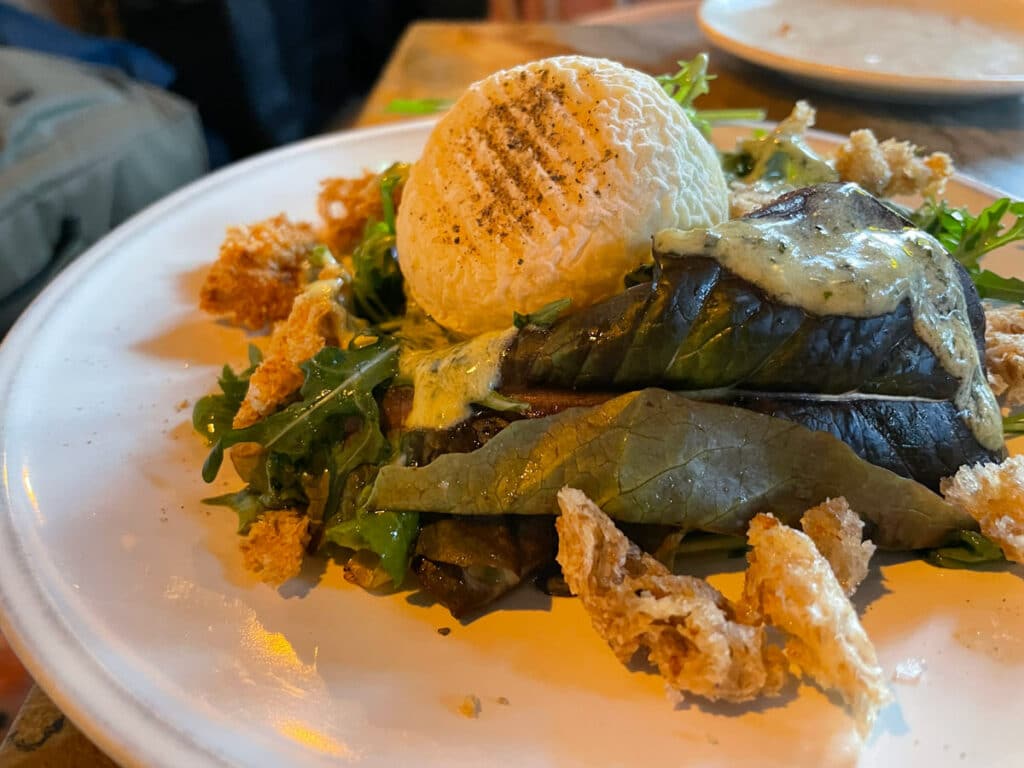 The Culpeper leans into the fact that they grow ingredients on their rooftop garden.
People often make a lot of fuss online about this. Probing about how they can stock a full kitchen off the back of a rooftop garden, and pointing out central London air is not what you want your vegetables to be breathing (what about your staff, we feel the need to ask).
Screw 'em. The Culpeper is the kind of place you wish there were more of in London: affordable restaurants serving tasty, fresh – dare we say healthy? – cooking.
We're quite sure most of what we ate was farmed off-site, but there were some definite rooftop notes in our dishes and they were all great. Like the Warm Goat's Cheese salad we had to start – a wheel of cheese on a punchily dressed salad, leaves actually tasting like the soil that grew them.
The same is true of the gnocchi we had as a main. Sauced with a blend of wild garlic, watercress and pistachio that feels like it's actually doing some serious good to your health (all while being ridiculously delish).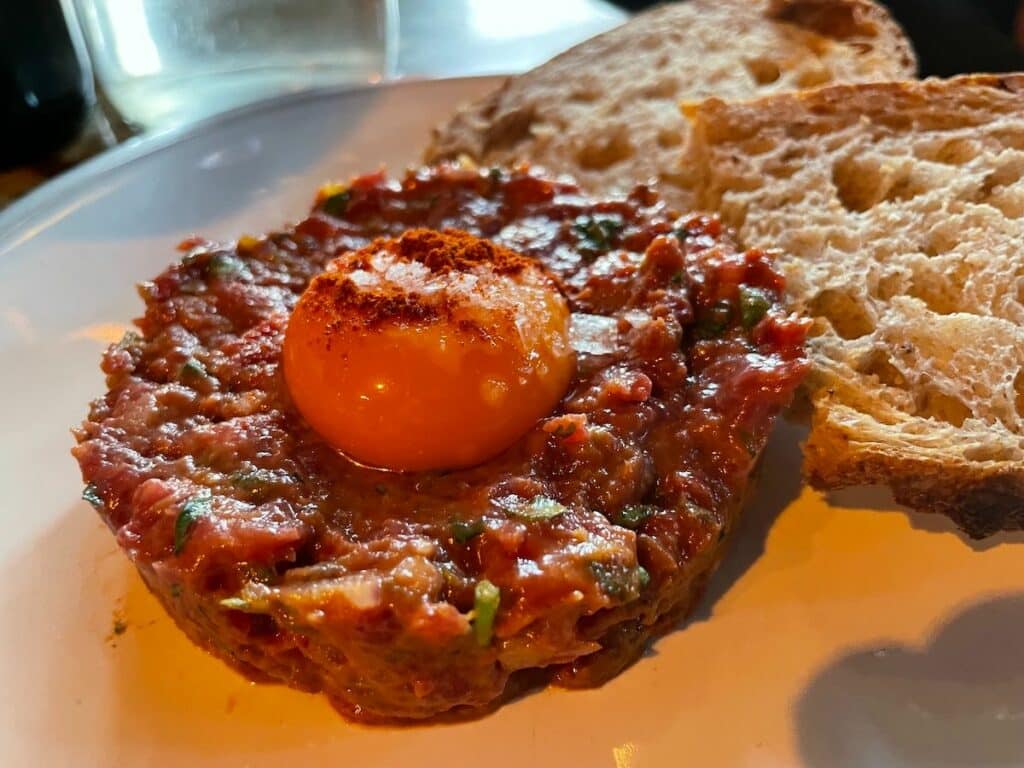 Being this natural by no means meant the food was dull. Quite the opposite. The pork chop we ordered was so rich in its own flavour it was almost alarming, and the bon bon – a sort of fried cake of pulled pork – that came with it was a truly inspired creation. They've got a chef with some real talent working here.
That talent shone through on a steak tartare – nothing flashy, just tartare exactly as you'd want it. It doesn't really matter to us where they've got all these ingredients from, the whole garden thing seems to be more like a philosophy of quality ingredients that runs through all the cooking – the results are great.
By the time we'd snuck in a cheeky round of croquettes, because… croquettes, we had one last choice to make on dessert. A cherry-almond tart that finished off the meal, joined at the table by a chocolate fondant. The perfect end to a great meal.
The Drink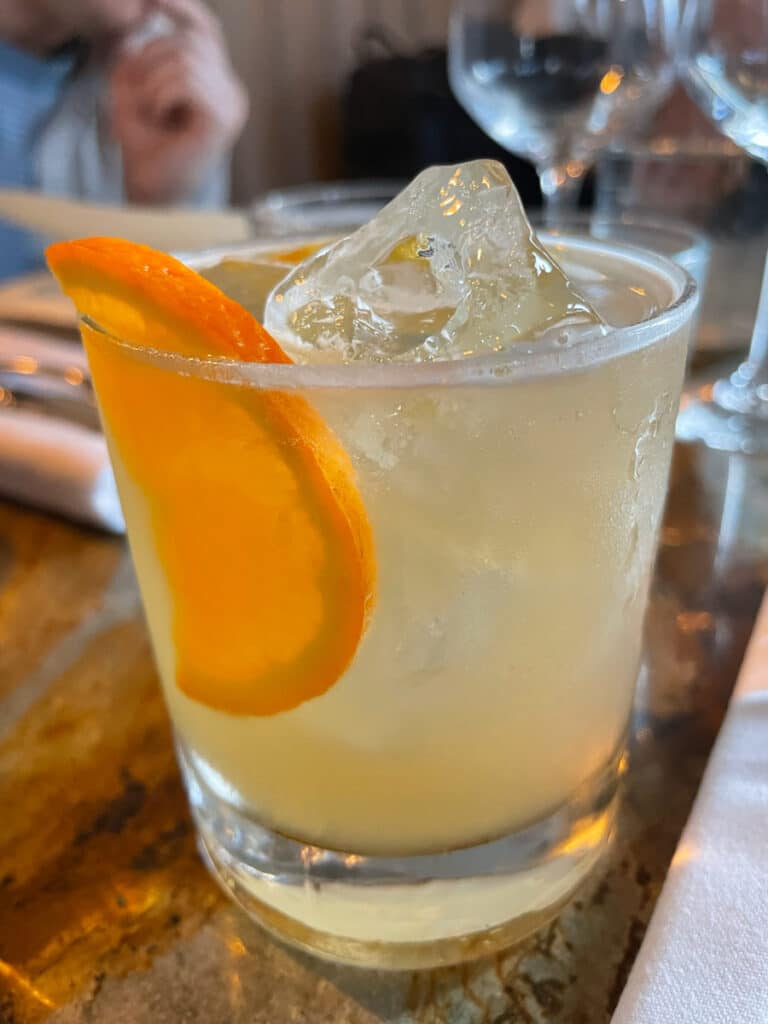 We had two cocktails to kick dinner off, choosing from their menu of house creations a Honey Whisky Fizz and a Pinky Gonzalez.
Both the drinks tasted fairly similar in spite of one using whisky and the other gin. They were tasty though, and on the balmy evening of a hot day, refreshing as you'd like.
The star of the drinks show though had to be the wine. The Culpeper is (perhaps as you can imagine) a lover of natural and organic wine. We were recommended a bottle of funky red, the 2020 Montepulciano, that had a slight hint of fizz to it.
The Look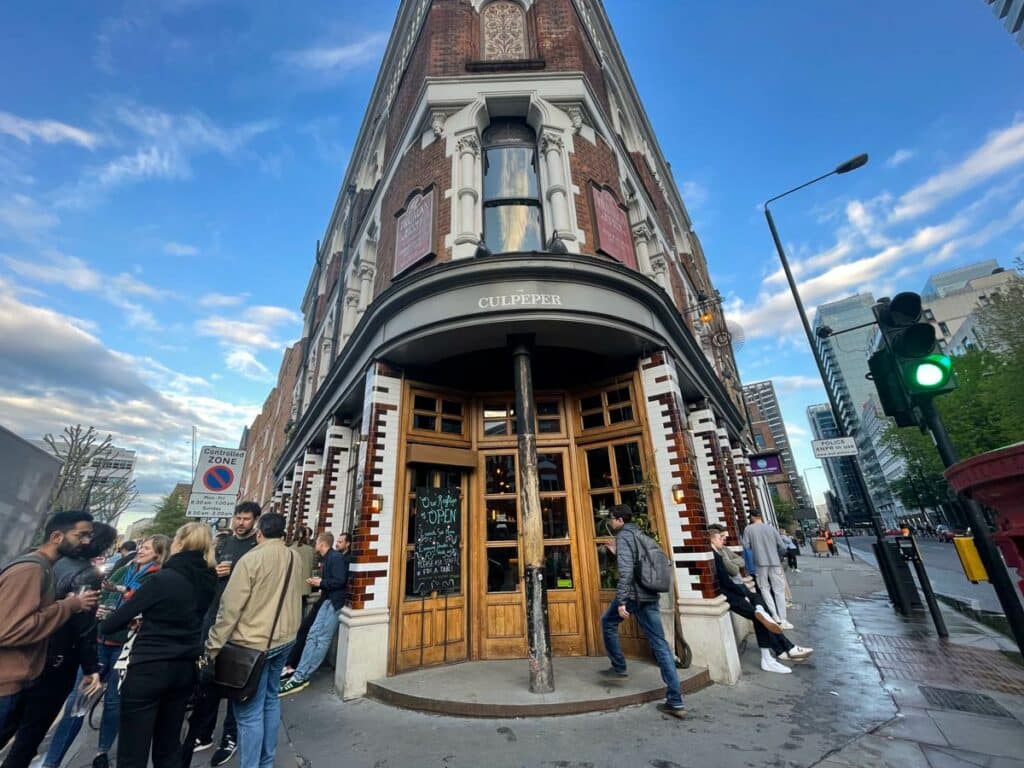 The people behind the Culpeper have done a very nice job with the dining room. It's very bright, drenching the white walls and exposed brick in natural light. That really seems to compliment the natural flavours of the food, and the wine.
Tables are secluded, hidden by wrap-around booths or walls of partially knocked-through rooms so that your meal doesn't feel shared by everyone else in the restaurant.
It's just you and your date, the food and the wine, and that's a pretty nice feeling.
Final Thoughts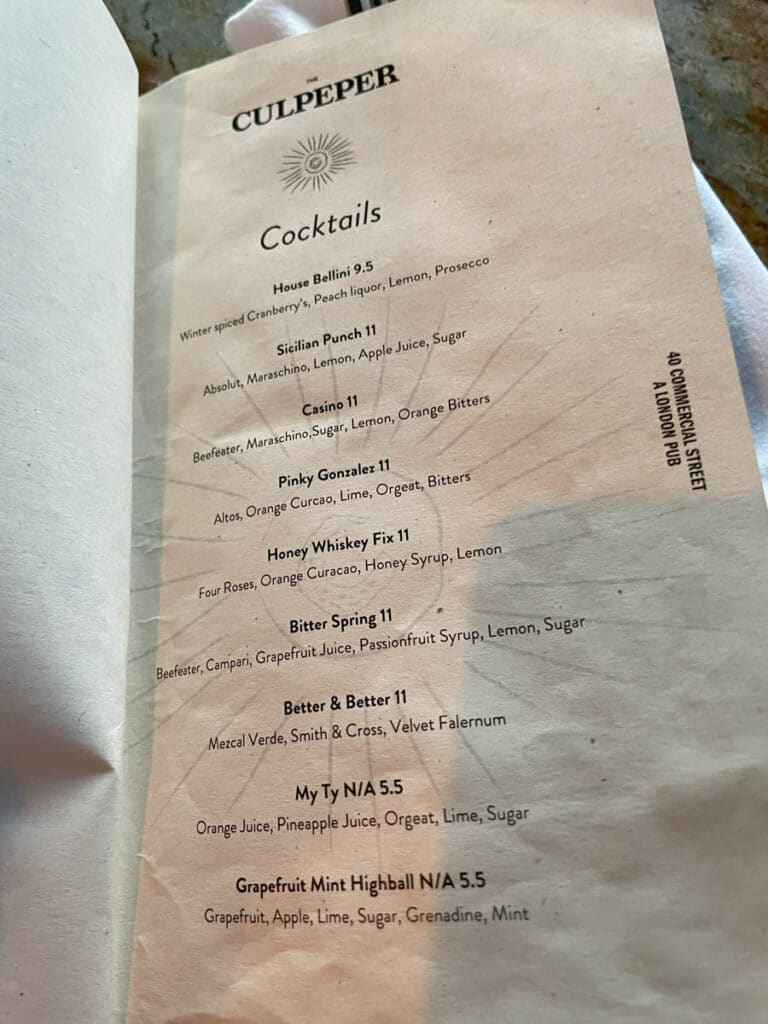 The Culpeper ticks a lot of boxes for us. It's one of those special places where the food, wine list and decor all seem to work in unison to create something a bit more special than the sum of its parts.
At a time when everyone seems to be scrambling to make their restaurants greener, more sustainable, people could learn a lot from a place like this.
The Culpeper – Practical Information and Map
Price: ££
Address: 40 Commercial St, London E1 6TB
Map
Review 4 / 5
Dining At: The Culpeper - The Full Review
Summary
The Culpeper is a winner. Wholesome British food served proper.