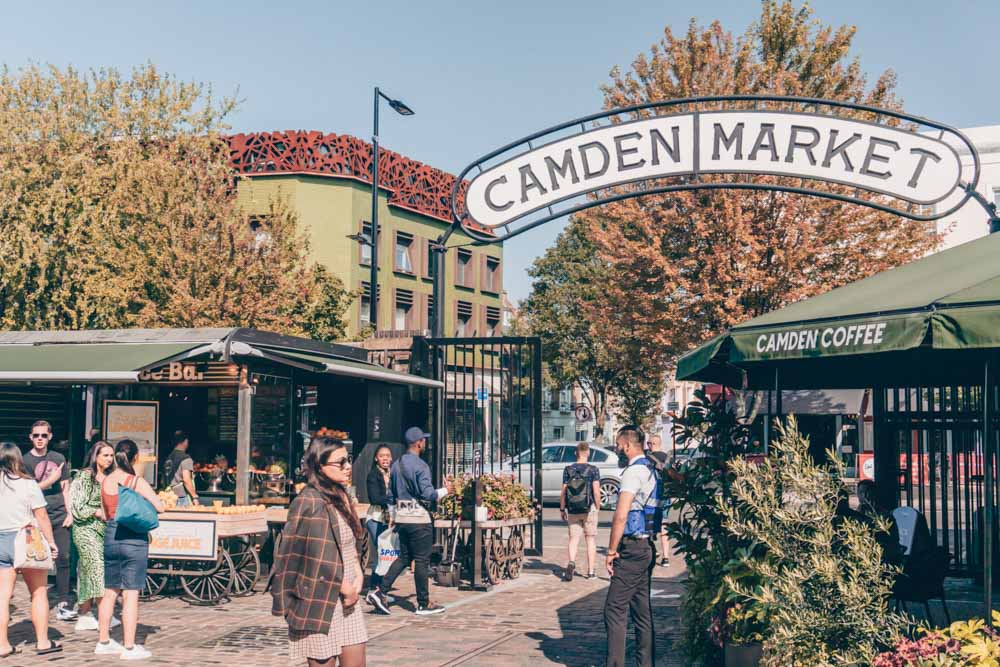 In need of some weekend plans? These Saturday markets in London are perfect for a laid-back weekend browse.
London has so many it almost feels like you'll never run out of fun weekend markets to choose from.
When it comes to the best Saturday markets in London, it's all about the big three Fs: Food, Flea, and Farmers.
Get your cotton totes at the ready and set out to discover the city's thriving market scene.
The Best Saturday Markets in London
Borough Market
Southwark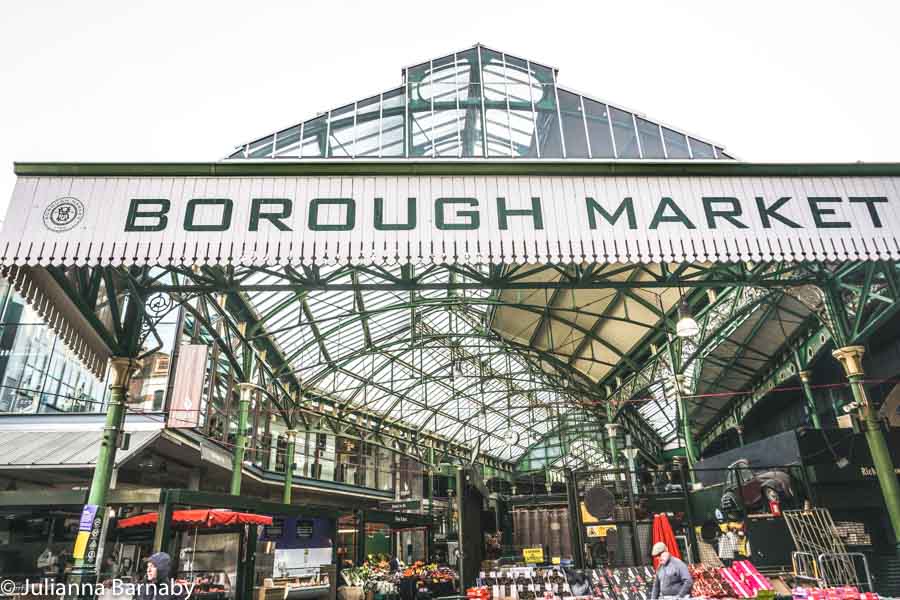 Borough Market is the place to be for foodies. It has three main areas depending on your mission of the day.
Crown Square and Green Market are where you'll find big and small producers, merchants and speciality traders. Follow the fragrant aroma of spice and flavour to the last section- the Borough Market Kitchen. This is where you'll find the sought-after street food vendors.
The market is also a great place for Potterheads as some of the blockbuster scenes were filmed here. Including scenes from Harry Potter and his friends' favourite pub, the Leaky Cauldron. Regrettably, no Butterbeers are available.
Broadway Market
Hackney
This market in Hackney is a real showstopper on Saturdays. The Victorian street market is open from 9 am to 5 pm. It has over 70 cafes, restaurants, and shops for you to stroll through and drop by for a bite.
Locals love this trendy spot with international food stalls that cater to all of your dietary needs. Pick up a vegan, gluten-free snack from one of the 30 stalls at the Broadway Vegan Market.
If you visit in summer or on the rare sunny days, enjoy London Fields Park just across the road. This is a lush area to enjoy your newly bought treats.
Camden Market
Camden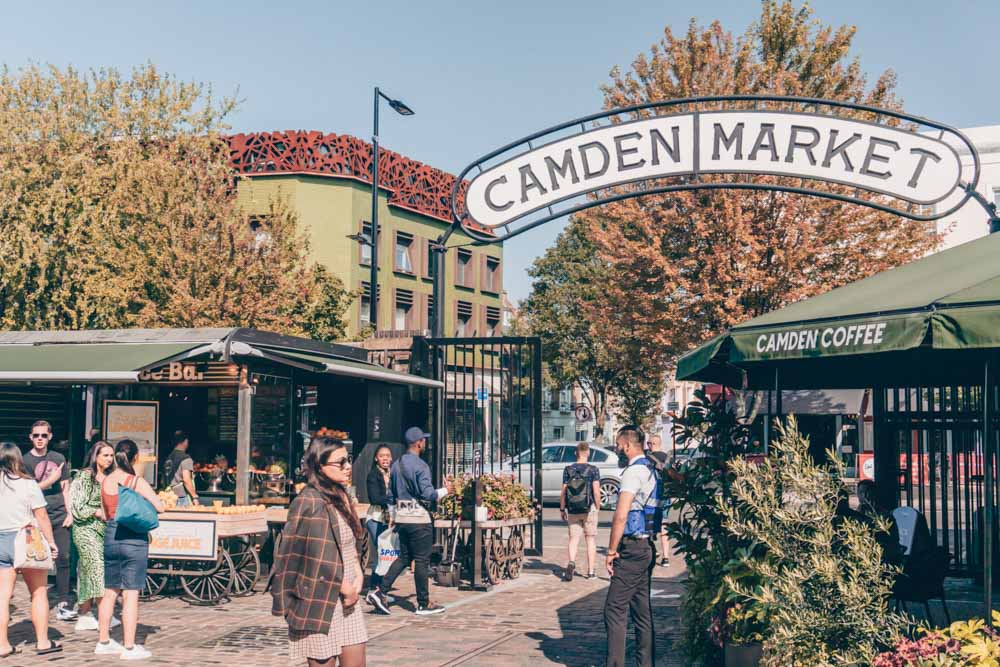 Get off the tube at Camden Town and step right into this east London market this Saturday. The market is open until late, so you'll have plenty of browsing and snacking time.
Camden Market is a string of markets and a crowd favourite among locals and tourists alike. The Camden Lock Market is a great place to stop by if you love authentic street food from all over the world.
Buck Street Market and Stables Market are all great stops for more high-quality food stalls and alternative fashion.
Maltby Street Market
Bermondsey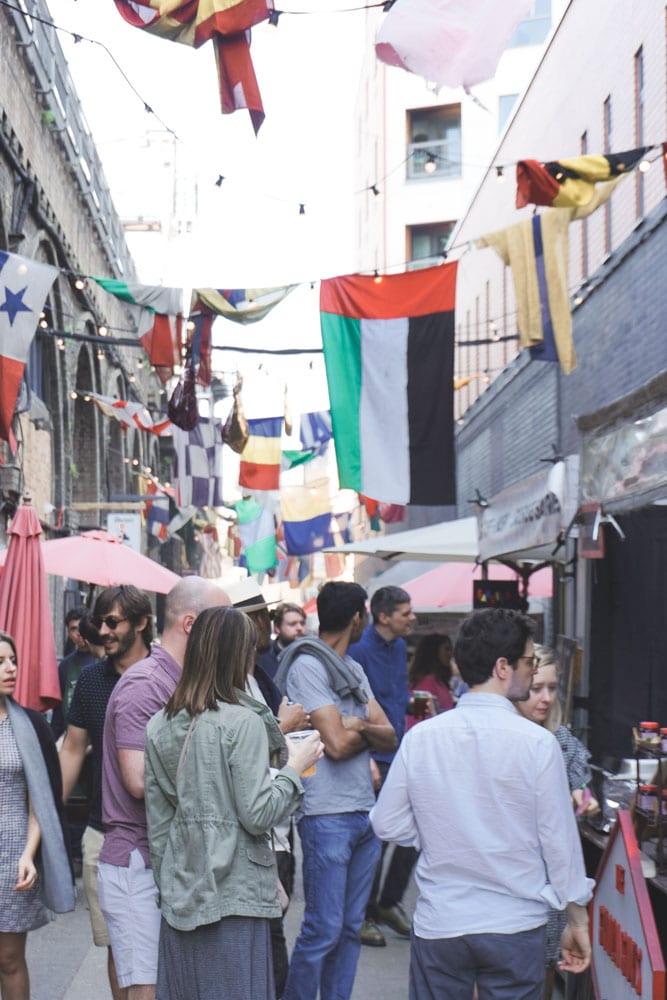 If you love visiting food markets in London on Saturdays, this market on Maltby Street is your new favourite spot.
It first opened in 2010. Since then, this foodie market has grown in popularity. Arrive with a full wallet and an empty stomach. You'll definitely want to fill up after seeing these treats.
Maltby Street Market's traders offer an array of food from all over the world with only the freshest ingredients. Have your pick from Japanese Gyoza to Ethiopian Kocho.
Portobello Road Market
Notting Hill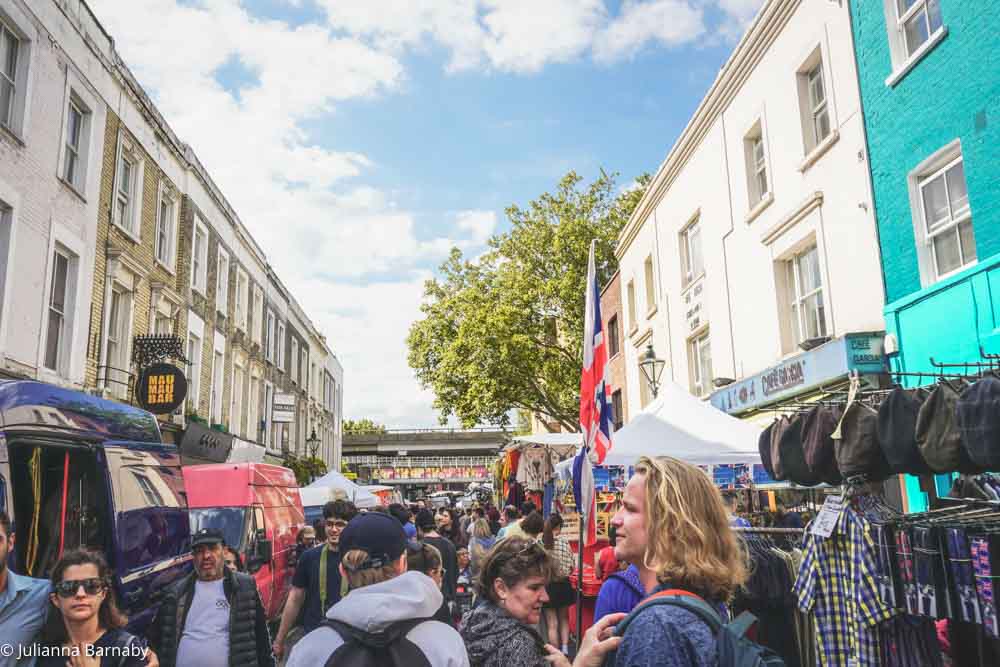 Portobello Road Market is one of the best London Saturday markets and a vintage lover's dream. You'll find anything from vintage clothes to collectables and antiques among these endless stalls.
On Saturdays, the market opens at 9 am and is in full swing filling with over 2000 stalls. The market space runs up Golborne Road all the way to Westbourne and Ladbroke Grove.
Be sure to come early to snag up the best one-of-a-kind vintage collectables.
Vinegar Yard
London Bridge
Set against the grey backdrop of central London, Vinegar Yard's bright pop of yellow offers a cheerful welcome. It might be in the shadow of the Shard, but that doesn't dim the light of this quaint flea market.
Vinegar Yard is one of the flea markets in London that you cannot miss. Unlike other flea markets in the city on Saturdays, you don't have to rummage through junk to find treasures.
It has a curated selection of vintage and second-hand items, so all the sorting has been done for you.
After your day of shopping, enjoy a cold one at the outdoor bar in summer. In winter, you can still enjoy a pint under a tent with outdoor heating. Book in advance to secure a seat.
Spitalfields Saturday Style Market
Spitalfields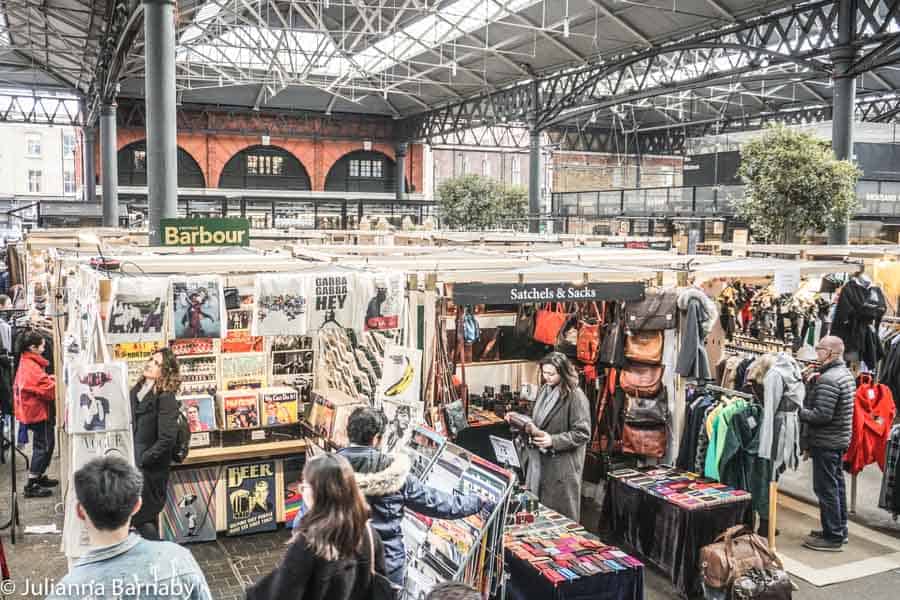 Spitalfields Saturday Style Market opens from 11 am to 5 pm every Saturday. Here, you can find your next unique and cutting edge fashion finds.
You'll find hand-crafted original garments from a mixture of London designers. Some novices and some established in their style and craft. There are plenty of designs and styles you'll be able to choose from.
To avoid shopping until you might quite literally drop, there are street food vendors that are open until 9.30 pm.
Growing Communities Farmers Market
Hackney
You don't have to feel guilty about unnecessary packaging here because this farmer's market is zero-waste and plastic-free.
Bring your own bags, containers, and jam jars to carry your fresh produce straight from nearby farms.
This Saturday market in East London opens at 10 am and runs until 2 pm. You'll be supporting local businesses and small farmers.
It is also one of the few UK markets where all farmers are either organic or biodynamic. Can we get a big round of applause.
Notting Hill Farmers Market
Notting Hill
There is no better place to be than at Notting Hill Market in London on Saturdays. This farmers market and colourful buildings are a must-see on a Saturday in London. It is open every Saturday from 9 am to 1 pm, so be sure to wake up early and get in before it closes.
Partially hidden in an alley behind Waterstones, Notting Hill Market is one of London's secret treasures. It's not such a big secret to locals, though, because they start queuing early outside to pick up the freshest ingredients and artisan creations.
Venn Street Market
Clapham
This award-winning London Farmers Market on Saturdays is in Clapham from 10 am to 4 pm. Here you'll find fresh farm produce straight from the grower's hands of Clapham.
This market isn't all about fruits and vegetables, though. You can find the catch of the day and other fresh shellfish here too.
Among all of the incredible produce stalls are some great international snack stalls to check out too. Pick up some organic Italian wine or flavourful South African biltong. There are also some French artisan cheeses and Argentinian empanadas to explore with your tastebuds.
Parliament Hill Farmers' Market
Highgate
This market is open every Saturday from 10 am to 2 pm so you can have a little lie-in and start your slow weekend.
Parliament Hill Market has a beautiful collection of fresh produce, meats, and freshly baked bread. It also has hot food for you to munch on after haggling for the best prices.
Besides its wonderful fresh fruits and veg, this farmer's market is also well-known for its Insta-famous dog park. Bring your pup along and snap some pictures for your Instagram to avoid #fomo.
Practical Tips for Exploring London's Saturday Markets
You can try your luck haggling at some stalls and markets, but it's not the norm and won't always work.
Some market stalls accept card payments, but not all. Have a bit of cash on you as well, just in case.
Saturday markets are open for a few hours and you'll be walking for quite some time. So, wear comfortable walking shoes and clothing.
Markets are quite busy on weekends and some people start queuing early to pick up the freshest goods.
London Markets on Saturday: Map
Looking for More London Market Guides?