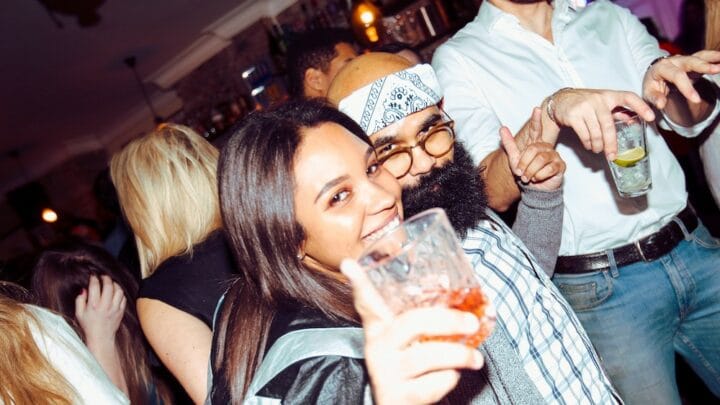 Putting yourself out there can be daunting, but it can also be a lot of fun. These singles nights in London are a great place to start.
So you've read our guide to dating in London and it's got you all fired up and ready to hit the scene. But where to start? Well, you've got plenty of choices…
We're not here to recommend you Tinder, but we do have the word on a couple of under-the-radar dating apps that will bust your perceptions about online dating. And, if you've really turned your back on modern life, you can find the right person by speed dating.
London has heaps to choose from, including some pretty out-there options: Squid Games dating anyone? How about a round of dirty scrabble with a stranger? You name it, the chances are you can find it.
Here are our picks of the best of them.
Best Singles Nights in London
Inner Circle
Citywide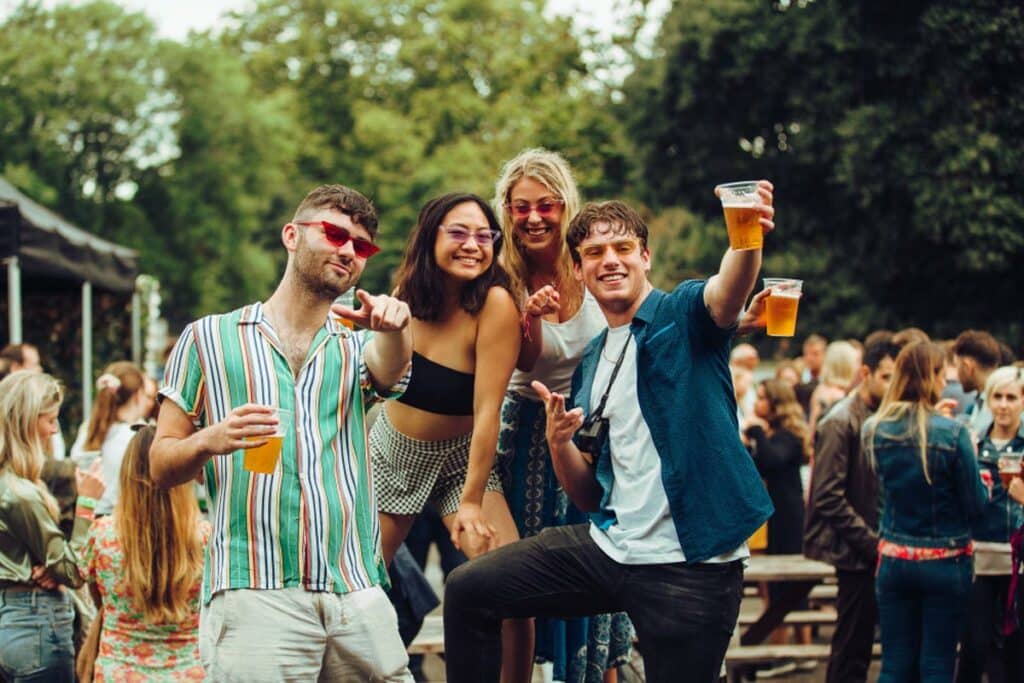 We get it. You're tired of Tinder, bored of Bumble. You probably don't want a recommendation for another dating app to stake your romantic life on, but hear us out.
Inner Circle is a different kettle of fish. They function much like your typical dating app at first glance, but what you're really signing up for here is access to some great singles events they put on around the city.
Once you've matched with some cool people online, you can invite them. Alternatively, you can get the event details through your app and turn up to mingle in person. However you choose to do it, these are some of the best singles events London has to offer.
Tantra Speed Dating
Citywide
Is there anything steamier than Tantra? These folks here throw dating nights designed at combining the physical and spiritual sides of our personalities through speed dating done a little differently.
Instead of making light conversation over drinks, you'll be engaging with your partner through touch, meditation, partnered yoga, eye gazing or dance. This isn't some zany meet-up either. The folks who organise these things operate in a baffling amount of cities worldwide.
Think about it, what better endorsement for the fact that this thing really works? We reckon this is the most interesting singles night London boasts. Is it time to try something new?
Thursday
Citywide
Thursday is another one of those apps you'll probably roll your eyes at for us recommending, but trust us – this platform is actually pretty good.
You've probably seen their posters on the tube declaring that they take over venues and turn them into singles spaces for a night. That pretty much says it all. By signing up not only will you have access to millions of single people online – most of whom are probably also tired of Tinder – and their events.
They'll announce the location, and you show up on Thursday to mingle. It's that easy.
Date in a Dash
Citywide
Date in a Dash is one of London's biggest dating platforms. They've been successfully linking singles now for about as long as we can remember. How do we remember them? By the wild events they throw.
A quick browse through their upcoming event listing turns up a bunch of different things to get the conversation flowing: Video game dating, rooftop singles parties, singles boat parties, singles pub quiz nights…
The list goes on. We love them because their events happen all around the city, so there's always something conveniently located. And for the fact they do plenty of nights for people in the LGBTQ+ communities. Apart from all the above, they do also do a spot of regular speed dating.
If you're looking for a singles meetup, London's got it all going on. And this is the hub to find them on.
Speed Dating at 100 Wardour Street
Talking of swanky venues… Soho's very own brunch mecca and sleek date spot, 100 Wardour Street, throws semi-regular speed dating nights. If you want to project the image of an ultra-cool, tasteful individual, this is the place for you.
The speed dating takes place in a special room known as the Atrium over about a two-hour period. You'll be able to chat to about 20 people over the course of the night which, unless you're totally picky, should be enough to meet someone interesting.
Best of all, during speed dating everything runs on table service, meaning you never have to miss a chance to get chatting by running to the bar for another glass of Dutch courage.
Squid Games Dating
Holborn
What is dating really? Just a brutal game of elimination. Perhaps that's why it makes so much sense to combine date night with a round of Squid Games. Apart from being one of the most ingenious singles nights London has to offer, it's also absolutely hilarious.
The evening begins with a bit of mingling, getting to know your teammates, and then the games begin. The games involved are based on the ones used in the TV show. Understandably then, no prisoners are taken. There will be a drink waiting for you at the bar if you're eliminated though, and possibly a date.
There's one nagging question though, what about the uber-competitive? Those people that are willing to ruin all chances of romance for a win. Well if you survive all the rounds you get a top prize of £100 cash. That might even be better than a phone number…
Skiddle
Citywide
Skiddle runs a service much like Date in Dash's, putting on entertaining, creative nights for singles to meet other singles.
Their events also take a turn for the hilarious – they regularly host singles jenga nights and have been known to partake in a little dirty scrabble. It's also a great place to find gay and lesbian dating nights.
They're also known for holding events in some pretty cool venues. Under-viaduct bars and swanky rooftop spaces to give you an idea.
Doesn't sound like you? How about dancing the night away on light-up disco floors?
Practical Tips for Exploring the Best Singles Nights in London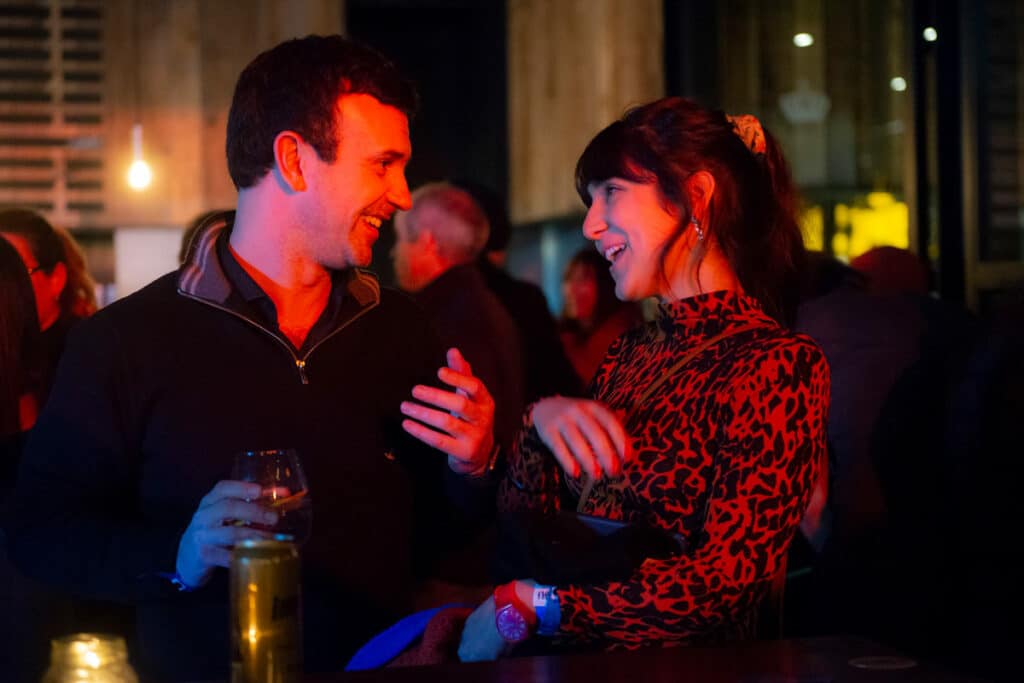 Don't be shy, you'll have to put yourself out there. London dating can be tough. The key is to keep getting back on the horse. You will find that perfect person someday.
Remember that once you get into the swing of things this can actually be a whole lot of fun. In that respect, remain open-minded.
Take a mate. There's no need to brave this all alone. Sometimes it can be useful to have the support of a good friend by your side as you navigate the murky waters of the dating world.
Best Singles Nights in London: Map