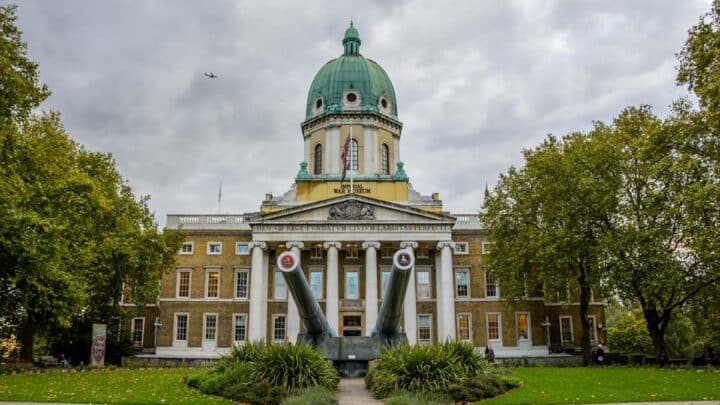 Get ready to discover the best things to do in Elephant and Castle. From playing Donkey Kong with your pint to walking through replica trenches, there's plenty of reason to head to this cool corner of London.
Words by Karen Olney
Elephant and Castle has received its fair share of flack over the years. But thanks to a 4-billion-pound regeneration scheme, Elephant and Castle is no longer up-and-coming; it has well and truly arrived.
Just a stone's throw from the Southbank, the area has a diverse culture, rich history and vibrant nightlife. This trendy pocket of London is bursting with activities and experiences for you to try.
Ready to explore?
Things to do in Elephant & Castle
Check out the Imperial War Museum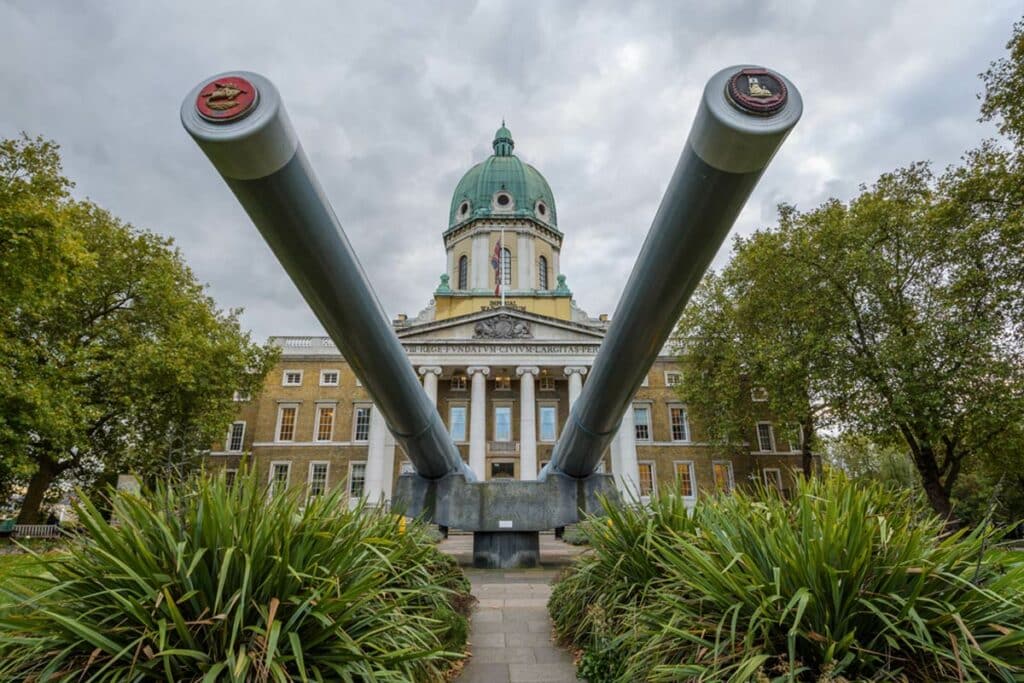 No visit to Elephant and Castle is complete without dropping by the Imperial War Museum. It's not a snooze-fest, we promise.
Casting a light on the brutal war-torn eras of yesteryear, this incredible museum is dedicated to telling the stories of those torn apart by conflict from the First World War to the present day. It's fair to say that wandering around this museum is a humbling experience.
One of the first vehicles you will be greeted by is the eerie remains of a Baghdad car, destroyed by a suicide bomb in the Mutanabbi Street book market.
Interactive exhibits bring the brutalities of war to life, from military tanks to war aircraft. There's even a replica of a First World War trench, complete with soldier projections and realistic battle sounds bringing the harsh realities of war to life.
The Imperial War Museum was opened in 1920 and has displays spread over six floors. Even better, admission is free.
Visit Southwark Cathedral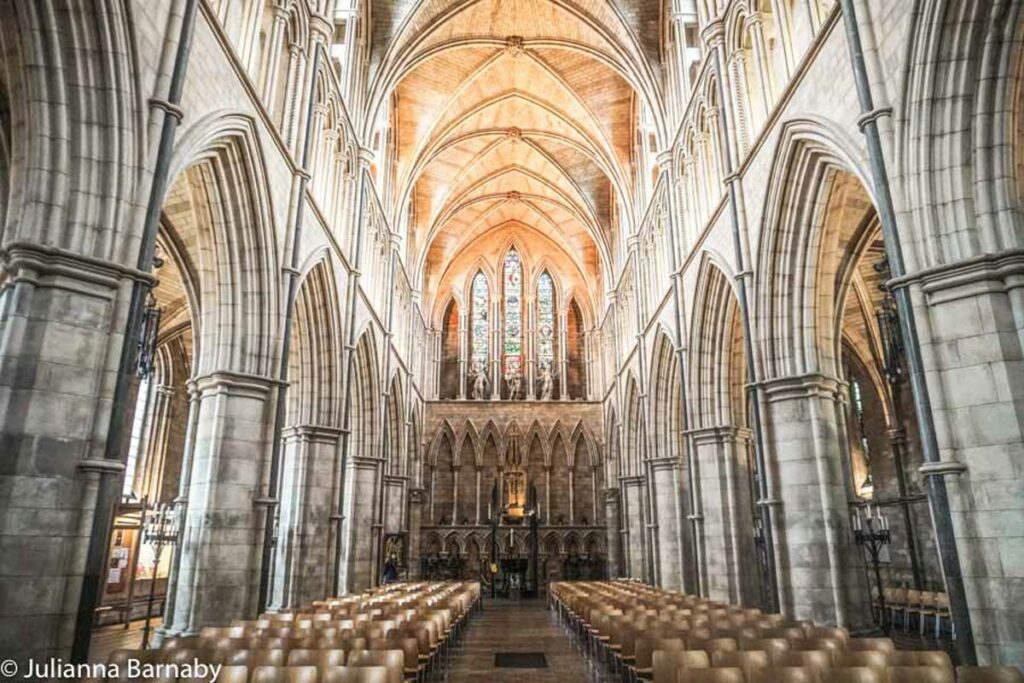 Okay, so Southwark Cathedral might be a brisk 15 minute walk from Elephant and Castle, but grab a coffee to go (preferably from Old Spike) and make the journey. We promise it's worth it – this stunning cathedral is high on our list of the best things to do around Elephant and Castle.
Southwark Cathedral dates back to the 12th century and is home to a range of historical artefacts and works of art. Moreover, the Gothic-style cathedral is also the burial place of several notable figures, including the playwright Christopher Marlowe and the actor David Garrick.
It is open to the public daily, and visitors are welcome to attend services or simply explore the beautiful building.
Experience a Film With a Difference at the Backyard Cinema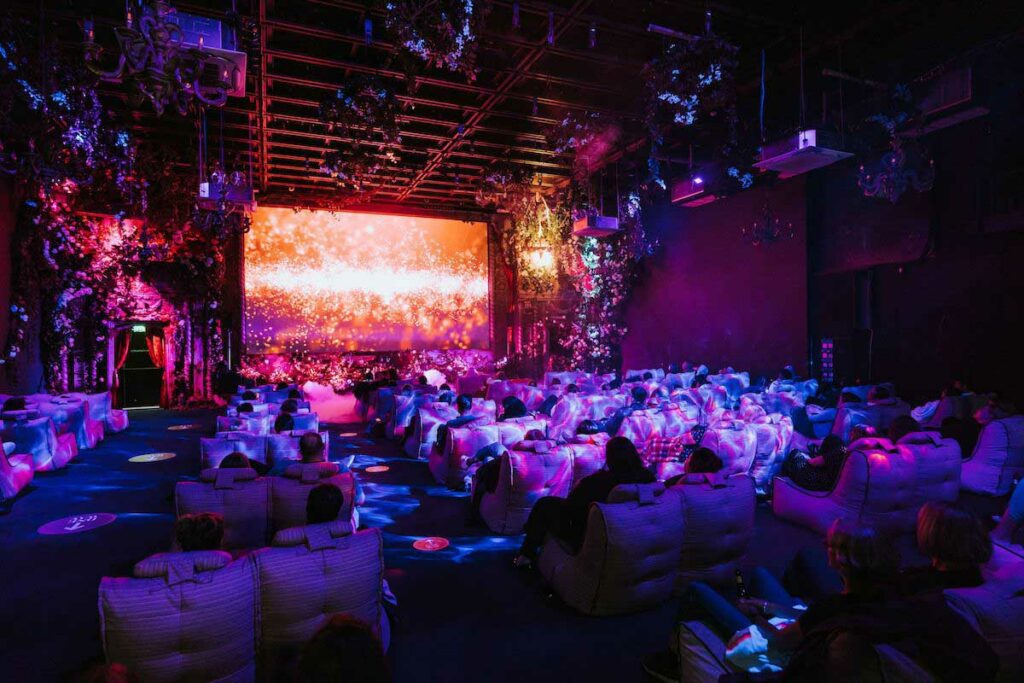 A truly unique spin on your everyday cinema experience, Backyard Cinema tears up the rule book, in a good way. Enter through a secret entrance and become immersed in the theatrical sets, all building a magical atmosphere before a film.
Expect all the cosy feels, with no popcorn-cluttered floor or bland chair in sight. Instead, sink into giant, colourful beanbags, and tuck into pizza and beer with your film.
If you want to go the extra mile and impress a certain someone, there's even a date-night package with prosecco, sweets and popcorn. Once the film is over, pop around the corner to explore the bustling and vibrant Mercato Metropolitano (don't worry, we are totally coming to that in a minute).
Trust us; Backyard Cinema tops the list of cool things to do in Elephant and Castle.
Party the Night Away at the Ministry of Sound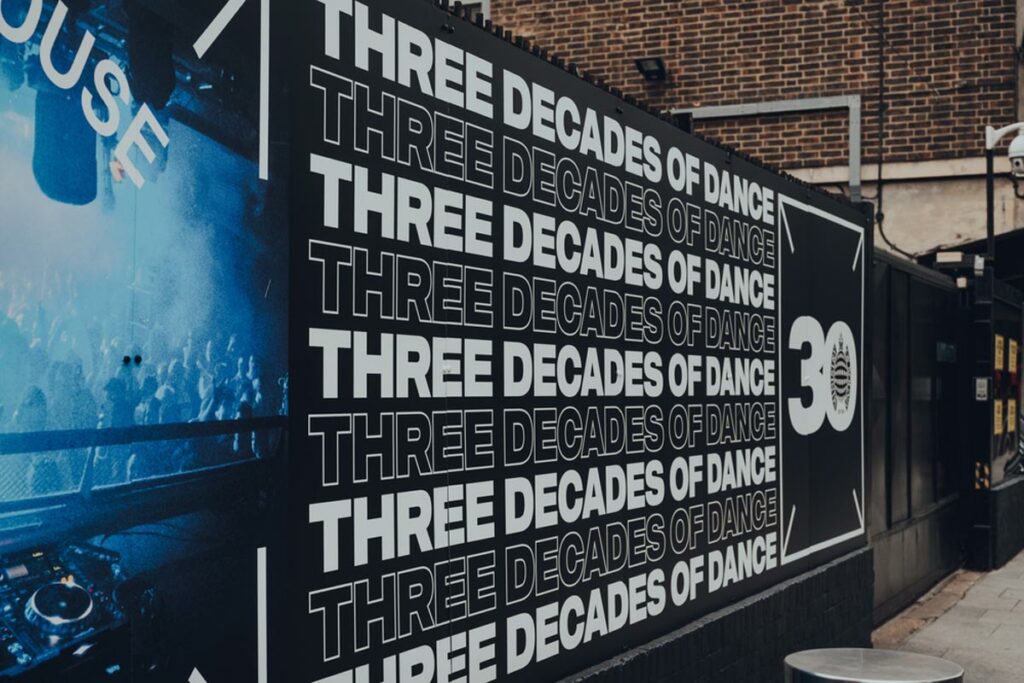 Raring for some banging tunes and an all-night party? Then you'd be a fool to miss out on the iconic Ministry of Sound. In fact, we'd be bold enough to say this is one of the most famous nightclubs in the world.
Renowned for its state-of-the-art sound system, impressive lighting set-up, and big-name DJs, Ministry of Sound is the ultimate clubbing experience. It has recently (AKA in 2021) celebrated its 30th anniversary, and this club has kept on top of its game.
There's plenty of space too; the club has a venue capacity of 1555. In addition to its main club space, Ministry of Sound also features several smaller rooms and bars, as well as an outdoor terrace for those looking to take a break.
With a reputation for hosting legendary parties, the Ministry of Sound is a must-visit destination for music lovers in London.
Stretch Your Legs in Burgess Park
London is surprisingly blessed with plenty of green space, but Burgess Park offers a massive 140 acres of it.
The park features a wide range of amenities, including sports facilities, playgrounds and even a lake which permits fishing with a day ticket. Kids can cool off and let off some steam in the warmer months with the water play jets in the Chumleigh Gardens, and there's also a 400-metre track for veteran BMXers.
In addition, Burgess Park is home to a number of events and festivals throughout the year, such as the Radiate Windrush Festival, held in the summer, hosting a full-on two days of food, music and markets.
Things to do in Elephant and Castle: Eating & Drinking
Experience the Mercato Metropolitano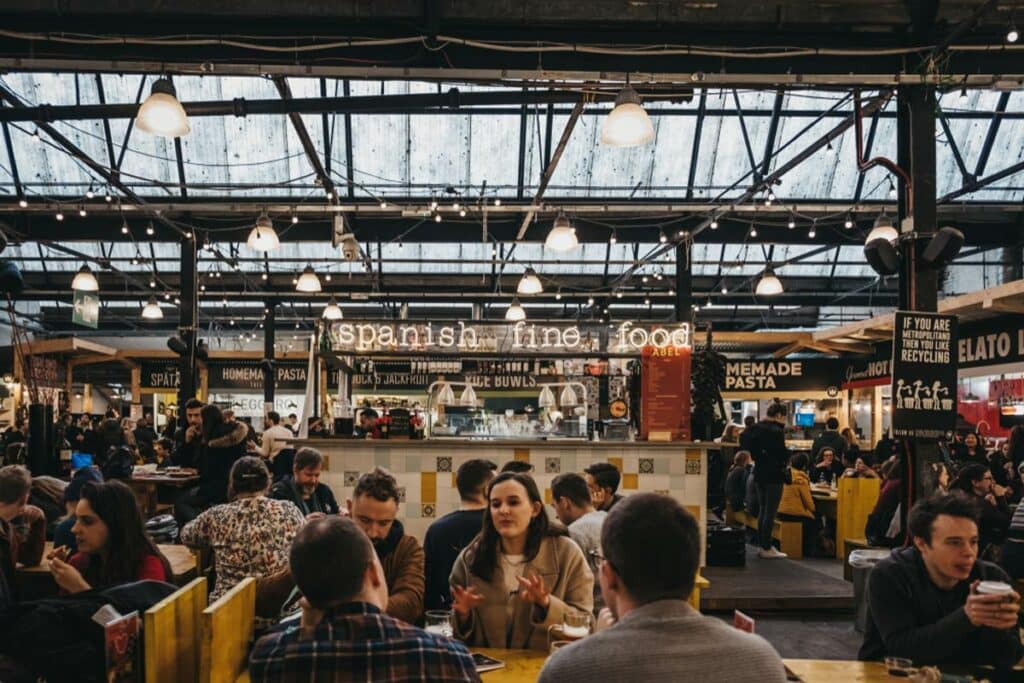 If you prefer your dining and drinking experience all under one roof, head down to the Mercato Metropolitano. Free to enter, this market is a mammoth sustainable food hub.
Formerly a paper factory, the 45,000 square feet of space is a food-buff's culinary playground. Here you can nip that, 'Where shall we go for dinner?' debate in the bud and pick what you fancy.
Sprawling with independent food traders, the worldwide market offers everything from Turkish, Indian, and Mexican to Italian food. As well as food, there are several enticing drink stalls to explore, offering everything from craft beers to cocktails.
And there's even more… drop into the Temple of Art and Music (TAM), an arts and hospitality hub for live music, yoga and dance lessons. And don't forget to check out the Mercato Metropolitano Grocery nearby.
Phew… No wonder this place attracts 3 million visitors every year. This vibrant, welcoming hub is spilling over with good vibes.
Jazz and Dinner at Toulouse Lautrec
Toulouse Lautrec is certain to hit the sweet spot if you fancy pushing the boat out. Sure, it's a little pricier than other restaurants in the area, but the food is divine, and the ambience is on-point.
Dine in the relaxed piano bar and enjoy the soothing musical tones -ideal for pre-theatre food or drinks – or head upstairs to the jazz club for French dishes, with live jazz performances.
From a scrumptious duck confit burger or wild mushroom cassoulet, this place knows its French food and doesn't disappoint.
Read Next: Brilliant Jazz Clubs in London
Old School Gaming and Drinks at Four Quarters
Way before the introduction of Nintendo Switches and iPads, gaming was all about the likes of Crazy Taxi and Donkey Kong. For a fun thing to do in Elephant and Castle, head over to the Four Quarters bar.
Dig out your change and try the Four Quarters for drinks with a difference. Hands up, we love a retro game, and this place is a retro gamer's definition of heaven.
Boasting over 30 arcade machines, four console booths and two large-screen gaming areas, Four Quarters doesn't hold back.
Accompany your gaming with one of their craft beers. They even have their own Four Quarters Pale beer here. Oh, and the food is simple but ideal, ranging from hot dogs to nachos.
What to do in Elephant and Castle: Practical Tips
Elephant and Castle is on the Bank branch of the Northern Line between Kennington and Borough stations.
Directly opposite Elephant and Castle station is Castle Square, with many local independent traders offering everything from food to fashion.
For more brilliant things to do near Elephant and Castle, pop to the Southbank for street entertainment, river views and the London Eye.
Things to do in Elephant and Castle, London: Map
Elephant and Castle Guide: Read Next