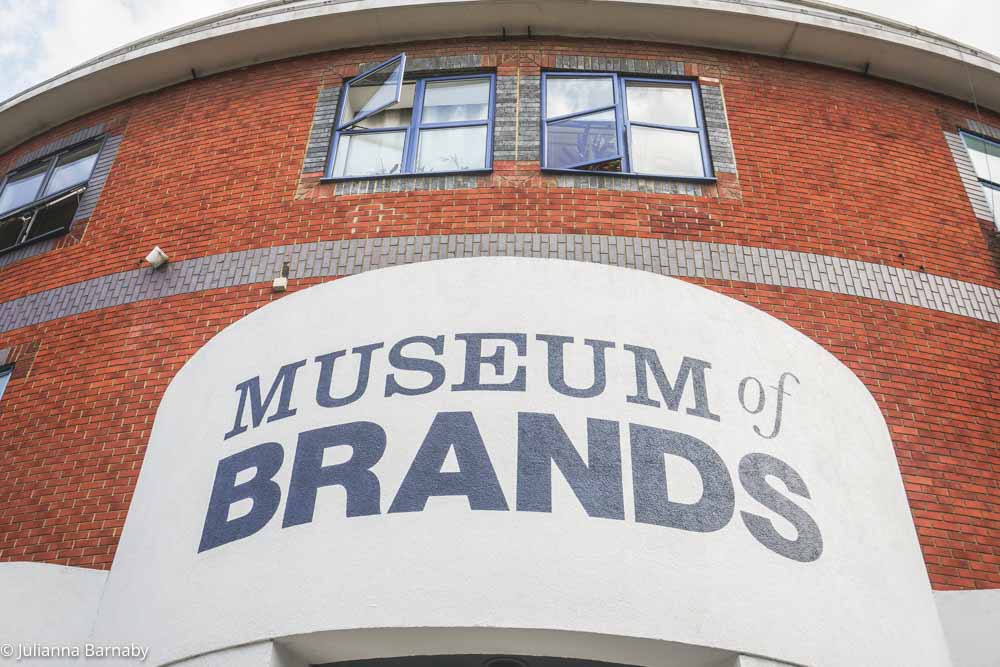 Discover the best small museums in London – these spots are designed to fascinate and educate you.
Words by Austin Hodge
Sure, London's well known museums offer plenty of insight into history, but they're often jam-packed with tourists and difficult to snag a ticket to.
Instead, these unique hidden gems feature collections on cartoons, gardens, brands (and more!). Not to mention that they offer a great alternative day out to London's more well-known and busier museums.
Read on to learn about our favourite small museums in London.
Small Museums in London
Leighton House Museum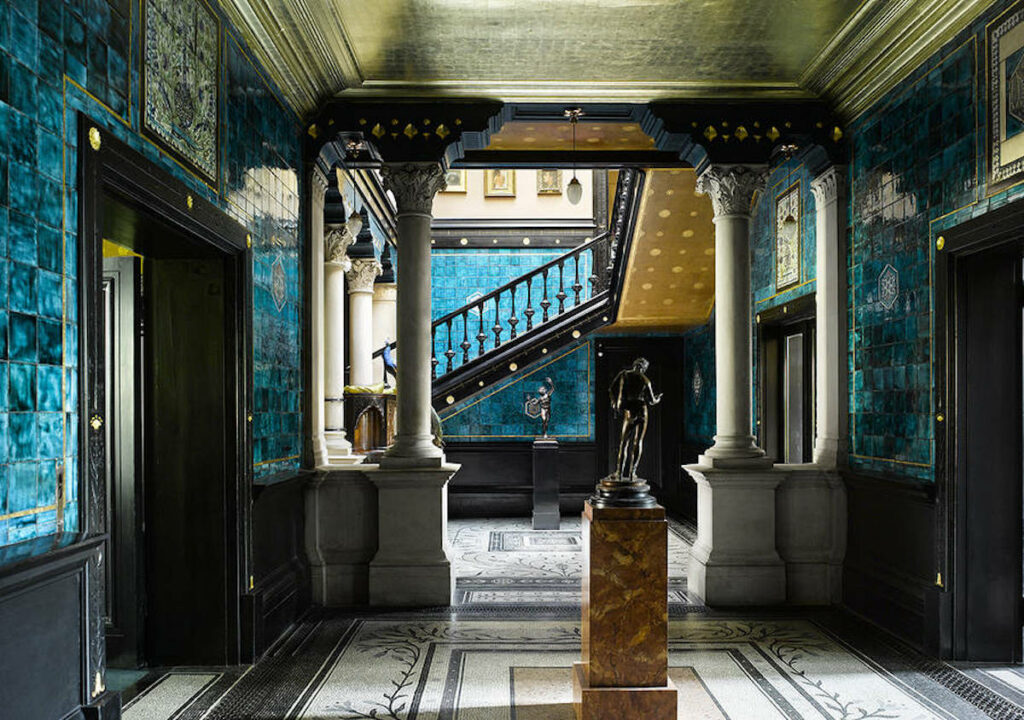 One of the most visually-pleasing small museums in London, Leighton House Museum in Holland Park opens the doors to the former home of leading Victorian painter Frederic, Lord Leighton.
It's a beautifully decorated house, with gorgeous tiles, marble and ceilings to be found in each room. In fact, Leighton House doubled up as Leighton's studio and offers an extensive collection of artwork owned by the artist during his life, with over 700 of his own pieces on show.
The building itself was designed by the architect George Aitchison, who (funnily enough) had never designed a house before. In spite of this, Aitchison was celebrated for the design and it defined the rest of his career.
We'll be honest, the Arab room is one of the most exquisite and enchanting rooms in all of London – be sure not to miss it.
Booking: Tickets are £11 and you can book them here.
Garden Museum
Lambeth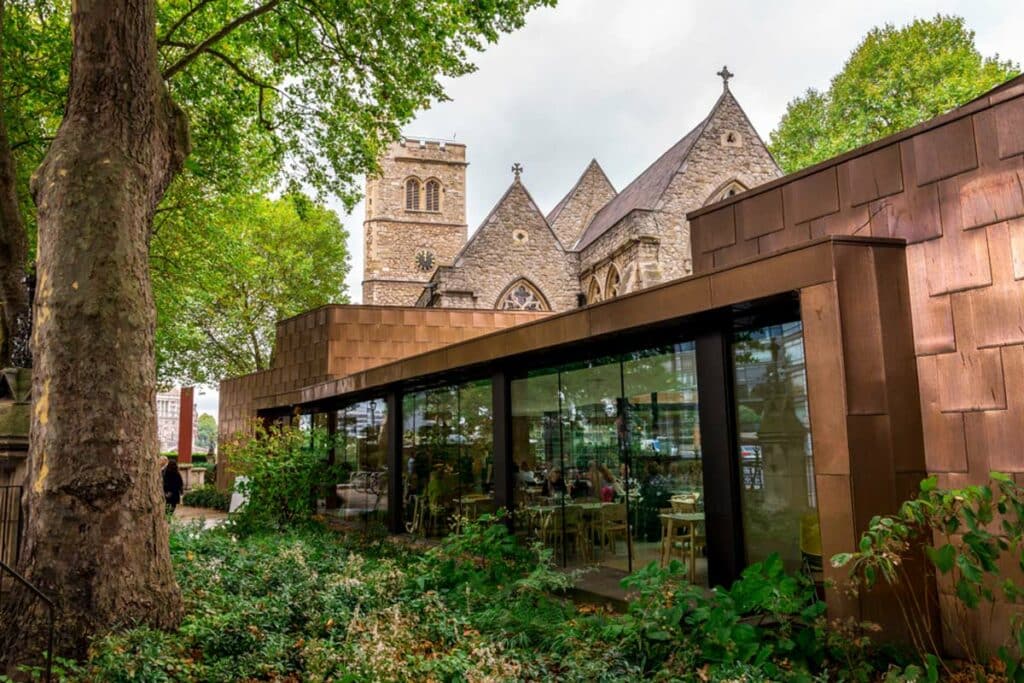 The Garden Museum might chronicle the history of gardens in Britain and explore how they interact with our lives, but we promise you that this isn't a yawn-fest.
There's lots to see at the Garden Museum, with plenty of intriguing temporary exhibitions held each year alongside their permanent archives. The Ark Gallery features a host of curiosities from the museum's founder, John Tradescant.
Situated in the heart of Lambeth, the museum offers two verdant gardens of its own featuring rare plants, lush foliage and classic design. What's more, the museum is home to a medieval viewing tower that offers stunning views of the Thames and the Houses of Parliament.
Booking: Tickets are £14 and you can book here.
Museum of Brands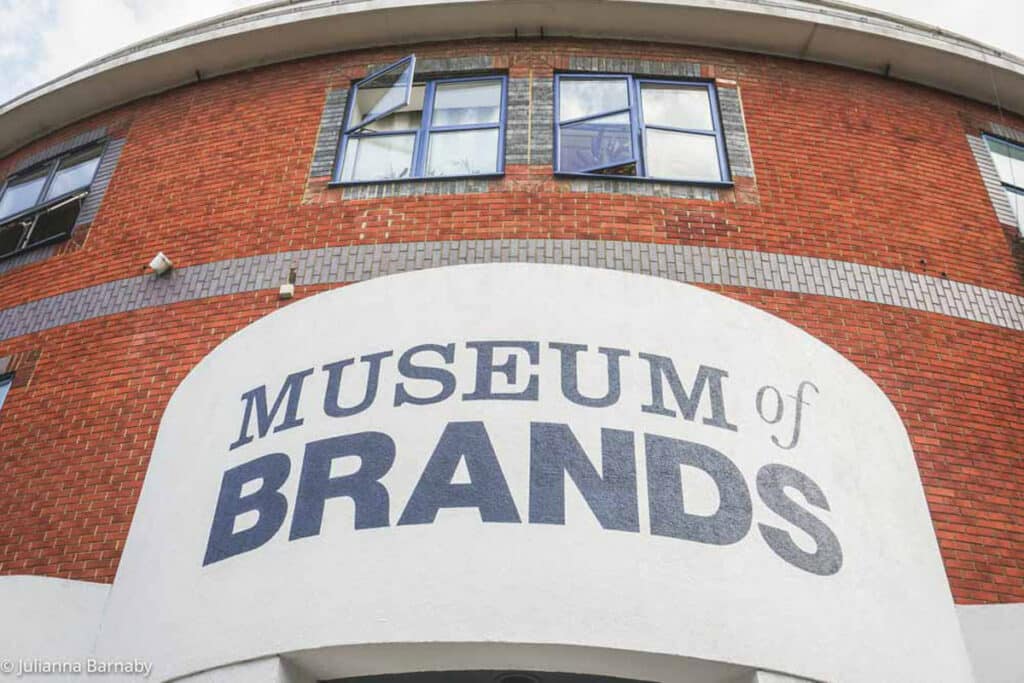 The criminally-underrated Museum of Brands in Notting Hill charts over 200 years of consumer culture and change. Its permanent collections explore how the classic brands we all know and love have evolved since the Victorian era.
The museum offers great insight into the past daily lives of ordinary people. It's perfect for families, using sounds, smells, and tastes to give a true representation of the toys, chocolates, cereals and more of yesteryear.
Its amazing Time Tunnel takes you on an immersive cultural journey, illustrating how our brands have been shaped by cultural events and vice versa.
Booking: Tickets can be booked here, costing £9 for adults and £24 for a family of 4.
The Cartoon Museum
Fitzrovia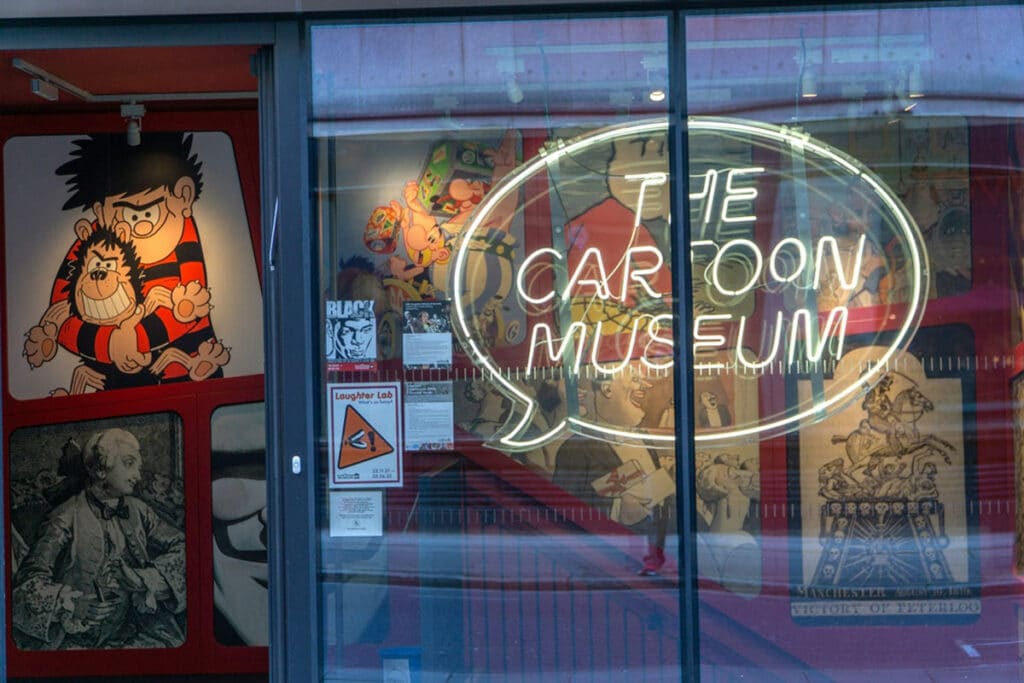 Hidden in the heart of London's museum hotspot near Bloomsbury, The Cartoon Museum exhibits a range of original British editorial cartoons, caricatures and comics spanning hundreds of years of work.
Classic comics like The Beano and The Eagle sit alongside works from political satirists like James Gillray and William Hogarth. Meanwhile, temporary exhibitions shine a spotlight on trailblazing contemporary artists bringing new life to the artform.
The museum really aims to inspire and educate the next generation of cartoonists, offering a wealth of activities, competitions, and opportunities to school students and young people. In fact, a recent series of Cartoon Museum workshops gave young people the opportunity to create comics detailing their lives under lockdown. We love it.
Book: Tickets cost £8.50 and you can book here.
London Transport Museum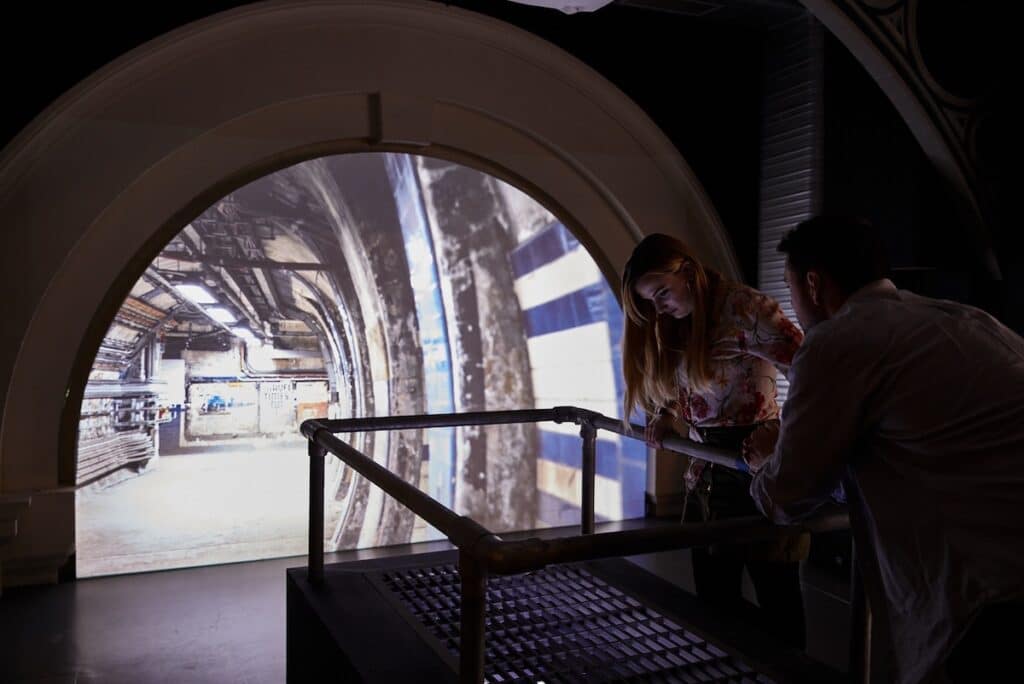 It's no secret that the London Transport Museum is one of our favourite small museums in London. The museum offers a fascinating exploration of the capital's unique and world-famous transport system.
The museum features exhibits on the buses, tubes and trains we are all familiar with nowadays as well as the trams, trolleybuses and horse-drawn carriages of historic London.
Special collections hone in on intriguing areas you might not think about in regards to London's transport network, such as 'London by Design' which details how the iconic fonts, patterns, and posters found on London's public transport came to life.
Other exhibitions give a vivid experience of how the transport system played its part during the First and Second World Wars, and a number of interactive installations make the museum perfect for curious youngsters.
Don't miss the museum's frequent 'Hidden London' exhibitions which gives you an immersive tour of the secret and forgotten places found on the Tube network under London's streets.
Book: You need an annual pass to visit the London Transport Museum, which starts at £18.50. Learn more here.
Horniman Museum and Gardens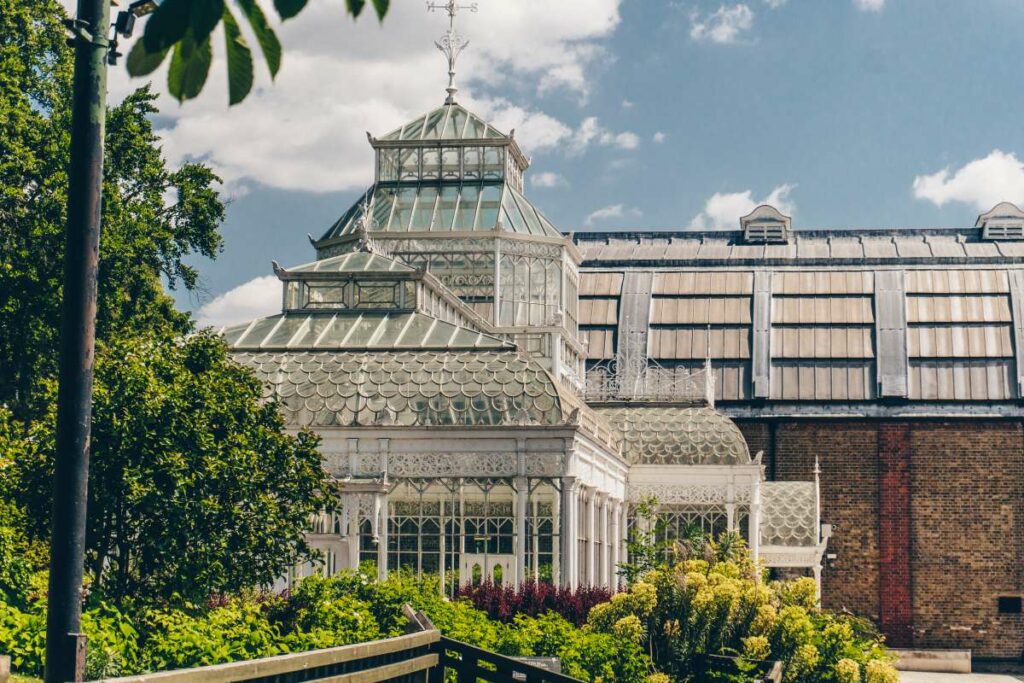 A wonderfully diverse and unique institution, the Horniman Museum and Gardens is filled with collections on natural history, anthropology, musical instruments, and much more.
Established in 1901 by Frederick John Horniman, to accommodate his passion for collecting objects, the Grade II listed building is designed in Art Nouveau style and set in 16 acres of lush gardens. Among the 350,000 objects on show at the museum is an extensive collection of taxidermied animals including birds, insects, and mammals.
However, if living animals are more your thing, don't fret. The Animal Walk houses chickens, sheep, alpacas and more; you can interact with free-flying butterflies and moths at the Butterfly House; and there's even an aquarium.
Book: The museum is free and you do not need to book ahead.
Museum of the Home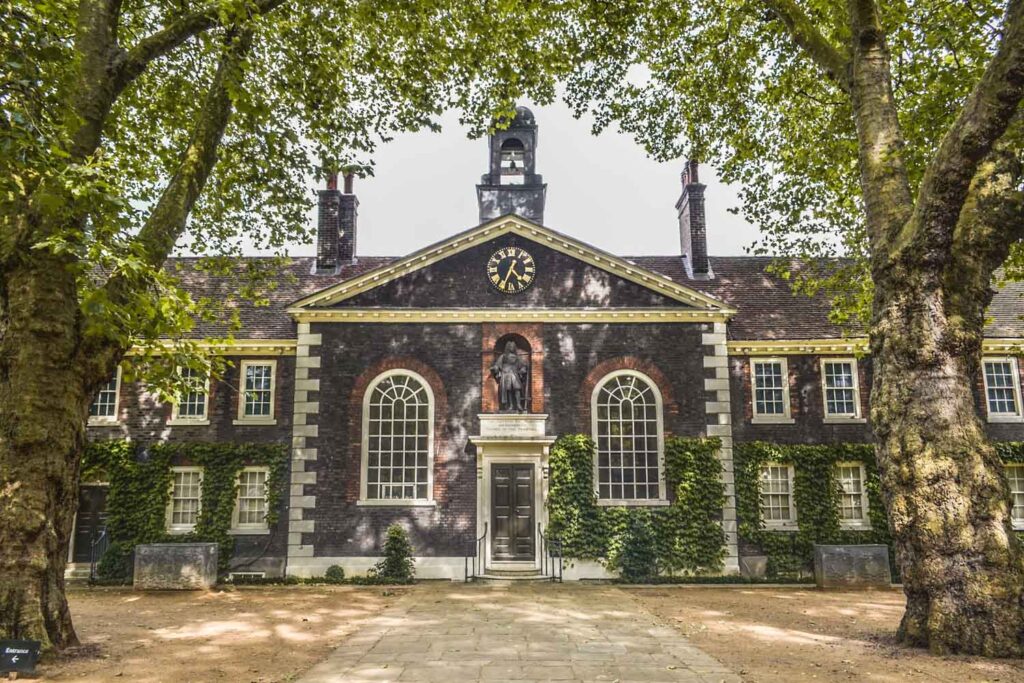 Located in trendy Shoreditch, the Museum of the Home takes you back through time as far as 1600 to explore the idea of the 'home'.
The museum is based within a complex of Grade I listed 18th century almshouses, with the various rooms illustrating different historical styles of interior design and decoration. Sofas, wallpaper, and vacuum cleaners – anything you might find in a home – make up part of the 40,000 object collection.
An archive of ordinary people's own testimonies and items on the idea of the home, 'Documenting Homes', offers a fascinating insight into the cultures and stories that make up our society.
Curated collections on food, housework, faith, and style make the Museum of the Home one of the best and most enlightening small museums in London.
Book: The museum is free and you do not need to book ahead.
Florence Nightingale Museum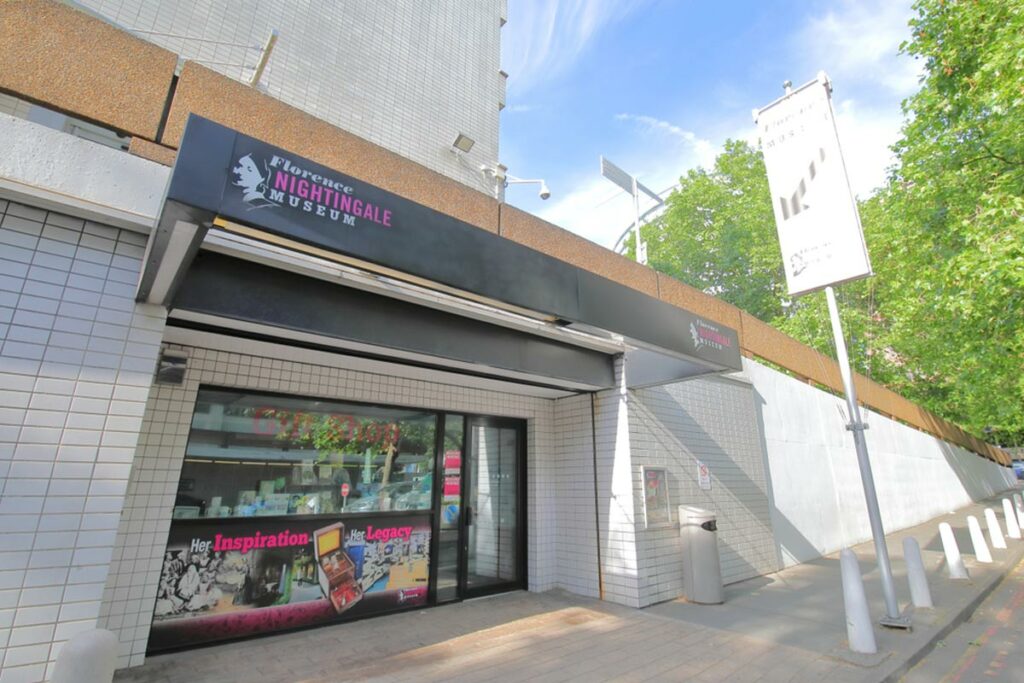 The grounds of St. Thomas' Hospital houses a space dedicated to one of the most famous nurses in history in the Florence Nightingale Museum.
Formed of three main collections, the museum relays the amazing life story of the 'lady with the lamp', from child, to nurse, to campaigner. 3,000 objects related to Nightingale are featured in the museum, including personal items such as the very same medicine chest the nurse took with her to Crimea.
A great hidden museum for children and adults alike to enjoy, the Florence Nightingale Museum offers a 'Meet Miss Nightingale' event on selected days, giving visitors the unique chance to hear the nurse's life story from an actor in period dress.
Book: Tickets cost £10 and you can book here.
Practical Tips for Exploring Small Museums in London
Make sure to check the opening times of each museum, especially if you're visiting one that doesn't require booking. Many museums close on certain days of the week, so don't miss out!
These museums will be busier at the weekend. If you are able to visit on a weekday, you'll have a bit more time and space to explore the collections.
Small Museums in London: Map