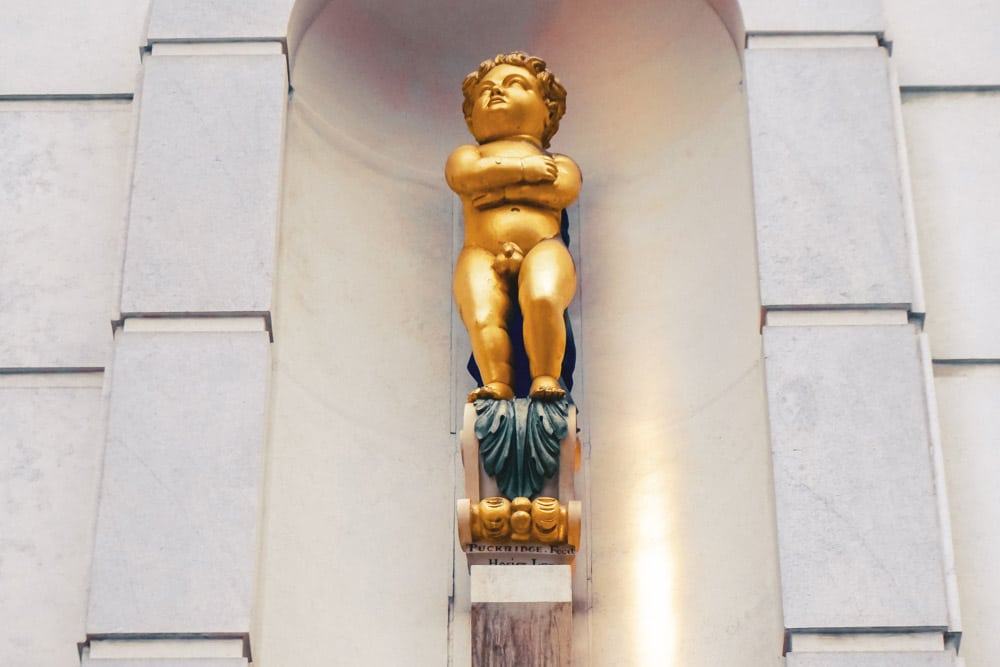 Standing well above eye level on the corner of Cock Lane (*giggle*) and Giltspur Street on what used to be a rather unpalatable part of the City of London, there's a statue of a curiously fat golden boy, arms crossed and staring petulantly into the distance.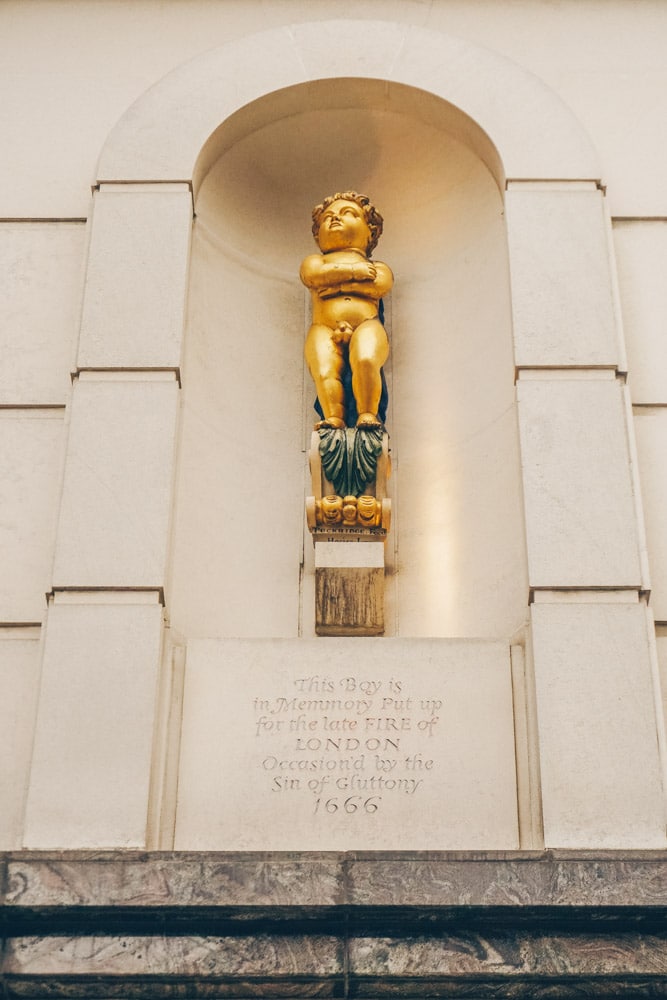 This is the very spot where the Great Fire eventually burned itself out – during a five day rampage that saw it burn The City of London and approximately 70,000 homes within, to cinders.
The Golden Boy of Pye Corner is the other monument to the Great Fire of London – not the one erected by Sir Christopher Wren, but its smaller and less obtrusive alternative.
This monument was put in place to stop the decades of misinformation and rumour that had swirled around the question of what actually caused the fire.
The first suspect was an unhinged Frenchman called Robert Hubert who confessed to starting the fire… only for authorities to find out after he'd been executed that he hadn't arrived in the country until two days after it started. Next was the Catholics, who were blamed for setting the city alight as part of a Papist plot to bring down London.
William Lilly, an astrologer who'd predicted the fire in a pamphlet entitled Monarchy or No Monarchy published 15 years prior, narrowly escaped his condemned execution by an earnest plea to a special committee in the Commons on the basis that he had no idea of when the fire would happen.
Finally, the fire was traced to the bakery on Pudding Lane – and thus the fat lad Golden Boy was erected near Farringdon as a reminder that gluttony was the true cause of the fire.
Read the inscription "This Boy is in Memory Put up for the late FIRE of LONDON Occasion'd by the Sin of Gluttony." – you'll no doubt remember it the next time you reach for that second cupcake.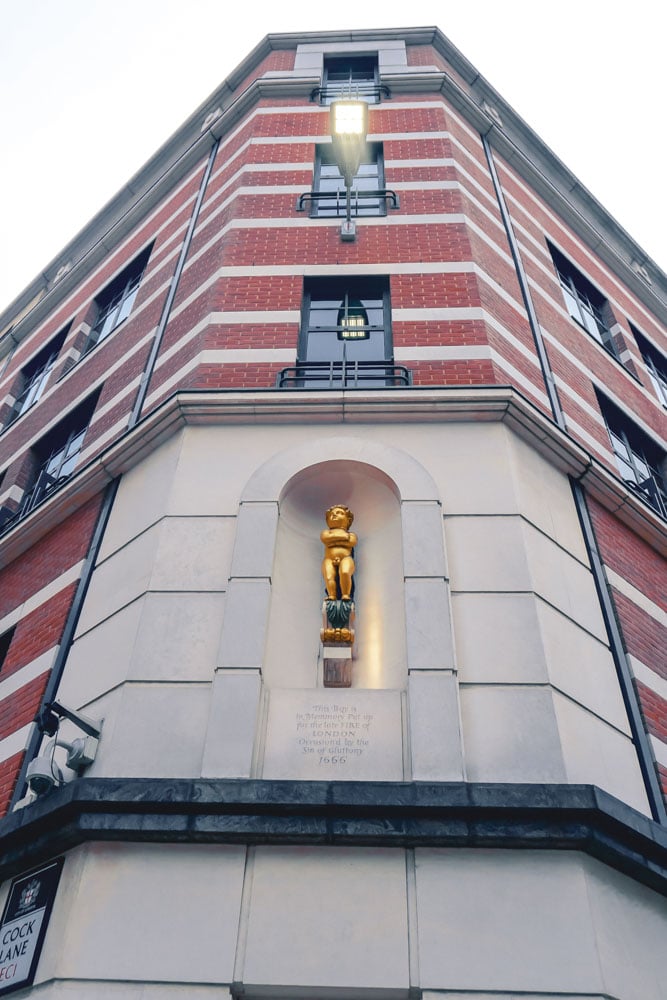 Golden Boy of Pye Corner: Practical Information and Map
Address: Giltspur St, Farringdon, London EC1A 9DD
Looking for More Unusual London Guides?
Check these out…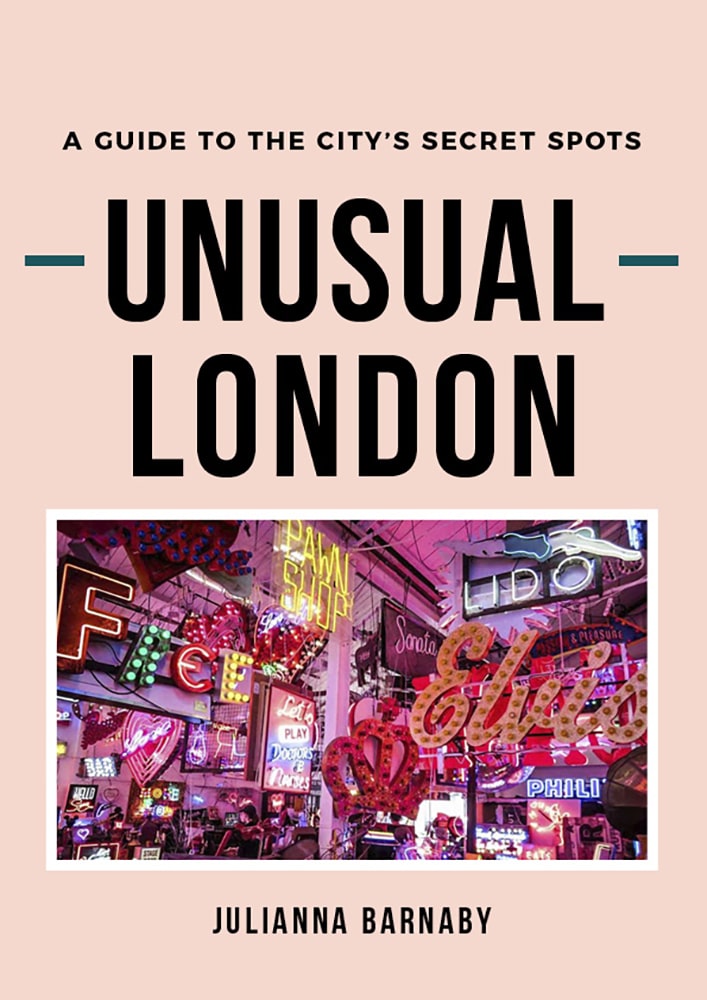 Unusual London Guide Book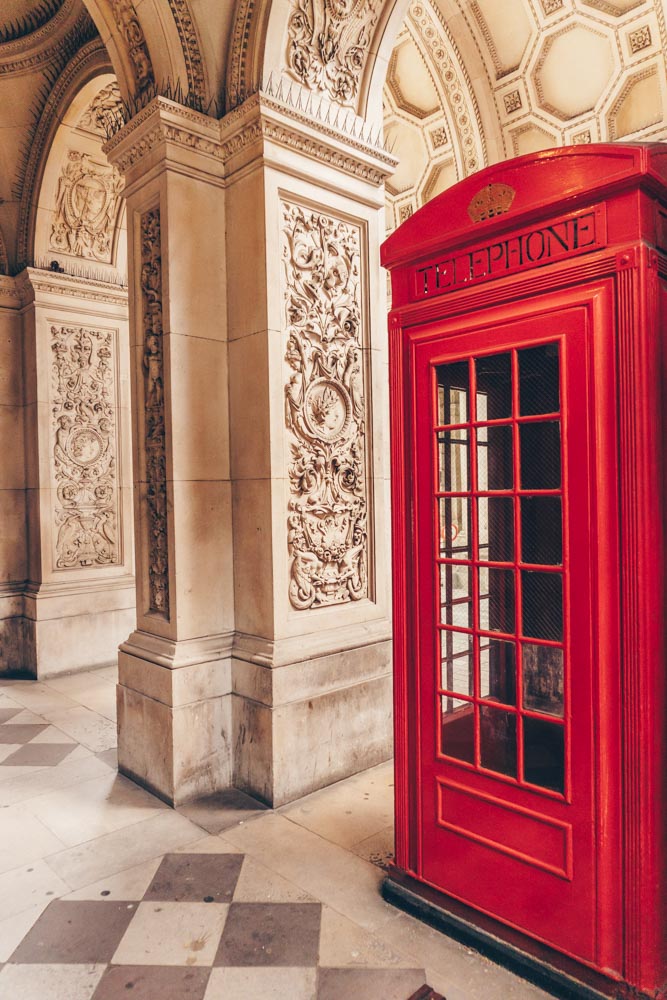 The History of the K2 Telephone Boxes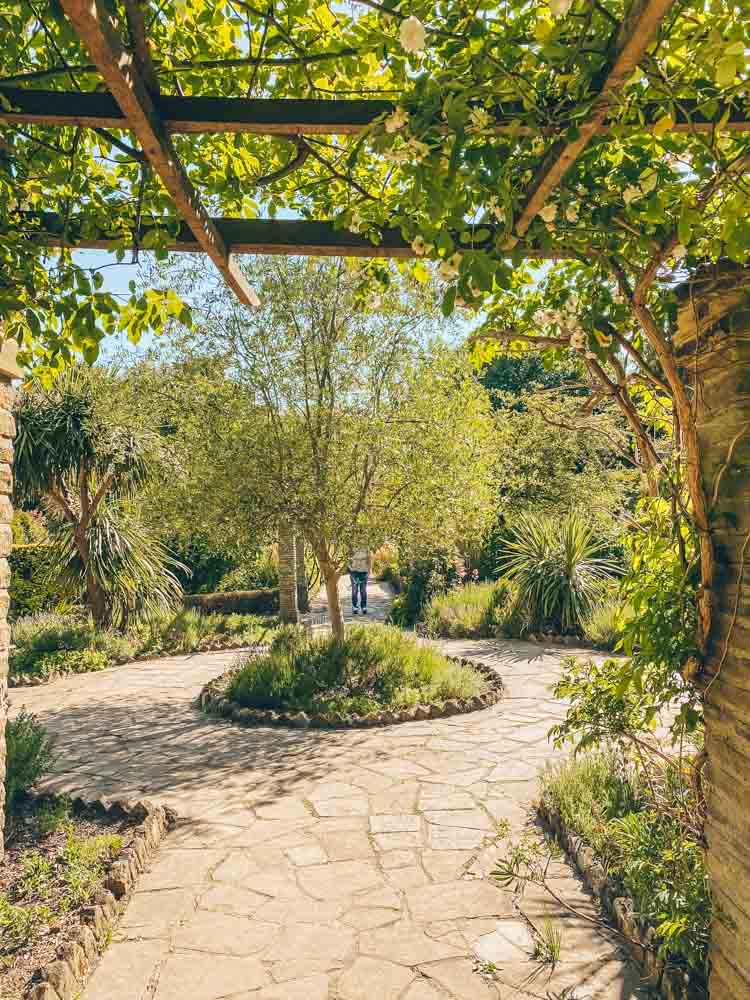 The Secret Garden in Streatham