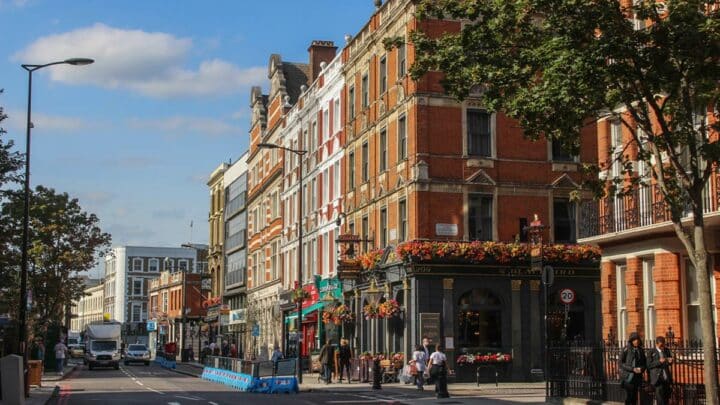 Looking for things to do in Earl's Court? We've got you covered.
Earl's Court isn't big but it does pack in the culture. What's more it sits nicely between Kensington, Fulham and Chelsea so that you're never more than a short walk from some of the most interesting parts of London.
Because there's so much great stuff to see and do nearby, we've thrown a few of the options from neighbouring areas for good measure. Ready to explore all the best things to do in Earl's court?
Here we go…
Things to do in Earl's Court
Have a Wander in Brompton Cemetery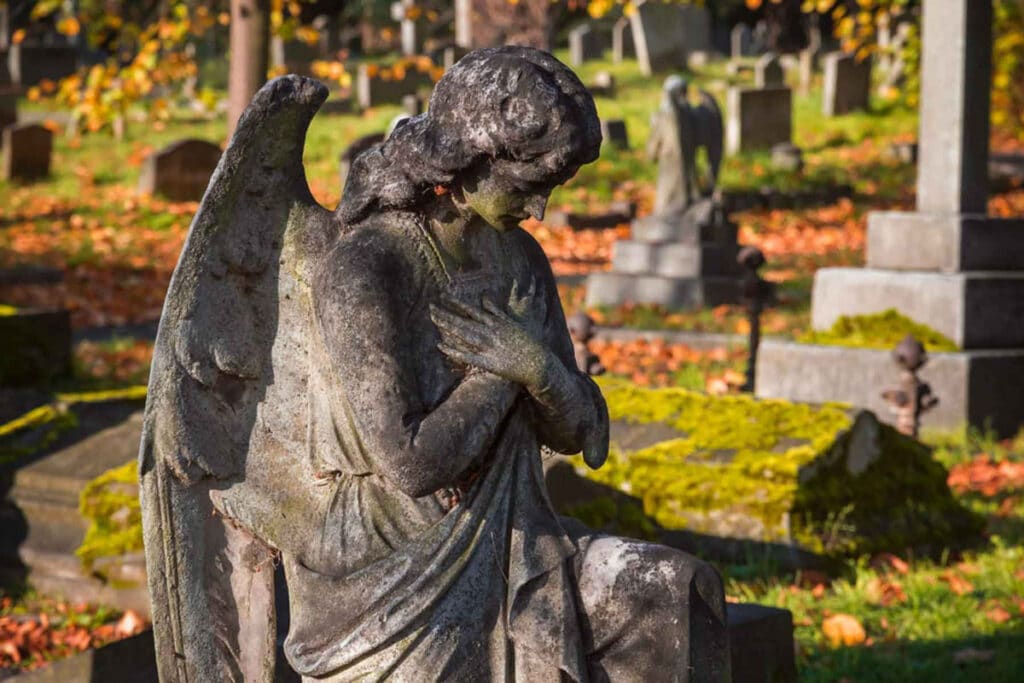 Ok. Hear us out. We're not crazy or anything. Walking in a cemetery can actually be a very pleasant experience – especially when they come as nice (and famous) as Brompton.
It's one of London's Magnificent Seven – a group of graveyards built in the Victorian era to support the growing population of industrial London (and all its dead). They are really beautiful to walk around, especially Brompton which is extremely well looked after.
Brompton also has some famous graves which can be fun to seek out. Emiline Pankhurst, the famous suffragette, Dr. John Snow, discoverer of the cause of cholera, and philanthropist Dr. Benjamin Golding are just some of the big names buried here.
Stroll Over to Museum Row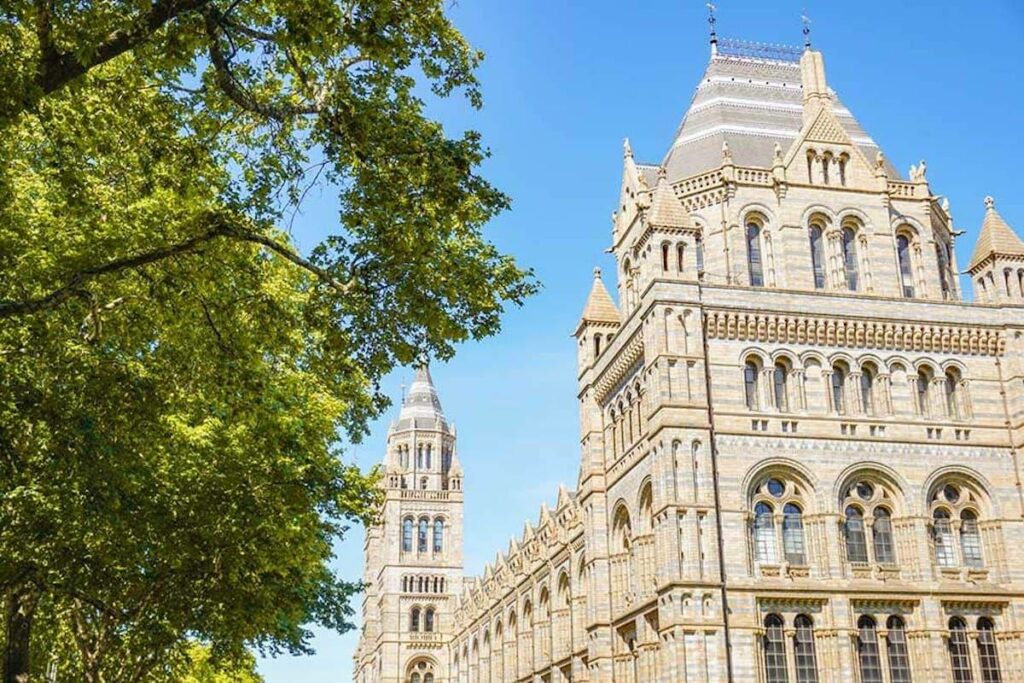 In Earl's Court you're not far from some of London's best museums. They're all situated on one road in Kensington, the aptly named Museum Row. On it you'll find three great London institutions: The V&A, The Natural History Museum and the Science Museum.
At the V&A you'll find one of the best collections of art and artefacts in the world. It's genuinely one of our favourite places in London. The Science Museum offers a chance to get all interactive with its exhibitions, and you can see some very cool dino skeletons at that NHM.
You'll probably want to pick just one to visit. Trying to hit all three would be information overload. No matter your poison though, you can't go wrong with a trip along museum row.
See Freddie Mercury's London Home
Probably the most famous ex-resident of Earl's Court is Freddie Mercury (he's got stiff competition, both Alfred Hitchcock and Agatha Christie also graced these streets).
He lived in a gorgeous house known as Garden Lodge, a short walk from the underground stations that boasts some supposedly beautiful gardens. We say supposedly because we've never seen them. Unfortunately they aren't open to the public.
What you can see, though, is the garden's high walls. It doesn't sound like much but fans still flock from all over the world to pay their respects, sometimes covering the wall with flowers or writing to honour the rock legend and his legacy.
Visit a Winery
It's probably the last thing you'd expect to find in the middle of a big city but there you have it: a winery in London – and not a bad one either.
London Cru have a cult following in the city for the wine they produce. They also have the accolade of being London's first urban winery. Their space was previously a gin distillery (London's got loads of those) but they repurposed the machines for their own use.
You can take tours of the winery and sip through their lovely range of beverages as you go. Fancy taking your learning up a notch? You can even take wine making classes with these guys. Cool huh? We're looking forward to seeing your winery in one of our guides soon…
Check Out the Tardis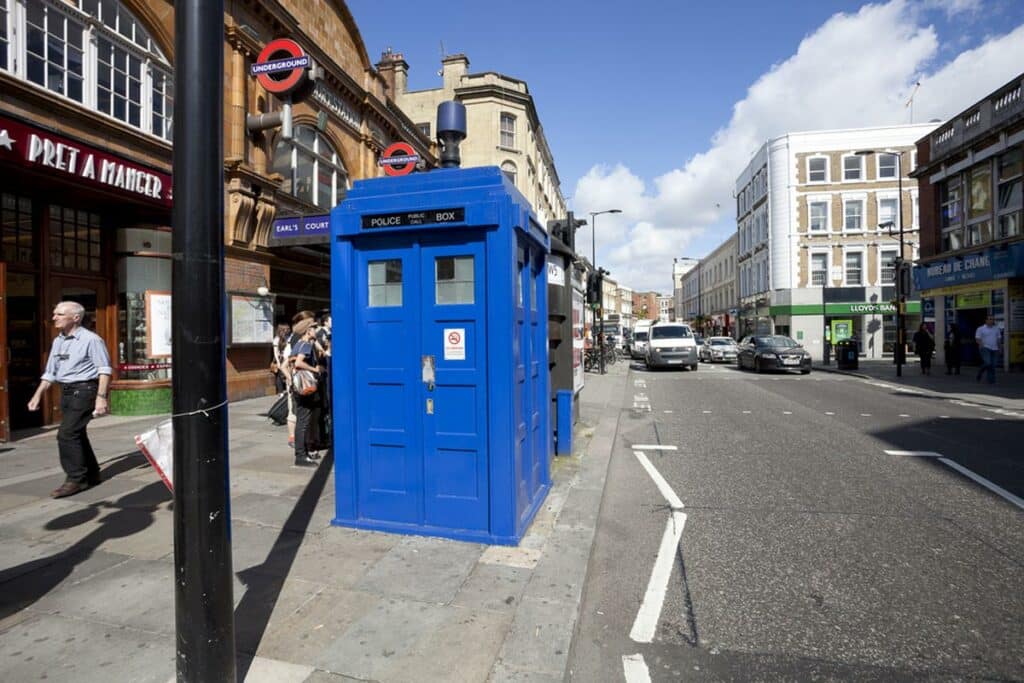 Yep, you read that correctly. Earl's Court boasts its very own blue police box, just like the one Dr. Who uses to get around.
These blue boxes were used by local police as a sort of base of operations back in the day, but this one isn't from back in the day (and no it didn't travel through time to be here). It's the result of a '93 experiment by local police to help curb rising crime in the area.
By 2000 the Earl's Court police box was no longer needed, but it had become a fixture of life and people didn't want to see it gone so the Met decommissioned it but agreed to pay for the upkeep and leave it where it was.
The police box is easy to find. It's right outside Earl's Court underground station.
Check out the Police Museum
This police box talk brings us nicely onto our next suggestion: the Metropolitan Police Heritage Centre. This local museum may not match in size to the ones nearby in Kensington but it's got some really interesting exhibits in it.
They cover the history of the metropolitan police from its earliest days until now, using a really interesting array of artefacts to tell the story of crime and policing in London – the place where the first modern police force was formed.
It's actually run by the Metropolitan Police Heritage charity so the place only functions to keep its own doors open. Nonetheless they still don't charge anything for entry.
Relax in a Local Park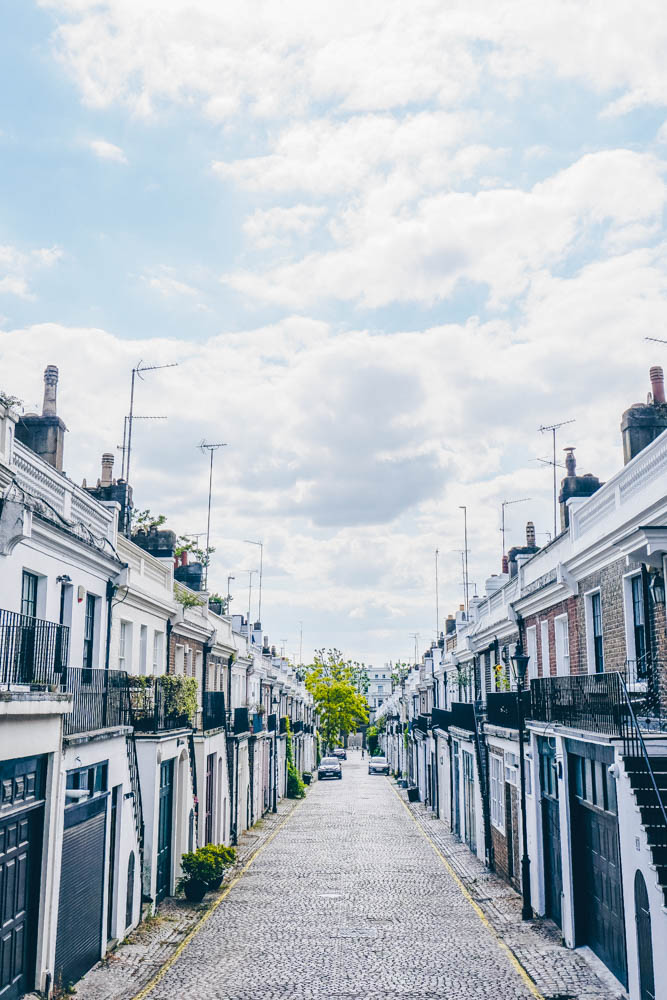 If you've had enough of the big city and all its concrete and noise, you're in luck. Earl's Court is just a stone's throw from some of London's most lovely gardens and parks – perfect for a bit of nature to refresh your mind.
Heading north you'll find Holland Park, not a massive green space but charming nonetheless and home to the Kyoto Gardens, a delightful Japanese garden sent from the city of Kyoto as a sign of friendship between our two countries.
If you're willing to walk a little further you can reach Hyde Park. That's one of London's bigger public parks. It's got more than enough space to stretch your legs and even some large ponds where you can rent pedalos and take a spin on the water.
Things to do in Earl's Court: Eating & Drinking
Mali Vegan Thai
Any vegans out there will be pleased with this find. To our knowledge Mali Vegan Thai is the only fully vegan Thai restaurant in the UK. They do some cracking food, all faithful representations of the simple cooking that people eat every day in Thailand.
They do use vegan meat-replacements in a couple of their dishes but in general most of the meat is just replaced by vegetable items like mushrooms or chickpeas. As such the food manages to retain a good taste of the traditional while still breaking some serious ground.
The Pembroke
If you're after something a bit less fancy, and maybe a couple of pints to go with it head over to The Pembroke.
This local gastropub has something to please everyone. We're not going to lie, the food isn't going to blow your socks off but it won't disappoint either. For anyone who's interested, they show live sport too.
That means the place does tend to fill up on match day with excited drinkers. Any day the footie isn't on though, it's a lovely place for a quiet pint.
Flora Indica
Flora Indica takes the cooking of India and raises the game. The name gives a hint to the unusual theme that runs through the restaurant. That is the Scottish botanists who travelled through India in the Victorian era collecting samples of plants and compiling an enormous encyclopaedia of what they found.
The food riffs off this story by blending British produce with Indian flavours creating curry that's fit for the fine-dining home it's got in this restaurant.
Drinks here get similarly creative. The bar turns out some very nice cocktails that also use spices and herbs from India. Some of them get quite unusual but they're definitely worth giving a try.
What to do in Earl's Court: Practical Tips
Getting around London from Earl's Court can sometimes be made easier by using other, nearby underground stops. West Brompton, West Kensington, High Street Kensington and Gloucester Road stations are all very close by.
If we recommend doing one thing, it would be checking out Brompton Cemetery. It's really very lovely and full of interesting history. Don't worry, we can promise the dead won't rise.
Things to do in Earl's Court, London: Map
Discover More Earl's Court Guides