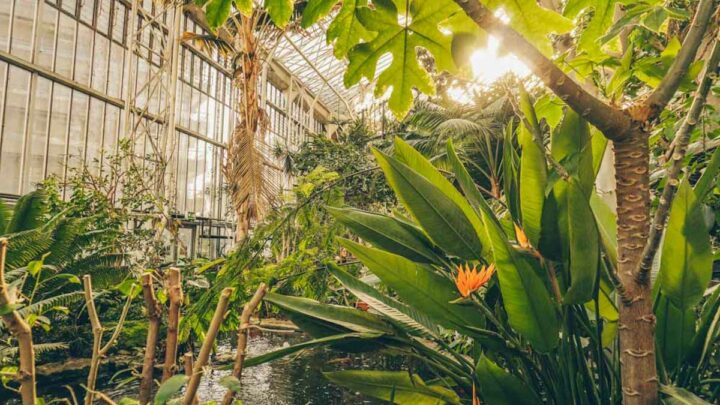 Ready to discover the most surreal places in London? Head to these spots for a dose of the bizarre.
Starting to feel like you don't get out of the city enough? Sometimes you don't have to look too far for an otherworldly experience. The capital is full of places that don't (or shouldn't) feel real.
Look, London's been kicking around a long time now. And it's seen some weird stuff. Some of that is still around, and true to the city's eccentric character, has been added to over the years.
Some of it you won't even believe is genuine. Read our pick of our favourite surreal places in London.
Surreal Places in London
God's Own Junkyard
Walthamstow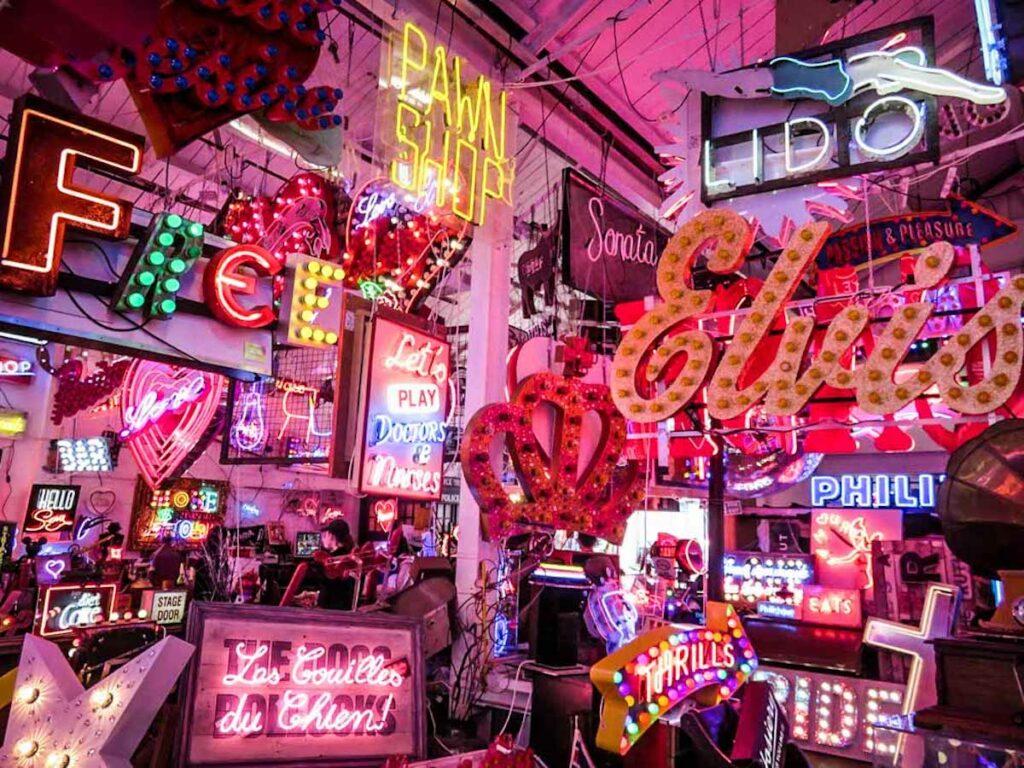 Funnily enough, God's Own Junkyard contains an ungodly amount of neon. This private collection of neon artwork was started by the late Christopher Bracey, and it's totally surreal.
Bracey, AKA the Neon Man, was a neon sign maker by day, and collector by fluorescently pink night. The store features signs advertising everything under the sun, as well as a few pieces commissioned for films.
These days the store is tended by Christopher's son Marcus.
The nearest tube station is Walthamstow Central, on the Vic line. Utterly worth it if you're on the lookout for the unusual.
London Mithraeum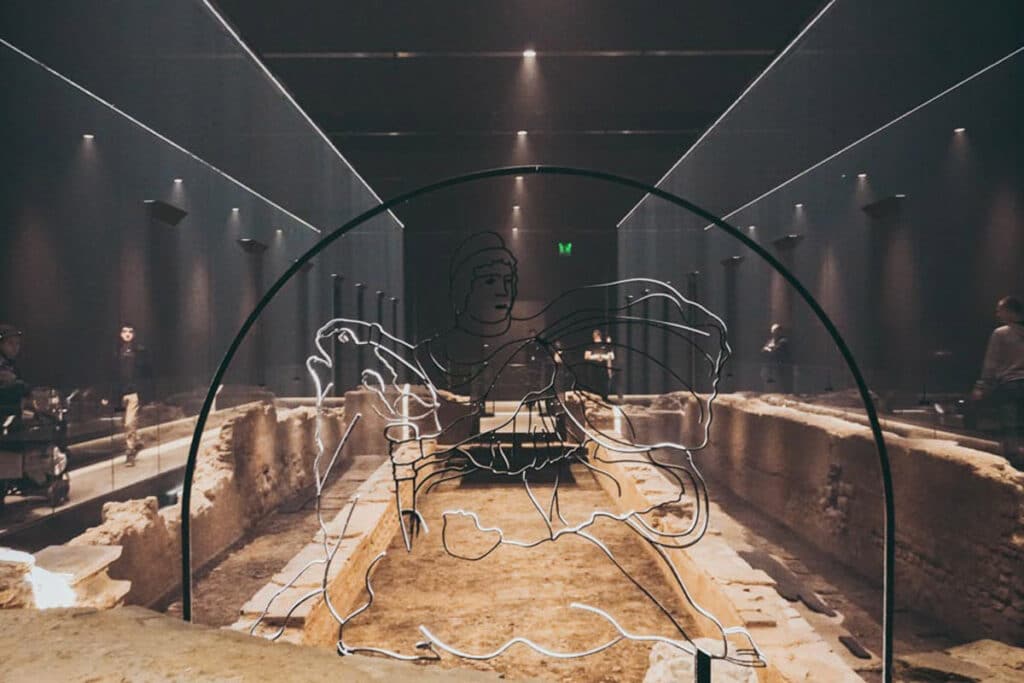 Built on the site of a several-millennia old Roman temple to the god Mithras, London Mithraeum's dark halls ring with echoes of a London lost…and then found again (kinda).
The temple was uncovered in an archeological dig in the 50's, but the archaeologists didn't connect the dots until Mithras' marble head was discovered on the last day of digging.
It's now understood to be one of the most significant finds in British history.
You can see what's left of the temple, as well as heaps of oddities from daily life in Roman Britain, including a tablet with the first known reference to London, and the earliest handwritten document in Britain.
Even better, the folks at the Mithraeum stage a recreation of temple worship every half an hour, complete with smoke and chanting in the dimmed light. It's one hell of a surreal experience.
The Mithraeum is free to visit but you have to book a ticket before you go. You can do that here.
Grant Museum of Zoology
Bloomsbury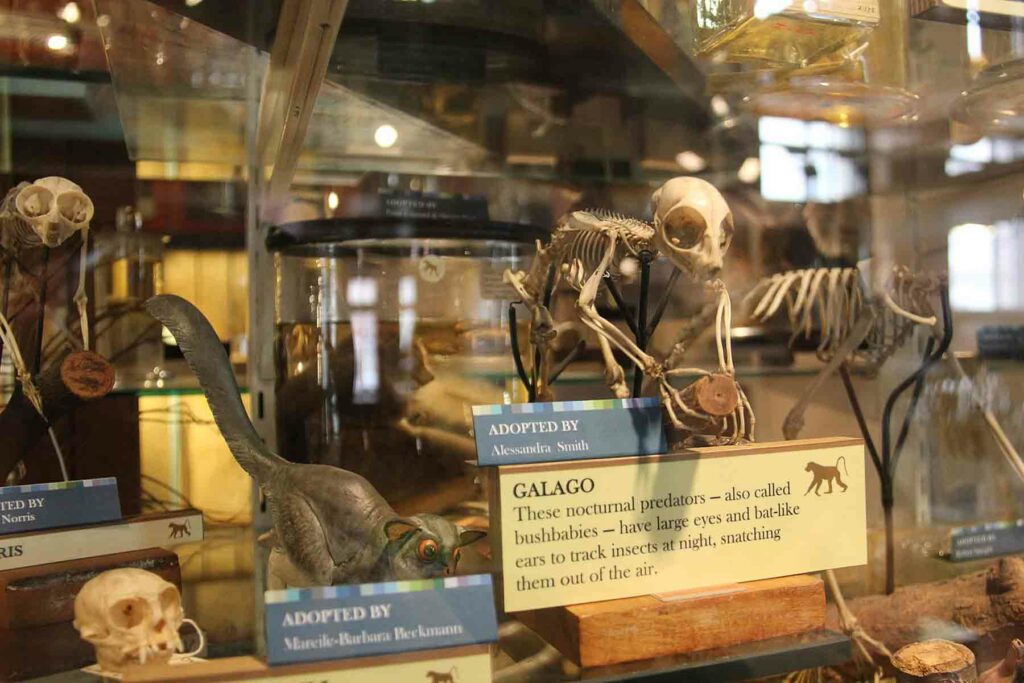 With a beautiful mix of the curious and the educational, how could we miss out the Grant Museum of Zoology?
This gem is home to a frankly staggering 68,000 zoological specimens. From jars of preserved creepy crawlies and the bones of dodos and quagga (yes, that's a thing), to the skeletons of giant prehistoric beasts, you won't believe half these creatures actually existed.
The museum is a short walk from Euston Square Station, free to get in and doesn't require a booking. Get on down there, if you're not too scared…
The Cauldron
Stoke Newington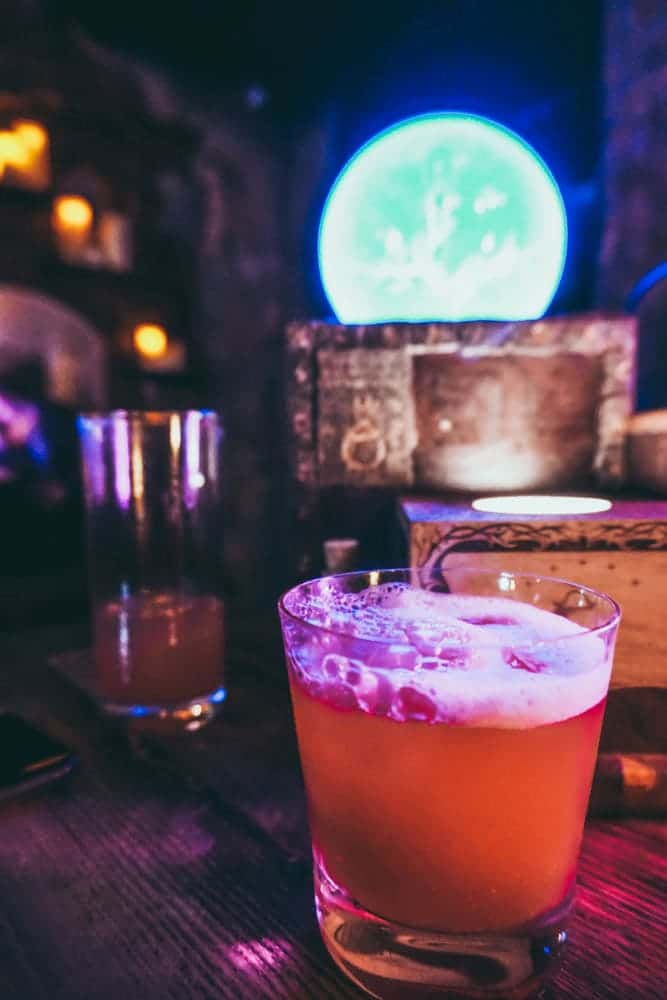 Without a doubt one of the wackiest ideas for a cocktail bar London's ever seen. The Cauldron combines the science of molecular cocktails and a good bit of fancy dress to create pure magic.
You'll be mixing all sorts of unidentifiable liquids to make drinks that flame, hiss, smoke and actually taste rather good. If you're a muggle, this is about as close as you're gunna get to the real deal.
No need to take the Hogwarts express, the Cauldron is in central London. You will need to book a ticket.
King's Cross Light Tunnel
King's Cross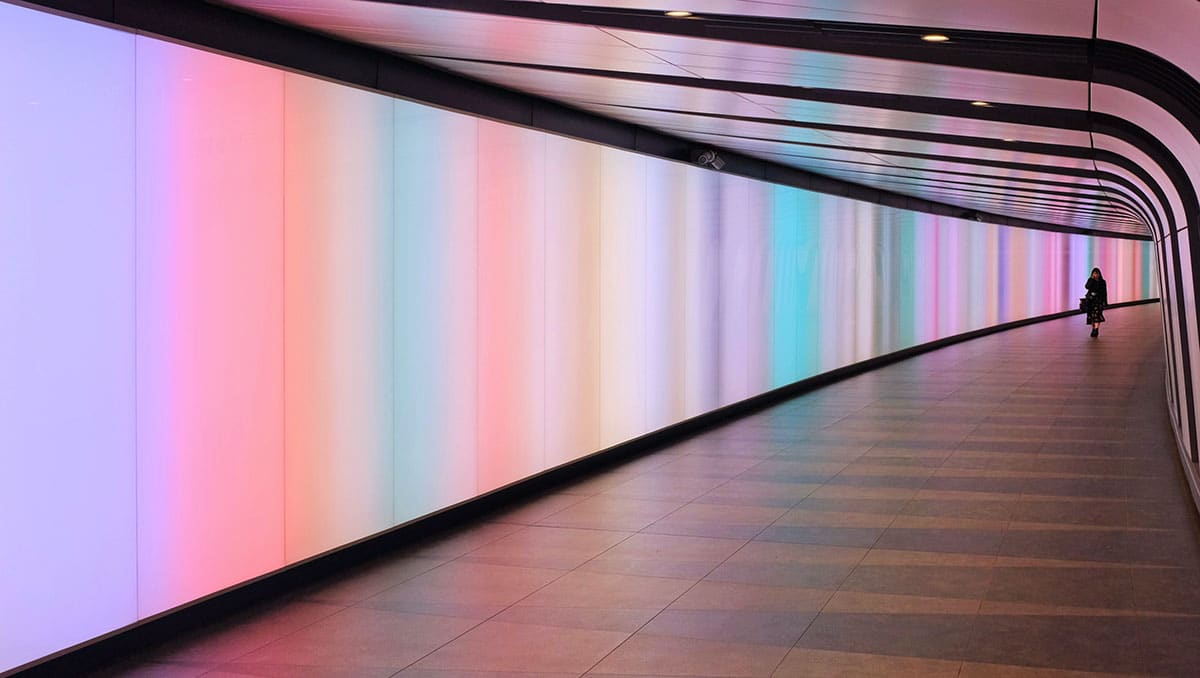 The King's Cross Light Tunnel is straight out of future London.
90 metres of gently curving underground walkways lit with shades of lighting we can only assume the Neon Man would have highly approved of.
Other than being highly suited for the 'Gram, the walls of the tunnel can be used to showcase artistic commissions. The space has even been a London Fashion Week catwalk.
Best of all, it goes right from the station and pops you out at Coal Drops Yard where you're spoilt for choice with enticing bars and restaurants. Did somebody say Dishoom?
The Barbican Conservatory
Barbican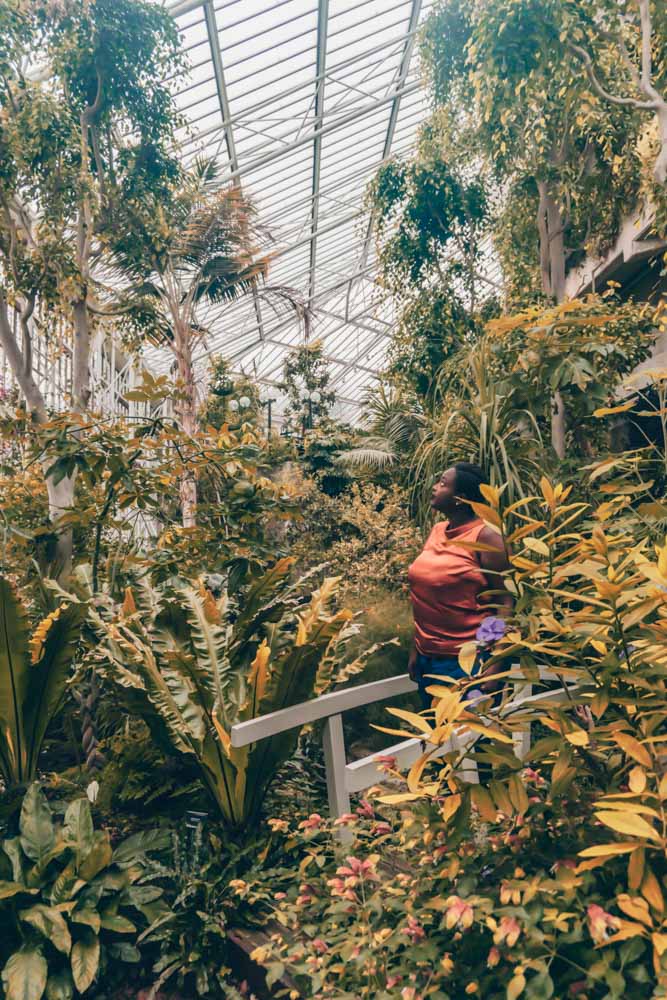 Did you know London's second largest conservatory is at the Barbican Centre? The Barbican Conservatory is also pretty damned stunning.
Plants droop and climb off the brutalist terraces like it was some dystopian recreation of Babylon's hanging gardens. A quick walk around here will have you feeling like you stepped into another world.
Or day-dreaming of what a truly green city could look like.
The Barbican Conservatory is on the third floor. It's free, but you do need to book a space in advance. Tickets are released every Thursday at 10am here.
Nunhead Cemetery
Nunhead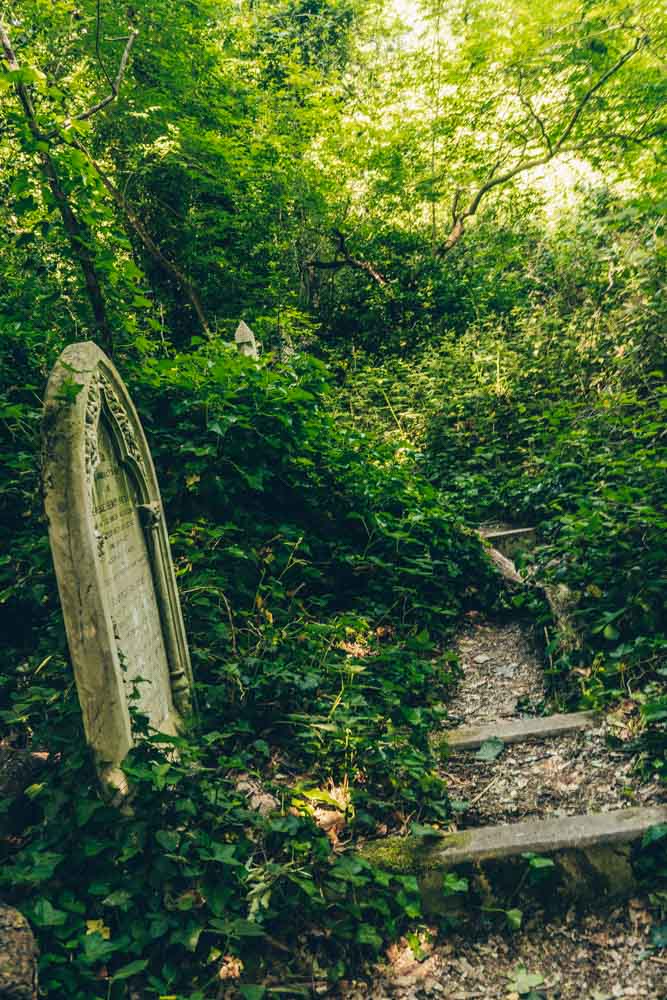 Ever wondered what the world might look like after the apocalypse? Well… perhaps a bit like Nunhead Cemetery.
The cemetery is one of the "Magnificent Seven" cemeteries built in the Victorian era. But after it filled up, it was abandoned, and nature came back with a force.
What's there now is a series of winding paths through the woodland undergrowth that take you past crumbling grave stones and ghostly mausoleums. No kidding about the ghosts by the way.
Recent years have seen attempts to reclaim parts of the cemetery but much of it has been declared a nature reserve, kept in check by the Friends of Nunhead Cemetery. You can even tour the cemetery with them.
The best way to get to this surreal gem is by train to Nunhead station. It's only a short walk from there.
The Seven Noses of Soho
Soho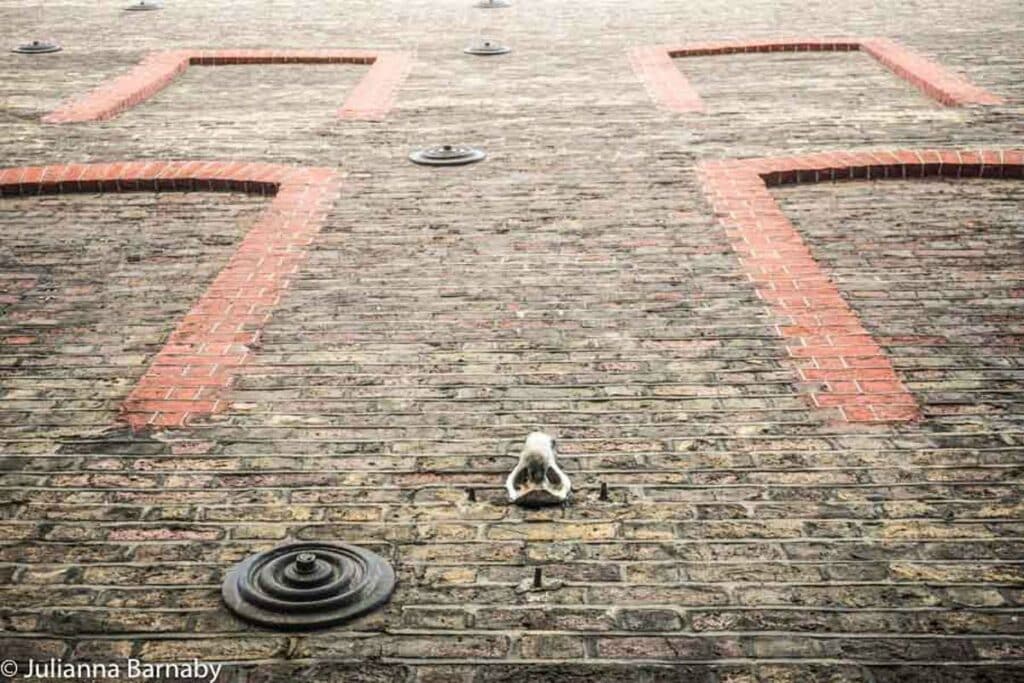 Have you spotted that nose sticking out the side of Admiralty Arch? You weren't dreaming… and, guess what? It's not the only nose in a weird place in Central London either.
There are seven noses around Soho. They first came about when artist Rick Buckly, dissatisfied with the Big Brother surveillance state watching him, decided to stick 35 noses around London and see if anyone caught him in the act.
Rick was never caught, but finally came clean. And while most of the noses were taken down, seven remain.
They say if you can find them all, great wealth will be yours.
We've told you where the first one is… let's see if you can find the rest (just don't forget us when you're rolling in all that cash).
Stephen Wright's House of Dreams
Dulwich
Stephen Wright is a self-proclaimed Outsider artist. That's someone who eschews the conventional teachings of art school.
His greatest work of art? His house. It's simply bonkers.
Stephen draws inspiration from cultures that are generous with their use of colour, and bemoans London's lack of it. The result is a house that drips with trinkets, odd dolls heads, contorted mannequins, is hung with Stephen's own brand of quirky art, and contains not a spec of grey.
It's only open to the public on special few days of the year, some of which are coming up soon. You can book a slot here.
The Old Operating Theatre
London Bridge
Here's one for the body horror fans out there. You can go and see an old-school (Europe's oldest, in fact) operating theatre.
And when we say theatre we mean it. As in the operating table is on full show to an audience. Don't get excited, you can't watch any actual operations – medicine has advanced a lot in the past century.
You can hear some very interesting talks about the history of medicine and surgery, though. Oh yeah, and it's in the attic of18th century church – could they have picked a creepier setting?
If that's your thing (and we're not judging) then make sure you book your ticket in advance.
Tour The Old London Underground
Citywide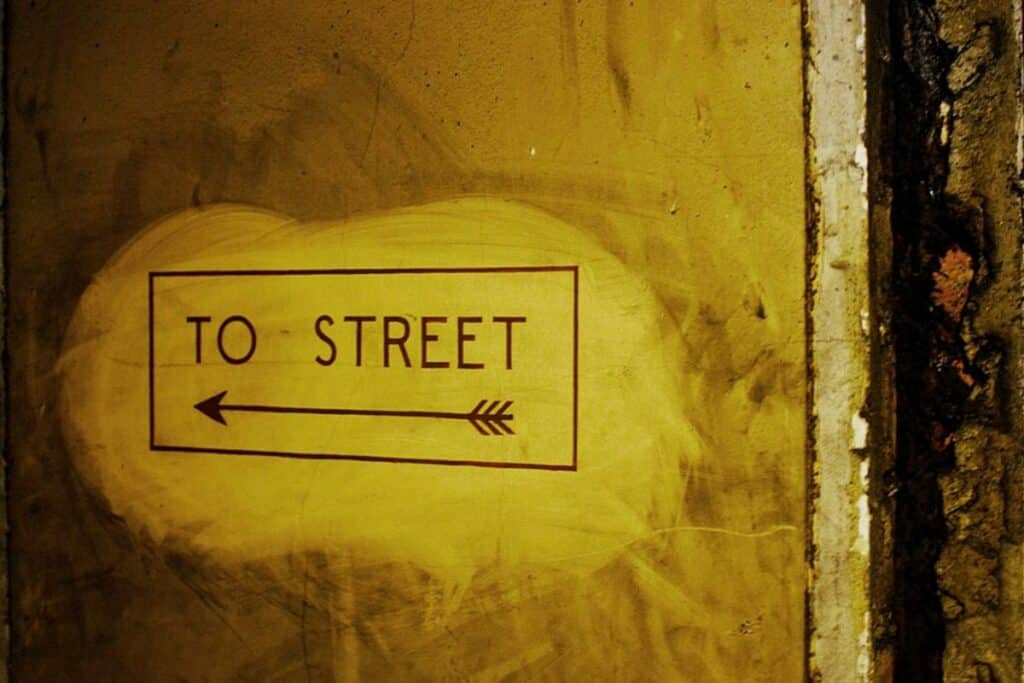 London has miles of unused tube lines and tunnels beneath street level, some of them like time capsules from an age gone by. You can tour the surreal subterranean with the London Transport Museum.
Their tours happen at multiple locations (including behind the scenes at Charing Cross and the swanky new Elizabeth line. But if you're on the hunt for the surreal you'll want something a bit older.
The Euston tour takes you through cobwebbed passages, unused for 50+ years and still adorned with the advertising of the day.
The Aldwych and Shepherd's Bush tours are similarly spooky, walking you through some of the original stops on the London Underground, rarely graced by the presence of people.
The tours happen across the city and are bookable here.
Yayoi Kusama: Infinity Mirror Rooms.
South Bank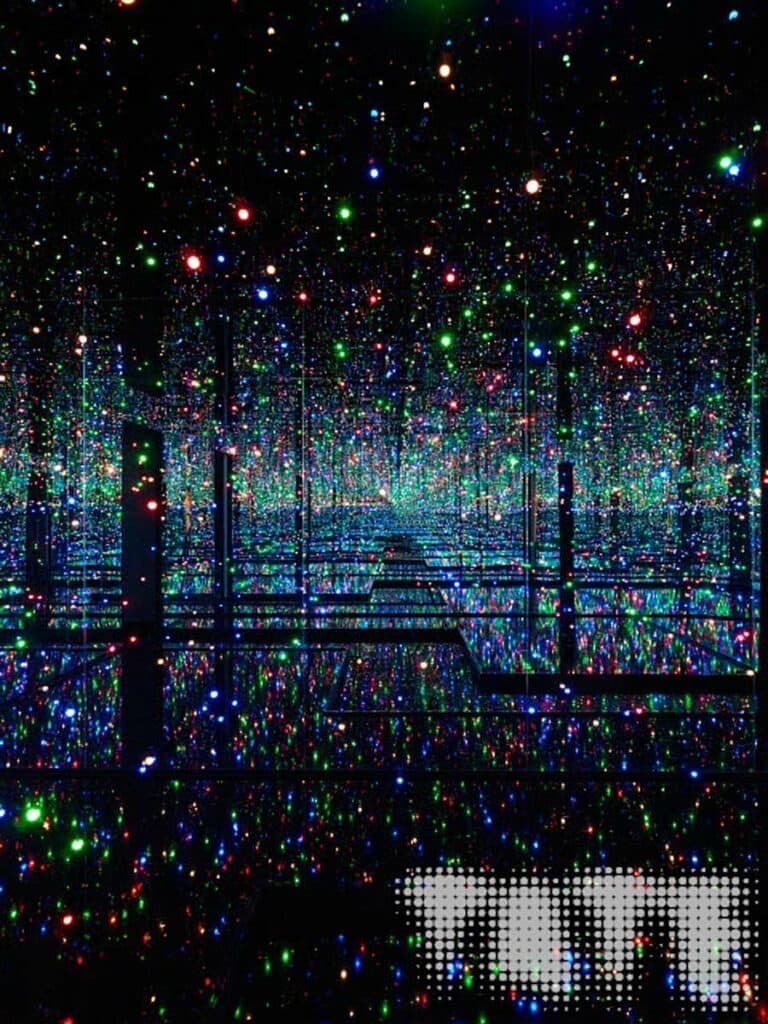 Not a permanent fixture in the city but one that deserves to be mentioned on this list, Kusama's Infinity Mirror Rooms is nothing but otherworldly.
This exhibition at the Tate Modern by installation artist Yayoi Kusama fills rooms with mirrors and lights them up with thousands of star-like bulbs. It's about as close as you'll get to floating through the cosmos, and one of her largest exhibitions to date.
The show is on until the 23rd of April. You can grab tickets here, or if you're not that organised just pray for the best and try to grab them on the door.
Surrealist Places in London: Map
Surreal Spots in London: Read Next