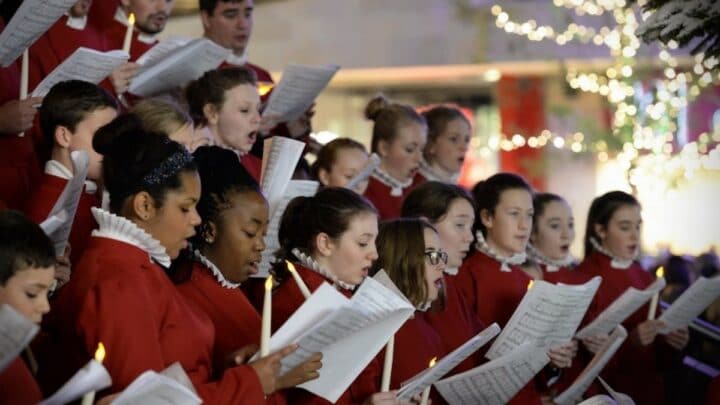 Carol season is upon us. But where to go to catch a good sing song? These are the Christmas concerts you shouldn't miss.
Dust off your choir books and get your vocal cords warmed up: it's that time of year where we can all indulge in a Christmas sing-song or two.
The capital has got some cracking offerings this year. From the usual steadfast winners at The Royal Albert Hall and Westminster Abbey to a range of smaller, more intimate performances in some iconic London churches – the Piccadilly Sinfonietta at Temple Church being high on our list of ones to catch – you're spoilt for choice.
There's even a wildcard mass karaoke carol session to be attended…
We'll leave the decisions up to you. Here's the best of London's carol nights for 2023.
Jolly London Carols Concerts
A Trafalgar Square Christmas
Trafalgar Square
7th December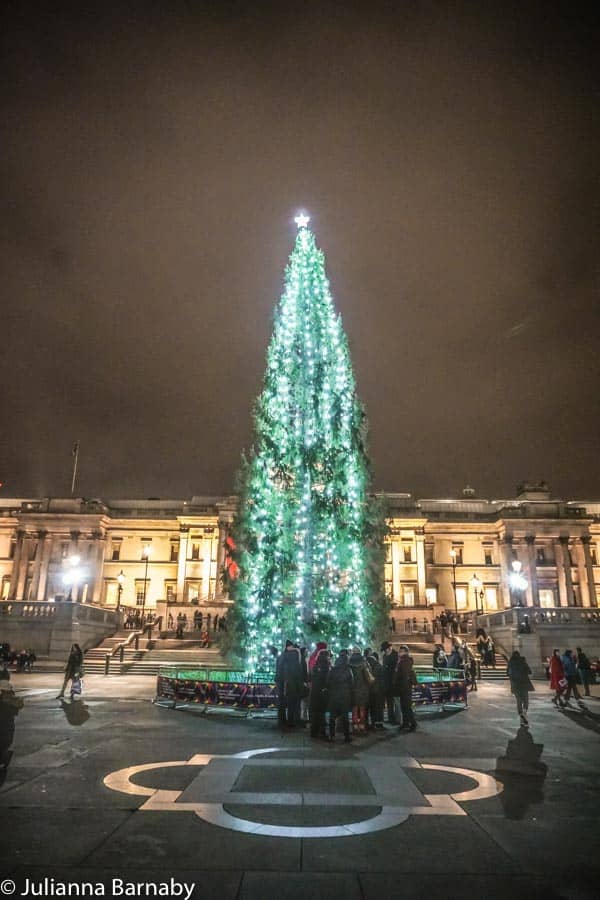 We'll begin with a regular classic. Every year to mark the raising of the fabled Trafalgar Square tree, St Martin's Voices and Strings – that's the choir of the nearby church St Martin's in the Fields – get together for a good rendition of the classics.
Usually they do it around the tree in Trafalgar Square itself but being the ever-hip people that these folks are, for 2023 they've jumped on the hottest trend of the year and opted for a candlelit concert.
They'll be lighting up the church with hundreds of candles – if you've not been to something like this it really is quite stunning, and this location is ideal for it. This was already our favourite carol singing event, but no we're sure it's about to get even better.
Service of Lessons and Carols at Westminster Abbey
Westminster
23rd + 24th December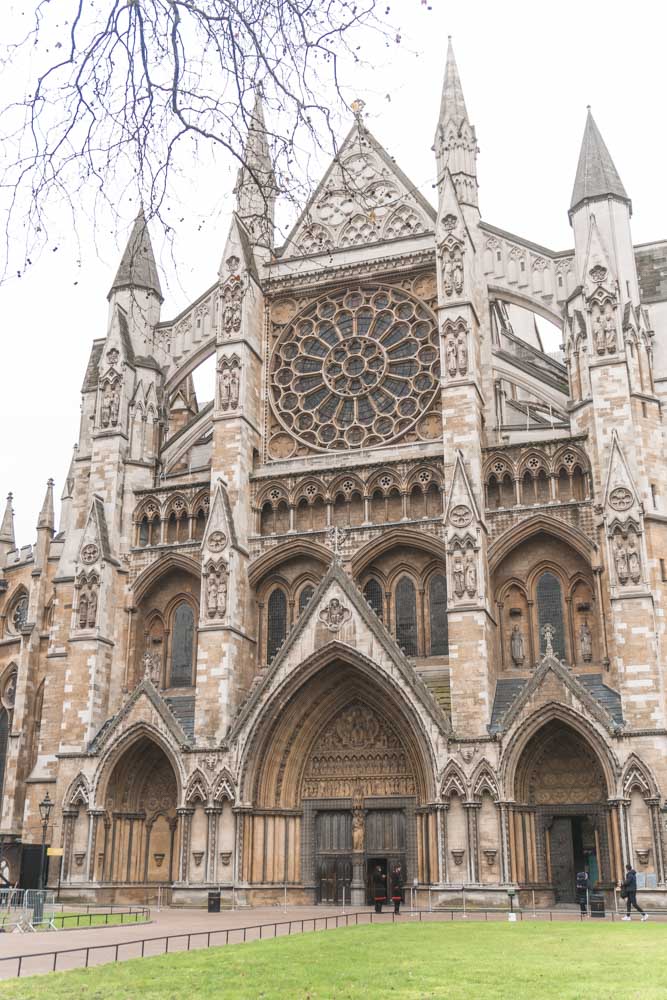 The Westminster Abbey Service of Lesson is probably up there with the most iconic carol services in the city. They've been doing this a long-old time and they know how to make it magical.
It's a very traditional affair in a very special location. Brining little children to this one might not be the best idea. Screaming kids might draw some sharp glances. If you do make it down though, you'll be treated to one of the most excellent nights of carols on offer. Hands down.
In recent decades the popularity of this carol service has picked up dramatically so it's important to book a ticket as soon as you know you want to go. Oh and by the way, that
Battersea Dogs and Cats Home Concerts
Chelsea
7th + 8th December
A concert for an excellent cause, as usual Battersea Dogs and Cats Home will be hosting two special carol concerts in London this year. They're at the traditional venue of St Luke's & Christ Church in Chelsea.
The evening promises, dogs, carols and plenty of mulled wine and mince pies to bolster the festive spirit. Expect popular carols from Collegium Musicum of London Chamber Choir (CML) and some Christmassy hits from Nardia Ruth singer in many a West End hit.
All the money raised will go towards looking after pets in need so you know your ticket fee is going to a good cause.
The Macmillan Carol Concert
Westminster
7th December
Another one for a great cause is the annual charity shindig Macmillan put on.
In order to raise money for those affected by cancer, Macmillan hosts a wonderfully festive evening filled with joyous sing-song, fundraising, and even a celebrity reading or two.
For 2023, the concert will be hosted by journalists Victoria Derbyshire and Angela Rippon, with soprano Dame Sarah Connolly lending her voice to the Northern Lights Symphony Orchestra.
Carols By Candlelight at the Freemasons Hall
Covent Garden
10th, 17th, 21st + 23rd December
This year you've got multiple dates to catch carols in one of London's finest examples of Art Deco architecture. That would be Freemasons Hall.
It's a stunning setting for a carol concert and one that will be made all the more magical by candlelight no doubt – if you need confirmation know that they do this sort of thing regularly for a whole range of concerts and regularly pack the floor.
They've upped their game from last year to bring you four nights of carols over the build up to the festive period. Take your pick.
A Celebration of Christmas at St Paul's Cathedral
St Pauls
14th December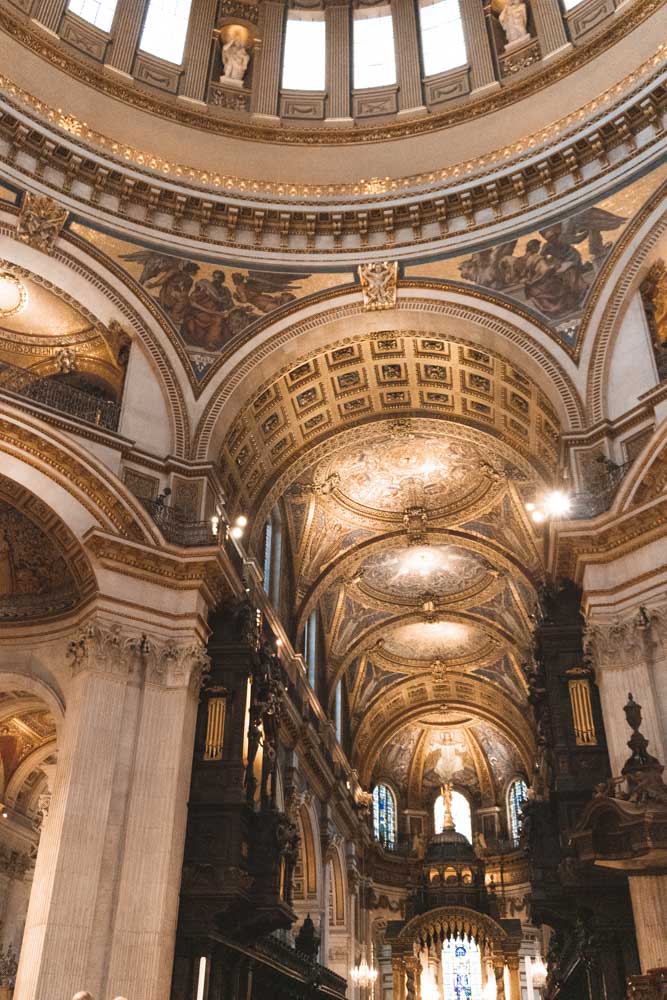 St Paul's never disappoints. Each year they lay on some great Christmas events that reflect the traditional history of both the holiday and the cathedral. It's one that we really love to attend and have done so on many occasions.
They tend to get in some famous names as readers for the event and this year is no different. Though just one thing, they've not announced who those people are yet for 2023. You can check back here over the coming weeks to find out more.
Christmas at the Movies
Chelsea
27th December
Another great carol concert to take place at Chelsea's Cadogan Hall this year is this Christmas at the Movies one. They pop up in different places each year to deliver an evening of songs from your favourite Christmas films.
You'll hear tunes from Home Alone, Love Actually, Elf, Nightmare Before Christmas, Polar Express and heaps more. Just to top it off they're illuminating the (already stunning) hall with candlelight.
It's gonna look pretty as anything. We're talking of locking in a few tickets of our own.
Carols at the Royal Albert Hall
South Kensington
16th – 24th December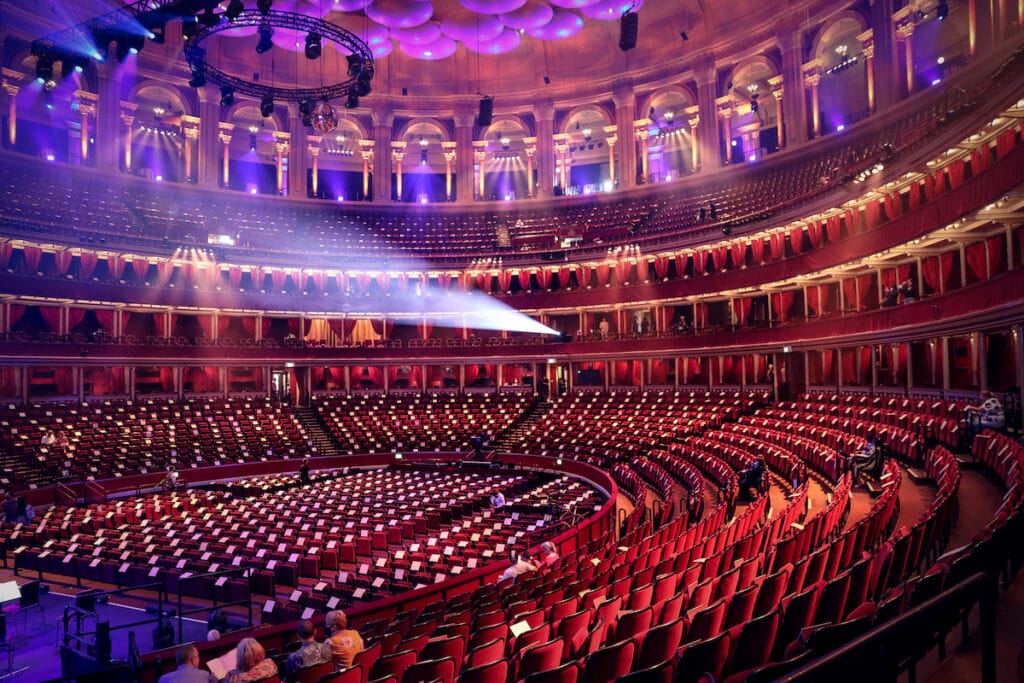 When it comes to throwing big concerts and getting the crowd going with renditions of traditional classics, nowhere does it better than the Royal Albert Hall (they are the host of the Proms after all).
They switch up their hosts and soloists each year to bring in a rotating roster of vocal talent. This year MBE saxophonist Jess Gillam and conductor Greg Beardsell present with Zara McFarlane and Cleopatra Reyas as soloists.
There are also pieces by a number of notable musicians and choirs – The Royal Philharmonic Orchestra and the National Youth Choir are high on our list to see.
Carols by Candlelight at Temple Church
Temple
1st + 15th December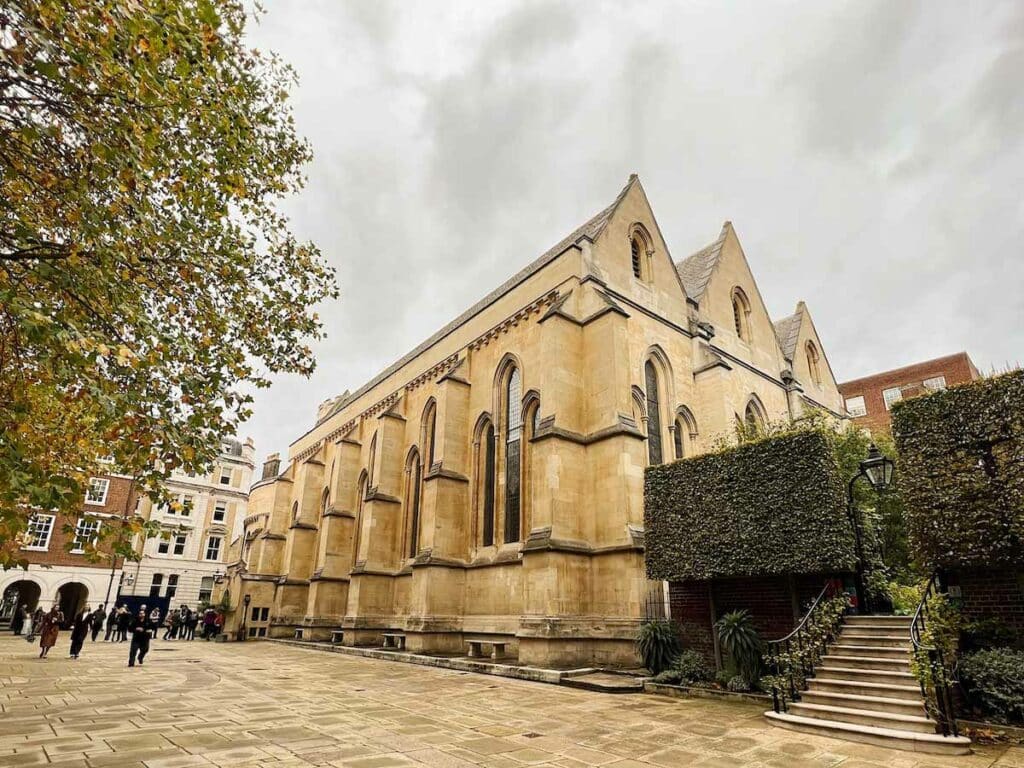 London, like us, can't get enough of candlelit concerts. They've got them for almost every form of music imaginable these days and that doesn't exclude the festive tunes either. We like the look of this one because of its location – the wonderful Temple Church.
The backdrop of this place is partly so wonderful for its history. The site has been home to a church for nearly a millennia, and was once the HQ of the Knights Templar.
But enough of the history, your hosts for the evening will be The Piccadilly Sinfonietta – they're often about at this time of year doing concerts in the old churches of this part of town. We hear about it a lot and we're still convinced that this will be their most impressive performance of the season.
The Bach Choir at Cadogan Hall
Chelsea
19th December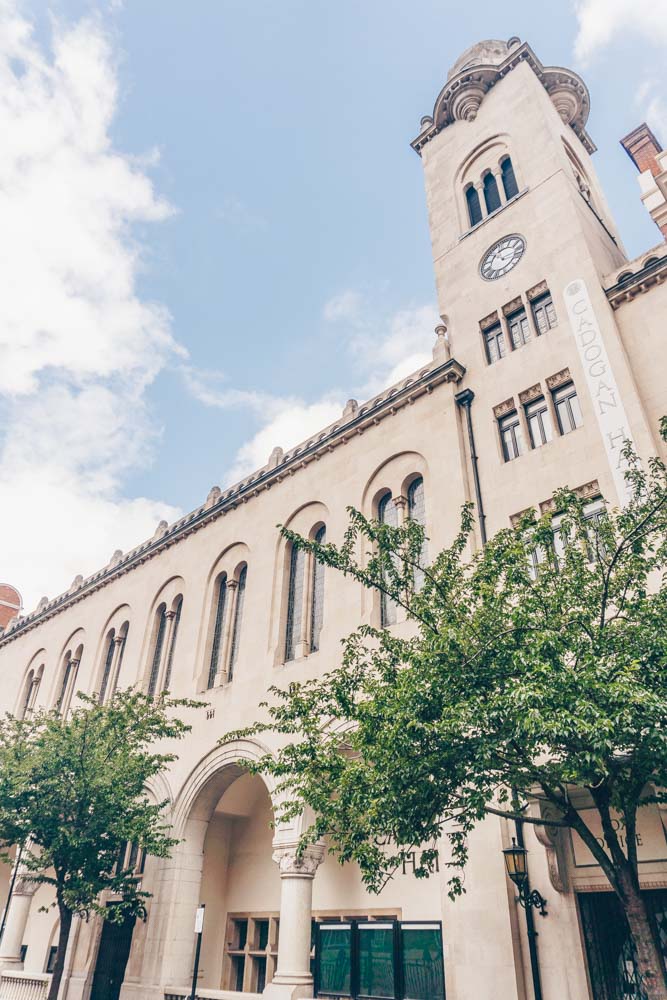 The 100-strong Bach Choir will be heading back to Cadogan Hall this winter to sing their hearts out in one of the top carol nights you can find. They're joined in their endeavours for this year by the talents of London City Brass.
The carols are a nice mix of traditional and new. What's more, they don't shy away from a little audience participation, so get ready to belt out a few tunes too.
We recommend that afterwards, you go check out the Christmas lights in Duke of York Square and Sloane Square to get all the festive feels.
Christmas Carol Singalong at the Barbican Centre
Barbican
17th December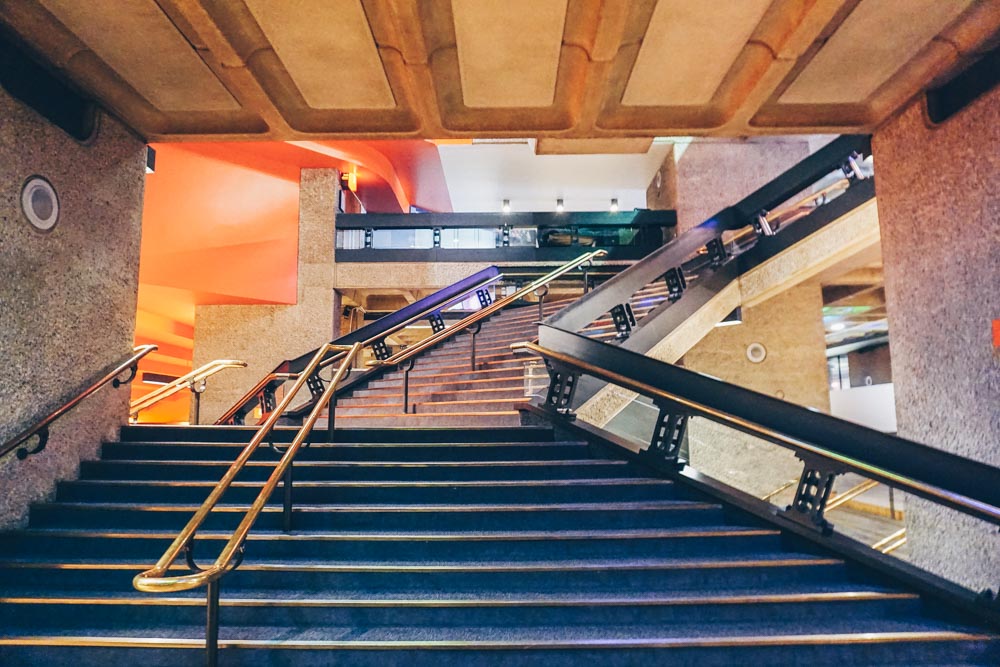 If you want to have a bit more of an upbeat and modern take on the Christmas carol session then do away with the musty old churches and get down in a slick Brutalist concert hall instead.The Barbican Centre are hosting a great-looking evening of raucous good carol singing fun.
The London Concert Orchestra will be on stage with guest singer Louise Dearman guest performing from a list of classics: Let it Snow, White Christmas, Santa Claus is Coming to Town – they're all in there and you're required to lend her a hand.
All Souls Carol Service
Fitzrovia
16th – 24th December
It's free, just turn up, no tickets needed
Another great festive option for this time of the year is the All Souls Carol Service. They run a bunch of performances at dates in the latter end of December, with multiple performances per day so you find one that fits your schedule pretty easily.
It's always a super wholesome affair, all the concerts are completely free and the songs are interspersed with readings from the Nativity. The best part if you're pigs like us? The mince pies and warm Christmas punch are free too.
Massaoke: Xmas Live at the Grand
Clapham
9th December
Who said Christmas carol singing had to be all about tradition? Why not shake things up a bit at the UK's largest mass carol karaoke session? Yep you read that entirely right. The traditionalists will be having nightmares this Xmas…
These folks are gathering at The Grand in Clapham with hundreds in attendance and lyrics on giant screens so you know what to sing. They're shooting confetti and handing out giant microphones too.
We're expecting this to go more in the direction of The Darkness' Christmas hits than Good King Wenceslas and they have confirmed that Mariah Carey and The Pogues are getting airtime. Get ready to rock!
Map: London Christmas Carols and Concerts