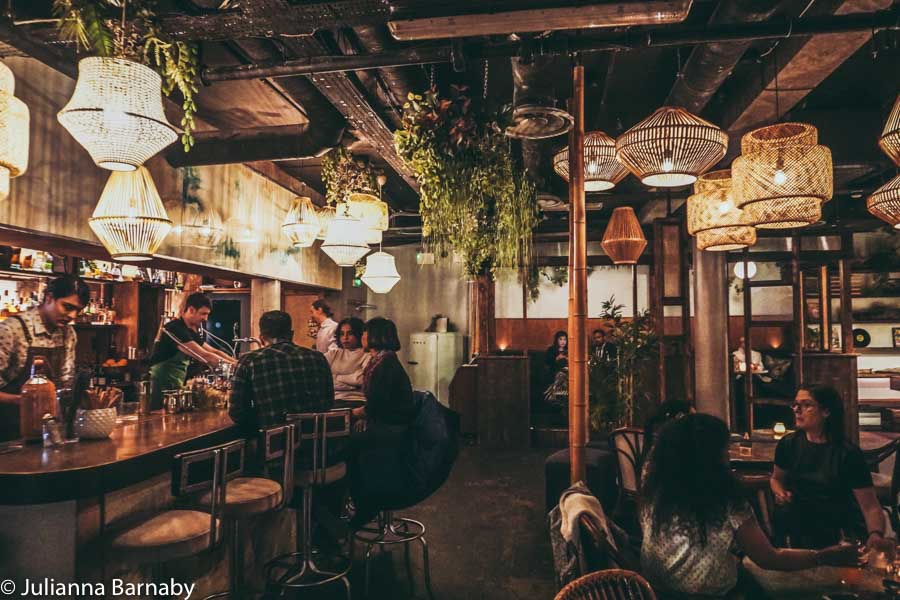 Hidden down a quiet street in Bermondsey, Nine Lives is the subterranean cocktail bar making big waves on London's drinking scene. Here's why.
Editor's Note: Nine Lives have added an outdoors terrace for alfresco drinks since this review was written last year.
The area around London Bridge is a bit of a mishmash when it comes to places to drink – but put any preconceptions you have aside before you go to Nine Lives.
Rather than the sleek glass windows and corporate environment you'd expect to find so near to the station, you're greeted with jungle palms, hanging plants and warm light as you enter this underground drinking haven.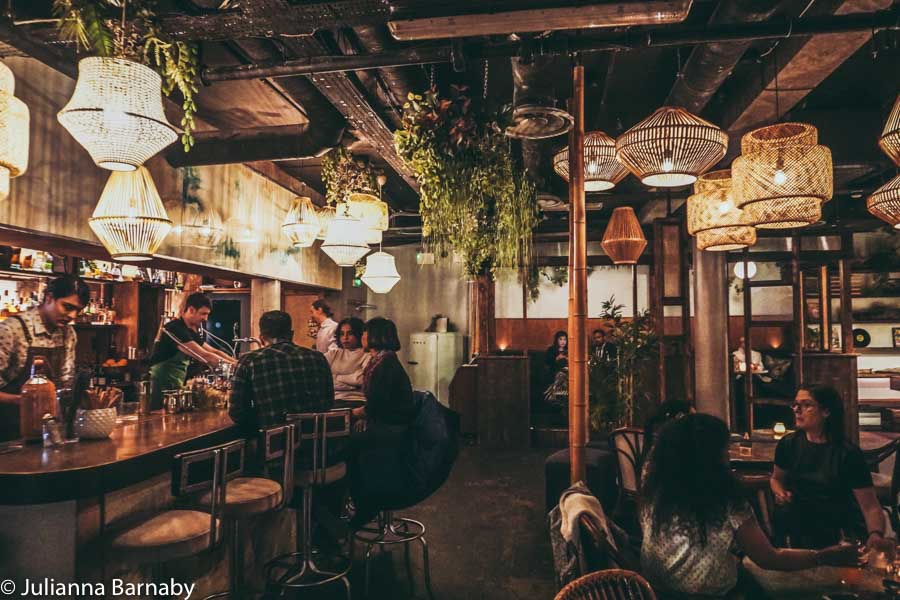 It's a neighbourhood hangout in a neighbourhood that few people can afford to actually live in – luckily for everyone though, it's an easy jaunt from London Bridge – a short walk that takes you from the bright lights and heady heights of The Shard to a much quieter part of the area.
First Impressions
Nine Lives pride themselves on having thought about every little detail – and the result is a chic hangout that has firmly established itself as one of London Bridge's go-to bars and one of the best cocktail bars in London.
These guys are fussy and it shows – the cocktail menu is designed by Sweet & Chilli – one of the world's leading drinks agencies (who also happen to own the bar).
The music (a toe-tappingly good mix of seventies funk and soul during my visit) pumped out on a sound system that used to belong to the now closed Cargo nightclub around the corner.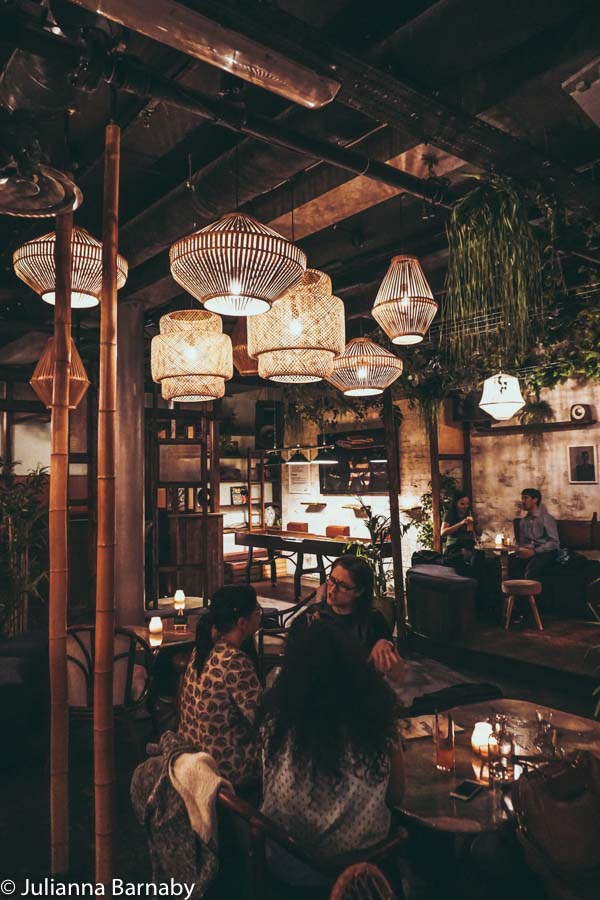 All that before you get to the interior – an Insta-friendly amalgamation of tropical plants, rattan and cosy seats.
Read Next: The Best Bars in London Bridge
Cocktails
In-house creations such as the fabulous Aiko – a pleasingly tart blend of St Germain Elderflower Liqueur, Fino sherry, plum, grapefruit bitters and prosecco are showcased on the first page of the cocktail menu.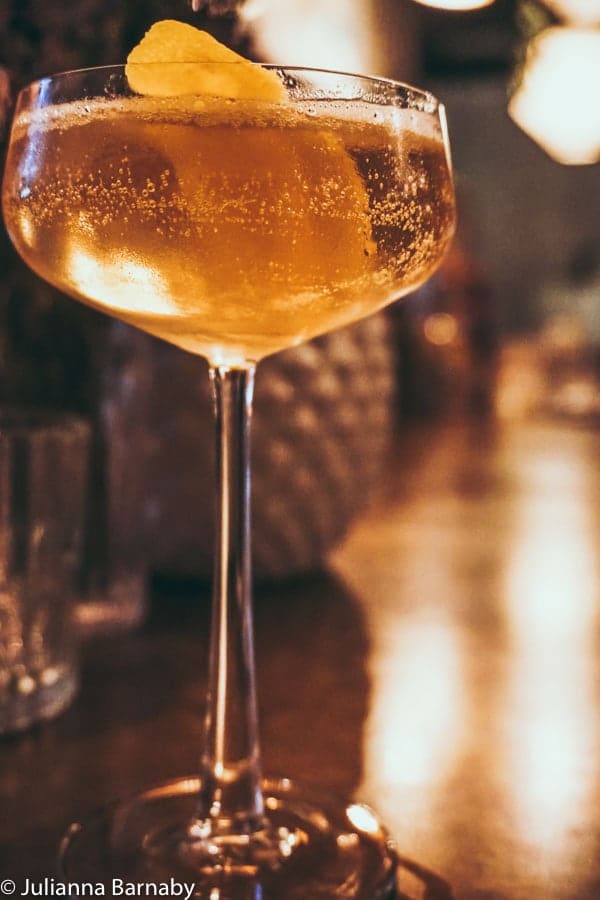 The rest of the menu is cleverly organised by spirit – with three different takes on each classic cocktail – the classic, the bar's own take on the cocktail and a version created by a guest bartender.
Take the Whisky Sour for example – well-known, simple enough to make but when you order the special "Up in Smoke" created by guest consultant Karen Grill, the use of both Glenfiddich and peaty rich Lagavulin elevates the standard classic into something sublime.
Of course, there's nothing to turn your nose up with the standard classics either – it takes skill to do them well and skill is something that the bartenders at Nine Lives have a lot of.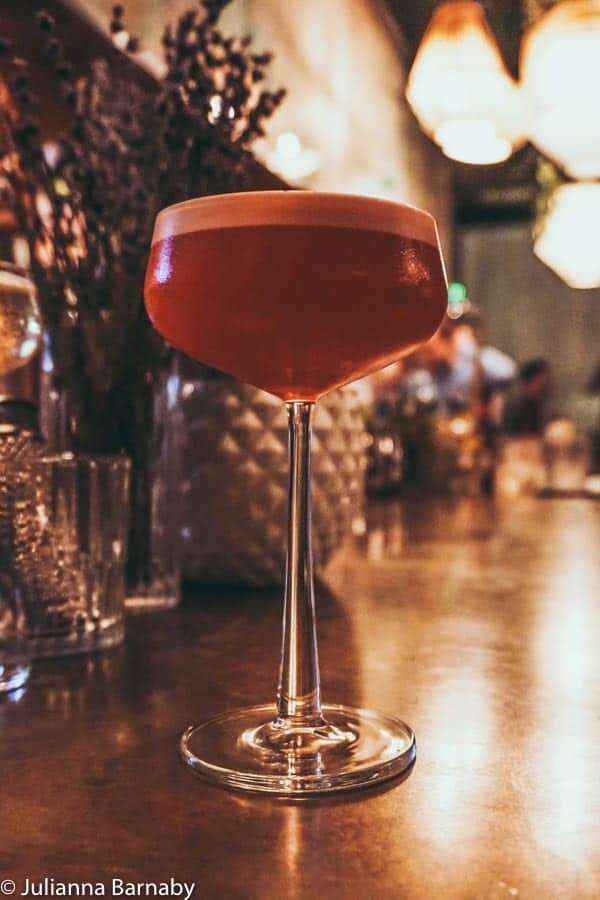 Atmosphere
Nine Lives is no secret – word of the subterranean drinking den with stellar tunes has spread like wildfire (who doesn't love the smug thrill of telling another Londoner about this cool little place you've found that just so happens to be your new favourite hangout?) – so much so that it was a squeeze to find the two of us a spot on a Tuesday night. A Tuesday.
Turns out that while I've been busy sipping my cocoa and doing my knitting #standardtuesday – some rather savvy people have been going out and having a few cheeky cocktails instead. Who knew?
It's pleasantly buzzy, without being stifling – though the bartender warned us to book ahead at the weekends as it does tend to get very busy.

Nine Lives Bar London Bridge: Practical Information and Map
Address: 8 Holyrood Street, SE1 2EL
Telephone: 0207 407 8226
Click here for a map of Nine Lives London's location.
Looking for More London Bar Guides?
Check these out…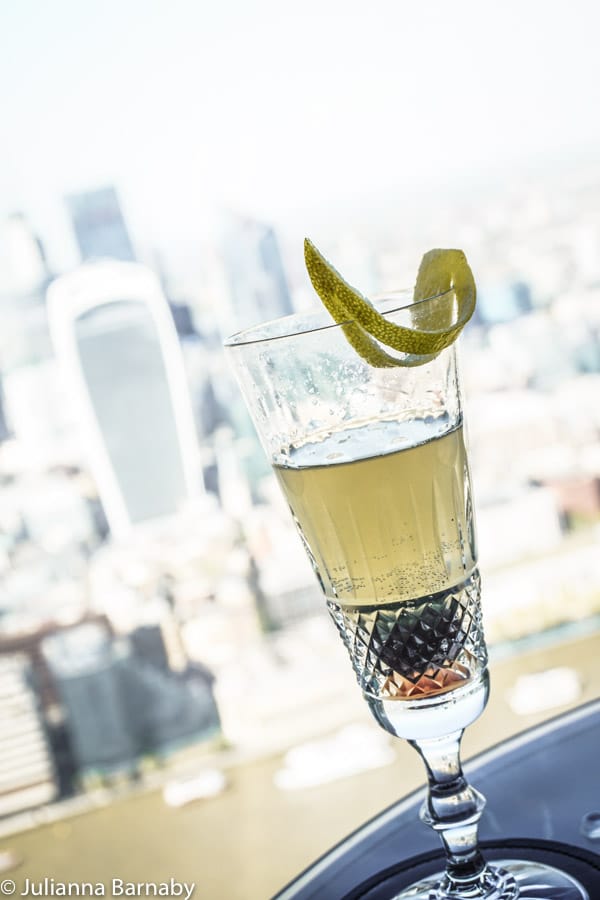 The London Bridge Bar Guide
Visiting the Bermondsey Beer Mile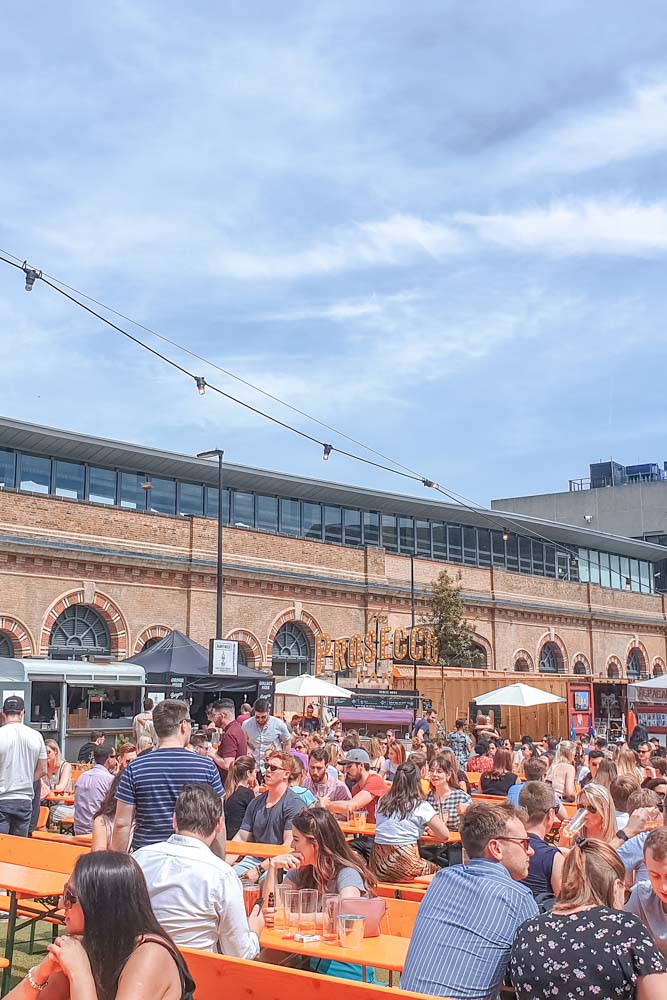 Where to Drink Outdoors in London