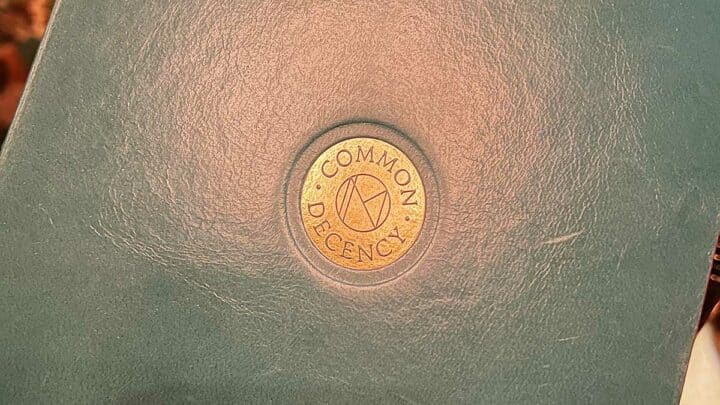 The NoMad Hotel has opened a subterranean cocktail bar with much to be excited about in the food and drink menus, and even the history. Here's our review.
We've been fans of the NoMad since it opened last year. It seems that everything they do has a sort of charm and grace to it that ticks all the right boxes for us.
Whether it's choosing to set up shop in the Old Magistrates building in Covent Garden, or bringing their signature old-school New York style to London, we back it.
So when they announced they'd be opening a cocktail bar in the basement, and that it would play on some of the building's dark and fascinating history, London x London office-excitement levels were running high.
But how does it fare in comparison to our expectations? Read on to find out.
Common Decency
The Drinks
We went straight in with a Sun Conure – a rum-based tropical number that's bold, fruity flavours are offset by a tinge of toasted szechuan pepper and a mild Campari bitterness.
Whether the Taste the Rainbow is a reference to the classic Skittles marketing line or not was hotly up for debate as we put a couple of them away.
There's certainly a mix of fruity flavours going on in the drink – pear from the Poire Williams, the quince skins and sherry.
The result, aided by a bit of carbonation, is more refreshing than it is anything close to the multi-coloured sweets. We were big fans either way.
It was at about the two drink mark we noticed the food menu and couldn't resist two dry-aged beef burgers.
Excellently put together monsters with mature cheddar, red onion and some 'special sauce', and eaten alongside a plate of the chicken croquettes with black truffle aioli, the food was everything it should be: delicious.
After food, opt for a Hot Cold and Nutty. They take an irish coffee and essentially turn it on its head: coffee liqueur topped with a dollop of warmed cream – a perfect after-dinner drink
The Look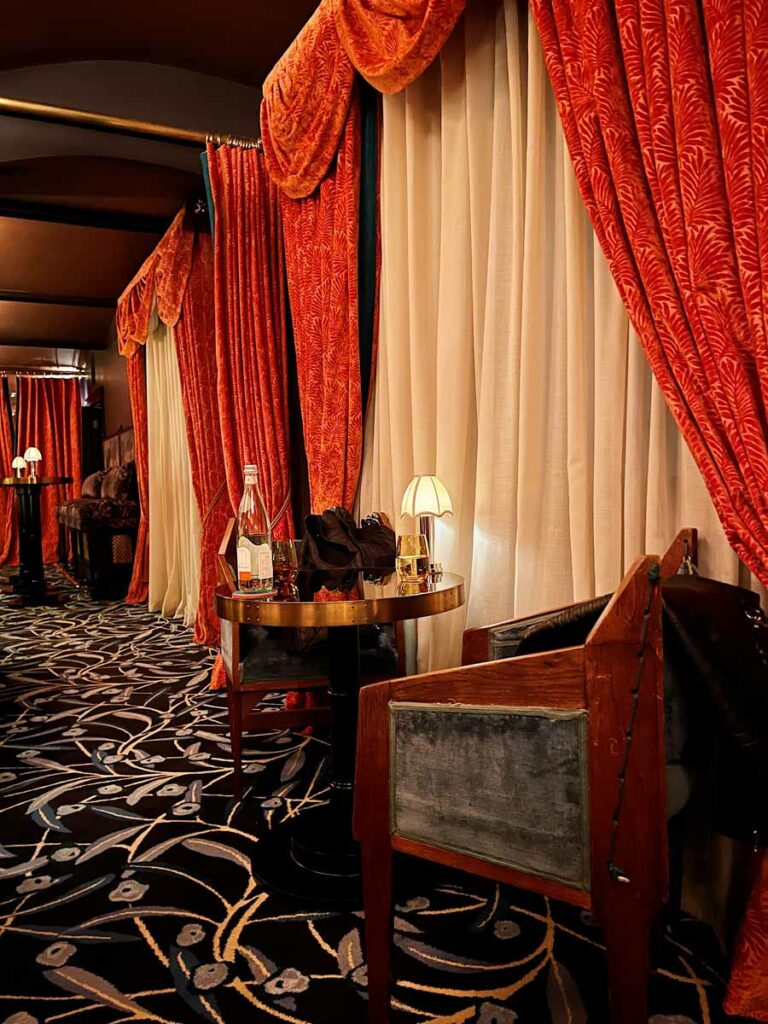 Common Decency is decadently cosy. The furniture is plush and carpets thick. Apart from a couple of the drinks, you'll be hard pressed to find a bright colour in the place.
Smaller tables for two or three, low-slung and well-upholstered chairs arranged around them, dot the floor. Then there are intimate booths of equally-comfortable measure.
It's very in keeping with NoMad's New York roots. In fact, the bar could easily be described as prohibition era, especially given the bar's subterranean location.
The irony of that is that its location is the very basement of the old Bow Street police station which, in part, inspires the bar's name. Oscar Wilde, amongst others, was held in custody in this building for committing homosexual acts, crimes that were 'an affront to common decency'.
Given the history of the building then, it seems only appropriate that NoMad kitted the joint out with a beautiful vintage-looking bar – something more modern wouldn't have worked.
When you see the rows of spirits, lit from beneath, neatly lined up behind the polished marble and dark woods, you'll probably agree.
Final Thoughts
Common Decency is as solid as any of the other ventures in NoMad London's portfolio, and a must hit for anyone who considers themselves a cocktail connoisseur, or is a big fan of a little luxury.
Staff were highly attentive taking care of everyone in this intimate, cosy space. Both the food and drinks were hitting some very high notes.
In most other cities of the world, Common Decency could slide into the very high ranks of cocktail bar stardom – it's excellent. But in London, where we do cocktails almost better than anywhere else, sometimes excellent still doesn't qualify as the best.
Common Decency – Practical Information and Map
Price: £££
Address: 28 Bow St, London WC2E 7AW
Map
Review 4 / 5
Common Decency at The NoMad
Summary
Excellent drinks, attentive staff and a gorgeous design. It's truly a pleasure to drink at Common Decency.
Common Decency at The NoMad