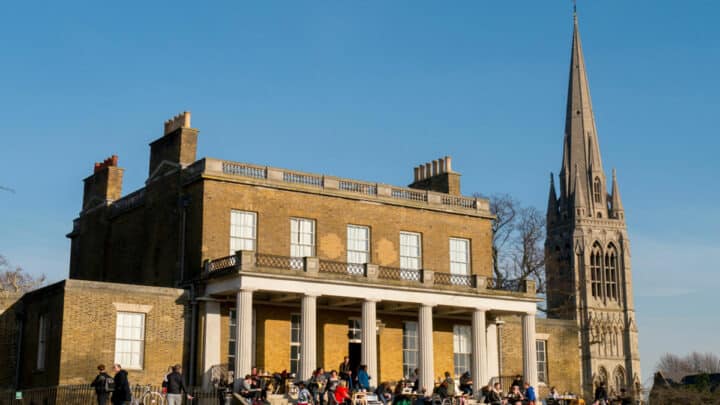 Looking to explore Stoke Newington's Church Street? Here's what you need to know before you go.
If you haven't heard of Stoke Newington's Church Street then you're probably living under a rock.
Church Street brings a little bit of "what Hackney used to be" back to London. Full of independent shops, unpretentious cafes and with the most incredible energy surrounding it – Stoke Newington's Church Street is a must-visit.
So head over there early and spend your entire day on the gorgeous Church Street in Stoke Newington.
We've got you covered for brunch, shops, lunch, dinner and drinks – we've even dropped a yoga class in there for the ultimate Stoke Newington experience.
Ready to explore?
Things to do on Stoke Newington Church Street
Explore Clissold Park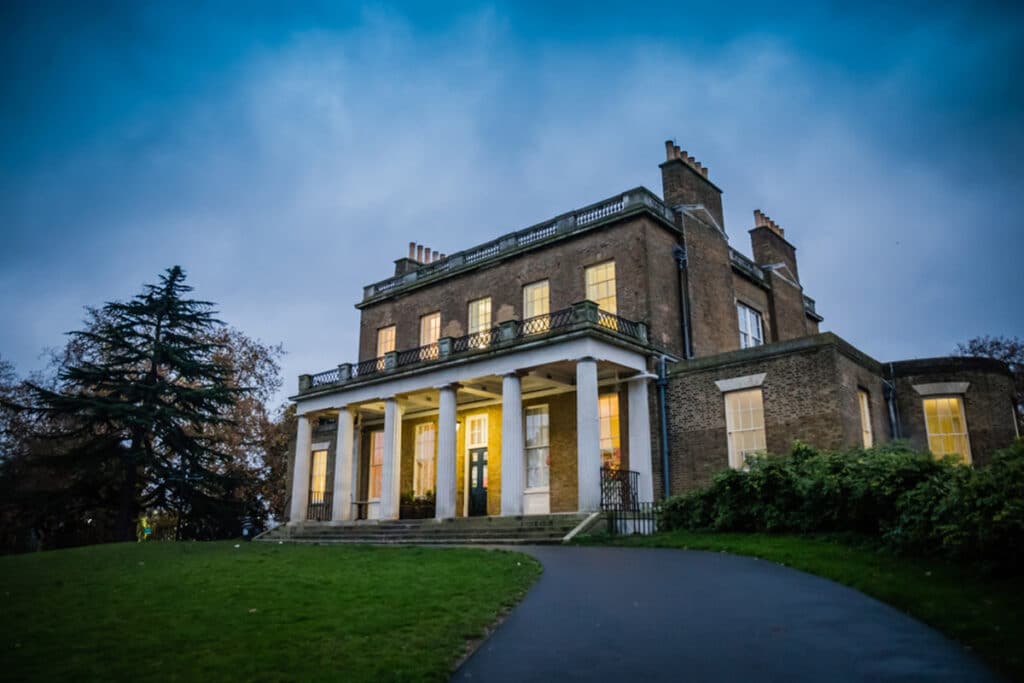 Clissold Park takes up almost half the stretch of Church Street and its beautiful ground covers around 55 acres of open space for you to explore.
There's so much to do in Clissold Park, from enjoying a game of tennis to having a wander through the butterfly dome, exploring the animal enclosure and even stopping for a coffee in the cafe.
You can also visit the beautiful Clissold House which boasts a bunch of different rooms and events, there are even weekly activities such as pilates or baby massages.
Clissold Park must be one of the most underrated parks in London, and it likes to stay that way. It's one of those parks you'd only really go to if you know about it. Make sure you have a little walk around as you will not regret it – it's stunning!
Shop at Evergreen & Outrageous
A microcosm of Church Street itself, Evergreen & Outrageous is the best flower shop in East London. Forget flower markets, head down to their shop and get lost in their beautiful forest.
Known for wonderful customer service, they'll do their very best to get your orders shipped on the same day. They know what they're doing when it comes to bouquets, and use the prettiest of flowers, adding a touch of magic to everything they do.
You'll be enticed in as soon as you walk by and you will not leave empty-handed. The perfect little souvenir from one of our favourite streets in London.
Relax at New River Cafe
The most friendly cafe in Stoke Newington, nestled on Church Street – this is the place to head for a special treat as well as your little caffeine kick.
We love New River Cafe because of its value for money; the food and coffee is delicious and you're not paying extortionate amounts for it either. The fry-ups are greasy yet delicious and exactly what a real English cafe is all about.
It's also a fantastic spot for people-watching and refuelling. We would stick to the full English fry up, it's what it's known for and it's what it does best.
Pick Up a Gift at Search & Rescue
It's physically impossible to walk past this shop and not go in. Search & Rescue has the ability to spark anyone's curiosity and is a fantastic place to go for all things vintage and mid-century homeware.
Search & Rescue is the ultimate Christmas present shop in East London, as well as a wonderful place to just treat yourself to a little something.
If you love stationary as we do, you'll find a beautiful array with ever-changing stock so you can keep on going back. A great local shop for quirky gifts on Church Street, you will always leave with something.
Take a Class at Mudra Yoga
Mudra Yoga is known by locals to be the best yoga class in Stoke Newington. It's full of beautiful smiles and small touches that make it so welcoming, along with some of the best teachers in London.
It's like a little sanctuary for the local community and, whatever class you choose, we can guarantee you'll get something special from it.
Potentially even the best yoga studio in London, we cannot recommend Mudra Yoga enough and would suggest including it in your trip to Stoke Newington for an extra bit of wholesomeness.
It's a great way to loosen up before a walk around the park too! Check their website to pre-book and get in there fast, the classes fill up quickly.
Things to do on Stoke Newington Church Street: Restaurants and Bars
Aun
The best Japanese restaurant in Stoke Newington is on Church Street – it's called Aun and you have to go there.
We're so envious of people living near Church Street to have access to this gem of a restaurant that serves absolutely divine Japanese tapas. We recommend going for the Teriyaki Lovers set menu or getting the cod cheek ramen if it's on the menu over the weekend.
The perfect amount of food, incredible quality and a great atmosphere – you can't fault it. Without a doubt make sure you drop by for a cosy dose of authentic Japanese food and some delicious sake to go with it.
Rubedo
One of the best restaurants in Stoke Newington, Rubedo is a wonderful bistro with a great biodynamic wine list.
The small sharing menu boasts original recipes, reasonably priced food and a seriously cool vibe. It's what Church Street is all about.
We particularly loved the mutto carpaccio, leeks and ricotta with almonds, and the chocolate cremeux with praline. Although the menu is ever-changing, check out those options if they're available.
The staff are very knowledgeable and if you're into your natural wines, you'll feel right at home and be pushed out of your comfort zone to taste a little bit of everything. These guys really care about their ingredients, and you'll understand why!
Rasa
"The pink one", is what a lot of locals like to call Rasa. The cute pink restaurant is a bit of an institution in Stoke Newington and is the go-to place for the best vegetarian food on Church Street.
Rasa is a fantastic authentic Keralan vegetarian restaurant full of delicious curries and quite unusual snacks.
As with all the best spots, it gets quite busy so sometimes you have to wait a little, but it's definitely worth it. We recommend sticking with the traditional South Indian dishes.
The mango lassi is a must-try as well as the veg curry, the dishes are all packed with so many flavours and spices, it's an incredible experience full of great tastes. We'd order their rasam by the gallon if we could!
The definition of wholesome cooking, Rasa is a restaurant with a great reputation and we can understand why.
Ryan's N16
This cocktail bar is the perfect place to drink on Church Street. It's got a large beer garden, a great menu and a small live music venue hidden away downstairs.
Ryan's N16 has been a Stoke Newington staple for 25 years and is a much-loved spot for all locals. Independent, community-focused and a lively place to have fun is what it's all about.
We love the beer garden outside, and it's definitely got the tastiest Guinness you'll find in the area. Also, it's a great place to watch sports in Stoke Newington.
Ryan's is dog-friendly too so you don't have to leave your furry friends at home. It truly is one of the best bars in Stoke Newington.
Practical Tips for Visiting Stoke Newington Church Street
Give yourself the entire day there. Even though it only takes about 20 minutes to walk down Stoke Newington's Church Street, we recommend taking it slow and trying out everything it has to offer.
Check out all the surrounding parks if the weather is nice, you'll feel like you've left London and headed into the most beautiful countryside.
Find your own hidden gems too! Although we've given you our favourites, there is so much more to find and that's why we love it so much. Stoke Newington is a hub of new talent and creativity.
Stoke Newington Church Street: Map
Stoke Newington Church Street: Read Next