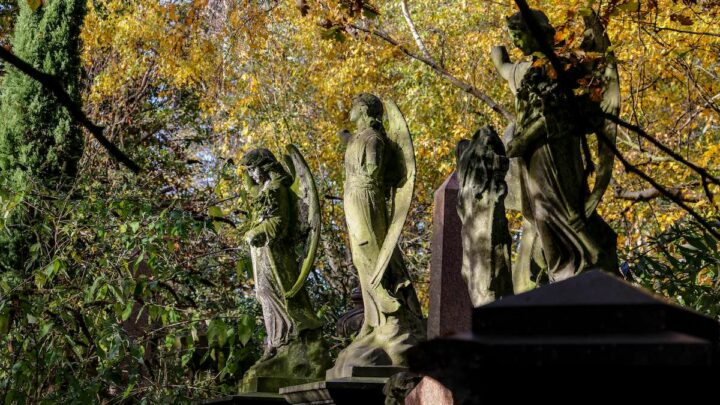 North West London's Stoke Newington, often nicknamed Stokey by locals and visitors alike, is a leafy village-like area abundant with green spaces.
It takes all the best bits from hipster East London, bursting with chic cafes, indie spots and coffee shops and combines them with North London's cosmopolitan personality.
Stoke Newington's terraced streets were a safe haven for the Jewish community at the end of the 19th Century who emigrated from Russia, Poland and Germany. After the Second World War, council flats replaced rows of houses in the most overcrowded areas.
Fast forward to the 80s and Stoke Newington became 'New Islington'- colonised by the young middle class, politically radical and working in the arts.
There are plenty of things to do in Stoke Newington, wander down Church Street and make a number of pit stops in coffee shops, independent clothing stores that are sustainably focused, or grab a craft beer.
Ready to discover Stoke Newington? Let's go.
Things to do in Stoke Newington
Abney Park Cemetery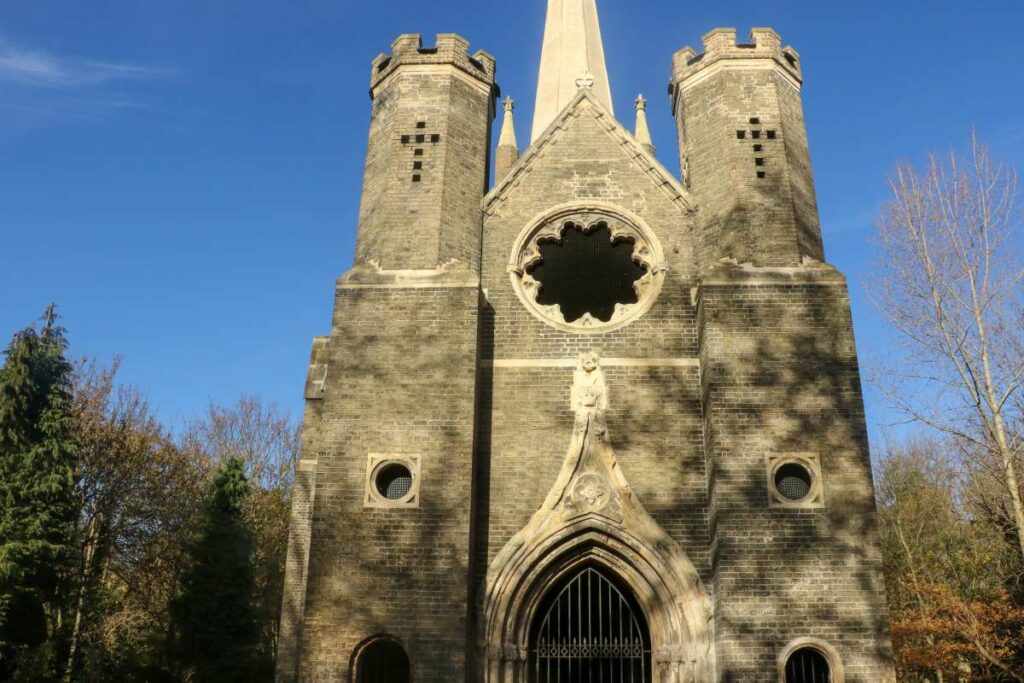 Woodland park and nature reserve, Abney Park Cemetery is one of the magnificent seven garden cemeteries of London. Abney Park Cemetery was actually built in the early 1800s when London's population grew too high to keep up with inner city burial grounds.
The biodiversity at Abney Park Cemetery is among the best in London, so make sure you keep an eye out for birds, bugs and colourful butterflies– it makes for an afternoon well spent immersed in nature.
The eighteenth century cemetery is not as eerie as you may think– in fact it's the total opposite with picturesque self-guided woodland and heritage walks. The park also holds lots of workshops and events including live music throughout the year.
Clissold Park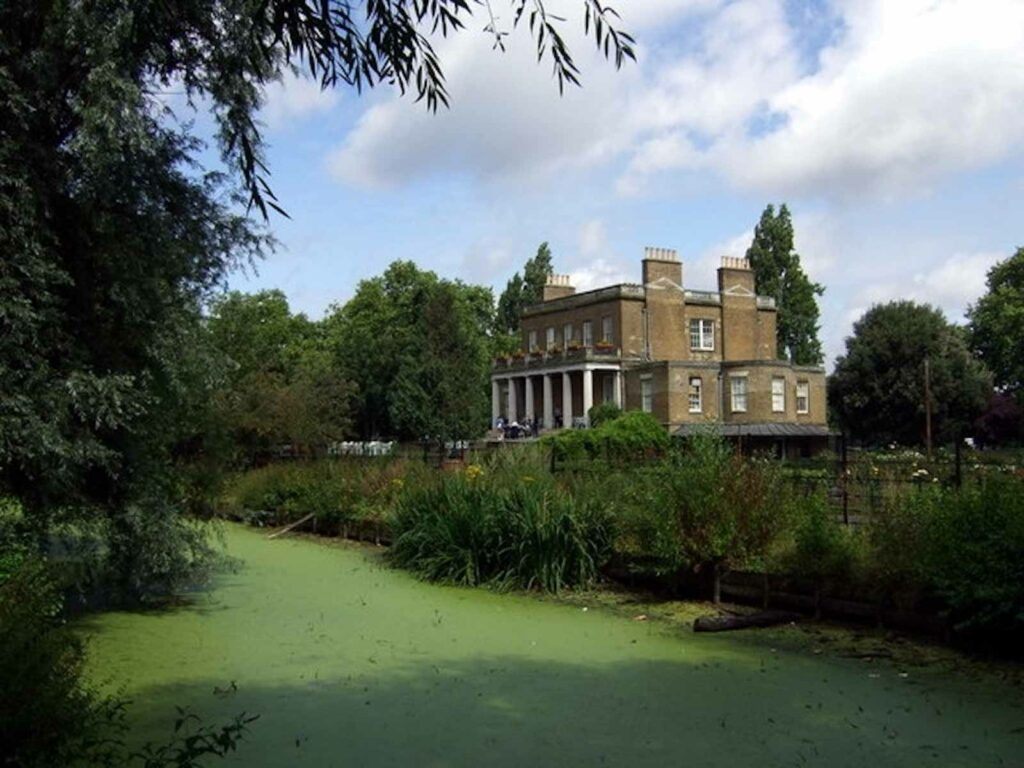 Opened in 1889, Clissold Park has been awarded a Green Flag– meaning it's one of the best green spaces in the country.
Clissold House in Clissold Park boasts an unusual design with two storeys on the west but three storeys on the east side, and it was originally part of Jonathan Hoare's estate in 1790.
Clissold Park has a lot to offer the Stokey community and visitors, there's Beckmere lake with elegant swans, a tennis court, paddling pool for those hot summer days and an animal enclosure. Inside the enclosure you'll find butterflies, birds and lots of very cute deers.
West Reservoir Centre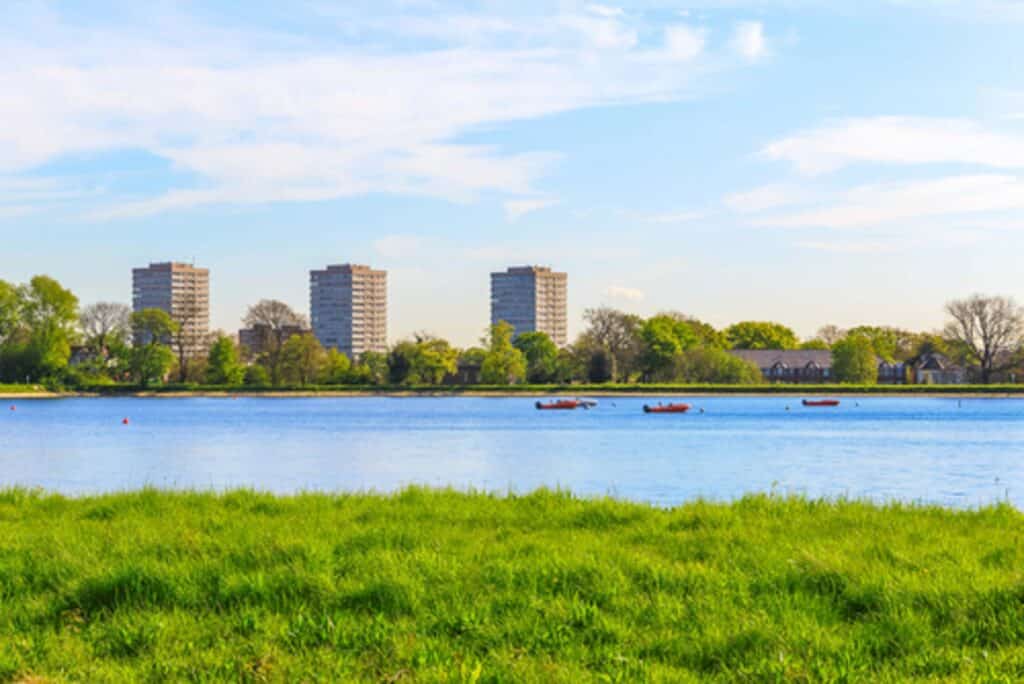 Fancy a splash? West Reservoir Centre is the best place in Stoke Newington to do just that. There's plenty of watersports to try on the 23 acre lake at West Reservoir Centre. From kayaking and sailing to canoeing – it's sure to be a fun day out.
If watersports are not your thing, West Reservoir is still a fun place to hang out. The cafe has a huge waterside terrace that overlooks the lake so you can watch the watersports in action, splash free, coffee and cake in hand.
Bolt Motorcycles Victorian Courtyard
Just a couple of minutes walk from Stoke Newington's Church Street, Bolt Motorcycles Victorian Courtyard is easily the coolest place to visit. You don't need to be into motorcycles though, wander around Bolt London's store and browse tees, sweatshirts and Bolt boots.
Then head outside to the Victorian courtyard lined with Harleys to the Kitchen Provisions for breakfast biscuits with egg n cheese or bacon and gravy and a coffee.
Wednesday through to Sunday, Ecstatic Peace Library, Thurston Moore and Kippo Records pop-up shops take over the courtyard with a selection of records and merch.
Things to do in Stoke Newington: Eating & Drinking
Esters
If you're looking for your next caffeine fix then head straight to Esters, it's just a short stroll from Clissold Park. Esters is a bright and airy neighbourhood coffee shop serving breakfast, brunch and lunch and, of course, specialty coffees.
With a creative food menu all cooked from scratch and using local produce makes this the perfect lunch spot when exploring Stoke Newington.
Inside white washed walls surround minimalist furniture and a large coffee bar in the middle of the shop, order your steaming hot coffee and grab a window seat and gaze out onto the busy street.
The Spence Bakery
There's nothing better than a freshly-made pastry when you're having a wander, right? Get yourself to The Spence Bakery in the centre of Stoke Newington. Its bright orange exterior is hard to miss, but with sweet baked goodness on display in the window you'd find it hard not to go in.
This takeaway bakery has every kind of baked goods from pastries and sticky iced buns to chocolate and orange drizzle cake and doughy breads– you can also grab a to-go sandwich, hot chocolate and coffee.
The Rose & Crown
A Stoke Newington institution, The Rose & Crown pub has been owned by the same family since 1985. The Grade-II listed pub is cosy and warmly lit with a roaring log fire in the winter, its oak interior makes it feel like a proper boozer.
Conveniently located on Church Street, The Rose & Crown is a great place for a pub lunch with Steak & Ale Pie, Fish & Chips and Sausage and Mash on the menu. The Sunday lunch is a must and the meat selection doesn't disappoint– lamb shoulder with all the trimmings, please.
The Jolly Butchers
Closeby to Abney Park, Jolly Butchers is an unpretentious craft beer pub and one of Stoke Newington's coolest hangout spots for locals and visitors alike. Jolly Butchers is always buzzy and it's easy to see why with a huge range of real ales, ciders, craft beers and stouts ready to be poured for your next cold one.
The kitchen knows what the people want with an all-Indian food menu serving mains and beer snacks like papadums, onion bhajis and samosas– beer and Indian food, a winning combination.
Rasa
One of the most well-known veggie restaurants in London, Rasa specialises in South Indian food and you must try it if you're in Stoke Newington. Rasa is pretty in pink and is easily the brightest shop front on the street, no need for maps to find this location.
Everything about Rasa is bold, right from its Masala Vadai, crunchy deep fried lentil patties with curry leaves, ginger and green chillies to its southern spicy curry, Rasa Kayi. The service at Rasa is great too as well as the entire menu being kind to your wallet– a real Stokey gem.
Top Shopping Spots in Stoke Newington
T&Shop
Independent lifestyle concept store T&Shop offers a carefully selected selection of minimalist homewares and furniture that you will absolutely want in your home. It will be difficult not to purchase the entire shop, from rattan ceiling lamps to arch shaped bamboo mirrors there's something to suit everyone's taste.
Also in store is a pre-loved clothing pop-up with vintage picks from Levi, Dries Van Noten and Margaret Howell– it's sustainable so it'd be rude not to.
One Scoop Store
Fashionistas assemble– One Scoop Store has a curated range of pre-loved pieces just waiting for you to purchase guilt free.
We love sustainable fashion and One Scoop Store makes it easier than ever to pick up second hand clothing from the high street. Pop into this Stoke Newington store for all your pre-loved fashion needs from bags and shoes to dresses and trousers.
Made In Little France
In the mood for some French wine? Made In Little France is Stokey's one stop bottle shop with wines from local French producers. This cute family-run shop has been producing wine since the 1950s and are always happy to help you shop in store, whatever your budget.
Made In Little France has a large selection of French wines from different regions in France as well as cocktails and spirits on offer. Fancy some wine tasting? The store puts on wine tasting events so make sure to ask when the next one is when you're shopping in the store.
ARRAY
Lifestyle and menswear store Array is an excellent alternative to standard chain stores. With a prime spot on Church Street, this lifestyle store has everything from one-of-a-kind pottery pieces to home scents and handmade soaps.
From the menswear section there's shirts, footwear and accessories that can be worn by all, and there's also a gifting collection with essential oils, cardholders, face masks and more to browse in store.
Practical Tips for Exploring Stoke Newington, London
Getting to Stoke Newington couldn't be simpler – just take the overground from Liverpool Street.
Want a tip? West Reservoir Centre cafe is a great place to watch the sunset.
Stoke Newington makes a great base for a London trip – accommodation is far cheaper than in central London, but the area boasts plenty of cool cafes, restaurants, and bars.
Where to Stay in Stoke Newington
Rose and Crown Guesthouse
The Rose and Crown Guesthouse is conveniently located on Church Street near Stoke Newington. It boasts charming guest rooms that have been decorated to perfection and a stellar pub downstairs.
Argyle Apart Hotel
Located near Finsbury Park, Argyle Apart Hotel offers a wide range of luxury serviced accommodation equipped with underfloor heating and air conditioning. Rooms are bright and spacious, with plenty of natural light flooding in.