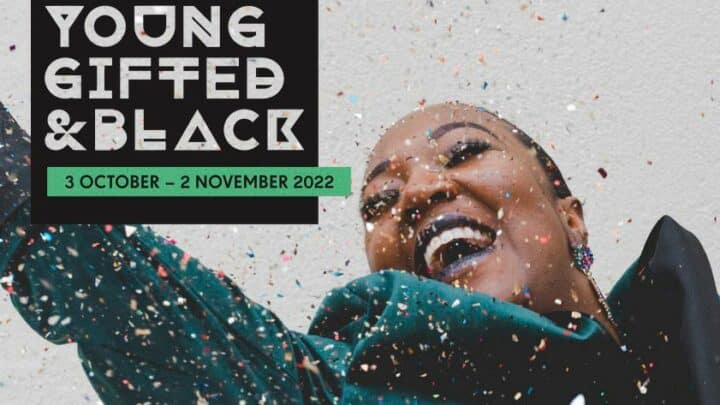 October is Black History Month in London (and around the world) – these are the top events in the capital to get involved with.
October in London means a few things: Pumpkin spice season is back, things are getting spooky, and (far more importantly) a flurry of Black-focused events take over the capital as part of Black History Month.
Wondering what to get involved with for Black History Month 2022? You've come to the right place – we've curated a round-up of all the best events.
What is Black History Month?
Although Black History Month was originally created to celebrate the incredible contributions of African Americans in the United States, the month-long event has been more widely adopted now to celebrate the diaspora from Black countries around the world – including here in Blighty.
It has become quite the big deal in London in recent years (and rightly so), with a number of interesting pop-ups and events throughout October to champion Black Power and raise awareness of the injustices Black people still face in society.
If you're not Black, one of the best ways to support Black History Month is to attend some of these events – become a great ally by showing your solidarity with the community (as well as giving monetary support, if you can).
It doesn't hurt that they've got a banging line-up scheduled for this year – here are the picks that you really don't want to miss.
Black History Month: Top Picks
Black Culture Market
1st – 2nd October
A chance to shop AND support Black businesses? Sign us up. Brixton will be home to a Black Culture Market for the first couple of days in October – and you do not want to miss it.
Jewellery, skincare, clothes, homeware, and more will be on offer from a range of African and Caribbean vendors. It's free to peruse (we guarantee you'll come away with a handful of things you definitely did not need, though), but you can register your interest in the event here.
Africa vs Caribbean Comedy Clash
Tower Hamlets
2nd October
Ready for an evening of side-splitting comedy? Bag your tickets for the Africa vs Caribbean Comedy Clash – an epic battle of the diaspora.
The likes of Victor Daniels and Abs The Truth will be competing against Peter Francis and Darran Griffiths in the ultimate evening of laughs. Something we all need right now, we think you'll agree. But who does it best?
The event will be held at Rich Mix Shoreditch and tickets can be purchased here.
Young, Gifted and Black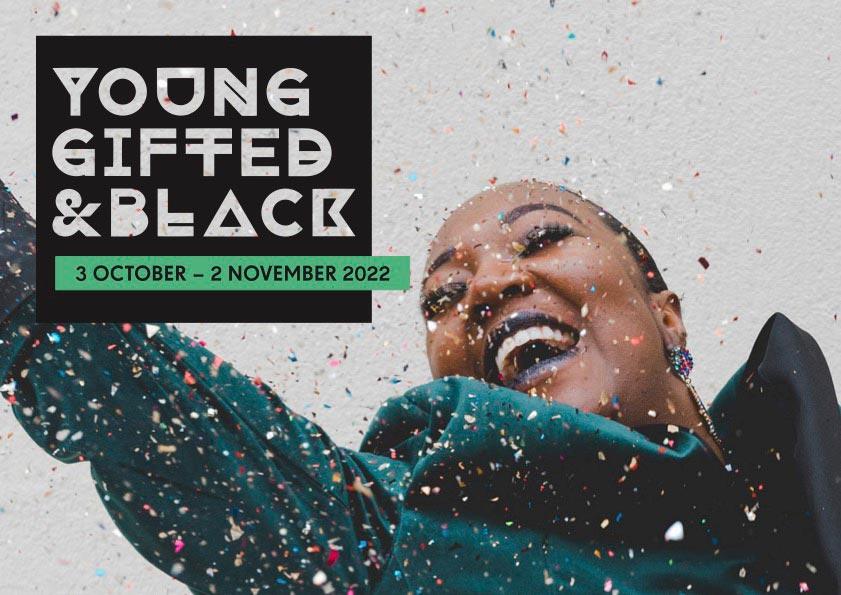 3rd October – 2nd November
Throughout October, Theatre Peckham will be hosting 10 brilliant events (including 7 productions) that will celebrate the voices and work of young Black artists in London. And we couldn't be more excited.
From emotional theatre performances to live music and riveting spoken word poetry – the lineup is filled with events that you'll definitely want to add to your calendar. Our top picks include two incredible productions from Tatenda Shamiso and Kaia Laurielle's honey-smooth vocal performances.
Check out the full line-up for Young, Gifted & Black here
Black Corporeal (Breathing by Numbers) by Julianknxx
Brixton
5th – 7th October
Though not an event strictly for Black History Month in London, Brixton House will be premiering visual artist and poet Julianknxx's film, Black Corporeal (Breathing by Numbers).
The film explores air pollution, as well as the multiple realities of Black life in London and their relationship with the environment that they call home – after all, Black people are far more likely to live in the congested areas of the capital.
Alongside the powerful film, there will be live performances from Black artists and musicians in response to the film's important themes. Get your tickets here.
Black Women Business Talks
18th October
If you're a Black woman with a business (or even a passion project, for that matter), this event is for you.
Coinciding with Black History Month in London, the Black Women Business Talks will be helping guests learn new strategies for business development and career success.
Black women, men, and allies are all welcome to attend this event; there will be the opportunity to network and socialise with like-minded individuals – get ready to let those creative juices flow. Book your tickets here.
Kirikou and the Sorceress
22nd October
Based on West African folk tales, animator Michel Ocelot has created a visual masterpiece in the form of Kirikou and the Sorceress (1998).
The film follows Kirikou, who is born into a village ravaged by an evil spell. But little Kirikou takes it upon himself to venture deep into the Forbidden Mountain to make things right.
If you've never watched the movie – why not? It truly is a stunning film and will be shown at ​​the Fairfield Ashcroft Cinema – get your tickets here.
London Black History Month: Practical Tips
Black History Month runs from 1st – 31st October each year.
There are so many different gigs, shows, and exhibitions taking place throughout the month, though this website is a great resource to check out some of the most exciting events happening near you.
Black History Month in London: Map
Black History Month London: Read Next