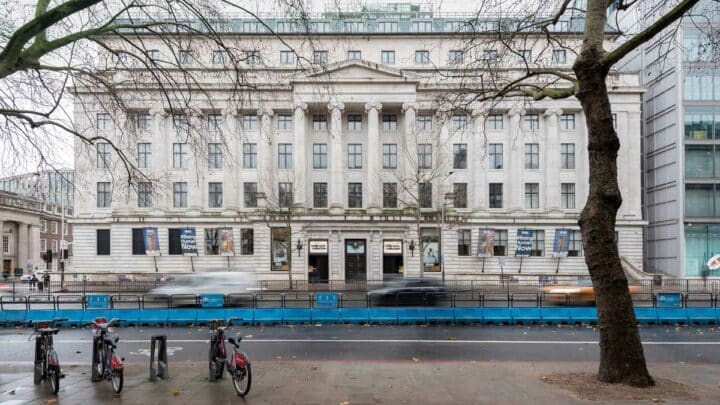 Planning a visit to The Wellcome Collection? Here's what you need to know about this quirky London museum.
The Wellcome Collection is a free museum and library exploring health and human experience. Yes, you read that right – it's another of the many free museums in London.
It's filled with 19th-century collector Henry Wellcome's medical antiquities and hi-tech modern displays of art, as well as often hosting talks, events and so much more.
Here's why you should visit.
Wait, What is the Wellcome Collection?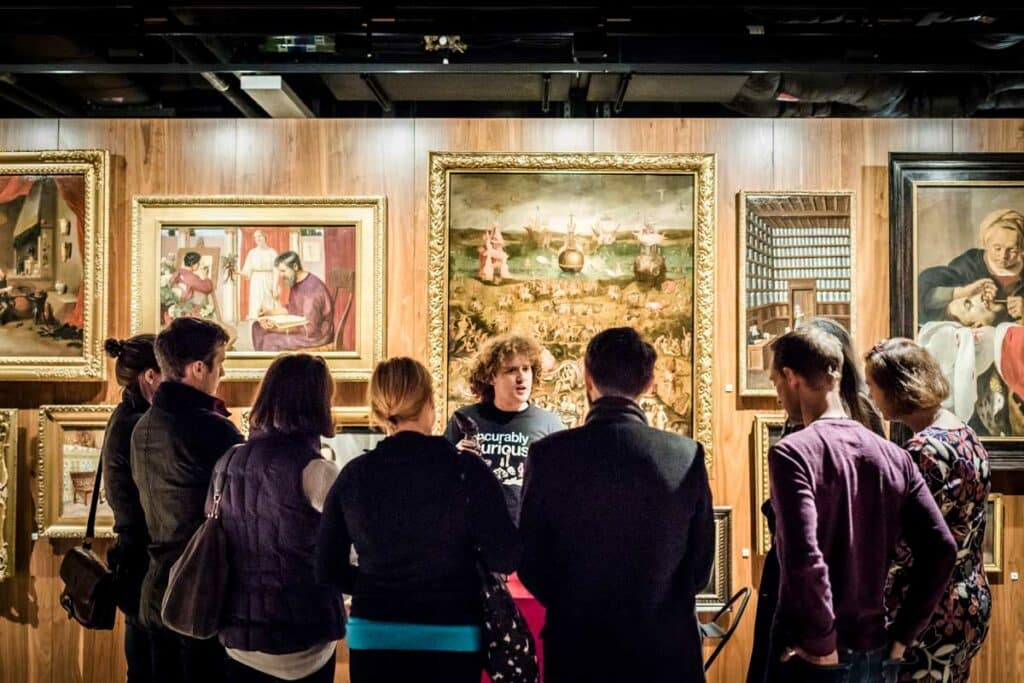 The Wellcome Collection is one of our favourite places to visit in the capital – the goal of the museum is to connect science, medicine, life and art.
The museum tells stories about health and human experience, about how words and pictures make connections and provoke new thinking.
It's hard to pinpoint exactly what the museum is because they portray such a vast exploration of humankind. There are plenty of incredibly interesting collections, as well as some very unusual ones, spanning contemporary art to historical medical art.
The History of the Wellcome Museum
The museum was built on collections by Wellcome's founder, Sir Henry Wellcome.
In the early 20th century, he opened up a private history medical museum. Ultimately these were used to show the privileges of European medicine and the achievements of individual European scientists.
The museum and library collections include items that were taken from the people who made them, and there are a lot of highlights around racism and sexism at the time through those colonial roots.
The museum holds many culturally sensitive items, including sacred items and ones that should be kept secret. It's a fascinating collection and one of our favourite museums in London.
Who Was Henry Wellcome?
Henry Wellcome was a pharmaceutical entrepreneur who lived from 1853 to 1936. He left three very important things behind when he died: his wealth, his collection of historical medical items and a trailblazing mission to improve health through research.
In 1901, Wellcome married Gwendoline Maud Syrie Barnardo and they had one child together. Though, the marriage wasn't a happy one and eventually ended in 1909, with his wife going on to have a lot of affairs… one of the affairs was even with the department store pioneer Harry Selfridge.
Yes, that's the guy behind Selfridge's.
His Life and Legacy
Henry Wellcome was a wealthy man and an extremely prominent figure in the growth of the modern pharmaceutical industry.
He founded the pharmaceutical company Burroughs, Wellcome & Company with his colleague Silas Burroughs in 1880 – which is one of the four large companies to eventually merge to form GlaxoSmithKline.
The reason he was so revolutionary is that he introduced the selling of medicine in tablet form to England under the 1884 trademark "Tabloid". Previously, medicines had mostly been sold in liquid form or powders.
Isn't it crazy to think that this one man changed the rules for medicine for years to come?
By 1895, Burroughs died at age 48 and left his company to Wellcome. Given Wellcome's natural instinct and entrepreneurship, it obviously flourished and he later set up several related research laboratories which later all came under the same name – The Wellcome Foundation Ltd.
Henry Wellcome eventually died of pneumonia in The London Clinic in 1936 aged 82, after an operation. It was on his death that the Wellcome Trust was established – and eventually the Wellcome Trust museum.
In his will, he left a large amount of money to form the Wellcome Trust which, still to this day, is one of the world's largest medical charities.
The Museum Today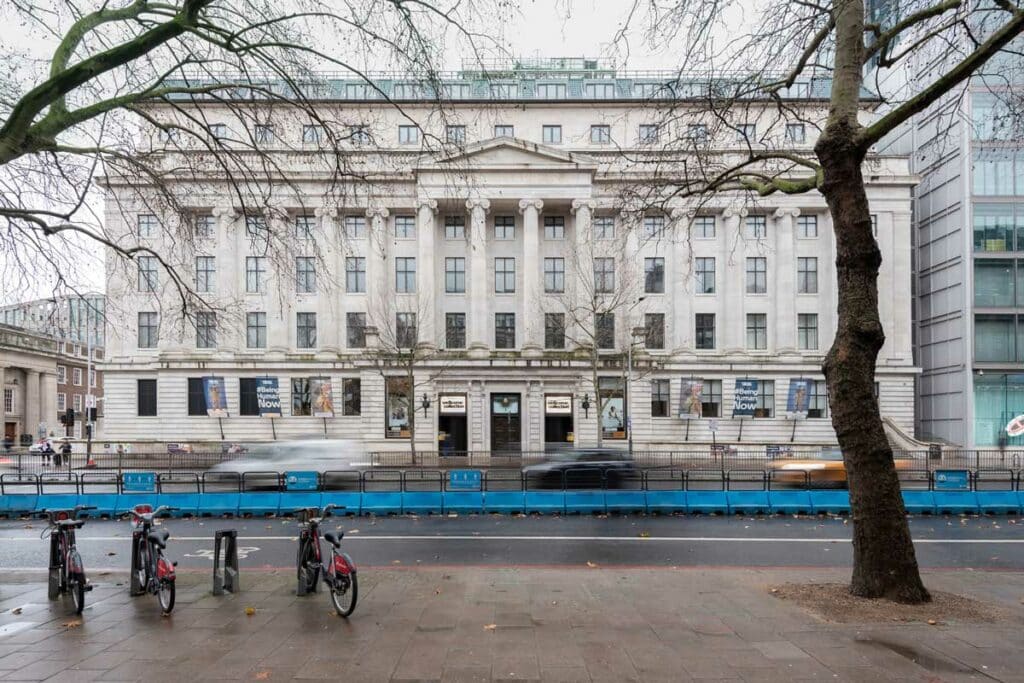 The Museum today is full of ever-changing exhibitions and the best way to keep an eye on what's going on is through their website. Some of the exhibitions are permanent, but many are only there for a certain amount of time.
Previous exhibitions have included 'Rooted Beings', a meditative reflection on the world of plants and fungi, and 'It Teks Time' – a personal diary entry that reflects upon how we navigate our ever-fluctuating feelings.
There are many more exhibitions on display which are each as interesting as the other, and as we explained before – it is such an important time to open our minds to such museums.
Highlights From the Museum
Scott Expedition Medical Kit
One of our main highlights is the Scott Expedition medical kit and the Everest trip kit. We also love that the museum's walls are peppered with well-being quotes – particularly wonderful if you're feeling a little bit under the weather.
Another reason to visit this incredible museum is that you'll most likely learn something and, in the mind-numbing age of social media, we very rarely take time out to actually educate ourselves. So, pay a visit for that reason alone!
The Being Human Collection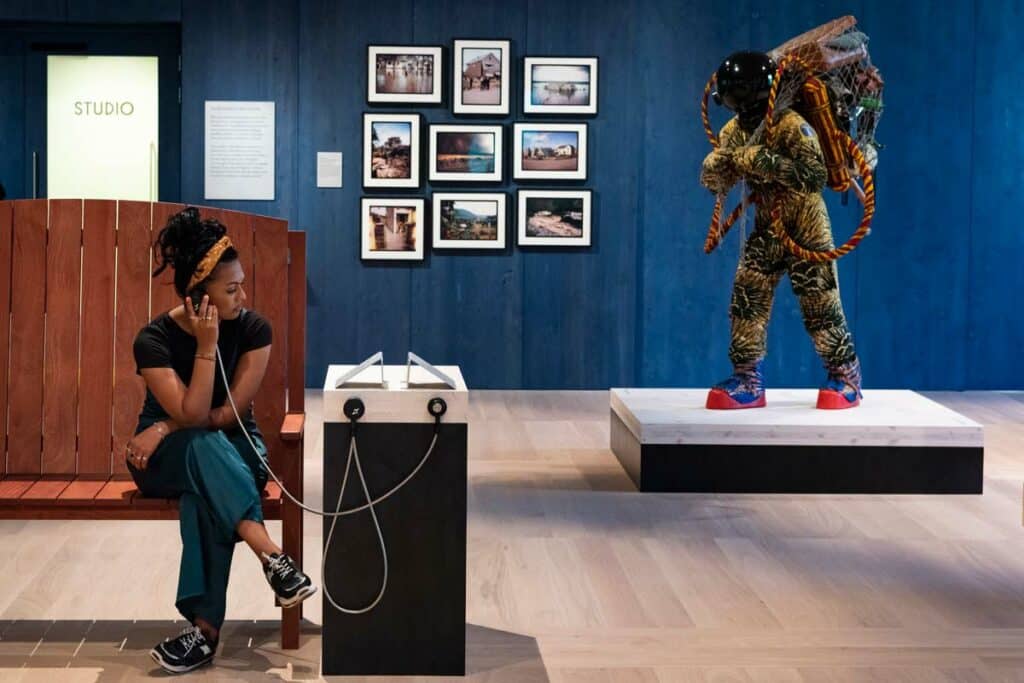 'Being Human' is another permanent Wellcome Collection exhibition that we love. This collection explores what it means to be human in the 21st century.
Through a medical lens, it shows our hopes and fears of new forms of medical knowledge and all the ever-changing relationships between ourselves and each other. The exhibition features 50 artworks and objects and is divided into four sections: genetics, mind & bodies, infection, and environmental breakdown.
It's pretty impressive, to say the least – you get the chance to sniff a perfumed bronze sculpture that smells of breast milk (gross but fascinating), spot a refugee astronaut carrying his belongings to some unknown destination and even listen to an epidemic jukebox (too soon, we think).
Don't Forget to Pop into The Wellcome Collection Library
The library is one of the most exciting parts of the Wellcome Collection, especially if you're a bit of a bookworm like us. Situated on the second level of the building, the library holds thousands of years of health and medicine works across different cultures.
It might not be an official co-working space in London, but we love perching there with a laptop on days when our home office gets a little bit too much.
The best part? The Wellcome Collection library is free to visit and open to everyone over the age of 18. Regardless of what you want to use the library for, it's there for you.
Practical Tips for Visiting the Wellcome Collection
The museum is free to visit and there's no need to book in advance. The Wellcome Collection is located on Euston Road, next door to Euston Square Tube station.
There's a lovely cafe at the bottom so you can refuel with some food and coffee if you need it.
At the risk of sounding like your gran, while you're there it's important to make the effort to get off your phone and properly submerge yourself into the wealth of knowledge around you.
The Wellcome Collection: Map