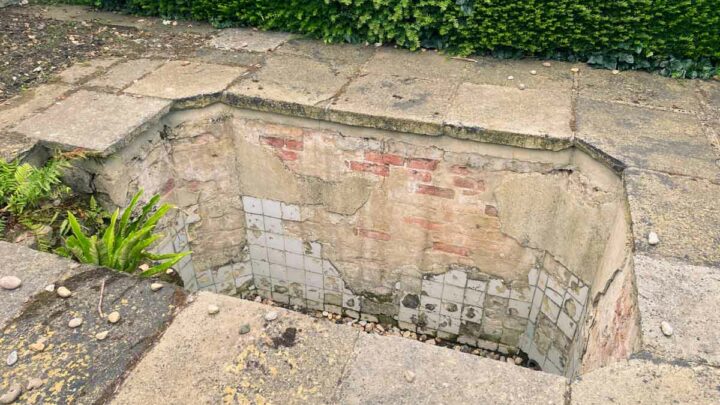 Venture to a quiet corner of Greenwich Park to find Queen Caroline's Bath – all that remains of a rather royal scandal in Greenwich.
It's no secret that Greenwich is packed with historical treasures – from the Painted Hall to the Royal Observatory, it's a history-lover's delight.
Still, there's one rather unusual spot that tends to fly under the radar and you'll find it hidden away in a sleepy corner of Greenwich Park.
It's time to discover Queen Caroline's Bath.
Queen Caroline, Who Was She?
First up. Who was Queen Caroline?
Princess Caroline of Brunswick married Prince George (later King George IV) in 1795.
It was an arranged marriage and one that greatly benefited Prince George. He only agreed to the marriage because he was heavily in debt, but by marrying a princess Parliament agreed to increase his allowance, meaning he could pay off some of his debt.
The wedding day was every bride's idea of a disaster. Prince George had decided that Princess Caroline smelled and so spent the entire day extremely drunk.
It's rumoured that Prince George claimed she barely washed or changed her underwear, and that personal hygiene was an alien concept to her– he even claims she ate raw onions (the horror). But seriously, how could you tell who smelt and who didn't in those days, everyone's personal hygiene was poor.
This set a pungent tone to their marriage.
Prince George wasn't the only one who was disappointed by the arranged marriage. Princess Caroline reportedly told Lord Malmesbury that her future husband-to-be was 'very fat and not as handsome as his portraits'– burn.
After only one year of marriage and one child later, Prince George decided that Caroline had served her purpose and the couple became separated for the rest of Caroline's life.
Wait… What is Queen Caroline's Bath?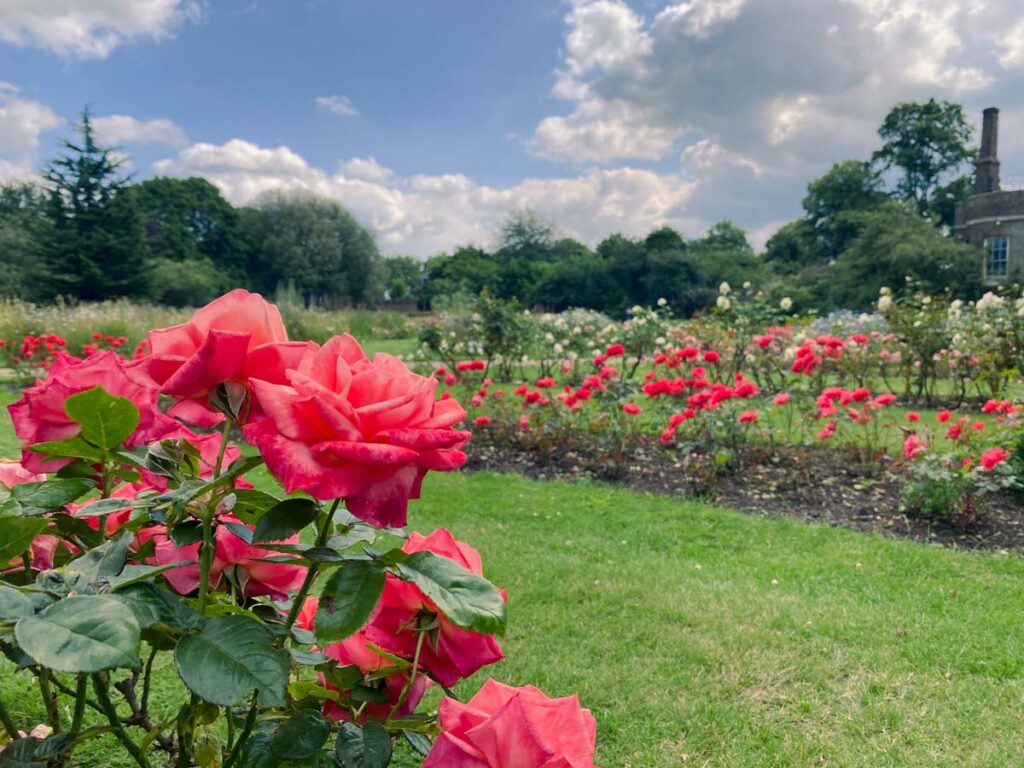 You can find Queen's Caroline's Bath in Greenwich Park. Essentially it is a sunken bath that was probably once very prestigious and a commodity to those that used it.
The bath was hidden beneath paving and flower beds for many years before being discovered in 1909 and then covered with paving. It was rediscovered in the 1980s and then fully excavated and restored in 2001.
The bath itself is an elongated rectangle with steep stone steps leading into it. It looks a little more like a pool than a bath, and the inside is tiled.
Today, Queen Caroline's Bath sits quietly behind some unassuming hedges in Greenwich Park with not so much of a whisper of its sordid past. But if tiles could speak, it could tell us whether Caroline really did smell and how much she actually bathed.
The History of Queen Caroline's Bath, Montague House (And a Royal Scandal to Go With)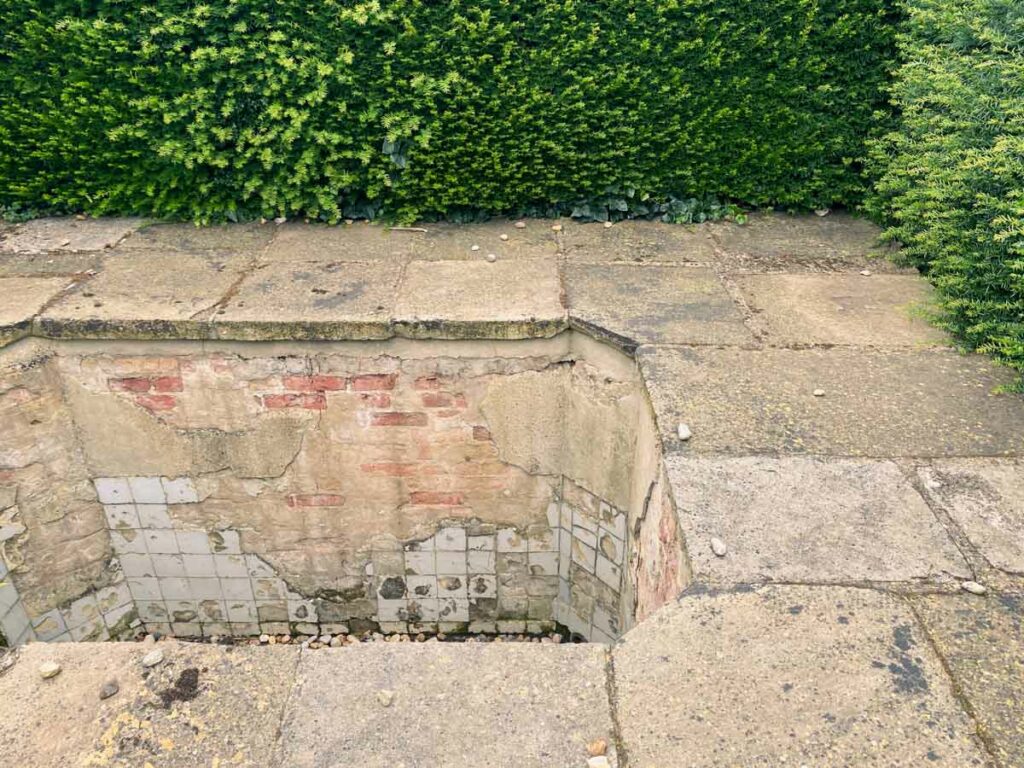 Caroline moved into Montague House, built in the 18th Century, after her marriage with Prince George.
Her stay at Montague House was infested with infidelity stories, some even claimed she had given birth to an illegitimate child– that's sure to have made the front cover of gossip magazines if it had been in modern times.
She held lavishly wild parties at the house and it's rumoured that she had many encounters with admirals, captains and politicians. Though she was cleared of adultery by a royal commission, reports on her behaviour were less than favourable from her peers.
It was during this time that the famous Georgian bath was installed in a glasshouse that could be accessed through a door in the main building.
Ironically- it's all that remains of Montague House after Prince George ordered it to be demolished because he had grown tired of her risque behaviour.
From this, her social standing suffered and her visits to her daughter Princess Charlotte were heavily restricted.
In 1820, George became King and Caroline nominally became Queen.
Both King George and Princess Caroline wanted a divorce, but back then that was pretty unheard of and either party would need to admit to adultery– dosed in infidelity the pair had reached a faux pas.
After a treacherous battle, Caroline was desperate to leave Britain in 1814 and accepted an allowance of £35,000 to live abroad (a lot of money in those days).
But Caroline decided to return, creating civil unrest and many people took to the streets to support her. Caroline's adultery was aired for the public to see as she was put on trial but nonetheless the Queen consort remained very popular.
Queen Caroline's Bath: Practical Tips
Queen Caroline's Bath can be found near St Mary's Gate in Greenwich Park on King William Road. Follow the western edge of the park past the Royal Observatory. You'll then see the Rose Garden, and Caroline's Bath will be up against the park wall.
If you're coming in from the south, you can also find the bath just inside the Chesterfield Gate in the south west corner of the park.
The nearest tube station is Cutty Sark (DLR).
Queen Caroline's Bath Greenwich: Map