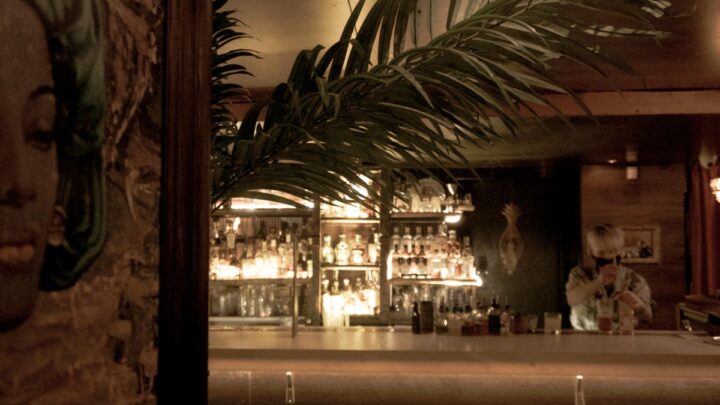 Trailer Happiness sits on the corner of Portobello Road, bringing a touch of Caribbean flair to the pretty Notting Hill area. All you need to know about it? This is a tiki rum bar in London that packs a punch.
It's no secret that I'm a huge fan of Trailer Happiness here at London x London, with it already making my guide to brilliant bars in Notting Hill. I spoke to the bar's owner, Sly Augustin, to chat about all things Notting Hill, and what makes Trailer Happiness undeniably the best rum bar in London.
Watch the full interview with Sly
Trailer Happiness – The Story Behind the Best Rum Bar in London
A Whole Lotta Personality
When I ask him to describe Trailer Happiness, Sly sums his charming bar up perfectly:
"It's a little bit like your grandmother's basement… if your grandmother was the coolest person in town," and I totally agree.
The bar definitely has a homely touch. Dim lighting and Caribbean music provide the perfect atmosphere for quaffing fruity cocktails and punchy rum drinks, and the interior is awash with leather furnishings and cool artwork, making this speakeasy-style bar a pleasant backdrop to late-night drinks with friends.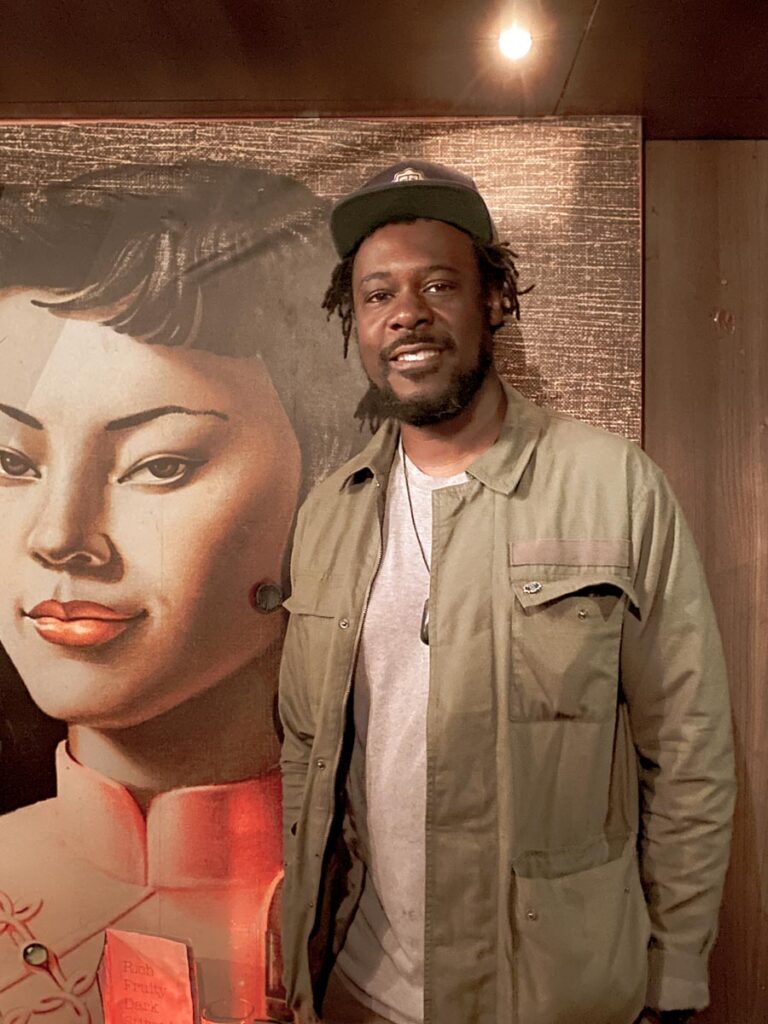 "It has a kitsch, old school vibe to it – I think that the personality of the bar is kinda disarming, it's kinda cosy, it's the kinda place that's really good for meeting up and having intimate gatherings," Sly continues.
Trailer Happiness' Beginnings
Although Sly only took over ownership of Trailer Happiness in 2012, his journey with the bar began when it was originally founded in 2003.
"It was a local bar to me, so I've been a customer pretty much since it opened. During that time I managed to build a good relationship with the owner and the staff," he explains.
Everyone's Welcome
For Sly, the bar means far much more to him than just being the local watering hole. He began bringing friends to Trailer Happiness in the mid 2000's, when other places in London, like the West End, would pick and choose who they would allow entry to bars and clubs, with some even being outright racist towards him and his friends.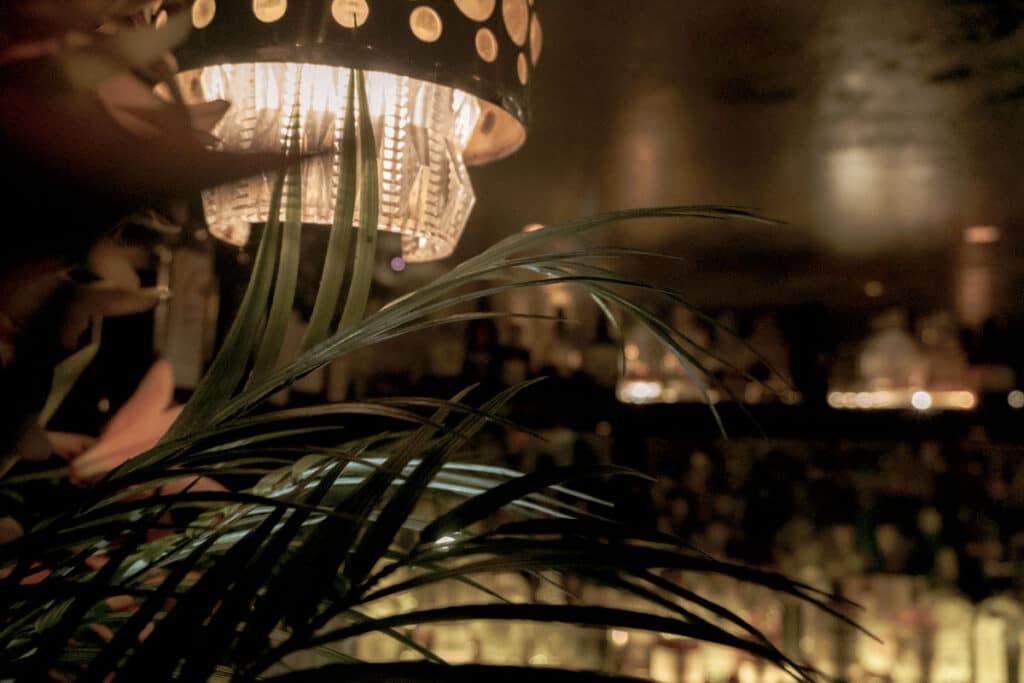 He's spent plenty of his adult life at Trailer Happiness, hosting birthday parties and introducing friends around the world to his little slice of tropical paradise.
"Trailer Happiness was a place where I came and I felt a certain level of comfort, just from receiving regular service and being treated like a regular person – not a threat. And so it became my go-to."
Big Decisions
Not one to turn down a challenge, Sly jumped at the opportunity to become Trailer Happiness' owner back in 2012: "The chance to own a business in the area I grew up in felt like something I couldn't pass up," he tells me.
"I've subsequently spent almost a decade now running this bar, and, for me, it was important because it came with a legacy, it came with a reputation, and it was important for me to retain and improve it," Sly continues.
Caribbean Inspiration
As well as having what Sly describes as California lounge pad vibes, the Caribbean is, of course, central to Trailer Happiness. The islands' fruit juice was once seen as exotic, leading to tropical drinks exploding in popularity.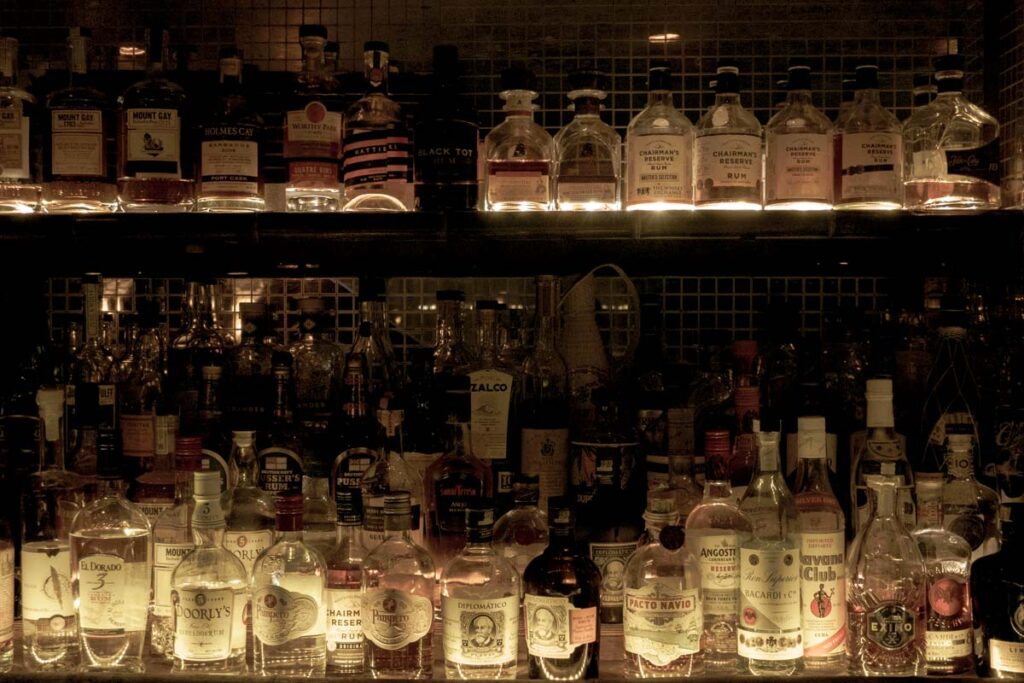 And what better pairing than with rum?
"Rum was an obvious companion with tropical juice – in the last couple of decades, rum has kinda started to take root, and in the last decade it's really accelerated. There's rum producers on every corner of the earth," he explains.
On The Importance of Rum…
When asked why rum was so important to Trailer Happiness, Sly doesn't even need to think about the answer:
"Rum fits with us – it's a very personal, very soulful drink. People, I find, have their own connection to rum, whether it's the rum of their motherland, their birthplace, or whether they discovered a rum on holiday. Rum is really good at connecting people to happy moments."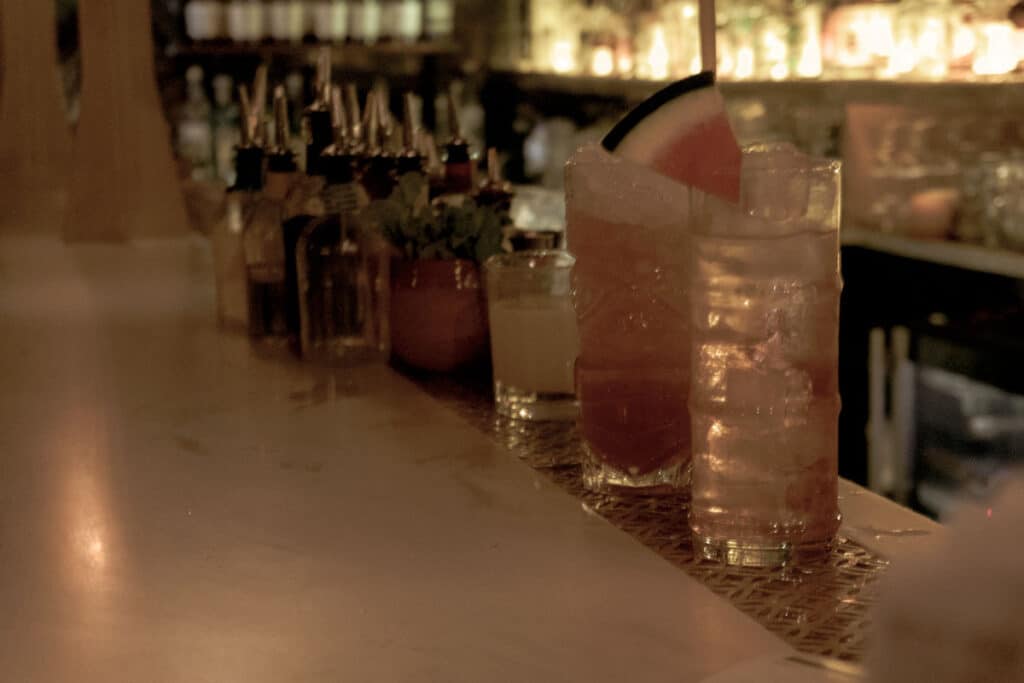 Cocktail-wise, there's plenty on offer at Trailer Happiness. From Dia de Muertos, a smoky twist on a classic margarita, to a sweet and sour Myrtle Bank Punch. If you're a rum aficionado or are just simply tempted by the relaxed, warm vibes at this bar, there's a drink for everyone to enjoy.
…. And Notting Hill
Sly agrees that Notting Hill is a notoriously strange area of London. Some of the most expensive homes in the country are here (great for celeb spotting!), and it's hard to find a musician who hasn't recorded music in Notting Hill at some point in their career – including the likes of Bob Marley, Marvin Gaye, and Bowie.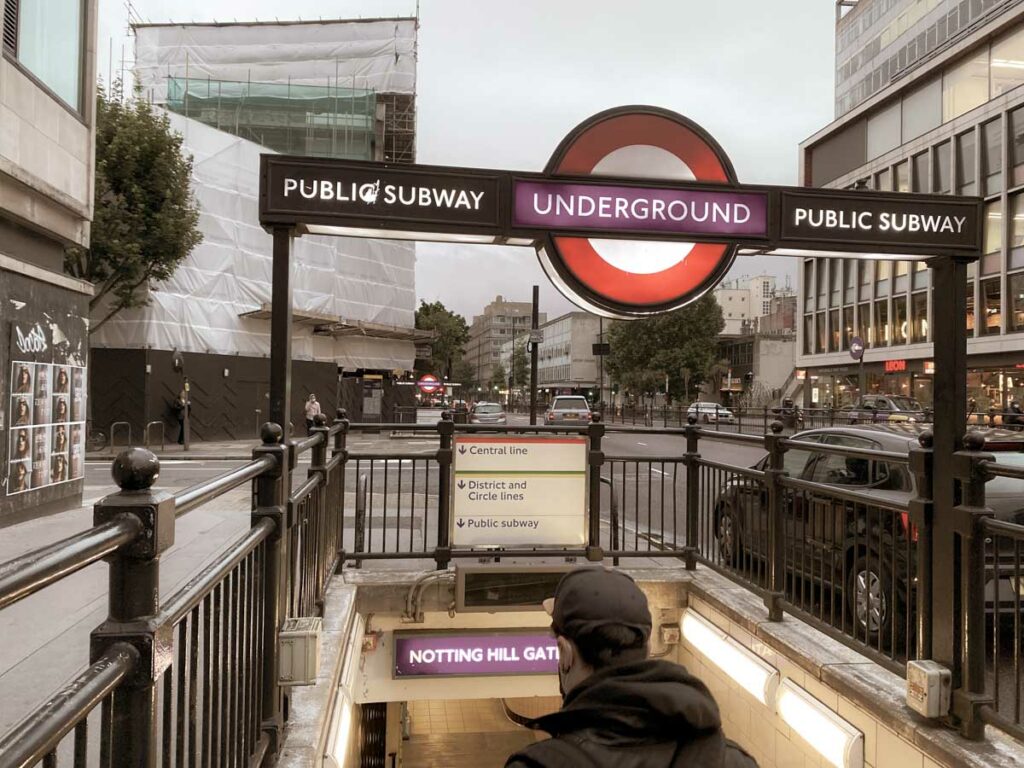 As we continue chatting, it's clear to see just how much Sly loves Notting Hill and its rich history: "You get this melting pot – it's a true moment. People are not afraid of people here, and Notting Hill Carnival is a big part of that because it forces people to interact with each other. It can be pretentious, but it still retains that village vibe, and that local community vibe," he finishes.
Make sure to pop in to Trailer Happiness for a great cocktail (or two) in a friendly atmosphere, and definitely say hi to Sly if you see him!
Trailer Happiness, Notting Hill: Practical Tips and Map
Take the time to appreciate every aspect of Notting Hill – from the romantic residential parts to the cool, independent businesses that are so central to the area.
Make sure to visit the Notting Hill area during Notting Hill Carnival (although, it's recently been announced that this festival will be virtual again for 2021). Seriously, it's so fun to watch the area come alive in a celebration of culture and music.
Looking for More London Drinking Guides?
Check these out…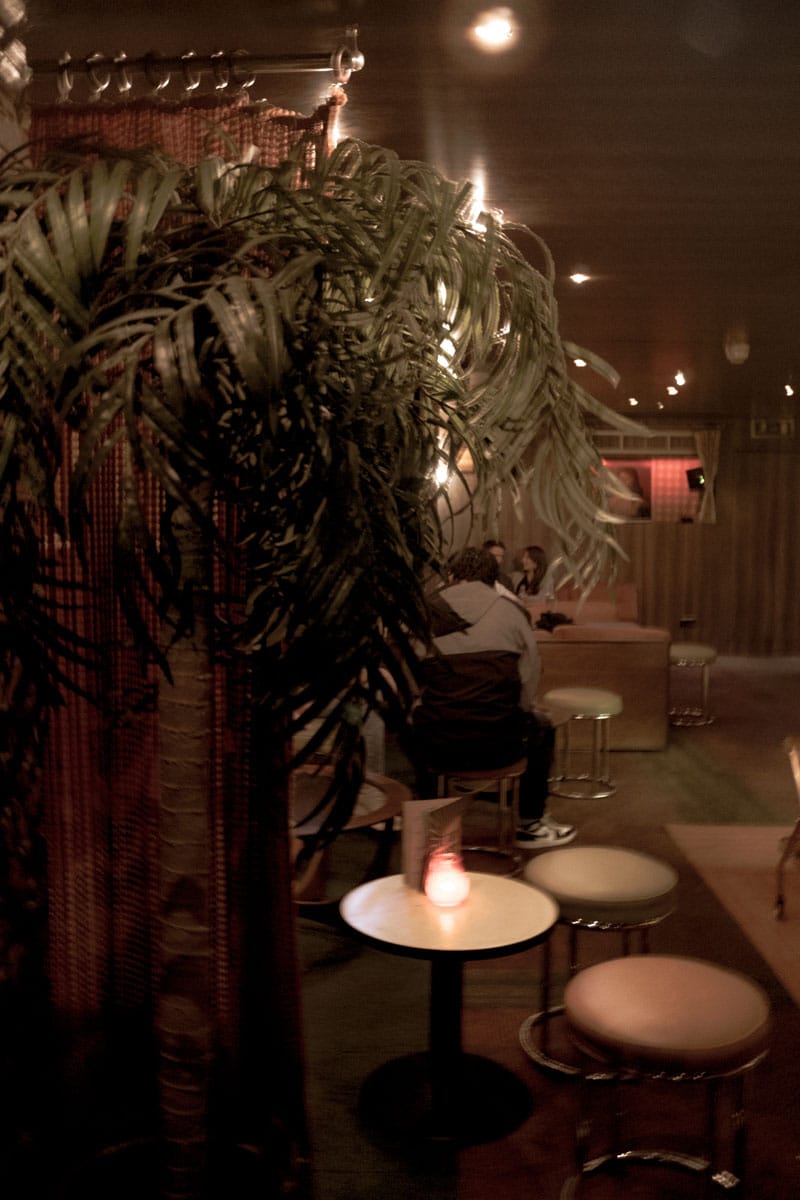 The Best Bars in Notting Hill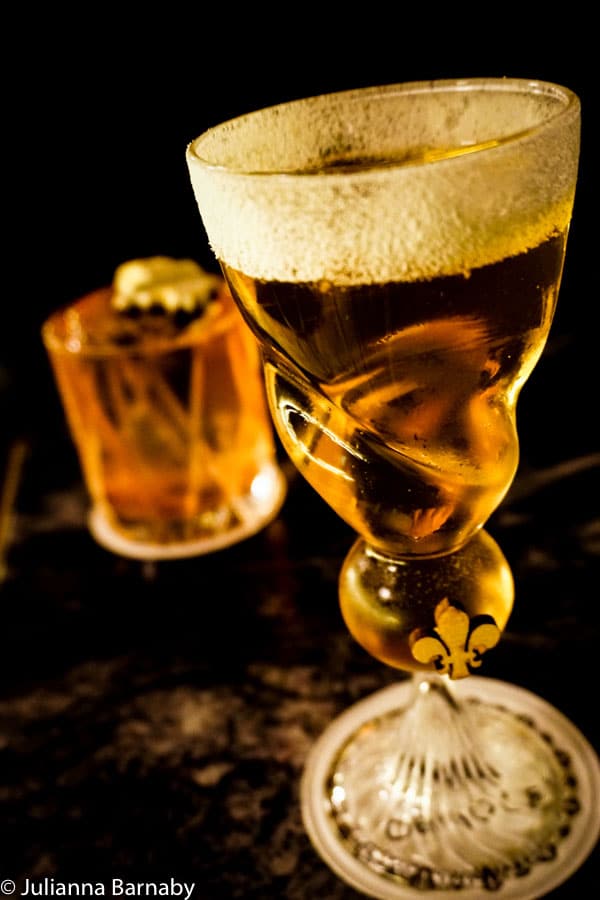 Discover London's Secret Bars and Speakeasies