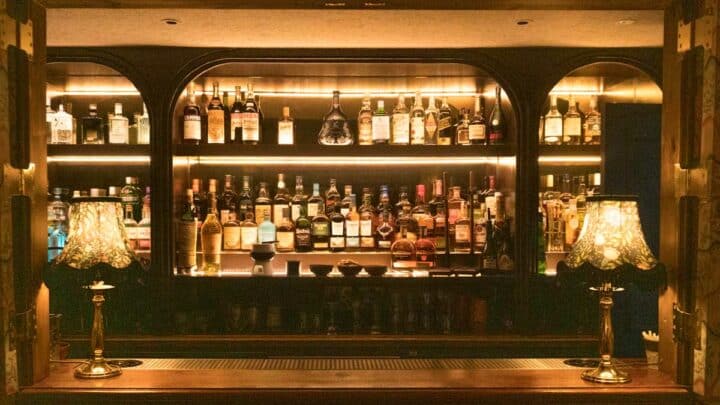 London's best themed bars for unforgettable cocktail nights.
London has no shortage of quirky bars. Some of those quirky bars even lean hard into their themes, turning what would otherwise be a pleasant drink into a night of theatre and transportative set design.
As cheesy as it might be, we love a bit of that. So that you can get a slice of the action we've put together a guide of the best themed bars in London.
From delving into the den of Indian smugglers, to riding the tube through 40's-ear London there's something for all our fellow themed-bar enthusiasts.
Happy drinking, folks.
The Best Themed Bars in London
Bandra Bhai
Fitzrovia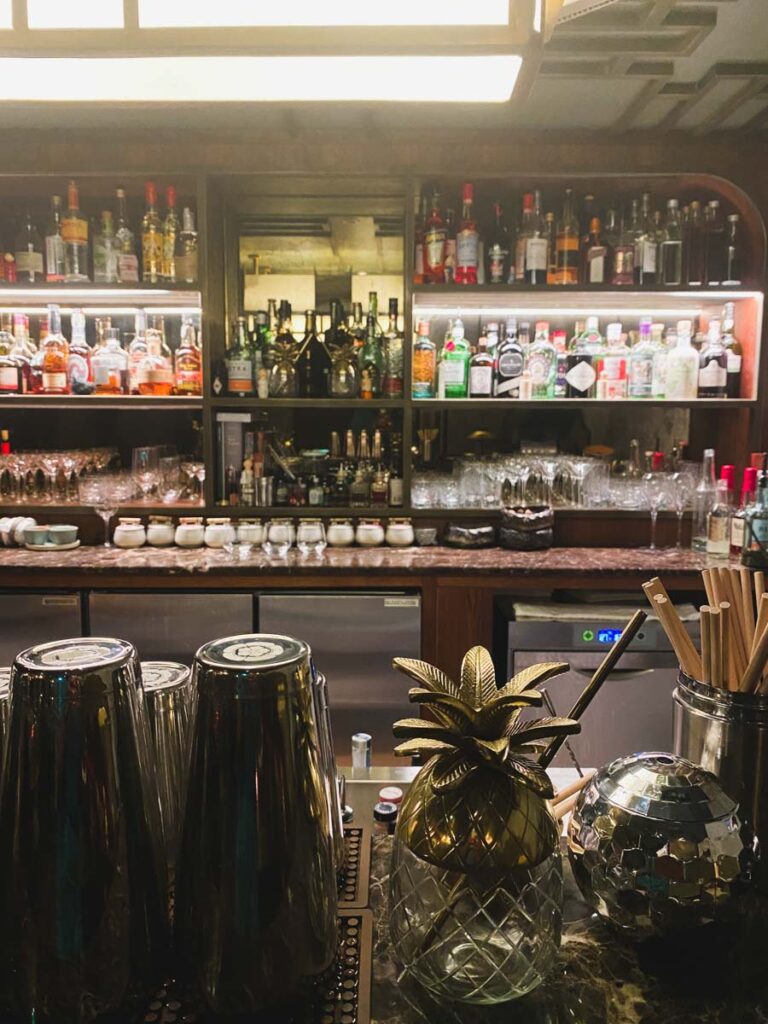 Without a doubt our favourite of the themed bars London has to offer is Bandra Bhai. This cosy, subterranean watering hole takes on a theme we didn't know we loved until we heard it: the retro Indian smugglers den.
The place is decorated with plush furniture you almost can't help lounge across, delightfully dark and moody and serves up a killer menu of cocktails that take twists of classics and give them a fun spin with Indian ingredients and flavours taking the fore.
There is no genuinely smuggled booze here though, as far as we know…
Mr. Fogg's
Multiple locations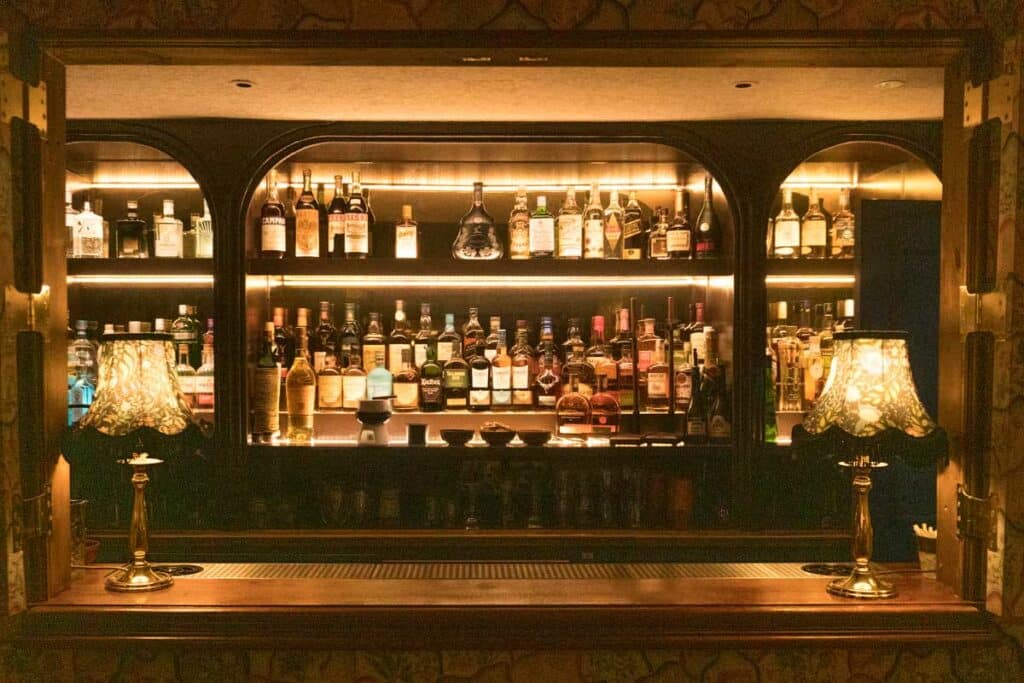 Anyone who likes to peruse London's cocktail scene will probably know of Mr. Fogg's. They've got a collection of great bars throughout the city – ones that play on the theme of Phileas Fogg.
He, if you didn't know, is the protagonist of Around the World in 80 Days, an adventurer and a collector of curiosities to boot. Walls are hung with hunting trophies, cabinets contain treasures from far off lands and the whole place is decked out to look just as you'd imagine a 17th century explorer's to look.
He must have picked up a good bit of cocktail knowledge on his world tour, because the drinks also happen to be some of the best in town.
Control Room B
Battersea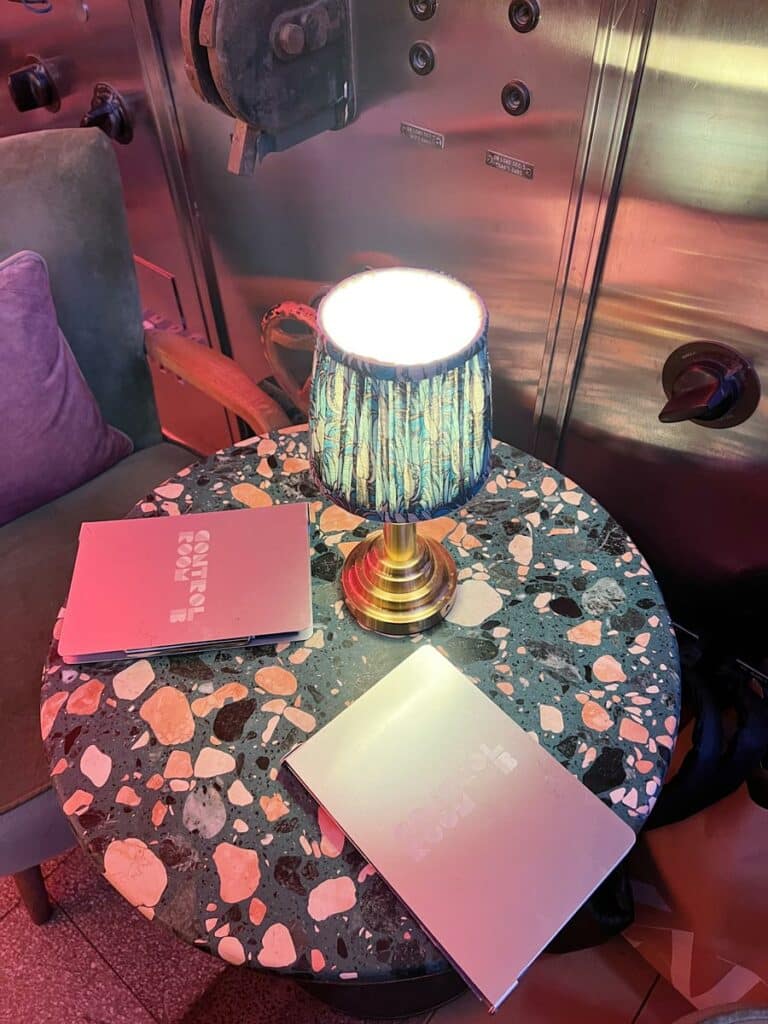 When Battersea Power Station got the revamp they fitted it with a whole load of restaurants and bars. One of the places that got a near insatiable attention was Control Room B.
That means getting a seat here can be a bit of a struggle but if you succeed you'll be drinking in the most popular of London themed bars. That theme takes inspiration from its surroundings – the power station.
In reality it's not much of a theme and more an echo of the past. This place actually used to function as a control room to one of the old turbine halls. The same control panels are still in place – now joined by stylish booth seating and a centrepiece wrap-around bar.
Cirque le Soir
Soho
In our opinion the best circus-themed bar London can boast is Cirque le Soir. They really turn up the heat for party time, laying on wild themed nights that attract some of London's most interesting and out-there characters (can we include ourselves in that statement?)
The bar does some mean drinks and really packs a punch with the performances, enough of one to have won them the London Club and Bar awards three years in a row and to make them a popular hangout of the world's A-list celebs.
If you want to get in though, you have to look the part. They run a strict door policy and will turn away anyone that isn't glammed up to the nines.
Four Quarters
Multiple locations
Looking for the best unique bars London has hidden away? You can't do much better than Four Quarters. There really is no other place like this in the city. They've taken a bunch of old school arcade games, filled a room with them and opened a bar right there that serves up a menu of video game themed drinks.
All the old classic arcade hits are there. You'll have everything from Daytona to Donkey Kong to session as you put away Yoshi Sours and Princess Peaches.
If themed cocktails aren't quite your thing they also take pride in having a stellar menu of craft beer.
Iceberg Lounge
Soho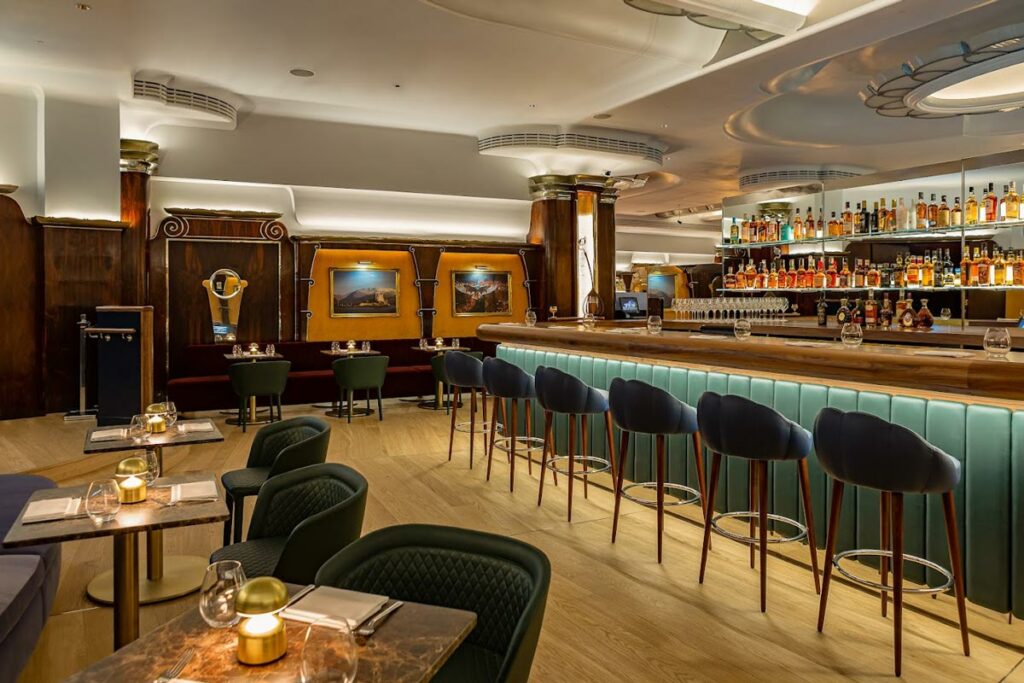 One of the coolest themed cocktail bars London has to offer is clearly the Iceberg Lounge, afterall what cooler theme could you build a bar around than Batman?
This place is the bar of the Park Row restaurant that extends the Batman theme to the dinner table. Both spaces are decked out in full Gotham City swank so you can feel like Bruce Wayne as you sip down cocktails named things like The Dark Knight or Put on the Cape.
We will warn you though. Don't turn up in costume. There's only one Batman and the staff will turn away imitations.
The Cauldron
Dalston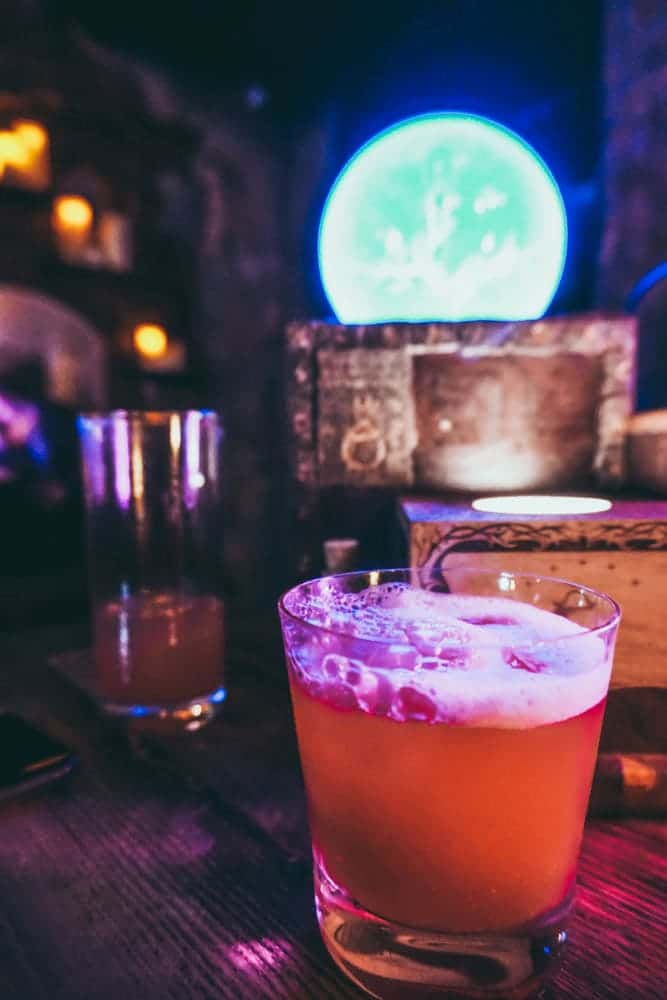 The Cauldron is easily one of the best fun bars in London. Their theme? Magic. The clever folk that coined the idea have figured out how they can use a bit of cocktail theatre (and a touch of sciencey wonder) to curate a very unique themed bar.
Harry Potter fans will absolutely love this place. It's about as close as muggles can get to the real Hogwarts deal. You'll be donning capes and mixing various ingredients together to create drinks that you literally can't have anywhere else.
Evans & Peel Detective Agency
Kensington
London is not short of speakeasies. Some of them aren't so well hidden, others, like this London themed bar, take some finding. At Evans & Peel Detective agency you'll have to book an appointment with the detectives just to get through the door.
You might even be asked probing questions about your case by the man on the door.
If you pass muster you'll be allowed in. Behind the doors you'll find a prohibition-era bar replete with live jazz and swing music and a whole menu of bootlegged booze to work your way through.
Don't let the whole themed element fool you into taking this bar lightly. They mix a mean drink and the atmosphere is truly electric.
The Best Themed Bars in London: Practical Tips
It's always best to book ahead for places like these. Some of them will be super busy and will probably not have space for walk-ins, especially in big groups.
If you want our advice, check out Mr. Foggs for sure – we absolutely love it there. They take the drinks pretty seriously, even though the whole themed element might not make it seem that way. Service is also excellent.
Some of these places might be hidden behind secret doors or require a bit of hunting to locate. You can always call the bar if you're having trouble.
The Best Themed Bars in London: Map
Now You've Discovered These Themed Bars: Read More London Bar Guides