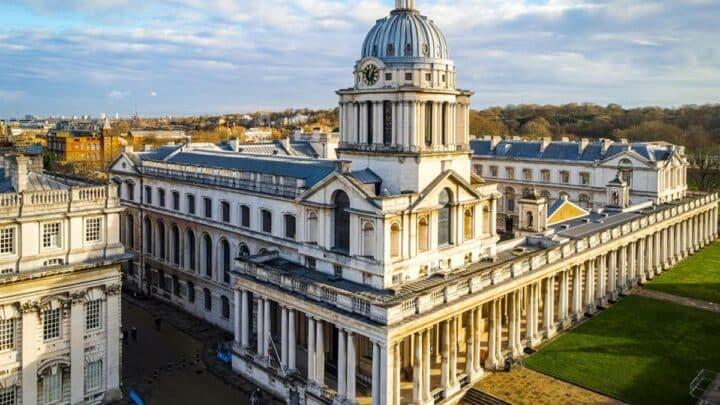 Some news for all you architecture nerds out there – tours of a previously inaccessible piece of Christopher Wren architecture will begin from September in London. Here's what you need to know about the Royal Naval College's Dome Tours.
The Old Royal Naval College has announced plans to start tours of what is, usually, a publicly inaccessible dome. The tours, which will begin in September, are part of a celebration of the life of Christopher Wren, the man who designed it – the dome, not the tour.
Why now? Well Wren died in 1723, making this year the 300th anniversary of his death. The man needs little introduction, he only rebuilt pretty much all the churches in London after the great fire, and St. Pauls. We've written about him in depth here.
Here's what you need to know about the dome and tours…
The Dome Itself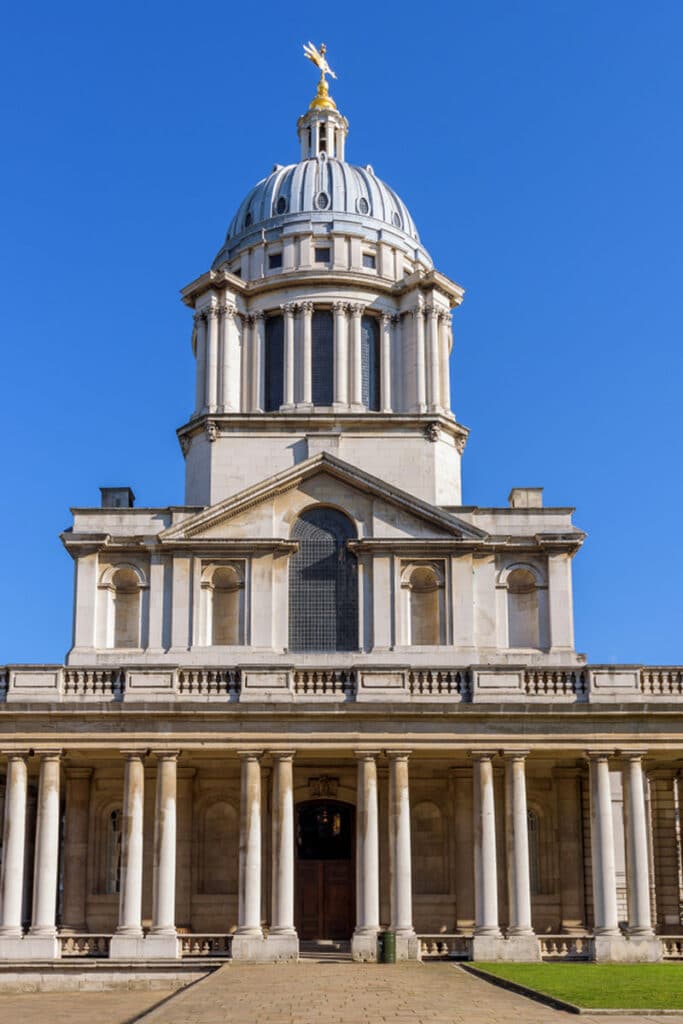 The dome you'll be able to see the inside of is the one on the chapel of the Old Naval College. It's not as grand as you might imagine; there's no decoration or flair. In fact, the dome's insides are basically just beams and wonky staircases.
That's interesting for its own reasons though. You'll be able to see how a master architect plans for an enormous dome to endure hundreds of years when it's supported primarily by wood – which it has by the way. The dome was completed in 1712.
You'll also just have some pretty stunning views from the top. That'd be views of Greenwich, the Naval College campus – which is pretty beautiful too – and right across the river to central London, Canary Wharf centre stage.
An Exclusive Tour
If you're big into exclusivity you'll obviously have the privilege of being somewhere not many people get to go. That's true even with the tours in action; each tour will take six people max, plus an expert guide.
The tours will cost you a pretty penny though. Each one is £48. Not cheap considering the tour only lasts 45 minutes. The tickets do include entry into the Painted Hall though – quite a sight in itself and one that would usually cost you £15.
If you fancy looking round the dome, book yourself in here, and be quick about it. These tickets are sure to go fast.
Old Royal Naval College Dome Tours: Practical Information
Address: Old Royal Naval College, London SE10 9NN
Tickets: £48 (includes entry into the Painted Hall)
When: From September