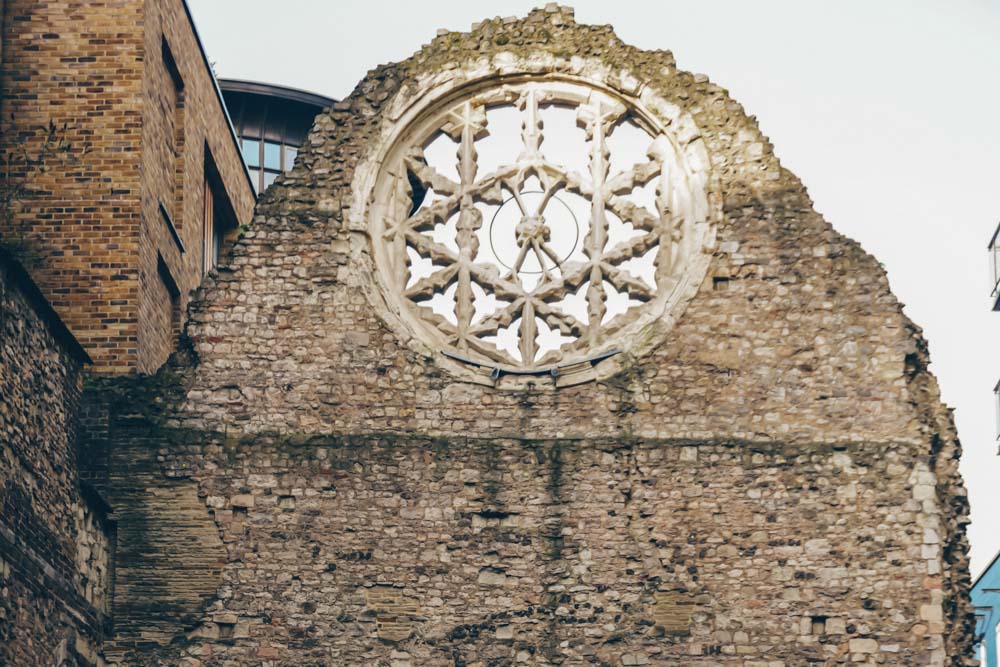 Tucked away behind Southwark Cathedral and Borough Market in London Bridge, the ruins of Winchester Palace are a hint of the building's former glory.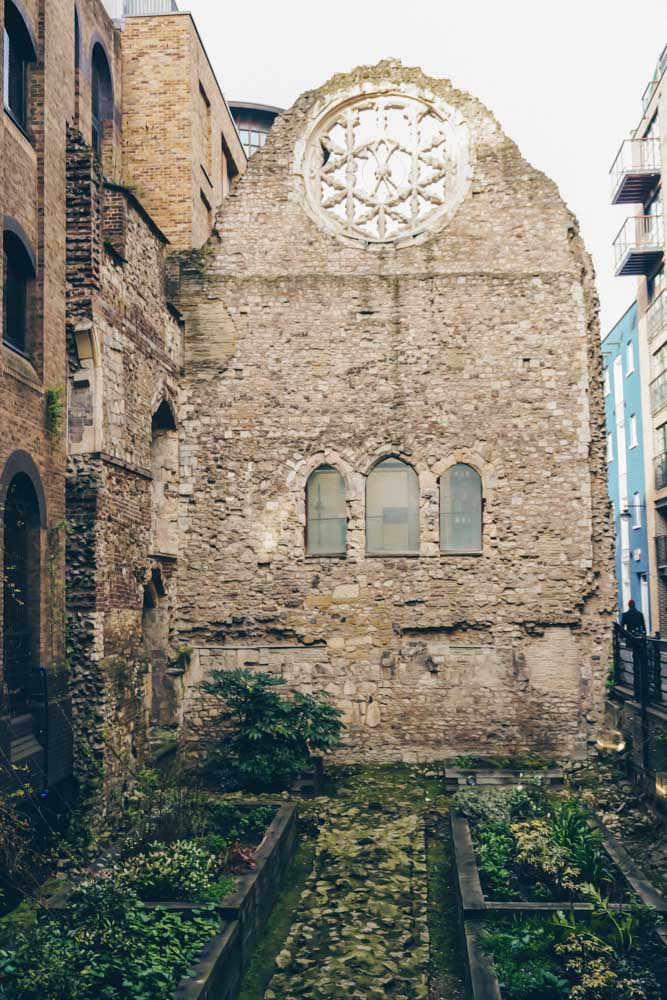 I can't tell you the number of times I walked past the ruins of Winchester Palace, stopping to have a look and casually wondering about the history of the building. So I finally decided to find out.
Although you might not know it looking at the ruins that exist today, Winchester Palace was once one of the grandest and most beautiful buildings in England.
History of Winchester Palace
Built in the 12th century, The Bishop of Winchester lived in the palace from 1140 to 1626.
At the time it was founded by Bishop Henry de Blois, Winchester was the Saxon capital of the country and the bishop's London palace was suitably lavish. It occupied a site of over ten acres – difficult as that is to imagine from the single remaining wall we see today.
The section still standing is the remains of the 12th century Great Hall, complete with its later 14th-century rose window.
Powerful bishops would come and stay when passing through London and it even hosted some royal guests and at least one royal wedding reception – that of King James I of Scotland and Joan Beaufort.
Alongside the palace itself, the grounds contained a brewery, theatres, grazing areas and even a private dock for journeys along the Thames.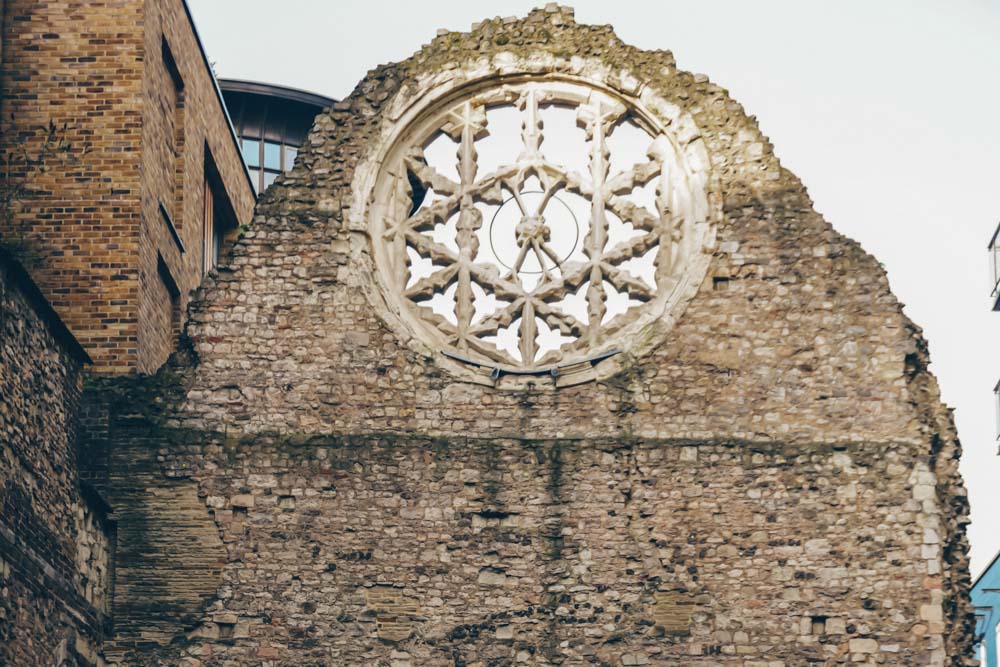 Alongside all this splendour and glory, a distinctly less savoury affair lurked in the background: the stews (brothels) licenced by the bishop that proliferated in the area. One such stew sat next to nearby Cross Bones Burial Ground, created for the burial of the prostitutes who, though licenced by the bishops, were not allowed to be buried on consecrated ground.
The palace itself flourished for over 500 years, until in the 17th century it was divided up into low-cost housing.
In the early 1800s, fire ravaged the building and it was largely forgotten about.
Eventually it was unearthed and entrusted to the care of Heritage England, and is now considered one of the last great remnants of medieval London.
The Ruins of Winchester Palace: Practical Information and Map
Address: Winchester Palace, Pickfords Wharf, London SE1 9DN
Looking for More Historic London Guides?
Check these out…
Discover London's Unusual Spots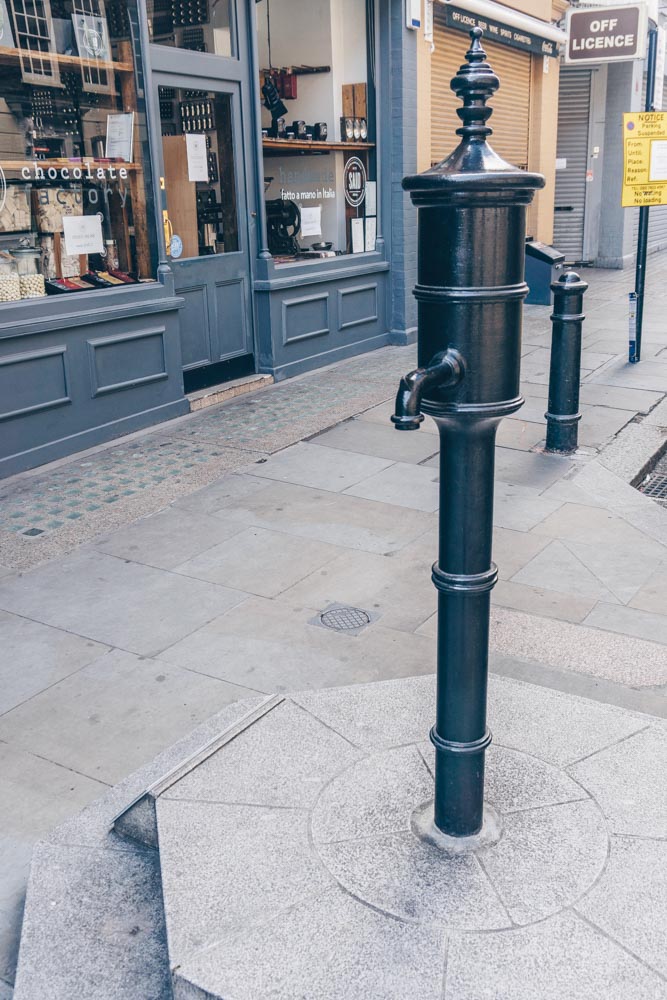 The Secrets of the John Snow Cholera Pump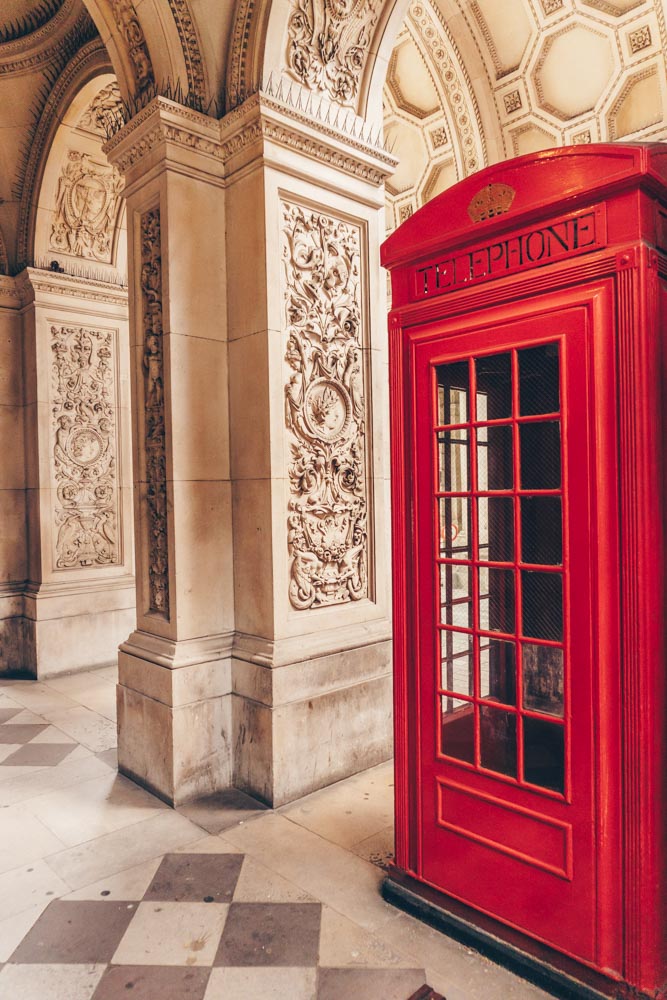 A Look at the K2 Telephone Boxes in Burlington House