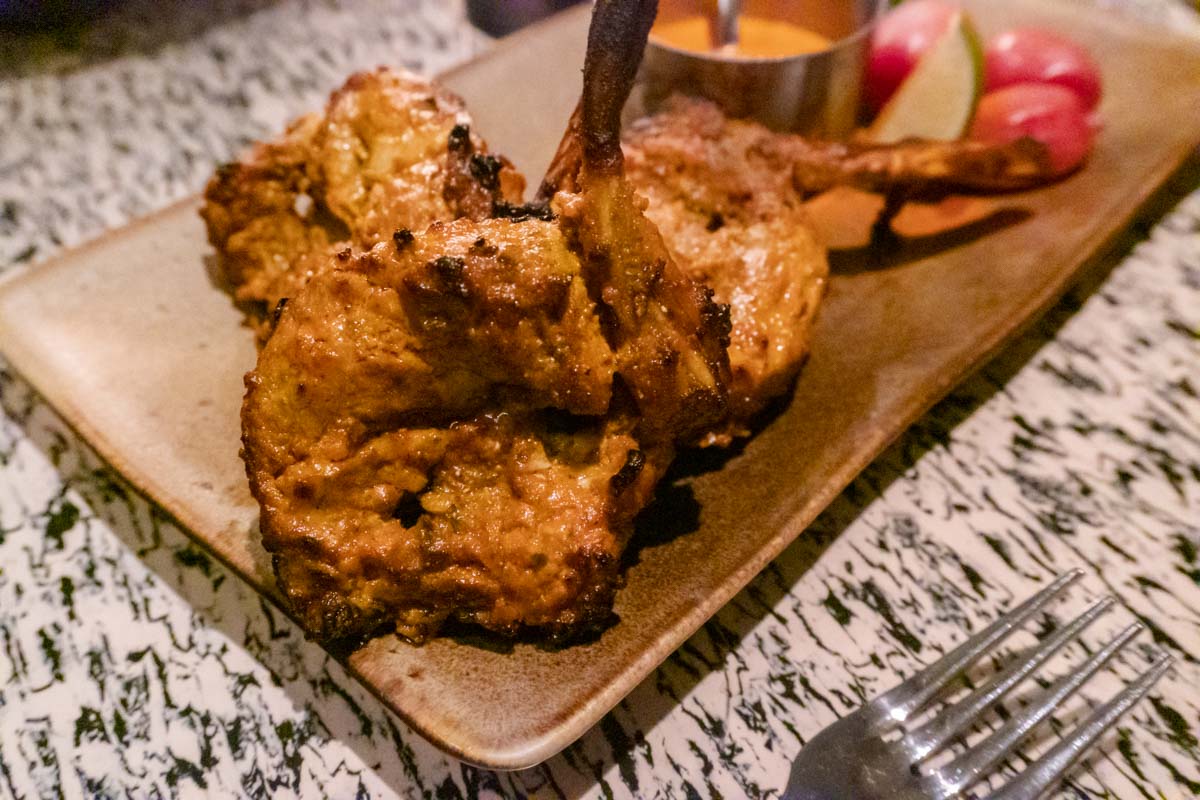 Plans. We need plans. Plans to keep us sane during a late-autumn lockdown. Plans to look forward to after yet another month (at least) of staying home, breaking Netflix and staring out the window at the rain. Luckily, London always has something up its sleeve and this particular something comes under the guise of two simple words: Bombay Bustle.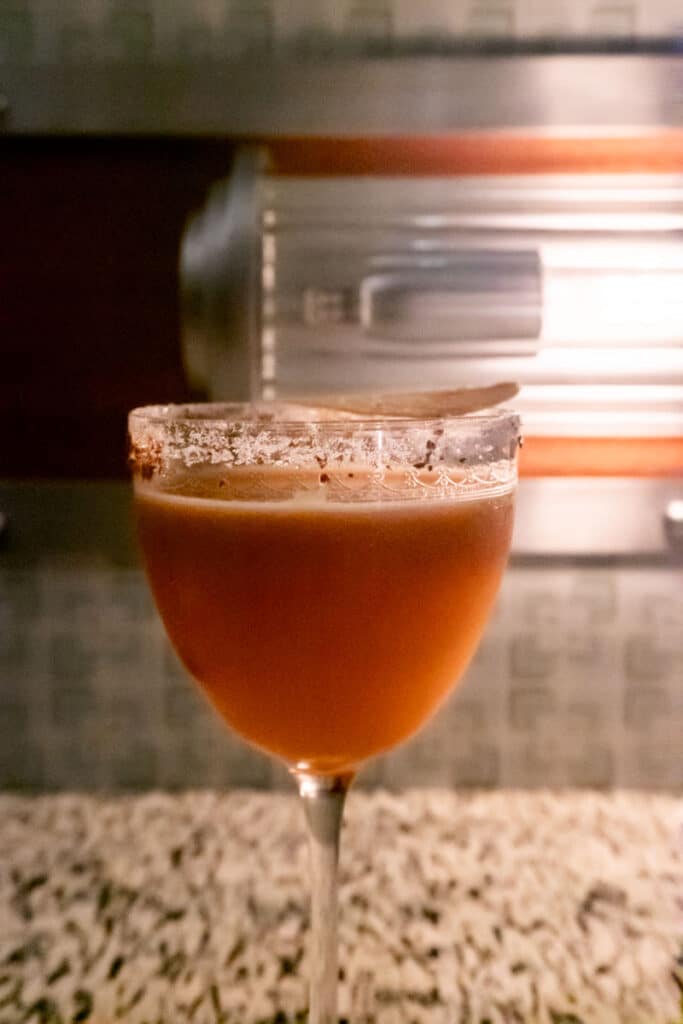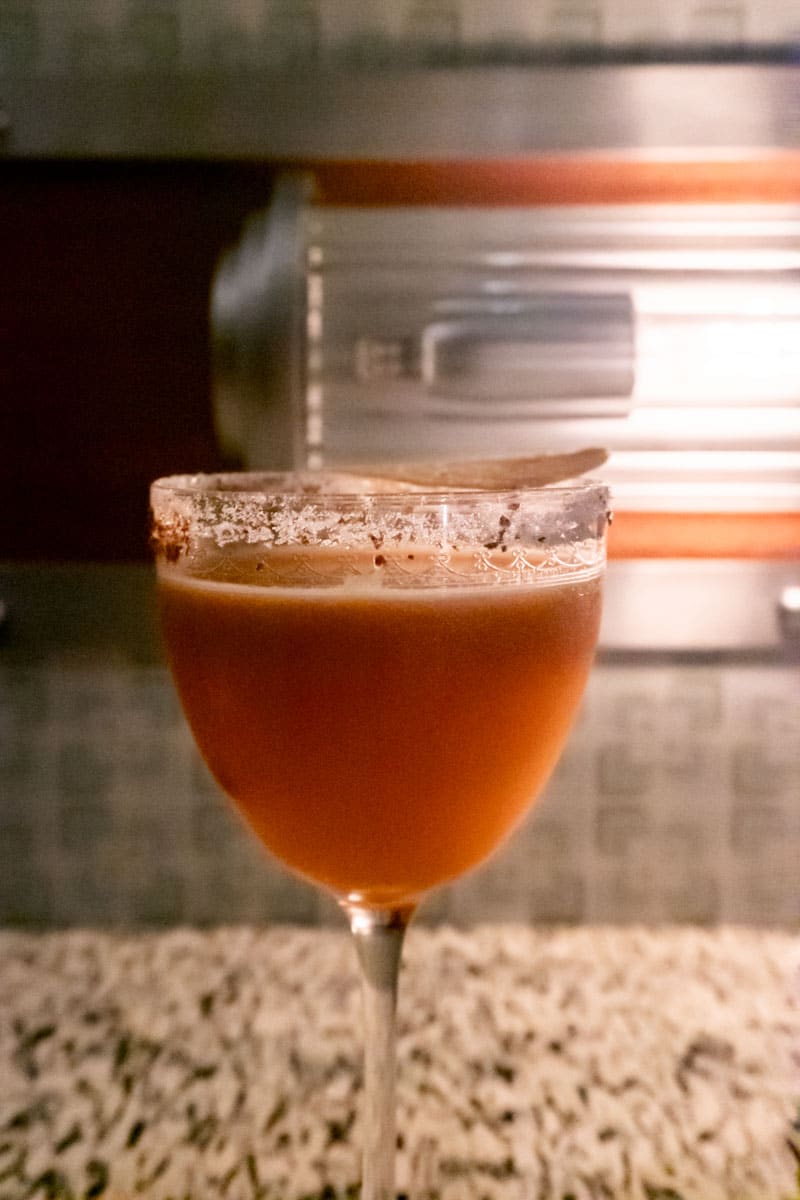 Although it was only last week, my trip to Mayfair and Bombay Bustle has already taken on a dreamlike quality. Part of that is down to subsequent events (everything about Saturday felt farcical, even down to those shockingly bad slides – lmao), but most of it is really down to the fact that this is a restaurant popping out more explosively good dishes from its kitchen than Battersea Park on fireworks night. In other words: it's brilliant.
Bombay Bustle – The Full Review
The Food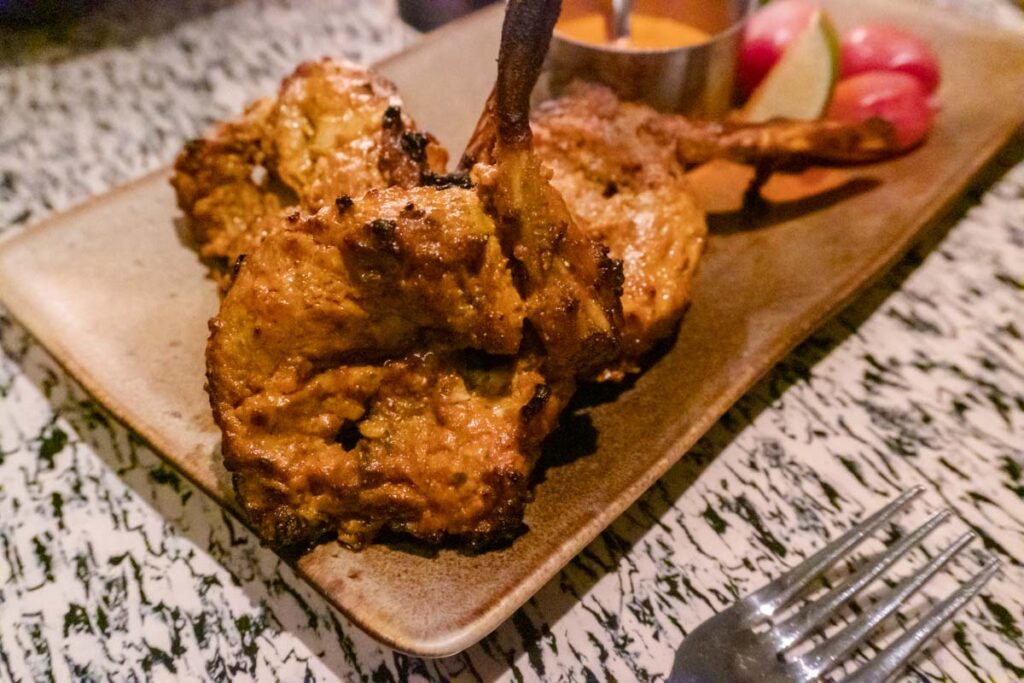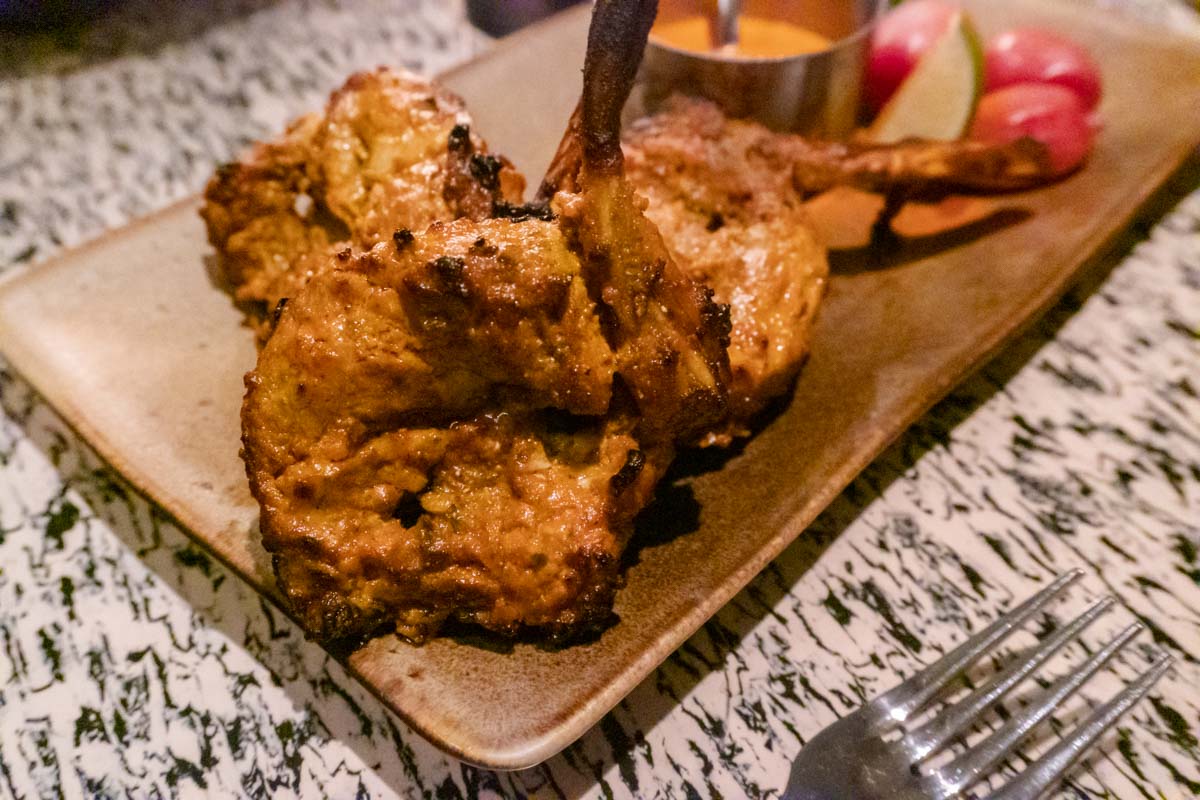 In case you didn't get it from the name and its central Mayfair location, Bombay Bustle is all about high-end Indian food. Not the kind you mindlessly munch on whilst watching Strictly on a Saturday, rather the kind that makes you stop and appreciate the fact that great food is, in fact, a very good thing. At least, that's the thought that flitted through my mind many times during the course of my dinner last week.
That Bombay Bustle wins on all fronts shouldn't come as a surprise. India-born Executive Chef, Surender Mohan also doubles up in the same role at the acclaimed restaurant chain Jamavar – which also has a branch in London. Co-founder Samyukta Nair spent her childhood between Mumbai and London living and breathing the hospitality industry (the family founded and own the Leela Palace Hotels & Resorts Group). These are two people that, to put it bluntly, know their sh*t.
The meal kicked off with a selection of millet and gram poppadoms and punchy chutneys that boded well… let's just say that it escalated pretty quickly after that. One minute I was popping a poppadom, light with a pleasantly earthy note thanks to the millet, the next found me staring down the barrel deciding which would be my last savoured bite.
It was the interlude, the whirlwind hour or two in between in which the magic really happened. During the course of those two hours, the chefs at Bombay Bustle graced our table with an exquisite line-up of dishes.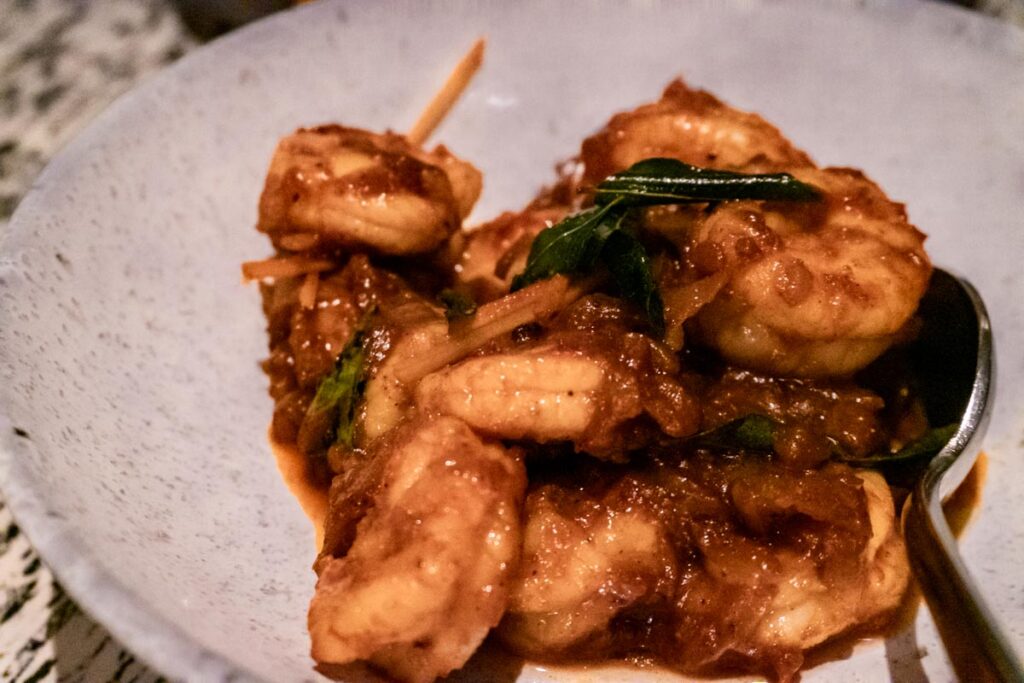 You know it's a stellar meal when you can't even choose a highlight – Mohan sets the bar high from the first bite and keeps it there throughout.
Four starters appeared at our table: Adipoli Prawns, Rarah Keema Pao, Aloo Masala Dosa and Samosa Papdii Chat. The prawns, so plump they practically burst before you bite, the firm flesh a pleasant counter to the garlic-spiced sauce.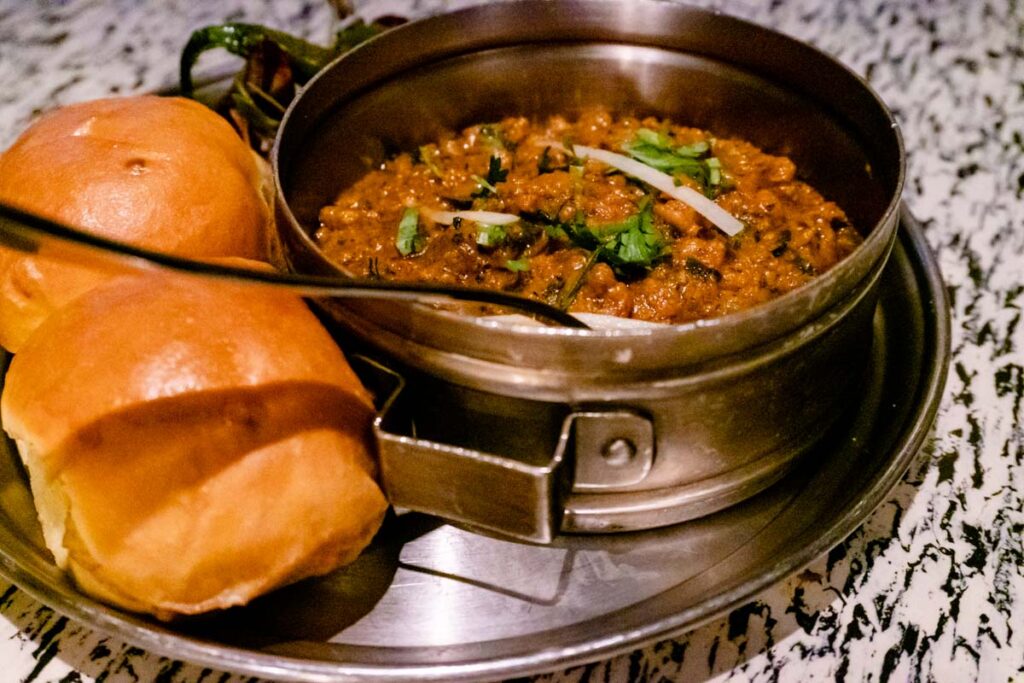 Of the others, it was the Rarah Keema Pao – spiced minced lamb with a slightly sweet and milky bread that got Jon and I talking. The lamb, impressive enough on its own simply transforms when scooped up with the pillowy bread. You would have gobbled it in the same greed-fuelled fashion too, don't even pretend otherwise.
Luckily, we were paying enough attention to leave room for the mains – it would have been a sad day indeed if we hadn't.
At the time of my visit, Bombay Brasserie was rocking an additional pop-up menu thanks to a collaboration with other leading London chefs, each who'd created tandoor versions of their signature dishes. It was from this that we tried the Tandoor Wood Pigeon by Ivan Tisdall-Downes of Native. Unfortunately the collaboration, like everything else good in the world, ends tomorrow, but there's still just about time to snaffle it yourself.
Tandoor Wood Pigeon by Ivan Tisdall-Downes

Chicken Tikka Makhani
We tried four other dishes from the standard menu: Achari Lamb Chop cooked in the tandoor, Chicken Tikka Makhani, Gobhi Mutter and Dabba Daal – the latter a dark, unctuous slick of lentils topped with butter and fenugreek I would walk a long distance in bare feet to try again.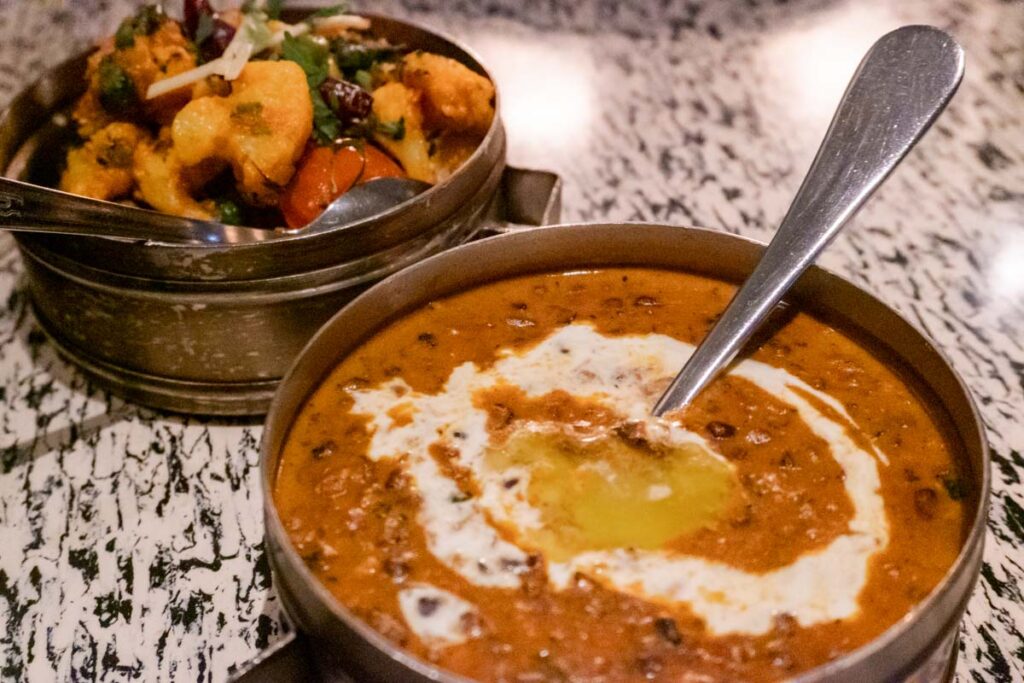 In all honesty, the same was true of all the dishes. It was a non-stop party for the tastebuds – and not the kind you wake up regretting the morning after either.
Those of you doing a mental tot-up of what we'd tried thus far will understand why it was only Jon who made it through to dessert. His verdict on the kulfi? A delight. Visually, it certainly looked the part.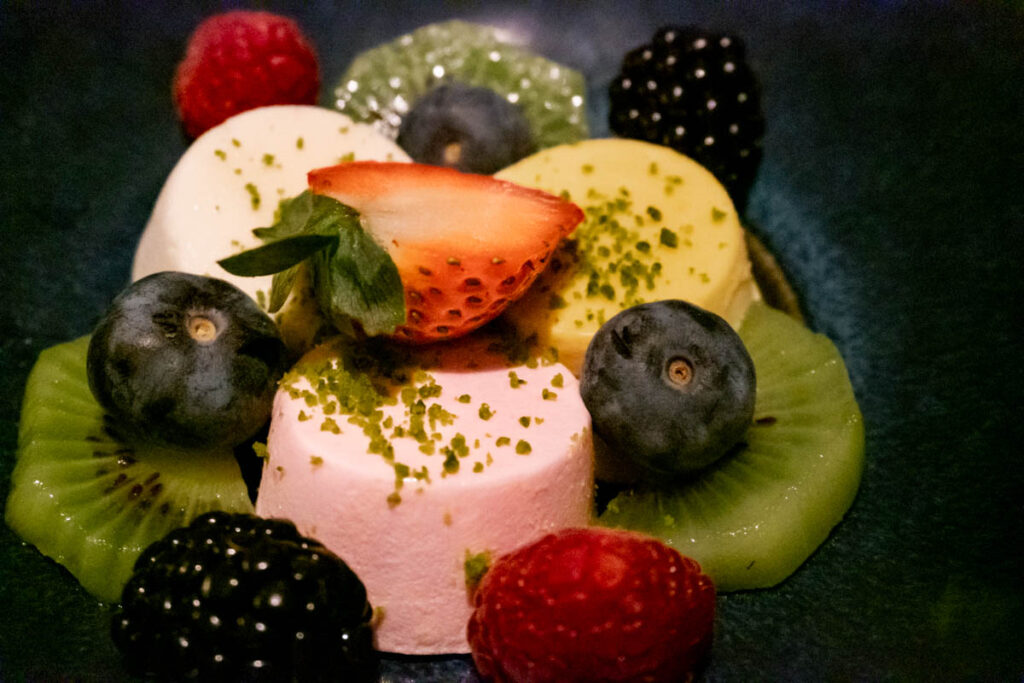 The Look
Glamour with a small g – the interior is inspired by luxury Bombay train carriages and looks every inch the part.
Final Thoughts
Bombay Bustle is a stellar Mayfair restaurant that ups the stakes when it comes to Indian food in London. Go expecting to be impressed and they'll impress you even more.

Bombay Bustle – Practical Information and Map
Price: £££
Address: 29 Maddox St, Mayfair, London W1S 2PA

Looking for More London Food Guides?
Check these out…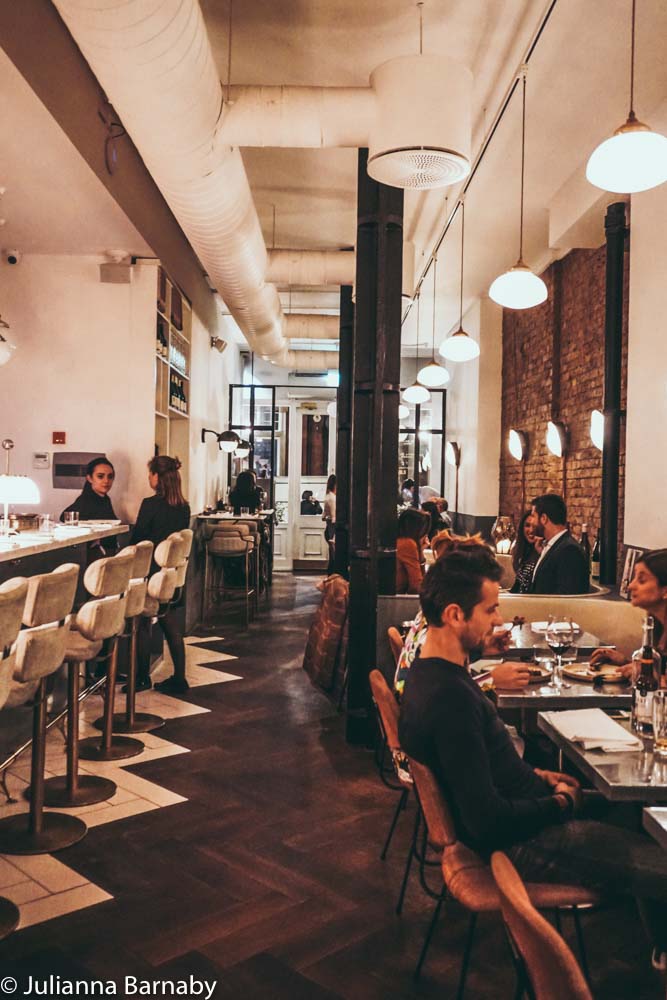 Brilliant Restaurants in London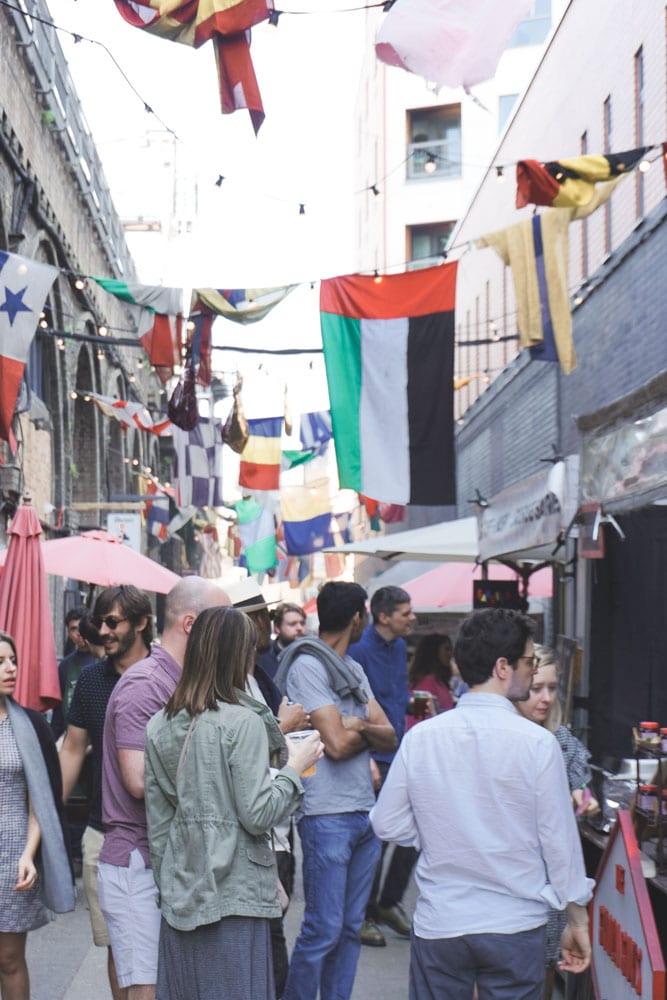 The Best Street Food Markets in London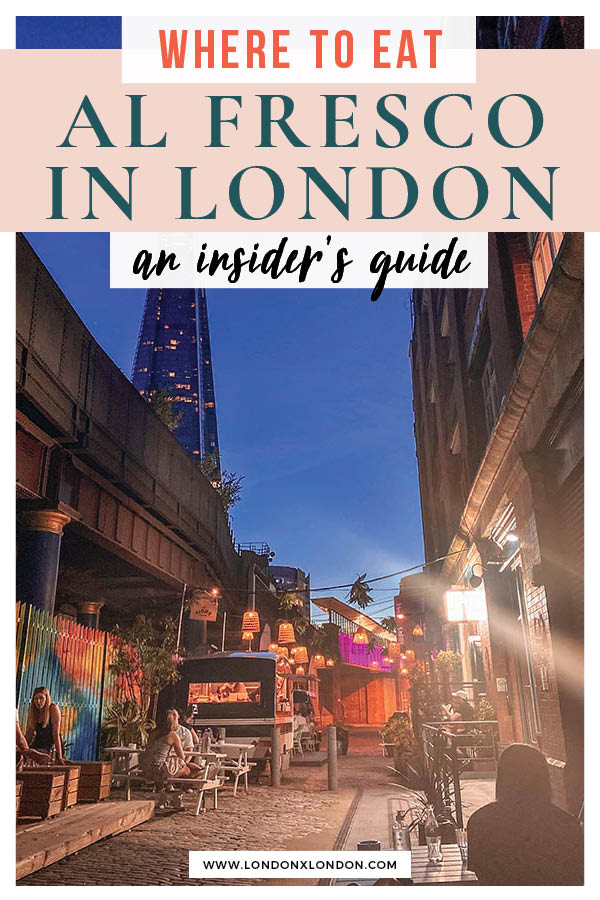 Where to Eat Outside in London
Bombay Bustle, Mayfair - The Full Review
Summary
Bombay Bustle is a stellar Mayfair restaurant that ups the stakes when it comes to Indian food in London. Go expecting to be impressed and they'll impress you even more.