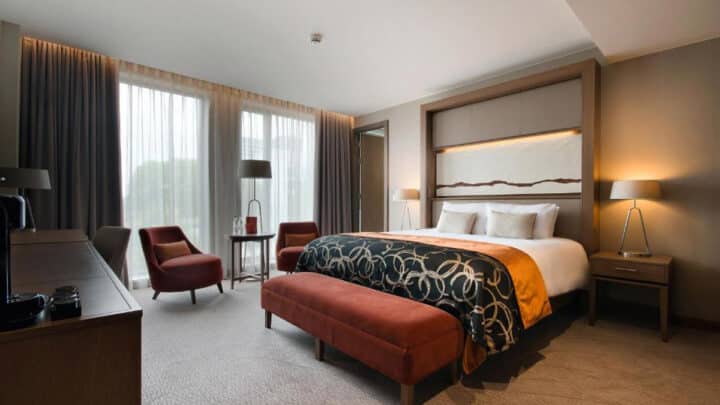 Discover the best hotels in Ealing with this handy guide – from cosy B&B pubs to carefully-designed boutique spots.
Words by John Rogers
Looking for somewhere to stay that's close to London but far enough away from the hustle and bustle? Ealing could be the place for you.
Located less than half an hour from London Paddington and within easy reach of Heathrow Airport and several other Central London destinations by tube, bus, and train, Ealing is a vibrant area full of pubs, restaurants, shops, coffee shops and best of all, loads of green space.
Here's our guide to the best hotels in Ealing that provide comfort and the best value for money.
Best Hotels in Ealing: At a Glance
Best Hotels in Ealing
Where to Stay in Ealing: Frequently Asked Questions
Practical Tips to Consider Before Booking your Ealing Accommodation
The area around Ealing Broadway provides excellent spots for after-dark, with several bars, pubs, and restaurants taking revellers into the small hours. You may wish to look slightly further afield if you're after peace and quiet.
Ealing is only a few miles from Wembley Stadium, making it a popular destination for visitors attending events at the Stadium and Arena. This can push prices much higher, so it's worth checking in advance to see what events might be on.
There's plenty to see and do around Ealing itself. It's a short distance from Richmond and Kew Gardens, while Box Park at Wembley has several exciting family-friendly activities all year round.
Best Hotels in Ealing: Map