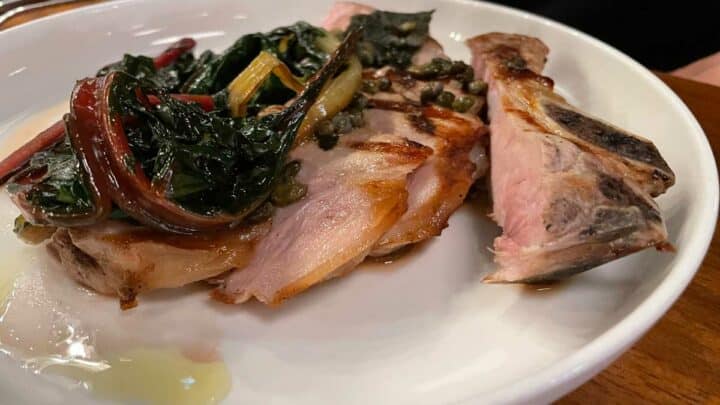 The founders of Frieze magazine opened their own restaurant and it's a good reminder of what cooking can be. Check out our review of Toklas.
You might have heard of Frieze before. They run a hyper-successful, annual fair of contemporary art, and a magazine on the same subject.
In what could be an admirable attempt to secure above-average work-day lunches, they also opened, right next to their offices in brutalist 180 House, a restaurant – Toklas.
The restaurant gets its name from Gertrude Stein's lover, Alice B. Toklas, who famously included a recipe for space cakes in one of her cookbooks back in 1954.
Don't get us wrong, you're not going to get anything weed-infused here. Just straight-up food cooked simply, with roots in the Mediterranean.
Let's dive in.
Toklas – The Full Review
The Food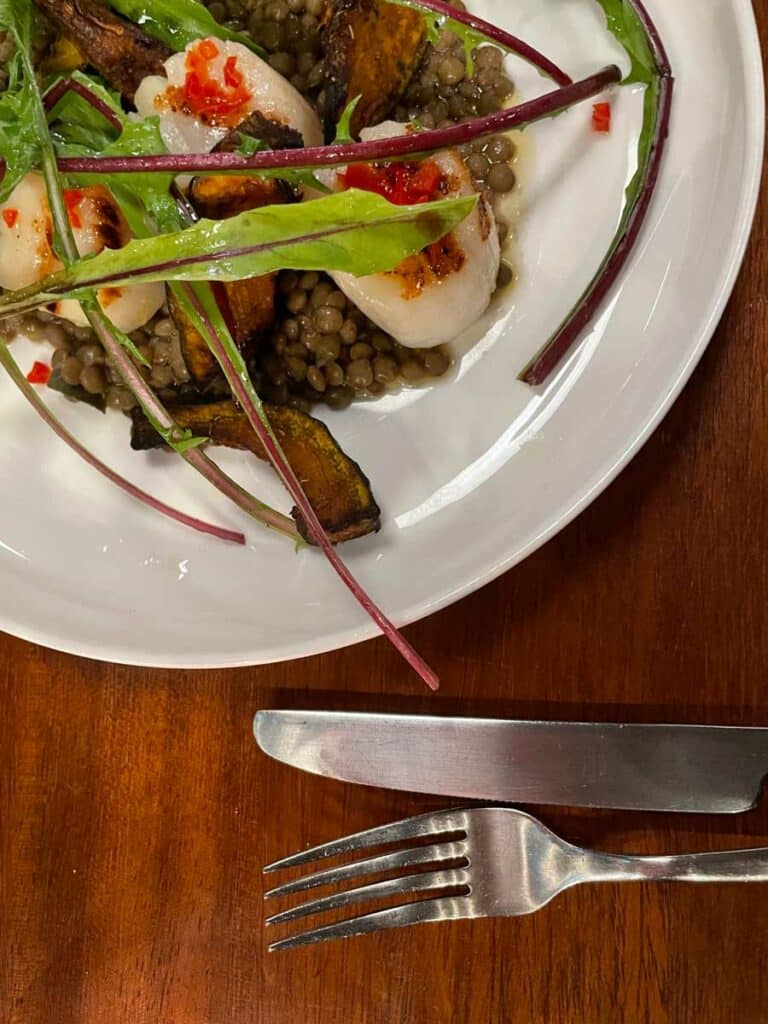 It's likely you'll be getting several dishes to share.
Between two people, three to four small plates and two big was about right, but check with your waiter. Unless you have a strong grasp of culinary Italian, they'll probably be at your table talking you through the menu anyway.
You should go for a bread basket – Toklas is part bakery and makes some pretty delicious sourdoughs, among other breads. This would probably be the right time to mention that those breads can be ordered with same-day delivery from their website.
A charmingly-simple plate of grilled mackerel and radicchio arrived alongside another of San Danielle ham that might be our new favourite type of cured meat, and an endive salad that was forgettable.
From the mains, our pork chop similarly lacked a wow factor, but it might have just seemed that way because some of the other dishes had it by the plateful – like the scallops. Meaty and nicely browned on top, letting the flavour of the scallop shine through.
The standouts? Dessert. A walnut cake with an Italian name too complex to reproduce here, and a citrus tart that was so tarte, and pastry so crumbly we nearly had to kidnap the pastry chef and make them open a restaurant next to our office.
But all of this is irrelevant. The menu at Toklas changes on a weekly basis, so likely by the time you're reading this the above dishes will be gone.
The takeaway point then is this: food at Toklas is not flashy, it's not going to wow you with complex smoking methods, marinades or gimmicky presentations. The food is a quietly pleasant spread of dishes that let good ingredients shine on their own merit.
It feels healthy and natural. You get the feeling more food should be like that.
The Drink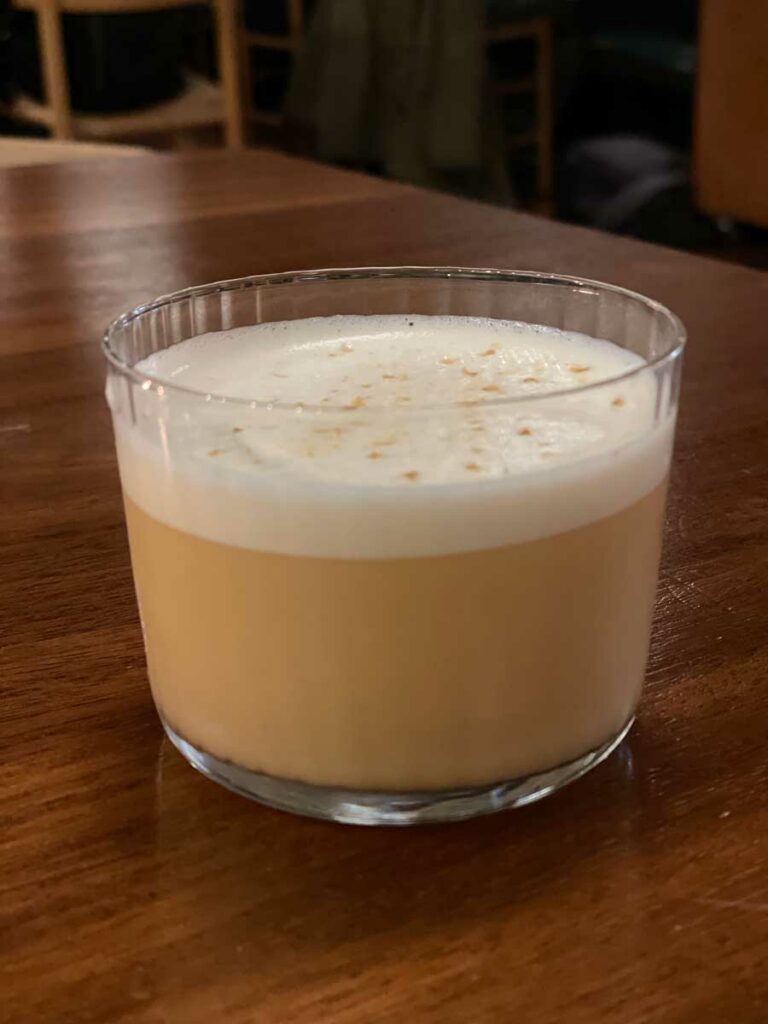 You'll want to start with a cocktail (naturally). We had a Commonwealth Club – a foamy sour with a brandy base and touches of cinnamon that suited the time of year down to a tee.
They have a manageably-sized list of wines by glass, bottle and carafe. We went for one of the latter and a skin contact wine (we're those kinds of people) that the waitress recommended to us on the basis it would compliment our dishes, and she was exactly right.
The Look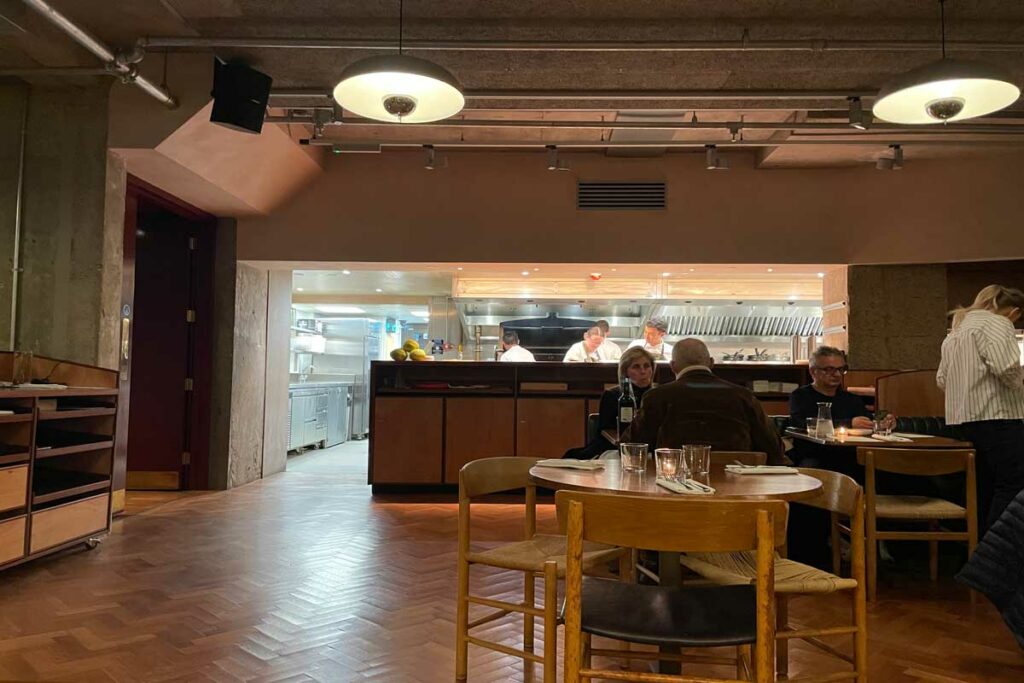 Toklas' design is as pared back as its food. There's nothing in the way of embellishment, nothing that doesn't need to be there.
The floor is a beautiful polished parquet and the walls are exposed concrete. A Wolfgang Tillmans photograph hangs inconspicuously among other pieces of abstract art around the restaurant.
The furniture is sleek and comfortable, doing, again, all it needs to and nothing more. The restaurant itself is spacious and has a sizable outdoor terrace that was out of action on the rainy night we went there.
No doubt it fills out in the warmer months.
Final Thoughts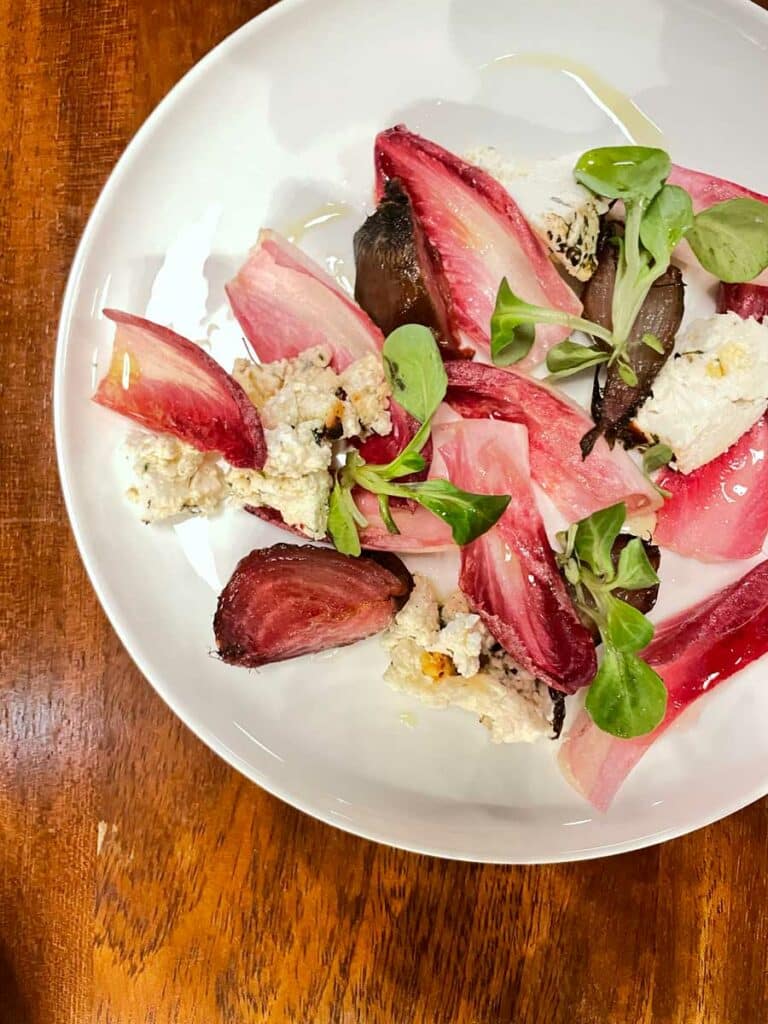 Toklas is a very nice restaurant. The style and the vibe make it somewhere you could happily pass an evening, or boozy weekend afternoon.
The food is solid. Not everything is on point – likely the result of a trap restaurants often fall in when they change up their menu so regularly. But the few dishes that didn't shine still weren't bad, just not up to the standard of the ones that did.
You can't win every battle. But Toklas comes pretty close.
Toklas – Practical Information and Map
Price: £££
Address: 1 Surrey St Temple, London WC2R 2ND
Map
Review 4 / 5
Toklas
Summary
Delicious food that (mainly) ticks all the right boxes. Toklas oozes style and substance.