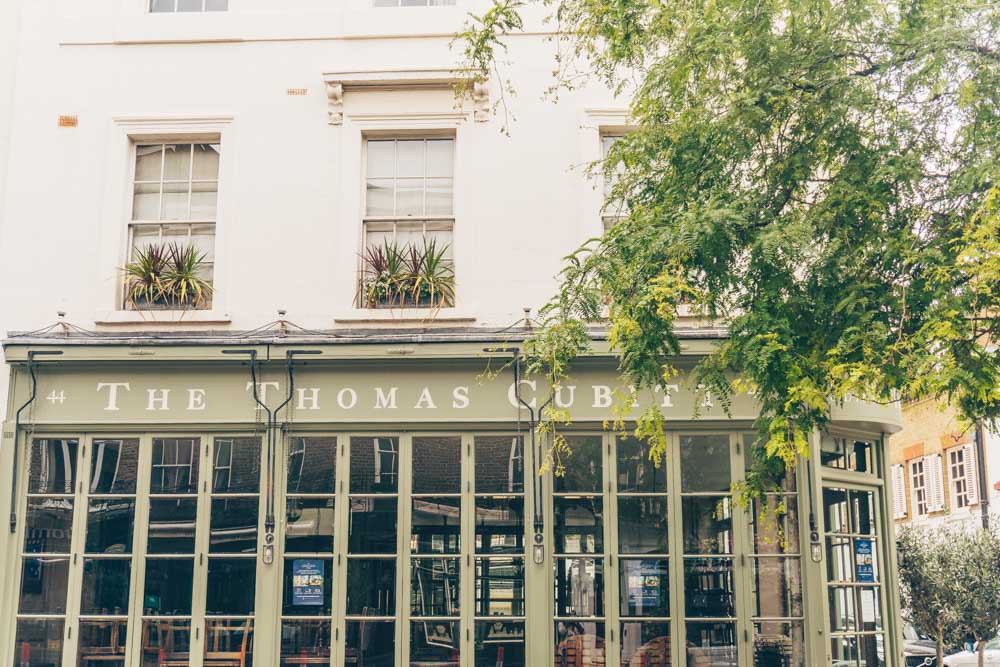 Your guide to Belgravia's best boozers.
As one of London's historic areas, it shouldn't surprise you that Belgravia has more than its fair share of excellent pubs. Looking for the best pubs in Belgravia? Check out this insider's guide.
The Best Pubs in Belgravia
The Star Tavern
The Star Tavern is really one of those pubs you simply have to visit. Why? It's steeped in history and was a popular hang-out for London's inner circle of master criminals. Need we say more?
Ever heard of the Great Train Robbery? You know, the biggest heist of the century, where the 18-man gang nabbed 2.6 million quid (which today is pushing £40 million)? Well, they planned the majority of the thing at The Star Tavern.
Yes, you definitely heard that correctly. This quaint Belgravia public house was the place in which mega criminals Buster Edwards and Bruce Reynolds (and several others) plotted an enormous heist, before fleeing to Mexico to spend their fortune.
But fear not, The Star Tavern is now a warm and welcoming place, free from master criminals. These guys have won several awards, and you can find a string of delicious real ales and cask beers on tap.
The Thomas Cubitt
The Thomas Cubitt is worlds away from those spit and sawdust boozers you find in shadier parts of the city – to give you an idea of what to expect, tennis at Wimbledon is the only sport that's ever allowed to grace the pub's tellies.
One of Belgravia's most exclusive pubs, The Thomas Cubitt is named after one of London's great master builders – and the man who just so happened to have been in charge of the construction of most of the Belgravia area.
It's really two venues under one roof – the swanky upstairs dining room serves high-end British dishes using ethically sourced ingredients, while the downstairs bar is more in line with a traditional pub.
The Fox and Hounds
Hidden away just behind the iconic Sloane Square and the Kings Road, The Fox and Hounds is a 19th century pub with a lot of character.
Originally built in 1860 for the staff of the Grosvenor estate, and was only licensed to sell ales. It actually remained this way until 1996, and was the last pub in the whole of London to operate like this, before acquiring a spirit licence.
As the name suggests, this place is fox themed, and there is an enormous amount of fox memorabilia scattered across the walls.
The Fox and Hounds is perfect all year round; in the winter, it is super warm and cosy inside, and in the summer months, everyone gathers outside to enjoy their tipple, and soak up the enchanting Belgravia atmosphere.
The Alfred Tennyson
Possibly one of the most gorgeous gastro pubs in the Knightsbridge/Belgravia area of London, The Alfred Tennyson is the perfect place to stop for lunch or a few evening drinks.
We'll be honest – this is a very posh pub, but it's still reasonably priced all things considered. There are tons of delicious cocktails, you should definitely try the 'House Old Fashioned', which consists of a House infused Bulleit Bourbon, orange bitters, brown sugar and Angostura.
If you're more of a beer fan, you're in luck, as The Alfred Tennyson has a wide selection of craft beers and ales from across the globe.
If you thought it couldn't get any better, The Alfred Tennyson also have two estate vineyards in the Bendigo sub-region of Central Otago, and they source sumptuous Pinot Noirs, Rieslings and Pinot Gris directly.
These guys are all about sustainability, and all of their ingredients are ethically sourced from around the UK, and they most definitely do not compromise on quality.
The Nag's Head
Without a doubt one of the best pubs in Belgravia is The Nag's Head. This historic watering hole looks like it has remained unchanged for a few hundred years, and it seems that motive has seeped into the attitudes of the pub's management.
There's a hard no on mobile phones at The Nag's Head. Getting caught with one out can result in stern words. Likewise will taking up a table that's too big for you and your pals. Get past the pushy staff though, and you'll find a charming spot for a drink.
Pretty much every available space on the walls is taken up by a trinket or memento of some kind: pictures, an old slot machine, a hanging guitar and the obligatory hunting trophy. The space is also a little pokey meaning you get crammed in with all this stuff – just don't try to whip out your phone and snap a sneaky pic…
The Grenadier
Stepping into The Grenadier the first thing you'll notice is the money-covered ceiling. No, you can't use it to get the rounds in, it's there to pay off the gambling debts of a long-dead soldier named Cedric who was sentenced to death when caught cheating at cards here back in the murky past of history.
Appease him and he won't come back to haunt your afternoon in the pub. And quite an afternoon it will be at The Grenadier. This place is one of those 'fancy' Belgravia pubs – high ceilings and a touch of grandeur runs throughout.
They will have a good range of ales and lagers behind the bar, and if you're hungry they have a kitchen that turns out some rather nice high-end pub grub. If that's what Cedric is living off, the afterlife can't be that bad.
The Orange
Said to be named after William of Orange, 17th-century king of Holland, The Orange has a history that dates back around 200 years. Its site was originally a coffee house but beans were swapped in for beer and when the place became a brewery and then finally ended up as a pub.
Today you'll find a boozer spread across four very-well-kept floors that, on a nice day, are flooded with natural light and furnished with some very rustic charm. Pints are always on point and you'll find plenty to love about the food menu – especially the wood-fired pizza.
Pubs in Belgravia: Practical Tips
Belgravia isn't a massive area so you might be slightly limited for options. If you want more choice, expand your parameters to include nearby Knightsbridge or Chelsea.
Belgravia has no tube stop of its own. Instead, you'll have to go to either Knightsbridge, Sloan Square, Victoria or Hyde Park Corner and walk. Each of these spots sits at a corner of Belgravia so you won't be walking far.
Map of Pubs in Belgravia