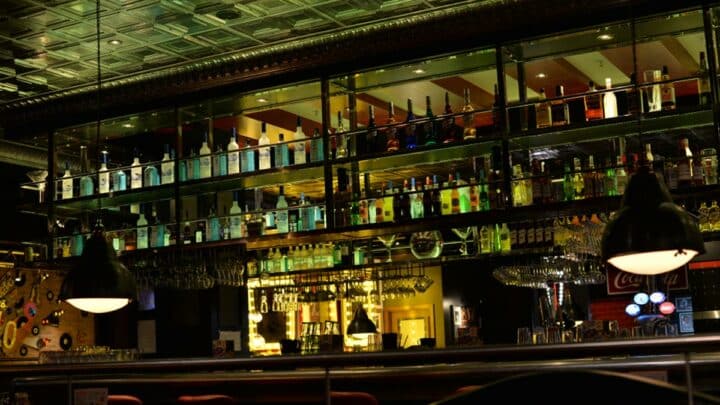 Discover the best Dulwich pubs with this handy guide. If you're looking for excellent pubs for drinks, food, good fun and relaxed vibes, Dulwich more-than-delivers.
Words by Sam Jeans
The leafy south London suburb of Dulwich has the perfect ambience for a drink and bite to eat come rain or shine, so it's perhaps no wonder it's attracted some superb pubs and restaurants over the years.
So, whether you're looking for classic pub comfort food, drinks, live sports or quality beer gardens, here are the best pubs in Dulwich.
The Best Pubs in Dulwich
The Lordship Pub
The hugely popular Lordship Pub on East Dulwich's Lordship Lane offers top-quality comfort food, plenty of draught beer and cider and classic cocktails like Espresso Martinis and Bloody Marys.
The area's main artery, Lordship Lane, offers an abundance of venues and indie shops with a laid-back ambience – it's well worth taking a long stroll down it after a pub lunch.
The menu at the Lordship Pub can be defined as classy pub food, with crab, partridge, mussels and venison dishes backing up some pub classics. The Sunday roasts are great, and it's always worth checking out the specials board for seasonal offerings.
A quality beer garden tops things off nicely – a top-quality modern gastropub and one of the best-reviewed pubs in the Dulwich area.
The Great Exhibition
Among the many East Dulwich pubs is The Great Exhibition, a modern gastropub with a terrific menu packed with pub classics, burgers and small plates. The lunch menu is perfect for lighter bites with some delicious sandwiches and classic sides.
Sunday roast includes beef, chicken, pork and vegan mince and onion pie. Main courses are 2-4-1 from Monday to Thursday, which is excellent value. The venue itself is warm and friendly, and there's an extensive drinks list.
They also run a fantastic pub quiz, bingo nights and plenty of other live events. Friday and Saturday nights are often accompanied by live music. A delightful modern gastropub, if we do say so ourselves.
The Rosendale
The Rosendale in West Dulwich sits inside a beautifully renovated Victorian building.
This lovely pub has a fully-featured menu with stacks of pub classics combined with pizza – including incredible 20" pizzas, which you'll have to share… Unless you're feeling incredibly brave. Or hungry.
Their British charcuterie and cheese boards are fantastic for sharing, and they offer some innovative cocktails which further transcend the definition of a classic British pub.
With a cracking wine list, an enormous outside seating area with heated seats and a popular Sunday roast menu, it's easy to see why The Rosendale is one of the most popular West Dulwich pubs.
The Herne Tavern
Another superb pub in East Dulwich, located opposite the green space Peckham Rye, The Herne Tavern, boasts a classic British pub menu combined with some international dishes.
The 1930s interior and enormous garden provide plenty of spaces to sit, eat and drink.
There's a kid's play area and ample outdoor space, and the entire venue is friendly and comfortable – exactly what you need from a pub. A proper family-friendly pub venue renowned for its relaxed ambience.
The Plough
In East Dulwich, towards the south end of Lordship Lane, is The Plough, a traditional, friendly pub with an excellent garden.
The dinner menu delivers everything you need, with burgers, fish and chips and pies. The breakfast and brunch menu is perfect if you're looking for something lighter to enjoy on a sunny or not-so-sunny day.
The Plough also shows live sport on its big screens – head here on match days for a rowdy pint or three.
The Prince Regent
A large Victorian pub, The Prince Regent offers comforting pub classic food, a great wine list and a hearty selection of local and international real ales.
The Regent burgers are a local favourite. Always check the specials, as they're updated weekly.
Also, keep an eye out for events like the pub quiz, life drawing classes, special offers on lunches and dinners, steak night and more.
A proper local pub with plenty of authentic historical charm and a delightful menu – see why we love it so much?
Watson's General Telegraph
Dubbed one of the best craft beer pubs in South East London, Watson's General Telegraph is beer-centric with a 20-tap beer wall. The laid-back beer garden is packed with sofas for chilling out.
The food menu is compact but delicious, with the likes of burgers, hotdogs and a superb vegan jackfruit burger taking centre stage.
Keep an eye on their socials as they regularly host events with live music and DJs, and there are big screens for major sporting events too.
The Bishop
Towards the north of Lordship Lane is The Bishop, one of several outstanding Lordship Lane pubs.
The Bishop nails the fundamentals with all your usual classic pub dishes and a highly-rated roast with one of the best vegan Wellingtons in London.
There are tons of cask ales, international beers and a decent wine list. Last but not least, there's a heated beer garden and screens to watch live sports – yet another warm and friendly Dulwich pub to make yourself at home in.
Dulwich Pubs: Map