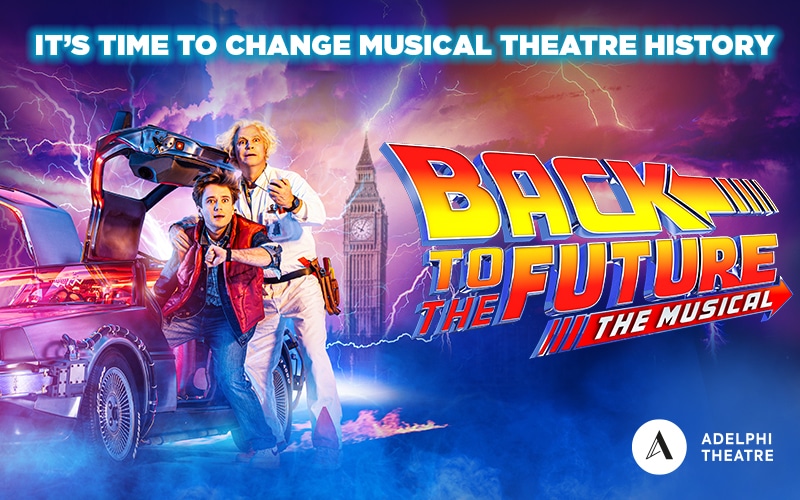 Warning: This is heavy.
It feels like we've been waiting forever for a Back to Future musical to come to London. Just when we'd lost all hope of it actually ever happening, boom, there it is on the calendar, ETA spring 2021 – with tickets on sale today.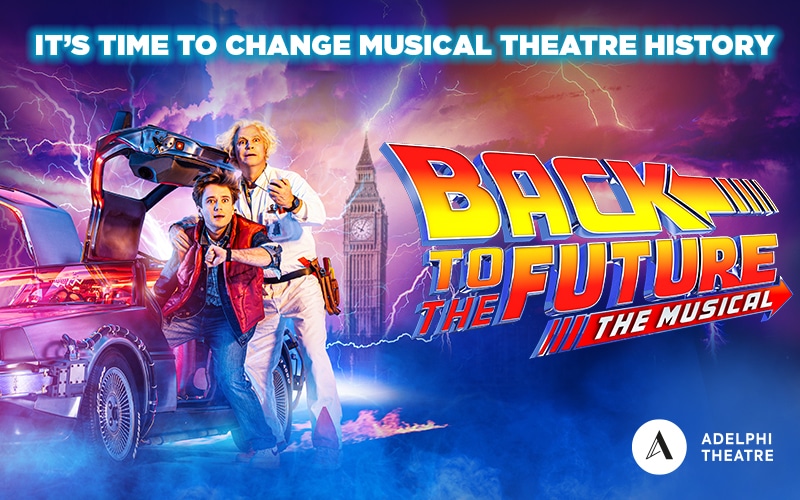 Now, we all know that if we had the actual capacity to build a time machine we'd have transported ourselves away from the horror show of 2020 a long time ago. Still, there's nothing like a nostalgic throwback and Back to the Future promises to bring us back to the eighties, dodgy neon signs, mullets, DeLoreans and all.
You know the drill, Marty whizzes back in time to 1955 in a time machine built by Doc Brown, unwittingly changing the course of history in the process. Damage done, he has to fix everything and get himself back to the future. Mind-boggling? Yes. Bonkers? Of course. Totally brilliant? Naturally.
The production has been created by the same peeps who made the movie – Bob Gale and Robert Zemeckis. The banging soundtrack (Johnny B. Goode, The Power of Love) and original music play their roles… as do some rather thrilling theatrical effects.
It was a massive hit when it opened at the Manchester Opera House earlier this year (before it had to close because 2020 took its toll) and promises to bring that magic to London.
Are you ready? Cos in the words of The Doc… "Roads? Where We're Going, We Don't Need Roads."
Take a peek…
Back to the Future Musical London: Practical Information
How Much Are Tickets?
Tickets start at £22 – Book Here.
Dates?
Currently 14th May 2021 to 26th September 2021.
Where's Back to the Future The Musical Playing in London?
The Adelphi Theatre

What if I Have to Cancel / We Go Into Lockdown?
Tickets are fully exchangeable on Today Tix up to 24 hours before the performance begins.